About Amaro
Amaro is a lifestyle brand that offers many things in one place. But how many things are these? It's fashion, beauty, well-being, and home. All this is on the same site. And is Amaro trustworthy?
On Amaro's website, you will find original products and also find a selection of hundreds of partner brands, such as Linus, Pantys, Yogini, Biossence, L'Occitane, L'Oreal, Cativa Natureza, and many others. You can get to know all the brands that are in Amaro's catalog through the website
You can buy Amaro through the website, through the app, or at one of the smart stores, which they call Guide Shops. These Guides Shops are physical spaces where it is possible to try on the looks and get to know Amaro's collections up close.
In these Guides Shops, you have the option of receiving the product directly at your home or taking it right away. If you have purchased online, you have the option to pick up your purchases at one of these smart stores closer to you.
That is, online or offline, Amaro can serve you and offer the best way to find the perfect piece you want to buy. Whether it's an outfit, a shoe, or a bag!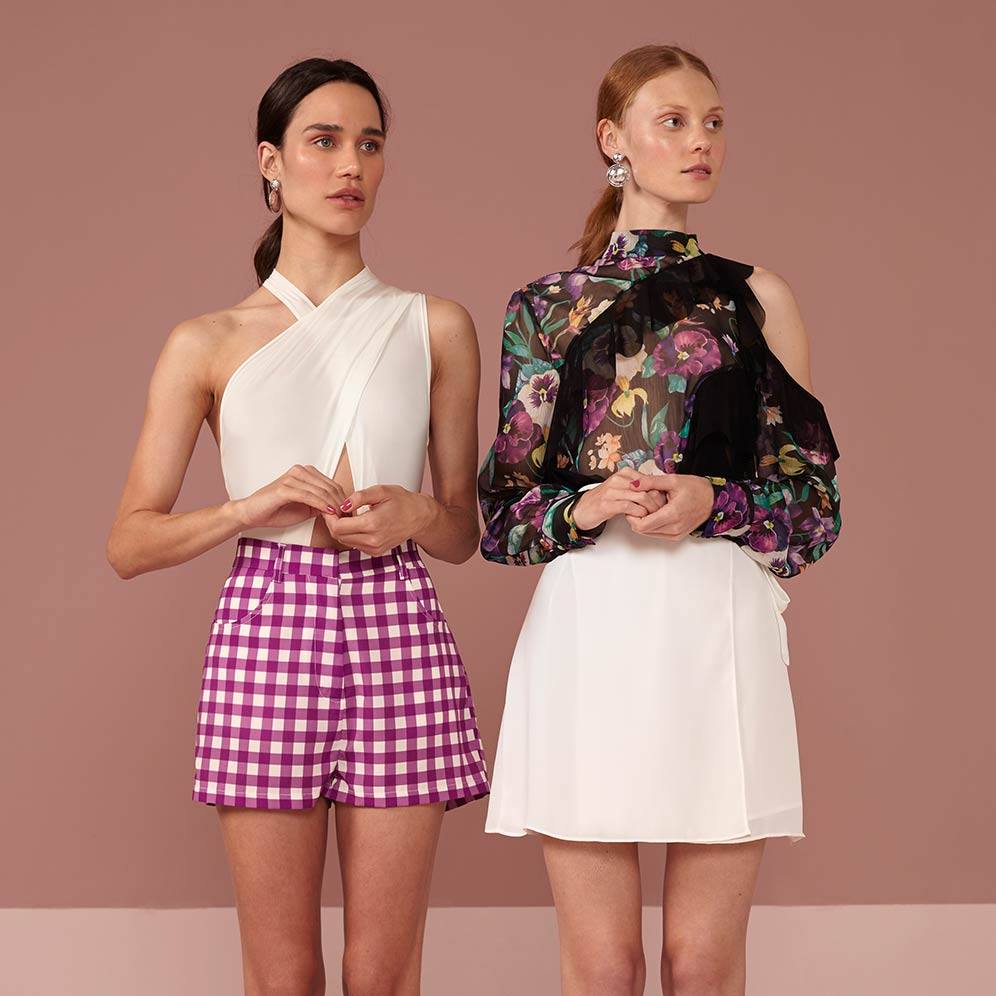 Amaro overview
Amaro is a digital company that emerged in 2012 to bring innovation and technology to fashion lovers.
The brand's initial idea, and the line of thought that Amaro follows until today, is to offer the latest fashion trends at a fair and affordable price. Some say that Amaro is an expensive brand, but I really believe that, for the comfort and quality of the pieces, the price is really fair.
Even though Amaro is an online platform, they know that, in Brazil, most purchases are made physically and they decided to expand their presence to the offline world as well, which are Guides Shops, as I explained above.
It is a brand that thinks about the consumer, being present where they need it most, whether online or offline.
Today, Amaro has 1 million followers on its Instagram and was elected by Fast Company, as the 7th most innovative company in 2020 in Latin America, for creating fashion designs and for orienting its business in the direct-to-consumer model.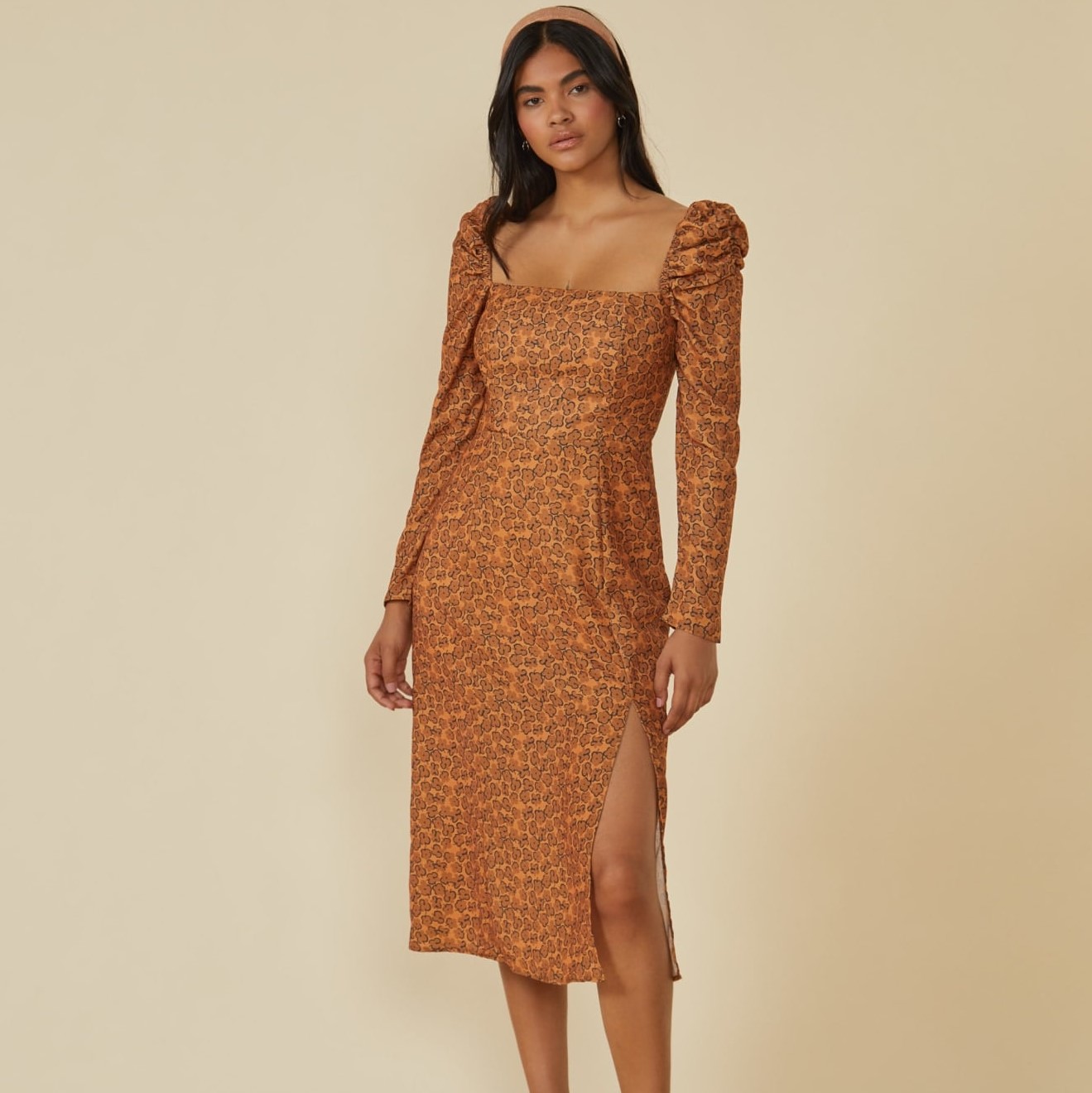 Pros
Original and partner brands
Extensive catalog with various items, whether clothing, shoes, accessories, home and etc.
Ease of payment
Ease of exchanging or returning a product
Discount for first purchase
Discount on old collections
Diamond brand on Ebit
Great note from the Claim Here
Fast delivery
Trusted and secure website
Cons
Some brand products are expensive, but it is worth mentioning that they are quality pieces.
Free shipping only on purchases of R$99.00.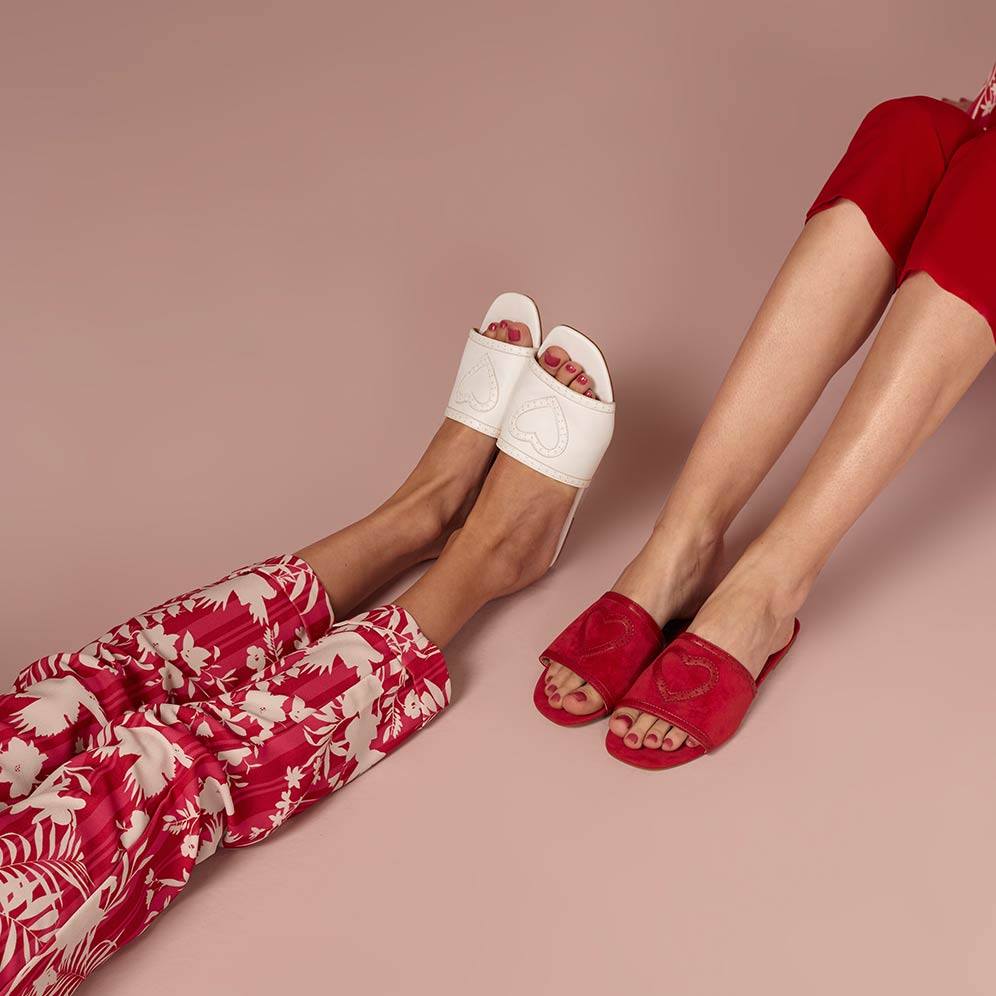 Amaro: Dresses Review
These are the pieces I decided to share with you today. I doubt they will fall in love!
Amaro Midi Knit Dress with Off-White Sash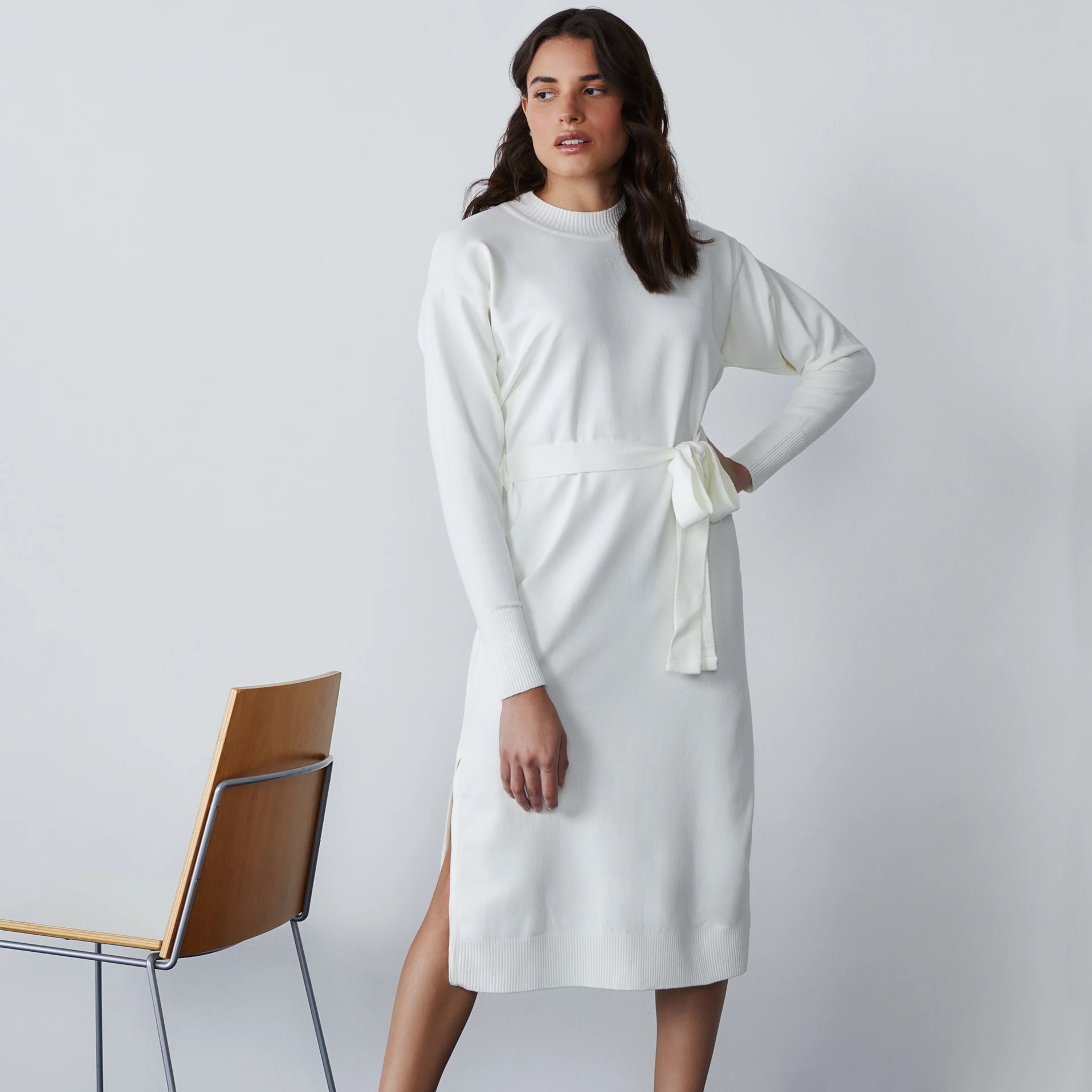 Let's agree that Midi Dress is a joker piece and can't be missed in any women's wardrobe. Well, in addition to being a unique and extremely chic piece, this dress fits very well and leaves anyone looking rich.
He's a basic that's not basic, you know? It's made of knitting, it has a band on the front, the length is midi, with just the right amount of elasticity and softness.
Take a look at these features:
wide silhouette
closed knitting
no lining
regular bar
closed back
bald collar
ribbed cuffs
Long and puffy sleeves
midi length
mid-waist
no compression
It wears from EPP to EGG and costs R$239.90.
Amaro Women's Jogger Pants with Purple Elastic Bar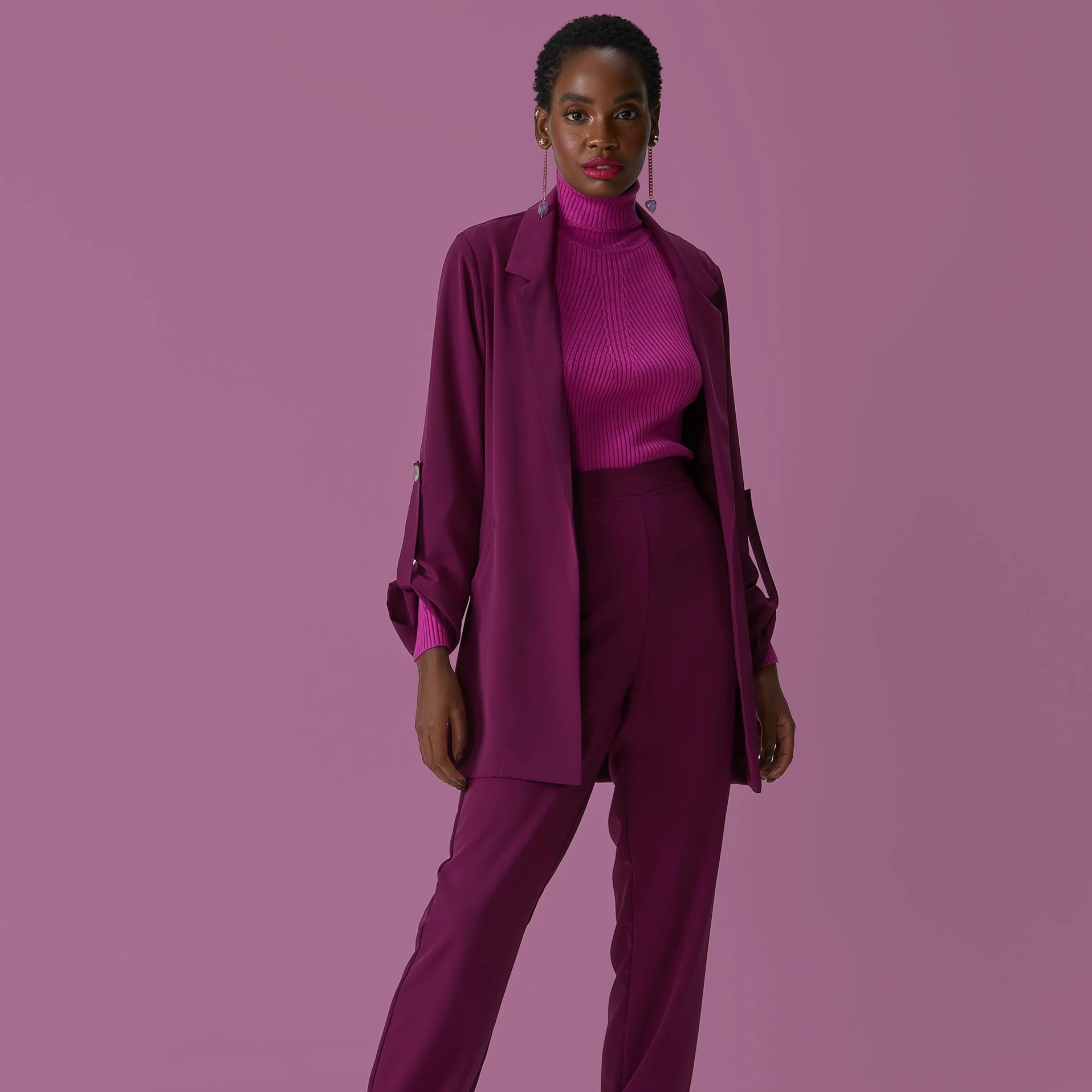 Who doesn't love jogger pants? This is a spectacle. I've been in love since I first saw it on the site. I didn't even wait 1 minute to put it in the cart and secure mine. It looks like I'm going to lose a piece like this that, in addition to being beautiful, is also very comfortable.
These pants are made with elastic bars, with polyester, without compression, and have a high waist to shape the body even more. Its fit is very light and is perfect for composing different looks, as it is very versatile.
The features are:
regular length
built-in elastic
no compression
no lining
twill structure
jogger silhouette
Wears from 34 to 48 and costs R$189.90.
Amaro Rasteirinha Comfy Two Buckles Military Green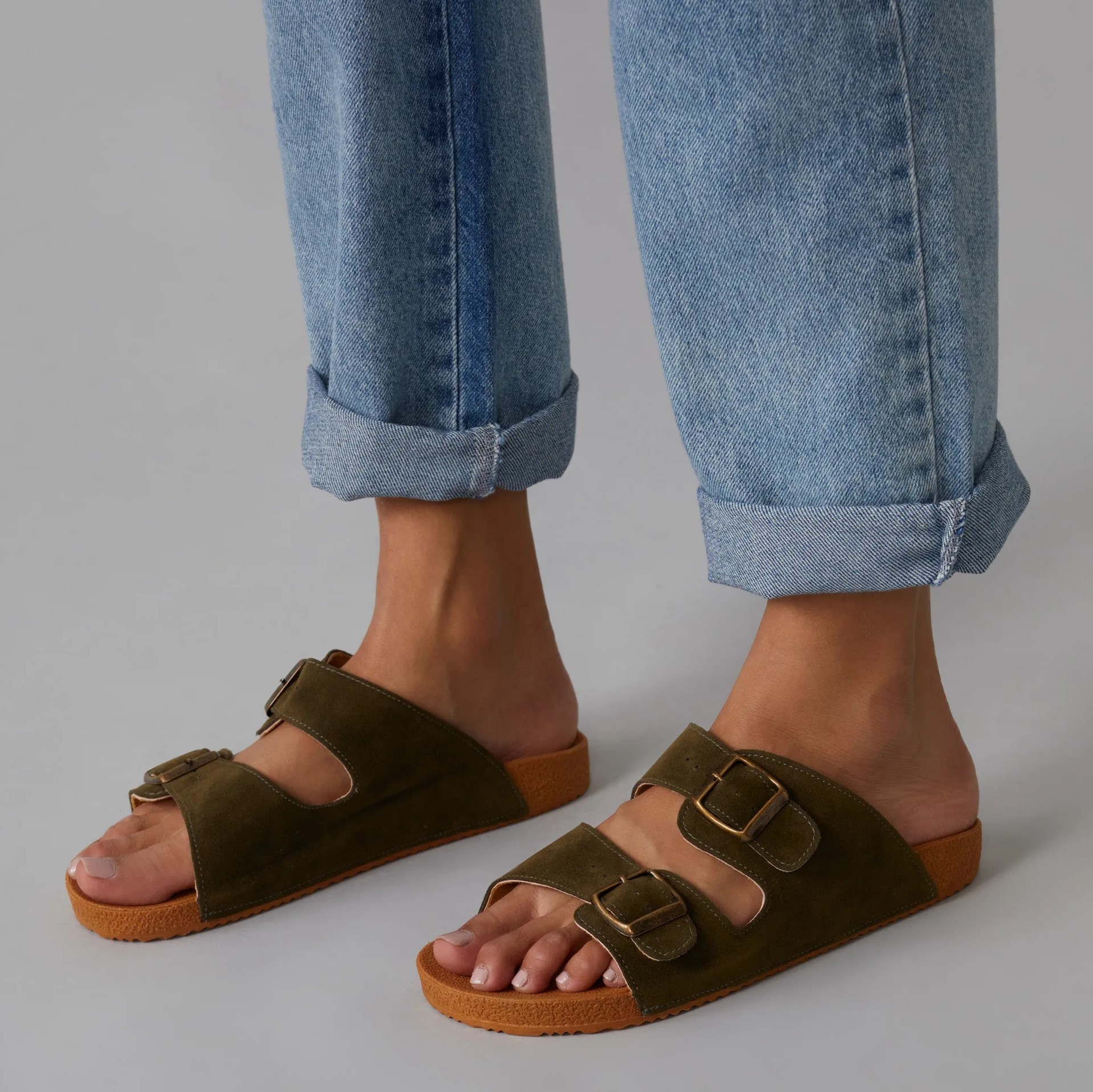 Amaro flats are my passion! I love to combine clothes thinking about these comfy sandals. In fact, this is not even a difficult mission, right? Because it is a very versatile shoe, it is easy to combine any look, especially casual ones, which is the way I like to wear them the most.
I always put it together with one of Amaro's women's shirts, along with shorts and a belt, for example. Stay casual and neat!
This is a comfortable piece that cannot be missing from your wardrobe. The sandal is made in a slipper slide style, and has an open heel and a flat heel. It has some suede details, which gives it a special charm and the front is round.
Her features:
slipper slide
round beak
rubber sole
adjustment buckle
no closure
flat jump
Suede
open heel
Made of synthetic fabric
This sandal has more than 8 colors available and costs R$99.00.
Amaro Silver Plated Chain Mix Necklace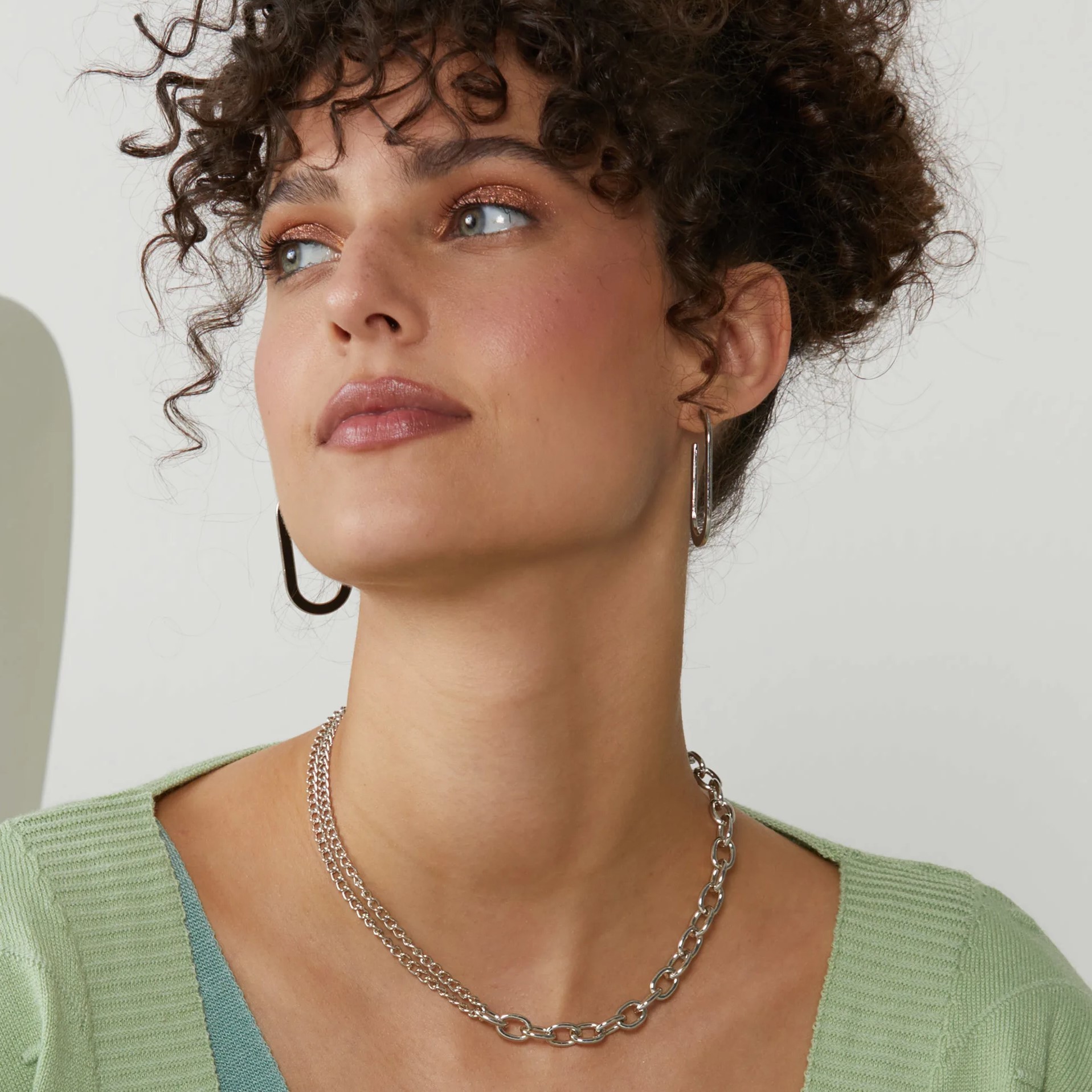 Necklace Mix is ​​SUPER trendy and I think it's a hoot. It can be used with many looks and without weighing the clothes down. This, particularly, is my favorite necklace mix, because at the same time it is basic, it is one of those pieces that gives a UP to clothes, even if it is a simple look.
It is available in silver and gold and costs R$69.90.
An important note: this necklace, being Semi Jewelry, is a delicate piece, and Amaro suggests that you avoid getting wet, putting it in contact with cleaning products, creams, perfumes, and sweat. It is recommended to store in a dry and dark place.
Amaro Skin Care Shiseido Anti-Wrinkle Serum Benefiance Wrinkle Smoothing Contour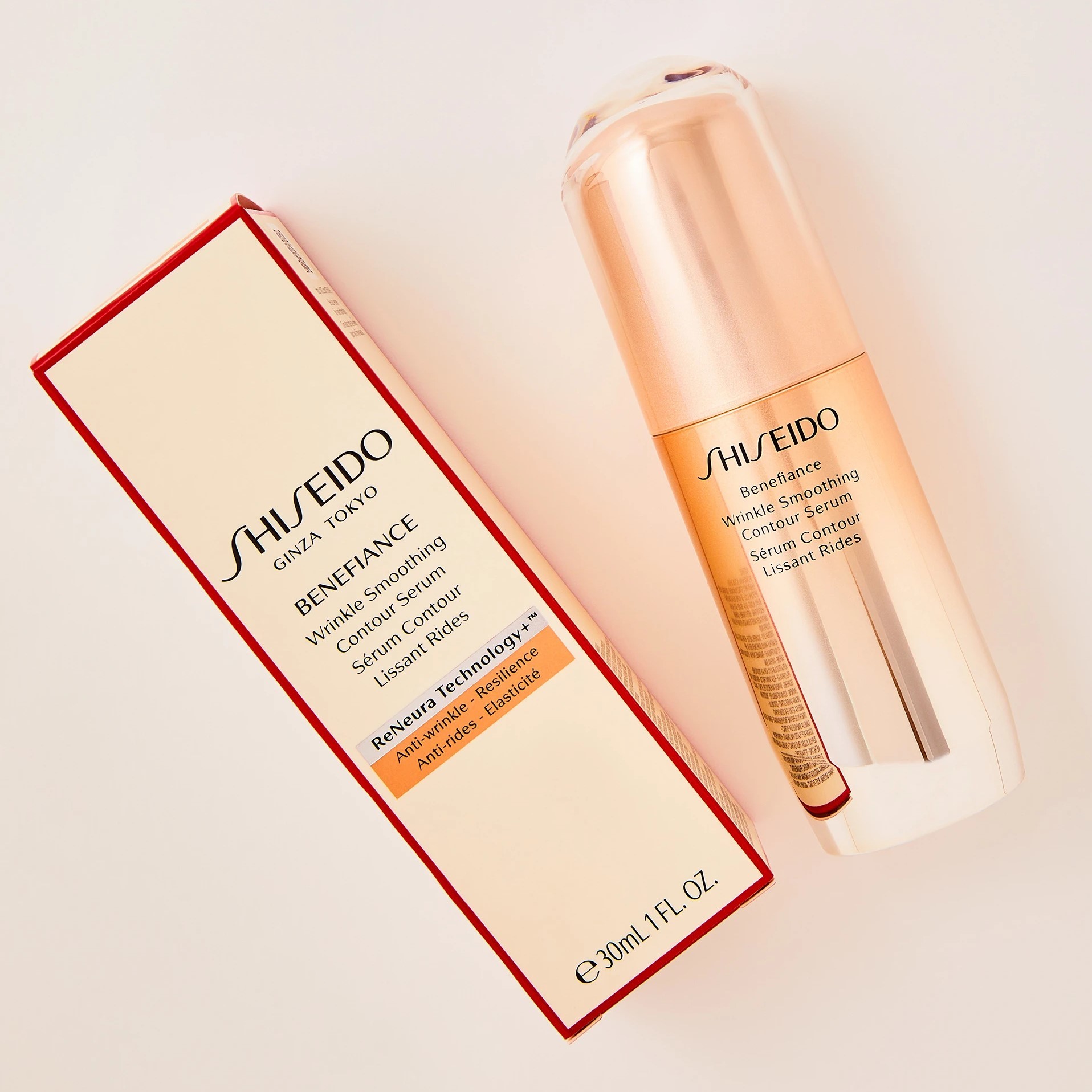 Who loves Shiseido screams "I"! I'm the biggest fan of the brand and I got to know it through Amaro, can you believe it? In one of these Skin Care searches, I was looking for a lot of products that could work for my skin and decided to take a chance with Shiseido.
I know I risked a little high because this is a really expensive brand, but I knew the result would be positive. It couldn't be otherwise, right? I spent almost my apartment on this product!
He is worth the investment. In truth! It is a highly advanced serum that stimulates the skin's own natural powers. It contains ReNeura+™ Technology, composed of Retinol Soft Caps and Kombu Bounce Complex (complex of 3 seaweeds). That is, they are strong assets to treat the appearance of deep wrinkles.
This cream is so effective, that I could already see changes in my skin in just 7 days of use. It seems incredible, but it is not. My skin felt smoother, plumper, and, of course, healthier looking.
This product costs R$499.00 on the Amaro website.
Amaro: Claim Here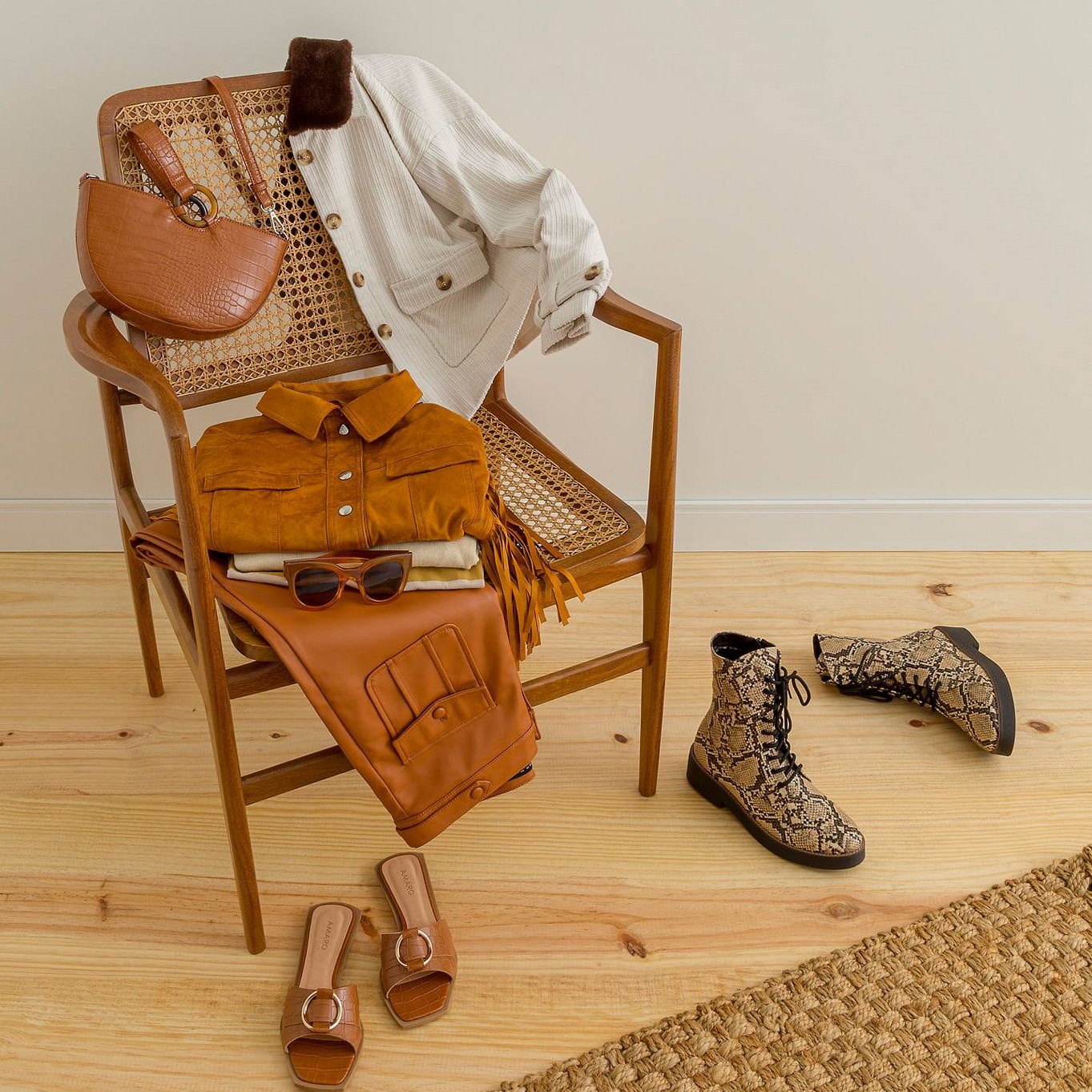 Looking at the Reclame Aqui of the brands is always a great option for those who don't have much reference. I can already tell you that Amaro's grade is great.
All complaints are answered, 72% would do business again and the resolution rate is 92.1%. These are very good numbers!
Oh! The rating is 8.3/10.0!
Is Amaro good?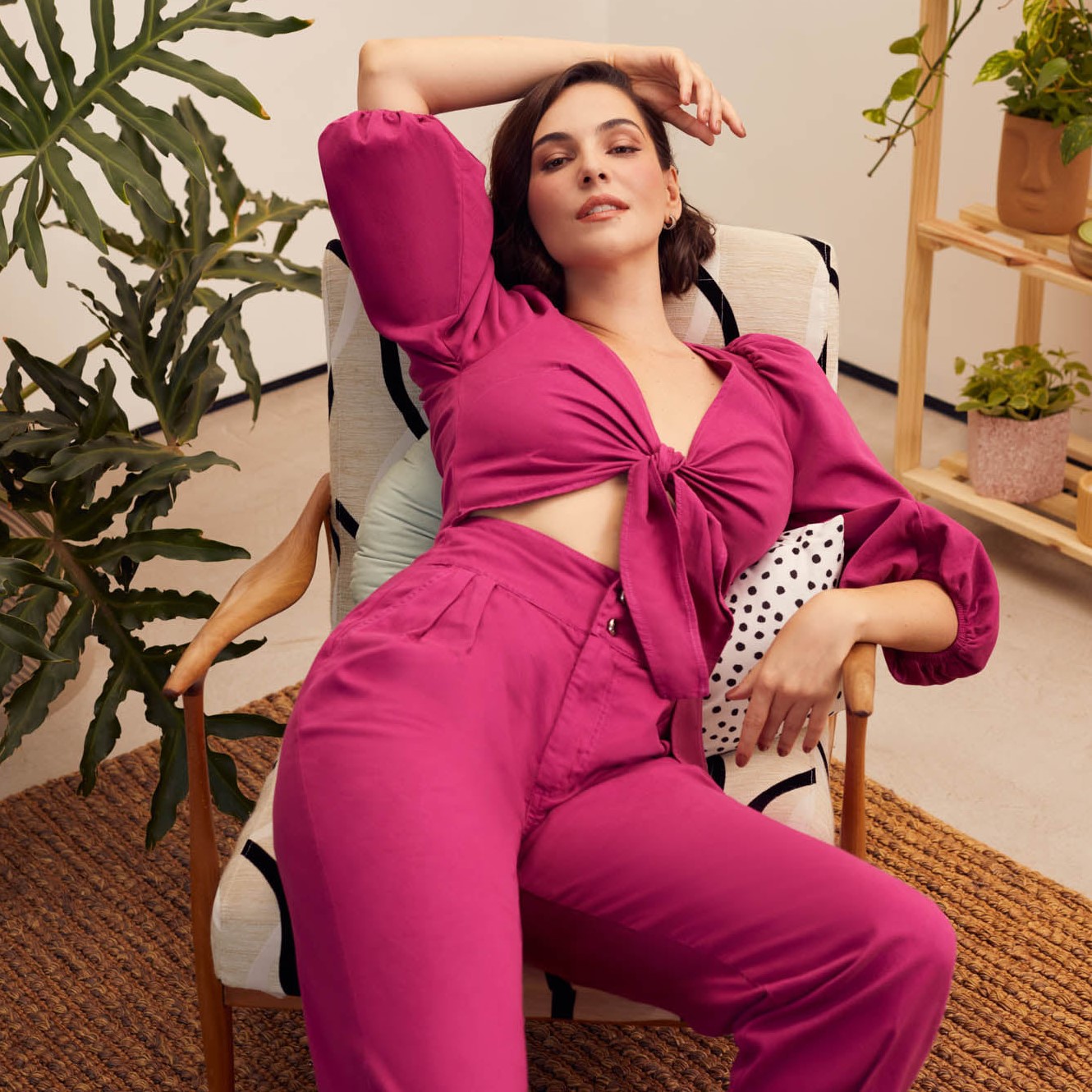 If you are looking for clothes, shoes, accessories, beauty, well-being, and health, yes, Amaro is great! There are so many options that it seems like a lie to have so much on the same site, but it's true and I buy a lot of things there.
And it's not just clothes, see? I know the first impression is that Amaro is a clothing store, but I even buy skincare products. There are brands on the website that are wonderful and hard to find around here and they only have them on Amaro's website.
Is Amaro Trustworthy?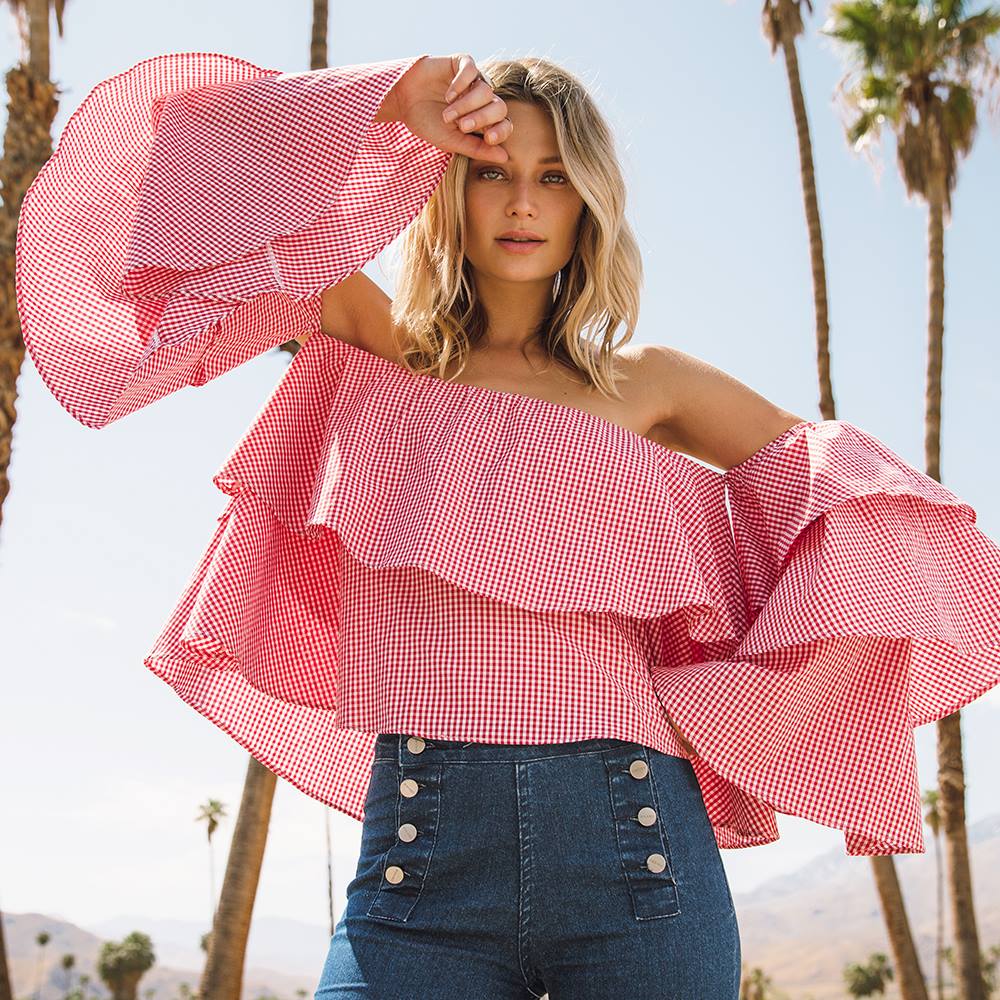 Amaro is a very reliable store and has a great reputation on several review sites, as I showed on Reclame Aqui and Ebit. These are sites I always review before making a purchase!
Other than that, the brand offers privacy and security to all customers, because the platform's browsing data is a priority for Amaro. All data is not retained and is always directed to a partner that offers secure payment.
In fact, the brand has several seals and certificates about security and trust, just take a look at the end of the main page of the site, which already shows what the security certificates are.
Amaro discount coupon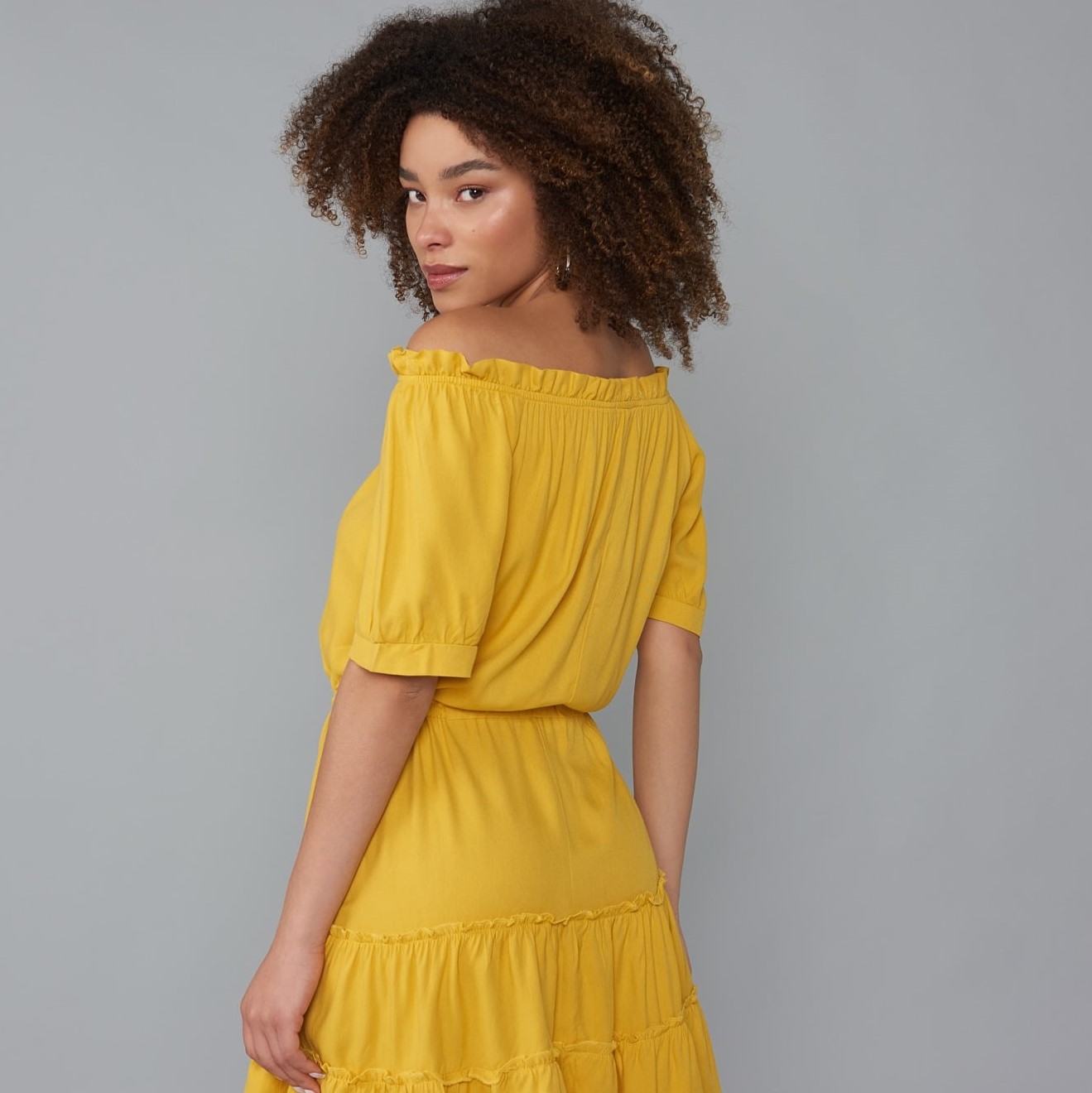 Amaro is a website that is always offering discount coupons. I will put some of the coupons that the brand is offering when making purchases on the site.
– R$30 OFF for your first purchase at Amaro on purchases over R$150. Use the   "FIRST TIME" discount coupon
– R$40 OFF to use in the APP on your first purchase on purchases over R$150. Use the "FIRST TIME" discount coupon
– 15% OFF to buy it on the Amaro APP for the first time on purchases over R$150. Use the code "VEMPROAPP"
In addition to these coupons, Amaro offers a tab only with discounts on the site. It has amazing prices, with a discount for the size of the piece and you can buy it by price too (like all pieces up to R$50 ). It's worth taking a look at this tab!
How to buy from Amaro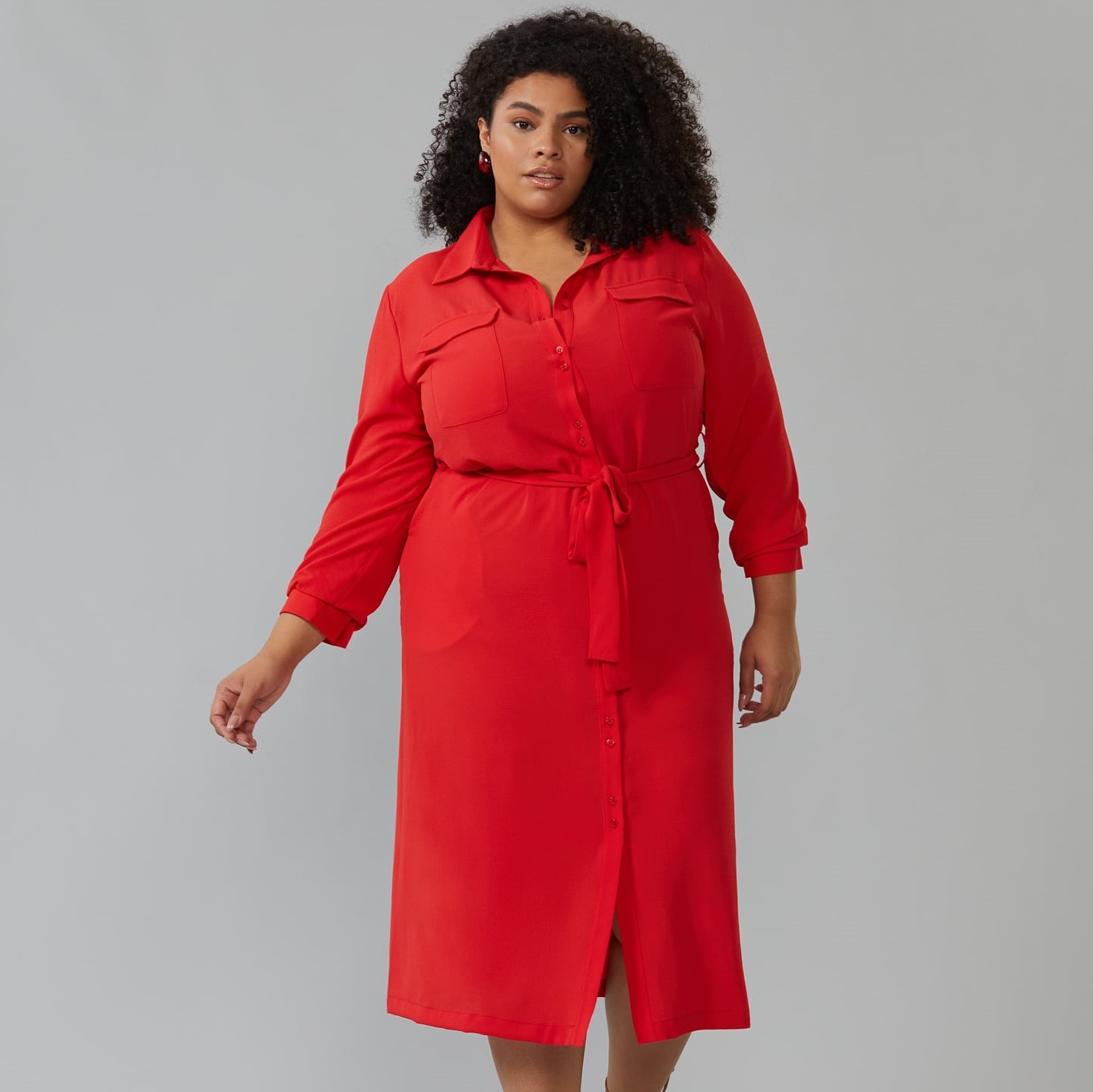 Shopping at Amaro is very simple. I'm already super used to it, so I'm already looking for items by categories (clothes, shoes, accessories, beauty and etc).
So I enter the site and, depending on what I want to buy, I click on the right tab. For example, when I want to buy something for body care, I click on the Beauty & Self-Care tab, then go to Body & Bath and click All under Body & Bath.
So I can see everything in that category, not just what I was looking for. I'm tired of discovering new products like this, because, instead of buying what was on my list, I looked around and found something more interesting.
For you to make your purchase is the same thing. You can search by category, just like me, or you can put the name of the part or product you want to buy under the magnifying glass and find it faster, without wasting too much time.
If you want to find a Women's Blazer, a Pants Pants, Clochard Pants, a Midi Skirt, or a Mom Jeans, for example, just throw the keyword and the search is more efficient and refined. So you go directly to the desired part!
FAQ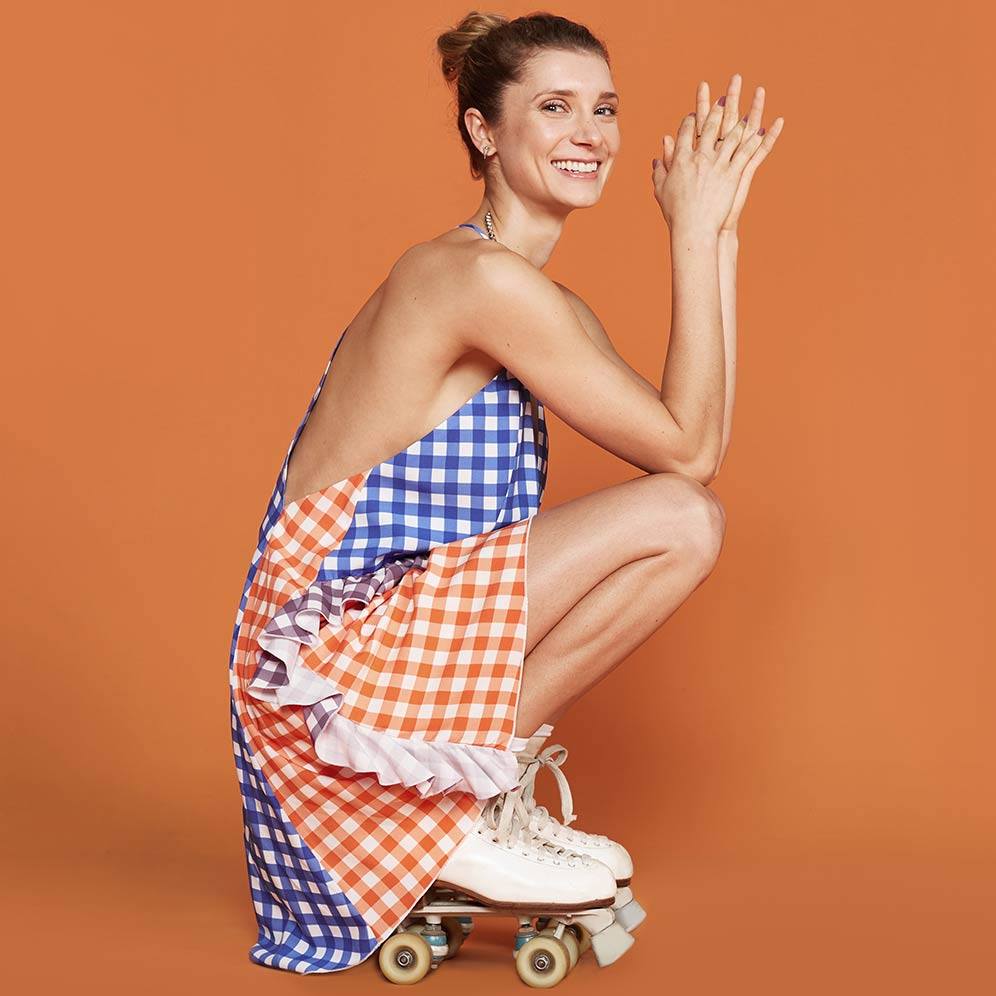 Who created Amaro?
Amaro was born in 2012 to bring innovation and technology to the Brazilian fashion sector. The brand's idea is to bring agility when offering trends, at a fair and affordable price.
What payment methods does Amaro accept?
Amaro accepts two forms of payment on the site: bank slip and credit card, and you can pay your purchases in up to 10 interest-free installments.
Credit card transactions are cleared within minutes. As for boletos, information is received by Amaro within 1 business day after payment.
What is Amaro's delivery policy?
Amaro has express delivery throughout Brazil and free shipping on purchases over R$99.00. If the value is less than this, you can simulate shipping and delivery time by adding some items to the bag and entering your zip code.
After completing your order, you can follow the delivery steps through the website or app.
What is Amaro's return policy?
Due to Covid, Amaro extended the return period from 30 to 60 days. So, you don't have to be in such a hurry to return your purchase.
To make a return request, simply enter the "My Orders" area on the website or in the app.
Access your account through the app or website
Select the order you want to return
Click the start return button
Follow the instructions you will receive in the email!
If your product is defective, Amaro suggests that you do not use it. The procedure for the return is the same, changing only the problem for "defect".
How to Contact Amaro?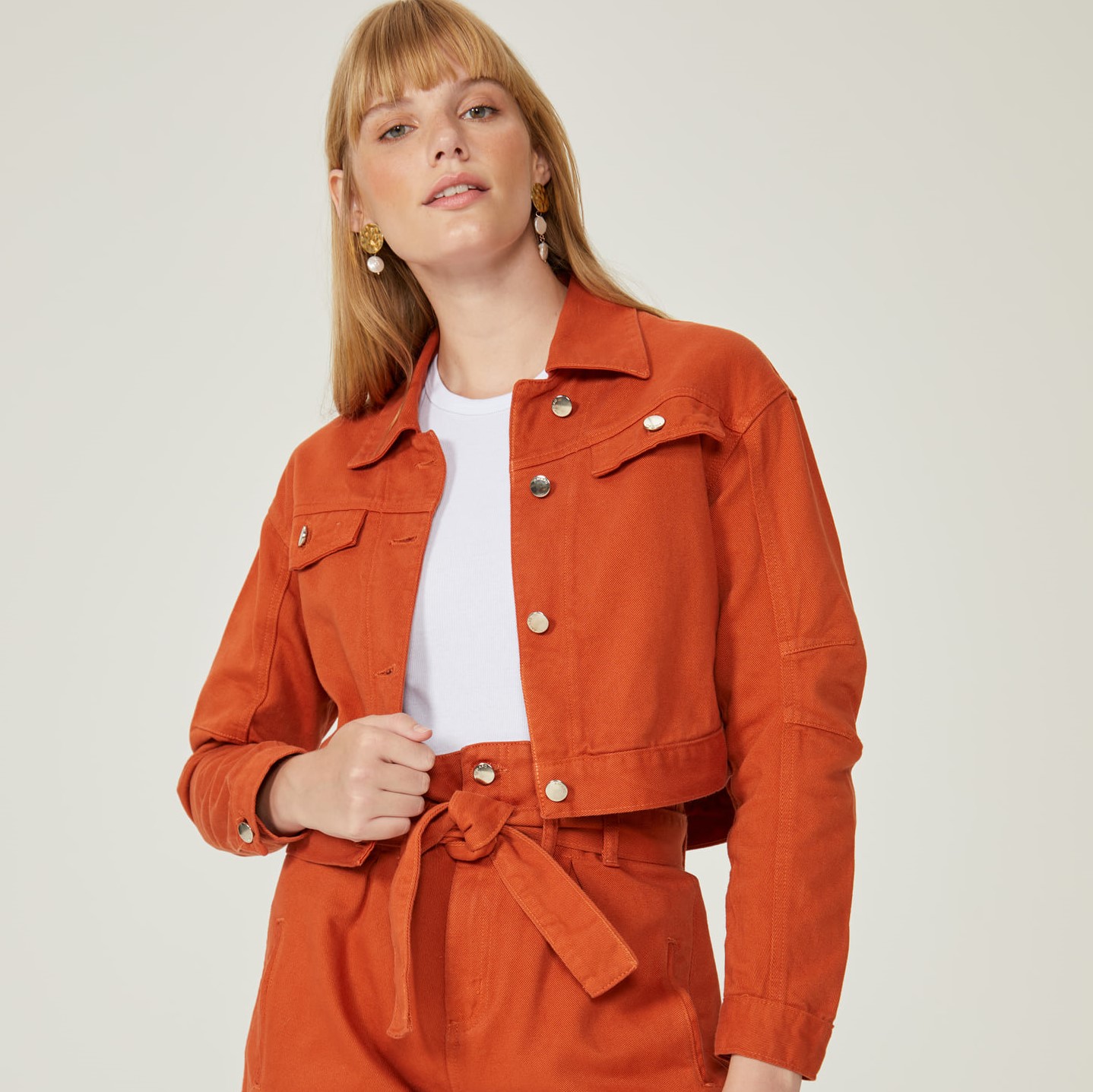 It is possible to contact Amaro through the official website of the brand. There they provide a chat, which works from Monday to Friday, from 8 am to 10 pm, and on Saturdays from 12 pm to 8 pm.
It is also possible to send a message to clear your doubts, just register your data and send it to the brand.