About Balenciaga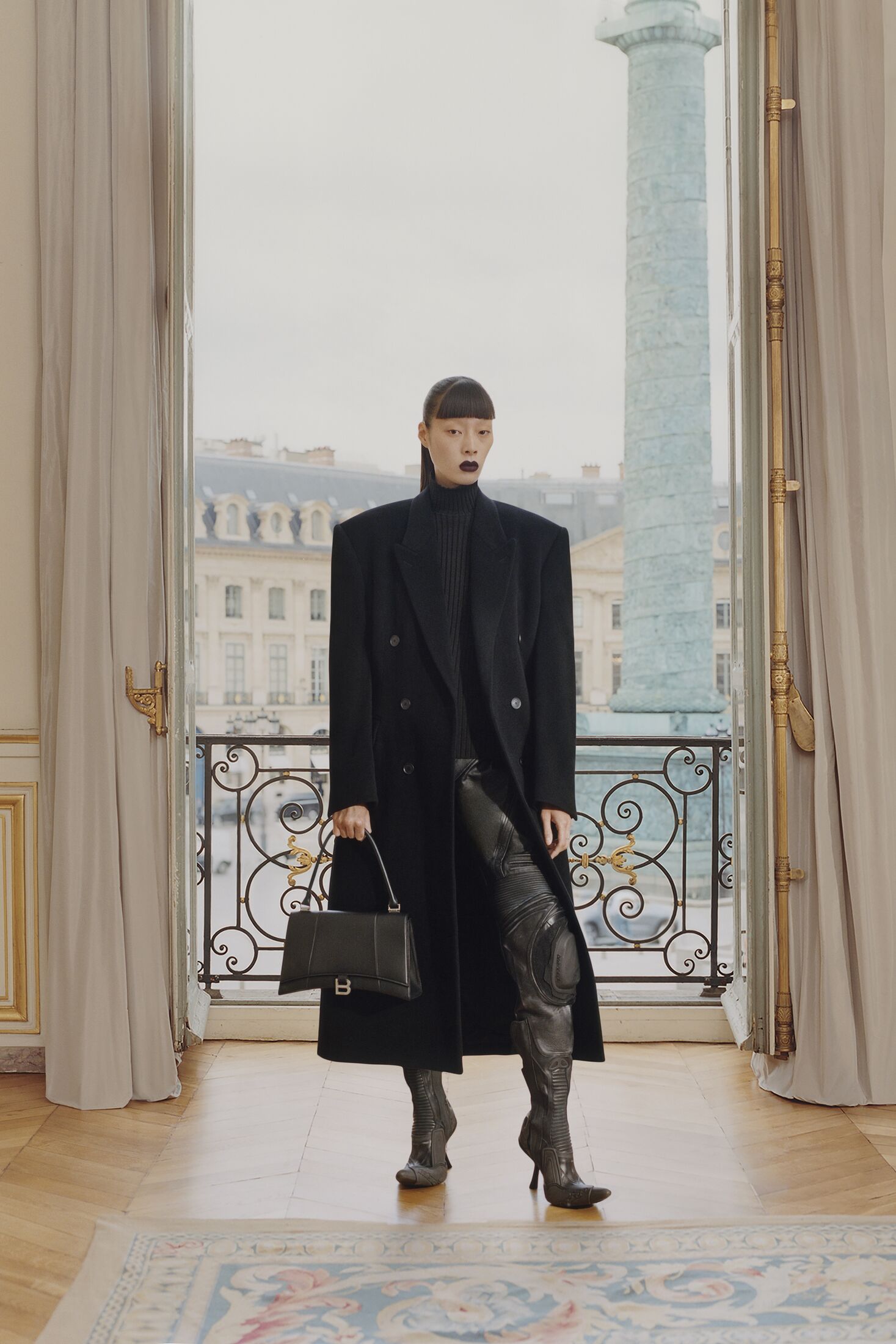 Balenciaga is a luxury fashion house founded by Spanish designer Cristóbal Balenciaga in 1917. The brand is known for its avant-garde and innovative designs, which have had a significant influence on the fashion industry. Balenciaga is renowned for its experimentation with shapes, volumes, and materials, creating sculptural and architectural garments.
During Cristóbal Balenciaga's time, the brand gained recognition for its mastery in tailoring and construction techniques. Balenciaga's designs were characterized by clean lines, precise cuts, and a focus on proportion and form. His creations often emphasized the female silhouette in unique and unexpected ways.
After Cristóbal Balenciaga's retirement in 1968, the brand experienced several ownership changes and shifts in creative direction. In recent years, Balenciaga has gained significant attention under the creative direction of Demna Gvasalia, who took over in 2015. Gvasalia brought a fresh and modern approach to the brand, reinterpreting classic Balenciaga elements and blending them with streetwear and contemporary aesthetics.
Balenciaga is known for its iconic pieces, such as the "Triple S" sneakers, oversized outerwear, and logo-emblazoned accessories. The brand has a distinctive and often polarizing aesthetic, pushing boundaries and challenging traditional notions of fashion. Balenciaga's designs have resonated with a younger audience, making it one of the most influential and talked-about brands in the industry.
In addition to its clothing and accessories, Balenciaga has expanded its product offerings to include fragrances, eyewear, and other lifestyle products. The brand operates flagship stores in major cities worldwide and also sells its products through high-end department stores and online platforms.
Balenciaga Pros & Cons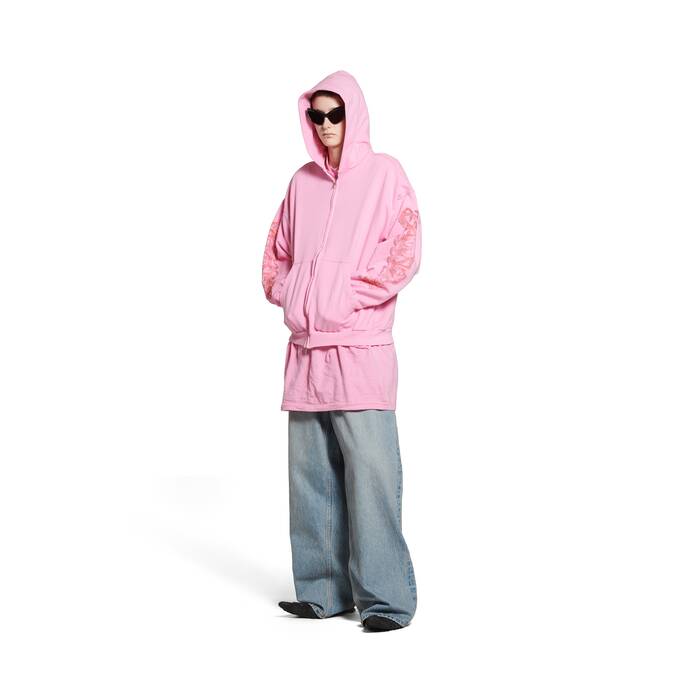 Pros of Balenciaga:
Innovation and Creativity: Balenciaga is renowned for its innovative and boundary-pushing designs. The brand consistently introduces new ideas, shapes, and materials, which sets it apart from other fashion houses.
High-Quality Craftsmanship: Balenciaga maintains a reputation for exceptional craftsmanship. The brand uses premium materials and employs skilled artisans to ensure that its products are well-made and durable.
Influential and Trendsetting: Balenciaga's designs often set trends and influence the fashion industry as a whole. Many of their iconic pieces have become must-haves among fashion enthusiasts, making the brand highly desirable and sought after.
Unique Aesthetic: Balenciaga's distinct aesthetic appeals to those who appreciate bold and avant-garde fashion. The brand's unconventional designs attract individuals looking to make a statement and stand out from the crowd.
Brand Legacy: Balenciaga has a rich history and heritage dating back to its founder, Cristóbal Balenciaga. The brand's legacy adds prestige and credibility, further enhancing its appeal.
Cons of Balenciaga:
High Price Point: Balenciaga is a luxury brand, and its products come with a premium price tag. This can be a deterrent for individuals who are on a tight budget or prefer more affordable options.
Limited Accessibility: Balenciaga's flagship stores are mainly located in major cities, which means that accessing their products may be challenging for people living in remote areas. However, online shopping has made the brand more accessible to a wider audience.
Polarizing Designs: While Balenciaga's unique designs are a major draw for many, they can also be polarizing. Some people may find the brand's aesthetic too unconventional or difficult to incorporate into their personal style.
Durability Concerns: While Balenciaga emphasizes craftsmanship, there have been occasional reports of durability issues with certain products. It is important for customers to research and consider the longevity of specific items before making a purchase.
Excessive Logo Branding: Balenciaga is known for its logo-emblazoned products, which can be seen as excessive branding by some. Those seeking more minimalist or understated designs may find the extensive use of logos off-putting.
Best Balenciaga Pieces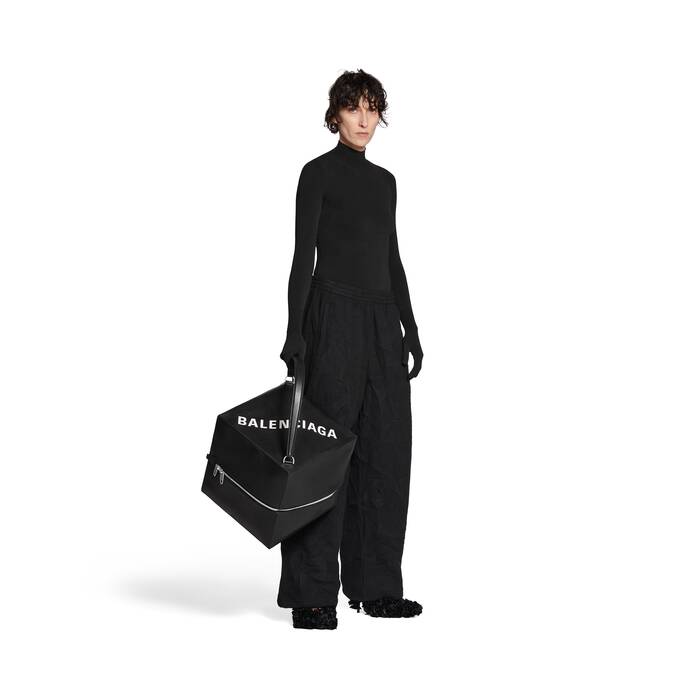 Balenciaga offers a wide range of products, and the "best" pieces can vary based on personal style and preferences. However, here are some iconic and highly sought-after Balenciaga pieces that have gained significant popularity:
Triple S Sneakers: The Balenciaga Triple S sneakers have become a fashion phenomenon. These chunky, multi-layered sneakers with exaggerated proportions have been embraced by sneaker enthusiasts and fashion-forward individuals alike.
City Bag: The Balenciaga City Bag, also known as the Motorcycle Bag, is a classic and timeless design. It features a slouchy silhouette, distinctive hardware, and comes in various sizes and materials. The City Bag has been a staple in the Balenciaga handbag collection for many years.
Speed Trainers: Balenciaga Speed Trainers combine athletic footwear with high fashion. These sock-like sneakers feature a stretchy knit upper, a distinctive logo, and a chunky sole. The Speed Trainers are known for their comfort and sleek, futuristic aesthetic.
Oversized Outerwear: Balenciaga is recognized for its oversized outerwear, such as oversized puffer jackets, parkas, and coats. These pieces play with proportions and create a bold, statement-making look.
Logo-Printed Accessories: Balenciaga offers a range of logo-printed accessories, including caps, scarves, wallets, and belts. These items feature the Balenciaga logo prominently, making them instantly recognizable and sought after by those who appreciate branded fashion.
Knife Boots: Balenciaga's Knife Boots are distinctive for their ultra-sharp pointed toe and fitted silhouette. Available in various heights and materials, these boots make a strong fashion statement and have become a favorite among trendsetters.
Hourglass Bag: The Balenciaga Hourglass Bag is a structured and sophisticated design with a distinctive hourglass shape. It has gained popularity for its sleek lines, luxurious materials, and attention to detail.
These are just a few examples of the standout pieces from Balenciaga. The brand continuously introduces new designs and collections, so it's worth exploring their latest offerings to find the pieces that resonate with your personal style.
Where to Buy Balenciaga Products?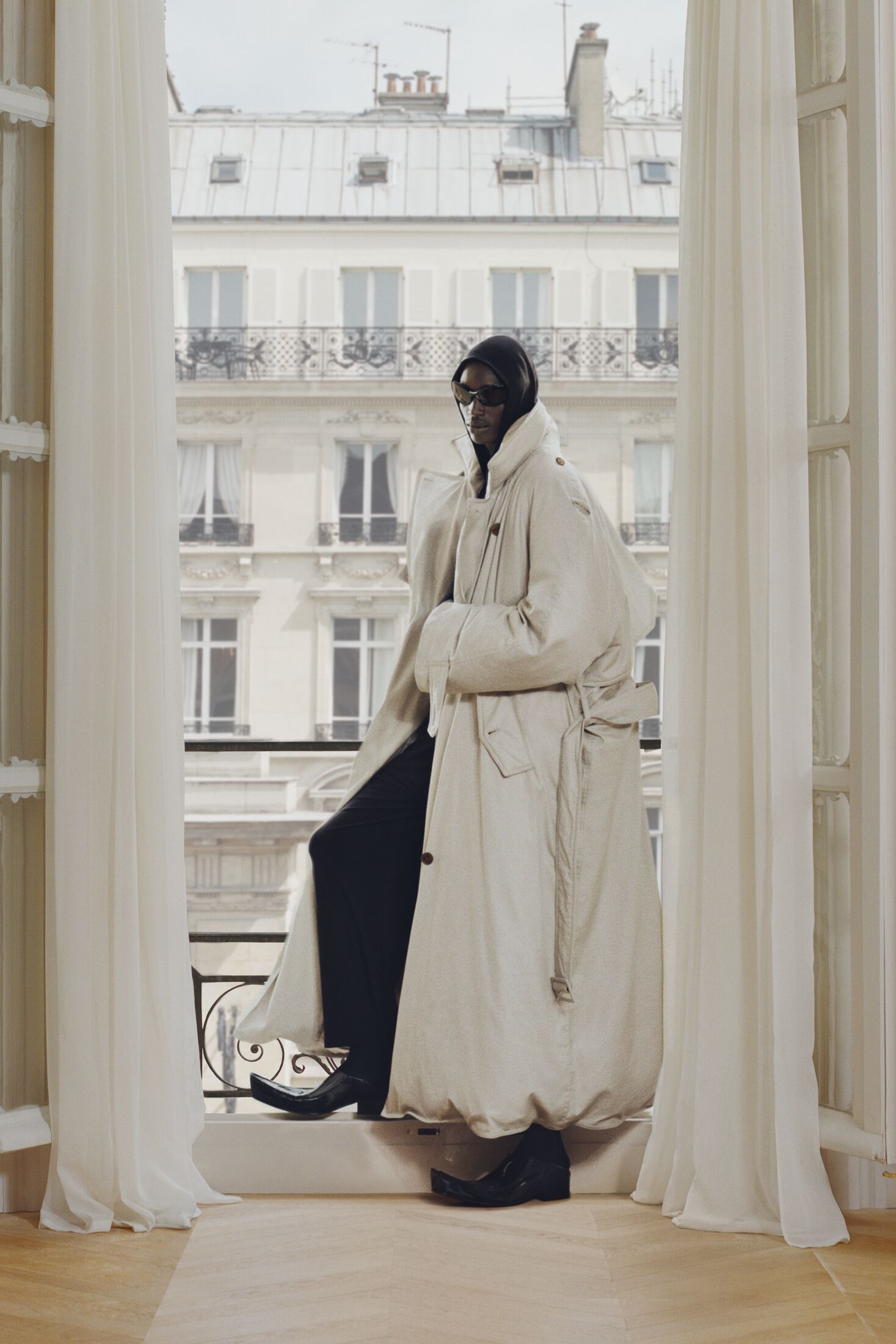 Balenciaga products can be purchased from various authorized retailers. Here are some common places where you can buy Balenciaga products:
Balenciaga Boutiques: Balenciaga has its own flagship stores located in major cities around the world. These boutiques offer a wide range of Balenciaga products, including clothing, accessories, and footwear. You can visit their official website to find the nearest Balenciaga boutique to your location.
Department Stores: Balenciaga products are often available in high-end department stores such as Bergdorf Goodman, Neiman Marcus, Saks Fifth Avenue, Harrods, Selfridges, Galeries Lafayette, and Lane Crawford. These stores typically have dedicated Balenciaga sections or counters where you can explore and purchase the brand's offerings.
Online Retailers: Balenciaga products can be purchased online through various authorized retailers. Some popular online platforms that carry Balenciaga include the official Balenciaga website, Farfetch, Mytheresa, MatchesFashion, Net-a-Porter, SSENSE, and Nordstrom.
Multi-Brand Luxury Retailers: Luxury multi-brand retailers often carry a selection of Balenciaga products. Stores like LuisaViaRoma, Moda Operandi, and The Webster are known for curating a wide range of designer brands, including Balenciaga.
Resale Platforms: If you're looking for vintage or pre-owned Balenciaga items, you can explore reputable online resale platforms such as The RealReal, Vestiaire Collective, and Grailed. These platforms offer a range of Balenciaga products at different price points.
Balenciaga Promotions & Discounts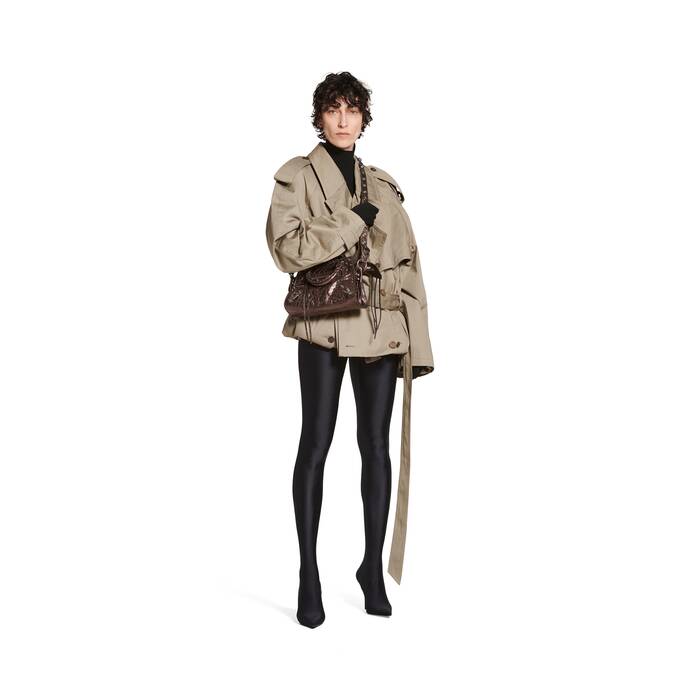 Balenciaga, being a luxury brand, typically doesn't heavily promote or offer frequent discounts on its products. However, there are occasional opportunities to find promotions or discounts on Balenciaga items. Here are some ways you may come across promotions or discounts:
Seasonal Sales: Balenciaga may participate in seasonal sales organized by department stores or online retailers. These sales usually occur at the end of a fashion season (such as at the end of summer or winter) when retailers offer discounts on older collections to make room for new arrivals.
Outlet Stores: Balenciaga has outlet stores in certain locations where you may find discounted items from previous seasons or pieces with slight imperfections. These outlet stores often offer reduced prices compared to regular retail stores.
Online Retailer Promotions: Occasionally, online retailers or department stores that carry Balenciaga may run promotions or offer discount codes that can be applied to Balenciaga products. It's worth keeping an eye out for such promotions on their websites or subscribing to their newsletters to receive updates.
VIP Programs: Some luxury retailers or brand loyalty programs may provide exclusive discounts, early access to sales, or special promotions to their VIP customers. If you are a frequent shopper or have a strong relationship with a particular retailer, you may benefit from these perks.
Special Events: Balenciaga may host special events or sample sales where you can find discounted items. These events are often announced on the brand's official website or through their social media channels.
Balenciaga products are relatively rare and may be as significant as those seen in mainstream or mid-range fashion brands. The brand's exclusivity and high-demand often result in limited availability during sales or promotions.
Balenciaga Shipping and Return Policy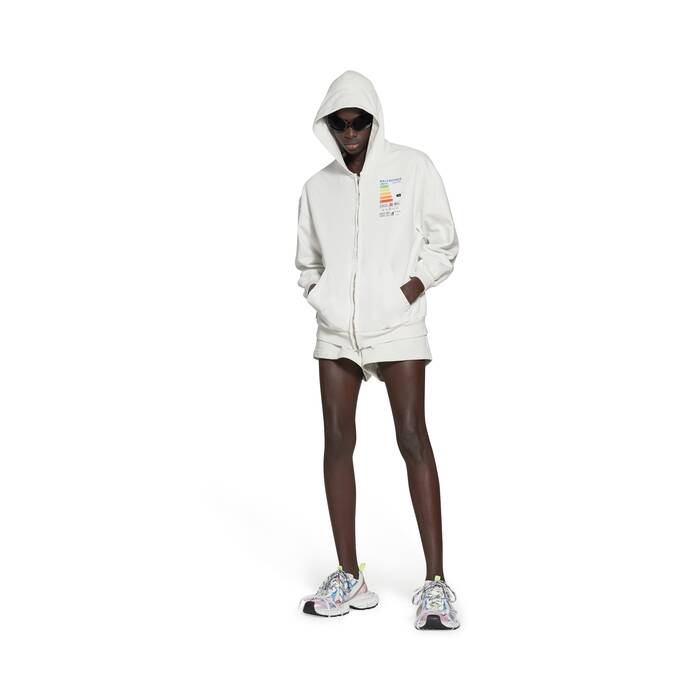 Balenciaga's specific shipping and return policies may vary depending on your location and the platform from which you make your purchase. However, here is a general view of their policies:
Shipping Policy:
Shipping Options: Balenciaga typically offers various shipping options, including standard shipping and express shipping. The available shipping methods may depend on your location and the platform you're purchasing from.
Shipping Fees: The cost of shipping is usually determined based on factors such as the destination, shipping method, and the total value of your order. The exact shipping fees will be provided to you during the checkout process.
Delivery Time: The delivery time for Balenciaga products can vary depending on your location and the chosen shipping method. It's best to refer to the estimated delivery time provided during the checkout process or contact Balenciaga customer service for more accurate information.
Return Policy:
Eligibility: Balenciaga generally accepts returns of unworn, unused, and undamaged products within a specified timeframe. The specific timeframe may vary, so it's important to review the return policy on the platform from which you made your purchase.
Return Process: To initiate a return, you may need to contact Balenciaga customer service or the retailer from which you made your purchase. They will provide you with instructions on how to proceed with the return, including any required forms or documentation.
Return Shipping: In most cases, you will be responsible for the return shipping costs. Balenciaga or the retailer may provide you with a return shipping label, or you may need to arrange the return shipping yourself using a trusted courier service.
Refunds: Once your returned item is received and inspected, Balenciaga or the retailer will process your refund. The refund will typically be issued in the original form of payment used for the purchase. The time it takes for the refund to appear in your account may vary depending on your payment method and financial institution.
Contact Balenciaga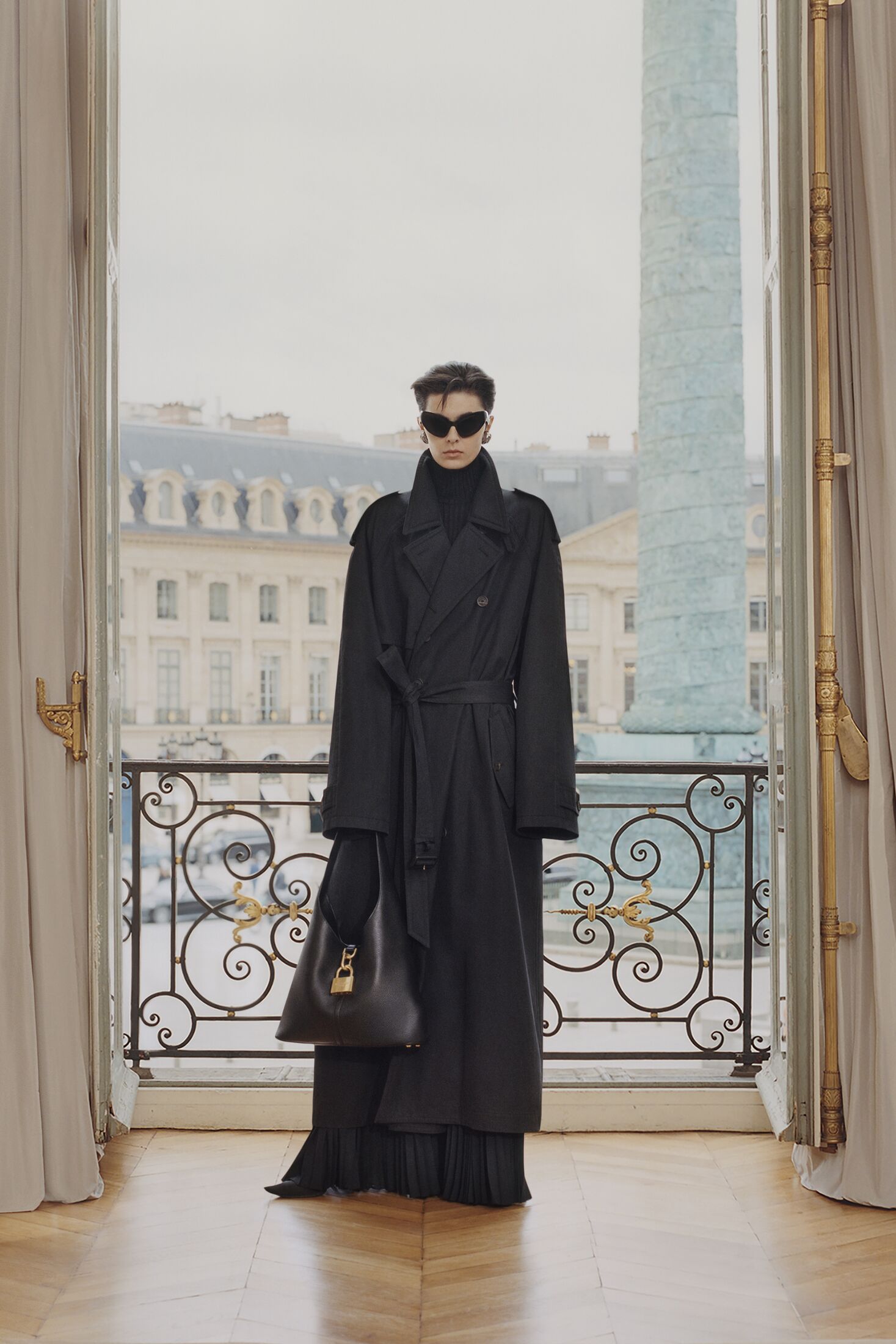 To contact Balenciaga, you can use the following methods:
Balenciaga Customer Service: Balenciaga provides customer service support to assist with inquiries, product information, and other concerns. You can reach their customer service team by visiting the official Balenciaga website and navigating to the "Contact" or "Customer Service" section. There, you may find a contact form, email address, or phone number to get in touch with their customer service representatives.
Social Media: Balenciaga has an active presence on various social media platforms, including Instagram, Facebook, and Twitter. You can reach out to them through direct messages or comments on their official social media accounts.
Balenciaga Boutiques: If you prefer to communicate in person, you can visit a Balenciaga boutique. They have flagship stores located in major cities worldwide. You can find the nearest Balenciaga boutique to your location by using the store locator feature on their official website.
It's recommended to visit the official Balenciaga website or contact the retailer from which you purchased Balenciaga products for the most accurate and up-to-date contact information.
Verdict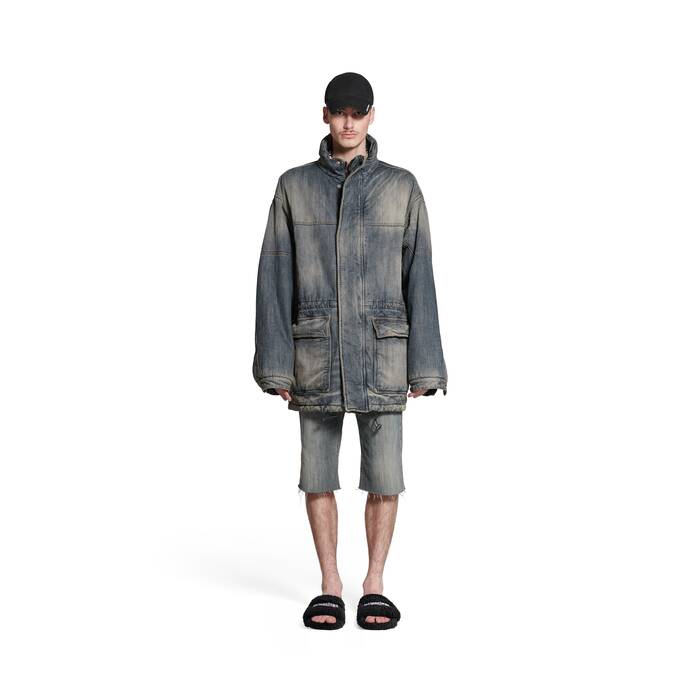 Balenciaga is a highly esteemed luxury fashion brand known for its innovative designs, unique aesthetic, and influential presence in the fashion industry. The brand offers a wide range of products, including clothing, accessories, and footwear, with a focus on avant-garde and cutting-edge designs.
Pros of Balenciaga include their commitment to craftsmanship, high-quality materials, and a legacy built upon the expertise of its founder, Cristóbal Balenciaga. Balenciaga's innovative and trendsetting designs, along with their ability to capture the spirit of contemporary culture, have contributed to their success and popularity among fashion enthusiasts.
However, it's important to consider some potential cons. Balenciaga's products often come with a high price point, which may be a barrier for those on a tight budget. Additionally, the brand's unconventional designs can be polarizing, and excessive logo branding may not appeal to individuals seeking more minimalist aesthetics.
Overall, if you appreciate bold, innovative fashion and are willing to invest in luxury pieces, Balenciaga can be a great choice. The brand's craftsmanship, unique designs, and influence in the fashion world make it a desirable option for those looking to make a fashion statement.
Balenciaga FAQ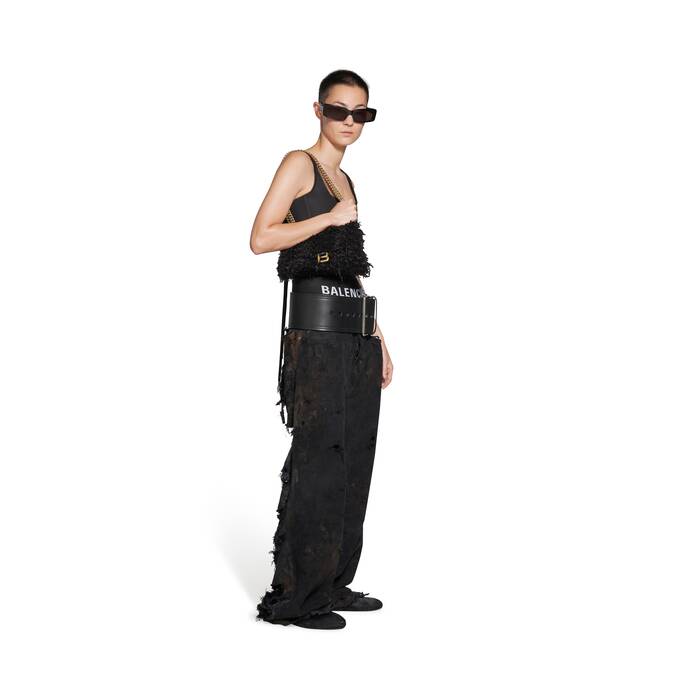 Where is Balenciaga based?
Balenciaga is based in Paris, France.
Who is the current creative director of Balenciaga?
As of my knowledge cutoff in September 2021, the creative director of Balenciaga is Demna Gvasalia. However, please note that creative director positions can change over time, so it's advisable to verify the current creative director with up-to-date sources.
Does Balenciaga offer customization or made-to-measure services?
Balenciaga does not typically offer customization or made-to-measure services for their products. Their collections are typically produced in standard sizes and designs.
Does Balenciaga have an online store?
Yes, Balenciaga has an official online store where you can browse and purchase their products. The online store provides a convenient way to shop for Balenciaga items from the comfort of your own home.
How can I find the nearest Balenciaga boutique?
You can find the nearest Balenciaga boutique by visiting the official Balenciaga website and using their store locator feature. Simply enter your location or select your country, and it will provide you with a list of nearby boutiques.
Does Balenciaga have sales or promotions?
Balenciaga, being a luxury brand, does not frequently offer sales or promotions. However, they may participate in seasonal sales organized by department stores or online retailers, where you may find discounts on select Balenciaga items. Additionally, subscribing to their newsletters or following their social media accounts may provide you with information on any upcoming promotions or special events.
How can I contact Balenciaga customer service?
To contact Balenciaga customer service, you can visit the official Balenciaga website and look for their "Contact" or "Customer Service" section. There, you may find a contact form, email address, or phone number to get in touch with their customer service representatives. Alternatively, you can reach out to them through their official social media accounts.