Calvin Klein is an inescapable juggernaut in the underwear world. Simultaneously sexy and practical, Calvin Klein has carved out a unique niche, and positions itself somewhere between being a luxury underwear and a daily wear brand.
Their #MyCalvins campaign consistently draws significant traffic on social media, especially after the 2019 campaign which featured Shawn Mendes as their headlining briefs-wearer. Shawn's thirst trap aside, an important question remains: does Calvin Klein underwear live up to the hype?
For this review, I wanted to try some middle-of-the-road Calvin Kleins. As mentioned, they tend to straddle the line of being a luxury underwear versus being an everyday-wear pair of undies. As a result, they have some pairs that are quite pricey and some that are pretty inexpensive.
I happened to find a pair of their classic low rise men's brief on sale at Marshall's earlier. This week and decided they'd be a great fit, both for my body and for this review. I'm a briefs guy, so that's definitely the cut that I wanted to try out. So that cut preference isn't too much of a deciding factor in my review.
The classic low rise brief retails on Amazon for a whopping $48-70 for a 4-pack, but I found them at Marshall's for about $12 for a 4-pack. That's a pretty significant price-difference. So I do want to go ahead and say that price won't be discussed in-depth in this review. For the sake of the review, I'll assume that you'll be able to find them at a retailer for around the same price point as I was able to, but please note that these can be significantly more expensive depending upon where you find them. The discrepancy in prices between Amazon and Marshall's ranges from $3 per pair to up to $17.50 per pair. So you'll have to use your own discretion to decide how much you're comfortable spending.
Underwear Style
The name of this style, as mentioned, is the classic low rise brief, and I would say that that describes their style pretty well.
They're pretty plain overall, very much fitting to the idea of a classic brief. They have a pretty high cut on the hip, a thin waist band with a subtle logo wrapping all the way around, and a fly in the front. The ones that I bought are pretty monochromatic, not offering anything striking or high-contrast outside of the Calvin Klein logo stitched into the waistband. While minimalist design can be sexy in some situations (such as with Atelier Traditionnel). These aren't so much minimalistic as they are simple.
As simple as these are, they don't get many points for style. This pair definitely falls into the daily-wear side of Calvin Klein's men's underwear line. They're not the kind of briefs you'd be reaching for for a romantic evening. Or if you're wanting to feel particularly sexy on any given day. These just look like something you'd wear to the gym or have handy to wear under your work clothes when everything is business as usual.
Perhaps the most stand-out feature of these style-wise. When the name says they're low rise, they mean low rise. These sit well below my natural hip and slightly below where I typically wear my pants. So, if you're wearing pants or shorts with a coarse waist or if you have a belt on. These might not be the most comfortable since you're going to have non-underwear fabric rubbing directly against your skin.

Modern Cotton Bikini Briefs
They are ok quality but runs larger than the pairs i have from CK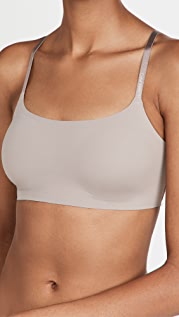 Invisibles Adjustable Strap Bralette
I have yet to find an item of clothing this bra doesn't look great under, and it's comfortable to wear all day. I almost never use the pads, but they're a great option and look smooth. Without the pads it's still supportive (for my smaller chest), and by far the comfiest bralette I own. Buying a million and wearing for life!
CK bralette, esp. this model, was the first I tried and even though I have tried out other brands, they are not as good as this particular model for comfort, design (the thin straps), and invisibility. I realise CK discontinued it on their official website and am glad that shopbop stocks these, so I immediately ordered 2 as they are very hardworking and reliable essentials. They are true to size too.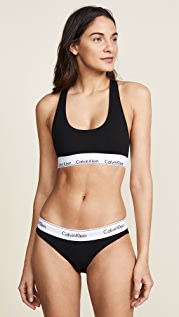 Modern Cotton Bralette
Super comfy!!! I have both the grey and white. The white is defo see-through, if you're into that. Very flattering design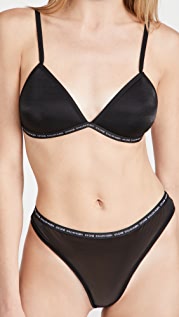 Ck One Glisten Lightly Lined Triangle
It runs large. I usually wear size M on Calvin Klein padded ones or unpadded. This runs super large, M is too loosen for me. Recommend to size down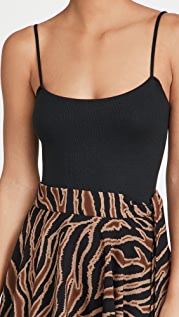 Pure Ribbed Bodysuit
I am petite (4'11") and bought a XS. It fit like a glove. I wore it out to the bars and received so many compliments.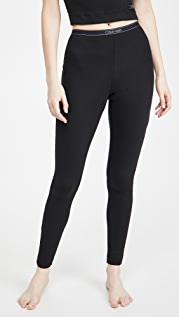 Pure Rib Leggings
The color is a soft pink, which is very pretty. I love the fact the leggings are made using cotton (polyester can irritates my skin). I liked the leggings so much, I bought two more pairs.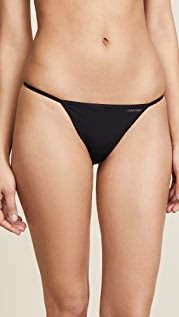 Sleek Model Thong
Soft and fits great! I got the small and it fits great.

Carousel Bikini 5 Pack
They are true to size, mixed cotton so they fit quite well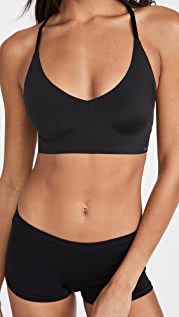 Invisibles Lace Lightly Lined Triangle Bralette
Very stylish bottle, good size. But be careful when ordering, since the colour on the picture looks like pure white, which is not the case in reality. The real colour is light sand. But it is also nice.
Underwear Fit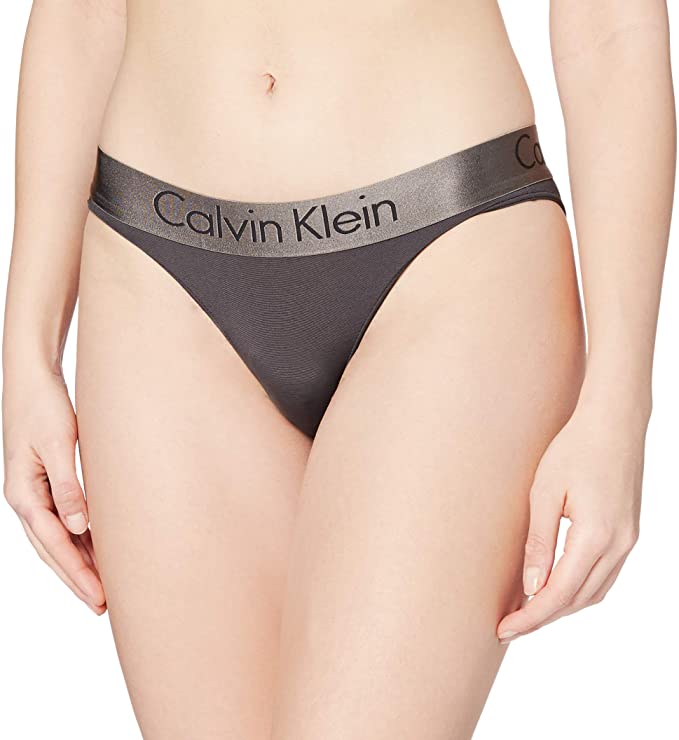 As previously mentioned, these have a very low waist and a pretty high hip. So you're going to look very leggy in them. If you're like me in the photo above, your dog may even judge. You for the amount of leg that you show when you're wearing these.
Joking aside, these fit pretty well. They're true to size, so if you wear a medium in most brands. A medium in Calvin Klein classic low rise briefs will fit you. What I particularly like about the fit is that they fit quite tight against the contours of your body without being restrictive. That's something that a lot of brands struggle with as pairs that make the booty look good often make the junk feel like it's being constricted.
With these Calvin Kleins, that's not the case. I'm happy with their fit on my butt and legs, but there's still enough room up front, and I suspect that this is largely due to the fact that these have a fly on them. Often, more fashion-focused brief lack a functioning fly. Which ultimately results in there being less fabric up front. Which can be restrictive or uncomfortable after a while. Having a fly also means that there's a double layer of cotton upfront. So you're less likely to have issues with VPL (visible penis line).
Underwear Quality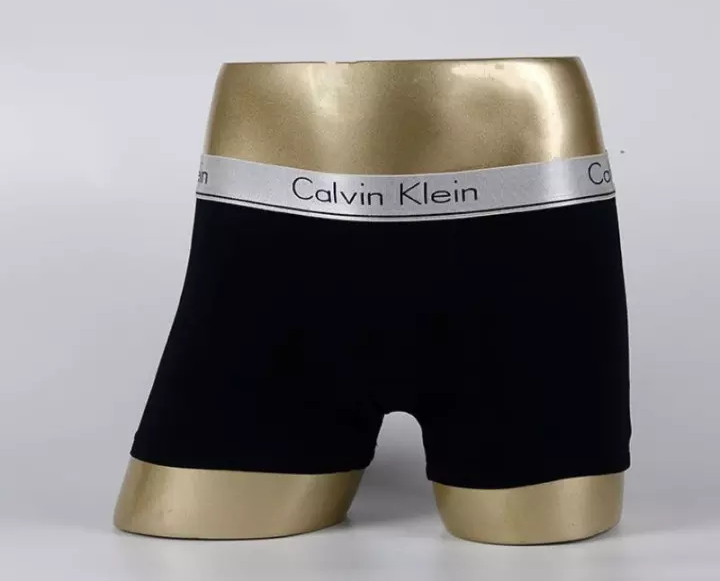 These are pretty practical undies. They're soft enough to comfortable, but they're not luxuriously soft since they're made from a pretty standard cotton blend. On top of that, the stitching and construction feels pretty good on these. They don't seem like they're likely to tear or go threadbare anytime soon. There aren't any pronounced seams that would get uncomfortable after a while.
That being said, while they get points for doing the basics. There's nothing about these that really makes them stand out in terms of quality. I think a more supple fabric or a higher thread count cotton would really have benefitted. These and made them feel more like a fashionable brief. Their color looks to hold decently well, as well, but again, they don't seem to very vibrantly dyed to begin with. They look somewhat muted even fresh out of the package. By contrast, something like a modal or MicroModal blend brief typically has a very rich color and a subtle sheen to it. Even if they're a black or navy; these are very flat and dim.
Overall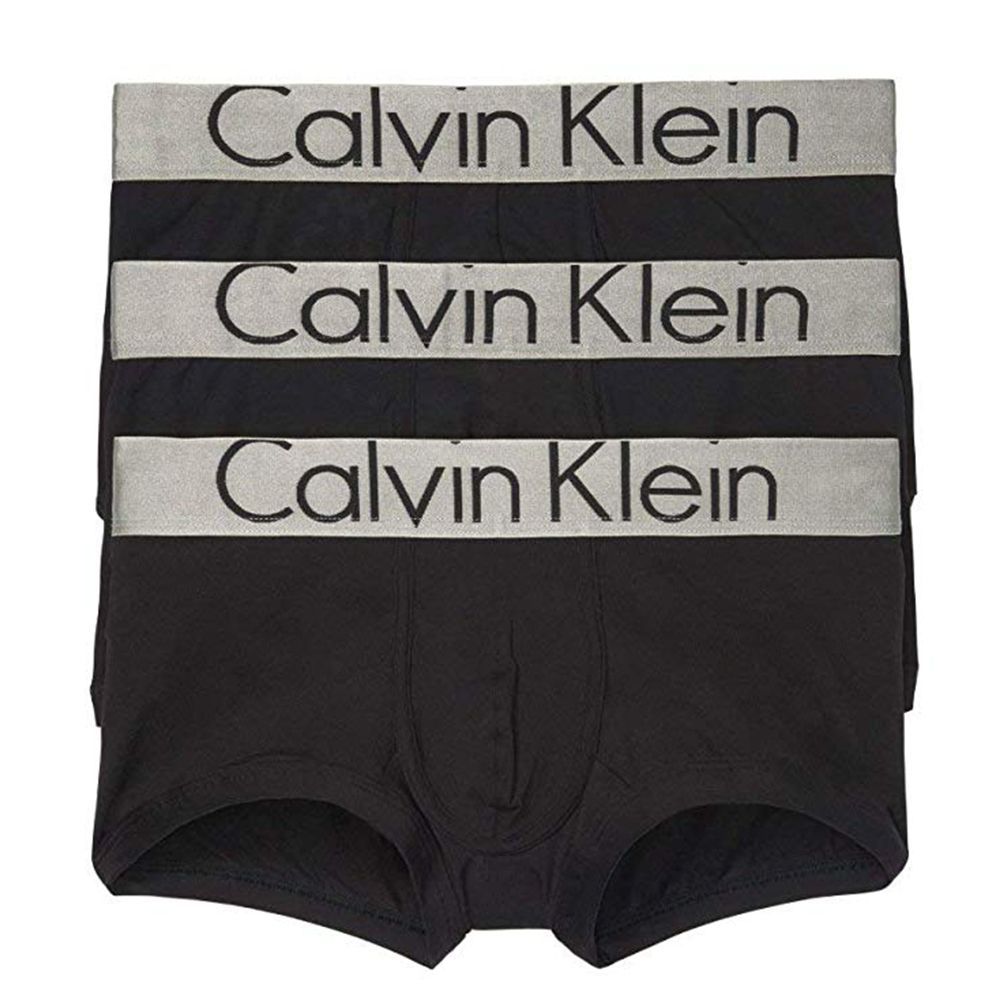 Overall, there's nothing bad to say about these briefs: they do what briefs supposed to do. I wouldn't have any problems wearing them for an entire day.
At the same time, there's nothing about them that I would consider to be a major standout. They're the kind of underwear you put on and just kind of feel meh about.
I had hoped that wearing a pair of Calvin Kleins would make me feel more like Shawn Mendes, but no such luck.
Since there's nothing that bad about these, but also nothing that great about them, I give them a score of 3 briefs out of 5.