Are you looking for a luxury hotel in Rotterdam that won't break the bank? citizenM, a Dutch "new breed of hotel," claims to create "affordable luxury for the people."
But does citizenM live up to this claim of luxury accommodation for less?
A trip to the Netherlands gave me the chance to stay in the citizenM Rotterdam Hotel. Here's my review of this stay.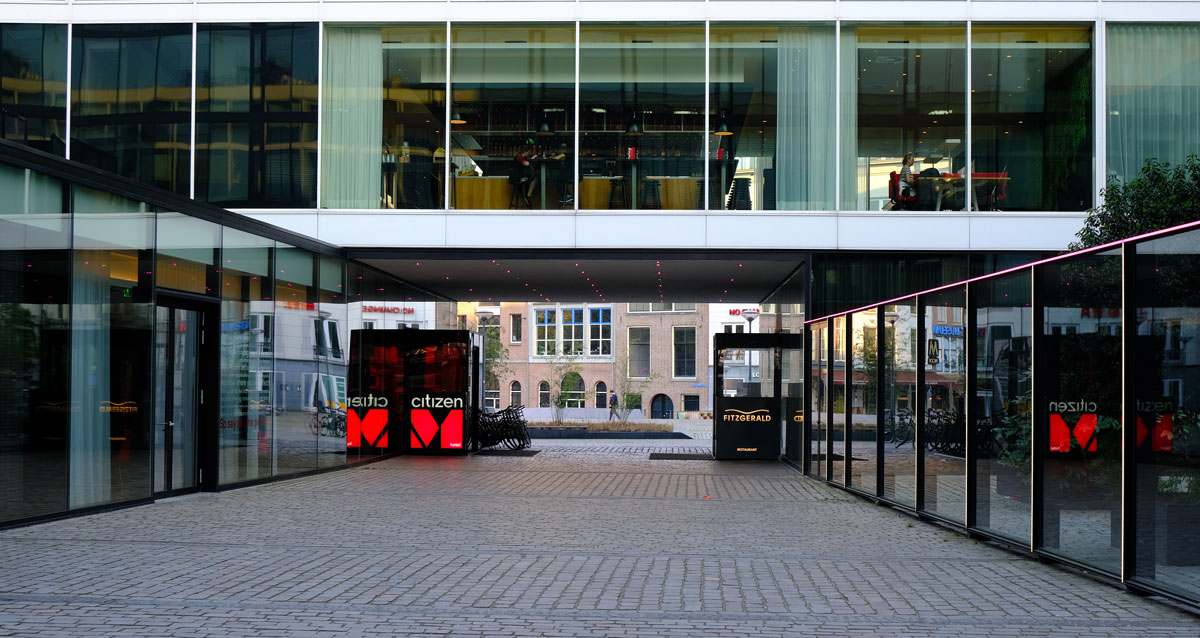 CitizenM Rotterdam Review
Location
We are off to a great start.
citizenM's 151-room hotel is in an excellent location adjacent to Rotterdam's Old Harbour (Oude Haven) and the iconic cube houses. Rotterdam Blaak station with mainline trains, metro and tram connections is a less than five minutes walk.
Check-in
Check-in at citizenM Rotterdam is quick and super-techy.
Just enter your name on one of the touchscreens and, hey presto, your reservation is generated. You can then select where you'd like your room – harbourside or overlooking a courtyard – and indicate if you would like their optional breakfast.
citizenM ambassadors are on hand if needed.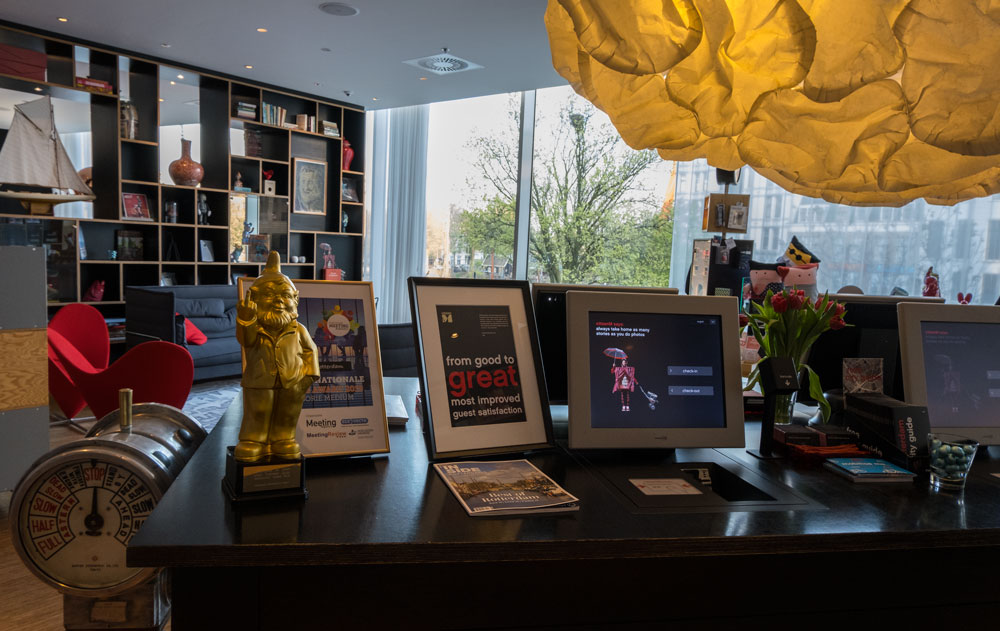 The room
Some may consider this room compact.
At a mere 151 sq ft, others will find it a little too claustrophobic. It reminded me of a cabin on a cruise ship, albeit with less square footage.
CitizenM's room had an unusual design. The sink was in the room itself, not in the bathroom.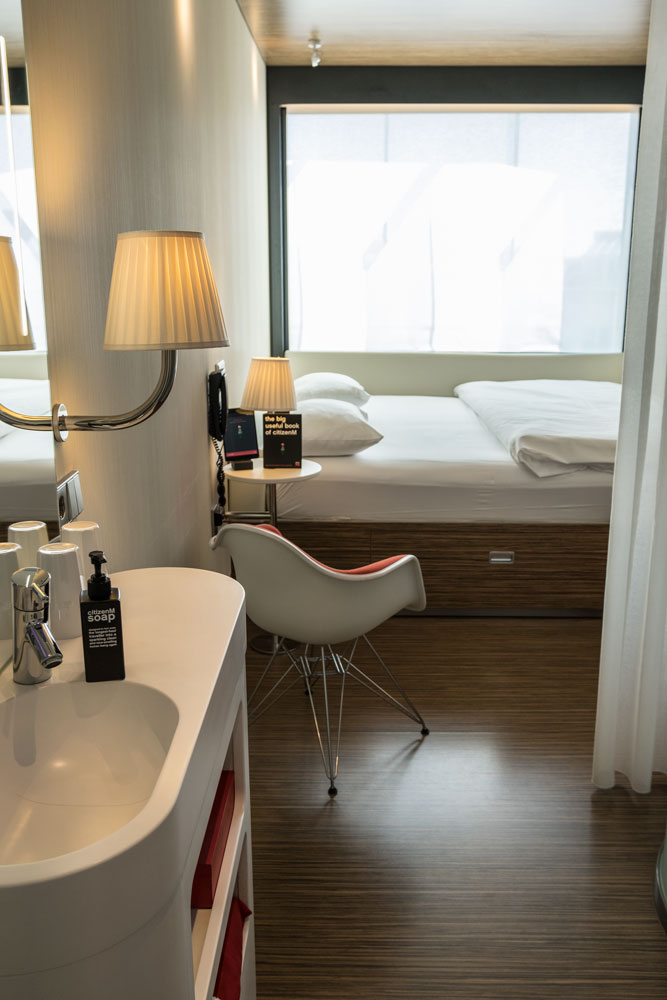 The large king-size bed had decent linen and was very comfortable. However, as it was pushed up against the window, it was accessible from one side only. Not a problem for a solo traveller like me, but not great for couples sharing.
As an alternative, you could turn 90° and use the headboard against the window instead. But as you would then need to shimmy down the bed to get out of it, this is not ideal either.
Although the room does not have tea and coffee making facilities, citizenM Rotterdam does provide two complimentary bottles of mineral water daily.
There was one small workspace and plentiful European two-pin sockets, one UK three pin sockets and is an American three-pin socket. Sadly, the storage space was limited. There was one large drawer under the bed to store luggage. Your wardrobe is a hanging rail by the entrance. A large room is safe is provided.
citizenM hotels embrace smart technology. Room controls are operated by an iPad anchored in a docking station at the bedside. This controls lighting, air-conditioning, blackout blinds, curtains and the TV.
Lighting in a hotel room is important to me and Rotterdam's citizenM hotel did not disappoint. All bases were covered with a selection of wall-lights spotlights and recessed downlighters. The toilet and shower room had funky mood lighting. Spin the wheel on your room's iPad to select your preferred shade.
The TV was impressive. There was a good choice of channels and a free movie library. It was also possible to throw the content of your tablet or smartphone onto the screen. Wi-fi was fast and reliable during my stay.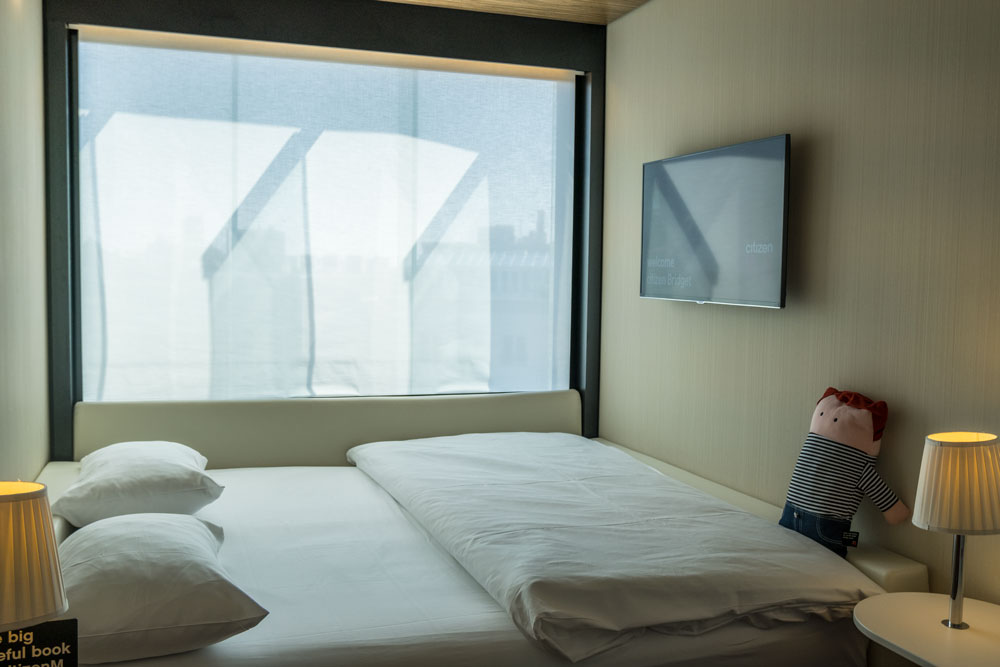 However, room temperature regulation was not so impressive. My original room, on the side of the building facing Rotterdam's Old Harbour, was like a furnace. Cranking up the air conditioning had no effect.
This is a recognised problem at citizenM Rotterdam. At hotter times of the year, the rooms with the best views (facing the Old Harbour) resemble tropical greenhouses that refuse to be cooled down.
The helpful staff tried adjusting the temperature centrally with no luck. Eventually, I switched to a room on the other side of the building.
If you are sharing a room, you'd better hope that you know your roommate well. The toilets/shower room is separated from the main room by just an opaque glass housing. A nylon curtain is thoughtfully provided on its exterior wall to afford additional privacy.
Whilst the shower was powerful, and there was a choice of handheld and rainfall shower, it featured a nasty nylon curtain. Not what I would expect in a self-appointed luxury hotel.
Towels were plentiful and fluffy. A powerful hairdryer, liquid soap and a choice of two shower gels were also provided.
Breakfast
Breakfast was served in the bar area.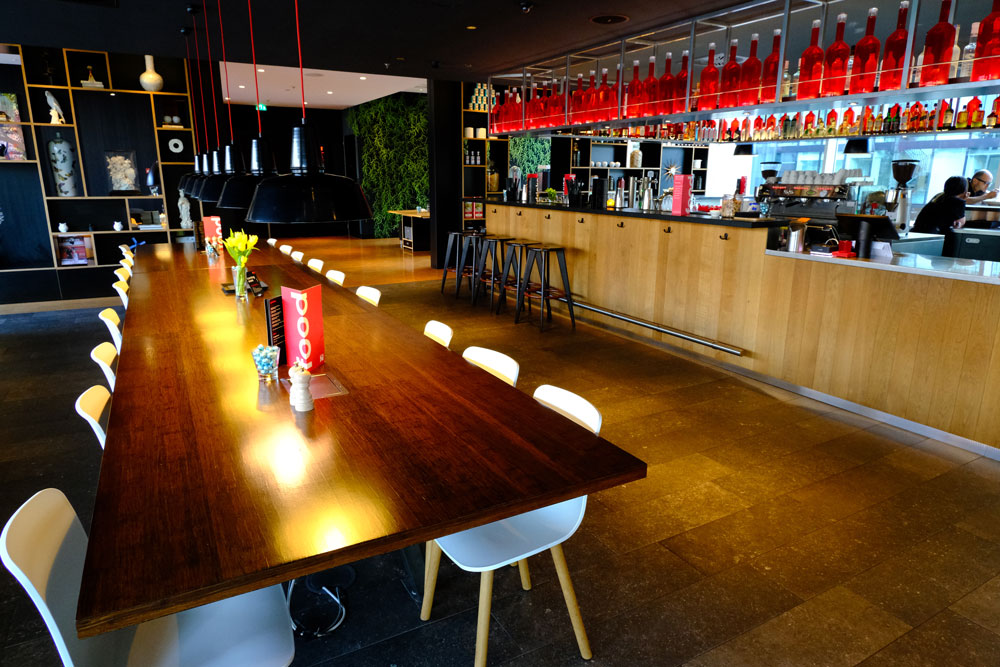 Although the choice was limited it was of good quality and plentiful. There was freshly squeezed orange juice and barista coffee. For me, these are quality markers for a hotel breakfast.
Eggs and bacon were available, although not freshly cooked. The buffet area also included smoked salmon, Dutch cheeses, artisan bread, yoghurts, fruit and warm pastries.
My one quibble is that seating was limited and it was a bit of a bunfight to find somewhere to sit on a busy Easter weekend. If you are not keen on communal dining, this breakfast would not be for you.
The public area
The main public area is located on the first floor of Rotterdam's citizenM hotel, incorporating the self-service check-in desk, bar area and the hotel's so-called living rooms. It is.  Large windows on two sides of this area give you great views of the Old Harbour.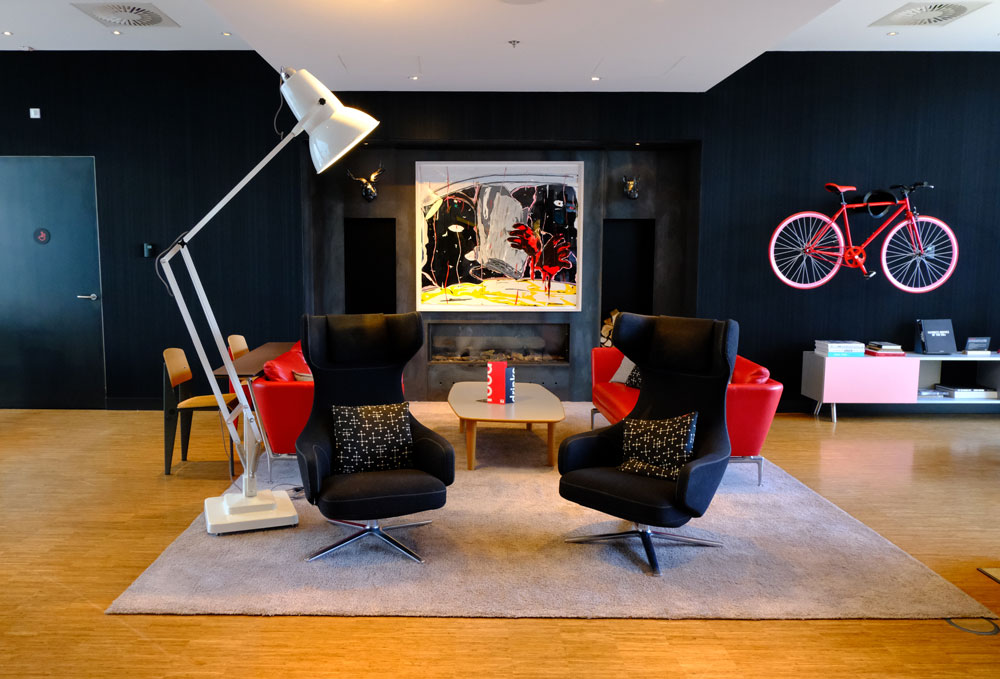 Created to resemble a home environment its "living rooms" are furnished with cabinets filled with books and pieces of art, with a focus on Rotterdam's maritime history. Relax on one of the stylish Vitra-inspired seats in front of the area's fireplace after a busy day exploring Rotterdam's highlights.
There is also a bank of computers for guests' use.
Should You Stay at the citizenM Rotterdam Hotel?
Whilst I don't consider citizenM Rotterdam to be a luxury hotel, it is affordable.
For two nights over the Easter weekend, it cost €241, which is a competitive price for a 4-star hotel in Rotterdam. Breakfast was an additional €14.95 per day.
CitizenM hotel is in an excellent location in Rotterdam and is perfect for a solo traveller for a few nights. However, the rooms are small and I question if two people staying in one of its room would be just a little bit too cosy.
The enthusiastic young staff were super helpful and, without exception, friendly and cheerful. When I was forced to change rooms they offered me a complimentary drink by way of a thank you for my patience.