About Joules
Joules.com is the e-commerce platform of Joules, a British clothing company. They offer country-inspired clothing and accessories for everyone – women, men, boys, girls and babies. The big question is whether you should go to Joules.com to shop for your fashion items. In the first place is Joules genuine?
Yes, Joules is a legitimate fashion store. It is not a scam because you will receive your orders without a problem. And also, all you credit card details are safe on the platform.
But does Joules provide quality material?
This Joules review will put Joules under the spotlight; we'll examine their policies, products and services in order to provide the information that will help you determine if Joules.com is an online fashion store worth going to.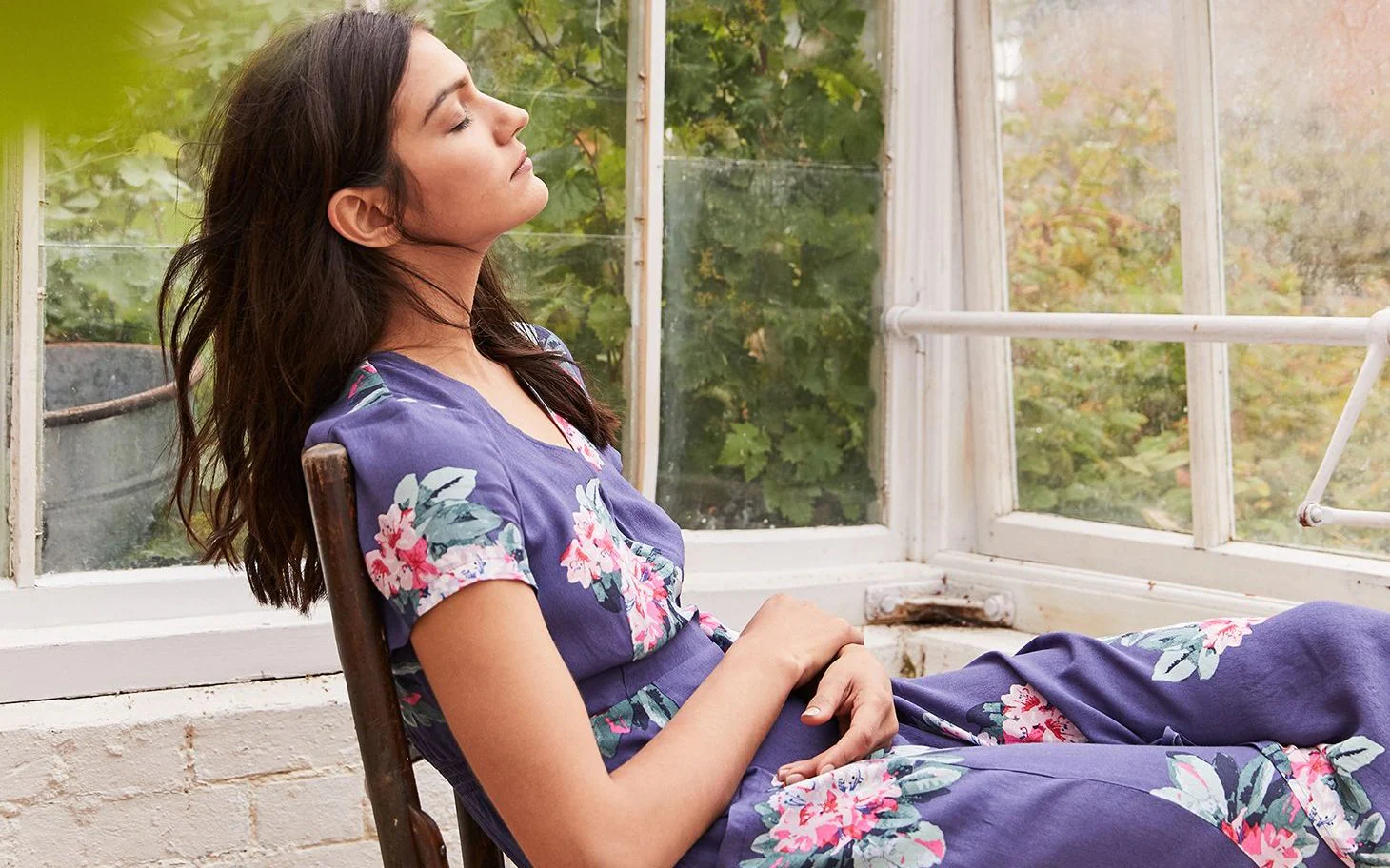 Joules.com review at a glance
A UK based fashion Company owned by the Joules Group Plc
Was established in 1977, and began online operation in 2003
Offers country-inspired and contemporary clothing and accessories for men, women, boys, girls, and babies
Offers free shipping for in-store collection and for standard delivery orders above £49
Allows returns of both full-price items and sales items within 28 days and 14 days of the delivery date respectively
Customer support is available via telephone and email
What is Joules.com?
Joules is one of the fashion brands of the company Joules Group Plc, which is a registered company in England and Wales. The company was started, as Joule and Sons, as far back as 1977 by Ian Joule; and from 1989, it was operated by his son Tom Joule. In this it's early years; the company's modus operandi was selling branded clothing at country shows. The focus was country clothing that was a shift from the traditional British styles.
In 1994, Joule and Sons rebranded, and Joules was born. In 1999, Joules started its own clothing line and started selling own-branded merchandise. In the turn of the new millennium, the company was forced to change its operation, and a mail order catalogue was started in 2002. This was swiftly followed by the launch of the e-commerce platform (Joules.com) in 2003.
The success of Joules has led to the establishment of other brands. Little Joule was launched in 2008 to provide clothing for 2 – 12 year olds, Baby Joule was launched in 2009 with a focus on clothing for babies, and a home range was launched in 2013. The Joules Group was listed in the stock exchange in 2016. Joules currently operate over 100 stores in the UK alone.
The website of the store is www.joules.com. The website can be assessed using any modern up-to-date browser. The website is also fully mobilized; thus, you can open the online store with your mobile phones and tablets and shop on the go.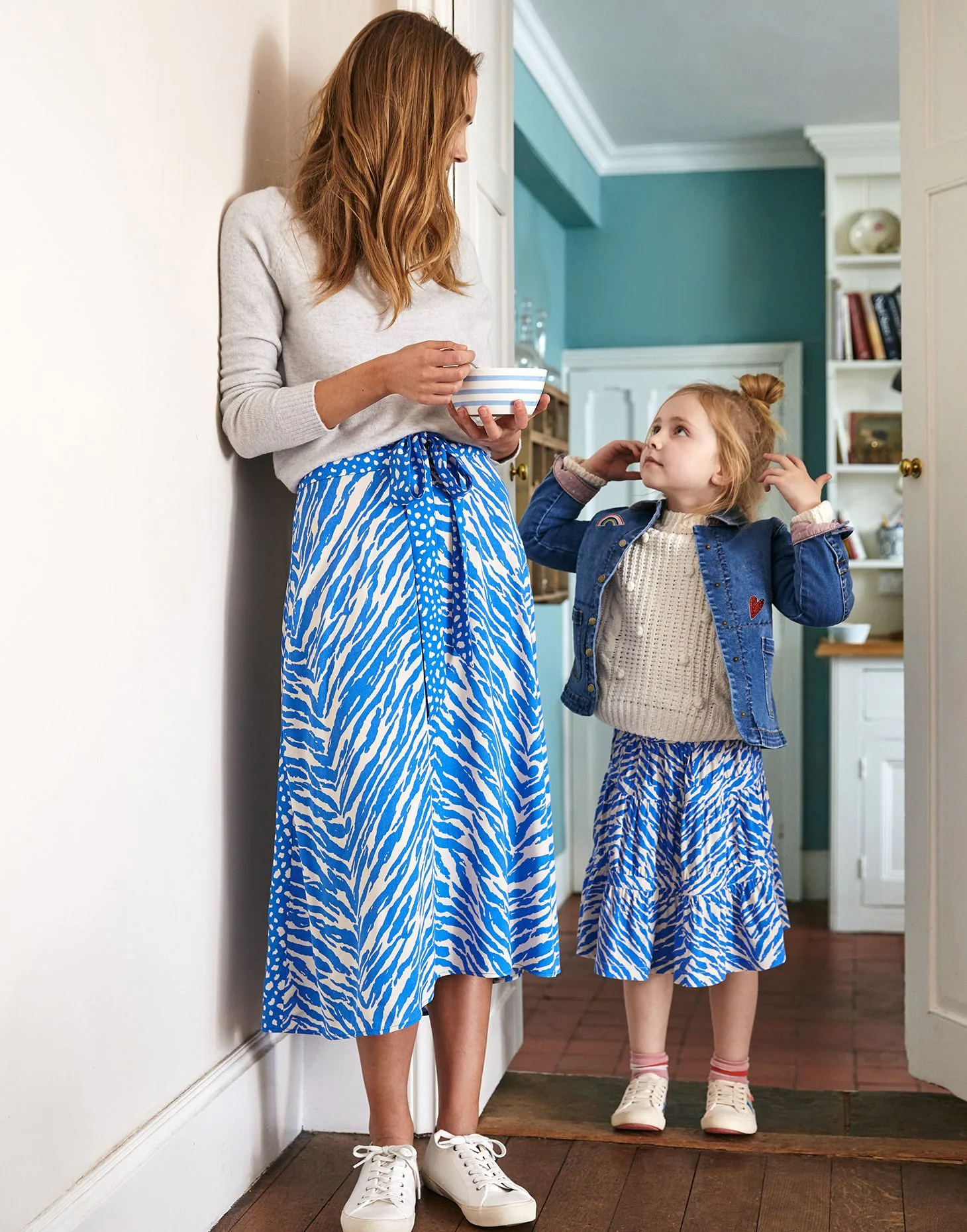 Product Range
The ideal store should be a one-stop shop that allows you to get all your related products in one place. That scenario is not only convenient, it result in significant cost savings. The cost savings comes from high order amount that qualifies for bulk purchase discounts; as well as from paying from one order shipment instead of paying for different shipment of different items from different stores. To be a one-stop fashion shop, the ideal shop should have a wide product range. They should hold merchandise that covers all the fashion products – that is every piece of clothing, shoes, and accessories.
In this regard, Joules.com ticks the box. A large part of its inventory consists of country-inspired clothing, Polo Shirts and Wellington boots which were what the company started with back in the days. In tune with the times, they have also added contemporary clothing. Joules.com comes out as a one-stop shop for everyone. They provide fashion products for men, women, boys, girls and babies. The different items you'll find in each of the category are as follows:
Women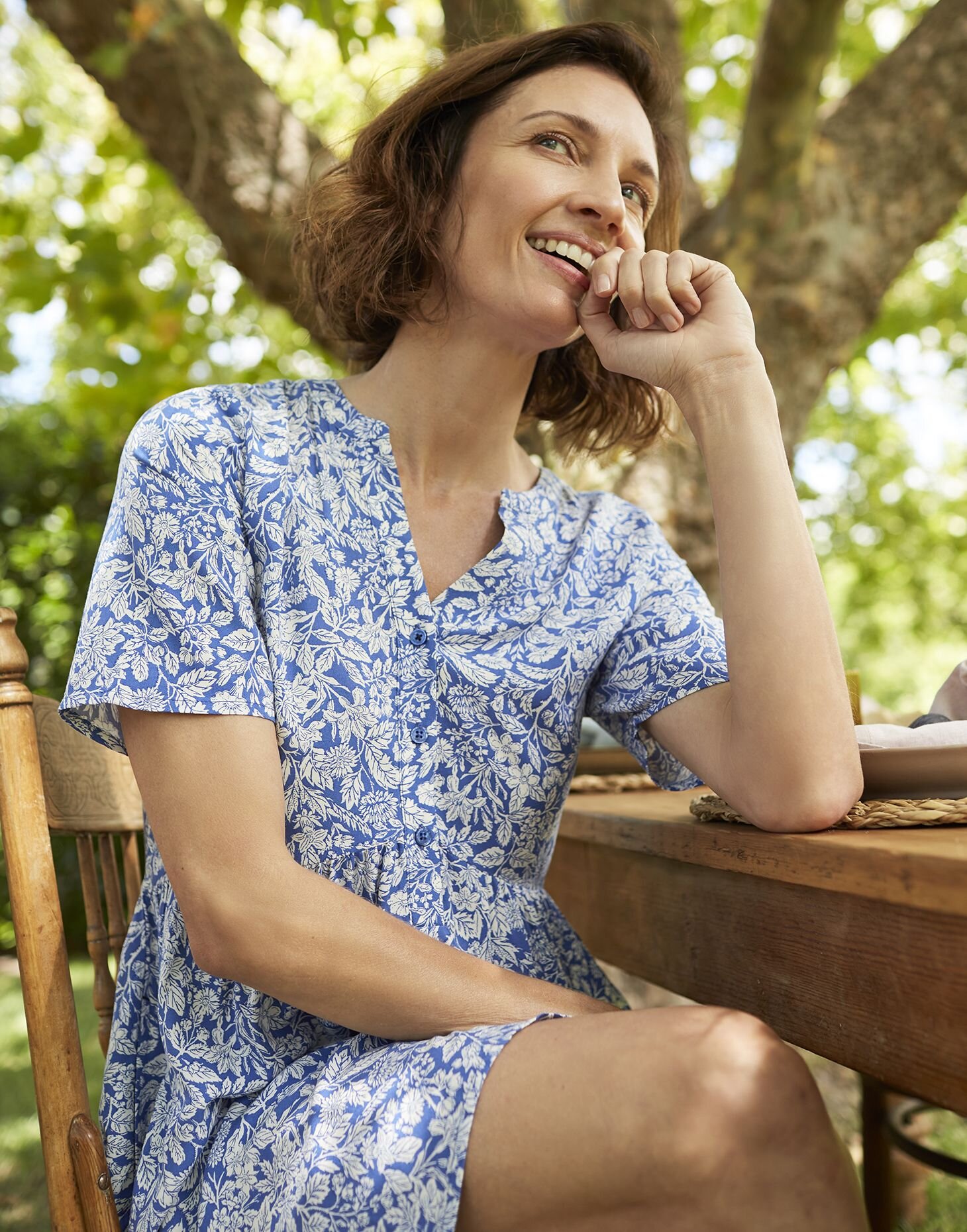 Clothing – Right as rain (waterproof jacket, wellies etc), Blazers, Dresses (Tunics), Dressing Gowns, Gilets, Jackets and Coats, Trousers and Jeans, Knitwear, Leggings, Nightwear, Shirts and Blouses, Sweatshirts, Tops, Tunics, Underwear
Accessories – Hand bags and Purses, Hats, Scarves and Gloves, Phone Cases, Socks, Toiletries, Umbrellas, and Watches
Footwear – Shoes and Boots, Slippers, Wellies, Chelsea Boots
Men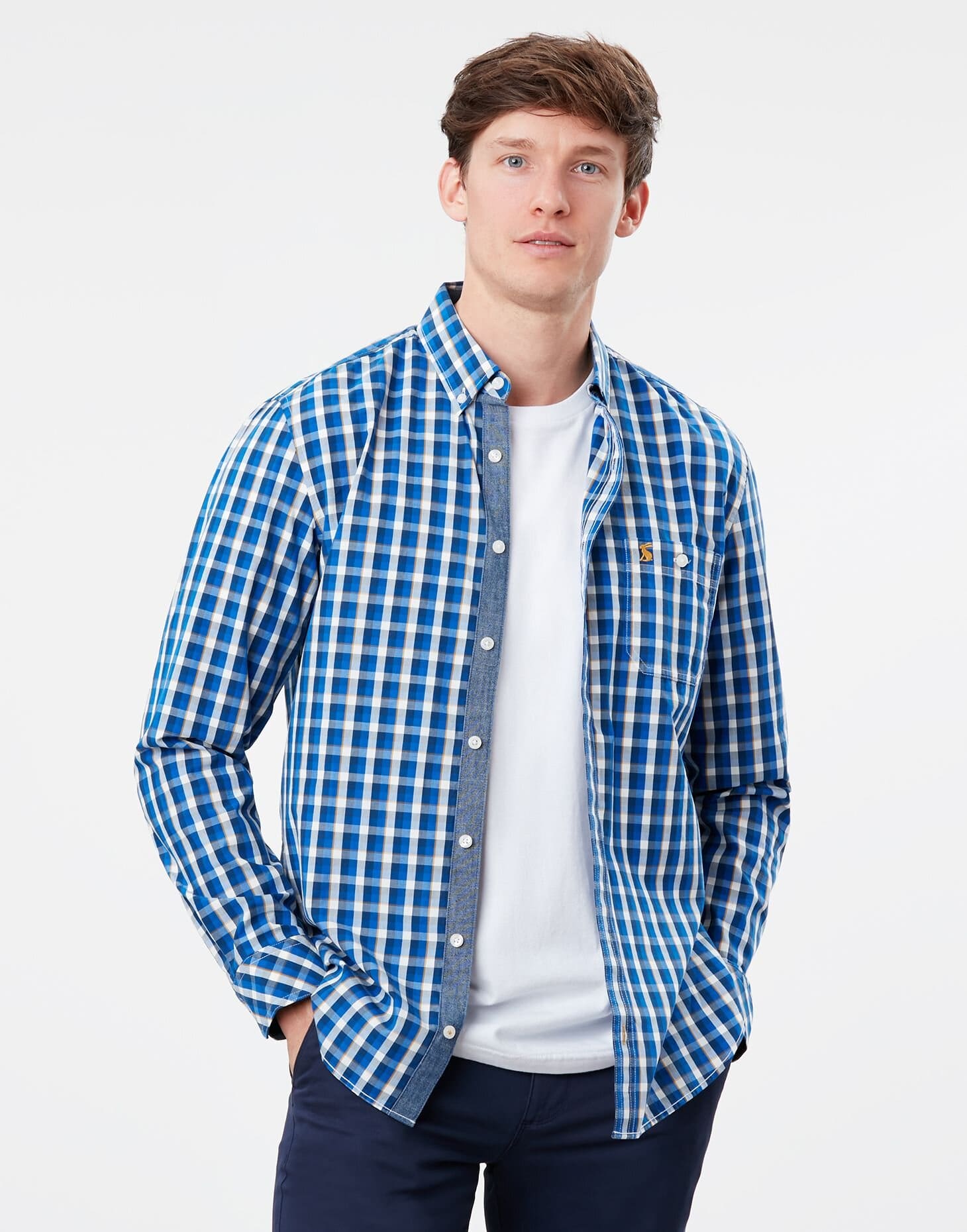 Clothing – Dressing Gowns, Gilets, Jackets and Coats, Loungewear, Polo Shirts, Rugby Shirts, Sweatshirts and Jumpers, Trousers and Jeans, T-Shirts and Tops, Underwear, and Right as Rain (Water-proof jackets and Wellies)
Accessories and Footwear – Hats, Scarves and Gloves, Shoes and Boots, Slippers, Socks, Toiletries, Wellies, and Watches
Girls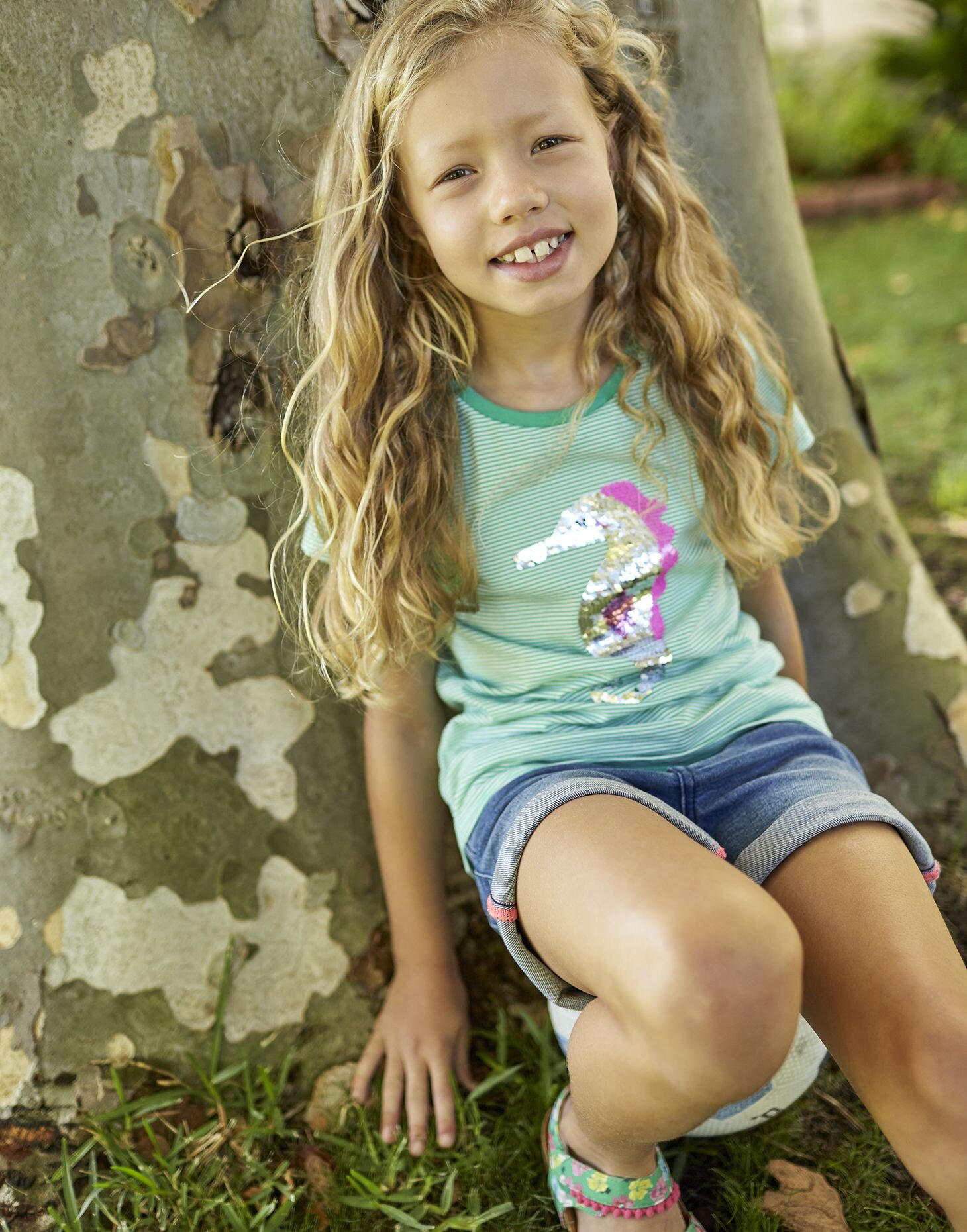 Clothing – Right as Rain, Dresses, Dressing Gowns, Gilets, Jackets and Coats, Jeans and Trousers, Knitwear, Leggings, Nightwear, Skirts, Sweatshirts, T – Shirts and Tops
Footwear and Accessories – Bags, Hats, Scarves and Gloves, Shoes and Boots, Slippers, Socks and Tights, and Wellies
Boys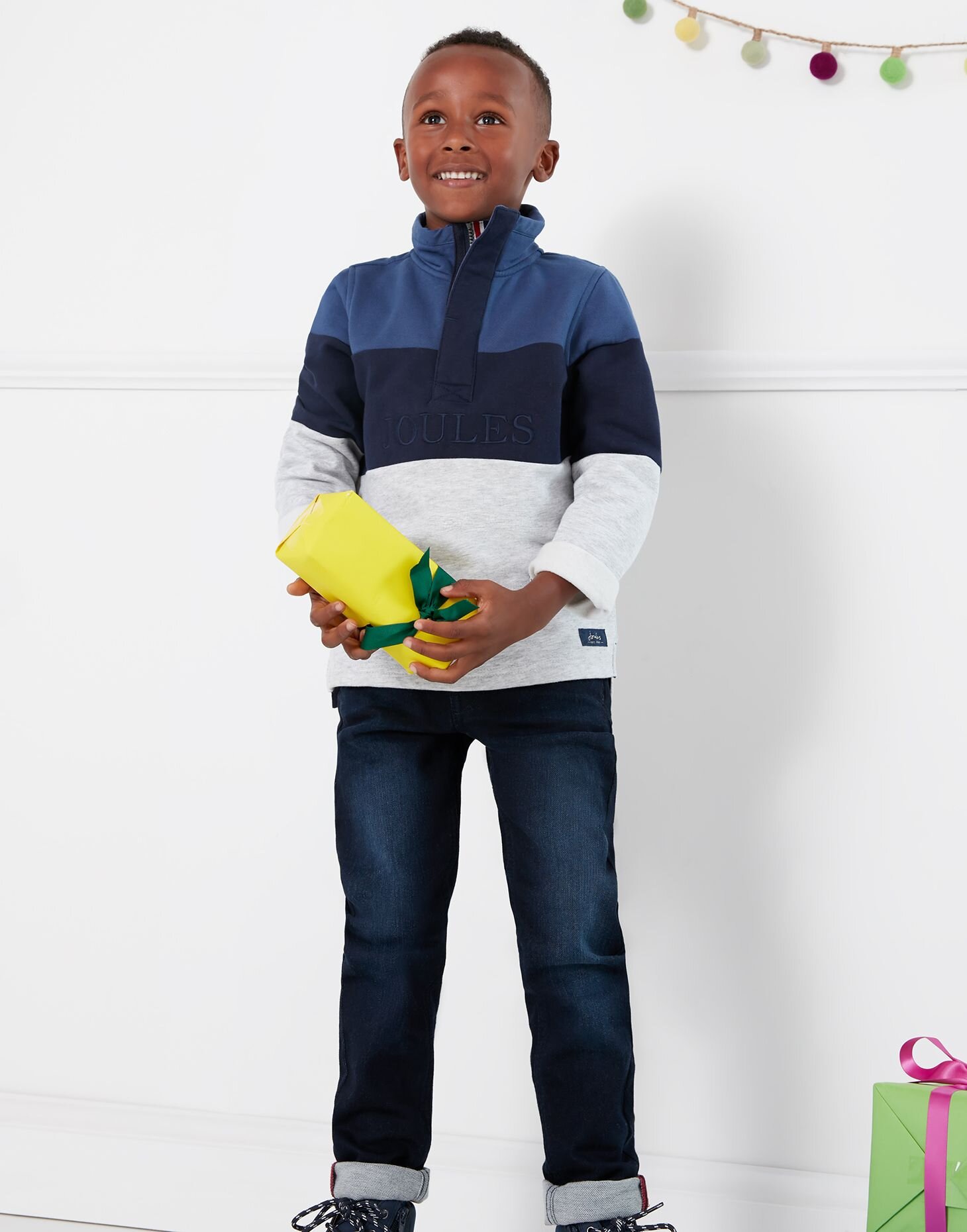 Clothing – Dressing Gowns, Gilets, Jackets and Coats, Nightwear, Polo Shirts, Rugby Shirts, Shirts, Sweatshirts and Jumpers, Trousers and Shorts, T-Shirts and Tops, and Right as Rain (Water-proof jackets and Wellies)
Accessories and Footwear – Hats, Scarves and Gloves, Shoes and Boots, Slippers, and Wellies
Baby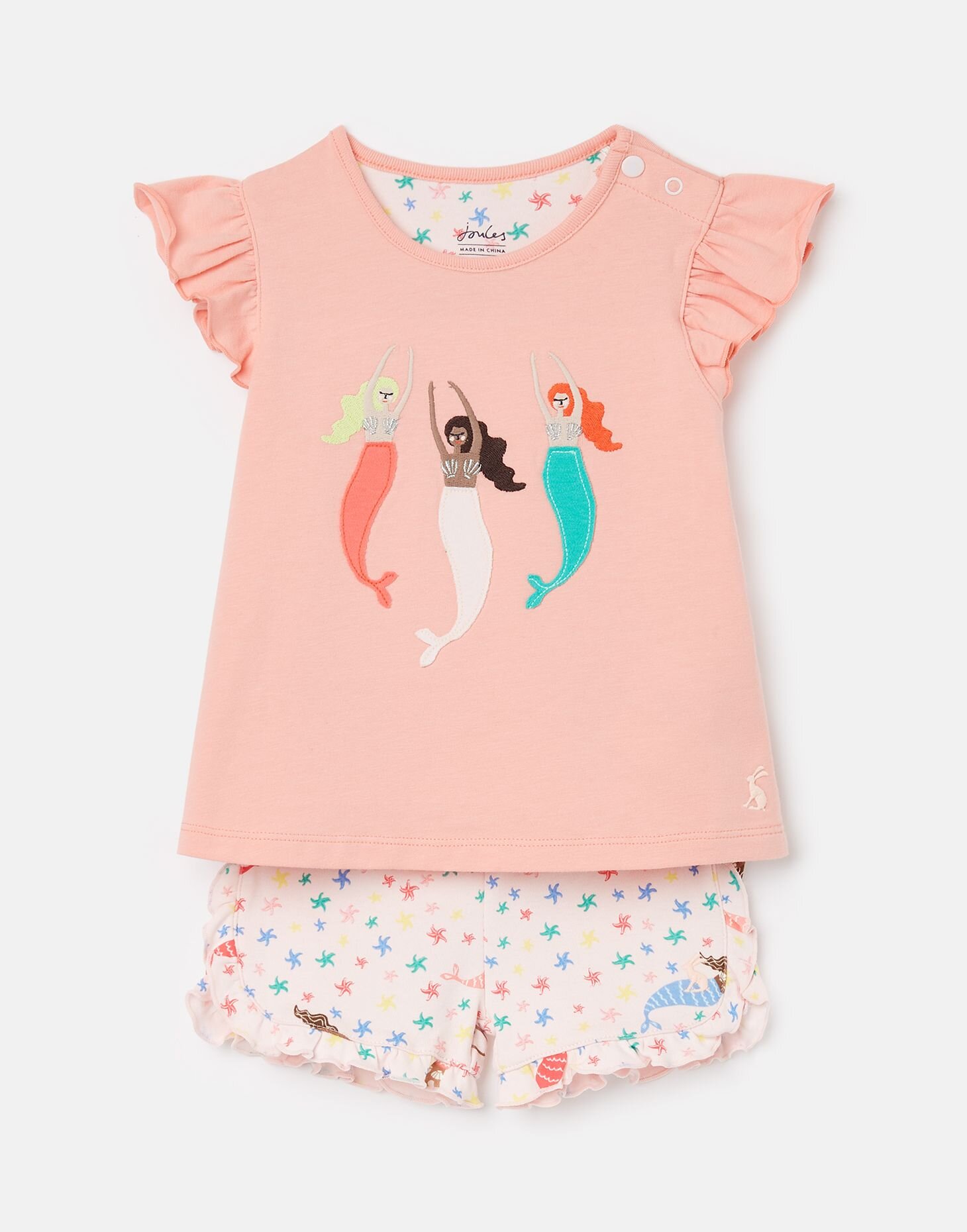 Girls Baby and Toddler (Essentials, Body suits, Shoes, sets)
Boys Baby and Toddler (Essentials, Babygrows, Shoes and Boots, and outfit sets)
It is not enough that a shop holds a wide product range, it is also important that the shop holds a large inventory of each product type. A large inventory allows you to choose from a wide selection, and you'll be more likely to find something that you like.
In this regard, Joules.com does not have much to be desired. Only a few of their product categories holds a sizeable items count; while the majority of their product types holds only a few items. For example, at the time of writing this review, the Women Tops had about 80 styles which is sizeable enough for selection purposes; but women blazer had only 5 styles, Cardigan had 2 styles, dresses had 29 styles, Trousers and Jeans had 15 styles, Men's Gilet held only 6 styles, Men's Dressing Gown held only 2 styles, and Men's Polo Shirts had only 4 styles. That said, while you can find exquisite contemporary clothing pieces in Joules.com; we'll like to see more options in many of their categories.
Another important consideration is quality. It won't matter to you that an online store holds a large inventory if it's already proven that their quality is down many notches. Thus, the ideal online store should not only have a wide product range and a large inventory of each product type, but should hold good quality merchandise. In this regard, Joules.com also ticks the box. Quality is subjective and means different things to different people, so the best gauge of quality will be to look at customers' reviews of the items purchased from Joues.com.
On many of the independent customers' reviews platforms online, the service of Joules.com is highly rated, and so is the quality of their products. For example, in Trust Pilot, Joules.com has an average rating of 9.1 out of 10, with over 81% of respondents rating it excellent and another 11% rating it great. Some of the comments you'll find in the reviews are: "the quality of Joules clothing is also extremely high", "the children's clothes stand up to the rough and tumble of everyday spills and falls", "Love Joules clothes and accessories", "quality clothing", "lovely items", "great product", "I love everything about Joules". That said; it is safe to say that Joules clothing ticks the boxes of quality clothing; good fabric and fine tailoring combine well to produce timeless pieces that wash well.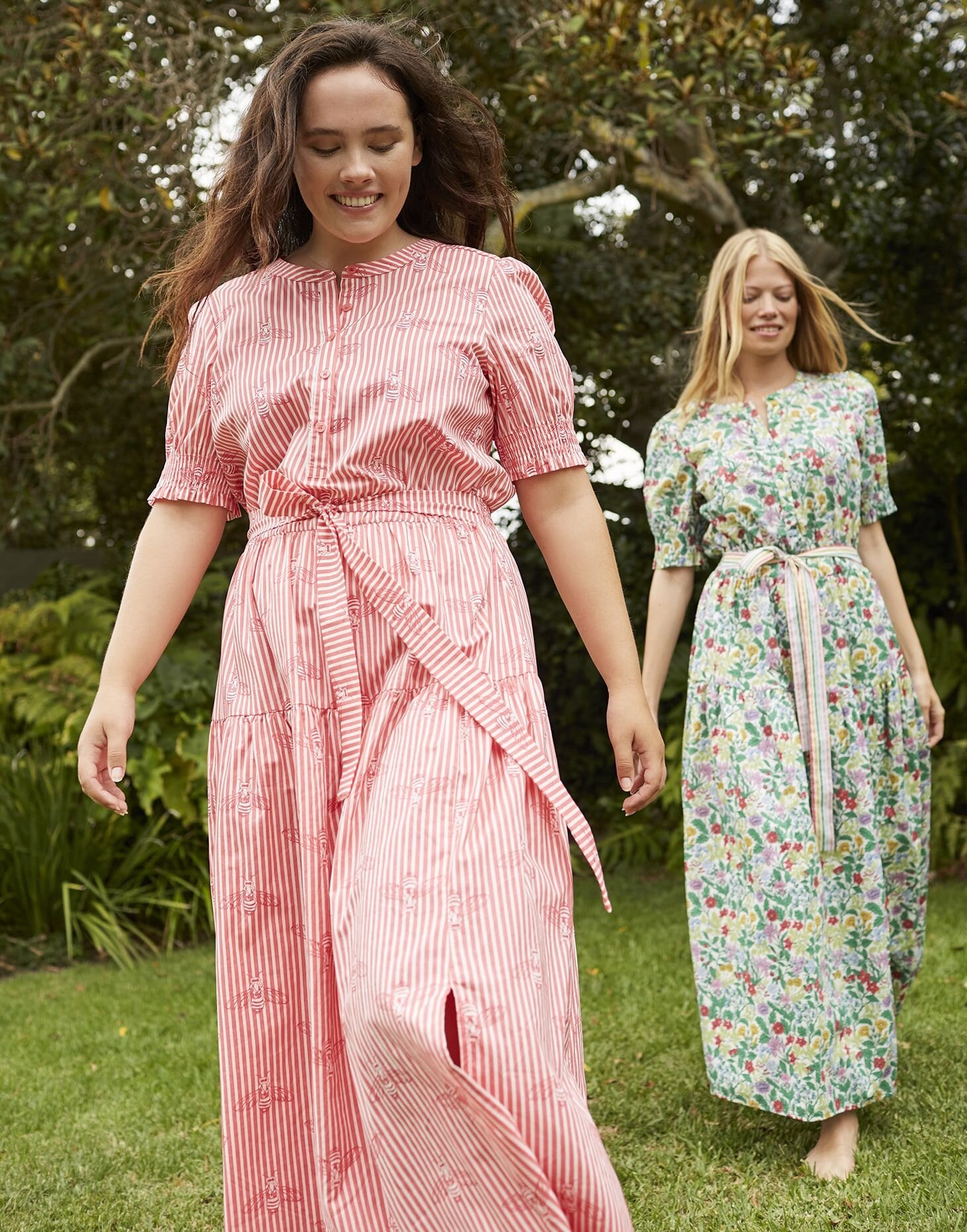 Prices, Promotions and Payment Method
Price
The prices of items in a store are important when considering making purchases from the store. You'll want a store with items that are reasonably priced. Thus, while the ideal online fashion store should have high-quality fashion products, it's also important that the prices of the items are in a range considered reasonable. For this reason, stores that feature low and affordable prices make the go-to stores.
In this regard, Joules.com does not really come out as a store that features low and affordable prices; but at the same time, they cannot be said to be among the expensive stores. For example, at the time of writing this review, you'll find: Women Blazers priced at £79.95 – £169, cardigan priced at £64.95, dresses priced at £19.95 – £69.95. You'll find a lot of Tops for £19.95 – £29.95, Trousers and Jeans at £17.95 – £59.95, and Men's Polo Shirts at £22.95 – £39.95. These prices are definitely not the lowest you'll find in the market, but they will not put a deep hole in your wallet/ purse either.
That said; if shopping cheap is the primary concern, you'll find other online stores with similar items that are priced lower. But if getting quality contemporary clothing at okay-prices is the concern, then Joules.com is as good as any other.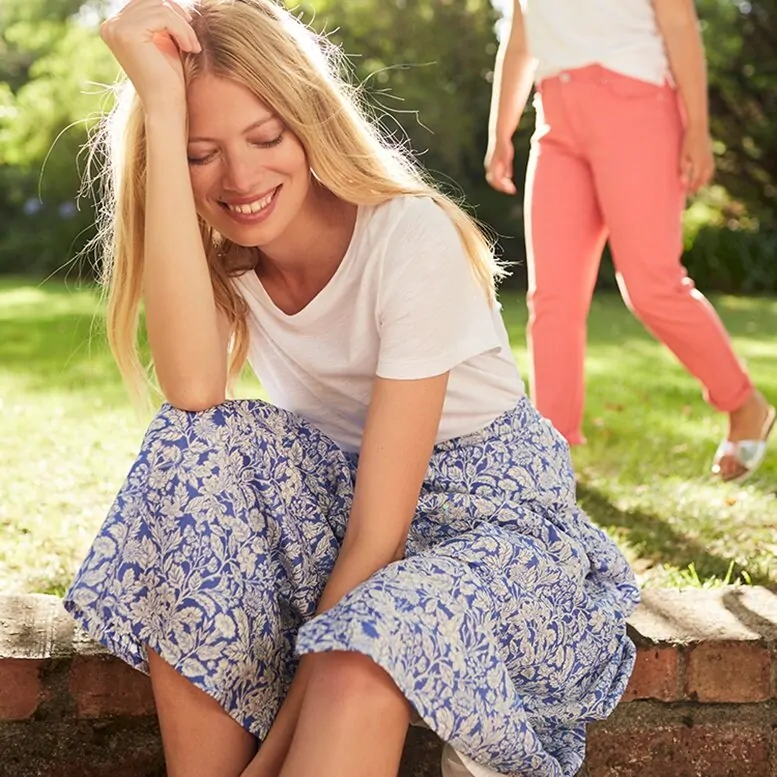 Promotions
Customers always look out for promos; and when they are offered promos by stores, they consider the sizes of the promos. The promotional offers are opportunities for customers to get items for free or for less than their full prices; and the bigger (or more frequent) the promotional package, the better for the customer. Thus, the ideal online fashion shop should run regular promotions.
In this regards, Joules ticks the box. They run a lot of promos. However, like all promos, Joules' promos are only applicable to specified items and are only for a specified period of time. Some of the promos that Joules have offered lately include: Get 3 for 2 on a mix of pants, socks and toiletries; and 20% off autumn favourites. At the time of writing this review, there was a clearance offer that gives 50% off most items in the men, women, kids, and babies categories.
That said; if you want some exciting promos that significantly knock down the prices of listed items, Joules.com might be worth looking at.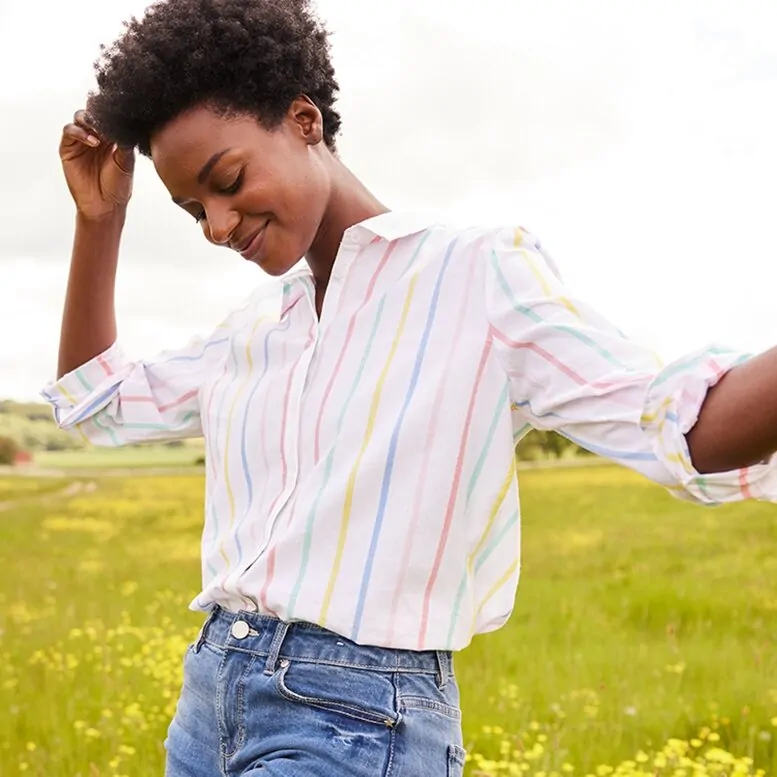 Payment Method
You want to be able to make payment for your order conveniently, so the ideal online fashion shop should support a range of payment methods so that finding one to use will not be a problem no matter where you'll be shopping from.
In this regard, Joules.com accepts payment from PayPal as well as a range of credit and debit cards. Specifically, the cards that you can use in Joules.com are Visa, Master Card, American Express, and Maestro cards.
Since cards and PayPal are generic/ global options that are available in almost every global location, you should not have issues with paying for your orders in Joules.com. However, it remains that they support only limited banking options. For example, you'll notice that they do not support web wallets, bank transfer options or even cryptocurrencies. However, this is not something that is peculiar to Joules.com; online fashion retailers tend to support only limited payment options.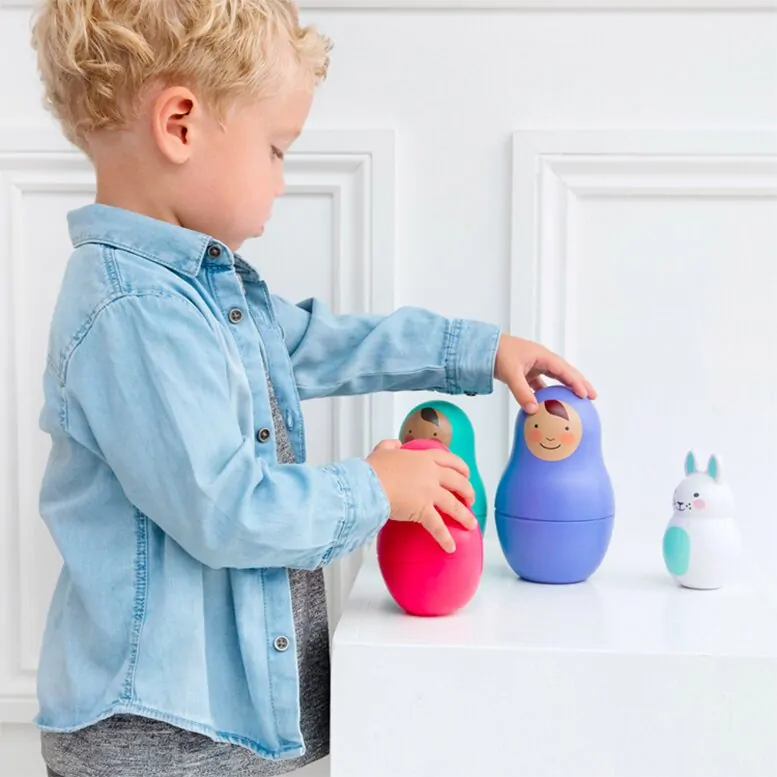 Shipping
It's fine that there should be a lot of gorgeous items to choose from; it's also nice to have an easy process for selecting the items into your shopping cart and paying for orders, but all of that will be useless if the items do not get to you. Thus, shipping is an important element of online shopping. The three shipping considerations are shipping destinations, shipping cost, and shipping/ delivery times.
Shipping Destination
The first shipping consideration should be shipping destination. You'll want to know if the online shop ships to where you'll want to take delivery of your package. If the store does not serve that place, then you'll have to look at another store or be ready to receive delivery of your package in any of the other locations that the particular store serves. Therefore, the ideal online shop should support many locations across the world so that where you are will most likely be covered.
In this regards, Joules comes out strong. They ship to over 210 countries. These countries are as follows: Afghanistan, Albania, Algeria, American Samoa, Andorra, Angola, Anguilla, Antigua and Barbuda, Argentina, Armenia, Aruba, Australia, Austria, Azerbaijan, Bahamas, Bahrain, Bangledesh, Barbados, Belarus, Belgium, Belize, Benin, Bermuda, Bhutan, Bolivia, Bonare (Sint Eustatius and Saba), Bosnia and Herzrgovina, Botswana, Brazil, Brunei Darussalam, Bulgaria, Burkina Faso, Burundi, Cambodia, Cameroon, Canada, Cape Verde, Cayman Islands, Central African Republic, Chad, Chile, China, Christmas Island, Cocos (Keeling) Islands, Colombia, Comoros Islands, Congo (Democratic Republic of), Congo (Republic of the), Cook Islands, Costa Rica, Croatia, Curacao, Cote D'Ivoire, Cyprus, Czech Republic, Denmark, Djibouti, Dominica, Dominican Republic, Ecuador, Egypt, El Salvador, Equatorial Guinea, Eritrea, Estonia, Ethiopia, Falkland Islands (Malvinas), Faroe Islands, Fiji, Finland, France, French Guiana, French Polynesia, Gabion, Gambia, Georgia, Germany, Ghana, Gibraltar, Greece, Greenland, Grenada, Guadeloupe, Guam, Guatemala, Guernsey, Guinea, Guinea-Bissau, Guyana, Haiti, Holy See (Vatican City State), Honduras, Hong Kong, Hungary, Iceland, India, Indonesia, Iraq, Ireland, Isle of Man, Israel, Italy, Jamaica, Japan, Jersey, Jordan, Kazakhstan, Kenya, Kiribati, Kuwait, Kyrgyzstan, Lao People's Democratic Republic. Latvia, Lebanon, Lesotho, Liberia, Libya, Liechtenstein, Lithuania, Luxembourg, Macao, Macedonia, Madagascar, Malawi, Malaysia, Maldives, Mali, Malta, Marshall Islands, Martinique, Mauritania, Mauritius, Mayotte, Mexico, Micronesia (Federated States of), Moldova (Republic of), Monaco, Mongolia, Montenegro, Montserrat, Morocco, Mozambique, Namibia, Nauru, Nepal, Netherlands, New Caledonia, New Zealand, Nicaragua, Niger, Nigeria, Nieu, Norway, Oman, Pakistan, Palau, Panama, Papua New Guinea, Paraguay, Peru, Philippines, Poland, Portugal, Puerto Rico, Qatar, Reunion, Romania, Russian Federation, Rwanda, Saint Barthelemy, Saint Kitts and Nevis, Saint Lucia, Saint Pierre and Miquelon, Saint Vincent and The Grenadines, Samoa, Sao Tome and Principe, Saudi Arabia, Senegal, Serbia, Seychelles, Sierra Leone, Singapore, Sint Maarten, Slovakia, Slovenia, Solomon Islands, Somalia, South Africa, Spain, Sri Lanka, Suriname, Swaziland, Sweden, Switzerland, Taiwan, Tajikistan, Tanzania, Thailand, Timor-Leste, Togo, Tonga, Trinidad and Tobago, Tunisia, Turkey, Turks and Caicos Islands, Tuvalu, UAE, Uganda, Ukraine, Uruguay, Uzbekistan, Vanuatu, Vietnam, Virgin Islands, Wallis and Futana, Zambia, and Zimbabwe.
If you've checked reviews of online fashion stores, you'll find that this is one of the widest coverage. Many of the highly regarded stores cover just over 100 countries. Thus, no matter where you are on the planet, you're more likely to be able to get your package when you shop in Joules.com.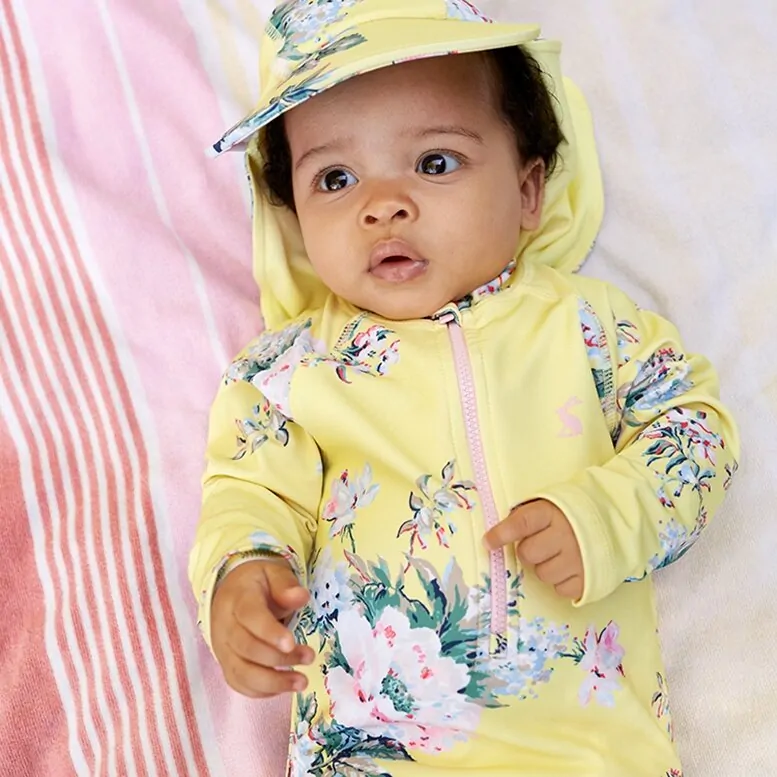 Shipping Cost and Times
After determining that the store ships to your location, you'll want to know how much and how long it will take for the package to be delivered to you. High shipping costs are undesirable because they increase the total expenditure for the items. Thus, the ideal store will have shipping costs that are as low as possible. In the same vein, long delivery times are undesirable; thus, the ideal store will deliver packages as fast as possible.
Being a UK based company, Joules.com has more delivery options for domestic (UK) orders than it has for international orders. The particular option chosen determines the actual delivery cost as well as delivery times for the order. The available options for UK orders are Click and Collect, CollectPlus, Standard delivery, and Saturday delivery.
The Click and Collect option allows you to purchase an item online and have it delivered to a Joules store where you'll visit to collect the package. It takes 2 – 4 working days, and is free for all orders. The CollectPlus also ships the package to a CollectPlus store where you'll visit to collect it; it takes 5 working days and is also free for all orders. Standard delivery ships the package to your home any day from Monday to Friday; it takes 5 working days and cost £3.95. However, Standard shipping is free for all orders over £49. The Saturday Delivery ships the package to your home on a Saturday selected by you; and it cost £6.95.
When shipping to European addresses; it takes 5 – 7 business days and cost £9; the only exception is shipping to Turkey which takes 5 – 7 days but cost £16. When shipping to every other location (Africa, Asia, the Americas, and the Islands) it takes 8 – 14 business days and cost £16; the only exception is shipping to Colombia which takes 8 – 14 business days but cost £20.
The shipping cost and times outlined above shows that Joules.com does offer the lowest possible shipping cost, which is free shipping. Their home delivery free shipping offer is also good in that the amount that qualifies an order for free shipping is low – just £49+. Unlike in some stores where the amount that qualifies orders for free shipping is raised to three figures, in Joules.com, you'll not have to spend too much before you can get free shipping. However, the free shipping offer of Joules.com is not the best we'll like to see because it only applies to UK orders. We'll like to see free shipping applying to worldwide orders.
Another glaring miss from the domestic delivery options is the Next Day Delivery. At the time of writing this review, Next Day Delivery was not listed among the domestic (UK) delivery options offered by Joules.com. However, it was an option that Joules has tried before; but it came with more complaints than success stories. The very few negative reviews of Joules that you'll find in the internet stem from customers who paid for Next Day Delivery but did not get their package as expected. Therefore, it's understandable that Joules no longer supports the Next Day Delivery. However, there are customers who'll want to get their package in a whim. If you're one of those, or you find yourself in a situation where you'll need your package the very next day, Joules.com may not be the store you should be looking at. There are online stores that do fulfil Next Day Delivery orders, and there are some that even fulfil same Day delivery orders.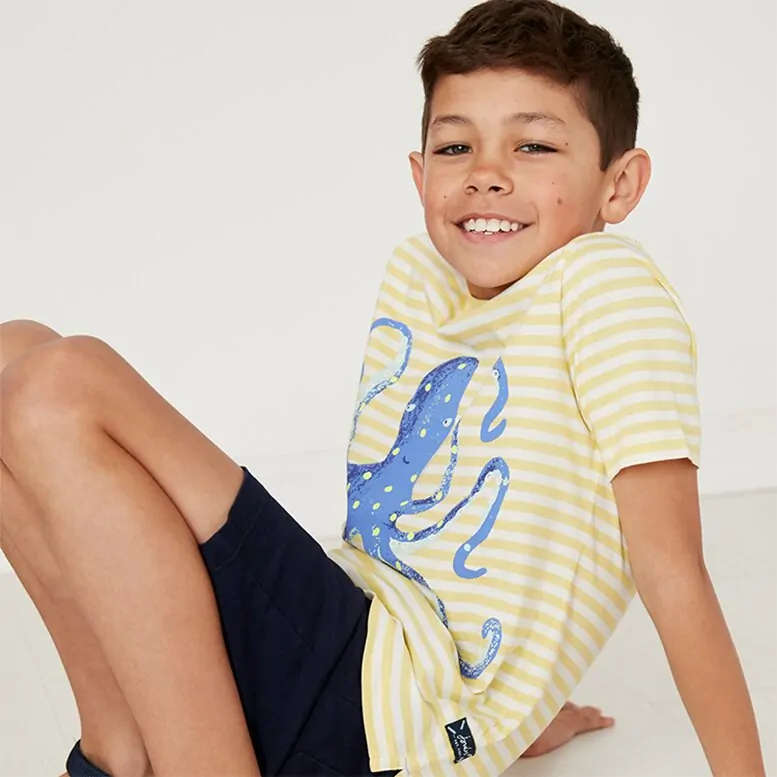 Returns Policy
There are many reasons for wanting to return an item to a store after it is delivered to you. While some of the reasons may be due to the customer, such as ordering the wrong size, having a change of mind about the item, etc; others may be due to the seller, such as delivering a wrong product, or the item getting damaged in transit. Whatever the case, you won't want to be stuck with an item you'll rather not have; thus, the ideal online store is one that will allow customers return items that they are not satisfied with and be refunded.
Almost all online fashion retailers allow returns for refunds/ exchange, and Joules.com is no different. The returns policy of Joules.com makes for good reading. First, the returns window is 28 days, which means that you have 28 days from the day you receive delivery of the item to return it back to Joules. However, if the item is a sales item, the returns window is 14 days. A return window of 28 days is good enough as it allows enough time to get the item back to Joules.
From a review of many online stores, we find that the industry average returns window is 30 days; thus, the window of Joules is just two days shy of the industry average. The icing on the cake is that Joules allow returns of sales items. Though the window is only 14 days, it is a better offer than you'll get in most other stores. You'll hardly see online fashion retailers that allow returns of sales items. Such stores put one in a dilemma where one will have to go for the full-price items (which are mostly expensively priced) to have any chance of making returns if need be.
That said; one of the good things about Joules.com is that sales items are not final sales. However, there are some items that are finals sales (that is, cannot be returned); and understandably so. These include: swimwear, underwear, earrings, and toiletries. These items are "final sales" items if their hygienic seals are broken; understandably that position is due to health and hygiene reasons.
However, for your items to be accepted and a refund issued, the items need to be in their original new conditions. That is, they should be unworn, free from stains or scents, and unwashed; they should also be undamaged and unaltered; and they should have all tags intact.
You can return items in-store by taking it to a Joules store; alternatively, you may return it via post. To return via post, all you need do is package the item appropriately, include the purchase receipts and a covering letter, attach the returns label, and drop it off at a Joules store or at a Post Office. If you ask me, I don't like the part of including a cover letter. I think an order number should suffice; and from the order number, the company should be able to take whatever detail they want about you and your order.
Another good thing about Joules is that they offer free returns. For domestic UK returns, the returns labels are free; and nothing will be deducted from your refund. However, they say that during sales period, returns may not be free.
The one small thing we didn't like about the Joules' return policy is that they do not state how long it will take to process a refund. Most of the other fashion retailers give a time frame that they try to stay true to. However, Joules.com does not make that commitment. This means that no particular timeframe can be quoted within which you'll expect to get your refund if you opt to return any item to the store. It should also be said that in the customers' reviews online, there were some complaints (though few) of customers having to wait for too long to get a refund after returning items to Joules.
Customer Support
Before using an online store, you should also make sure that the store has channels for contacting them, and that the channels are effective. This is because it is possible that you'll have questions about the store and/ or their offerings, or you'll have some issues with your order; and when the questions or issues crop up, you'll not want to be left hanging. In this regard, the ideal online store should also provide various channels for effectively addressing the complaints and queries of customers.
In terms of customer support service, Joules.com supports regular channels. The first step in getting help is an FAQ page on their website. The FAQ is well arranged with sections as Delivery and collection, Returns and Refunds, Shopping with Joules, Prices and Payment etc. This will help your navigation, as you look to get answers to some of the questions you have.
Sometimes, there is a need to directly contact a support rep of the company. Joules.com allows such contact via email and telephone. To send them a mail, you'll have to go to their website and use the contact form. Alternatively, you can send them a mail directly from your regular email address using [email protected]. Whatever case, their response will usually come to you in your inbox in 24 hours.
This is rather fast response time if you consider that some retailers can have you waiting for feedback for more than 48 hours. However, if you'll rather get an instant response, you can use the telephone support service. The telephone number to call is 0345 250 7160. However, the telephone service is not available round the clock. You can reach an agent: between 8am – 8pm on Mondays – Fridays, and between 9am – 5pm on Saturdays and Sundays. It's a good thing that telephone service is available at all; but since Joules.com is serving a global market where a region's downtime is another region's uptime, we'll like to see the service go 24/ 7.
It should also be said that Joules.com visit independent customers' review platforms to seek out customers who may have not been satisfied with what they got in the store. They responded to almost every review in many of such platforms; in every case trying to solve whatever issue was unsolved and to leave the customer satisfied and happy. This commitment to customer satisfaction even beyond their own platform is commendable.
Summary
Online fashion stores cannot be more legit than Joules.com. The company is incorporated, listed in a stock exchange, has been operating for over 4 decades, and has been selling merchandise online for over 15 years. With over 100 stores in the UK, they ship to over 210 countries worldwide. They do fulfil orders; and as a result, they have one of the highest ratings you'll find for an online fashion retailer in independent customer reviews platforms.
In terms of the product; they provide quality country-inspired clothing and some contemporary styles for men, women, kids and babies. They have a good product range, and you'll find most clothing type you need. However, they can add a lot more inventory in some of the clothing sections. Prices are also not over the top, but they can be dropped lower.
In terms of service; Joules is applauded. Free shipping is offered; though efforts should be made for the offer to reach some more regions. Also, in an industry where most stores are plagued by late delivery, Joules does admirably well to deliver within expected times. However, the Next Day delivery is seriously missing in their delivery options. Returns are also easy; they offer free returns and even allow returns of sales items. Lastly, when you do need to contact customer support, you won't be left frustrated. They have different channels to contact an agent, and their responses are prompt and helpful.
I liked
A one-stop shop for everyone; as they hold men's wear, women's wear, kids' wear, and babies wear
Covers many regions/ countries
Offers quality products at okay-prices
Fast delivery of package
Offers free shipping (albeit for UK orders)
Allows returns of Sales items (within 14 days of delivery date)
Offers free returns
I didn't like
Few styles in many of the clothing sections
No Next Day delivery option
Free shipping is not available worldwide
No given time frame for returns/ refund processing
Telephone support not available 24/7
Do you have any experience with Joules? If yes, you may use the review section below to give us your brief Joules review.
Image credit:- joules.com