Kinsta Hosting Introduction
The company was launched in 2013 by Mark Gevalda. The main aim of the company is to provide amazing features with great performance.
To host the sites, Google Cloud platform is used by Kintsa. This benefits in offering deployment of computing resources, ultimate speed, great performance as well as reliability. Moreover, Kinsta takes care of your website by keeping it live no matter even if the server goes down.
How to start with Kinsta?
Once you signup at Kinsta, it will easily take you to the two steps given below:
If you are running your site on different web-hosting platform, you can migrate your site to Kinsta. Just click on the option 'Request a Migration' to get started.
If you are about to start a new website, then you can simply signup and take a well-suited web-hosting plan of Kinsta. You just need to visit the User Panel-Sites-Add Site to get started creating a brand new website.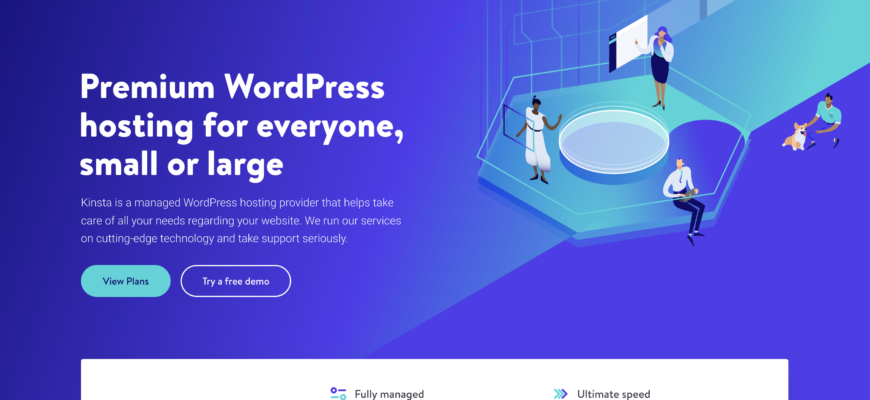 Having powerful hosting is the greatest feature of a website which one should not neglect. However, most people do not give much attention to it. But there is a thing to remember that having a beautiful and eye-catchy website with great features will be of no use without hosting. After all, hosting is the foundation of any website. If it is not reliable then there are bleak chances of you to grow. A web hosting platform makes it possible to make your site accessible by every netizen on the web. It is primarily the space that web hosting platform offers you on a web to store your website data and files. Along with that, there are many more benefits offered by modern web-hosting platforms, including excellent site performance, round the clock technical support, incredible uptime, powerful website security, and many more. However, it's important to pick the best web-hosting platform. If you are still confused about which WordPress hosting to go for then Kinsta hosting the ultimate solution. It is the leading WordPress hosting company. Knowing the fact that WordPress is the most-sought after website builder and CRM, Kinsta offers incredible WordPress hosting services.
Pricing plans of Kinsta
The Kinsta hosting pricing is affordable and worth the investment. Here are some of its pricing plans:
Starter plan – it is of $30/month and includes features like one WordPress install, 50 free CDN, 24/7 support, etc.
Pro plan – it is for $60/month with everything included in the starter plan and more features.
Business plan – this plan is divided into 4 types ranging from $100-$400 each month with all features of the pro plan and more features.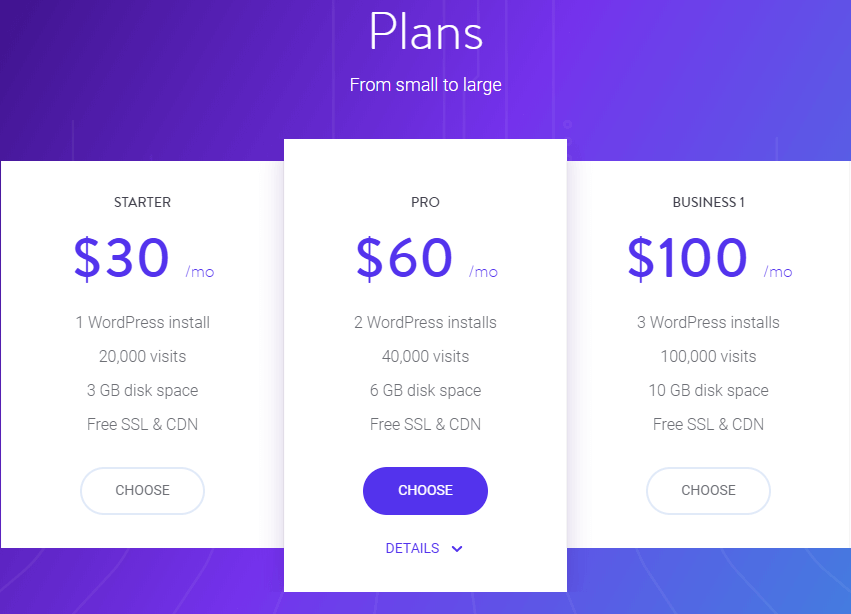 The ultimate performance of Kinsta
A website works entirely on three main features that are performance, reliability, and price. Talking particular about Kinsta's performance, here is everything mentioned below:
Uptime
The uptime performance of your site is checked after two minutes by Kinsta. It means that it is checked approximately 720 times in a day. Isn't it mind-boggling? Therefore, your website's performance never gets down and even if such a situation arises, it is resolved within seconds.
Plus, it scans for malware in case of any hacking. They even guarantee 99.9% uptime. Thus, Kinsta offers great uptime as compared to any other host.
Simple to use
The normal Cpanel is slightly difficult to use by the users. However, Kinsta has made some changes to its dashboard which is why it is extremely simple to use. The dashboard makes it easy to view complete details of your website like billing invoice, content, bandwidth usage, etc. It is highly responsive to use it even on a phone.
LXD container technology
Kinsta uses LXD container technology which will allow websites as well as accounts to be isolated and at the same time has scalability. This is the best way to have high-end security of your website in comparison to hosts with shared VPS and servers.
Speed
Speed is essential for any website to work smoothly. But due to images as well as videos on a website, page loading takes a lot of time which reduces the conversions. Kinsta is well aware of this which is why it allows your website to run more than 90% despite the heaviness of your website.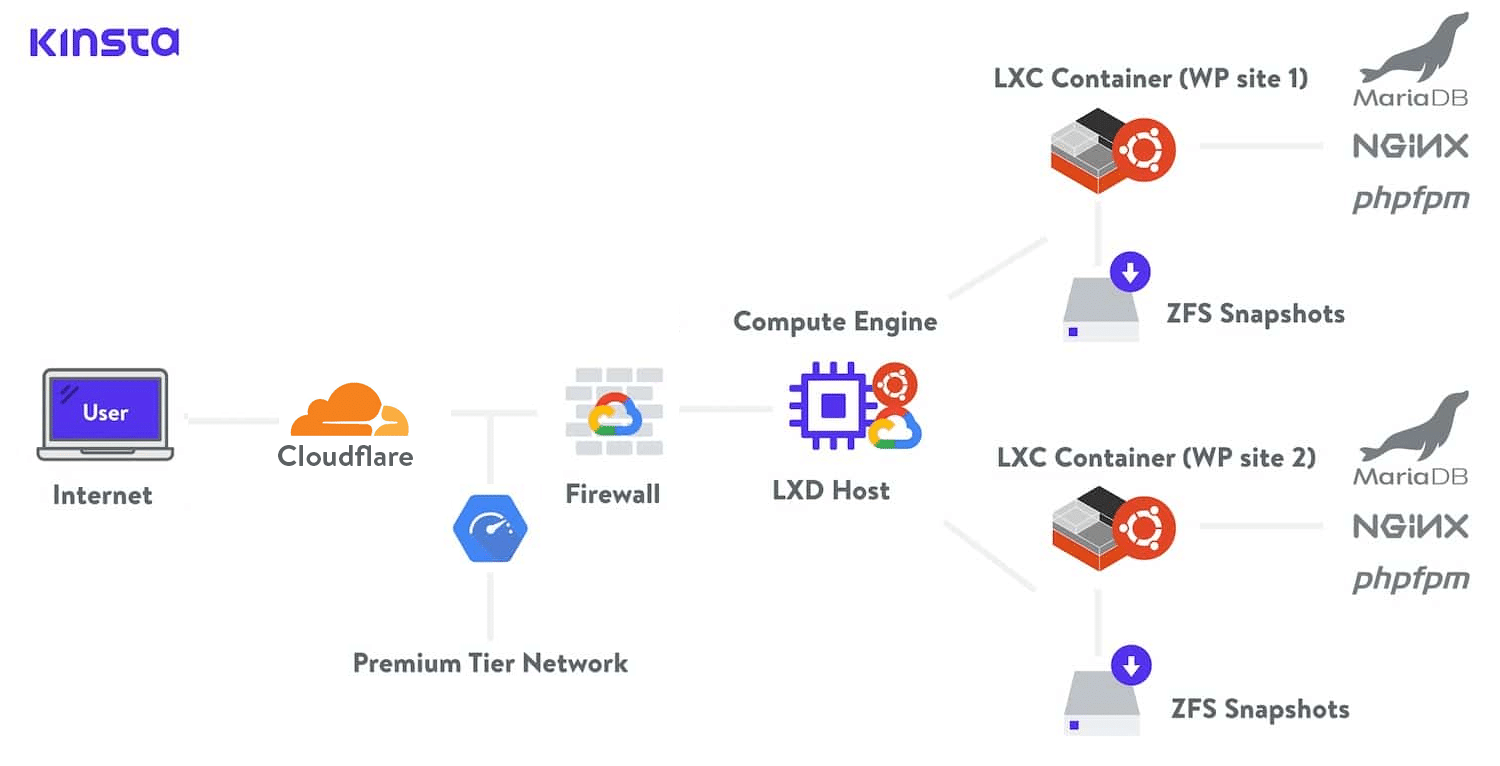 It offers a staging platform unlike other web-hosting platforms
Kinsta offers an incredible staging platform to allow you to make amendments to your website on entirely a new server without performing any changes to your website. The major benefit of the staging platform is that you can witness every change that will impact your website on implementing it. Thus, you can see the changes without taking any risk of changing your main website content/features.
It offers CDN integration
You get potential size of free CDN while registering yourself on Kinsta. If it seems insufficient for your website, then you can opt for KeyCDN with more bandwidth.
Apart from these points there is a lot more included in the performance feature of Kinsta.
If also offers a good choice of data center
To give incredible speeds and performance, it gives you a choice to pick from it's 15 data centers in the mode of regional deployment in Google Cloud.
Costless Migration
It doesn't charge you for migration. If you want to move to Kinsta from any previous web hosting platform then you can do that easily without paying any amount. However, the platform offers only 1 free migration across all plans.
Customer support
Kinsta leaves no stone unturned to offer round the clock customer support through it's various channels. It offers live chat feature, email ticketing feature, and a team of WordPress experts to give you instant solutions to your problems. You can also checkout it's knowledge base at the official site.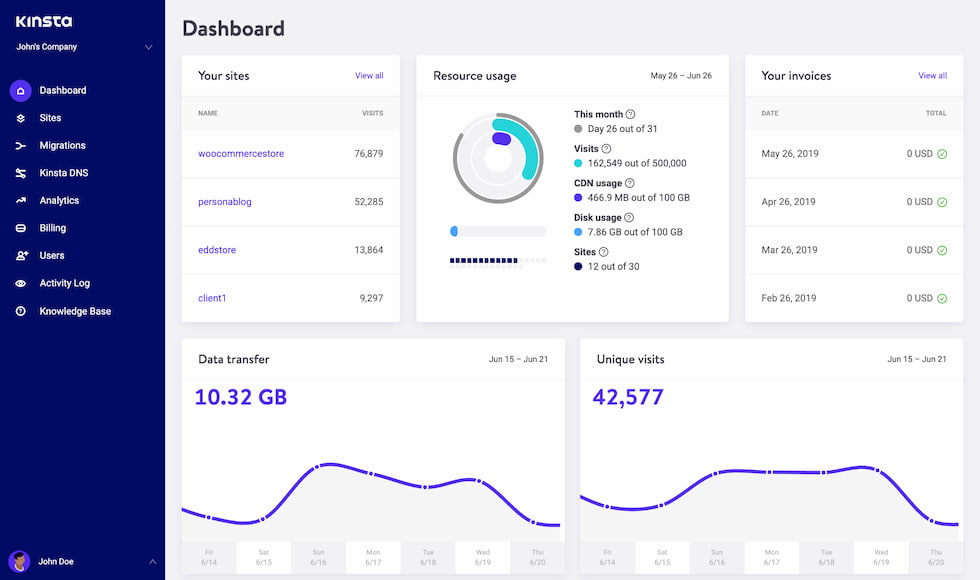 Conclusion
This Kinsta hosting review clearly states that Kinsta is definitely the best-managed WordPress hosting. It is ideal for heaving traffic websites with complete security and reliability. Whether you are an amateur or a professional, Kinsta hosting can be one-stop for your success.