Are Lululemon Yoga Mats Worth It?
Even though Lululemon yoga mats are quite pricey, it's safe to say that they are certainly worth buying. Guys at Lululemon make sturdy, reliable yoga mats that should easily withstand regular use and will serve you for years to come.
Additionally, the company offers a pretty impressive variety of items that include travel yoga mats, reversible models, different thickness options, and a wide range of colors.
Needless to say, the combination of high quality and an impressive selection makes Lululemon mats worth every penny.
Is a 3 mm or 5 mm Yoga Mat Better? What's the Difference?
The 3 mm yoga mat is better if you are looking for a universal accessory that would suit different types of workouts. The 5 mm yoga mat is better if you require additional support and extra cushioning for the joints (wrists, hips, knees, ankles).
The main difference between the 3 mm and 5 mm yoga mats lies in the levels of support each can provide. A thicker 5 mm mat creates a more cushioned surface that would be gentler on one's joints. Therefore, people who have sharp pressure points would benefit from a 5 mm yoga mat more.
Arise Yoga Mat vs. Reversible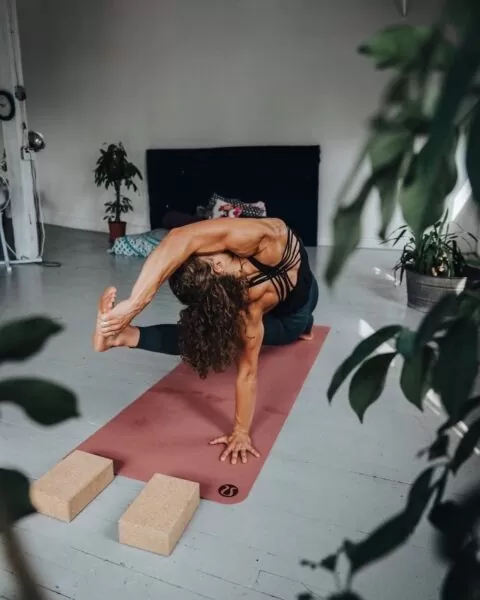 The Arise yoga mat is 5 mm thick. Lululemon Reversible mats are also available in this thickness, so there isn't much difference between the two models in terms of support and cushioning.
What makes the Arise stand out from the crowd is its eye-catching design. While most Lululemon Reversible mats feature minimalist designs and come in relatively neutral color pallets, the Arise mat can be a real statement style-wise.
Additionally, the Arise mats by Lululemon are made with added FSC rubber. It's a natural, sustainably sourced material that holds the Forest Stewardship Council's seal of approval and could be an excellent option for environmentally conscious shoppers.
The Best Lululemon Yoga Mats
The most popular (and highly reviewed) models on the Lululemon website include:
The Reversible Mat (3mm)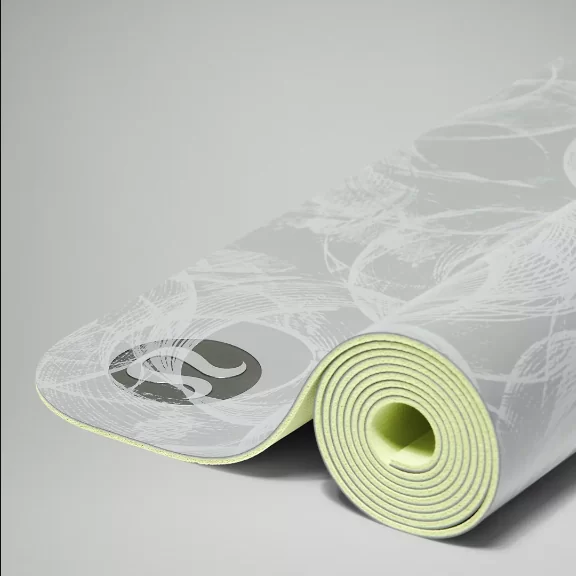 The Reversible 3 mm mat by Lululemon costs $68 and comes in 8 color options. Its construction includes a polyurethane layer (to absorb moisture), a natural rubber base with a textured surface (for low-sweat workouts), and an antimicrobial additive (to prevent mildew and mold growth).
The Reversible 3 mm mat offers optimal levels of support and cushioning and is suited for different types of exercise and yoga practice. Its two sides have different textures and properties, so users are free to switch between the two according to the occasion and their needs. This allows for improved versatility in use.
The Reversible Mat (5mm)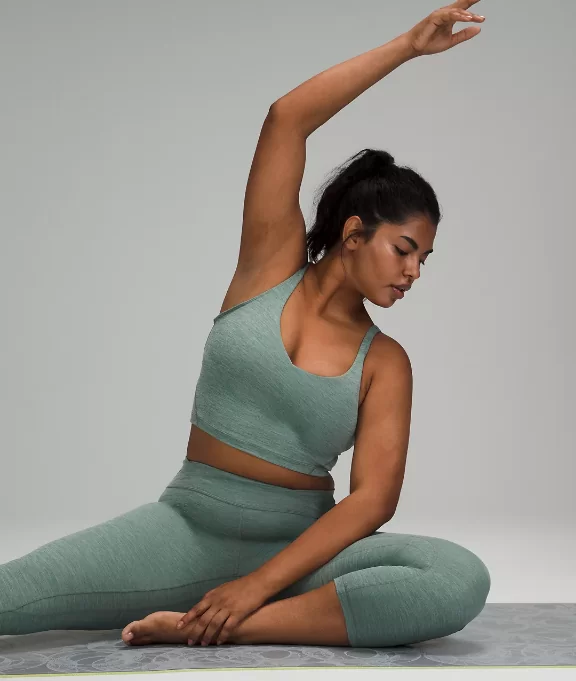 Featuring the same construction as its 3 mm "brother", the 5 mm reversible mat by Lululemon can provide extra support and additional cushioning. It's a great option for challenging yoga poses and users who have sensitive joints. Because this model is thicker, the Reversible 5 mm mat would be gentler on one's joints and protruding body parts during practice.
This model weighs a little over 7 pounds, so it's not the most portable option among the Lululemon mats. However, if you plan to use it at home or have a car, this shouldn't be a big issue.
The Reversible 5 mm mat costs $78-88 and is available in 7 colors.
The Arise Mat 5mm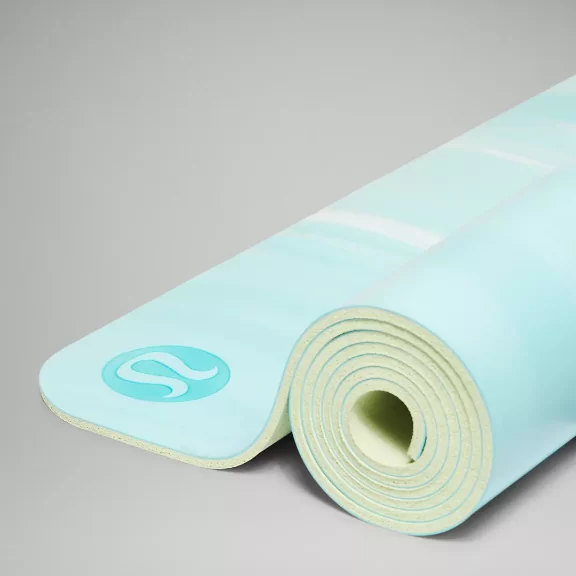 What makes the Arise mat stand out from the rest of the Lululemon models is the fact that it's made by adding the FSC-certified natural rubber. This material is sourced sustainably and certified to support the protection of forest ecosystems. This is a 5 mm mat, which means the Arise can provide additional padding. It can be used for various types of yoga and exercise.
The Arise mat is available in 3 color options and costs $88.
Many shoppers agree that the grip on this mat is excellent and allows for reliability in use. Customers also note that the Arise mat holds up very well with time and regular practice.
The Carry Onwards Travel Mat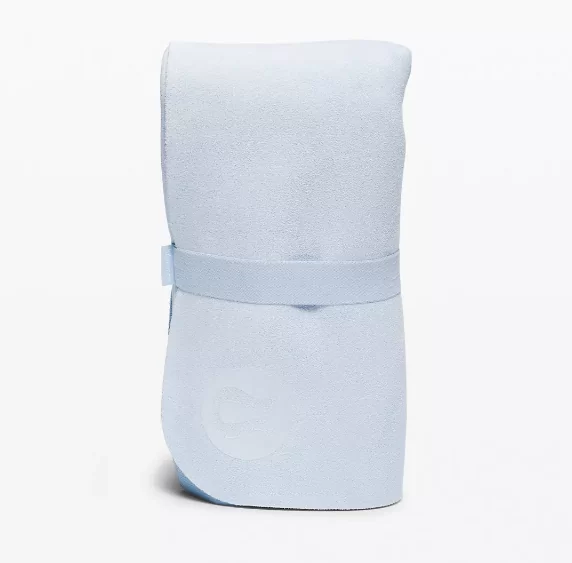 The Lululemon Travel mat costs $88 and comes in two colors. It is 2 mm thick and weighs less than 3 pounds, which makes the Carry Onwards mat an excellent solution in terms of portability. Because this model is quite thin, it works the best on carpeted surfaces (for the extra cushioning). The top layer has a textured surface for improved grip. Keep in mind that the Carry Onwards mat is not reversible.
We also recommend to read our complete review about Lululemon.
Frequently Asked Questions
Are Lululemon yoga mats reversible?
Yes, there are 3 reversible Lululemon yoga mat models: 1.5 mm, 3 mm, and 5 mm.
Are Lululemon yoga mats toxic?
No. Lululemon mats are made with safe materials that do not contain harmful toxic components.
What is the difference between a yoga mat and a yoga towel?
Lululemon women's yoga mats are designed to provide cushioning support for one's body during exercise (especially for the knees, wrists, hips, and ankles). Yoga towels are used to get rid of the excess moisture during intense workouts and yoga practice.
If you decide to exercise on a yoga towel, you will not be likely to receive enough cushioning or traction to practice comfortably. Yoga towels are meant to be used to wipe off sweat.