Trusting clothing websites can be hard, especially when the products offered are almost too good to be true. Nevertheless, Lulus claims to be the site you can trust for all your fashion needs.
Lulus clothing claims to offer customers a safe place to shop for business events, everyday wear, shoes, and even wedding dresses, but do they deliver on their promises? Check out our Lulus clothing review below to see if it's worth the price!
What is Lulus?
Lulus began in 1994, with a small brick-and-mortar store. They then became completely online in 2008 to grow their ambassador program and accumulate more brands.
Now, Lulus offers a large assortment of brands, styles, accessories, and women empowerment programs. However, they are especially well-known for their trendy and stylish dresses.
Lulus Clothing Review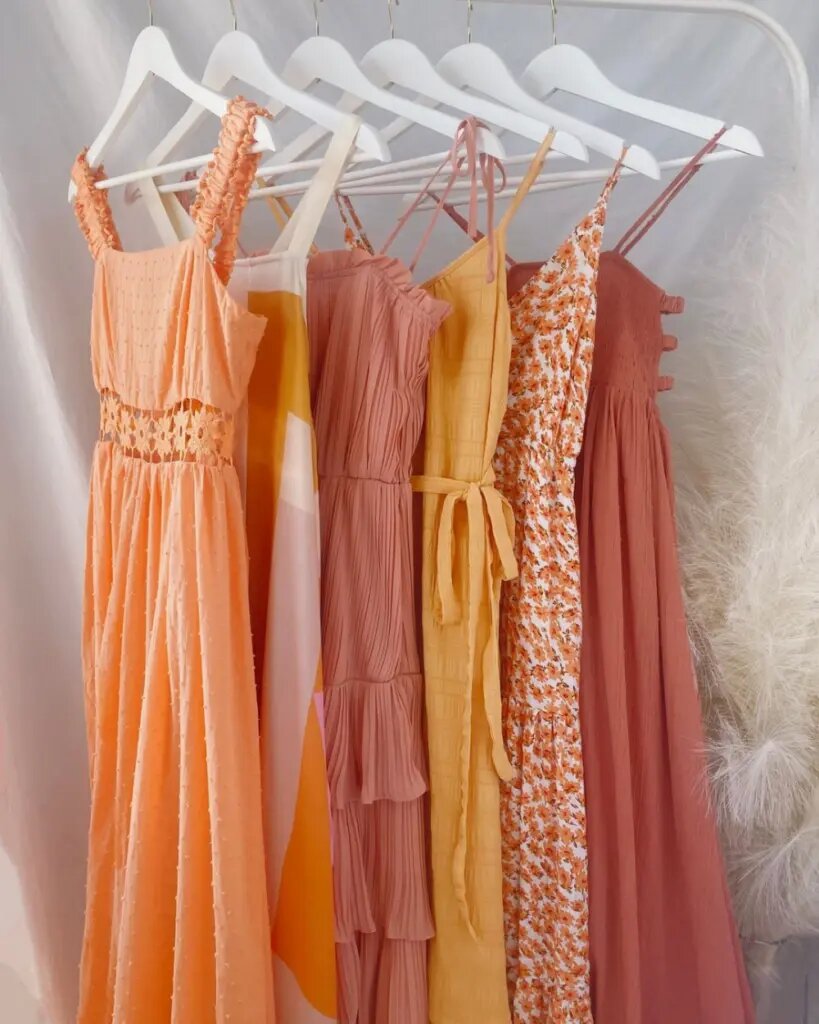 Overall: ★★★★ 4 stars
The majority of customers adore their Lulus products and quickly become loyal customers. However, some complained of cheap products and shipping fees they hadn't realized.
Price: ★★★★★ 5 stars
Lulus prices range from $5 to $350 depending on the style and product. Many customers loved the lower prices for the quality products offered.
Shipping: ★★★ 3 stars
All U.S. orders over $50 qualify for free shipping. International customers became quite frustrated with the international fees they had to pay for their products, which got as high as $20. Many wished the fees were more clear when shopping.
Quality: ★★★★★ 5 stars
Some customers claim to have received cheap fabrics, but most customers rave about the high-quality products. I, myself, bought a dress and a sweater from Lulus and they both were high-quality, comfortable fabrics.
Customer Service: ★★★★ 4 stars
Their customer service is available through call, text, online chats, email, and snail mail. Most customers had easy customer service communications, with only a handful of complaints.
I'm The One Blue and White Striped Shirt Dress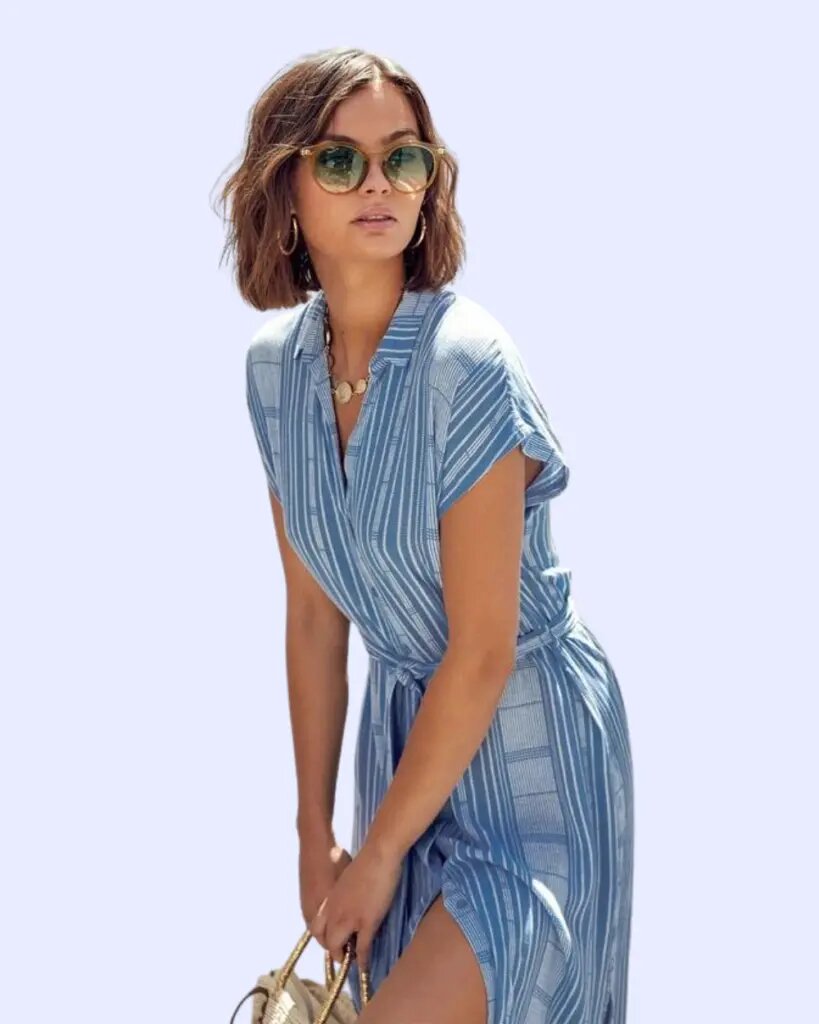 Quality: This is a high-quality dress made of 100% woven rayon. It also has button detailing and a waist sash to accessorize the look.  You'll want to wear this dress during any summer outing!
Fit: This dress fits true to size and is mid-calf length. You can easily accentuate your waist using the waist sash. There are also slits up the sides for a modest peek of skin.
Sizes: XS – XL
Reinette Dark Green Mini Dress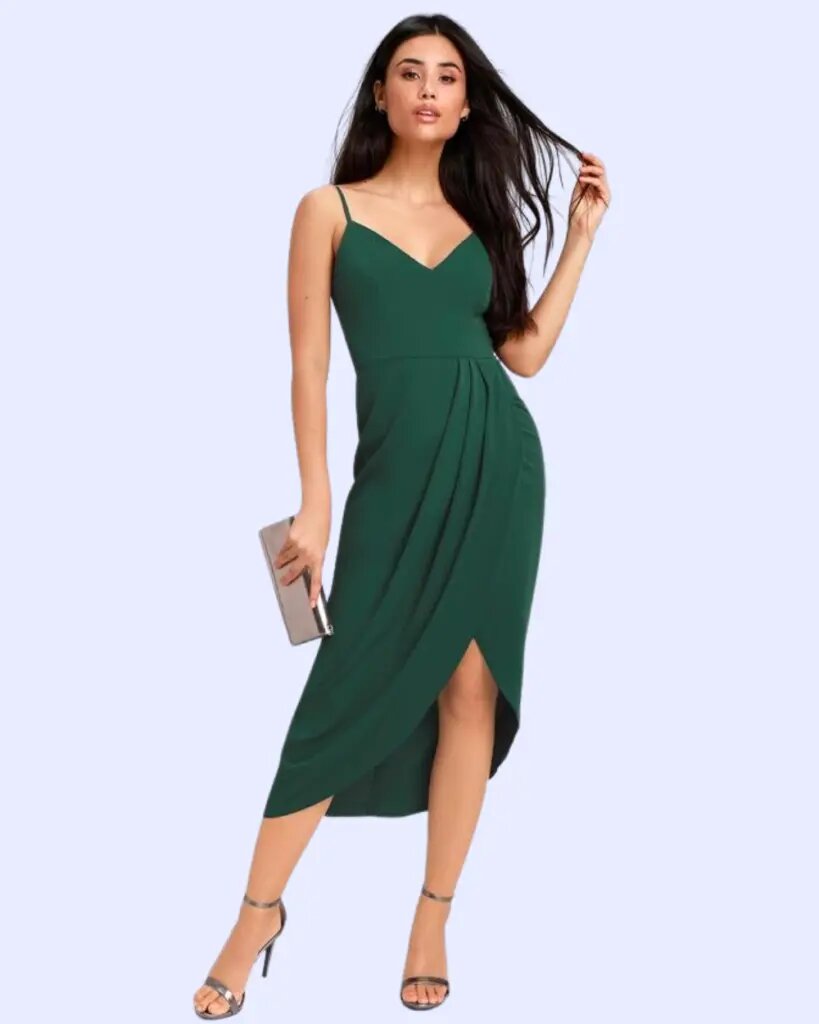 Quality: Va va voom! This dress is 100% woven polyester with a sleek finish. It's deep v-neck, fitted waist, and high-low hem makes this dress quite elegant. Most customers said the quality was great, whereas others felt it was a bit thin.
Fit: This dress fits true to size. It has an asymmetrical skirt with a wrap-effect for a slimming silhouette that hugs the figure.
Sizes: XXS – XL
Love and Affection Black Lace Sleeveless Maxi Dress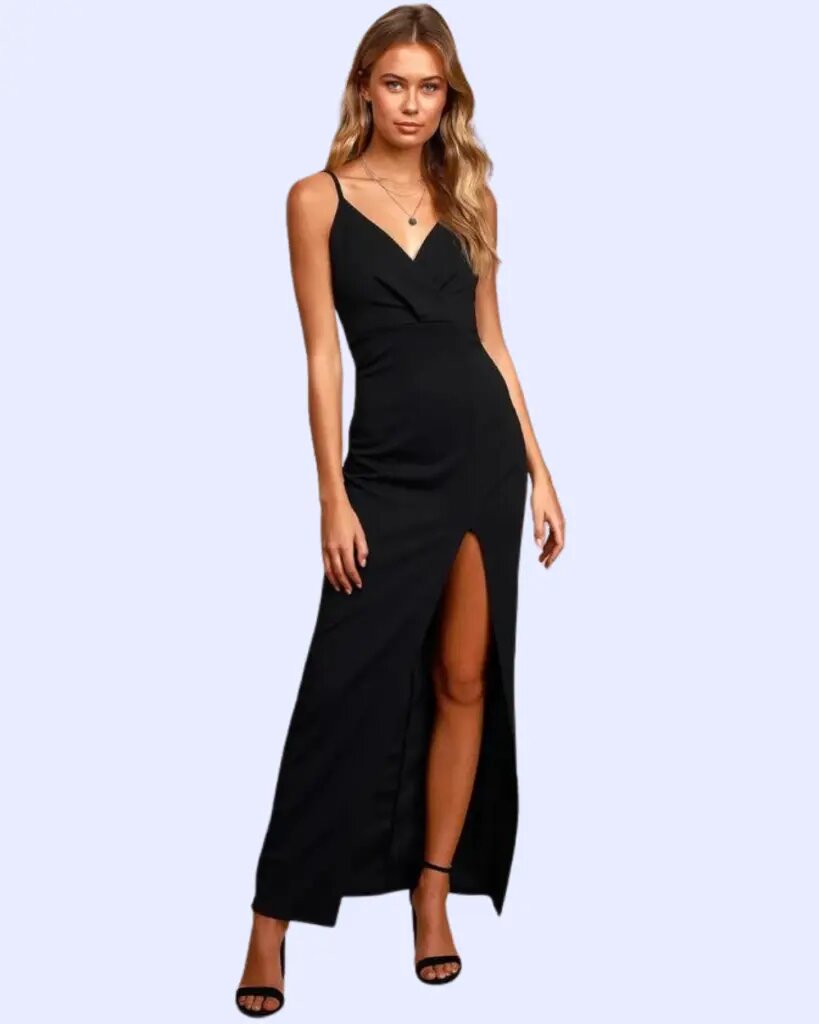 Quality: Many customers bought this figure-hugging maxi dress to wear as a prom dress. It's made of a medium-weight knit of a polyester and a spandex blend. The stunning lace detailing and invisible zipper makes this dress that much more elegant. A few customers did say the zipper fell off easily.
Fit: Fits true to size. It has a straight skirt, figure-hugging silhouette with a fitted waist. It has a v-neck and criss-cross bodice.
Sizes: XS – XL
Destined For Romance Beige and White Sequin Maxi Dress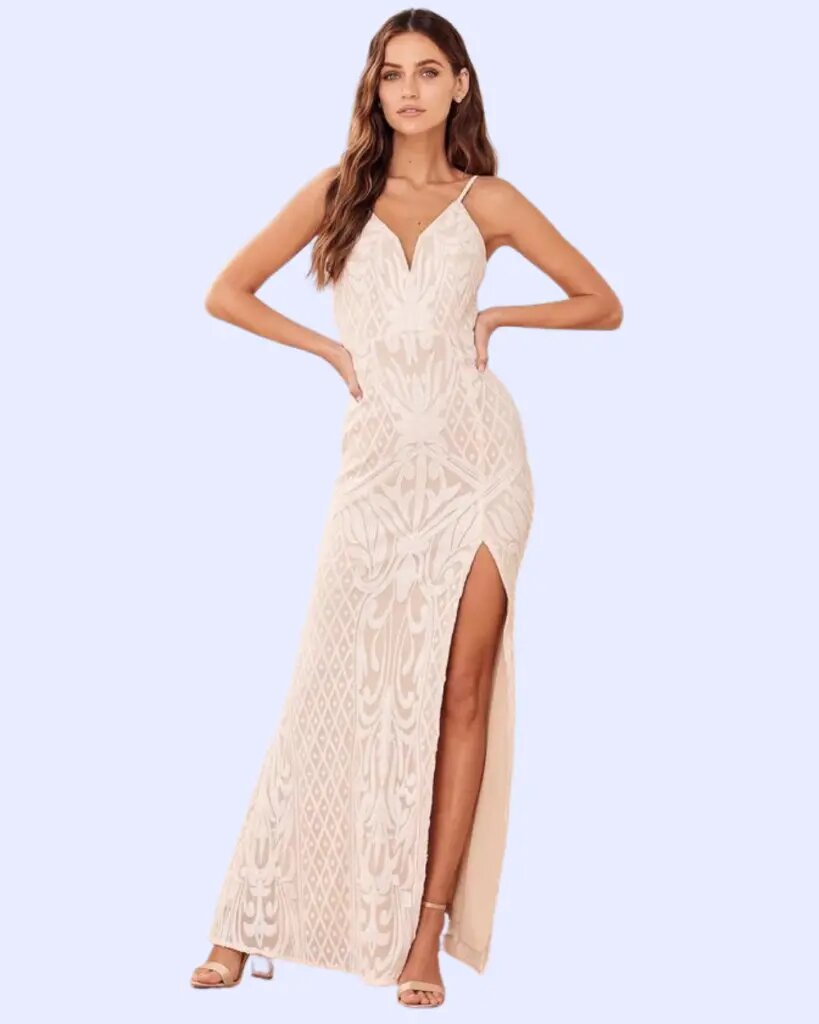 Quality: This romantic dress is a stunning option for youre special day. The beige mesh and intricate designs is stunning, and the polyester-spandex blend makes for a high-quality maxi dress. It has sequined detailing over a nude bodice and a v-bar neckline.
Fit: Fits true to size. It is a floor-length down with fitted-stretchy fabric that accentuates your curves. The bust can work for cup sizes A to C.
Sizes: XXS – XL
Addison Natural Slide Sandals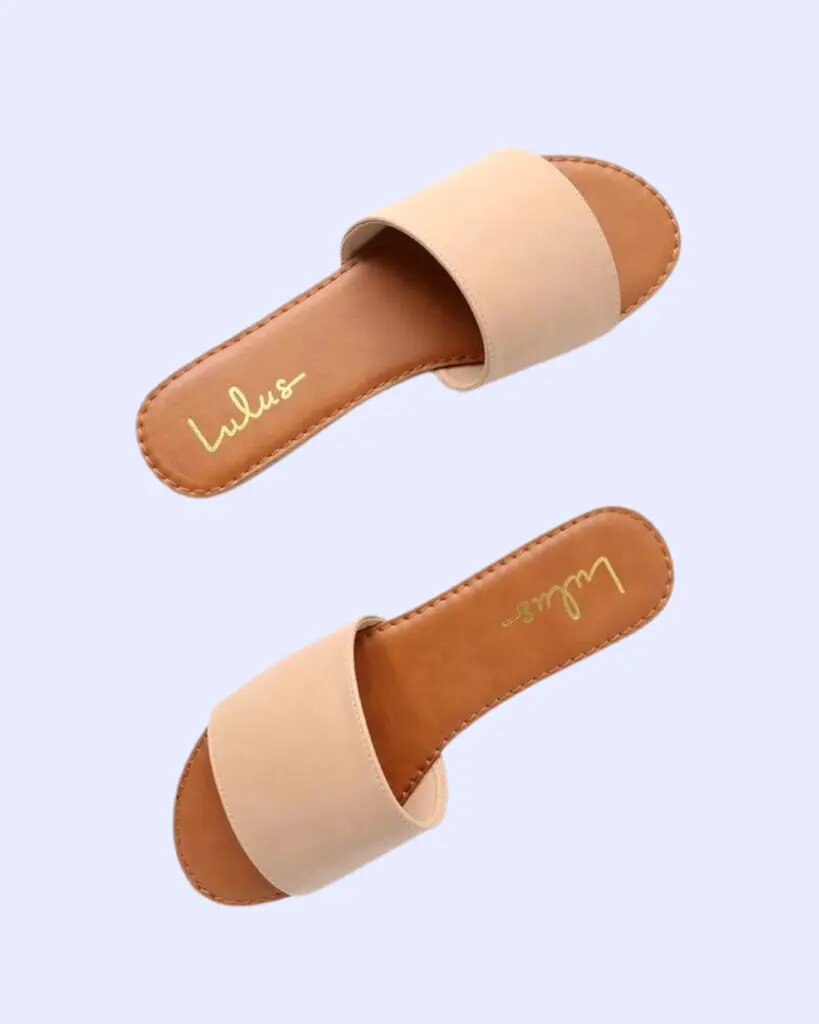 Quality: These cute slides are the perfect closet staple. They will go with any outfit in your closet, whether casual or a little more dressed up. Plus, these vegan leather shoes with cushioned insoles are made with nonskid rubber outsoles so you don't slide around.
Fit: Fits true to size. Has a large leather strap to hold you in and a slide-on design for easy fit.
Sizes: Women's 5 – 11 (includes half sizes)
Taylor Natural Suede Ankle Strap Heels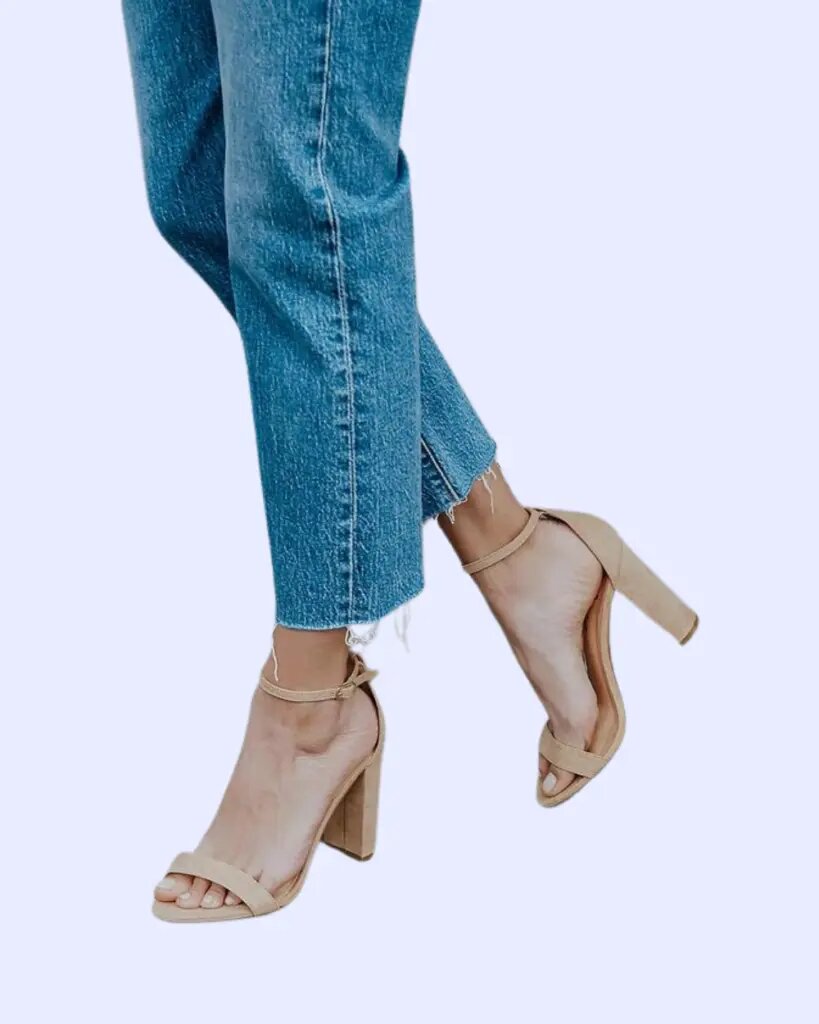 Quality: You can never go wrong with a classic nude heel. Wear them with an elegant dress or throw them together with a chic pair of jeans. The suede-wrapped, 4" block heel has a cushioned insole and non-skid rubber sole. Plus, it's made of vegan suede and has an adjustable ankle strap.
Fit: They fit comfortably because of their adjustable strap. Also, have a toe strap to ensure your feet do not slide forward as you walk.
Sizes: Women's 5 – 11 (includes half sizes)
In Conclusion: Is Lulus Worth It?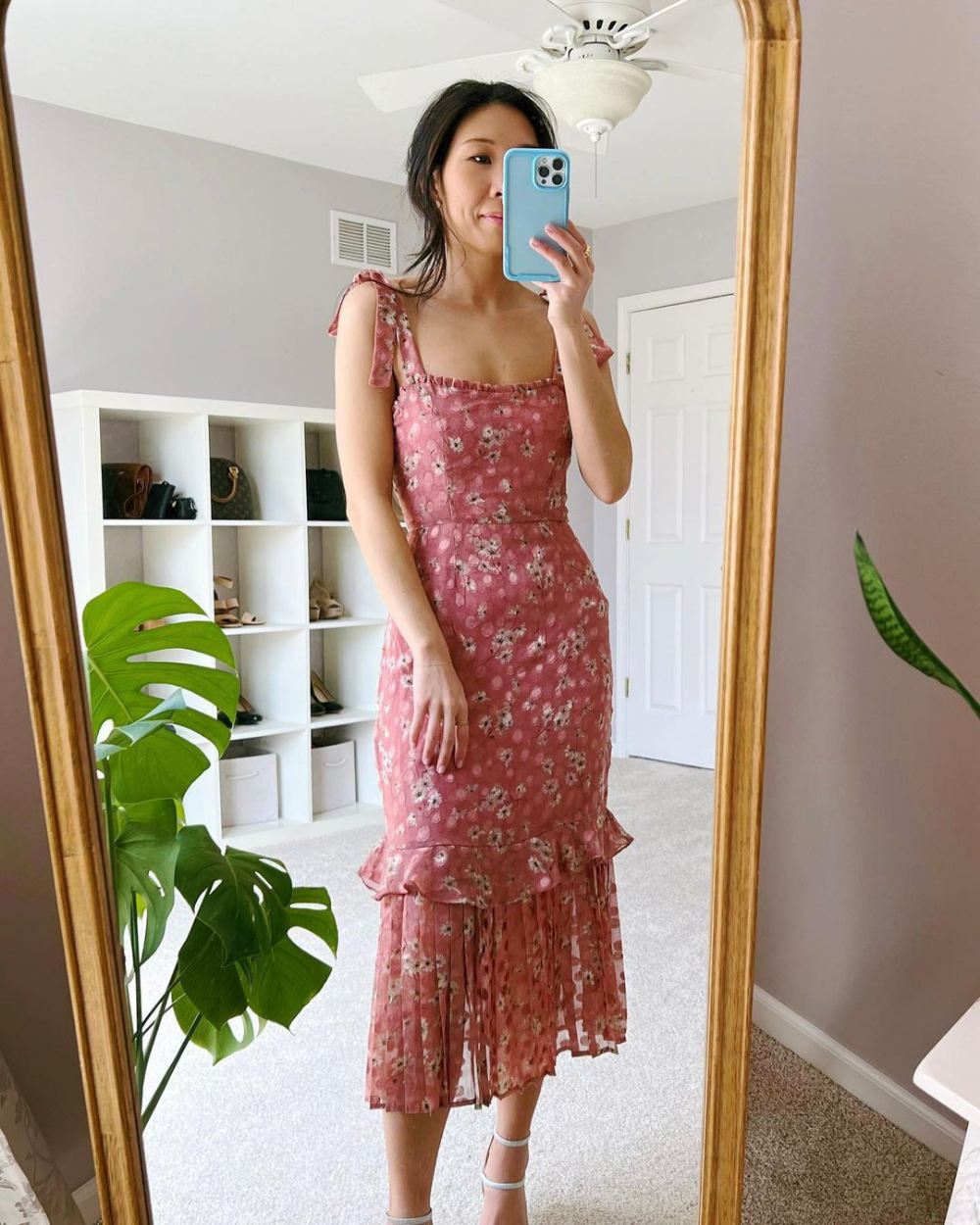 Customers far and wide love their Lulus products and started buying a majority of their new clothes from the company.
Some customers did complain about receiving cheap or damaged items, but that doesn't seem to be the majority. International customers also became frustrated with higher shipping fees.
Overall, Lulus is a great company that offers customers many high-quality products for all of life's occasions. My personal experience with Lulus was positive and I received really great, quality products!
FAQs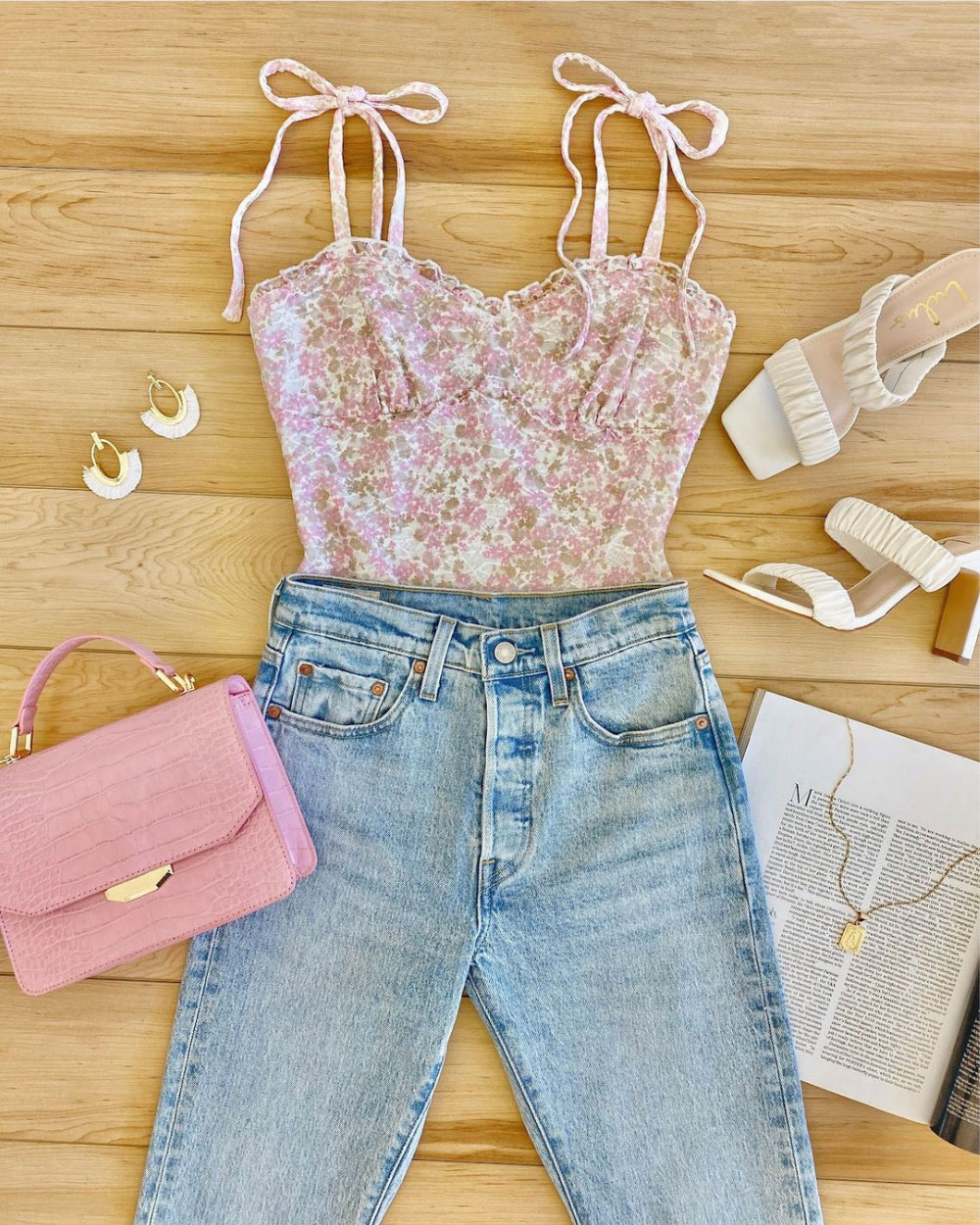 Where is Lulus located?
Lulus first store was opened in northern California. Now, their company is completely online with a fulfillment center located in Pennsylvania.
What is Lulus Return Policy?
Lulus return policy states that items must be returned within 30 days of receipt. If your return is placed within the first 10 days of delivery, your return shipping fee is waived.
Is Lulus fast fashion?
Lulus is technically fast-fashion because of how quickly they get new styles on their website. However, they are a U.S.-registered company with the California Secretary of State. They also do not manufacture using sweatshops overseas like normal fast fashion brands.
Is Lulus trustworthy?
Yes. Lulus is a U.S.-run company that provides great service and products to its customers.