About Red Dress Boutique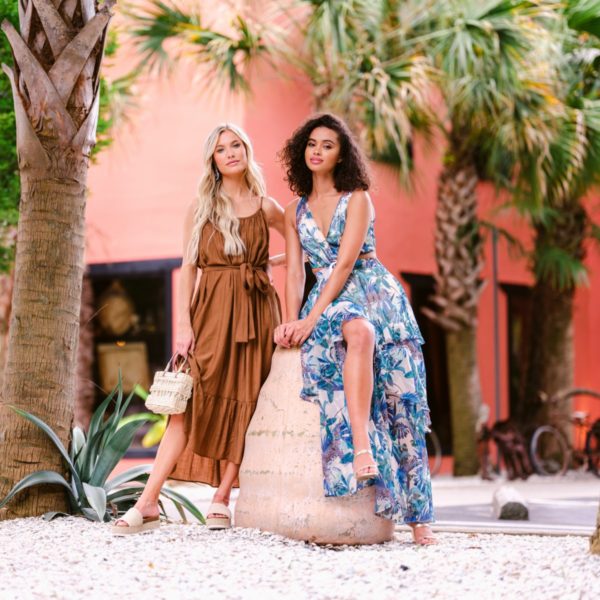 Red Dress Boutique is a fun and stylish online retailer of affordable, fashionable clothing, accessories, and shoes for women.
With a platform based on making smart and chic outfit suggestions where consumers can shop looks without batting an eyelash, the brand has made a few heads turn to say the least, and their 1.4M followers on Facebook certainly shows it.
If you're looking to spice up your wardrobe but don't want to spend a fortune, you may have found the right brand.
Before you go piling items into your cart, have a look through this Red Dress Boutique review. We've included information on their bestsellers, customer feedback, promotions, and more to help you shop with confidence.
Overview of Red Dress Boutique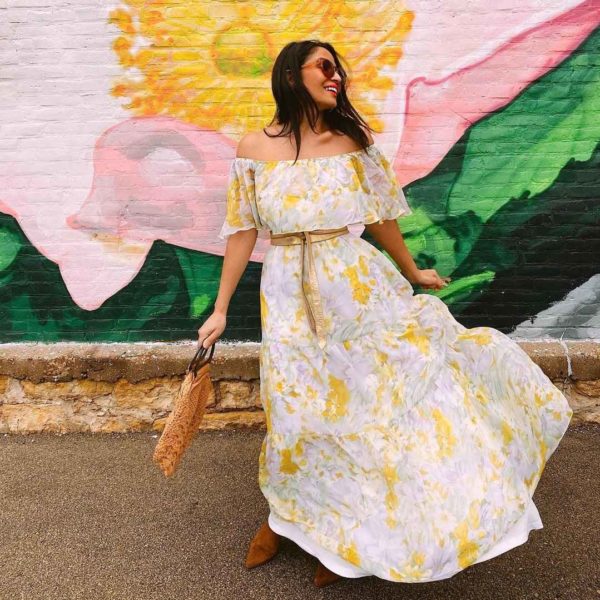 Red Dress Boutique proves that the perfect outfit is just a few clicks away. Their system suggests items to complete your outfit after adding a single item to your cart. With this, the brand found their special nook in the world of online shipping.
But they didn't start as an online store. Red Dress Boutique opened in 2005 as a physical shop located in Athens, Georgia. It wasn't until 2010 that the founders took their business online.
Who's responsible for this inventive model? The brand was founded by Diana Harbour, an English Lit grad with a passion for art and fashion. She founded the company out of an "inspired from a love of fashion and a fear of complacency."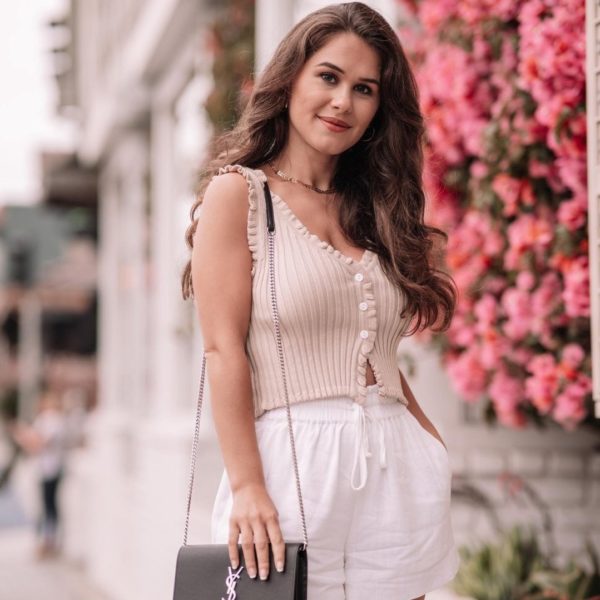 Harbour aimed to bring exactly what women wanted into her store, and so she asked around. She surveyed women around her area about what they liked and set out to stock her inventory full of fun prints and hard-to-find styles.
Taking her business onto a hit investment TV show in 2014, in the Red Dress Boutique Shark Tank episode, Harbour landed a deal with Mark and Robert.
Today, Red Dress Boutique's model has changed, but you'll still find suggested items under each product page and can shop recommended looks. It's a little more subtle, but an appreciated touch that makes pairing shoes and jewelry easier for the shopper.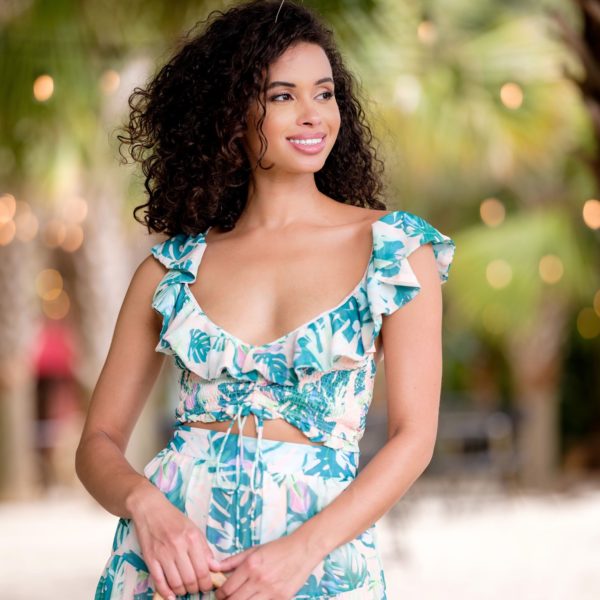 Before we get into the brand's vast selection, this Red Dress Boutique review will quickly fill you in on their pros and cons:
Pros
Offers a wide selection of clothing, accessories, shoes, and jewelry
Easily shop looks & trends
Affordable prices
Made in the USA
Good quality for the price
Tons of promotions & deals
Cons
Some shoppers report difficulties with customer service
Does not ship outside of the US & Canada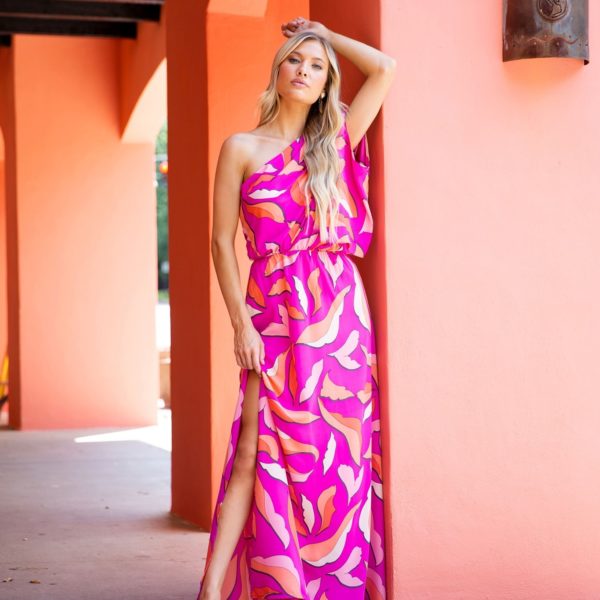 Red Dress Boutique offers high fashion looks for low prices. Their collection extends from trendy jewelry and accessories like chic hats and coveted bags out to a wide selection of clothing, including tops, skirts, bottoms, and their ever-popular dresses.
In the next section of this Red Dress Boutique review, we'll show you a few of the brand's most-loved dresses, along with their materials, fit, and features, aiming to please women with all types of styles.
Red Dress Boutique Review
A dress is just a dress without the right accessories and shoes, so that's why you'll find recommendations made by us here, as well as on the brand's website that suggest which pieces could be a match made in heaven with your new favorite dress.
Featuring only the brand's top-selling dresses, we'll start with a gorgeous lace midi number.
Red Dress Boutique I Can't Resist White Lace Midi Dress Review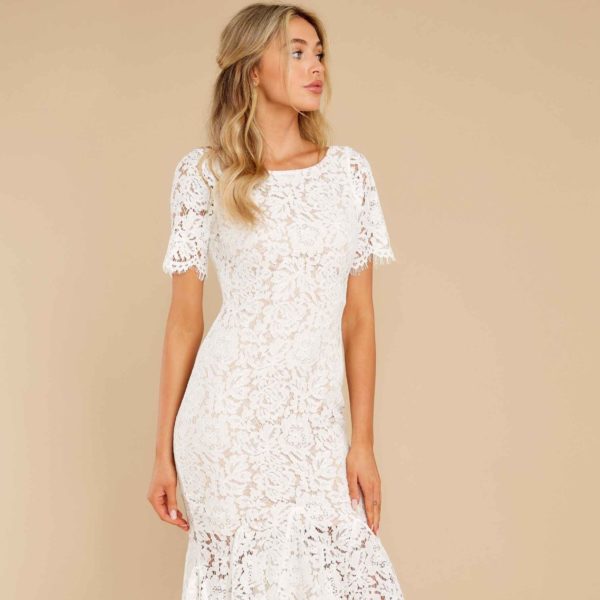 Romantic, and classy, the I Can't Resist White Lace Midi Dress pours on the elegance.
Tight in all the right places and accentuating your waist while gracefully grazing your hips, this chic dress flares out at the bottom mermaid style. It's ideal for twirls on the dancefloor and sweet swishes when you glide across a room.
With a nude polyester underlay, the Red Dress Boutique white lace dress is modest but gives a sheer peek at your lower thigh for a subtle hint of sex appeal. Pair this bright white dress with dazzling studs and keep things subtle with a nude lip and long, lovely lashes.
Made from cotton and nylon, the I Can't Resist White Lace Midi Dress is $58.
Ideal for memorable events, if red is more your thing, search for a similar style in a new color such as a Red Dress Boutique red graduation dress.
Red Dress Boutique Better For It Red Lace Dress Review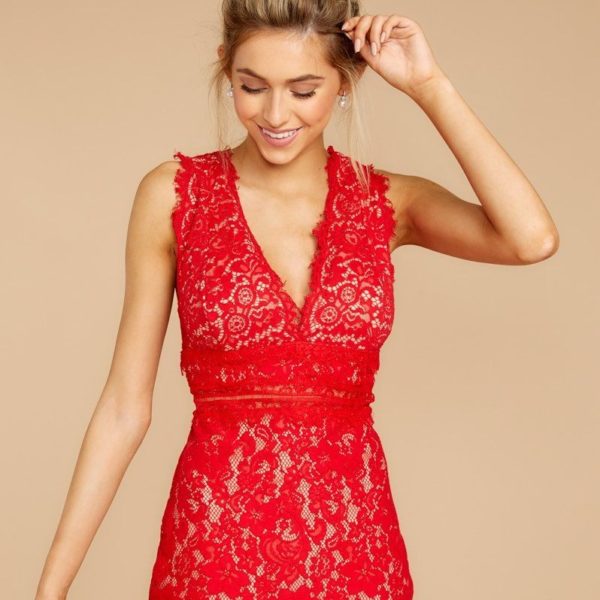 A vision of red, this spicy mini assures tons of cleavage and sex appeal. Ideal for a late dinner date, let the dress do the talking and go with a soft makeup look and a casual, messy bun for the ultimate sultry look.
The peekaboo waist detail on this Red Dress Boutique little red dress leaves just a little more to the imagination than a crop top would, but the top and bottom are fully lined.
It's made from a mix of cotton, nylon, and rayon with a polyester lining, which means it gives a bit of stretch but hugs your curves.
Rev things up with the Better For It Red Lace Dress for $54.
If short isn't your thing, try out a Red Dress Boutique Red Maxi Dress instead.
Red Dress Boutique Here's To You Black Dress Review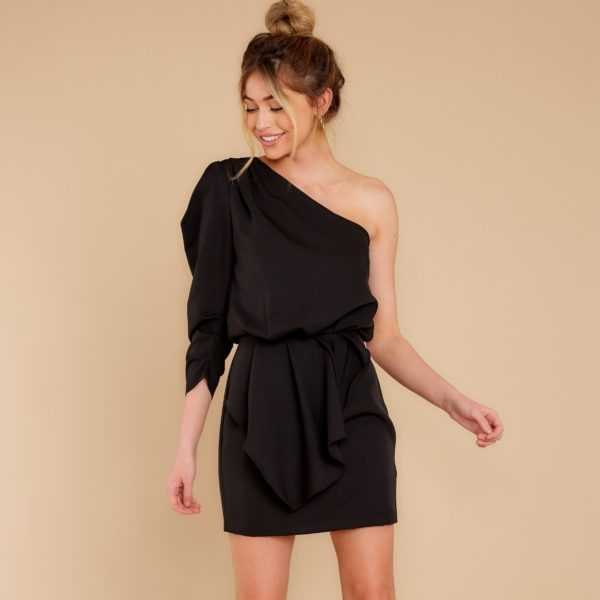 There's something about one-shoulder dresses that are so sophisticated, yet so edgy.
The Here's To You Black Dress is thigh grazing, with one long sleeve, making it a great choice for indoor fall or winter occasions. The ruffle front creates dramatic detail while the short hem raises the volume to show-stopping levels.
Pair this polyester and spandex dress with a diamond-encrusted cuff on your exposed wrist to pump up the class along with a bold flick of black eyeliner and a strappy heel – bonus points if it's got a little shimmer.
Celebrate the finer things with the Here's To You Black Dress for $44.
Red Dress Boutique Matters of the Heart White Maxi Dress Review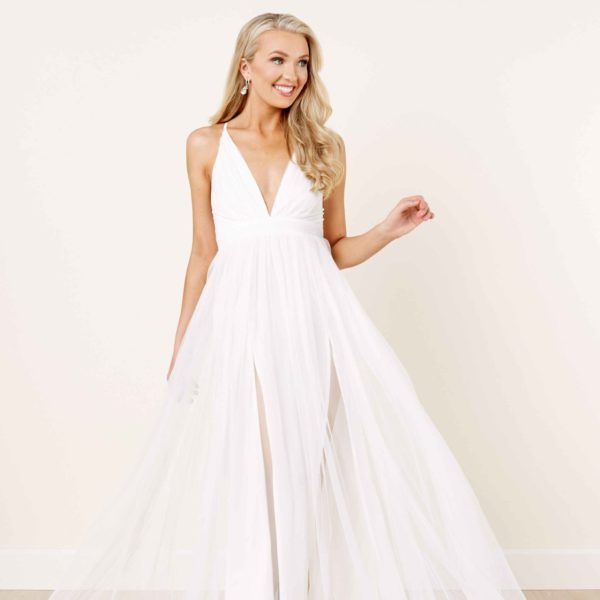 Sandy shores, crashing waves, a gentle breeze, and your soulmate waiting for you at the end of the altar. The Matters of the Heart White Maxi Dress is a great pick for a casual beach wedding.
Flowy and free, this polyester dress features a plunging neckline and a gauzy skirt with a white, slitted underlay for added movement. Thin, criss-cross straps and a hideaway zipper closure are delicate details that make this dress so special.
Skip the shoes and wear a glimmering ankle bracelet instead. Finish with relaxed wavy hair and a sunkissed glow.
Say I Do in the Matters of the Heart White Maxi Dress for $66.
Love the length but not the color? You can also find a ton of other Red Dress Boutique maxi dresses on the site.
Red Dress Boutique Everywhere You Look White Romper Review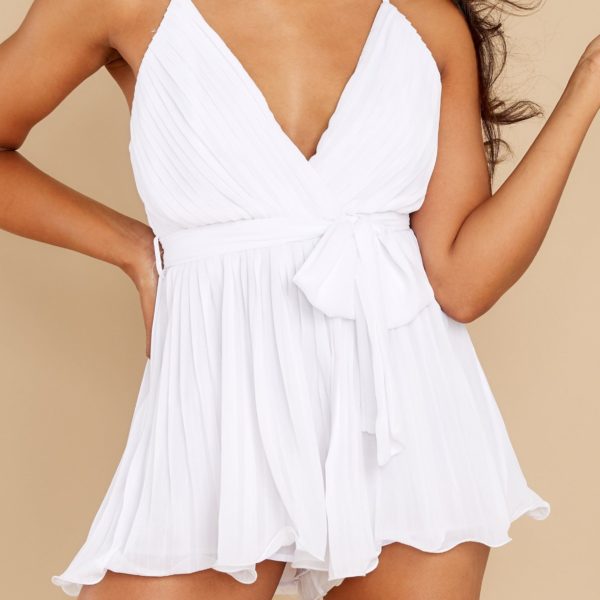 White fabric isn't just for wedding days, it's the perfect companion to summer parties and late brunches. Cue the wide-brim sun hat, Jute platform sandals, and wicker mini bag, and you have yourself the perfect sunny day outfit.
The polyester Everywhere you Look White Romper is pleated to add dimension and features adjustable criss-cross straps to give you a better fit. A deep V neckline and tie-waist accentuate your curves and cinch your middle.
Lighten things up with the Everywhere You Look White Romper for $50.
Is Red Dress Boutique Ethical?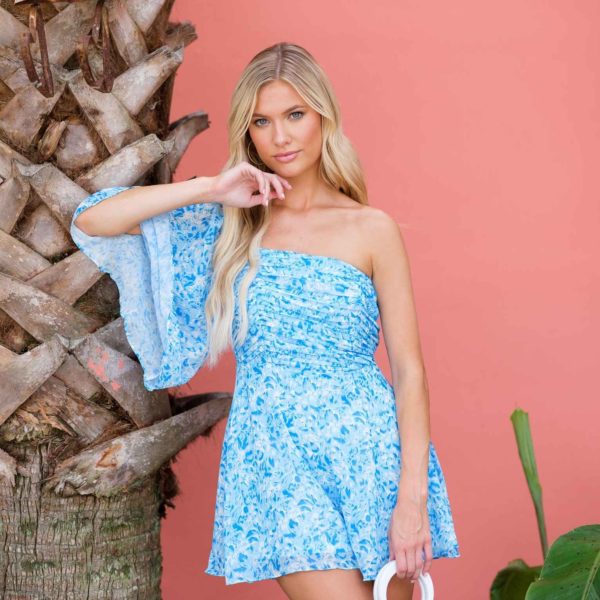 On their website, Red Dress Boutique states that they do support ethical practices, but they don't go into detail about what those practices are.
Who Is Red Dress Boutique For?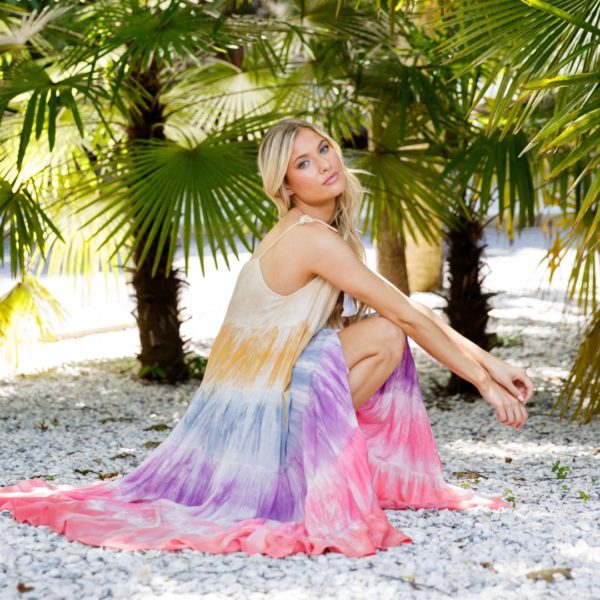 Red Dress Boutique is for the woman who loves fashion but doesn't want to spend an arm and leg on it. She loves adding versatile pieces to her wardrobe and isn't afraid of patterns and interesting cuts.
Ideal for women over 18, Red Dress Boutique has a younger fitting style, but women up into their 40s can still find pieces that suit a more mature vibe.
Because Red Dress Boutique only offers sizes XS-XL, unfortunately, those who require plus sizes won't be able to shop there for clothes, but can still for shoes and accessories.
Comparison: Red Dress Boutique vs. Honey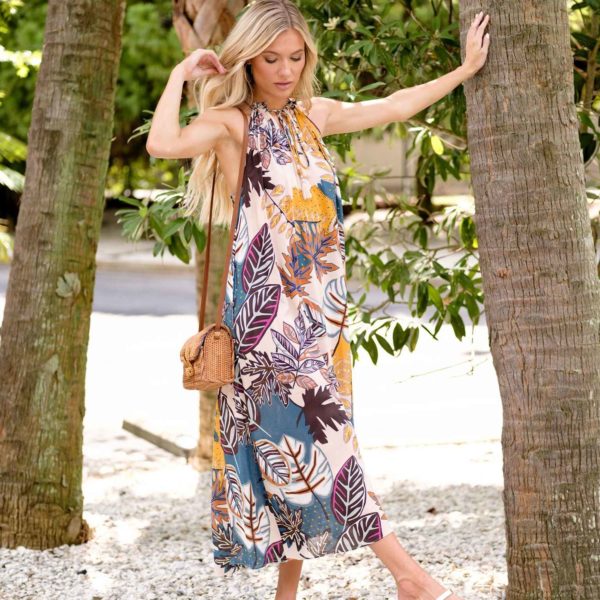 Cute clothing is cute clothing, but it comes as no surprise that two items that look exactly alike can be sold for two very different prices. Sometimes, this has less to do with quality than it does the clout a certain brand has, along with where they source their products.
To see how our featured brand holds up against a competitor, in this section of our Red Dress Boutique review, we'll be comparing them side by side with Honey.
At first glance, Honey and Red Dress Boutique appear to have a very similar style. Interesting necklines, ruffly rompers, and cool, pastel colors adorn Honey's collection that's limited to just clothing, intimates, and accessories.
Red Dress Boutique has a wider selection of items, spanning out to include shoes, jewelry, and swimwear as well.
We'll take a quick look at one of each of the brand's similar products to see how they hold up in terms of materials, quality, and price.
Choosing the Honey Air of Romance Black Lace Midi Dress, right away, we noticed the price is more than double ($124) what the Red Dress Boutique Better For It Black Lace Dress ($54) is. Let's see if we can find out why.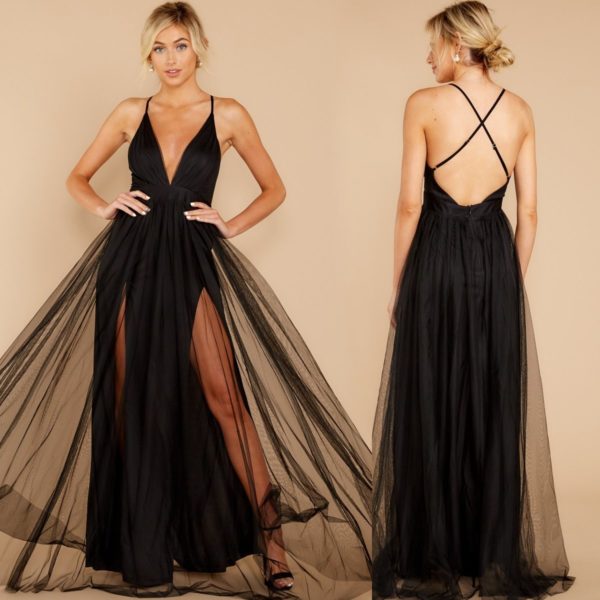 Our competitor's dress is made of polyester but appears to have a higher quality to it as if the lace overlay is thicker. It looks to be a better-made dress. Our featured brand's dress is made from a mix of cotton, rayon, and nylon, giving it a little more stretch and a less substantial look.
Is there anything else that makes these two brands different? Not that we could find, but there is no information on Honey's website or otherwise that states they follow ethical practices as Red Dress Boutique says they do.
Our featured brand may be slightly lower quality, but they offer expensive-looking fashion for a fraction of what competitors sell the same looks for.
For anyone wanting to save a few bucks, Red Dress Boutique may be the better pick. If you're looking for an investment piece that will last you 10 years, perhaps give Honey a try.
Red Dress Boutique Reviews: What Do Customers Think?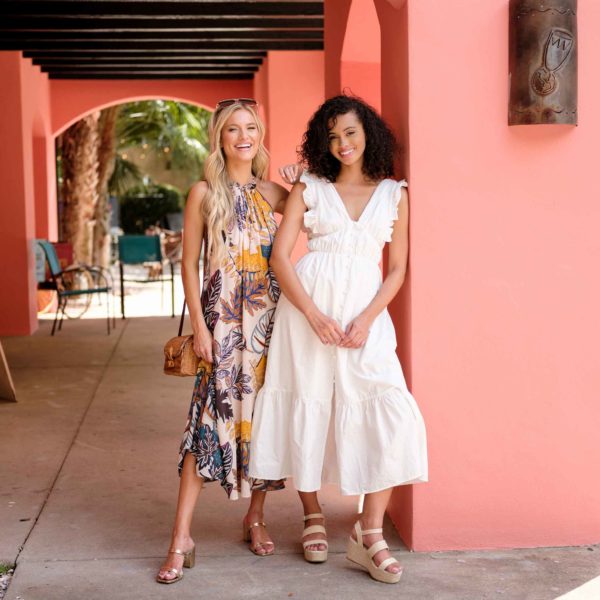 It's hard to tell the quality of something by looking at it on a screen. That's why it's so important to read customer feedback, and we've got tons of it in this section in our Red Dress Boutique review.
Below, we've compiled some helpful reviews sourced from websites far and wide across the web to find out what the brand's clothing and service are really like.
Heading to the brand's website first, we rounded up a list of some of the brand's bestsellers to get a feel for how they are enjoyed by customers:
Better For It Red Lace Dress – 4/5 stars, 9 ratings
I Can't Resist White Lace Dress – 4.8/5 stars, 13 ratings
Here's To You Black Dress – 3.4/5 stars, 9 ratings
Everywhere You Look Romper – 5/5 stars, 2 ratings
Matters Of The Heart White Maxi Dress – 4.5/5 stars, 59 ratings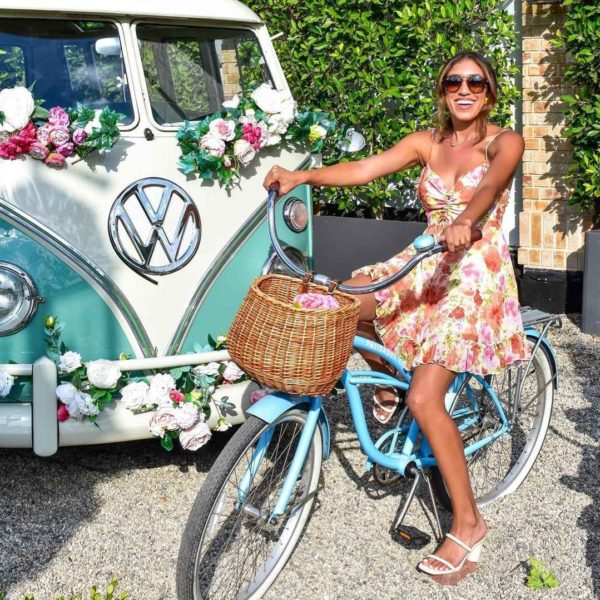 There aren't a ton of reviews for each of these products, so we decided to zone in on the Matters Of The Heart White Maxi Dress because it has the most – and because it's so pretty!
Of the quality, one Red Dress Boutique Review revealed, "Honestly I ordered it with low expectations, but was pleasantly surprised! It fit perfectly, and the material quality was beyond what I expected."
Other buyers are pleased with the fit and feel of this dress as well, and at such a low price that's really great to read.
Shoppers didn't find a ton of issues with the maxi dress, but there were a few points worth mentioning, particularly that it's quite long, so may not be a good choice for shorter women.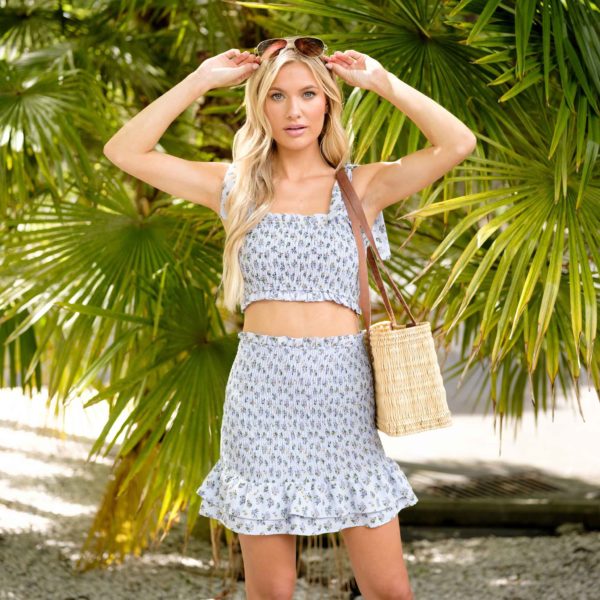 The skirt is very full, so if you're expecting it to lay flat, it won't, and it's "a bit see-through but just make sure to wear nude undergarments." These are little details that may make a big difference to some.
We hopped over to SiteJabber to see if there was as much enthusiasm for Red Dress Boutique outside of the brand's website.
Showing a 3/5 star rating from 18 customers, it's disappointing that this site doesn't – nor any other – have the numbers of reviews necessary to get a reliable depiction of the brand despite them being in business for over 15 years.
SiteJabber based its rating on how customers rated the brand in 5 categories:
Service: 2.5/5 stars
Value: 3/5 stars
Shipping: 3/5 stars
Returns: 2.5/5 stars
Quality: 3.5/5 stars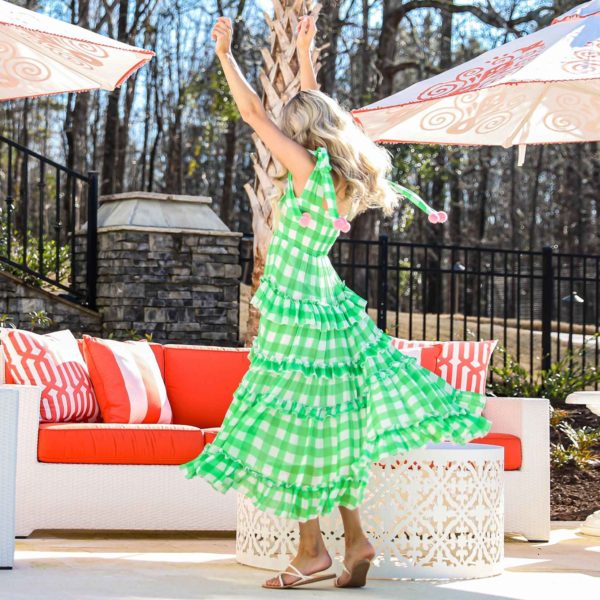 There are more negative reviews than positive on this site, but because of their low numbers, we can't take those numbers to heart. Let's take a look at what customers said they liked about the brand's service first.
Reports of great customer service, fast shipping, and accurate orders are common among positive feedback.
One Red Dress Boutique review read, "I've never had a single problem and all orders come timely and accurately." Others say that the brand replies quickly to inquiries. Sounds like an all-around good company, so far.
So, what about the negative? Most complaints are about poor customer service, difficulties with returns, and poor quality.
One buyer expands upon the complaints by saying, "Their descriptions are way off and the quality is cheap. They don't do returns or exchanges so you're stuck with it!" These comments aren't good, but because there are so few, we can't say whether they're typical or not.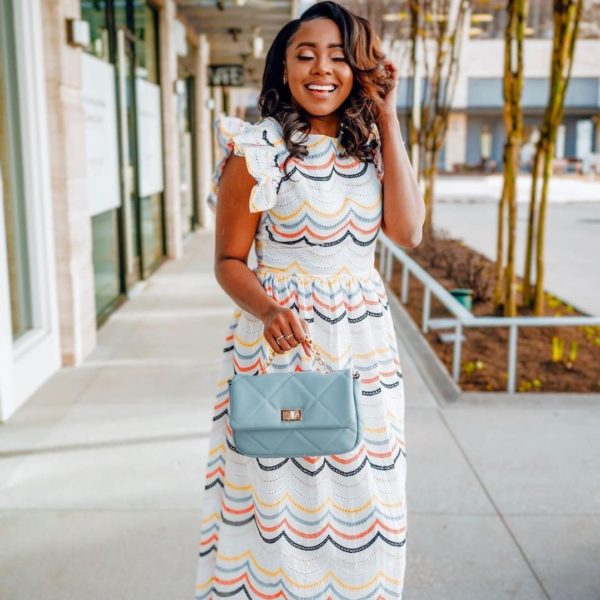 Customer service is pretty critical to a brand, so we turned to the Better Business Bureau to find out more.
Finding an A+ rating and just 1 resolved complaint in the last 3 years, we can say that based on that rating, it looks like the brand really may have a quality customer service team since so few complaints have been made.
It's surprising that the brand doesn't have a larger presence on review sites since they've been around for so long.
Even their website lacks reviews and this seems a little odd. But as the old saying goes, "no news is good news," so we'll just take the absence of feedback as a good thing, as customers are more likely to complain than they are to compliment.
Is Red Dress Boutique Worth It?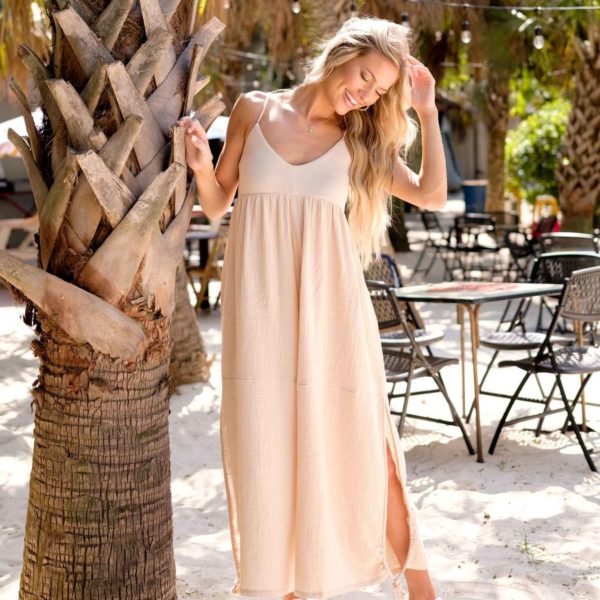 With great prices, good quality, and really cute clothing, we think Red Dress Boutique is worth the buy.
The lack of reviews found online wasn't helpful in determining what their quality and customer service are like, but from what we could find, we feel confident that both are pretty good.
With such great prices, the quality is understandable. And when comparing them to a more expensive brand, it makes sense that Red Dress Boutique may be on the verge of fast fashion prices, yet their quality isn't quite as low as other fast fashion brands.
In addition to low prices, the brand offers discounts and free shipping, so trying them out is very low-risk.
Red Dress Boutique Promotions & Discounts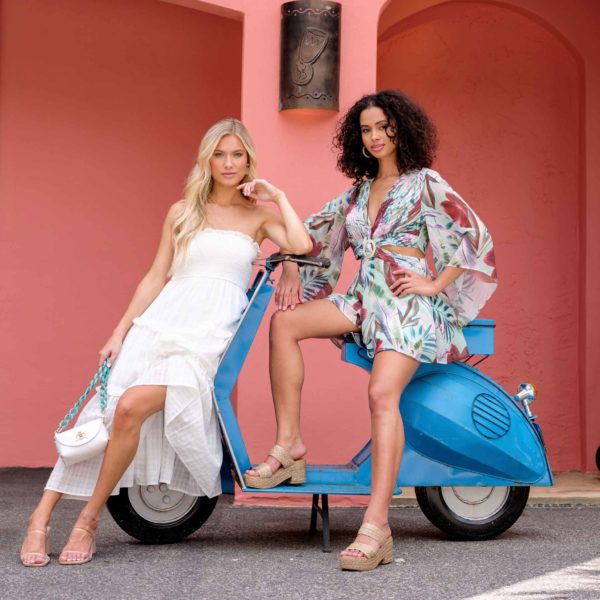 Throughout this Red Dress Boutique review, we kept an eye out for every last deal the brand has to offer. Here's what we discovered:
Get 10% off your next order when you join the VIP Club
Free US shipping on orders over $75
Great sale section
Subscribe to the mailing list to get a 10% Red Dress Boutique coupon code to use on
your next order
Where to Buy Red Dress Boutique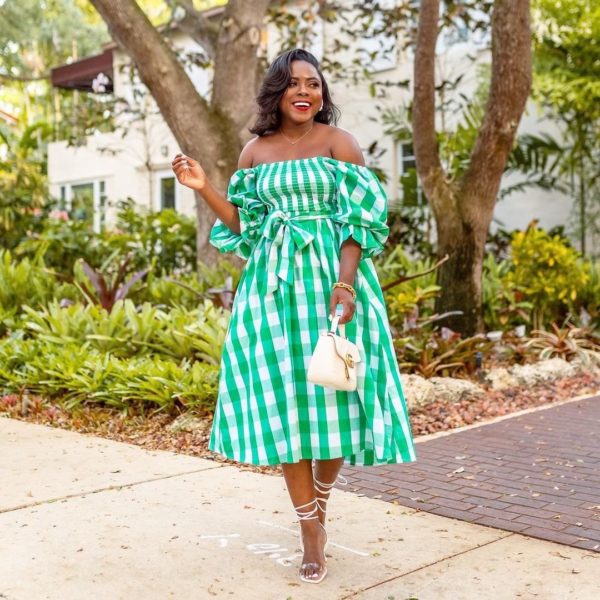 You can only buy Red Dress Boutique pieces directly from reddress.com.
FAQ
Who Owns Red Dress Boutique?
Diana Harbour, the founder, owns Red Dress Boutique.
Where Is Red Dress Boutique Made?
The brand proudly states that all of its clothing is made in the USA.
What Sizes Does Red Dress Boutique Have?
Red Dress Boutique carries sizes XS-XL and 0-8 for all of its clothing. For more information on how their clothing fits, check out the size chart on their website.
What is Red Dress Boutique's Shipping Policy?
Red Dress Boutique ships within the USA and Canada. You'll find a list of their shipping options for both locations below:
USA
Standard (3-10 business days): $6 or free on orders over $75
3-Day (3 business days): $12 (not available for AL & HI)
2-Day (2 business days): TBD (not available for AL & HI)
Overnight (1 business day): TBD (not available for AL & HI)
Canada
Standard (7-17 business days): TBD
Expedited (3-5 business days): TBD
Once your order ships, Red Dress Boutique will send a confirmation email with a tracking link that you can use to check up on where your order is in its journey to you.
What is Red Dress Boutique's Return Policy?
Red Dress Boutique accepts returns within 30 days of delivery. If your order arrived damaged, please let them know within 3 days of delivery.
All items must be in original condition and have all tags attached to qualify for a return. If you need to return something, the process goes as follows:
Make sure your items are in the same condition as you received them
Head to the Returns Portal
Choose whether you'd like a prepaid return label or Self Return
Package your items into any suitable shipping container, box, or bag (does not have to be the original packaging)
Drop it off at the nearest post office
This Red Dress Boutique review must note that if you choose the prepaid return label, $6 will be deducted from your return amount.