About Revolve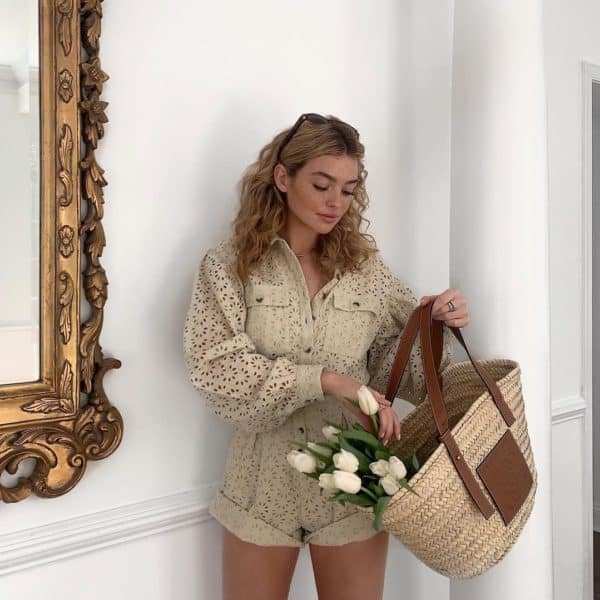 Revolve is an online fashion retailer that sells on-trend apparel, shoes, accessories, and beauty products to men and women from over 500 brands. Revolve has over 4.3 million followers on Instagram, but its primary influencer marketing structure increases its online visibility even more.
Revolve has been featured in numerous publications like Fortune, Fashionista, and the LA Times for revolutionizing social media marketing. Tune into the Revolve Instagram page for their yearly award show, where the company gives out accolades like the Claudia Sulewski Revolve award for the 2019 Youtube Channel of the Year.
This Revolve clothing review will check out what this brand is all about, including their top-selling pieces, customer feedback, and if any iffy details would make you second guess making a purchase.
Overview of Revolve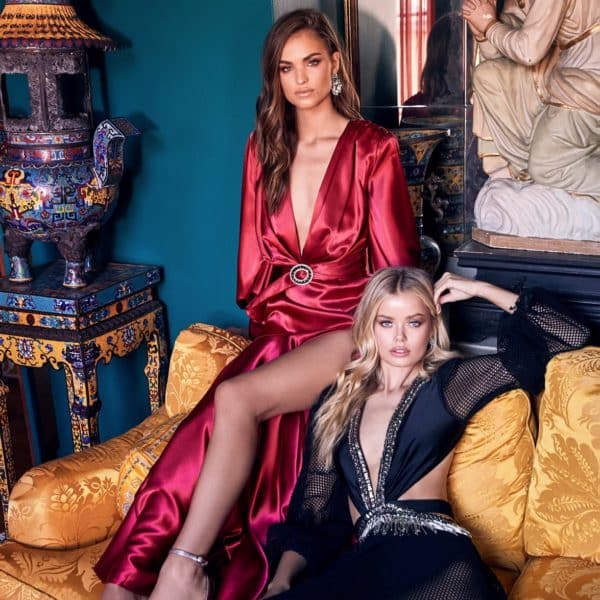 In 2003, Michael Mente and Mike Karanikolas started Revolve when they found themselves jobless after the dot com bubble popped. Without an extensive background in fashion, the pair had a good feeling that this e-commerce industry was going to be huge.
Mente and Karanikolas decided to take a different approach to selling online, using bloggers (now turned influencers) to showcase their products. Check out the Revolve website for Revolve careers related to branding.
The Revolve collection is an ever-changing stock of items. 1,000 new items weekly from the middle to high-end designers selling directly to Mente and Karanikolas. Operating out of Cerritos, California, Revolve is a natural fit for its glamorous and ever-trendy surroundings.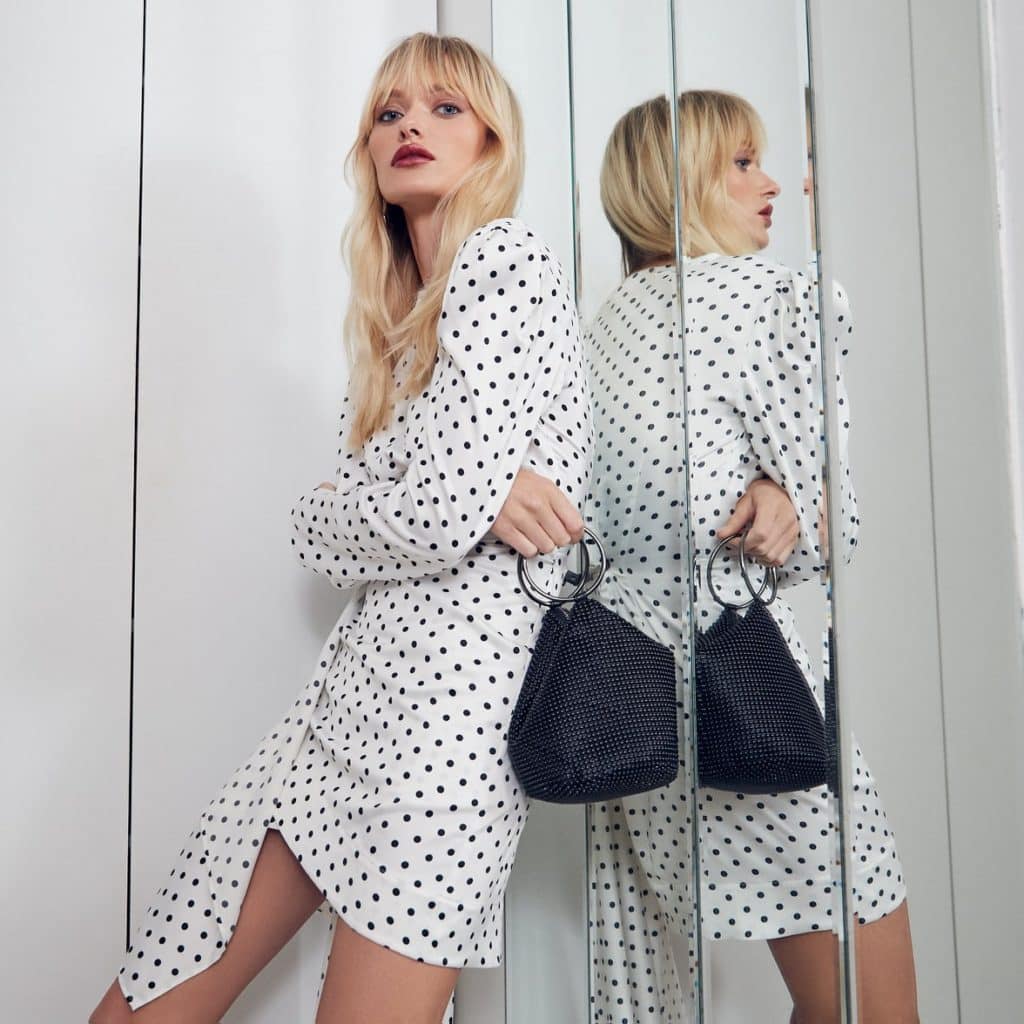 This Revolve clothing review will now take a look at the company to see if what glitters is gold.
What We Love About Revolve
Free standard shipping in the U.S for orders over $100
Great reviews for items and customer service
Fresh stock weekly: 1,000 new items each week
Over 500 designer brands
Includes well-known brands & smaller brands
Offers a range of price points
Revolve sells women's and men's clothing, shoes, and accessories as well as beauty products. This Revolve clothing review will take you through some of the most coveted pieces for women.
Free People Truth Or Square Bodysuit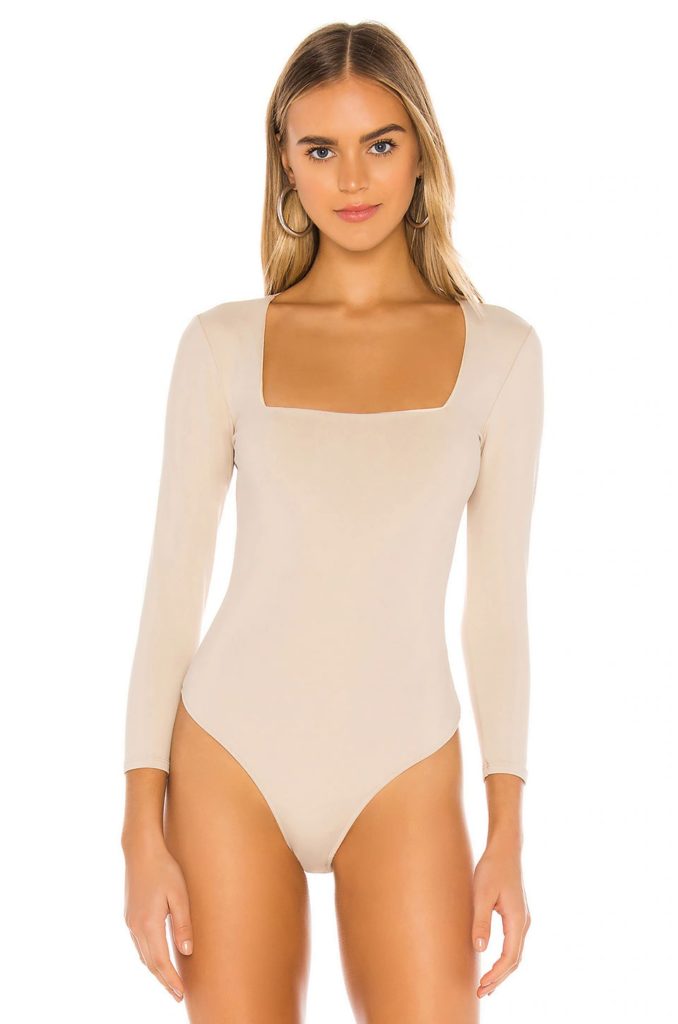 Be comfortable enough to play, or feel confident when dressing up to hit the town in the Free People Truth Or Square Bodysuit. In black, nude or white, this classic bodysuit evokes edginess with its unique square neckline.
From size XS – L, the stretchy jersey material will show off your curves and is extremely versatile. The bottom snap makes it easy to get in and out of. Free People creates clothing for carefree and adventurous women, and there's no exception with the Free People Truth Or Square Bodysuit ($58).
Boys Lie, Goodbye Crewneck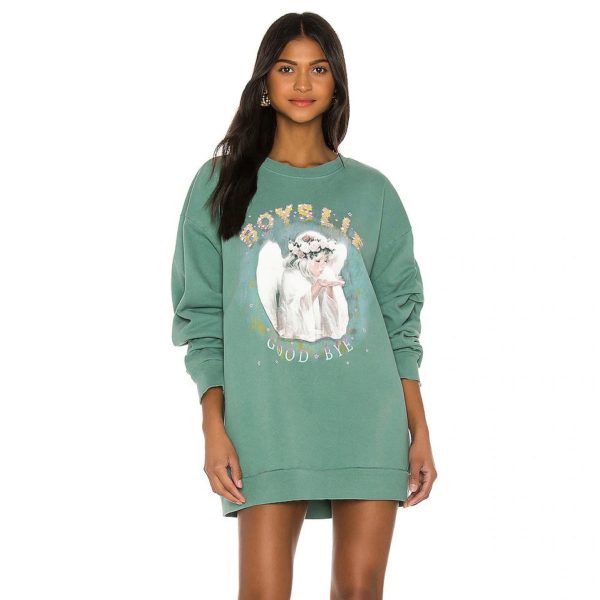 The Boys Lie, Goodbye Crewneck from Revolve is a wardrobe staple. Made from 100% cotton, this fleecy sweater is snuggly and stylish and comes in one size only. Light green with a screen-printed graphic on the front, like all other Boys Lie items, the Goodbye Crewneck tells a story and inspires female confidence.
The brand, born out of the heartbreak of two women, was inspired by the bond they formed while getting over their exes and building each other up. The Boys Lie, Goodbye Crewneck ($110) is perfect for those who can relate to being jilted (who hasn't?) or those who just want a super cute sweater for the fall/winter season.
BlankNYC Suede Moto Jacket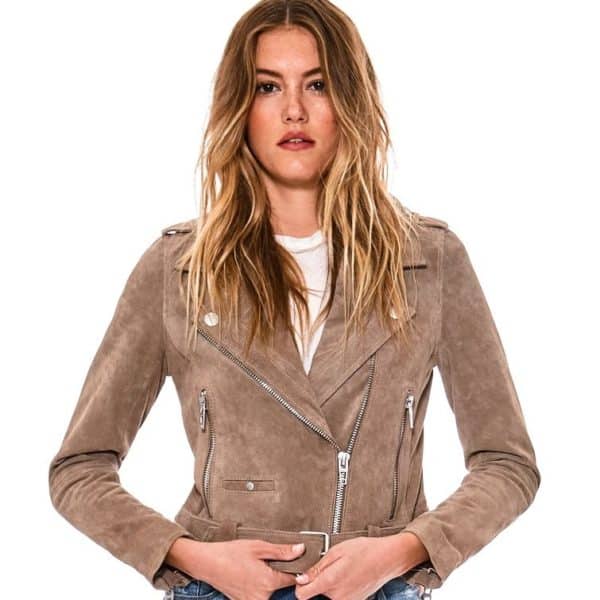 It's all in the details with this BlankNYC Suede Moto Jacket. Featuring 100% leather, a metal zip front, pockets, belted waist, and buckle closure make this suede jacket extremely edgy and sexy. The Sand Stoner suede color is a nice change on the traditional black jacket and comes in size XS-XL. 
The BlankNYC Suede Moto Jacket is another piece that can be a closet-staple, with a versatile design that can be dressed up or down. Designers Maung and Kourhani create looks that are both polished and earthy. Their BlankNYC Suede Moto Jacket ($198) exudes bohemian biker babe.
Commando Faux Leather Legging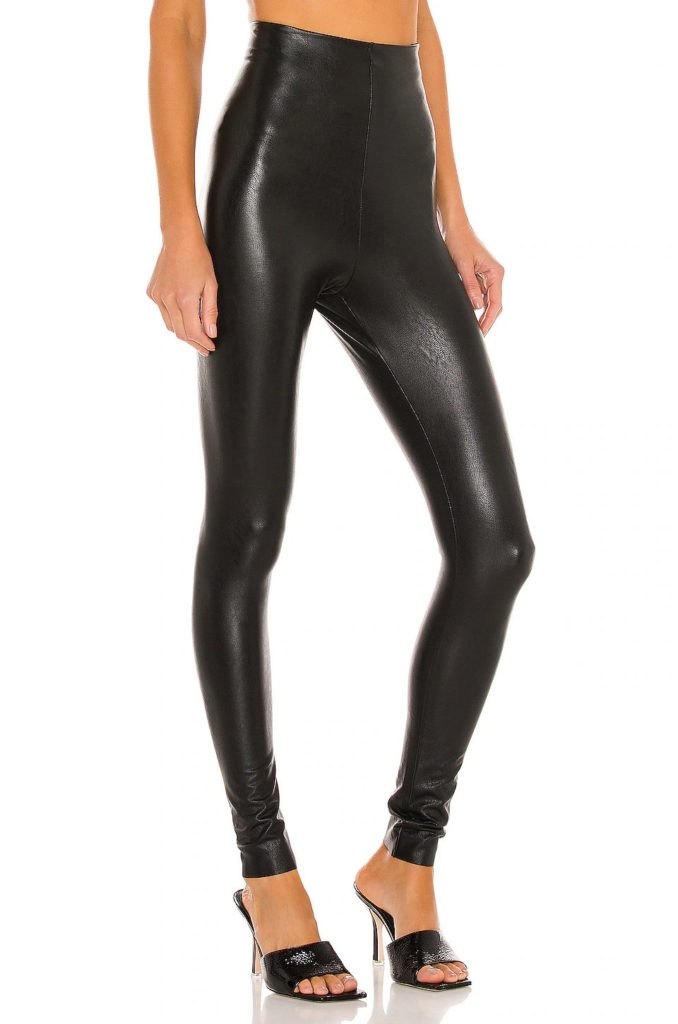 There is something extremely eye-catching about a leather legging. The stunning Commando Faux Leather Legging leaves little work for the imagination and hugs your body like a second skin. They're made from faux-leather, have a stretchy fit and come in sizes XS-L.
Made in traditional, sassy black and new-age metallic gunmetal, these leggings have a raw hem for that seamless look, tucking brilliantly into knee-high or ankle boots. The Commando Faux Leather Leggings for $98 command attention with their effortless style, which this Revolve Clothing review highly recommends.
LEVI's 501 Skinny Jeans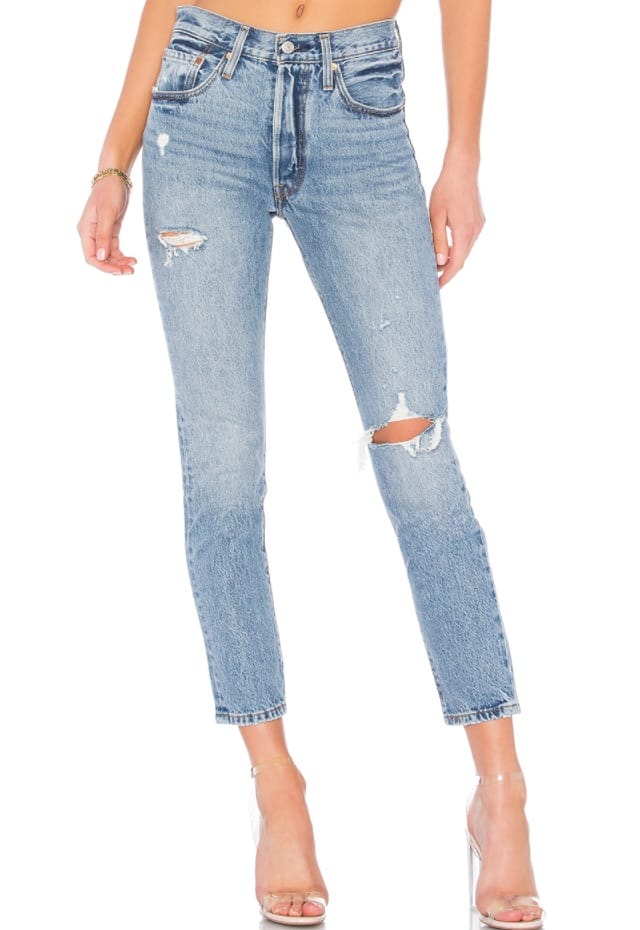 Sometimes, a classic look can't be beaten. LEVI's 501 Skinny Jeans embody the American cool, showcasing Levi's trademark craftsmanship. Made from 100% cotton, the 501 Skinny jeans feature 5 pocket styling, a button fly, whiskering, and fading detail with some intentional distressing on the front, mixing tradition with a modern flare.
The 501 Skinny Jeans come in sizes 23-32, which equates to around XXS-L. If you need more help with sizing, refer to the size guide on the item page. The 501 Skinny Jeans are available for $98 in one color: Can't Touch This, and this Revolve clothing review thinks the jeans exude that cool confidence, too.
Michael Stars Mock Neck Midi Dress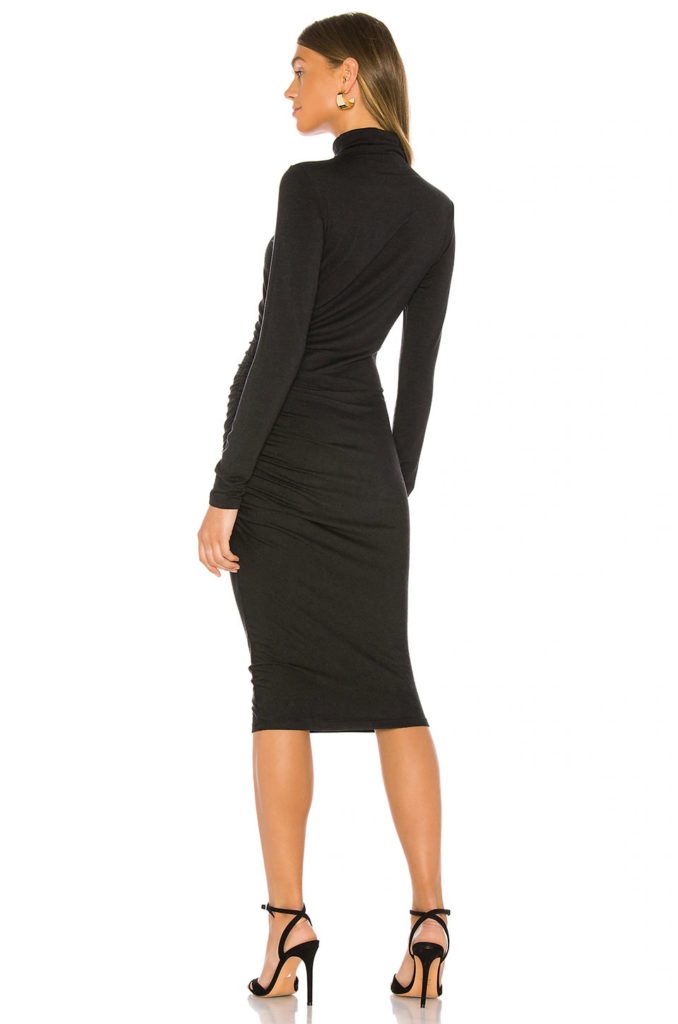 Michael Stars Mock Neck Midi Dress is one of the Revolve dresses that are a great throw-on and leave the house kind of dress—Revolve calls this "pull-on styling". It comes in Noir and Saddle colors in sizes XS-L. The Mock Neck Mini Dress features side-ruching for a sexy feel that's comfortable as well.
This Revolve dress is made in the USA and perfect for day or nightwear. The designer, Michael Stars is known for classic, season-appropriate pieces, and this Revolve clothing review envisions the Michael Stars Mock Neck Midi Dress ($128) as a perfect addition to your fall/winter wardrobe.
X FP Movement Take Me Away Onesie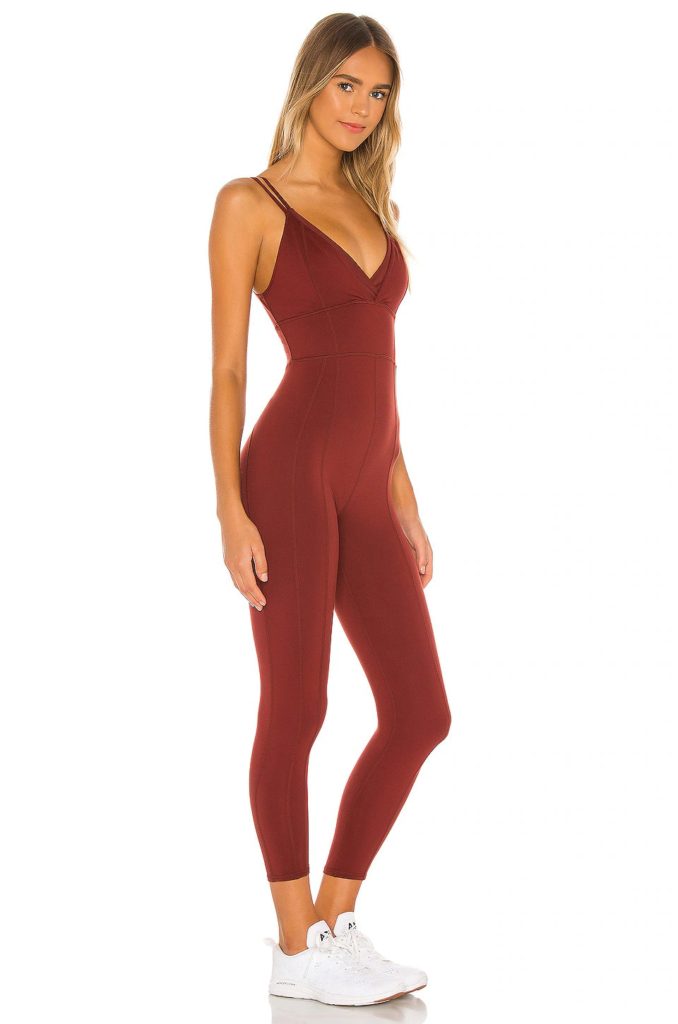 Many of us don't think of trendy, mid-to-high fashion when it comes to activewear. Think again. The X FP Movement Take Me Away Onesie from Revolve just might be your new and hot ticket to a workout that will make you do a double-take in the gym mirror. With the stretchy fit design, layered bodice, and form-fitting texture, you can feel comfortable, supported, and fabulous.
The X FP Movement Take Me Away Onesie comes in sizes XS-L for $202, available in black or burgundy. Throw on a jean jacket and some Aviators for a chic street look, or pair with some sneakers and take on your morning jog. Either way, you're bound to look your best (and fit) self any time of year.
Revolve Reviews: What Do Customers Think?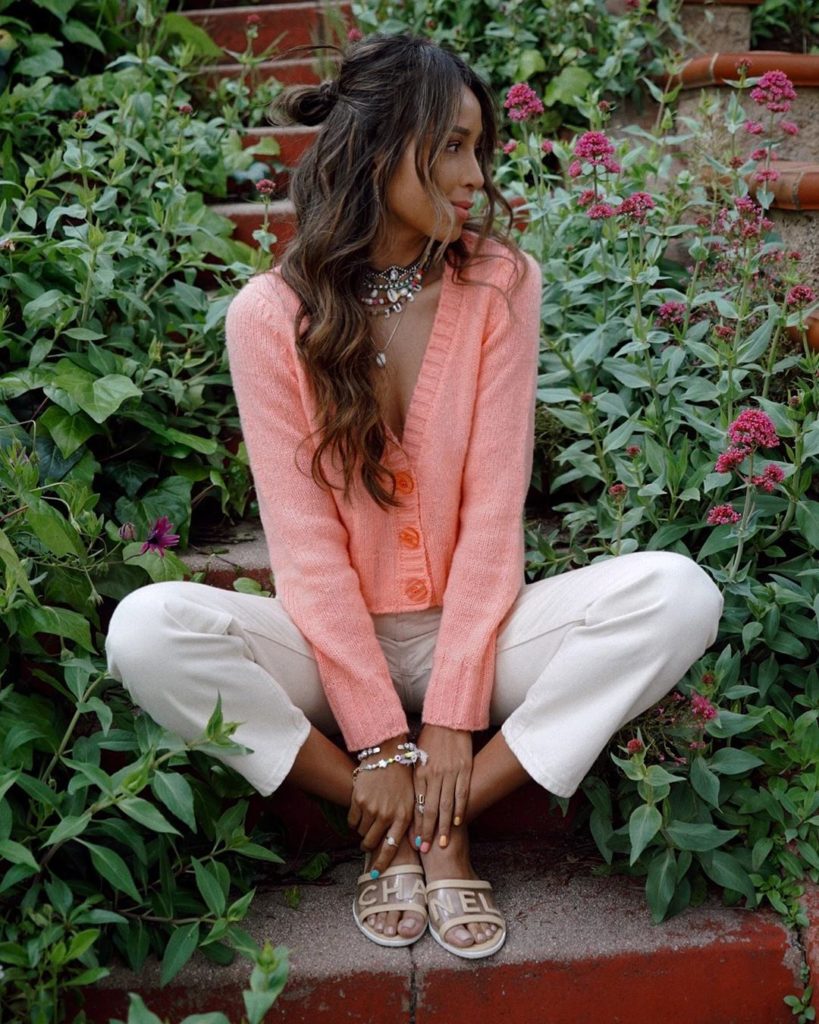 This Revolve clothing review will go over the company's reviews and ratings. The Better Business Bureau's certification for the company is a B+. All complaints made on the BBB's website have been resolved.
The company has an overall rating of 4 stars, and their 5-star reviews are abundant with very happy customers.
Revolve won the 2019 Customer Choice award on SiteJabber, which highlights the company's stellar customer service and timely delivery. One review states that: "Revolve is hands down the best shopping experience out there."
Is Revolve Clothing Worth It?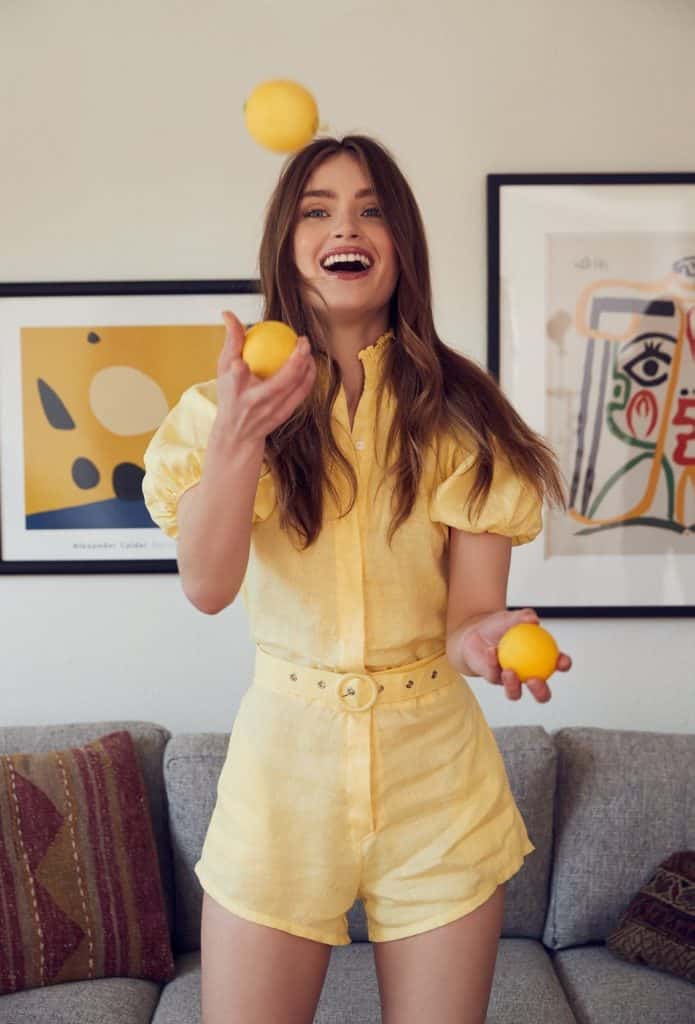 If you're young and trendy, Revolve has something for you. If you like to follow the newest trends, love Instagram culture, and can't get enough of influencers—or if you simply like cuddly sweaters or cute jeans—then Revolve is a great option. This Revolve clothing review can't help but go gaga for the adorable clothing worn by the gorgeous men and women on their Instagram page. Who doesn't want to look and live like an influencer?
Mid-to-high prices for fashion-forward apparel means that Revolve can be used for special occasions and events like say, a bachelorette party in Miami. Or, for others who require a fresher closet regularly, shopping at Revolve can be done more frequently. Pieces vary in price across Revolve's extensive collection, so it's definitely possible to shop regularly if you have the budget (keeping in mind that nothing would be considered inexpensive).
This Revolve clothing review keeps in mind the numerous complaints about clothing quality, and our response is: we've all been there with online shopping, no matter the company. That's one of the trickiest things about online shopping. But with the Revolve clothing return policy, you're in luck, because you have 30 days to return the item for a full refund.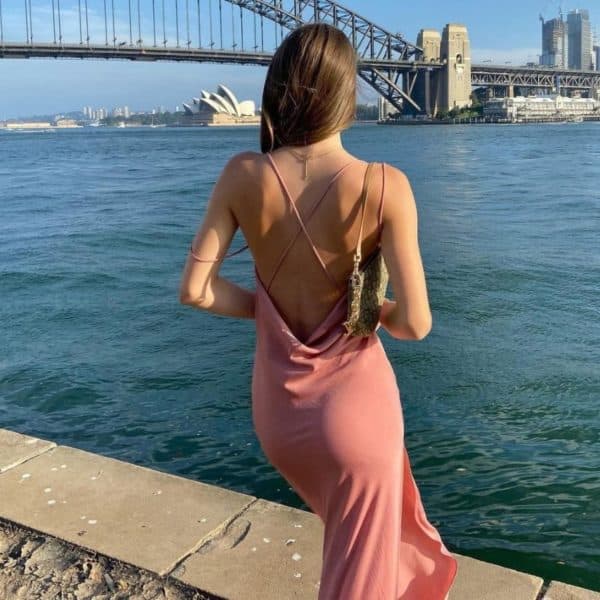 Revolve has a great variety of brands and seriously trendy items. With so many style options, the site has something for every fashionista—regardless of who you're following. Revolve is gold and definitely worth the buy.
Revolve Promotions & Discounts
Revolve offers 10% off when you subscribe to their newsletter. When you subscribe, you'll receive updates about what's new on the site and upcoming promotions.
Where to Buy Revolve Clothing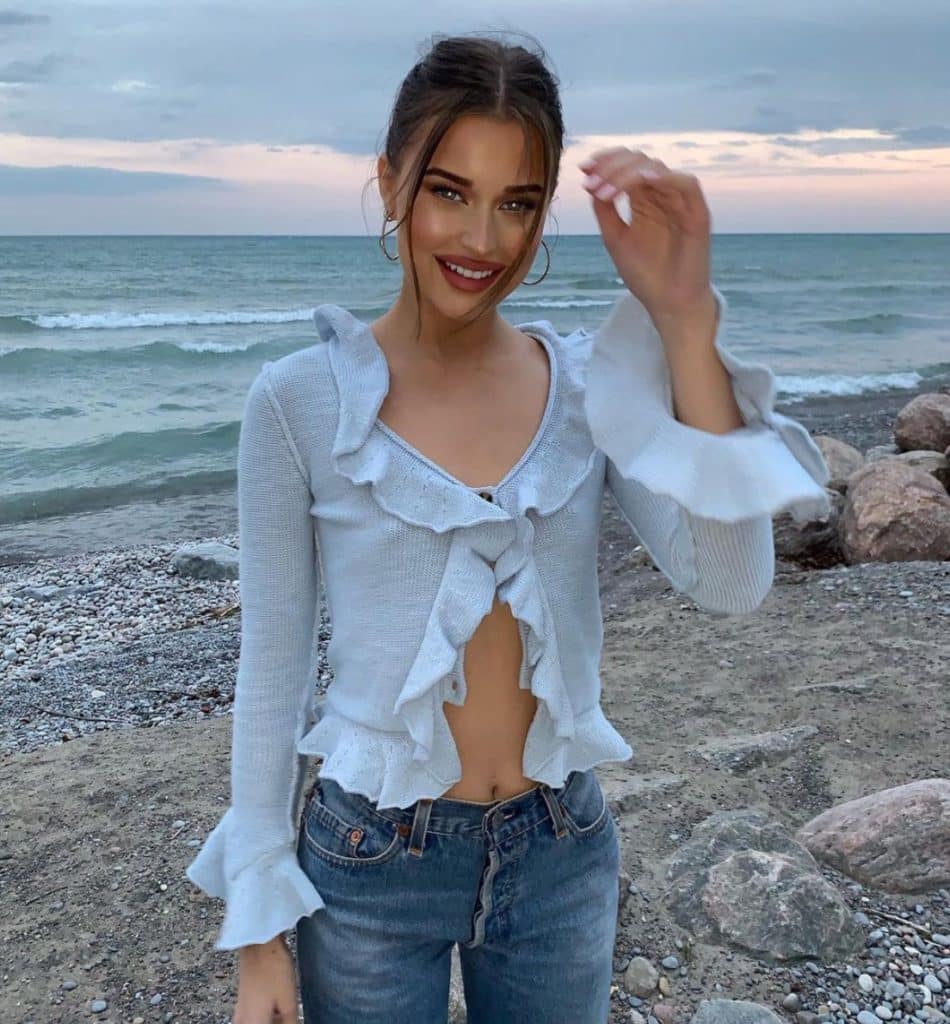 Revolve clothing is available through their website, Revolve.com. Because they buy their products, including Revolve women's clothing, through designers, you may be able to find certain pieces through other retailers that designers partner with. There are currently no Revolve clothing store locations.
FAQ
What sizes does Revolve carry?
Revolve carries women's clothes in various sizes from XXS-XXL
Men's clothes sizes run from S-XL
Not all pieces come in the same range of sizes, so be sure to refer to the Revolve size guide for each item.
Revolve women's shoes typically come in sizes 6-10
Men's shoe sizes range from 7-13
How long does Revolve take to deliver?
Revolve offers shipping to most countries including the US, Canada, and the UK, and more. However, due to restrictions from their financial partners, Revolve does not currently ship to the following countries: Belarus, Burma, Congo, Cote d'Ivoire, Crimea, Cuba, Iran, Iraq, Lebanon, Liberia, Libya, North Korea, and Somalia.
Orders placed after noon PST will ship the next business day. Orders placed after 12 PM PST on Friday will ship out Monday. There may be possible delays and Revolve is only provided with an estimated delivery date from their carriers.
Revolve offers free 2 day shipping with no order minimums! That means you can order as little or as much as you want and still receive super fast shipping!
How do I return something to Revolve?
Revolve offers two free ways to return your order. The first way is in person with Happy Returns. The second way is through shipping it back to Revolve with a pre-paid return label they provide. Revolve returns take 2-3 business days to process upon reaching their facility. Once your return is processed and your refund is issued, you'll receive a refund confirmation email. This Revolve clothing review found that refunds can take several business days to reflect on your credit card account. This varies depending on your financial institution.
Revolve's return requirements for clothing, shoes, and accessories are that the item must be returned unworn, unwashed, unused, and with all original tags attached. If you would like to do a Revolve clothing exchange, reserve your exchange item online via your order history or contact customer service before returning in person.
Below is the Revolve return policy for things other than clothing and shoes:
Beauty Products: within 30 days if products are unused and unopened
Shipping Charges: shipping charges on expedited orders are not refundable
Modified Policy: if you return more than $7500 within 12 months you may be subject to a modified return policy
Bridal Gowns: all bridal gowns may be returned within 30 days for a full refund or store credit; gowns must be unworn, unaltered, and all original tags must be attached
Bridesmaid Dresses: special orders of 3 or more dresses in one style are final sale
Holiday Returns: during the Holiday season (Nov. 1st – Dec 25th), we'll accept your return after 30 days so long as it is received by January 10th.
To ship an item back to Revolve, follow these steps:
Fill  out a return form from the website; once processed, you will need to print the UPS label and 3 copies of the commercial invoice
Pack your item(s), including the packing slip, in the box and attach the prepaid UPS label to the return package; keep 3 copies of the commercial invoice and hand them over with the package at the UPS Store (the package will not be accepted without the invoices)
Drop off your return at any UPS store
Returns take 2-3 business days to process upon reaching the Revolve facility. Once your return is processed and your refund is issued, you'll receive a confirmation email. Refunds can take several business days to reflect on your credit card account depending on your financial institution.