About Simons
La Maison Simons, also known simply as Simons, is a Canadian-based department store from Quebec. The company sells men's and women's apparel and accessories, as well as home goods.
Simons has been around since 1840, which is a total testament to its success. On top of that, it has been featured by notable media sources throughout the years, such as WWD and Styledemocracy. Its Instagram boasts over 170k followers.
This Simons Maison review will take an in-depth look at the store and its best-selling product categories, customer ratings, promotions, and more to help you decide if it's worth making a trip.
Overview of Simons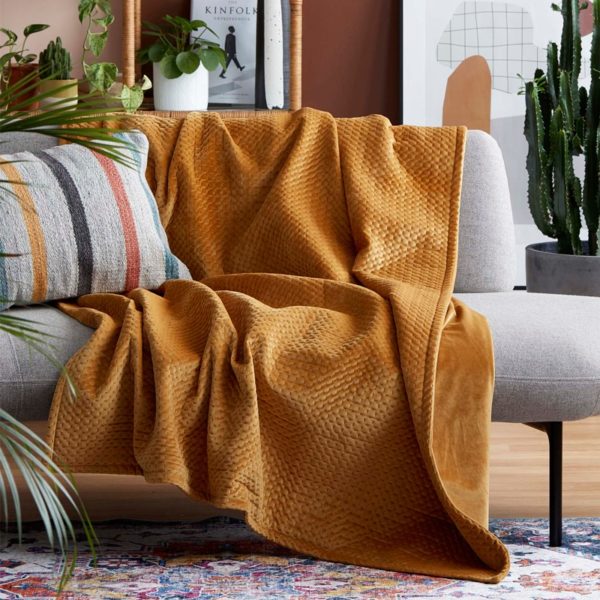 La Maison Simons was founded in 1840 in Quebec City by John Simons. While the store began as a small shop, by 1952 it had transformed into the powerhouse department store chain it is today.
During this period Simons created their in-home youth-centered brand, Twik, inspired by pop icon and international sensation Twiggy. They continued to expand, opening more locations in Quebec and later all over Canada.
Simons' mission is all about "tying together tradition and the future." They've been around for over 176 years and have continued pursuing the goal of "reaching new levels of retail excellence."
The Simons Canada headquarters are in Quebec City and their products are made worldwide, as they sell a large variety of brands. Today, they have over 15 locations.
Before we take a look at some of the brand's best-selling products, this Simons Maison review will highlight some of their highlights:
Highlights
Offers a stunning variety of products across numerous categories, including men's apparel, women's apparel, home goods, and more
Products are available in a large range of prices
Positive reviews on customer experience
Simons has a Points System that can help save you money
30 day returns and exchanges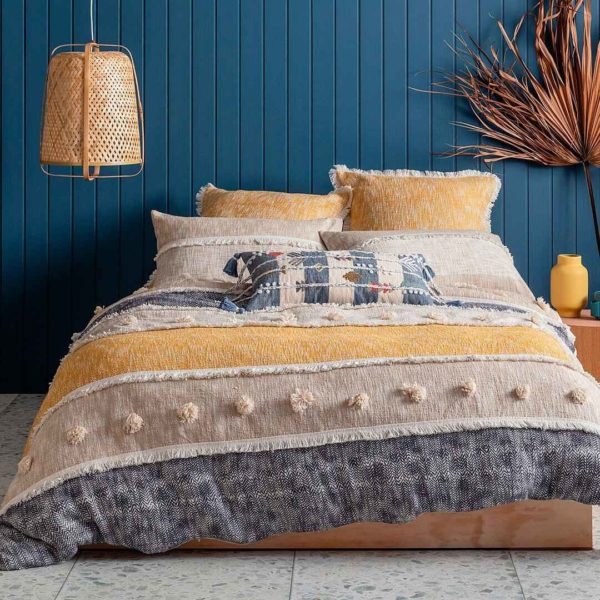 This Simons Maison review is going to cover the best of the best when it comes to women's and men's apparel and accessories, as well as home goods. Let's get started, shall we?
Simons Home Review
At Simons, you'll see home goods from numerous well-known brands, including their in-house brand: Simons Maison.
They sell products suitable for multiple rooms, such as the bedroom, bathroom, kitchen, and dining room. The company also has a collection with 5-star hotel chain Le Germain Hotels. Get ready for a quintessential comforter set, hanging chair, and shower curtain.
Simons Grey Ombre Comforter Set Review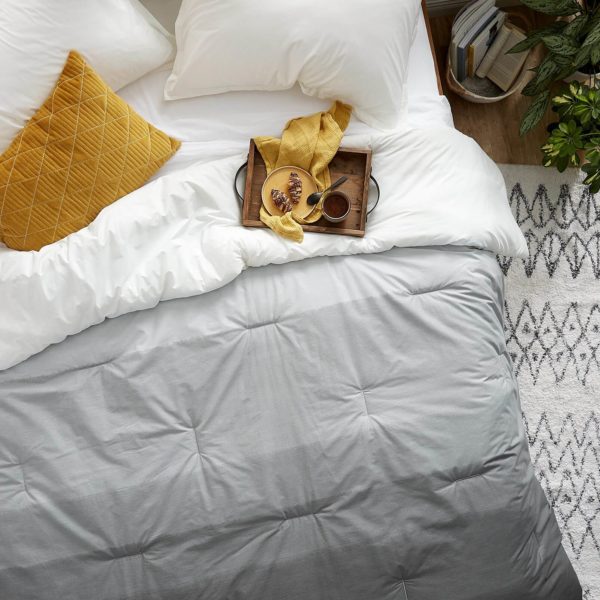 This Grey Ombre Comforter Set is the perfect comfortable and unique addition to any modern bedroom. The color block ombre look from white, grey to charcoal adds a bold and chic look that isn't just your average grey bedding.
The fabric is made out of 50% cotton and 50% polyester.
This set comes with:
Twin: $40 –  1 comforter 66″ x 90″, 1 pillow sham 20″ x 26″
Double: $55 – 1 comforter 84″ x 90″, 2 pillow shams 20″ x 26″
Queen: $60 –  1 comforter 90″ x 95″, 2 pillow shams 20″ x 29″
King: $79 – 1 comforter 108″ x 95″, 2 pillow shams 20″ x 36″
These options give you everything you could ask for from a bedding set at an affordable price and a great look.
Simons Crocheted Cotton Hanging Chair Review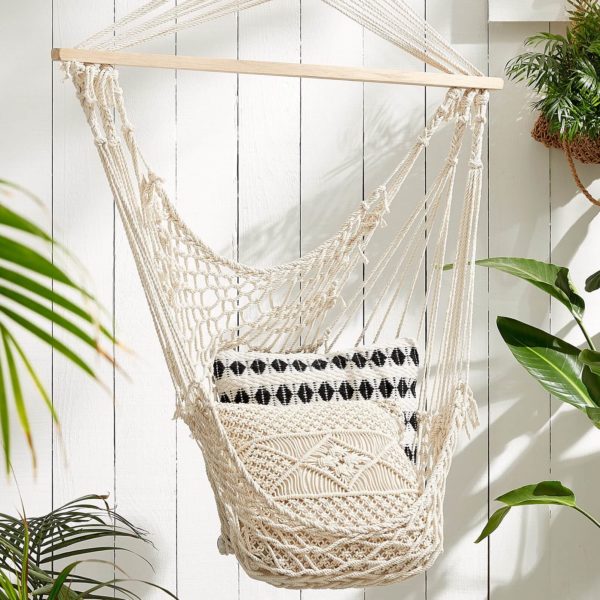 Swaying in a hammock, a tropical breeze rocks you from side to side, a daiquiri in your hand… wait, what were we talking about? Oh yeah.
If you can't be on an island, then this hanging chair will make you feel like you're there. Well, close enough. The Crocheted Cotton Hanging Chair is a comfortable and durable hanging chair that comes in an ecru/linen color.
This cozy piece comes in 1 size: 40''x40''.
It has a handmade look thanks to the intricate, knotted fabric throughout. The Crocheted Cotton Hanging Chair is made from 100% cotton cord and has wooded ends and a metal ring to make it more sturdy.
This chair can hold up to 220 pounds. To no one's surprise, this little slice of tropical paradise is currently sold out, but keep checking back to see when it's back in stock.
Simons Maharaja Garden Shower Curtain Review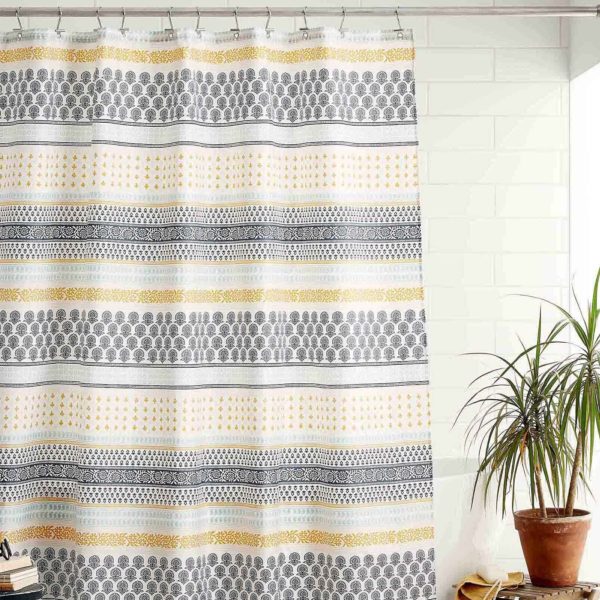 Showers can be the perfect getaway from your day, so why not have a shower curtain that takes you to a beautiful place to complete the experience. The Maharaja Garden Shower Curtain combines function and fun with its enticing patterns and colors.
This product features a vibrant design of symbols that is inspired by Indian art of the past. It's meant to evoke the feelings you get while visiting India's royal gardens.
Featuring 100% waterproof polyester, this shower curtain is machine washable and has a weighted bottom seam and anti-rust metal eyelets. All of these features make it extremely functional as well as beautiful.
Coming in at 71″ x 71″, you can grab your very own $19 Maharaja Garden Shower Curtain on sale for $15.
Simons Mens Clothing Review
Simons sells an assortment of men's clothing, ranging from outerwear and  and just about everything in between.
They stock clothing that is part of the Le 31 Wardrobe collection as well as other popular brands. Let this Simons Maison review show you just a few of their standout products.
Simons Rugged Leather Perfecto Review
A leather jacket is a staple piece in anyone's wardrobe. It looks amazing thrown on top of any look and never goes out of style. This Rugged Leather Perfecto jacket is available in a slimming black. This biker jacket is part of the Le 31 exclusive collection.
This sleek piece of apparel features silver hardware including snap buttons on the collar and an asymmetric zip. These zippers are a unique and visually interesting addition that adds a cool factor.
The Rugged Leather Perfecto also has a double point collar and is made out of 100% genuine pebbled leather with a satin-style lining made of 100% polyester.
You'll have to postpone your biker meetup for another day, as this item is currently out of stock. But once it's available again, you'll be the king of the streets.
Simons Club C 85 Sneakers Review
White sneakers are a go-to whether you are running to the grocery store or on a night out. The Club C 85 Sneakers are a remake of the iconic Reebok retro 80's sports shoes. They feel like athletic shoes but look so fashionable!
These Reebok classic shoes feature a leather upper that has perforations at the front to improve ventilation.
They also have a removable cushioned insole with a shock-absorbent EVA midsole. On top of that, these shoes have an embossed non-skid rubber outer sole.
Get a pair of these sublime Reebok sneaks for only $79.
Simons Womens Clothing Review
The Simons ladieswear section has everything you need from coats, shorts, pants, shoes, and so much more. They sell international brands as well as Canadian brands, so there's bound to be something that catches your eye (for us it was multiple somethings).
This Simons Maison review will feature some best-selling Simons femme clothing so you can see what all the fuss is about.
Simons Pure Silk Short Pajama Set Review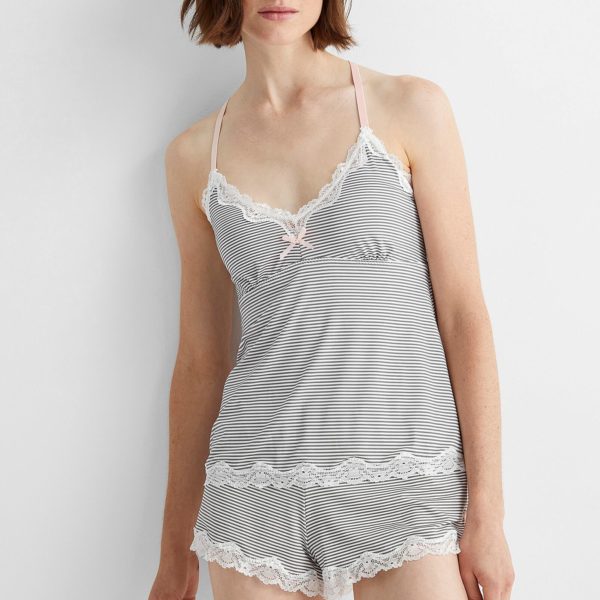 A comfortable pajama set that looks put together and will always match is a win in our books. This grey Pure Silk Short Pajama Set by Lunya at Miiyu is easy to wear and gives the perfect amount of coverage. It contains boxer shorts, a camisole, and a robe for supreme lounging.
This set looks and feels luxurious, soft, and lightweight, making it easy to wear. There's also a casual look about it, but don't let that fool you: there's more to this set that meets the eye.
Unique additions such as layered panels on the side of the shorts, a layered back panel on the back of the camisole, and boxers with a comfortable and stretchy elastic waist make the Pure Silk Short Pajama Set not just sleepwear, but an entire relaxation experience.
This set is 100% silk and 100% sold out. We know, we were bummed out too.
Simons Smooth Faux-Leather Legging Review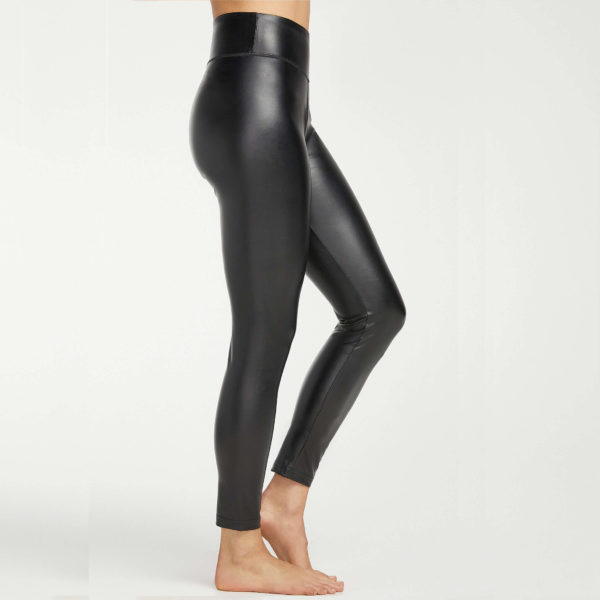 Leather leggings are as classic as a pair of jeans. These Smooth Faux-Leather Leggings are the perfect pair of bottoms that will add an edge to any look. You can wear them day or night for an utterly cool and sophisticated look.
They come in black and are made of faux-leather, featuring an 85% polyester and 15% elastane interior and 100% polyurethane exterior.
These leggings have a comfortable elastic band that makes them a breeze to wear no matter what you are doing. The Smooth Faux-Leather Leggings retail for $30. So go on, what are you waiting for?
Simons Reviews: What Do Customers Think?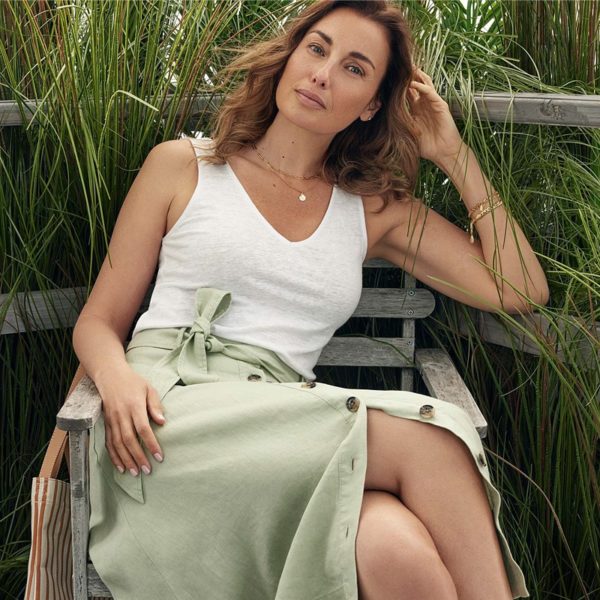 Our Simons Maison review wouldn't be complete without taking a look at what buyers had to say about their purchases, customer service, and the overall shopping experience. With that in mind, we took to the internet to get all the nitty-gritty details when it comes to all things Simons.
Unfortunately, many of the items on the website only have a handful of ratings each, so we may not be able to paint an accurate picture of how they actually fare in the real world. But, we will share a snapshot and take it from there.
Overall, the website proves that Simons apparel and home goods are well-received:
Crocheted Cotton Hanging Chair: 5/5 stars out of 3 ratings
Maharaja Garden Shower Curtain: 5/5 stars out of 15 ratings
Rugged Leather Perfecto: 4.3/5 stars out of 6 ratings
Smooth Faux-Leather Leggings: 4.8/5 stars out of 5 ratings
Authentic Bomber Jacket: 4.7/5 stars out of 6 ratings
Reddit reviews are also very positive. Customers loved the range of prices and products available. As one commenter put it simply: "Big store, large variety of styles of clothing. You can find a t-shirt in there for $30 or $800."
Many Redditors find that the prices are very reasonable for the quality of clothing available:
"I loved the variety of clothing, watching the inventory change with the seasons, and the selection including everything from their house brand Twik to high end brand clothing, something for every income range."
This Simons Maison review found 40 Trustpilot reviews that gave the brand a rating of 3/5 stars. Despite the average rating, quite a few customers told of their positive experiences while shopping with them:
"Simons my go to store for absolutely everything and out of maybe 100 orders i've only disappointed once. Customer service is great, shipping is quick, and they have a great selection of clothes, designers, home decor."
Buyers were happy with the customer service and said that it was very helpful. They were also "Very pleased with the quality for the price of both." Overall reviews seemed positive: "Great selection and quality. Fast delivery."
The are a handful of complaints detailing their experiences with either missing items in shipments, poor quality of clothing, and issues with customer service. Luckily, we do note that these kinds of comments are in the minority.
A positive Simons review said, "It's super fast, convenient, reliable, and they'll give you your money back, no questions asked, if you are unhappy with your purchase." Another echoed, "Issues but Simons were great in resolving them."
Simons also has a rating of 4.6/5 out of 15,189 on their website. Overall, customer reviews were positive, so all in all, it seems like the company is doing a great job at the end of the day.
Is Simons Worth It?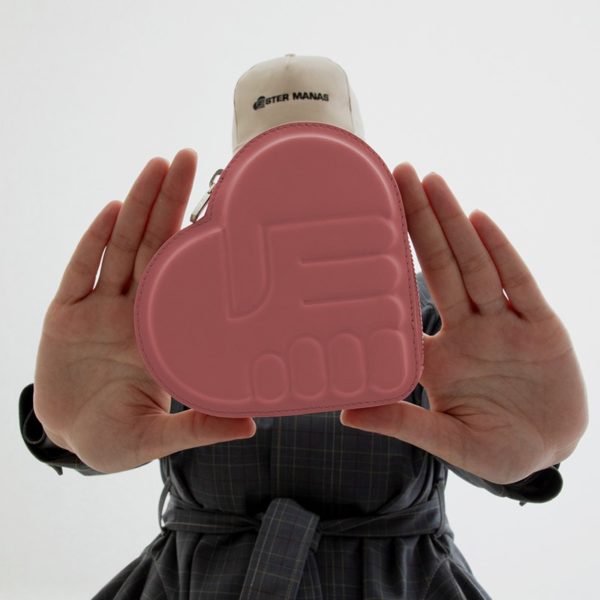 In conclusion, this Simons Maison review thinks that the department store is definitely worth checking out. Any time of the year you make the trip, there's going to be a large range of clothing available in many different styles and prices.
Customers love the diverse selection available and so do we. It's always nice to have a one-stop shopping experience! For those who are shopping online, we didn't encounter too many comments about difficulties regarding orders, so it's safe to say that it's a credible outlet.
Simons Promotions & Discounts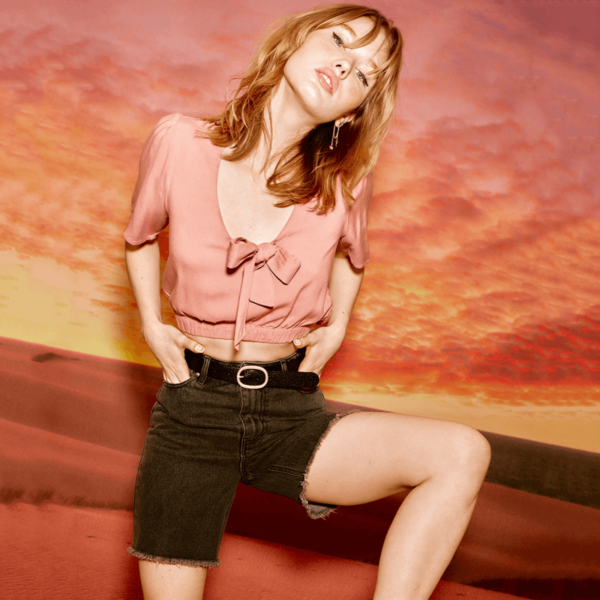 This Simons Maison review found that if you are looking for a discount, you can shop at the sale section for some amazing deals.
You can also get $10 off a purchase of over $100 when you sign up for their newsletter.
Where to Buy Simons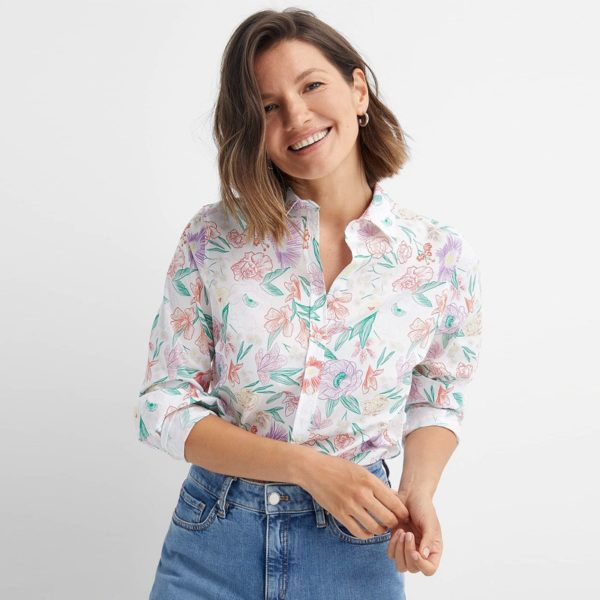 You can shop Simons en ligne at simons.com. Also, seel free to visit brick-and-mortar Simons stores in Quebec, Ontario, Alberta, and British Columbia for a more personal shopping experience.
FAQ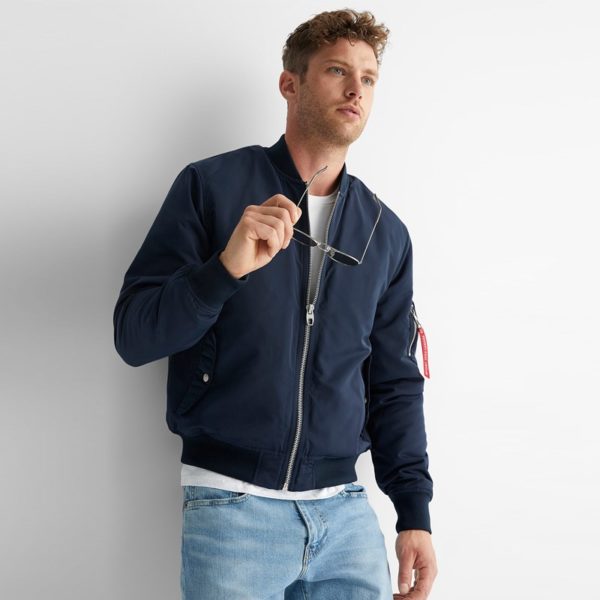 Where does Simons ship from?
This Simons Maison review found that the brand ships from Canada.
Is Simons a Canadian company?
Simons is a proudly Canadian company that operates out of the province of Quebec.
Is Simons ethical?
At the time of this review, it does not seem as if Simons is making strides in ethics, and sustainability, as per their Good On You ranking. But, we hope that we can report an update on this in the future.
How do Simons points work?
This Simons Maison review found that their points system allows you to get perks and privileges as you buy.
This loyalty program is free to join. All you have to do is request The Simons card from an employee at a store location and activate your account online.
To earn points, log into your account while checking out or show a member your card in-store. Each dollar you spend will earn you 1 point.
There are 3 tiers that offer different rewards: enthusiasts who spend between $1-$999, connoisseurs who spend between $1,000- $3,999, and insiders who spend $4,000 or more a year.
How do I cancel my Simons order?
This Simons Maison review found that if you want to cancel an order, you will have to contact their customer service team at 1-877-666-1840.
What is Simons Shipping Policy?
Shipping in the contiguous United States is free on orders $75 or more. Shipping on orders of less than $75 will charged a $10 shipping fee.
Orders will shipped by Canada Post and you can check your order status via their website tracking feature. Delivery will take about 10 business days.
What is Simons Return Policy?
The brand offers free returns and exchanges within 30 days of your purchase and within 10 days for sale items. Shipping fees will not refunded to you.
You can return your item in-store or online by logging into your account or filling out the information requested online.