About Avène Skincare
Avène skincare is known for seemingly mystical skincare qualities, featuring formulas infused with pure thermal spring water.
As one of the leading skincare brands in European pharmacies, Avène products include effective cleansers, toners, moisturizers, serums, and more.
The high-profile brand has been featured in numerous media outlets including Elle, US Magazine, Vogue, and Harpers Bazaar.
Their popularity traverses celebrity and social media realms, with famous users such as Kendall Jenner, Gwyneth Paltrow, and Winnie Harlow, and an Avène Instagram following of 185k.
This Avène skincare review will explore the company and a selection of bestsellers, customer feedback, promotions, and more, to help you decide if their products are worth buying.
Overview of Avène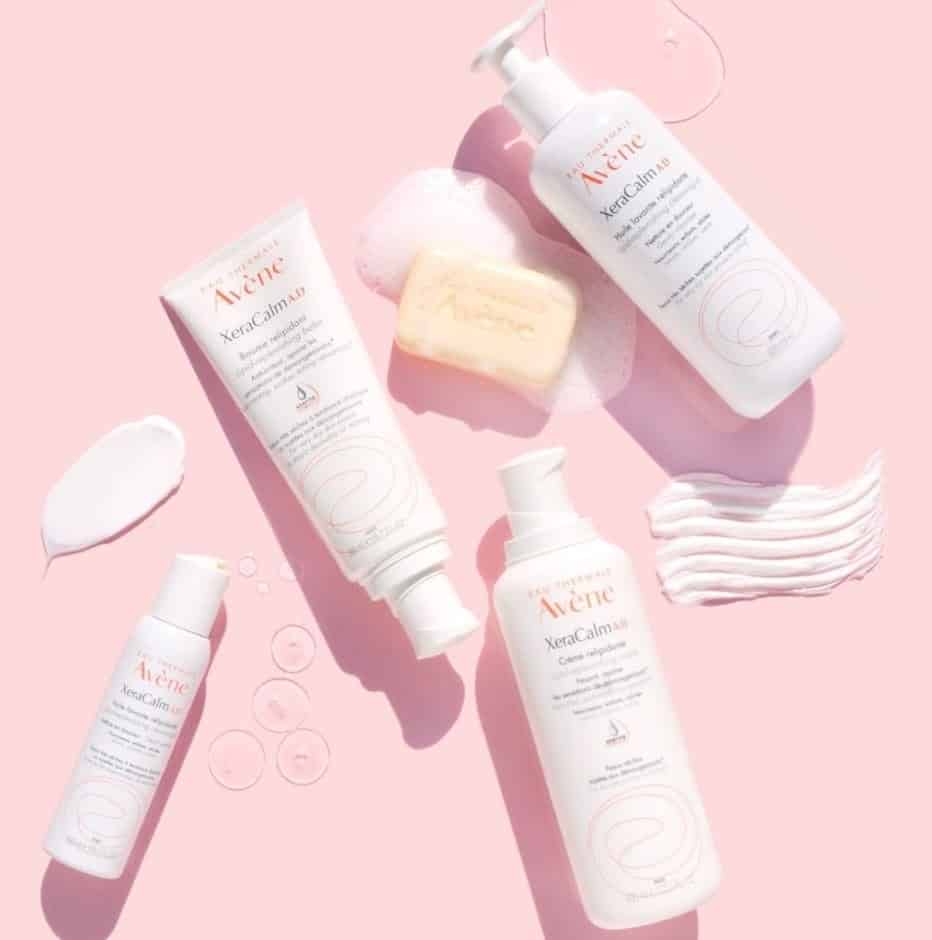 Avène dates back to 1736 with over 2 centuries of expertise in caring for all skin types but specializing in sensitive skin. The brand operates from its headquarters in Avène, with all products manufactured in France.
Avène uses formulas that are recommended by dermatologists worldwide and their skincare collection utilizes pure water flowing from a thermal spring in Avène, containing remarkable soothing and calming properties for the skin.
Note that Avène's Thermal Spring emerges within an environmentally protected site in the Haut-Languedoc Regional Park.
The natural biodiversity and low rate of human activity ensure that the water remains untouched from modern-day technology, pollution, and contamination.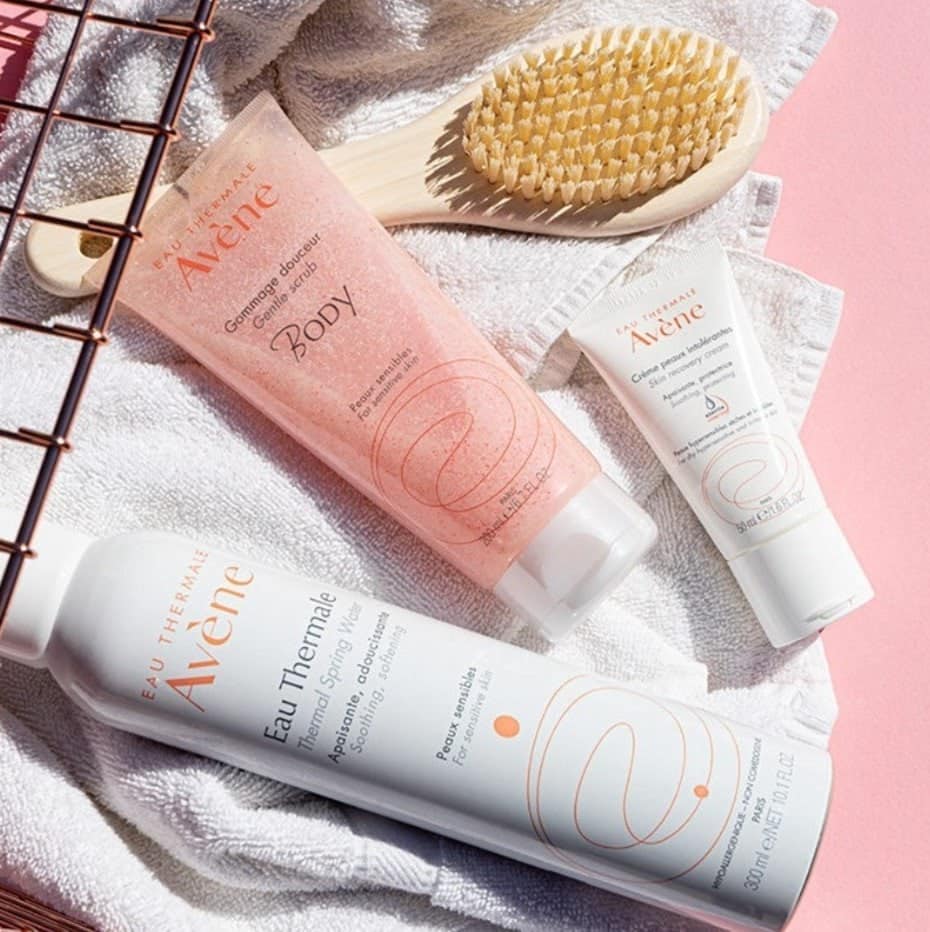 This Avène skincare review will now present the glaring pros and cons of the brand:
Pros
Wide variety of skincare and multi-product regiments
The skincare products focus on individualized needs; acne-prone skin, eczema, hypersensitivity, skin affected by cancer, and other conditions
Products infused with environmentally protected, pure thermal spring water
275 years of pharmaceutical and dermatological experience
Recommended by dermatologists
Recyclable packaging to minimize the ecological footprint
Skin regimen quiz provides personalized product recommendations
Positive customer reviews on multiple platforms
Offers Afterpay installments as an alternative payment
Fast shipping
Free standard shipping on US orders $45+
60-day money-back guarantee
Cons
Above-average pricing
Alleged allergic reactions and possible ineffective products
Avène tests on animals, though only when required by law
Avene Skincare Review
Skincare is a journey, not a race. It may take some time to find the ideal line of products that work well with your particular skin type. Fortunately, Avène has a collection that caters to numerous skincare needs, with formulas that are safe for sensitive skin.
This Avène skincare review will now review the brand's most coveted products to help narrow down your selection. From Avène's iconic Thermal Spring Water and hydrating creams to clarifying cleansers, you may end up finding your new skincare staple.
Avène Thermal Spring Water Review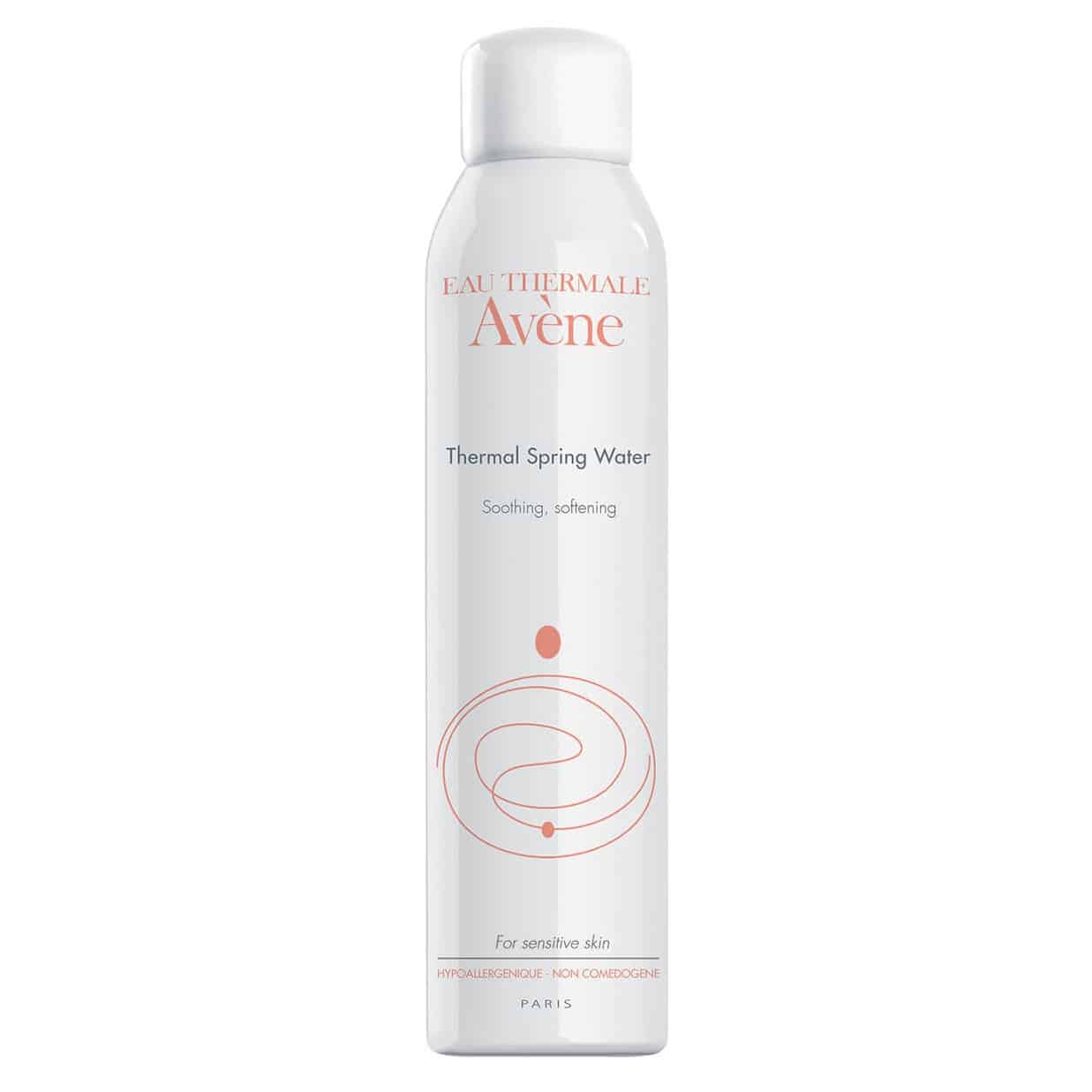 The Avène thermal water contains a neutral pH level that reduces sensitivity and restores balance, resulting in smooth, soft, and hydrated skin. This clinically-approved spray captures Avène's spring water for a refreshing mist whenever your skin needs it.
This Avène Thermal Spring Water spray is suitable for all skin types and can be used as frequently as necessary, at home, or on the go.
Spray onto skin and leave it on for 2 to 3 minutes, then gently pat dry. For a more intense cooling effect, place the bottle in the fridge and use it in the evening with the Avène Retrinal 0.1 to wake up to dewy skin. The Thermal Spring Water comes in:
1.6oz for $9
5.0oz for $14
10.1oz for $18
Avène Cicalfate+ Restorative Protective Cream Review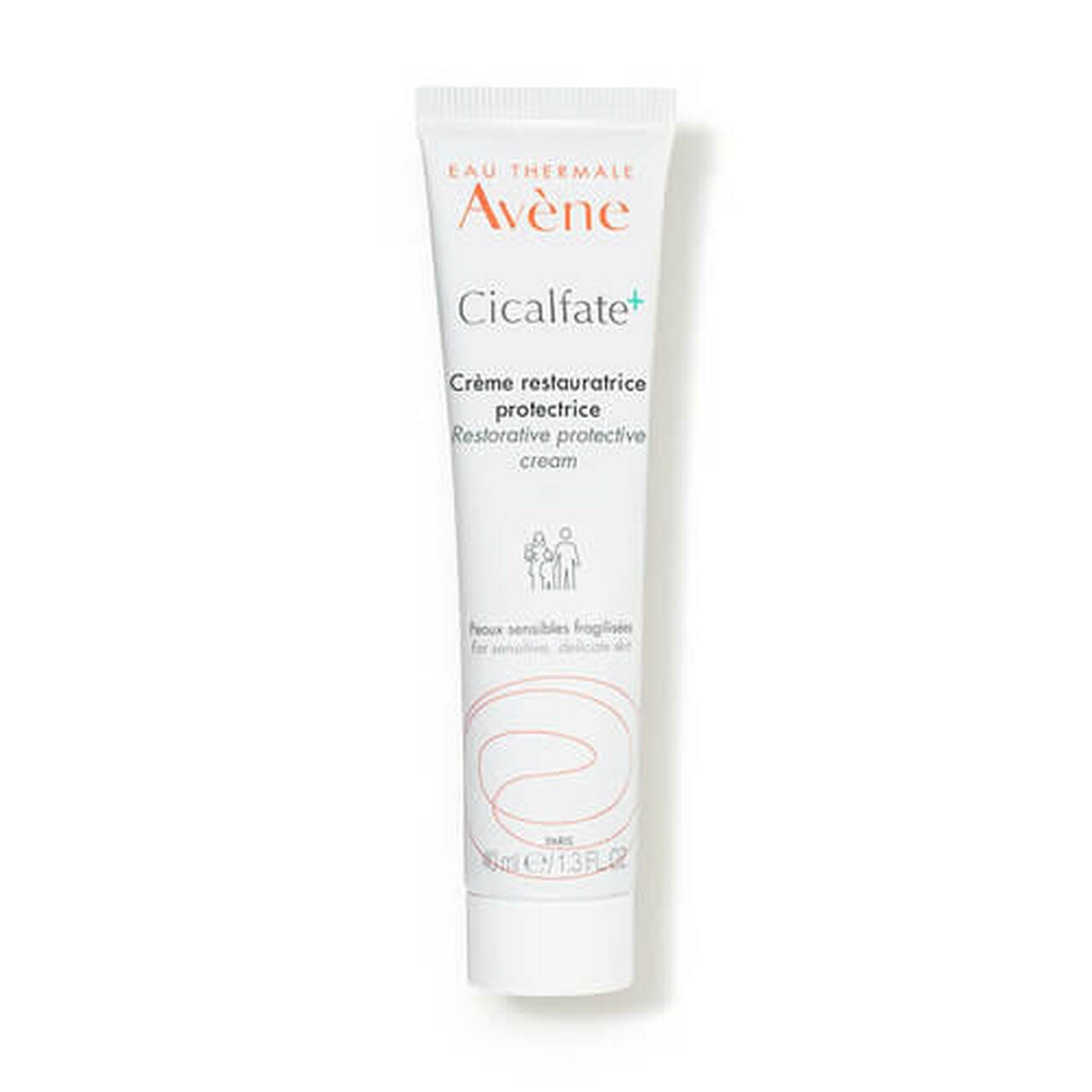 Prepare your skin for a rich, nourishing, restorative journey with Cicalfate+ Restorative Protective Cream.
This cream helps protect the skin from external aggressors while maintaining proper hydration for optimal skin restoration. It's even safe for infants and children.
This product is infused with C+ restoretm, a postbiotic agent is rich in proteins to encourage skin restoration.
Restore, hydrate, and protect your skin by applying the Cicalfate+ Restorative Protective Cream twice a day, available in 1.3oz for $28 or 3.3oz for $42.
Avène Skin Recovery Cream Review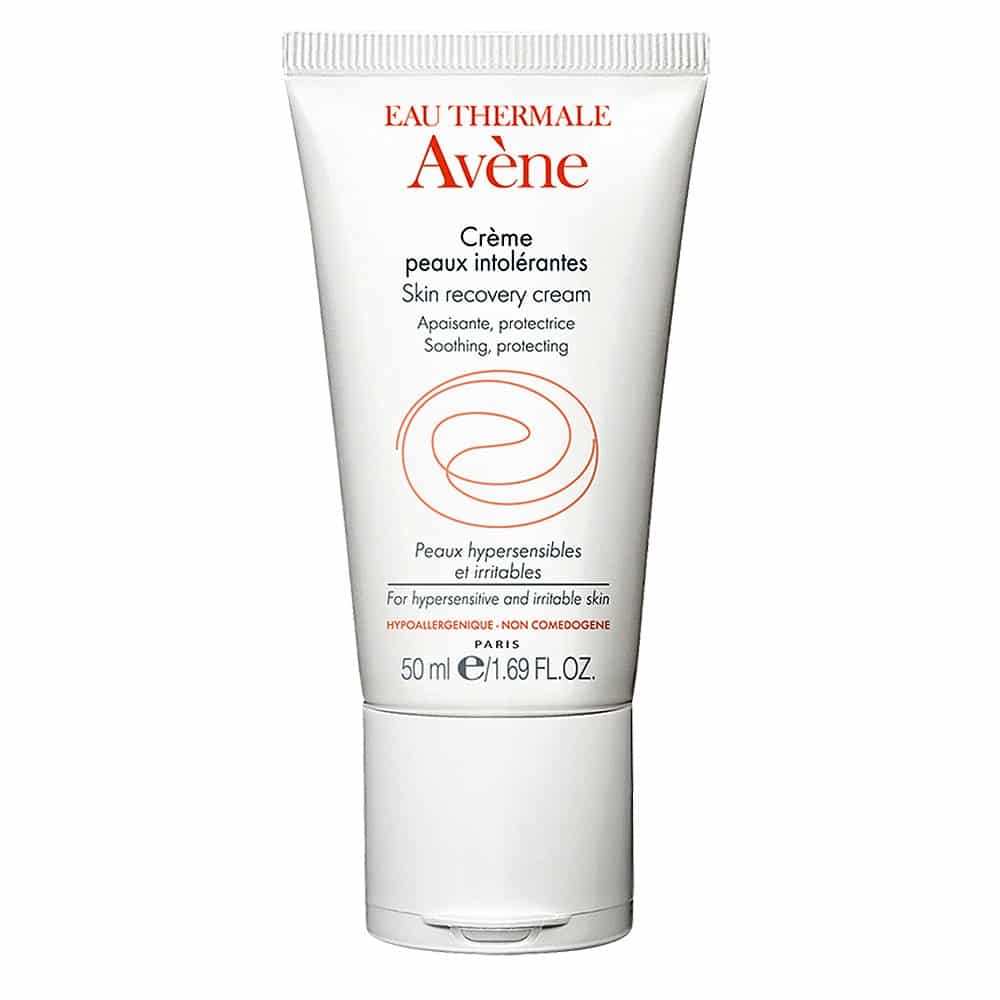 Avène moisturizers provide an array of skincare benefits, and this Skin Recovery Cream stands out within their collection for its minimal ingredients, providing a high-level tolerance for hypersensitive and irritated skin.
Even if you consider your skin nonsensitive, dry winter air, topical acne treatments, and unsuitable face wash can cause irritation. To get your visage back to normal, this calming cream restores a healthy skin barrier and provides long-lasting protection.
Being a sterile cosmetic, the formula is free of preservatives, parabens, and fragrances. If you also deal with redness, you can pair this with Avène Triacneal to treat stubborn residual marks and imperfections.
This healing Skin Recovery Cream can be used twice a day after cleansing, available for $35 in 1.6 oz.
Avène XeraCalm A.D Lipid- Replenishing Cream Review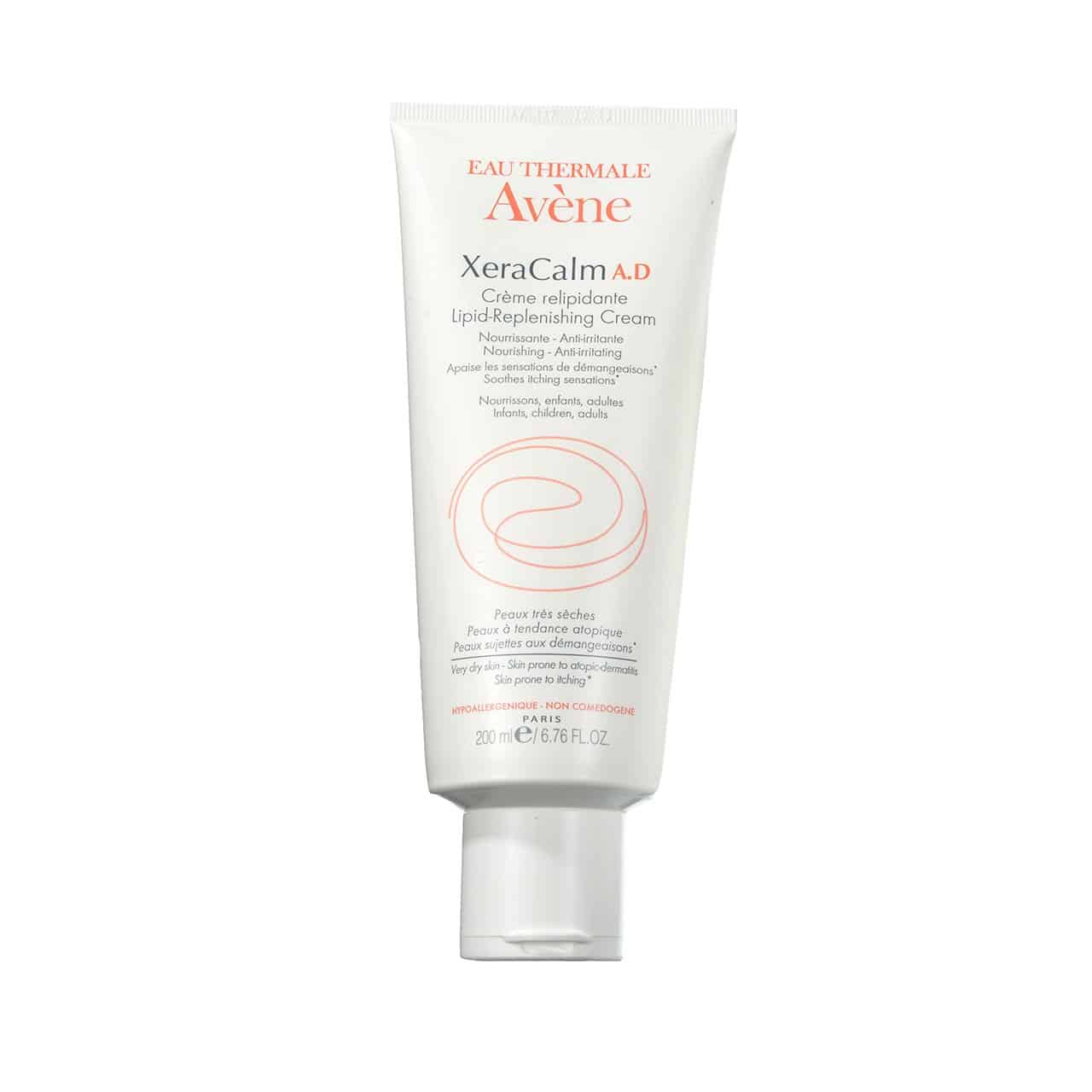 Avène's collection as a whole caters to all skin types, but certain products in their line are designed for specific skin conditions.
One such skincare item is the Xeracalm A.D Lipid-Replenishing Cream. Targeting dry, itchy skin, it's formulated specifically for atopic dermatitis and eczema.
This nourishing Avène cream soothes and calms to achieve glowing, healthy skin for the whole family. It rebalances and supports the skin's defense system, sealing in moisture for up to 48 hours of hydration.
Apply 2x daily or right after stepping out of the shower while the skin is still damp to retain extra moisture. Pair this with the Avène extremely gentle cleanser lotion for optimal results.
The Xeracalm A.D Lipid-Replenishing Cream comes in a 13.5 oz bottle for $48.
Avène Cold Cream Creme Review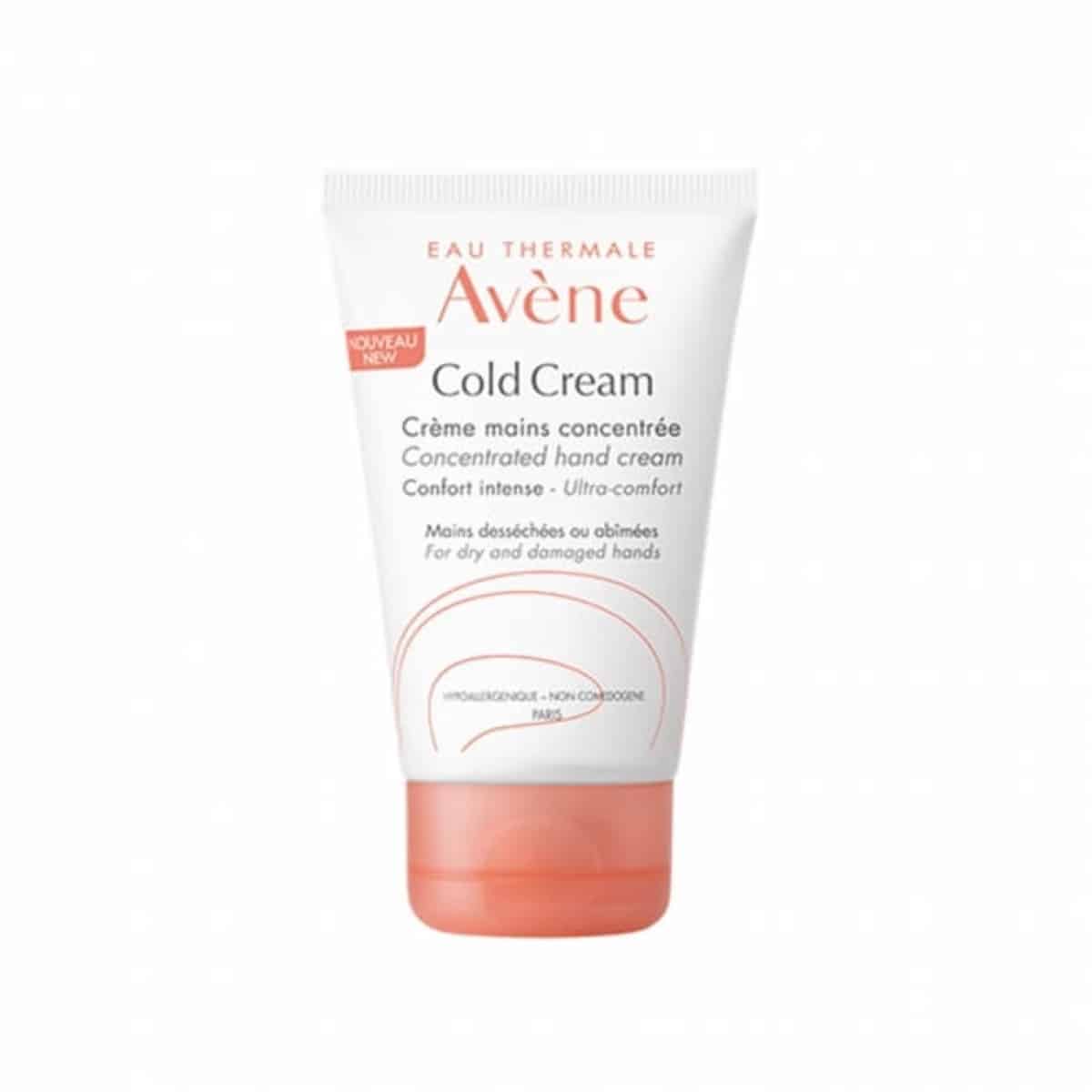 The Cold Cream is rich and creamy, formulated with the purest ingredients for intense hydration.
This nourishing cream restores moisture to localized dry areas like your elbows to soothe dryness from environmental aggressors.
Even with its potent formula, this restorative skincare is suitable for sensitive skin, infants, children, and adults. The cream features hydrating, soothing White Beeswax and Mineral Oil to retain moisture.
Apply this cream twice daily and pair it with the Avène Gentle Milk Cleanser for even better results. With Avène's intended effects demonstrated in 150 clinical studies, we're inclined to trust the company's claims. The Cold Cream comes in a 1.27 oz tube for $20.
Avène Soothing Eye Contour Cream Review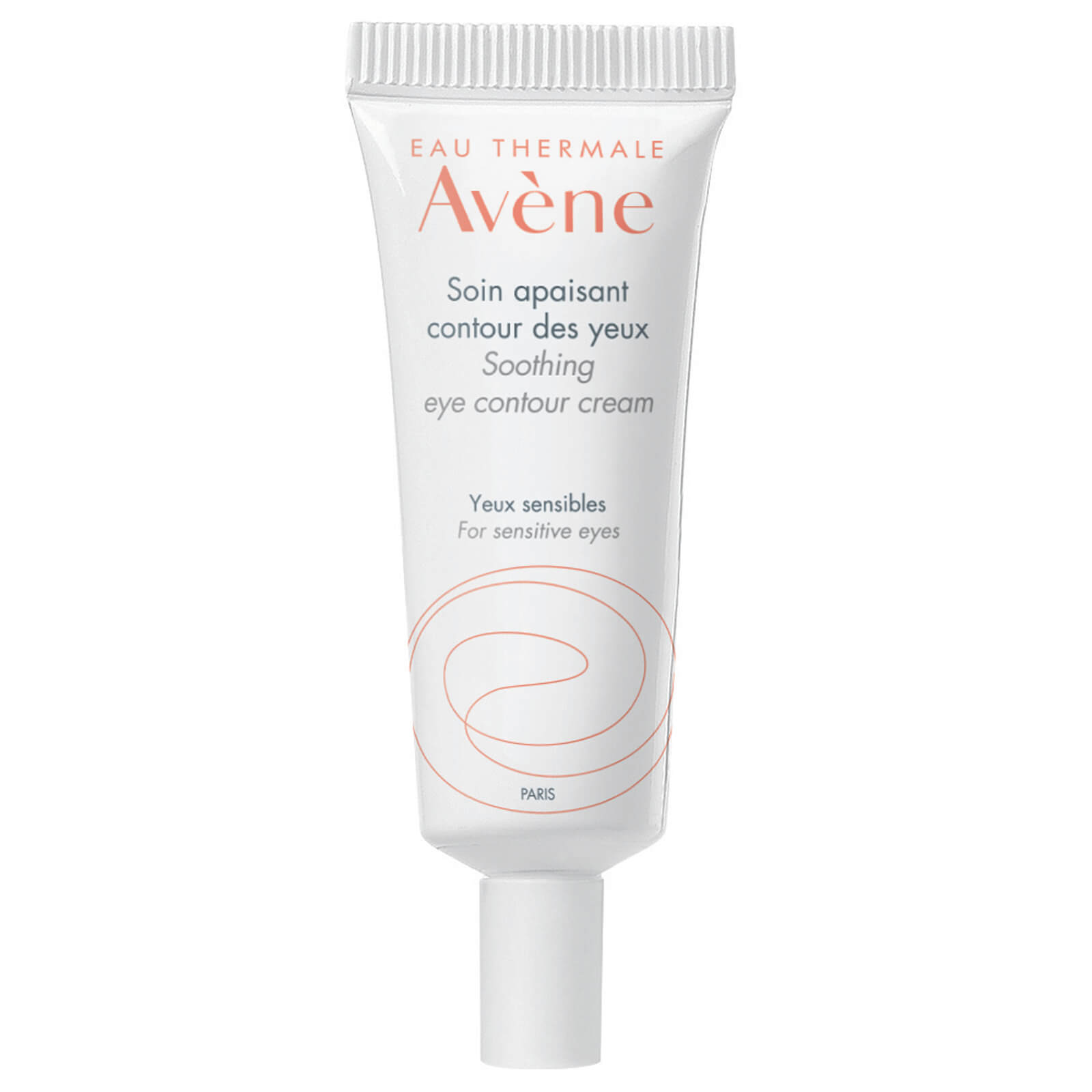 Regardless of skin type, one of the most sensitive facial areas is the skin around the eyes. This lightweight lotion can be used on all skin types, though it's especially beneficial for hypersensitive skin.
The eye cream reduces under-eye puffiness while providing antioxidant protection with the help of Chamomile and Dextran Sulphate. It also incorporates Hyaluronic Acid to provide intense hydration, as well as anti-aging benefits.
Pair the soothing Eye Contour Cream with an Avène gentle toner and finish off with an Avène mask for the ultimate night of pampering and self-care. Add this hydrating, youth-preserving eye cream to your skincare regimen for $27 (0.33 oz).
Avène Hydrance RICH Hydrating Cream Review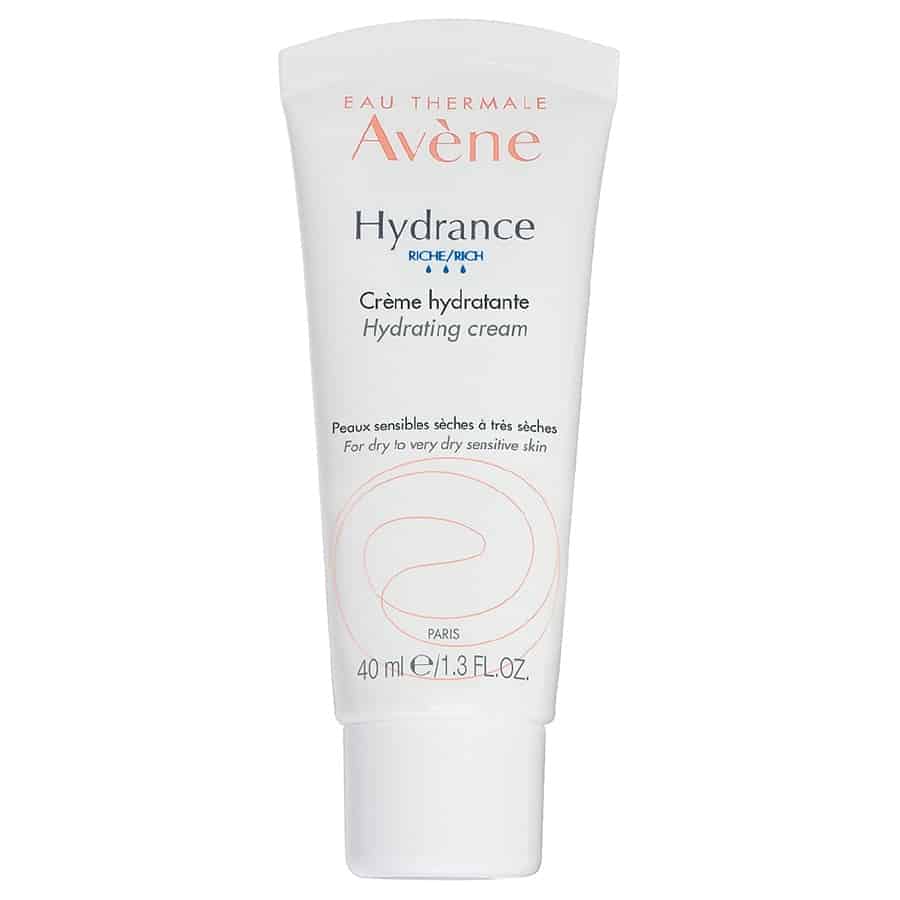 This Avène skincare review has largely focused on healing moisturizers for specific skin conditions so far—now we'll feature a product designed for combination skin. Dermatologists use this term to describe skin that is both dry and oily.
A potential solution to combination skin issues is the RICH Hydrating Cream, which restores natural moisture for 24-hour hydration. You can use it 2x daily after cleansing, and the shine-free finish makes it an excellent makeup base.
This Avène moisturizer leaves skin feeling immediately refreshed and radiant and soothes tightness and discomfort associated with dehydrated skin. Get this RICH Hydrating Cream in the classic Avène 40 ml bottle for $32.
Avène Tolerance Extreme Emulsion Review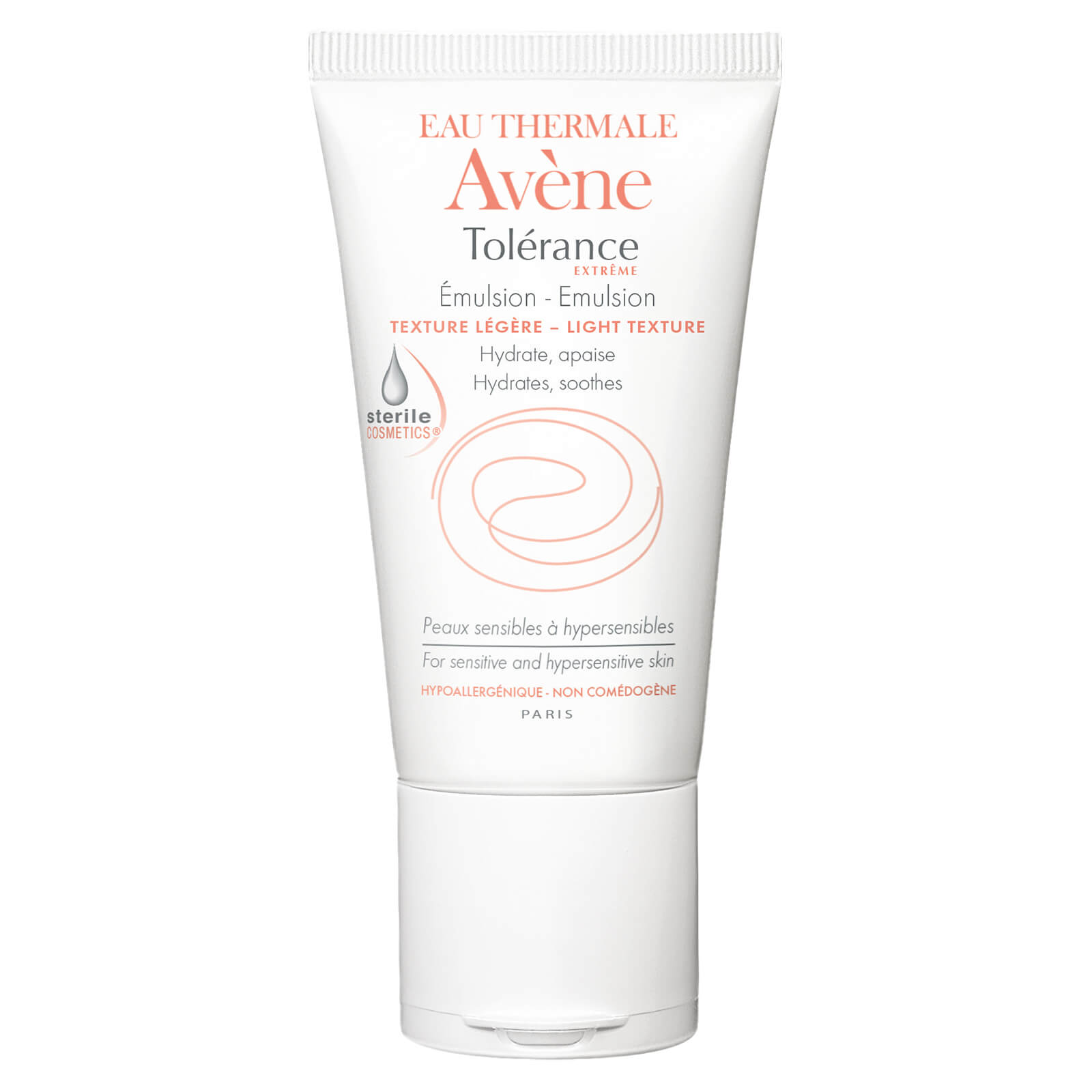 Like many Avène creams, the Tolerance Extreme Emulsion is designed to soothe, moisturize, and restore healthy skin function. The difference is a formula designed to accommodate extra-sensitive skin.
Lightweight with a pleasantly milky consistency, there are only 6 essential ingredients and it's classified as a sterile cosmetic.
Though created to target allergy-prone users, the lotion can also be used on combination skin, since it helps maintain skin flora balance and keep bacteria under control.
We recommend adding this luxurious cream to your skincare routine after using an Avène cleanser. Get 1.6 oz of the Tolerance Extreme Emulsion for $38.
Avène Cleanance Cleansing Gel Review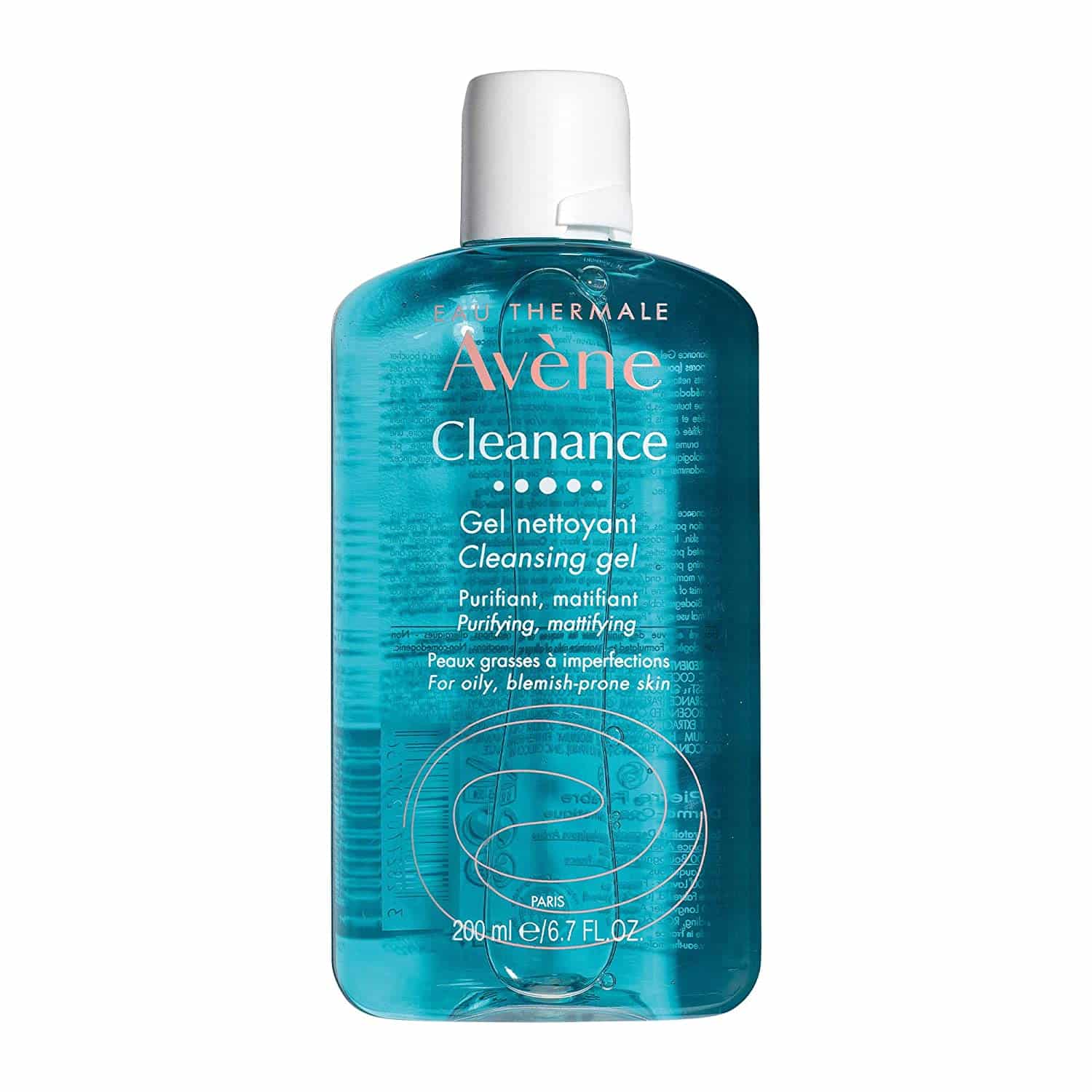 If you want to keep your skincare as simple as possible, consider Avène's versatile face and body cleanser, the Cleanance Cleansing Gel.
This soap-free gel harnesses a powerful combination of ingredients that gently eliminate dirt, oil, and other impurities without stripping the skin.
Including Zinc Gluconate, this gel soothes and visibly reduces redness, while gentle surfactants thoroughly cleanse the skin.
Complete your hygiene routine with the Cleanance Cleansing Gel followed by an Avène serum for clear and healthy skin, available in three sizes:
3.3oz for $12
6.7oz for $20
13.5oz for $30
Avene Skincare Reviews: What Do Customers Think?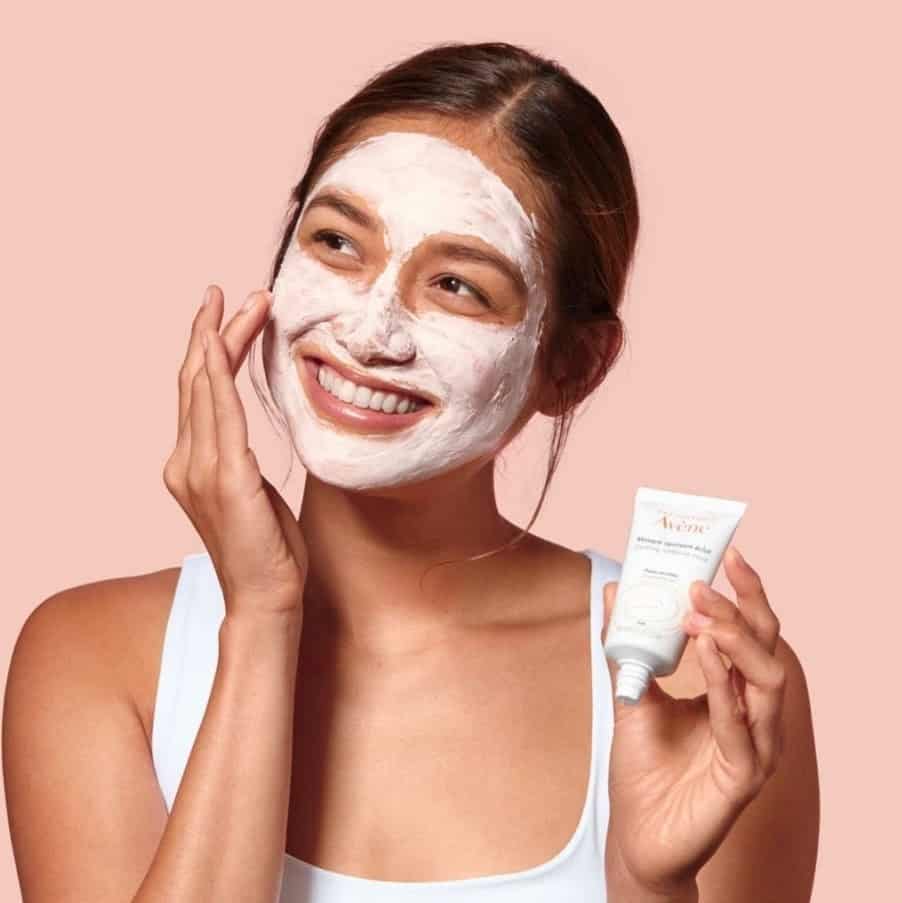 Our Avène skincare review will reveal what users actually think of the brand's products, shipping, customer service, and more.
Our research turned up thousands of happy customers across the Avene website, Influenster, Makeup Alley, and Amazon. We'll start with some feedback and product ratings we found on Avène's website.
Avène's classic Thermal Spring Water has 4.9/5 stars out of 547 reviews on their site with most buyers comment on the refreshing, soothing, and hydrating effects.
As one customer wrote, "My skin is so sensitive but Avene has helped restore moisture and smoothness to my rough parched skin." One Avène fan went so far as to say she wishes the company made drinking water!
Next, customers rate the Cleanance Cleansing Gel as 4.9/5 stars out of 184 reviews, with similarly glowing feedback. Many customers note that it prevents oily skin from breaking out, and some use it as body wash as well.
Avène reviews on Influenster are similarly positive, though not quite as high. Not surprisingly, many customers ranked the Thermal Spring Water, which has 4.5/5 stars from 11,000+ reviews.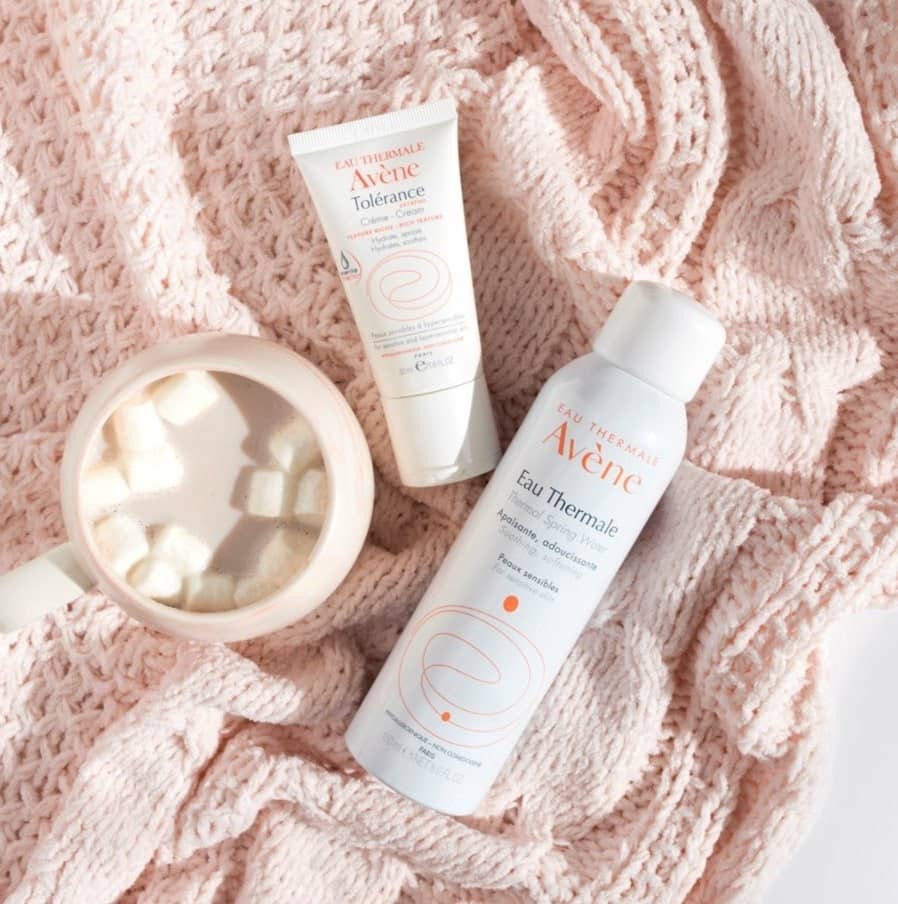 Influenster users rate the Hydrating Sunscreen Lotion SPF 50+ as 4.5/5 stars from 339 ratings with many customers describing the formula as light, non-oily, and gentle.
For instance, one customer said, "The formula is not thick like some SPF products… It is not greasy…It works very well under makeup. It doesn't irritate or burn my sensitive skin like other brands."
Unlike the sites we've looked at so far, user responses are less favorable on MakeupAlley. Ratings are still positive overall, with an overall ranking of Avène as 3.9/5 stars from 5,000+ reviews.
Finally, our Avène skincare review took us to Amazon, but we'll let products ratings speak for themselves:
Skin Recovery Cream: 4.6/5 stars out of 1,200+ ratings
Cleanance Cleansing Gel: 4.7/5 stars out of 1,400+ ratings
Extremely Gentle Cleanser Lotion: 4.7/5 stars out of 432 ratings
XeraCalm A.D Lipid-Replenishing Cleansing Oil: 4.6/5 stars out of 436 ratings
Cicalfate Restorative Lip Cream: 4.4/5 stars out of 337 ratings
Along with the thousands of positive reviews, we did discover a group of dissatisfied customers. The most prominent complaints appear to be problems with efficacy, side effects, no visible changes to their skin, or allergic reactions or breakouts.
You can get a sense of where unhappy customers stand below:
Skin Recovery Cream review on MakeupAlley: "This didn't do anything for me. I used it to calm down my redness and rebalance my skin, but it did nothing except break me out, as did the Cleanance products."
Hydrance Optimale Aqua Gel-Creme review on MakeupAlley: "I broke out in pustules like I have not seen since 13. Made me cry looking in the mirror."
XeraCalm A.D Lipid-Replenishing Cleansing Oil review on Amazon: "I have normal skin that gets dry in winter. I bought this product based on reviews from the web. It does not work for me. It doesn't absorb and I feel like I'm covered in a thick film."
But, even the most effective and reputable skincare lines will come with negative reactions. It's safe to say that the vast majority of Avène users are highly satisfied with the collection, and many have been using them for years.
Is Avène Skincare Worth It?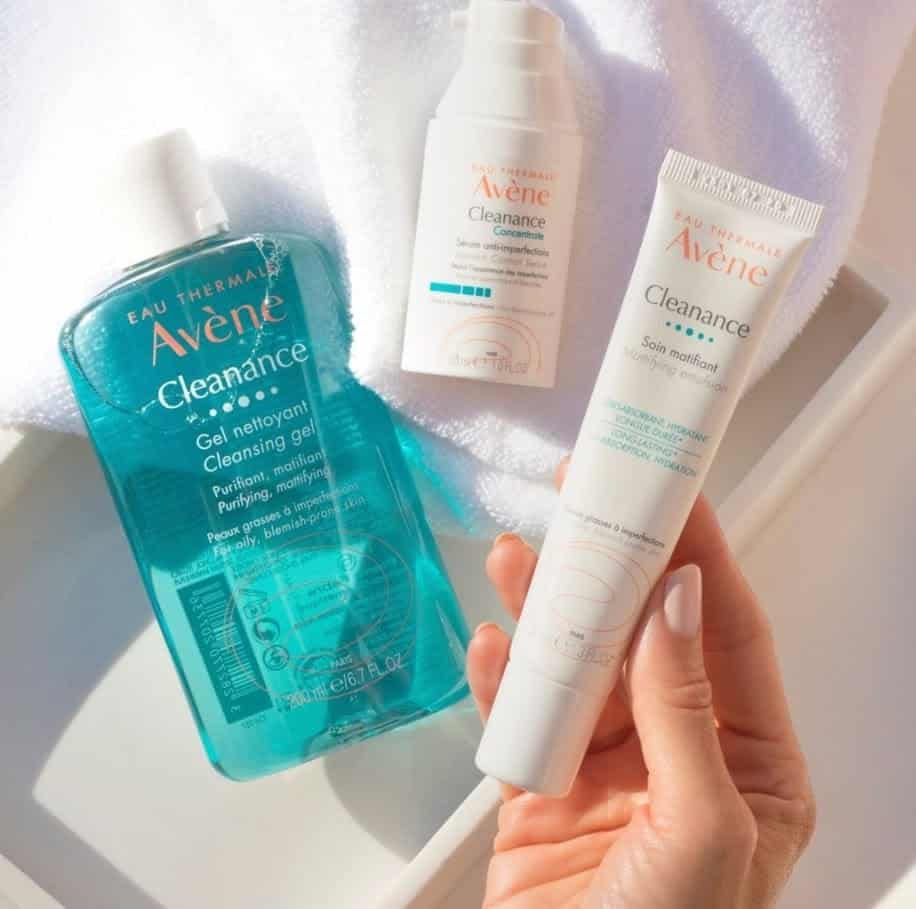 Ultimately, this Avène skincare review deems this brand's collection worth it. Their line covers a range of skincare issues, from skin disorders to acne, dehydration, and more.
We discovered thousands of glowing customer testimonials to back up Avène's media and celebrity endorsement, the latter having much more weight than the former.
Need more? Avène has also been a skincare innovator for centuries, resulting in expert formulas supported by dermatologists that can be bought through Afterpay installment plans. High-end skincare has never been easier to get!
We acknowledge the complaints put forth in the negative reviews, but skincare is not one-size-fits-all. It will take time to find the right products that are suitable for your skin.
We also know the collection is more expensive than those offered by other skincare brands, but you're paying for quality, and not many companies infuse their products with pure thermal spring water.
If Avène products don't have their intended results, you can fall back on the company's 60-day return policy. But, all in all, we believe that a skincare brand with this level of experience and high reviews is worth buying.
Avène Skincare Promotions & Discounts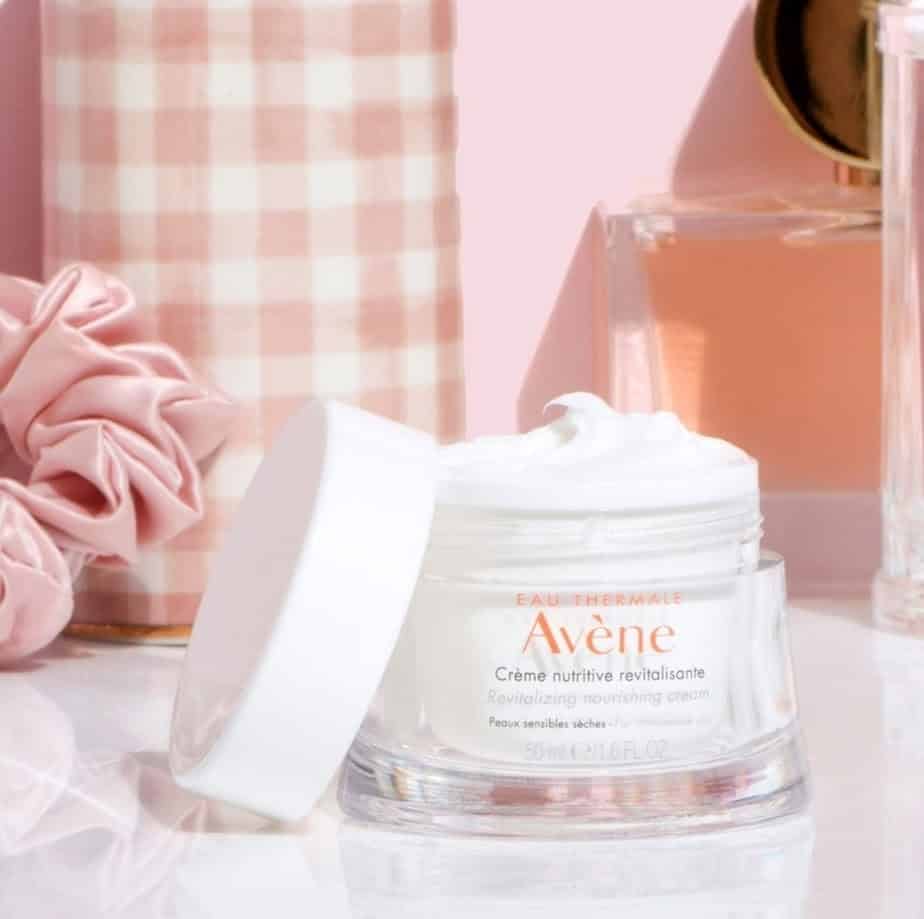 At the time of this Avène skincare review, we found a few opportunities for savings through the Eau Thermale Avène Club. Members of the club get exclusive benefits, including:
Collect points for every purchase to redeem full-size products ($1 = 10 points)
Birthday purchases receive double the points
Invitations to events and launch previews
A coupon for $5 off any XeraCalm product (limited-time offer)
To accumulate points, members must register their purchases by uploading receipts on the website using their Avène login.
Where to Buy Avène Skincare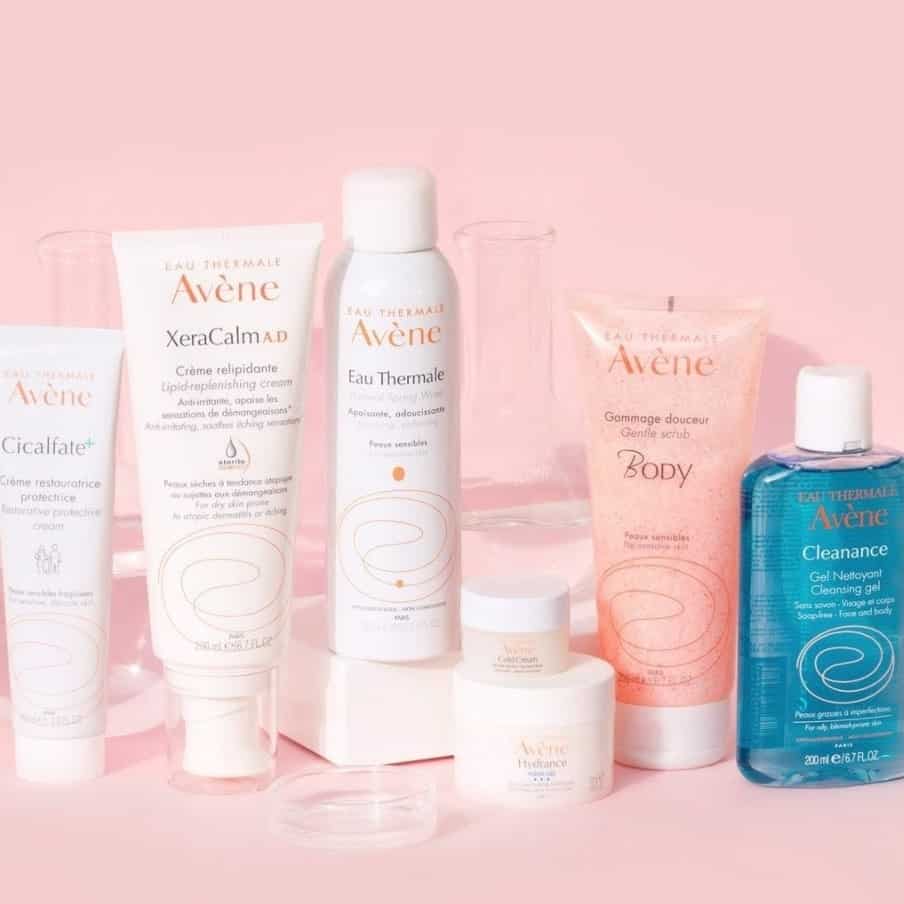 Our Avène skincare review found the products available online and in numerous retail locations. To access the entire skincare collection, visit AveneUSA.com
Other online retailers include Amazon, Revolve, SkinStore, and Dermstore. For a full list of sellers, visit the Authorized Retailers list or the Store Locator section on the Avène website to find a retailer near you.
FAQ
How long does Avene take to ship?
Avène ships to the US, Canada, Australia, New Zealand, and select countries in Europe, Asia, and the Middle East. A complete list of shipping locations can be found on their website.
Our Avène skincare review covers their US shipping policy. All US orders that total over $45 receive free standard ground shipping.
Most standard ground shipping orders are delivered in 3-5 business days. Avène also offers 2-day and next day delivery, with pricing based on the order total:
Orders $0-44: 2-day delivery ($15), next day delivery ($25)
Orders $45-99: 2-day delivery ($20), next day delivery ($35)
Orders $100-299: 2-day delivery ($30), next day delivery ($45)
Orders $300+: 2-day delivery ($40), next day delivery ($55)
To track your Avène order, use the UPS tracking number found within the shipping confirmation email.
What is Avene's Return Policy?
Avène has a 60-day money-back guarantee for unopened, saleable condition products. This is only applicable to purchases made on the AveneUsa.com site and must include the original receipt.
If the item was delivered damaged or incorrect, Avène will pay for return shipping. Otherwise, the customer is responsible for this cost. To initiate a return, go to the Returns section of the site and enter your order number and email.
Returns can be sent to the following address: STACI Distribution Center 1, Pierre Fabre Returns, 100 Industrial Drive, Unit 100, Jersey City, NJ, 07305.
How to Contact Avène
If you have questions that were not addressed in this Avène skincare review, reach out to the team using use one of the following methods:
Email:

[email protected]

Contact Form on the Avène site
Live Chat option
Customer service hours are Monday to Friday, 9 AM – 5 PM ET.