Do you love designers but you can't afford them? Yeah, me too. I love designers and watch Cassie's YouTube channel for the designers' updates. However, the prices of these designers are way above my spending limit now. So, I opted to shop designer dupes to save a lot of income. One of the best places to shop designer dupes is Ego shoes. Ego shoes is a US fashion brand that sells quality designer dupe accessories. These dupes are very affordable compared to the original designer brands. So, if you need to shop for cheap designer dupe bags, shoes, or hats, shop from Ego shoes. I would recommend Ego shoes as one of the best places to shop designer dupes for your closet.
Ego shoes: Best places to shop designer dupes
As stated earlier, Ego shoes is a US brand that sells cheap designer dupes alternatives. All the items in stock on this website are 50% off sitewide. They sell the best affordable designer high-quality designer dupes you can get. I recently shopped a Louis Vuitton multi-pochette accessoires. This bag is on-trend this year.
Although we were in panoramic last year, many influencers have this bag. So, I couldn't help but get mine too. (dupe or not). This bag is a versatile designer dupe bag you need right now.
Ego Shoes: How to shop
Ego shoes website is easy to shop from. It is one of the best places to shop designer dupes accesories. So, you can be sure that you can easily get what you want. Also, there is a search box where you can type in what you want.
The website has categories you can access. So, you can just click on bags if that is what you're interested in. I have always wanted to shop the Louis Vuitton dupe that I got this year. So, I kept it on my wish list until I was able to purchase it. You can also save items you want to shop on your wish list using Shoptagr. (Rebranded now as Karma)
Shipping and delivery
Ego shoes ships all its items worldwide. So if you're in Nigeria, you will get your items at the nearest post office. It took about 3 weeks to 1 month to receive my order. I guess it came to Nigeria earlier. However, due to our postal system, there was no notification sent.
I would recommend that you track your international order online to know its status. Ego shoes provide a tracking number immediately after your order is processed. So, you can easily track it to know where it is. Normally I use Nipost international tracker to check my order status. This will tell me if my order has arrived in Nigeria.
All I have to do is visit the post office to confirm the tracking number. Shipping is faster for regions closer to the US.
Designer dupe Alternatives: Louis Vuitton Multi-pochette accessoires
My best designer dupe bag so far is this LV dupe from Ego shoes. I love it because you can wear it for work or a casual outing. Also, you can wear the bag together as a set or separately. I will share some pictures of how I wore this designer dupe bag.
The bag comes in a set of 2 bags. You can wear the 2 bags together. Also, you can opt to wear either of the two bags. I prefer to wear the 2 bags together. This is because the bag is can only contain essentials. So, I can add my essentials to both bags.
I also love this bag because it has two bag handles. So, you can wear it with its coin bag as a cross-body bag. Also, you can take off the large strap and wear it as a shoulder bag with its chain strap.
So, If you're looking for the best places to shop designer dupes, shop from Ego shoes. There are other fast fashion brands you get cheap designer dupes for your clothes. These include Amazon, Etsy, etc. You can also read my post on other places to shop designer alternatives for your closet. I hope you love this type of post on where to get designer dupes. Feel free to comment on other places you want me to check for designer dupes that you know.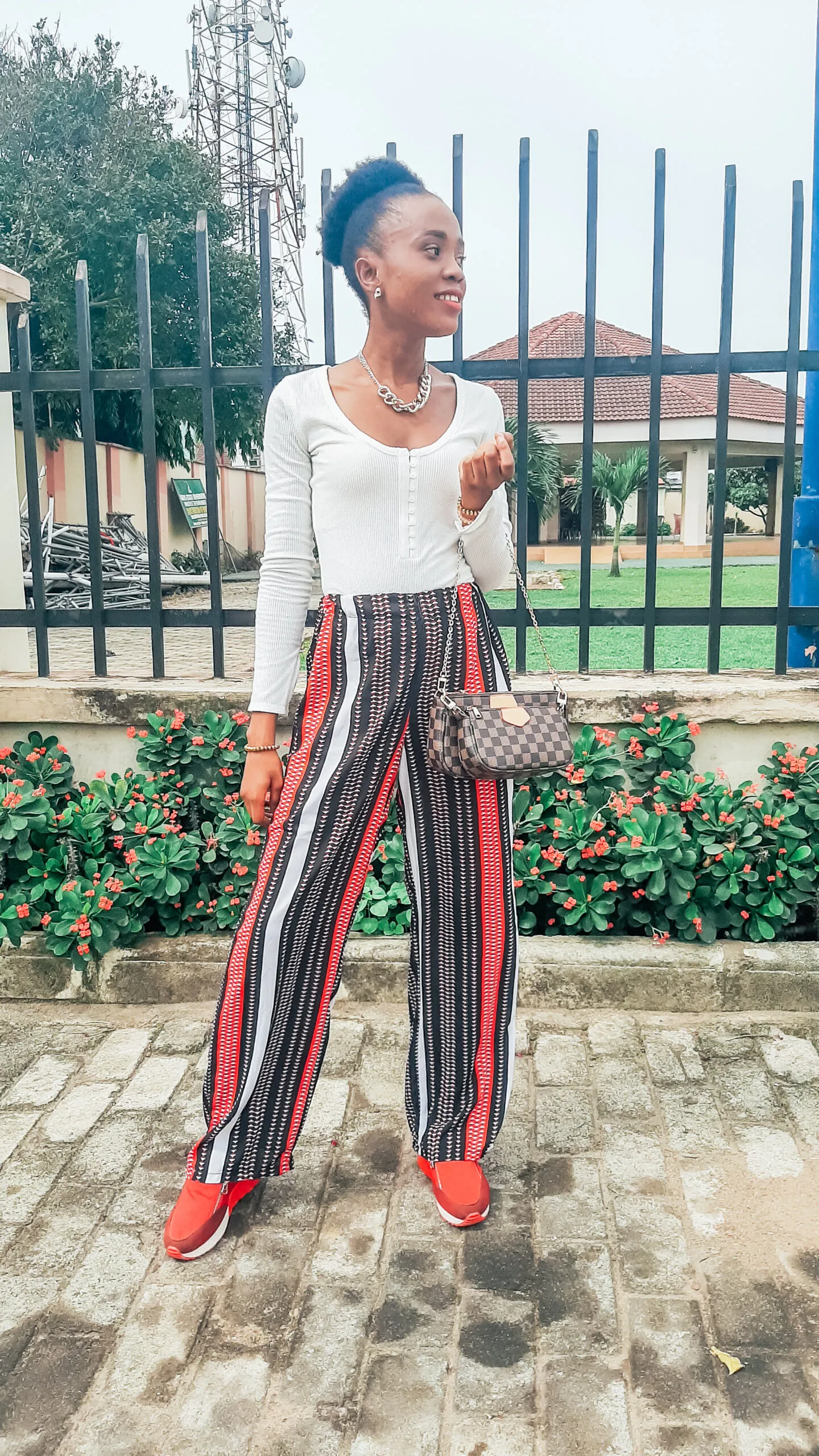 Kennedy Shaped Shoulder Bag In Black Croc Print Faux Leather
We are EGO. Shoes, style, and a whole loada sass. There's no one quite like us. With EGO, take your shoe & clothing game to the next level with our range of women's shoes, clothing, and accessories to make you stand out from the crowd. With our rang of high heels, boots, and sliders, as well as the latest fashion pieces, we've got the fiercest and freshest rang of women's shoes & clothing on the market.
Unleash the fierce women in you and recreate your look with footwear & from EGO today. Buy now with next day delivery and say 'hello' to the new you.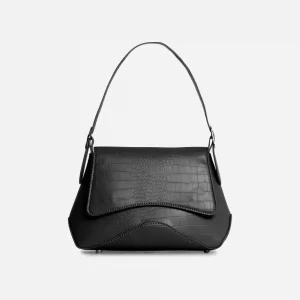 In need of the perfect heels to match your 'Jeans and a nice top' combo? We've got you covered. Featuring a black faux leather material, with a square peep toe, a platform block heel and a slip on mule design.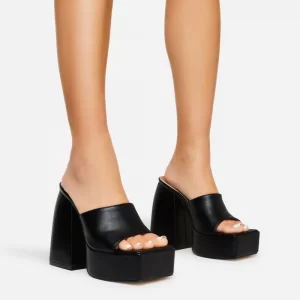 Get yourself ready for a boujee night out in this dreamy dress doll. Featuring a white slinky material, with a one shoulder asymmetric design, lace up detailing, a mini length and a figure hugging fit. Team with our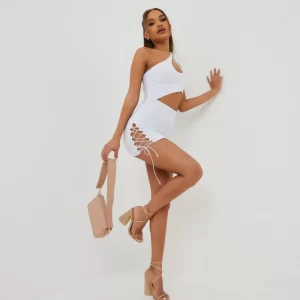 Got an important occasion pencilled in the diary? We've got your outfit covered doll. Featuring a black material, with a high waist design and a wide leg. We love this teamed with the matching blazer to complete the look.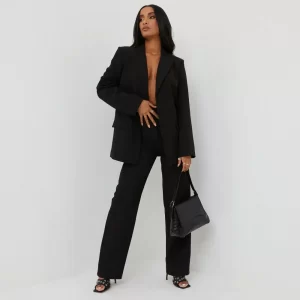 Give your off-duty look an update it deserves. Featuring a brown material, with drawstring detailing, a high waist and a cuffed hem. Team with the matching sweatshirt and our best selling 'Playoff' sliders.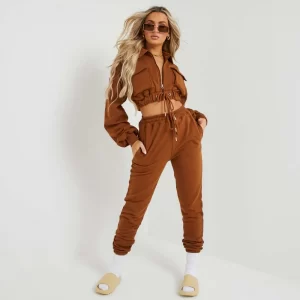 Get that expensive look without paying the expensive price tag. Featuring a white and green faux leather material, with lace up detailing and a chunky sole.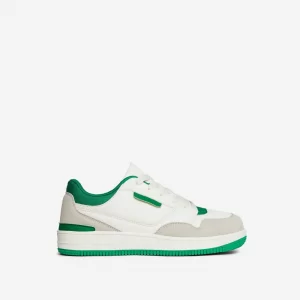 Girl, get yourself gym ready in this must have top. Featuring a black material, with a high neck zip up detailing, a sleeveless design and a cropped length. Team with the matching leggings and our signature 'Runaway' trainers for the ultimate gym combo.
Your everyday look just got a whole lot better with these must-have sunglasses doll. Featuring a gold frame, with round black tinted lenses and a classic design.