About Dr Squatch Soap Co.
I think I speak for everyone when I say we all want personal care products that a.) smell good b.) work, and c.) are good for us.
Dr. Squatch specializes in all natural, handmade soap for men. The men's care brand expanded into hair and shower products, cologne, and other essentials in recent years. They've definitely gained attention in the manscaping scene, but soap endures as their mainstay, with the opportunity to sign up for a monthly subscription.
Dr. Squatch was recently given a nod by Bustle mag, and last year its CEO was featured on the Celebrity Insider blog. It even boasts a 600k Instagram following. You probably ventured onto this site to find out if the speciality bar soap really is special, and I've got you.
In this Dr Squatch Soap review, I'll give you an inside look at the brand and its products, customer ratings, promotions, and more, so you can decide for yourself if they're worth the buy.
Overview of Dr Squatch Soap Co.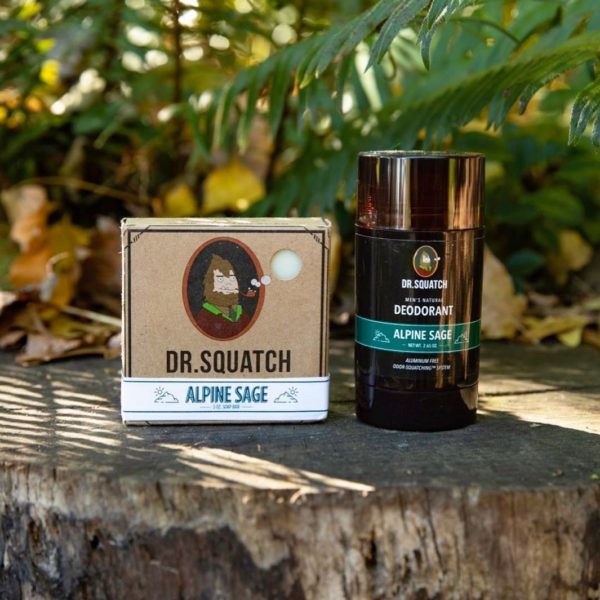 Inspiration for the Dr. Squatch brand began with future CEO Jack Haldrup, a guy in his 20s with a passion for all natural products. In his struggle to find all natural soap for dudes, a gap in the personal care industry revealed itself (this was in the early 2010s). Jack figured that he wasn't the only one who wanted natural soap with more masculine scents.
I'm familiar with his struggle, and while I'm partial to the delicate smelling soaps in the organic aisle, I've noticed a lack of options for men.
As an opportunist and a serious scent guy, Jack decided to give soap inventing a try. After some time experimenting with ingredients and scents in the humble setting of his basement, Dr. Squatch reached the public in 2013. I think the concept behind the name is actually pretty funny. In Jack's own words:
"During the first World War, BIG SOAP began stripping natural ingredients from soap to make production cheaper and faster … The term "natural soap" was as rare and mysterious as the Squatch himself."
I like the elusive natural soap = Sasquatch metaphor. Fast forward to today. Dr. Squatch is currently headquartered in LA, and the site generates some 12 million in revenue. The origin story and ascension to success are compelling, but there's a lot more coming in this Dr Squatch Soap review. Are the products really worth the hype? Read on.
I'll explore the good, the bad, and the ugly in this Dr Squatch Soap review, so let's kick things off with some pros and cons:
Pros
All natural products free of harsh chemicals, preservatives, and skin irritants
Range of soaps with unique scents, can be used by all skin types
Squatch Quiz helps customers decide which soap types/scents are best for them
Dr. Squatch offers a Sudisfaction (Satisfaction) Guarantee on all products
Free shipping for soap and hair care subscribers in the US, 15% discount for all
subscribers site wide
Soaps and hair care products enjoyed by both men and women
Cons
Pricier than average products
Handmade Bar Soap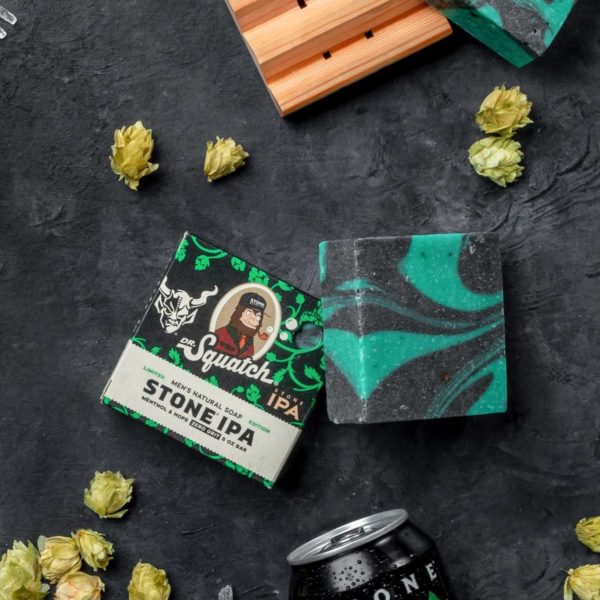 Dr. Squatch specializes in thick, foamy, lathery soap in 11 masculine scents. Every soap in the collection contains natural glycerin, combined with coconut and olive oil to nourish your skin. There are no harsh chemicals and preservatives, so your skin will be left feeling smooth.
Dr. Squatch created a Squatch Quiz to help you figure out which soaps/scents would suit you best. I think it's a pretty helpful tool. These soaps come in a range of colors and textures, often with bits of their main ingredients contained within.
Dr Squatch Soaps
For the sake of being thorough in this Dr Squatch Soap review, I've included details on the entire lineup below. Though, keep in mind that my snapshot only states the key ingredients (more details can be found on the website).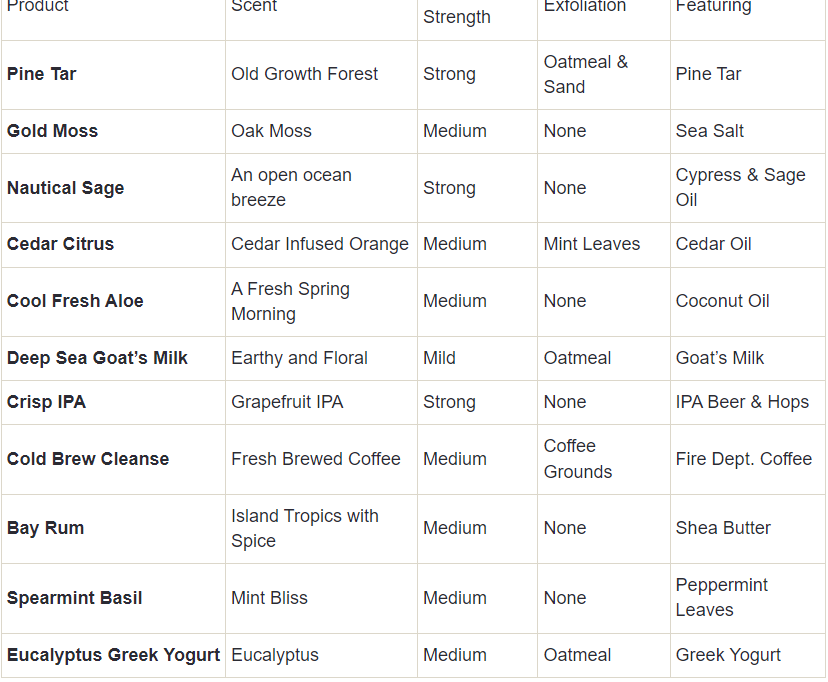 I think it's pretty clear that Dr. Squatch offers a solid variety of scents. I'm writing this post as a lady, so I'll say, on behalf of the girlfriends and wives, these scents seem the most appealing: the ones that make you smell like you've come straight from an ocean swim in the tropics, like fresh brewed coffee in the morning, or like one of those super old and tall Redwood trees. Just letting you know.
If you don't opt for the soap subscription, the regular retail prices are 1 bar for $7, 2 bars for $14, or 3 bars for $21. Every bar is 5 oz, and unfortunately, buying in "bulk" doesn't save you any money unless you opt for a bundle or sign up for the subscription. I'll tell you all about it next in this Dr Squatch Soap review.
Dr Squatch Soap Subscription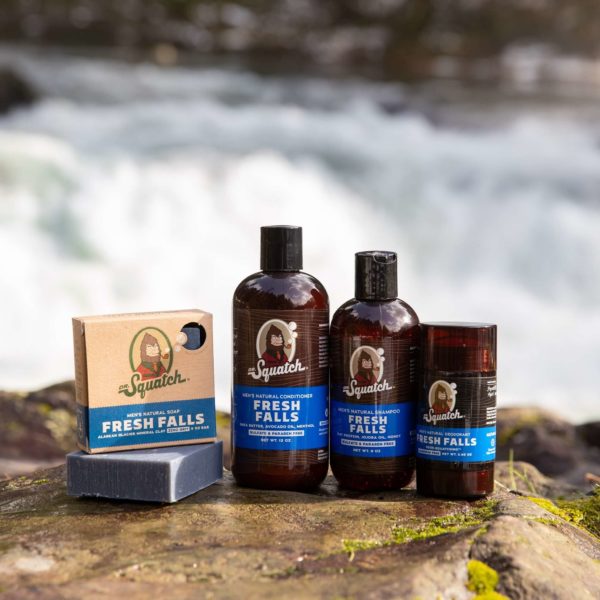 I'm not too sure what happens when it comes time for some men to shower, but I know a few that like the 1-2 method. I'm all for saving water but being clean is great too.
Signing up for the Dr Squatch Soap Subscription makes showering a little easier for guys with little time for the routine. It naturally comes with perks, including:
You save 15% on each bar
Free shipping store-wide
Build Your Own: customize your soap scents, quantity, and frequency of delivery
Delivery Options: quarterly (save $1/bar) or monthly (add $1 for handling)
Here's a breakdown of pricing:
Monthly Subscription: 2 bars/month: $13 or 3 bars/month: $19
Quarterly Subscription: 3 bars/4 months: $18 or 6 bars/4 months: $36 or 9 bars/4 months: $54
All 11 scents are available through the subscription, and there are option add-ons offered for the first shipment.
The Dr. Squatch Soap Subscription is flexible: you can cancel or change soap scents, quantity, and/or frequency at any time (this is made for the indecisive dudes out there).
Shower & Hair Care
After a few clicks and scroll on the brand's site for this Dr Squatch Soap review, I turned up a pretty limited hair care collection, with only shampoo, conditioner, and a combination kit to choose from. They actually have a ton of ingredients packed in, which you can review on the website. I'll get into the core natural ingredients below (otherwise we'll be here all day).
Men's Moisturizing Shampoo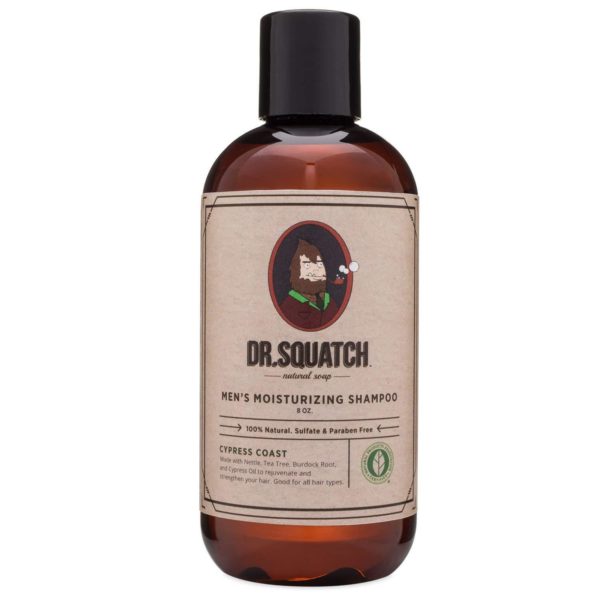 I know men aren't too fussy when it comes to the shampoo they buy, but on some level, I think you all care about how your hair looks.
Dr Squatch Men's Moisturizing Shampoo is formulated to fortify your hair and restore your locks to a healthy state. The shampoo contains strength-building vitamins from the nettle leaf, and tea tree soothes the scalp and repairs damaged strands. Add the fresh scent of cyprus oil, and you get an Uplifting Ocean Breeze scent.
Dr Squatch recommends that the shampoo be used 1-3 times weekly, depending on hair type. If your hair is brittle and/or curly, you should shampoo less often (once/week). If you have straight hair and/or oily hair, you can get away with washing 3x/week. If your hair is slightly dry and/or curly, 2x/week is best.
This potent product is effective in small quantities, so you'll only need to use a dime sized amount. At the same time, it provides a gentle rinse that helps remove excess dirt, sweat, and oils from your scalp without drying it out. Each bottle is 8 fl. oz, priced at $20.
Men's Daily Conditioner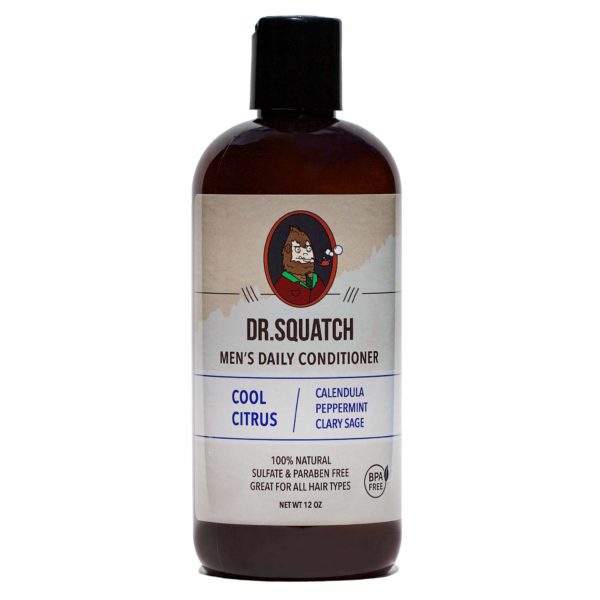 A lot of guys think that they don't need to use conditioner, or that 2-in-1 shampoo/conditioner products work just as well as the two products alone. Well, I'm here to tell you that this is false. In either case, this will end up drying your hair out, so if you're serious about improving the state of your locks, I'd recommend getting a conditioner as well.
Dr Squatch Men's Daily Conditioner contains the calendula plant which hydrates your mane, while peppermint stimulates your scalp to promote growth. Clary sage restores your hair's natural pH balance, which also helps reverse dryness. The combination of ingredients (again, not mentioned in full) results in an Uplifting Cool Mint/Orange scent.
Dr Squatch Daily Conditioner, like almost every conditioner out there, targets hydration. Not all conditioners are meant to be used daily, but this mild formula is designed specifically for that. The conditioner is available in 12 fl. oz for $20.
Hair Care Kit & Subscription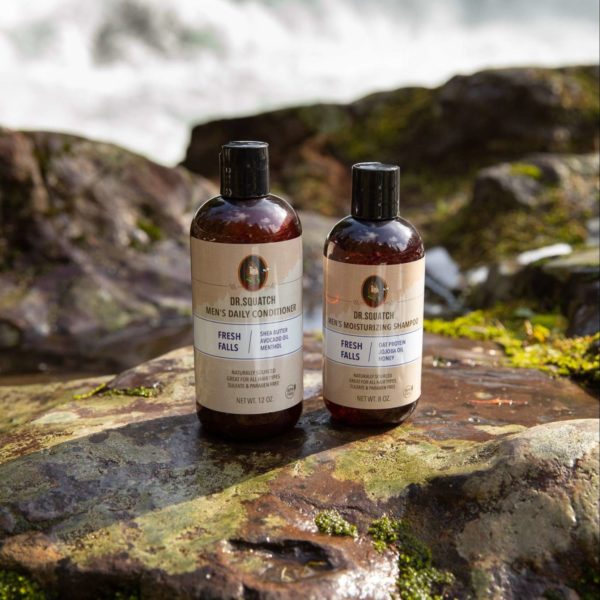 Did I convince you on the whole conditioner thing? If you're thinking about adding a bottle to your cart along with the shampoo, read this:
You can save on shampoo and conditioner by purchasing the Hair Care Kit, priced at $38. This ends up saving you $2, which is better than nothing.
There's more savings involved when you sign up for the Hair Care Subscription, which is only available for quarterly delivery. Just like the Soap Subscription, you save $6 and get free shipping. You get to choose how many products will be shipped to you, with standard pricing for each:
Hair Care Subscription Kit: $28 (save 18%)
Shampoo Subscription: $17
Conditioner Subscription: $17
You can also purchase cologne add-ons to your first subscription order, but I'll get to those later on.
Shower Boosters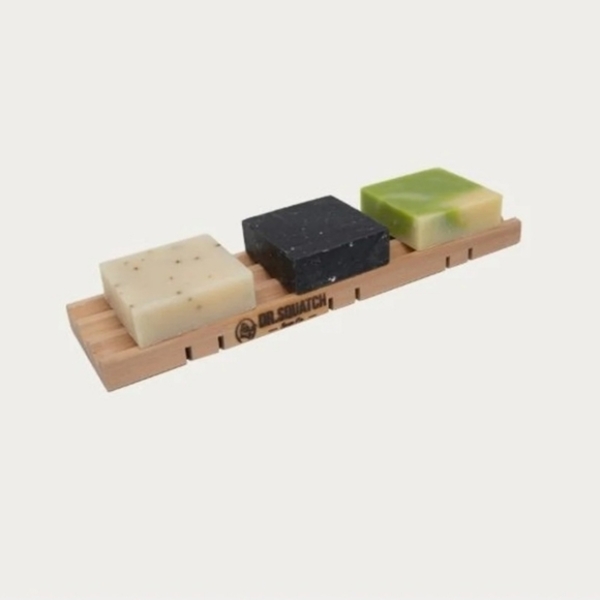 In my experience with bar soap, it either gets stuck to the edge of the tub or annoyingly slides down the sides. The Soap Saver and Soap Gripper are meant to stop either of those things from happening and help you avoid technical difficulties.
The Soap Saver for $15 is meant to preserve your bars, securing them with a rustic-looking cedar block. You can also purchase an upgrade, the Bigfoot Soap Saver for $25, which holds 3 bars at once. According to Dr Squatch, these blocks extend your soap life up to 2x, since they reduce slippage and dissolving on a shower or tub ledge.
The Soap Gripper is for the clumsy lads who are constantly dropping their bars. I'm not criticizing, I personally do it all the time. This fancy ergonomic soap accessory attaches to any bar of Dr Squatch soap, with subtle little spikes. For $10, you can also get a Travel Bag for your soap, so you can bring it on the road without causing a mess.
Shaving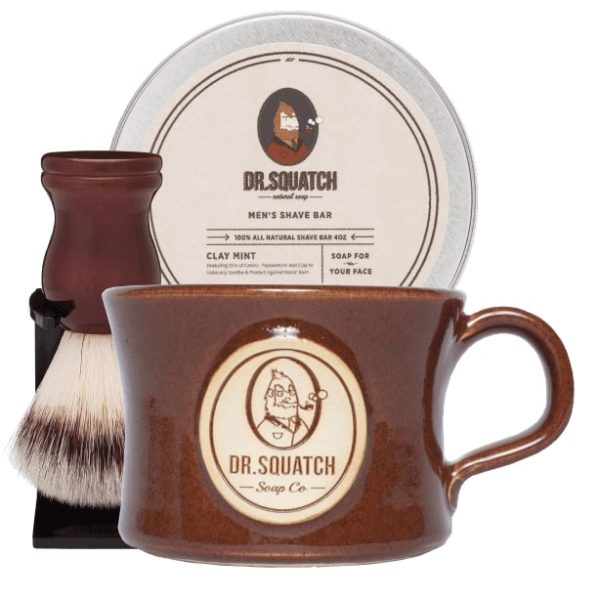 Dr Squatch wants you to shave the traditional way, and I get a sense of that intent with these 19th century-esque products. Very classy looking. This Shave Kit reminds me of the guys in Peaky Blinders or any historical movie featuring Tom Hardy. What's in the kit?
The Shave Brush features a sturdy handle and 100% synthetic bristles that are soft to the touch, quick-drying, and create a rich, foamy lather when you swish it against your stubble. Once you're done with the brush, rinse it off and hang it on the included stand to dry.
The organic Shave Bar is more nourishing compared to gels and foams, containing nourishing bentonite clay, moisturizing castor oil, soothing cocoa butter, and pleasant-smelling peppermint and eucalyptus oils. It's basically a shave soap and aftershave all in one.
The ceramic Shave Mug adds to the old-school vibes, featuring the iconic Dr. Squatch seal. Fill the mug with warm water to prep it for your shave, submerge the brush in the mug, then twirl the brush on the surface of the bar to lather it up⁠—then you're all ready to apply the lather on your face.
I like the fact that you can purchase the Shave Kit for $40 ($7.50 in savings), or any of the products sold separately:
Shave Brush: $17.50
Shave Bar: $10.50
Shave Mug: $19.50
Beard Oil & Beard Cologne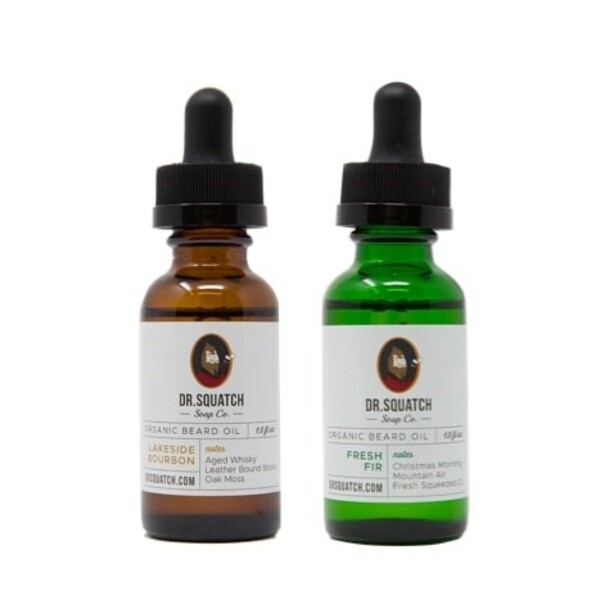 Dr Squatch doesn't leave the beard guys behind. CEO Jack Haldrup has a beard himself. Dr Squatch beard oilsare made of natural essential oils that hydrate and nourish your beard. Each of the two varieties costs $18, with an included dropper for effective application.
The Lakeside Bourbon Beard Oil is reminiscent of canoe trips and kicking back dockside with a nice glass of bourbon. This beard oil contains sandalwood, myrrh, and grapefruit to get that Smooth Bourbon scent. Definitely a favorite of mine.
The Fresh Fir Beard Oil features a woodsy trio of cedarwood, fir needle, hemlock spruce, with a gentle citrus undertone. It has the aromas of Christmas morning, mountain air, and fresh squeezed OJ. An interesting combo, for sure.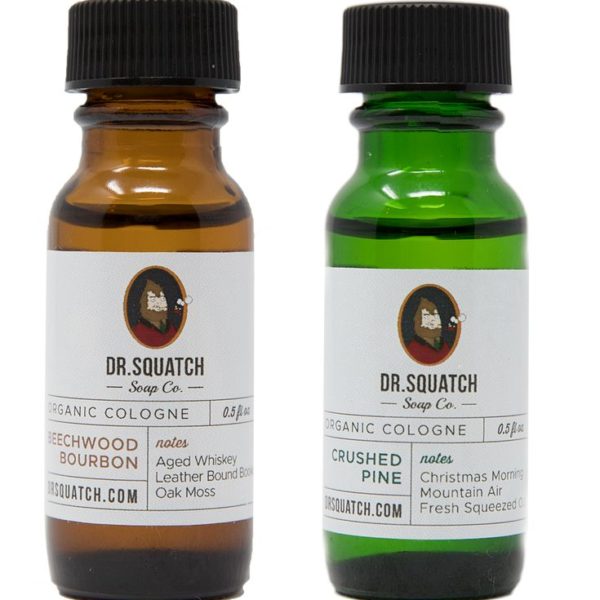 Since Dr Squatch is so obsessed with scents, it's not surprising that they branched out into cologne. I'm kind of stoked they did because the essential oil-based Crushed Pine and Beachwood Bourbon scents sound pretty great to me.
These scents are only subtly different compared to the beard oils, since they're meant to complement one another and be worn together. You can get these Dr Squatch colognes for $21 each.
Candles and Gifts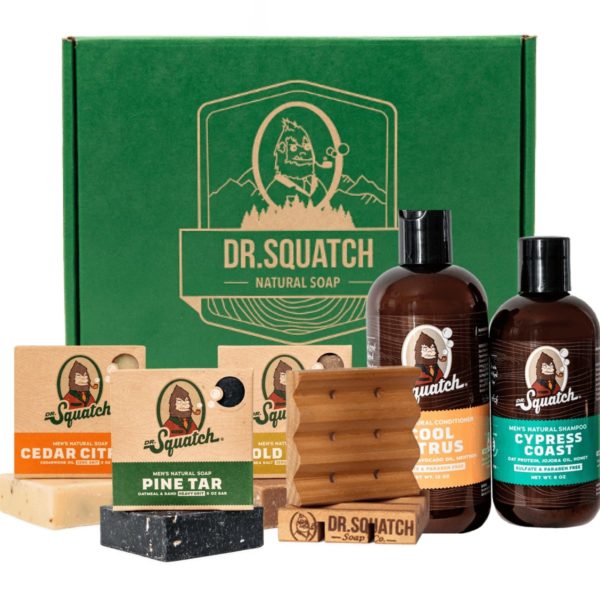 Dr Squatch gift sets are available in 4 'bundles', so you can customize each box (to a certain extent). I'm a fan on bundles, especially for gifts. They let you or a friend try out a few items and see what works.
The site refers to these gift boxes as a subtle way to say 'you stink,' which is pretty clever, if whoever you're sending the gift to isn't big on showering. Or you can just send it to someone who you know would appreciate it.
Each Dr. Squatch Gift Box is $49, delivered in a custom gift box straight to the receiver's home. They all come with Moisturizing Shampoo and Daily Conditioner, as well as a choice between:
The Squatch Bundle: Crisp IPA, Deep Sea Goat's Milk, and Pine Tar soaps
The Forest Bundle: Pine Tar, Cedar Citrus, and Gold Moss soaps
The Beach Bundle: Bay Rum, Crisp IPA, and Nautical Sage soaps
The Fresh Bundle: Eucalyptus Greek Yogurt, Cool Fresh Aloe, and Spearmint Basil Scrub
You have the option to add any of the brand's candles which are made in the full line of their signature scents. My favorite? The Bay Rum Candle. This candle conjures up a white-sand beach aroma, featuring crushed cloves, cinnamon sticks, crisp pine, and zesty orange. My family is from the Caribbean, and this is definitely taking me back to the islands.
Dr Squatch Soap Reviews: What Do Customers Think?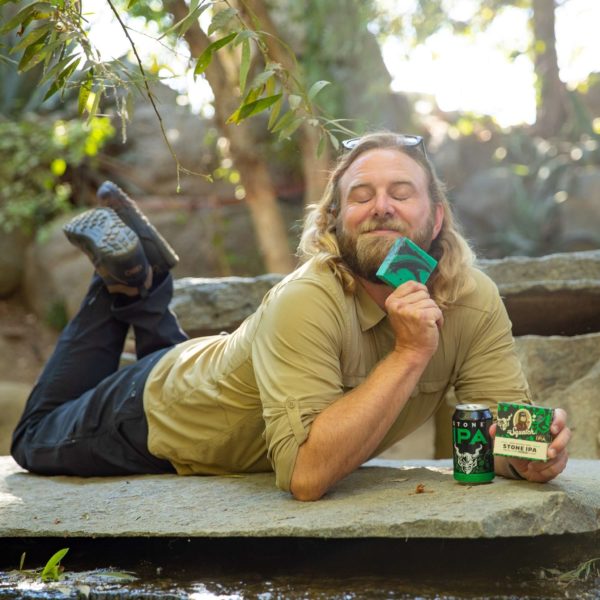 This is the high point of my Dr Squatch Soap review, since a brand can claim whatever they want, but it all comes down to customer satisfaction. Almost every product on the site has at least 70 reviews, and the bar soaps have amassed 1000+ reviews each. Every product is rated around 4.5/5 or 5/5. Here are some interesting ones I found:
Nautical Sage Soap: "Smells great and gets oil and grime off from my mechanic work without being harsh on my skin."
Cool Fresh Aloe Soap: "Great smell and leaves me feeling smooth. My skin also feels much more hydrated."
Hair Care Kit: "Ever since I started using this my wife can't stop running her fingers through my hair. The smell is fantastic and the tingle on the scalp is so refreshing every time I shower."
Bay Rum Candle: "I put it in my room and lit the wood wick and sweet mercy It filled the air with everything I wanted a candle to be."
I also came across several Dr Squatch Soap reviews written by women, who now use the soap, shampoo, and conditioner exclusively. I don't blame them, Milk Choccy sounds right up my alley. Dr. Squatch wins more points in my book for this.
I certainly can't base everything off of website reviews, so I looked up some other sources to get the full story. Dr. Squatch has a 4/5 rating on Trustpilot.com from 2,246 reviews. Let's take a closer look.
Here's what one customer had to say in their Dr Squatch Soap review: "The soaps have left me feeling cleaner than ever, some times with poor quality shower gels I would still smell bad after using them and showering…The deodorant is fresh falls again and is superb. I will certainly be coming back for that and don't want to use nasty sprays again."
It wasn't all roses with this brand though. Some mentioned issues with shipping (during COVID) while others weren't too keen on the products altogether. The most common issue I ran into? Too many ads on YouTube. That's understandably annoying but doesn't exist if you spend a little less time watching guitar vids. There are some negative reviews that hold merit, but honestly, I don't think many of them should count.
Dr. Squatch is accredited by the BBB (Better Business Bureau), which gave the company an A- rating. I ran into many happy customers satisfied with the subscription, who "swear by their soap," etc., while others complained of late shipments and inaccessible customer service. Most of these negative reviews are dated during COVID-19, but a handful of them were posted beforehand.
On the other hand, there are also many positive reviews of Dr. Squatch soap beyond the website. A Dr Squatch Soap review by Mic magazine described it as "the best bar soap for men," and The Zoe Report, TheGamer, and many other media outlets rated the products favorably.
All this conflicting information is a lot to take in. But I'm happy to say that for the most part, feedback is positive for this brand. It makes the next section of my Dr Squatch Soap review very easy.
Our Verdict on Dr Squatch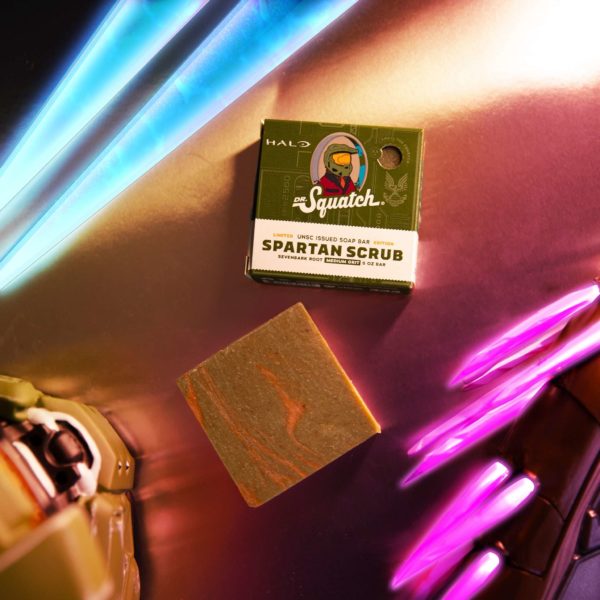 So, what do you think of Dr. Squatch? Overall, I give the brand a thumbs up in this Dr Squatch Soap review. They have millions of happy customers, and although there are some unfavorable reviews out there, many of them take place during the unprecedented times of COVID-19. With every multi-million dollar company, it's inevitable for some customers to fall through the cracks, but for the most part, people are satisfied.
Something else worth noting in this part of my Dr Squatch Soap review is that I realize the products are pricier than average, except maybe the Shave Kit and Colognes. It may seem unreasonable to pay $7 for a bar of soap, especially if you go through the stuff fast. The subscription does offer savings, but even so, this brand is not the right choice if you're on a tight budget. If you do have the money, it's clear that you're getting good quality products⁠, so in this case, I think they're worth the investment.
The most important recap in this Dr Squatch Soap review: the lineup is all natural and good for the environment. Did you know your skin is the largest organ in the body and absorbs a ton of environmental toxins? True story. Though I'll admit there are cheaper all-natural products out there, I like the scents, ingredients, and overall theme that this brand has.
Dr Squatch Promotions & Discounts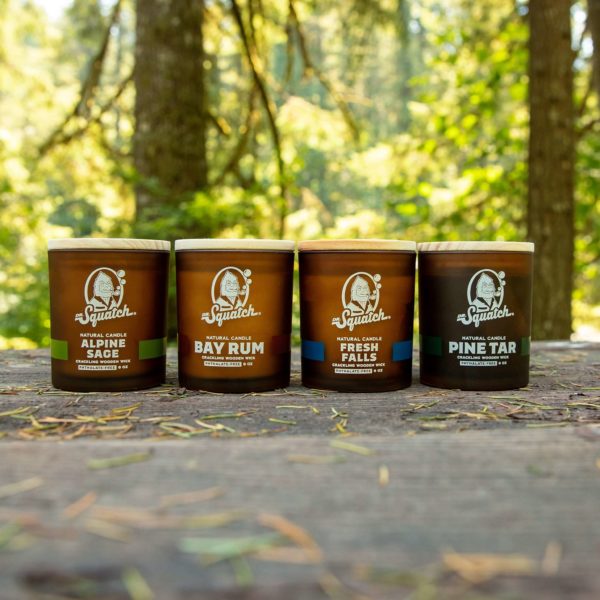 I have some good news: You can save 20% on orders of $20+ with our exclusive discount code HBR20.
After scoping out the brand's site for this Dr Squatch Soap review, I also turned up several promising deals. Dr. Squatch is currently offering Father's Day Discount. Get 15% off when you use code DAD15 at checkout.
If you sign up for either of the Dr. Squatch subscriptions, you'll get 20% off your first order. You can also save $7-$21 on Dr. Squatch Starter Bundles (more details can be found on their website).
Where to Buy Dr Squatch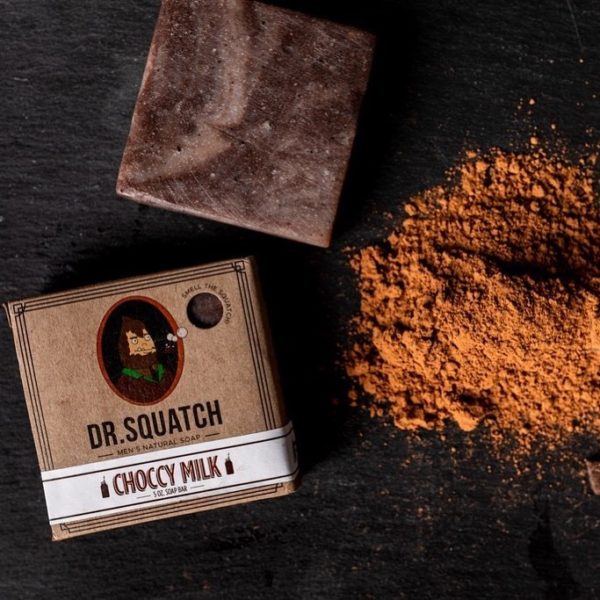 Dr. Squatch products can be purchased on their website, dr.squatch.com. There are also select products available on Amazon, but here's a tip: make sure the seller is actually Dr. Squatch (there are a lot of scammers out there).
FAQ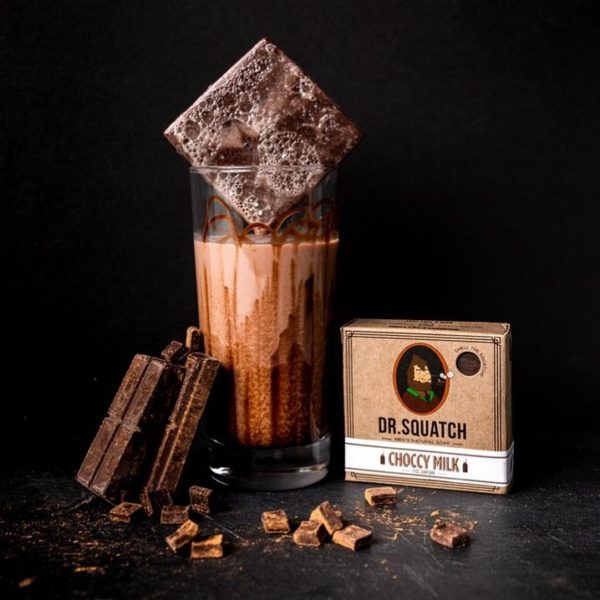 Shipping Policy
Domestic Shipping
Dr. Squatch packages arrive within 5-10 business days with Standard Shipping and 3-4 business days with Priority Shipping in the US. Once you place an order, you will receiving tracking information within 1-3 business days. Shipments delivered through Newgistics and USPS.
International Shipping
Shipping outside the US is done through USPS Priority Mail and shipping rates are calculated at checkout, with fees varying based on country and order size. Dr. Squatch ships to Canada, Great Britain, and Australia, where free shipping policies do not apply. Dr. Squatch does not cover any duties or tariffs.
Return Policy
While digging around for this Dr Squatch Soap review, I discovered the Sudisfaction Guarantee: if you're unhappy with your products within 30 days of your order, you'll receive a full refund (this applies to all orders). Dr. Squatch does not accept returns.
Contact Dr Squatch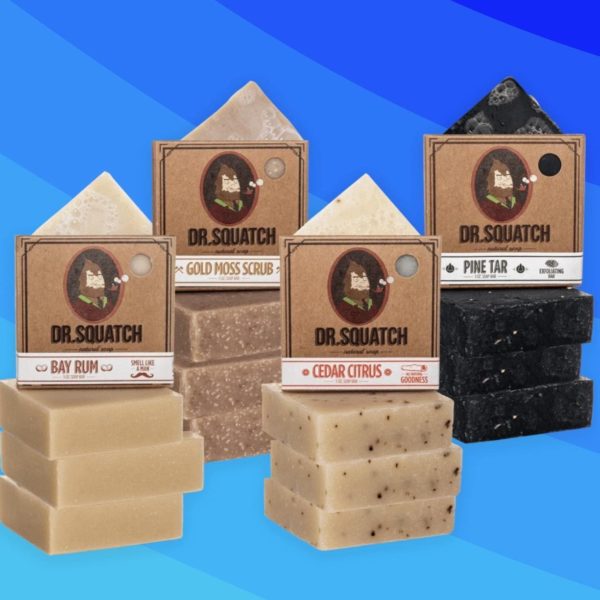 If you have questions that weren't answered in this Dr Squatch Soap review, you can contact their team via: