Pardon my bluntness, but I would say roughly 80% of beauty trends (be it a type of product, ingredient, treatment, color craze… the list goes on infinitely) ultimately fail. They're either too expensive, too out-there, or just too specific in time period or look to have lasting stamina. That said, one bourgeoning trend that first reared its head a few years ago and continues to become bigger, better, and increasingly more relevant is customizable beauty—formulas we can tweak and tailor to strategically address our unique hair, skin, or makeup needs.
More and more brands have been jumping on the customization bandwagon, but if my beauty PIC Courtney Higgs and I had to play favorites as of late, we'd tell you Prose, an ingenious, obsession-worthy custom haircare line, is our newfound infatuation for giving our stressed-out strands the ultimate, ultra-personal dose of TLC.
Interestingly, there's this rather sus phenomenon wherein tons of haircare brands (and the majority of products they carry) suddenly maintain and advertise that their lineup can be used on all hair types. Take a stroll through offerings at any major retailer, and you'll find that an astounding number of formulas say they play nicely with coily, curly, wavy, and fine hair alike.
Of course, this looks great on paper (especially given the rising call and need for exponentially greater diversity in the beauty arena), but we're calling bullshit. I'm sorry, but 99 times out of 100, a shampoo that I love for my fine, highly bleached strands just won't cut it for someone with super-thick hair or a coily texture. And vice versa! Haircare, like any other category in beauty, is hardly one-size-fits-all. So, my friends, that's where the beauty of Prose comes in.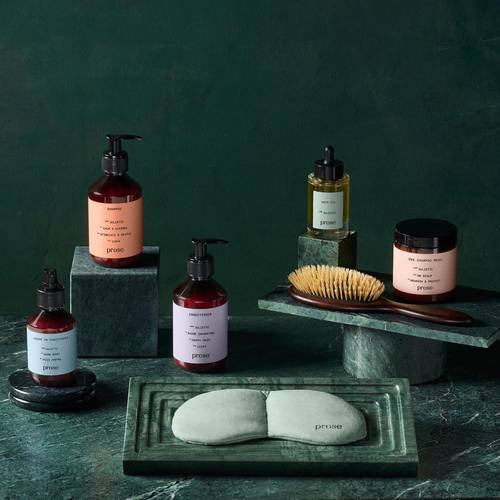 I trust Courtney with my life, and I also trust her with my hair (or anything else even relatively related to beauty, for that matter). We may have different hair types—she has 4b, and I have 2a—but when she told me she'd been trying a customized lineup of hair products from Prose and was giddily happy and surprised with the results, I couldn't wait to jump on the Prose train, too.
Yes, there are a few other customizable haircare brands out there, but Prose really takes it to a new level. You start the process by taking an incredibly in-depth quiz that works like a personal consultation for your hair needs, and from there, the Prose algorithm works its magic to gift you with a curated set of formulas to ensure every day is a good hair day. No detail is left behind, and you are asked a variety of questions spanning your current zip code (yes, the climate is a major factor in your hair's well-being) to the width of your part (for intel into potential hair loss, for example), and you can even go as far as choosing a personal scent from a handful of lush options.
Not to mention, the brand only uses science-backed, natural ingredients, each one, according to its website, "meticulously sourced and tested" by Prose's in-house chemists to ensure safety, quality, and efficacy. Additionally, Prose is dedicated to globally and sustainably sourced naturals by featuring ingredients ethically harvested "from all corners of the world in concert with trusted local partners," and the brand maintains a very refreshing no-go policy when it comes to popular buzzwords or additives. "Our formulas give you the specific ingredients your hair actually needs," it explains. "Sometimes, that means a more efficient man-made element here or a simple natural there. The magic is in our uniquely personalized combinations, not a single star player. Trust the process—we guarantee you'll love the results."
Since Courtney and I are now both completely smitten with our Prose routines, we're doing a deep dive into the products we've been using and loving just below—selfies, ratings, and reviews included! If you're looking to join us, just head over here to begin your own Prose consultation. Keep scrolling!
Courtney Higgs, Beauty Editor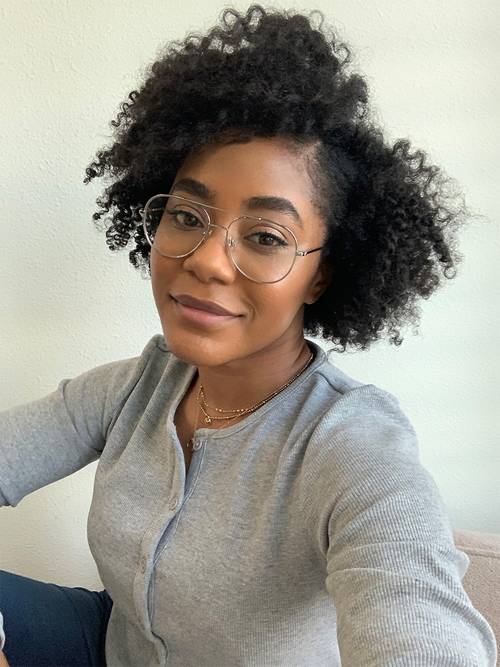 Hair type: 4b, coily (dense but incredibly fine with high porosity)
Top hair needs: Hydration—I need it at every single step of my hair routine.
Priority hair concerns: Length retention, hair strength, breakage, frizz, and scalpcare. My scalp has been drier, more irritated, and flakier than I've ever seen over the last year.
Pre-Shampoo Scalp Mask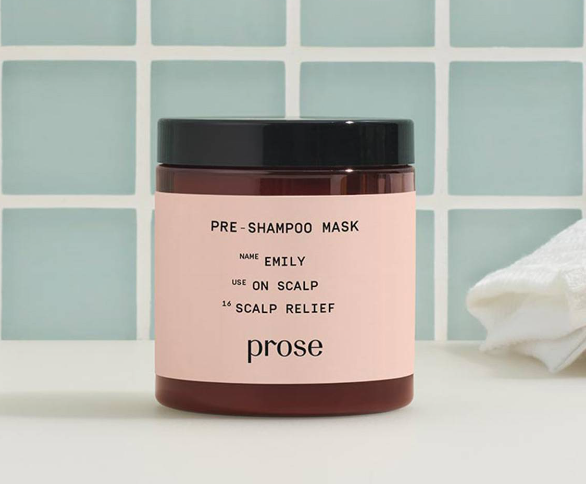 Thoughts: I've tried a few scalp scrubs, oils, and serums as I notice my situation becoming more dire over the last year, but this is the first pre-shampoo mask I've tried, and it's a game changer. It's got teeny-tiny scrubbies in it that feel like they're doing something, but they're definitely not stealing the spotlight from all the deeply soothing and hydrating ingredients like CBD, licorice, provitamin B5, plant collagen, lilac, and hyaluronic acid.
To apply it, I separate my hair into four large sections and lightly dampen each section with a spray bottle before slathering the mask directly onto my scalp. The key is to work one section at a time, creating enough parts to make sure the product can be spread right on the scalp and not get caught up in my coily roots. It takes some time, but the result is so worth it. Normally, my scalp starts to feel itchy and dry the day after I've washed it, but this mask leaves it soothed and flake-free for the entire week between washdays.
Pre-Shampoo Hair Mask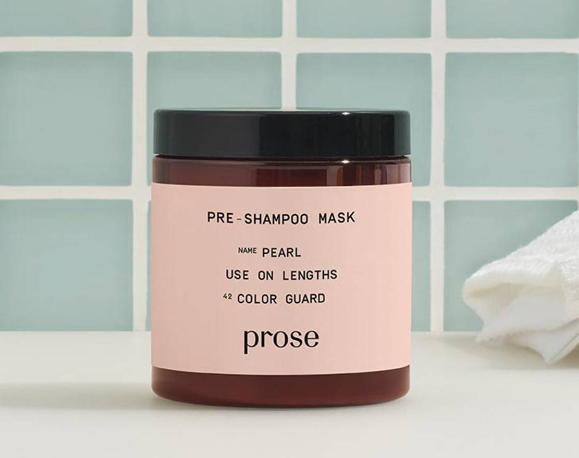 Thoughts: This dreamy mask meant for the mid-lengths to ends of my hair. Once I'm done covering a section of my scalp with the other mask. I go in with this one on my hair, gently brushing through the section with my Pattern Beauty Shower Brush ($17) to detangle and make sure the product distributed evenly. Then, I twirl the section into a twist or Bantu knot before moving on. I love that this mask feels nice and rich from moisturizing all-stars like mango butter and castor-seed oil but not overly thick or heavy. It actually feels like it's penetrating my hair, not just sitting on top.
Shampoo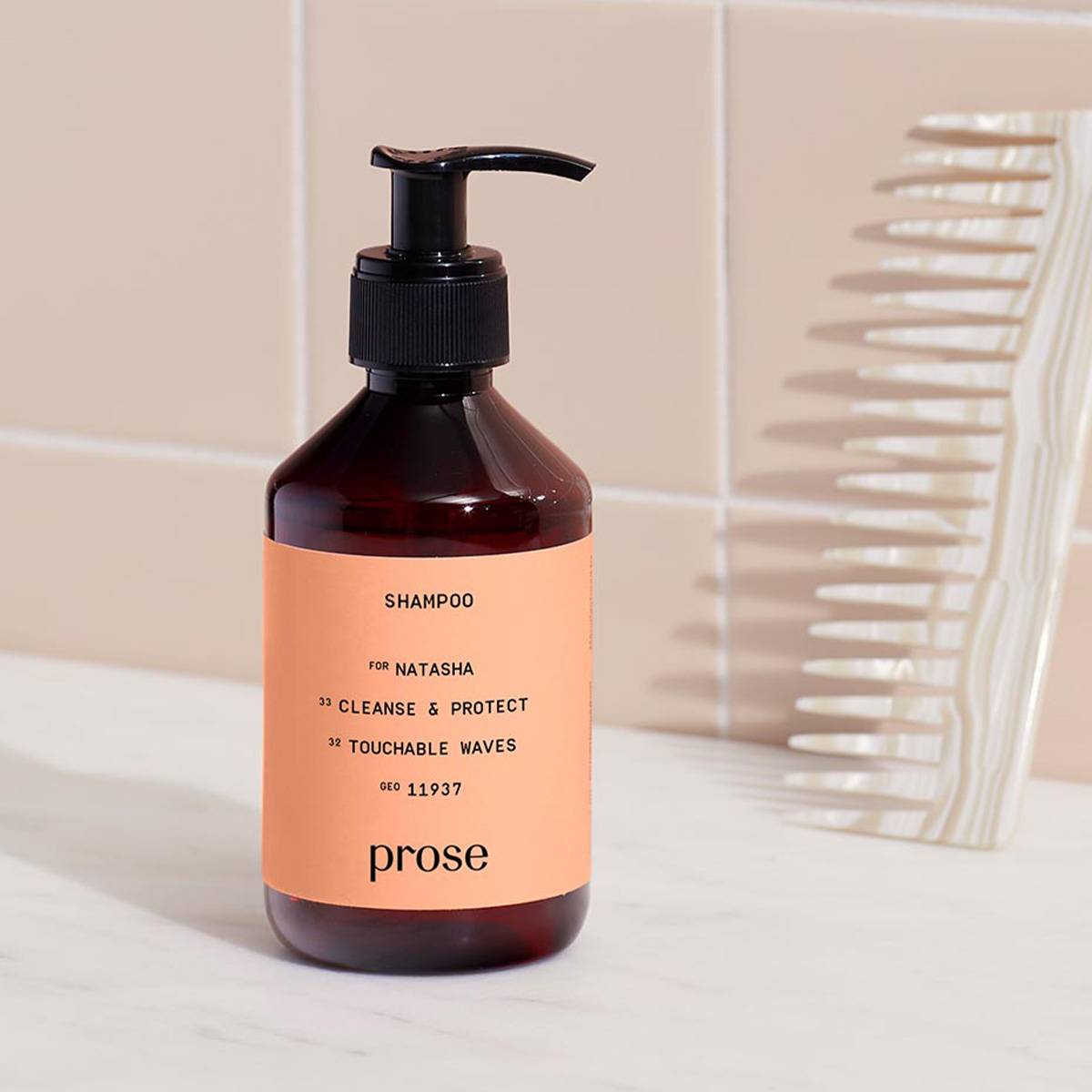 Thoughts: This shampoo just hits different. It's so silky in texture, but it still gets my hair and scalp super clean. I like how my scalp and hair feel refreshed but not dry or stripped after using it. Oh, and it smells insanely good. (It's a light, natural scent with notes of musk, gardenia, and sandalwood.)
Conditioner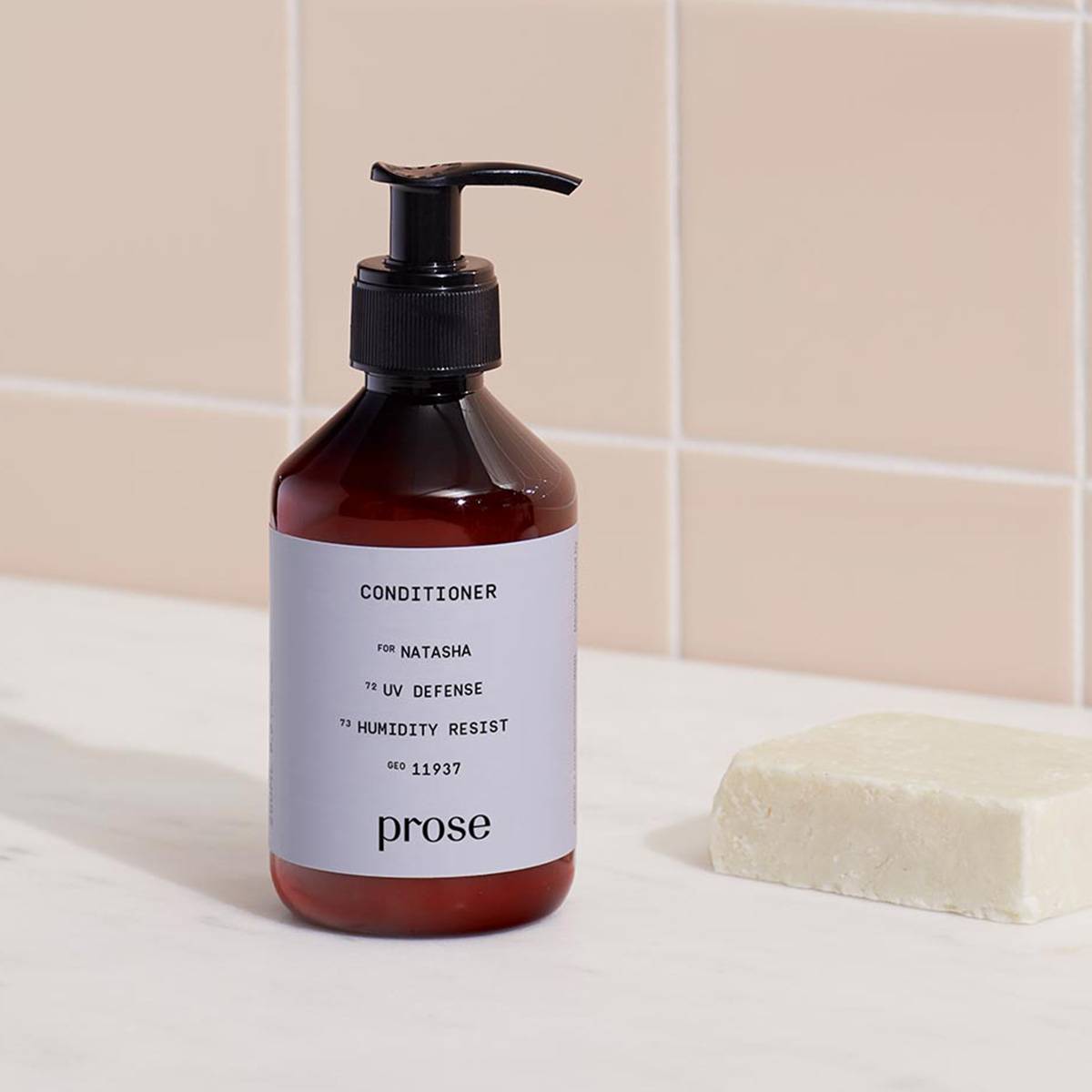 Thoughts: Lots of conditioners and masks for curly hair are so thick. On one hand, that's nice because the product can spread easily through super-dense heads of hair, but on the other hand. It can feel like the product just sitting on top of the strands and coating. Them in oils instead of getting in there and encouraging inner-hair health. That's not a concern with this conditioner at all. Similar to the hair mask, the consistency is rich and emollient, but it's not incredibly thick or goopy.
It's got good stuff like professional polymer, argan, sacha yushi, and jojoba oils along with a professional silicone to lower my hair porosity and another hit of the plant collagen, lilac, and HA present in my mask. It glides through the hair so easily, especially when I keep my mane sectioned from my pre-poo process. I leave it on for a few minutes as I wash the rest of my body and do any other shower things, but when I rinse it out, my hair is so happy, coily, and soft. I just love it.
Curl Cream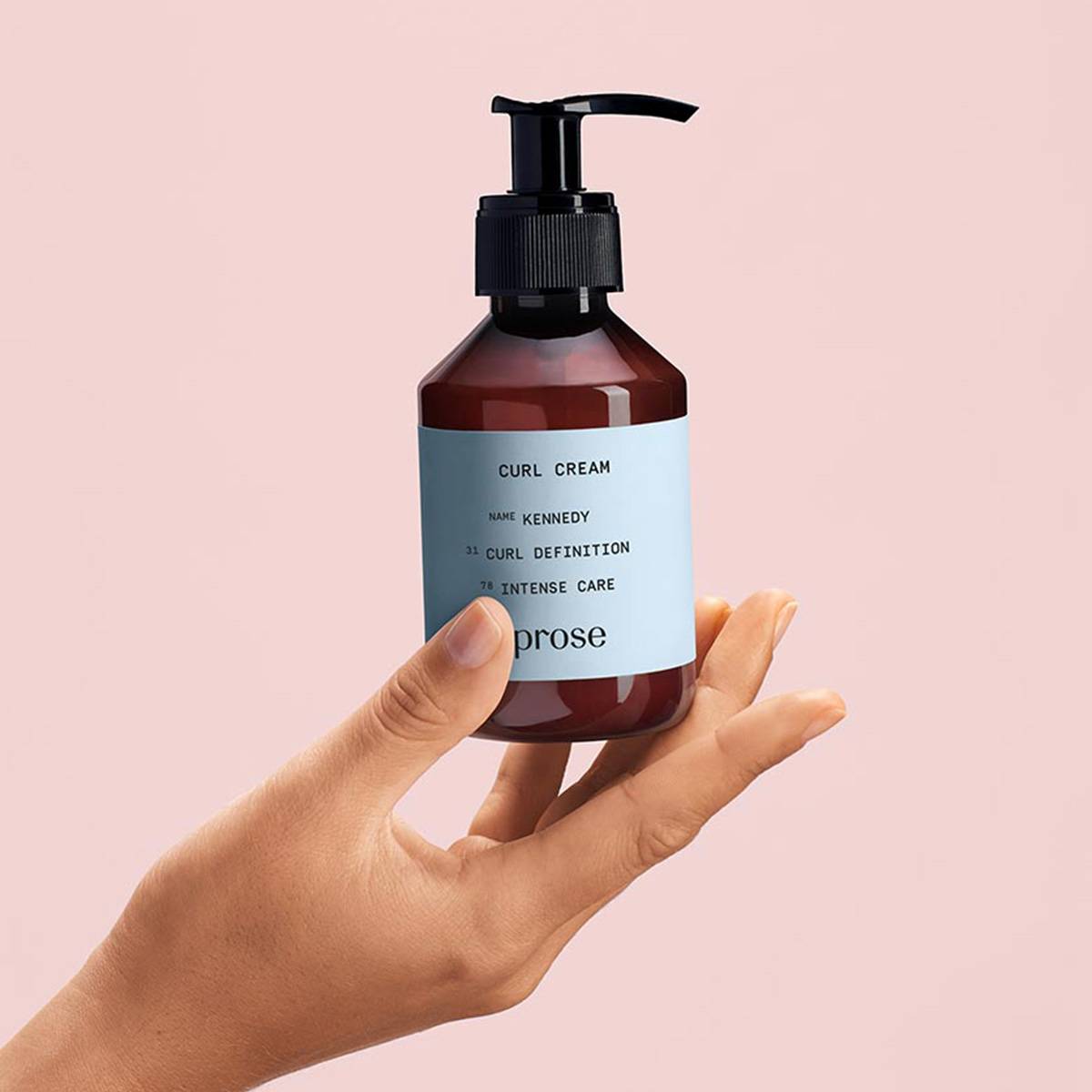 Thoughts: Obsessed with this stuff! I apply it in the shower while my hair is still wet and work it through each section of hair. It kind of puffs up as it interacts with the water and traps water into my hair, so it stays pretty wet as I do my twist-out once I'm ready to style. I highly recommend this method—it has saved me so much time and removed the struggle of my hair drying too much before I'm able to twist my full head of hair.
Hair Oil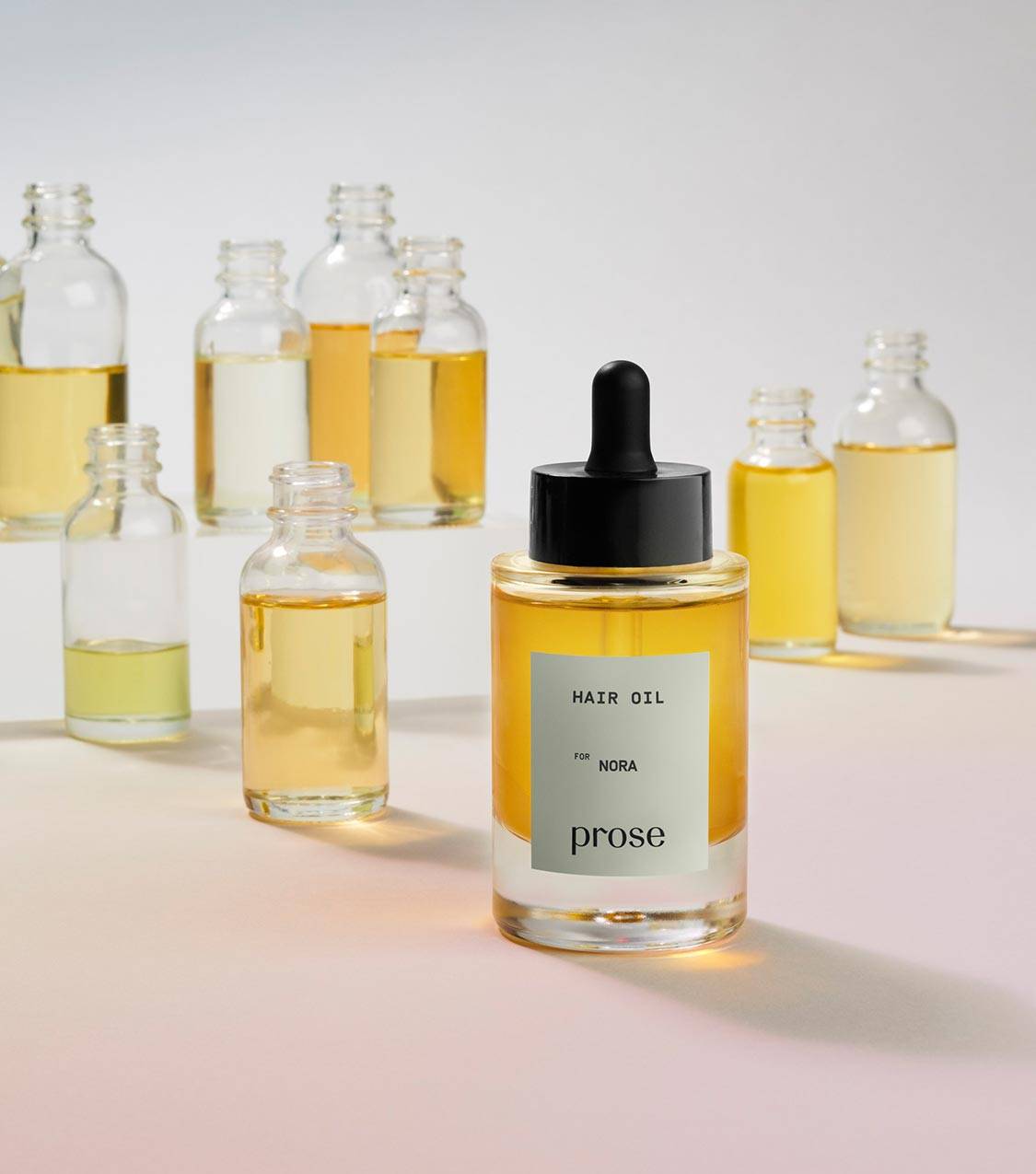 Thoughts: In my opinion, there's nothing like a good hair oil. This shea, pequi, tomato, and Abyssinian oil blend feels nourishing but somehow not greasy. It's scented with sweet almond oil, which is so lovely, and acts as the perfect sealing agent before I add tiny twists through my hair to create curl definition. Throughout the week, I'll reapply it to the ends of my hair as needed to add moisture and keep frizz at bay.
Shop the rest of Courtney's hair routine:
Natural Curl Enhancing Mousse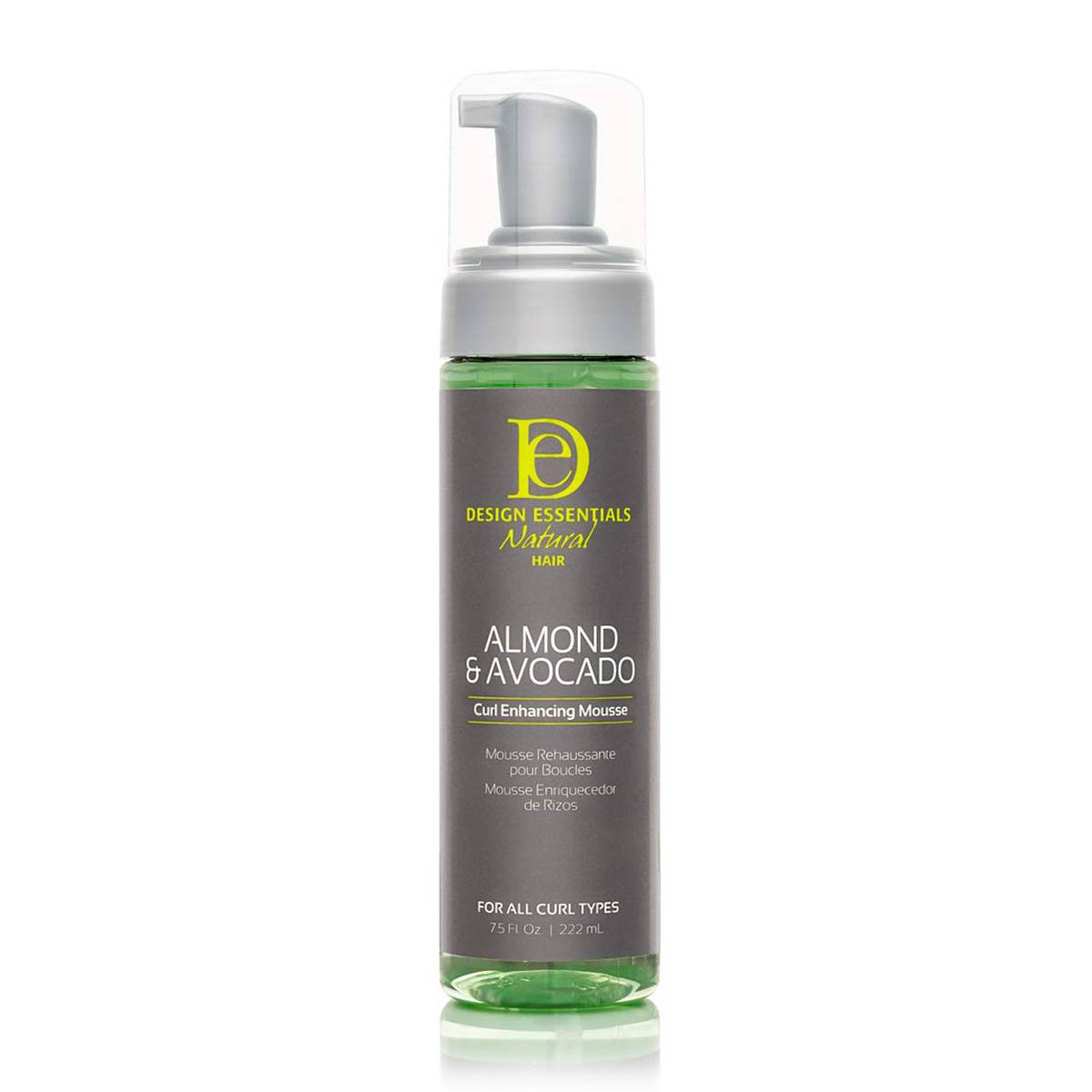 If I'm totally honest, my Prose system offers everything I need and doesn't require any supplemental products. Using just the products mentioned here, I can do my full washday and a twist-out. Since it's stacked with everything from pre-poo treatments to washing essentials to styling products. That said, if I were to do a perm-rod set, I would definitely incorporate some styling mousse to help my hair find more shape.
Olive Miracle Super Hold and Smooth Edges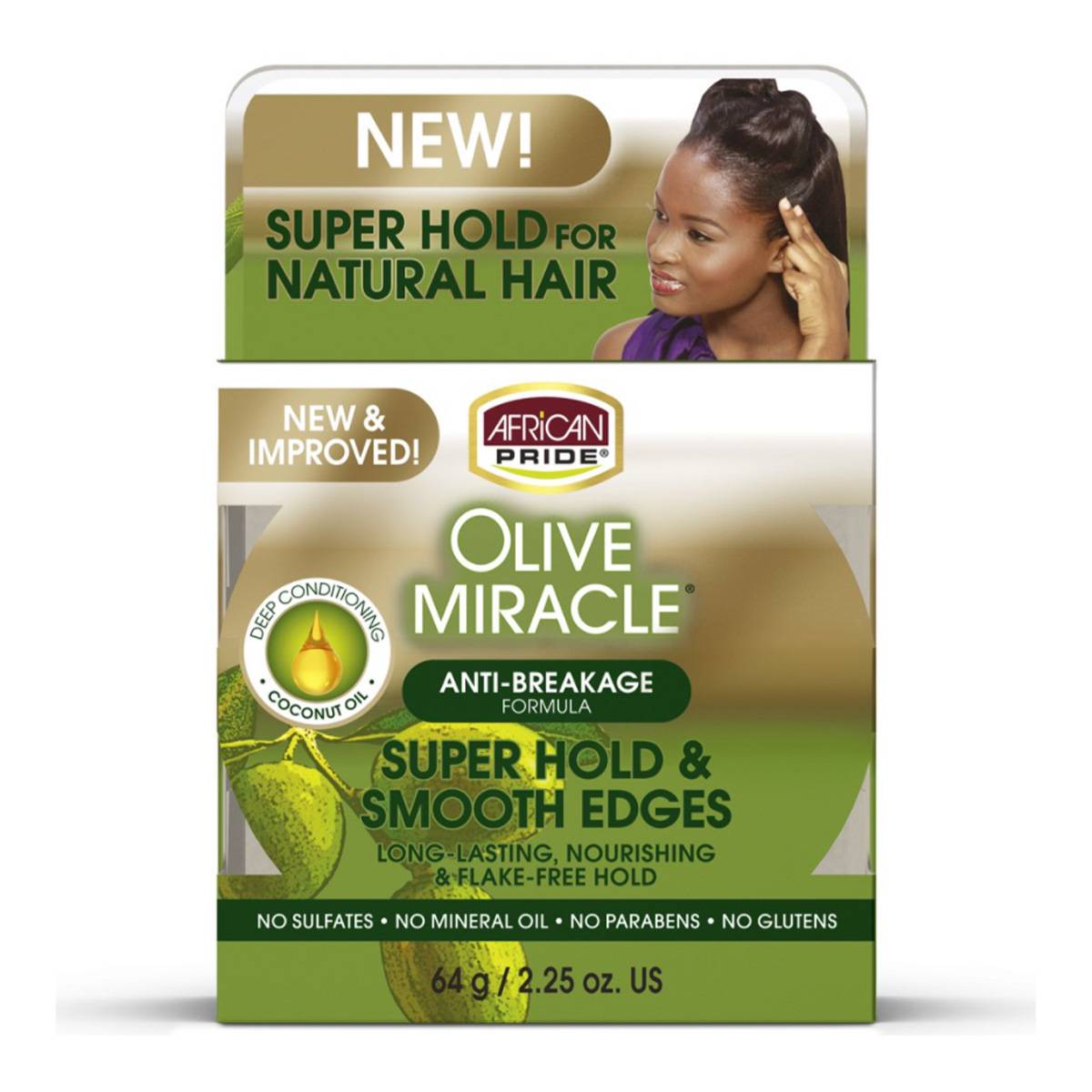 No matter what hairstyle I'm going for, smooth edges are always the finishing touch. This edge control is so strong, but it's not drying or harsh on my delicate baby hairs.
Deep Conditioning Heat Cap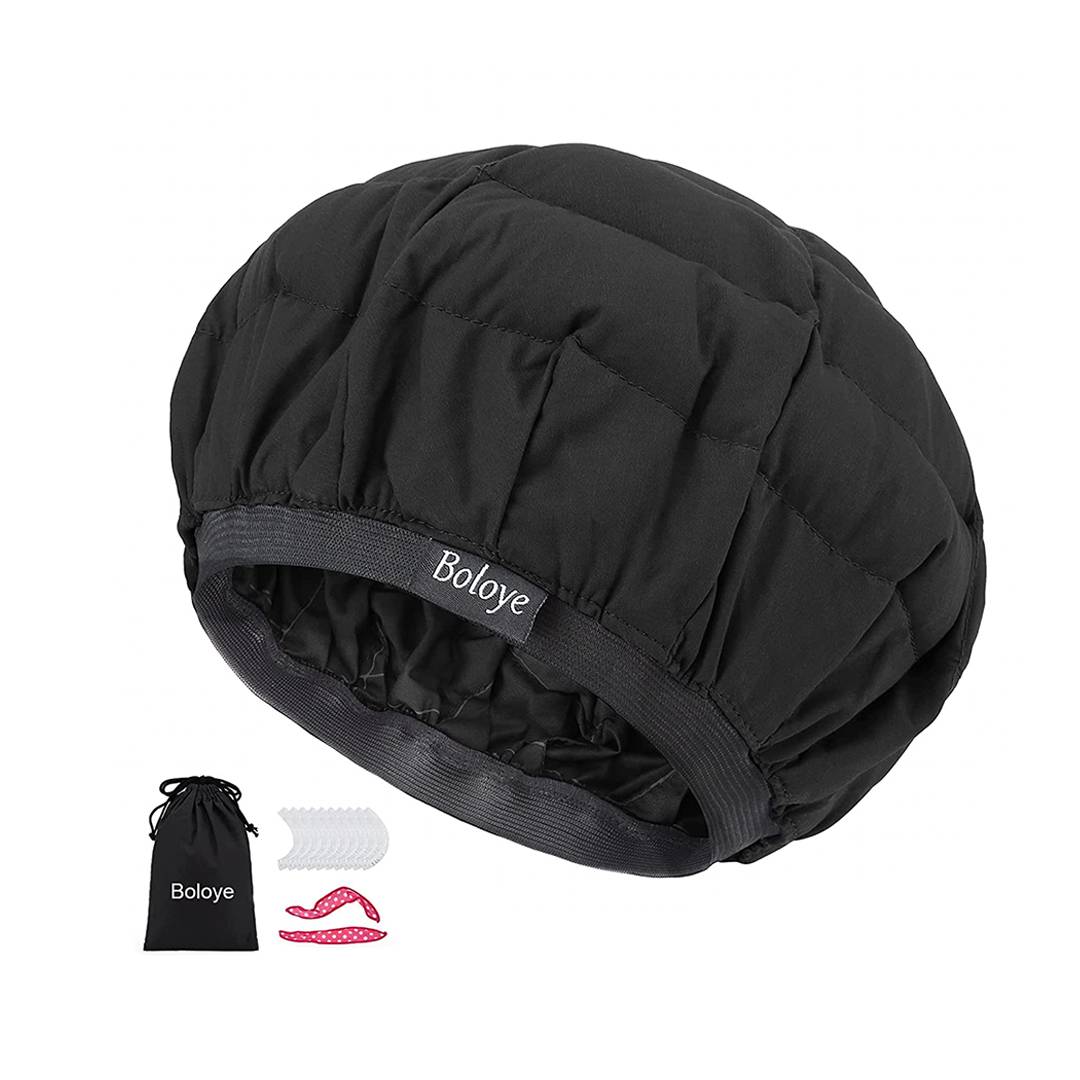 When my hair feels like it needs some extra love, I like to wear a heated deep-conditioning cap to help my hair mask penetrate my strands even deeper. It's so convenient—you just pop it in the microwave to heat it, and it stays warm for about 15 to 20 minutes.
Erin Jahns, Senior Beauty Editor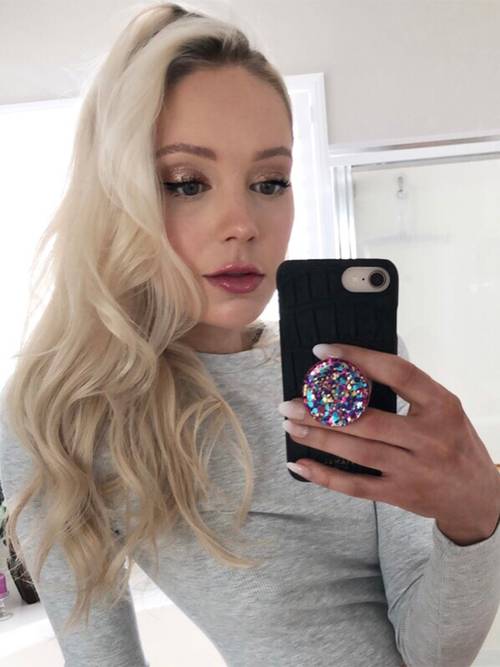 Hair type: 2a (wavy, fine/thin texture)
Top hair needs: When it comes to hair products, I need lightweight formulas that give my hair moisture, are color-safe, help stop and repair breakage or damage, and help breathe some natural body and volume into my hair. Anything too heavy will weigh my fine texture down, and since I invest a lot of money in my lightened strands, everything needs to be color-safe.
Priority hair concerns: Dryness, breakage, brassiness/discoloration/fading, and lack of volume.
Pre-Shampoo Hair Mask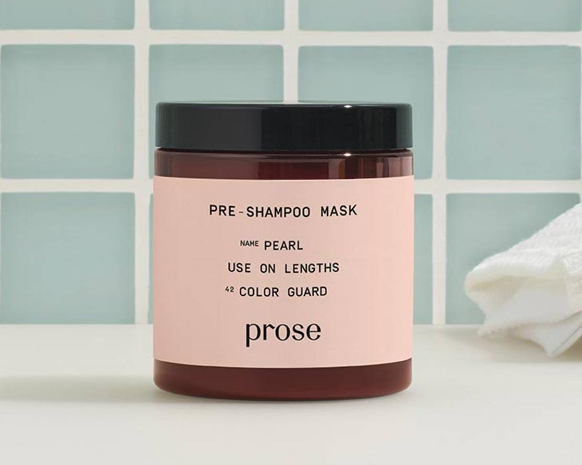 Thoughts: Pre-shampoo masks aren't a new concept for me. I actually have a few I use regularly, and I find them to be way more effective for keeping my hair in tip-top shape than most normal hair masks that marinate in your hair as the last step before you rinse. (More often than not, this leaves my hair weighed down and hinders my goals of volume, bounce, and a residue-free finish.) So I love the idea of a super-rejuvenating mask that you apply to damp hair before you shampoo.
While you might assume that any hydration and repair you've just gifted your hair with would be nixed by the shampoo/conditioner process right after, it's just not the case—especially considering how well the rest of your Prose routine will enhance and complement the TLC from your mask. You only have to leave it in for five to 15 minutes pre-wash, but if possible, I like to let it marinate in my hair for at least a half-hour. The silky-soft finish is just beyond! As far as ingredients, my mask filled with tons of superhero ingredients like argan, sacha yushi, jojoba oils, plant collagen, lilac, and hyaluronic acid.
Shampoo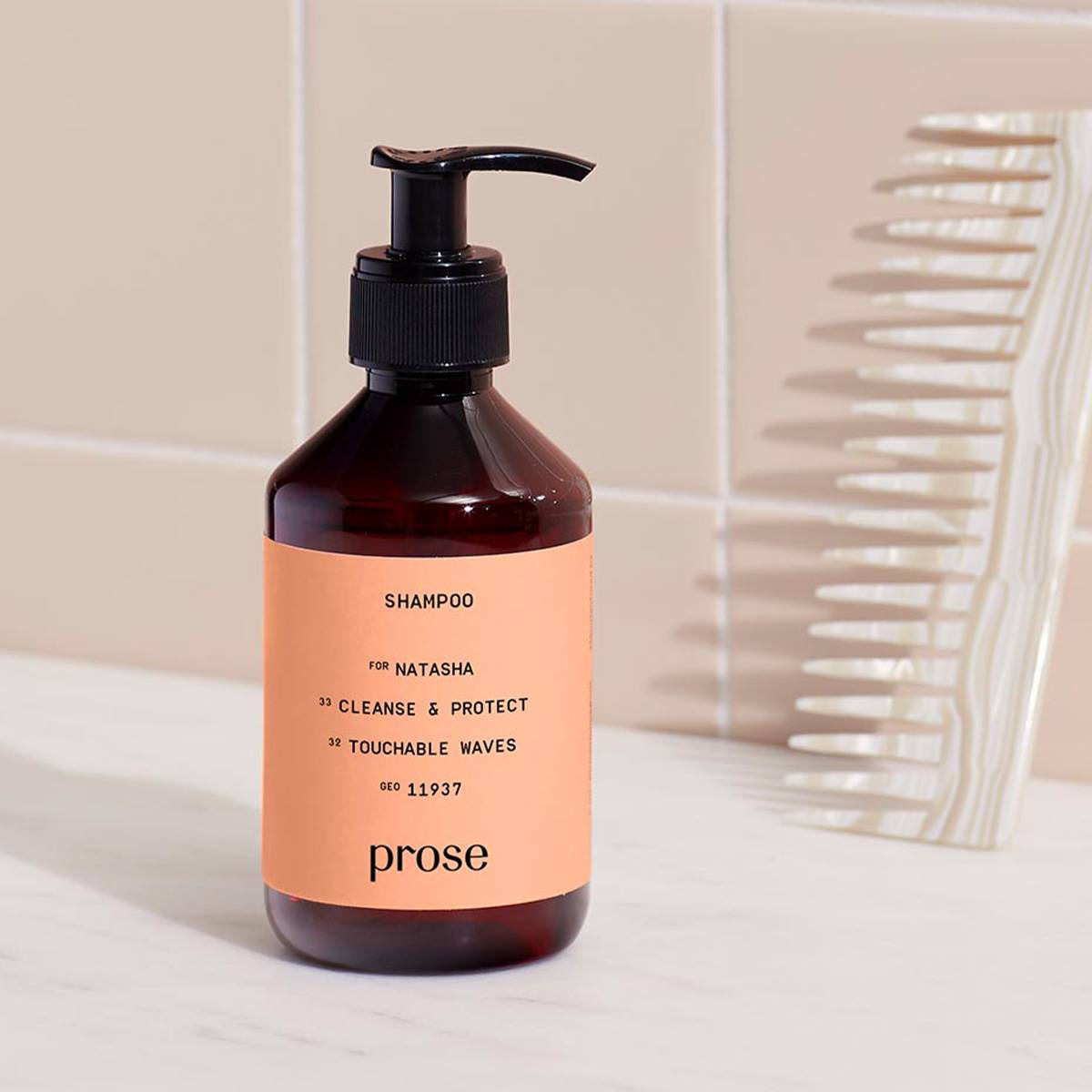 Thoughts: I have this very irrational distaste/borderline fear of products that don't lather. I know it's important to avoid the ingredients that give that detergent-like ratio of suds (especially considering I color my hair!), but I've just tried too many sulfate-free, no-lather shampoos and cleansing creams that legitimately don't clean my hair. You know that dreaded feeling when you've just spent tons of energy washing your hair, and then. Once it's dried can still feel those spine-tingling oily patches on the back of your head? It's one of my biggest pet peeves. So until I tried Prose, I'd kind of thrown in the towel and was just using whatever would get my hair the cleanest the fastest.
Now, the Prose shampoo will lather a little (the brand recommends putting a dollop onto your fingers, splashing on a few drops of water, and scrubbing together to get it going before massaging it into your strands), but I was still crossing my fingers and gritting my teeth as I worked it through my hair in hopes it could actually get the job done. (If necessary, you can also rinse and repeat!) My shampoo formula designed to improve the manageability of my hair and give my scalp some TLC, and key actives include professional silicone, jujube bark extract, fermented rice water, and jasmine flower water.
Lo and behold, as I rinsed it out, I could tell that it felt clean, but not that fake, "squeaky" clean that feels satisfying in the moment but ultimately can strip and dehydrate your strands. Sure enough, after just one go-round with the shampoo and once my hair was dry, it was completely clean, fluffy, shiny, and smooth, without a trace of buildup or oil. I shocked and completely ecstatic. This is the first sulfate-free shampoo that I've ever deemed as effective as (or more effective than) a regular one.
Conditioner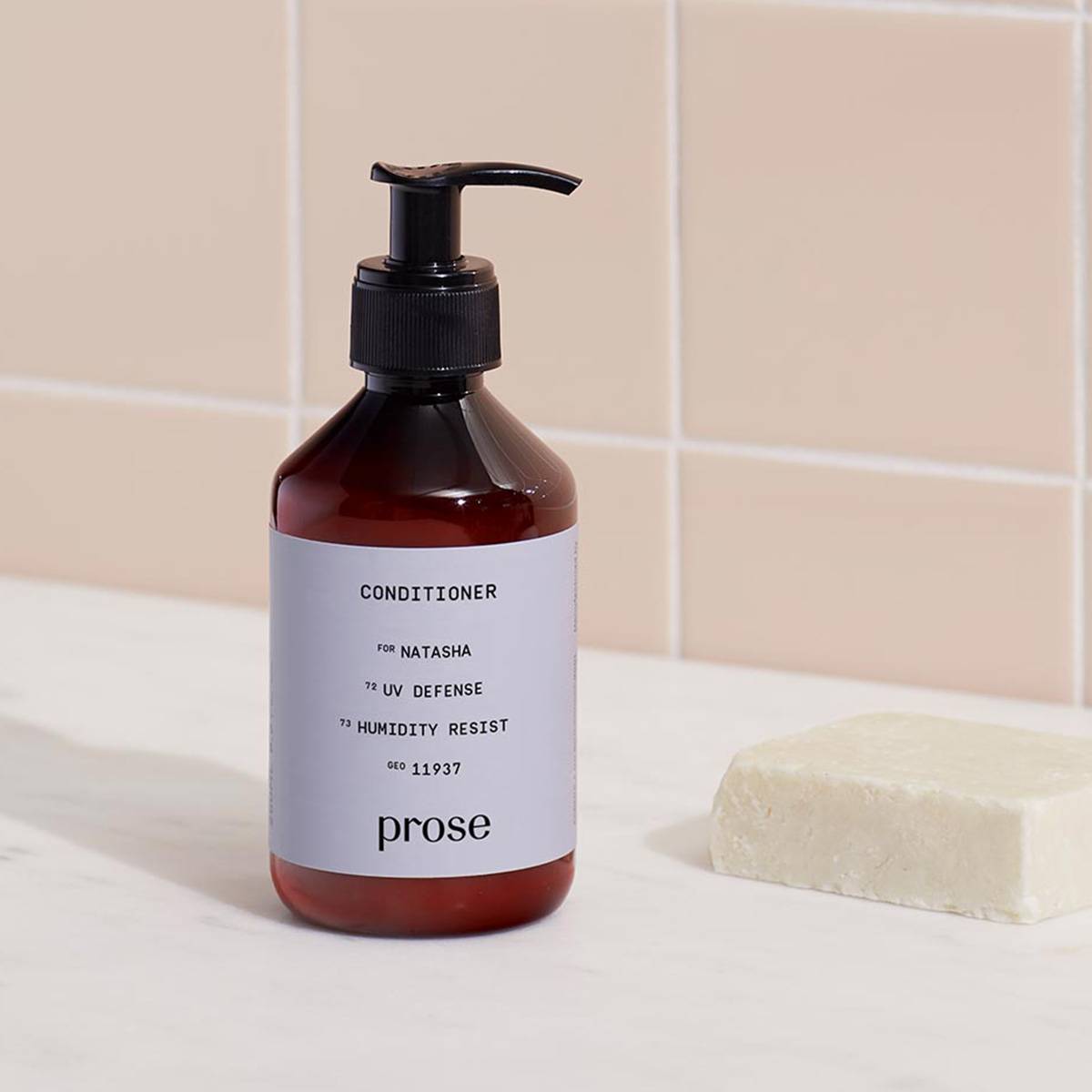 Thoughts: I stupefied the first time I used this conditioner, and I don't think I can emphasize this enough. At this point, I should have just expected the magic after how impressed I was with the mask and shampoo, but I have never, never felt my hair feel as smooth and slippery and 100% tangle-free as it did as I rinsed this out. In fact, my hair was so soft and smooth when I stepped out of the shower that I didn't think I really even needed a leave-in or detangling spray.
To neutralize any brassy tones that might creep in, my color-safe conditioner infused with naturally-derived pigments to give it a subtle, purple-blue tint that lightly counteracts yellow tones. So many purple shampoos and conditioners make my hair too ashy, and this is one of the very few formulas that seems to deliver the perfect dose of pigment so I get that salon-fresh tone I crave. Like my shampoo, my conditioner has the same scent (called Prelude) with airy notes of rose, geranium, and blue iris. Key active ingredients like professional silicone, plant collagen, lilac, hyaluronic acid, butterfly pea flower, and fermented rice water work together to leave my hair soft and manageable but significantly stronger and less likely to snap. I'm obsessed.
Boar Bristle Brush for Fine or Normal Hair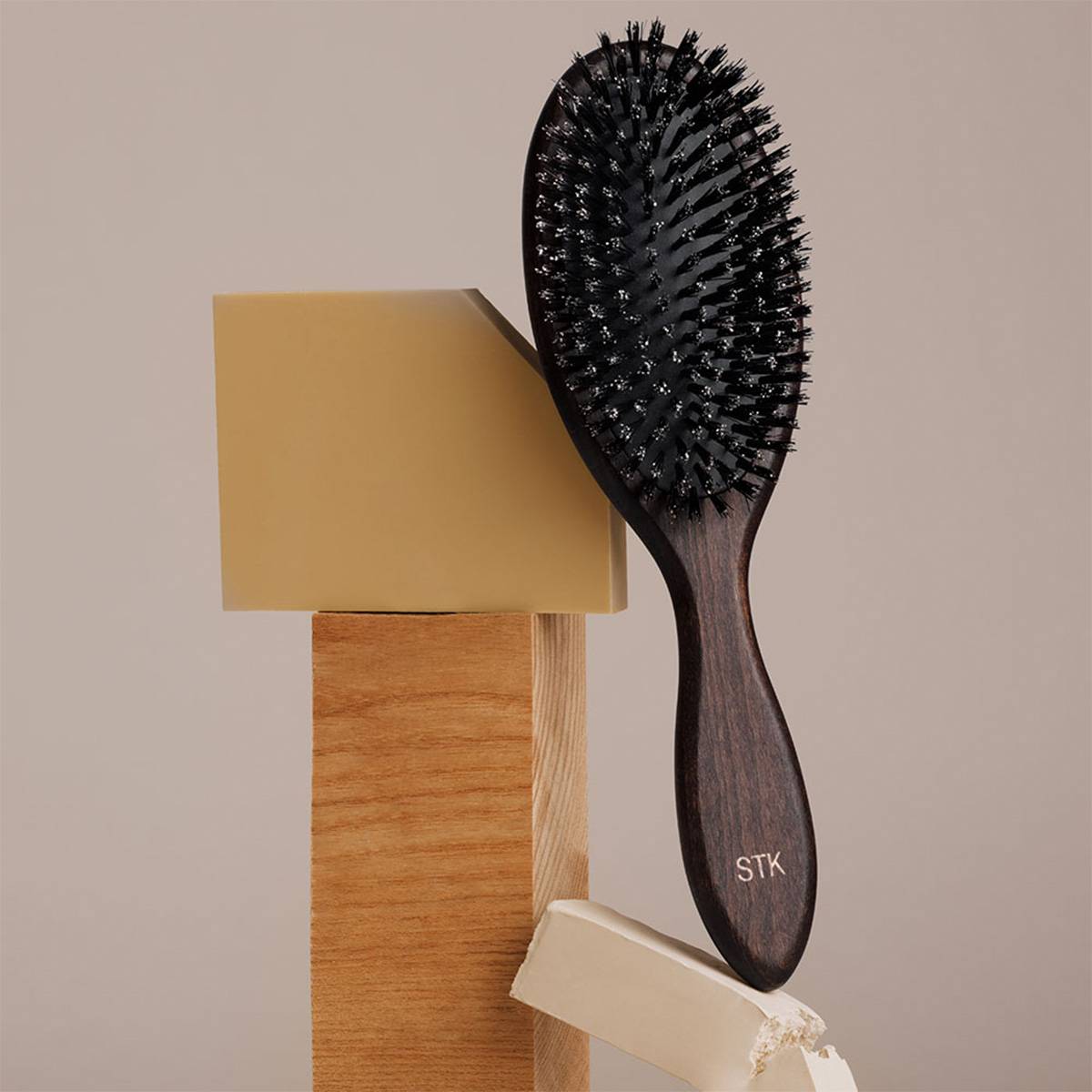 Thoughts: I kind of go into this below, but I'm actually not a huge brush person. I let my hair air-dry 95% of the time, so really, I just need something to detangle my hair, and I've always preferred combs, as they seem to cause less fallout for me. (I'm a little meticulous about hanging on to every last hair on my head!) However, when I am styling my hair and trying to make an actual effort, nothing gives me that salon-level shine, volume, and fluff like a really great brush, and my customized version from Prose is pretty damn perfect.
First of all, the extra details like your gilded, monogrammed initials. So fun (um, this is such a great gift idea), and like all of the Prose products. It's uniquely handcrafted and personalized to give your unique hair the best royal treatment. Each brush is made in France (and monogrammed in Brooklyn), with four different bristle types available depending on your hair type and texture: boar bristle for fine-to-normal hair (that's me!), boar and nylon bristle for normal-to-thick hair, tipped-metal bristle for thick or coily hair, and a vegan option with agave bristles that mimic classic boar.
Shop the rest of Erin's hair routine:
Blond Absolu Overnight Recovery Treatment for Lightened Hair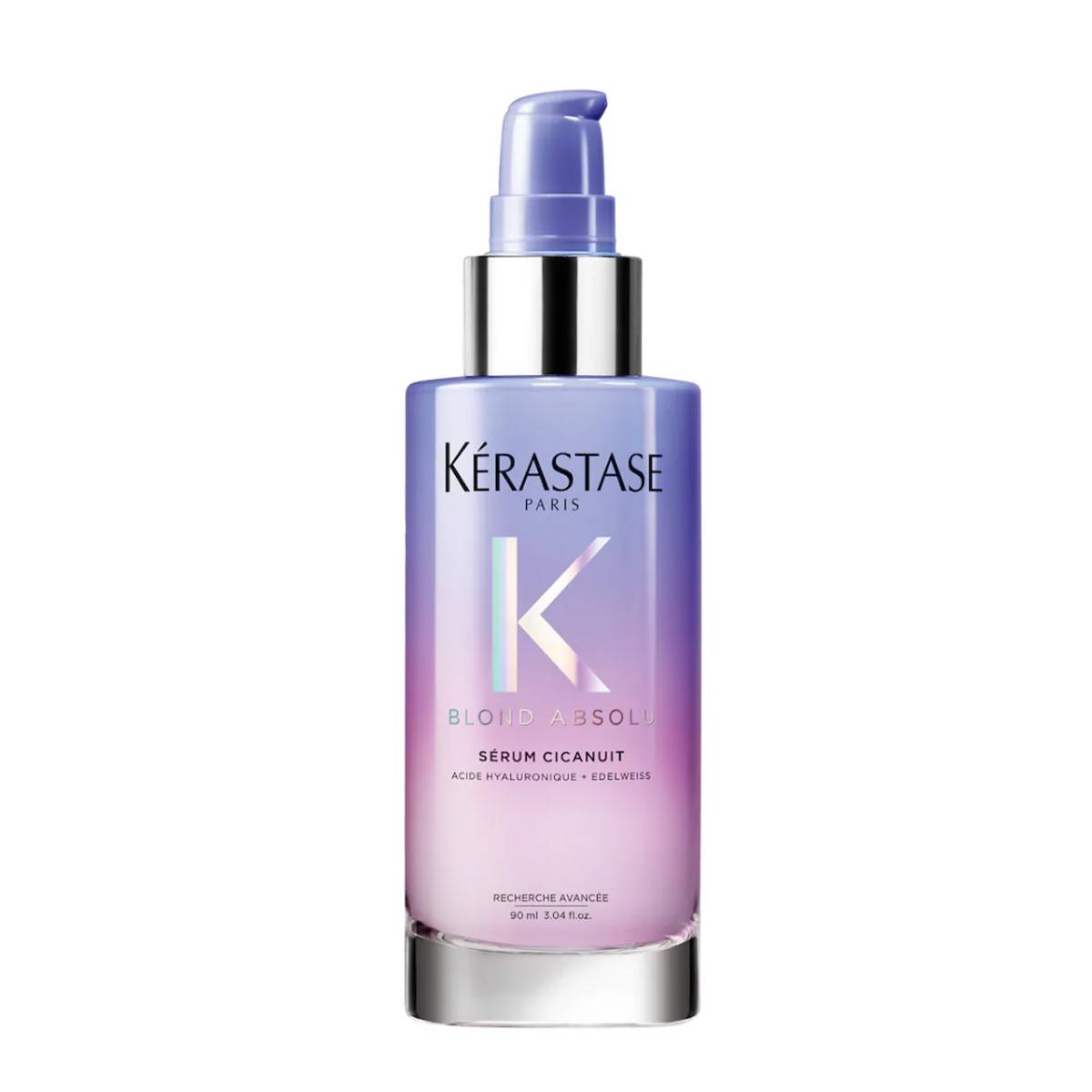 I've been loving this lightweight serum treatment from Kérastase. It smells amazing, and it doesn't leave any kind of residue in my hair. (You can just leave it—it completely soaks in, so there's no need to wash it out!) It's specifically made for blondes or anyone who lightens their hair. The mixture of edelweiss flower and hyaluronic acid helps heal, hydrate, and renourish stressed strands while you sleep. A little goes a long way, so you will get your money's worth here.
Detangling Comb and Paddle Brush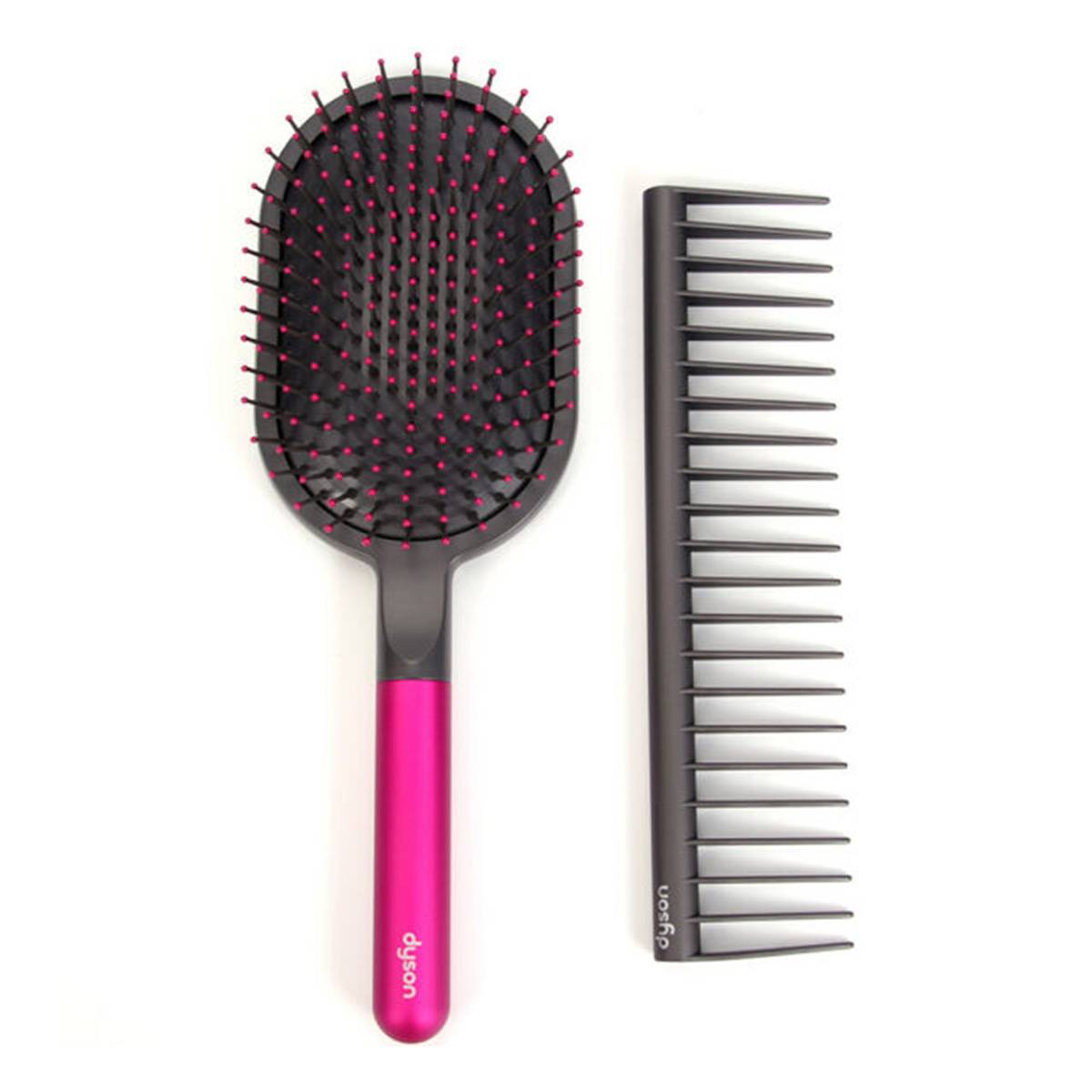 I'm a comb girl through and through, and I've found it's the single best way to detangle my breakage-prone strands with the least amount of damage and fallout. Any comb will do, but this Dyson one has been my go-to (even when I'm not heat-styling). The paddle brush is great, too.
Ghost Weightless Hair Oil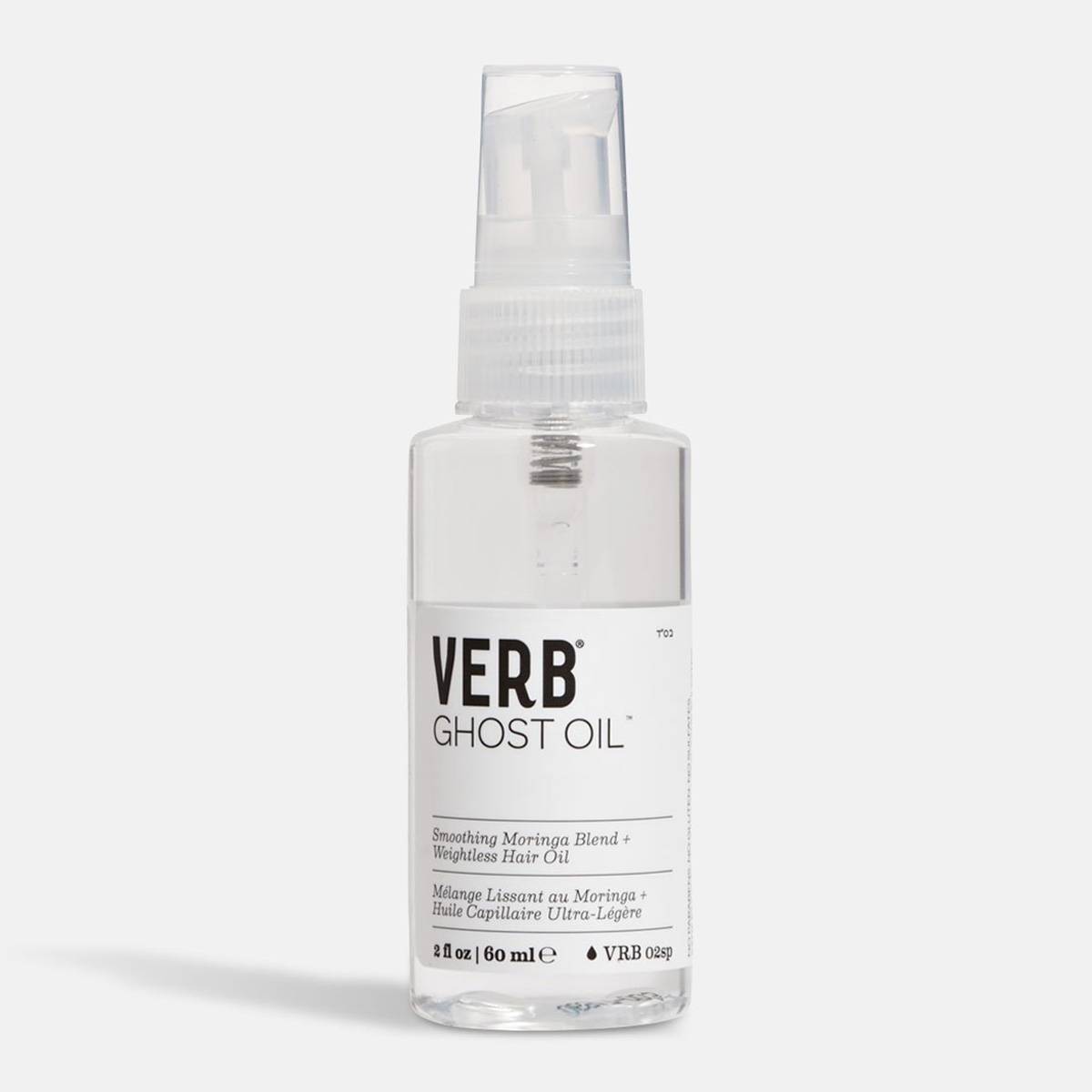 Since my hair bleached, I have to super careful about using any kind of hair product that colored or tinted. For instance, I've actually had golden or amber-colored hair oils lead to brassiness since they can act as a "stain" of sorts. Similarly, minerals and chemicals in my water (like chlorine) can turn my hair green, yellow… The list goes on and on. So in addition to my obsession with shower filters, I'm a stickler for only using 100% clear hair oils. There are quite a few that pass the test, but this moringa oil–spiked one from Verb gives me the softest, shiniest, and smoothest results.
7 Seconds Leave-In Conditioner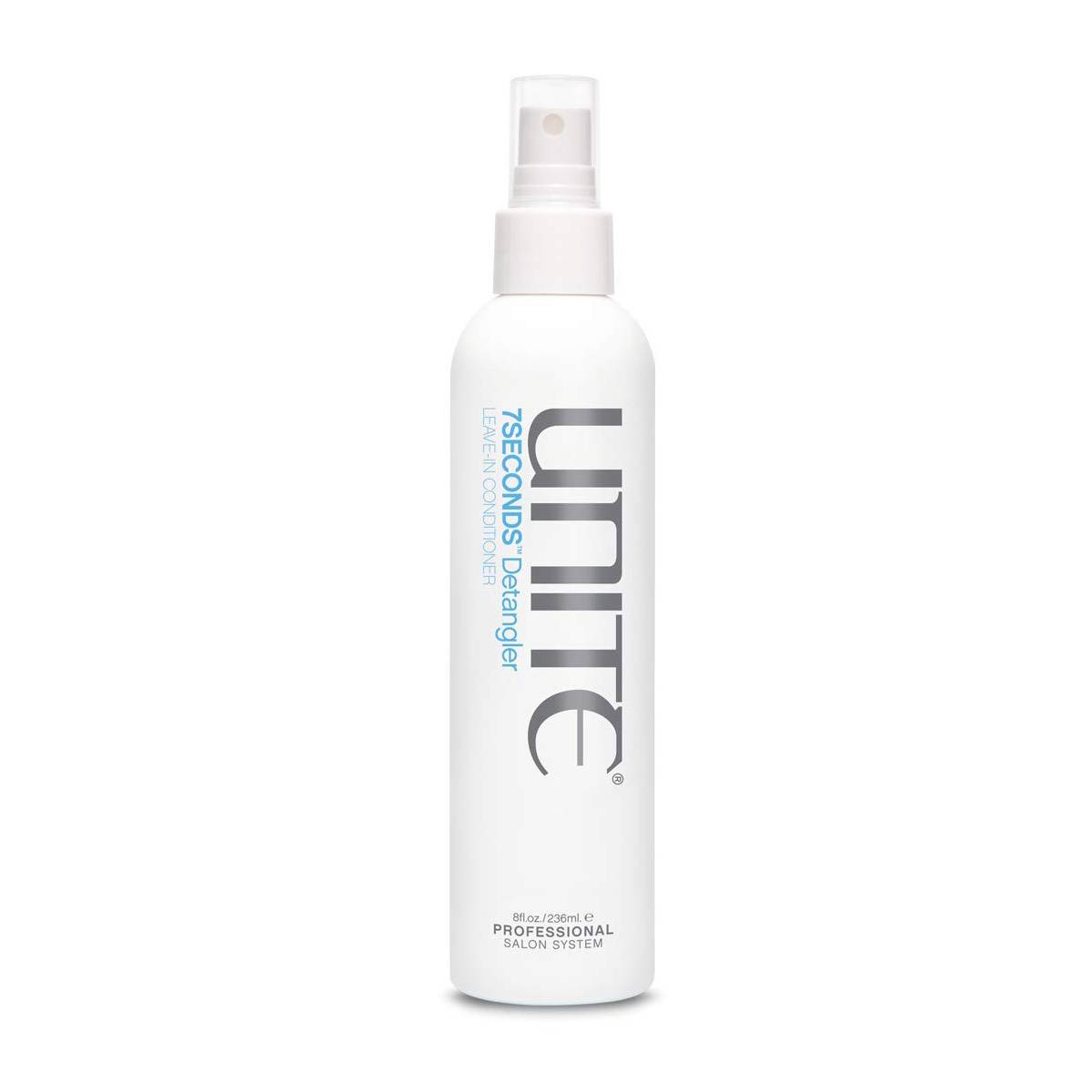 This is a product I've been using for years, and no matter how many leave-in formulas I try, nothing ever seems to compare. (Although, I have yet to try the one from Prose, so stay tuned!) I have gotten so many people hooked on this stuff—from my friends and fellow beauty editors to my mom who's in her 70s. It instantly detangles (and I mean instantly) while simultaneously adding moisture, protein, shine, and thermal protection back into your strands. Over time, it's definitely been a major player in helping to repair the damage I experienced from some botched highlight jobs and a stint with bonded extensions years ago. And it smells amazing—like the best-smelling hair product I've ever tried.
No. 6 Bond Smoother Reparative Styling Creme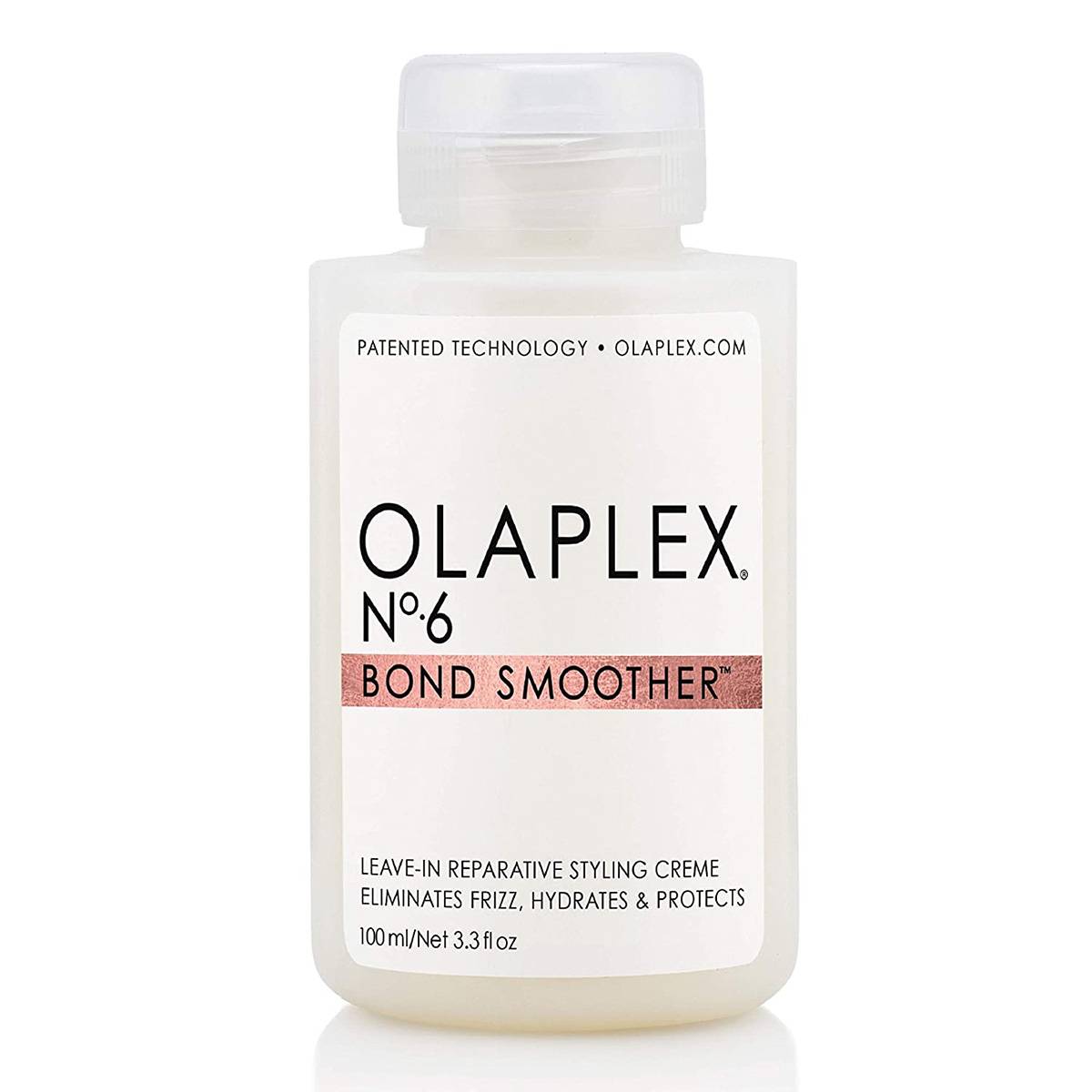 Since I get semi-frequent bleach and tones, my strands do crave an extra hit of TLC and fortification. I've been adding a small amount (roughly the size of a dime). To my damp or dry hair after I wash, concentrating on the mid-lengths and ends. I definitely notice less fallout and breakage, and I love the effortless texture and oomph. It gives my style since it also pulls double duty as a styling cream.
3-in-1 Ceramic Curling Iron 1 Inch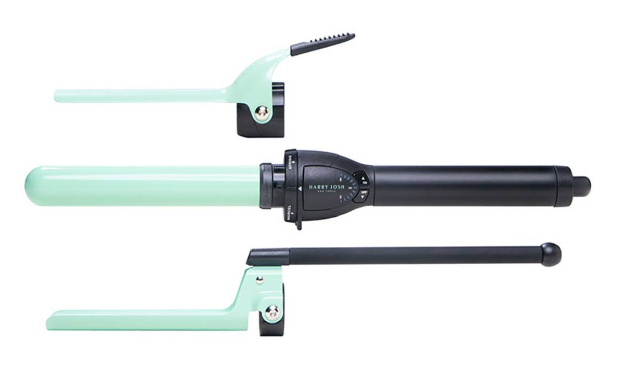 I'm just really loving this three-in-one curling iron from Harry Josh right now. It's easy to use, and the curls and waves, for whatever reason, seem to have a supersonic life span.
So, is Prose worth it?
Our journey with Prose was full of highs and lows, from our thorough consultation process and excellent mask treatments to our disappointing conditioners. In the end, Jess didn't see enough results from the actual products to justify their price tag—and unfortunately, neither did I.
If you're looking for a fun way to experiment with natural products or introduce ingredients you haven't tried before, Prose is a professional and enjoyable service. Having special bottles labeled with your name delivered to your door fun. It makes you feel pampered and in-control in a way that grabbing shampoo from the drugstore just does not. But is it worth the price? Not to us.