About Hunkemöller
Hunkemöller is the official website for Hunkemöller in Germany. It is the online platform where customers in Germany can browse and purchase Hunkemöller products. The website offers a wide range of lingerie, nightwear, swimwear, and related accessories for women.
On Hunkemöller, customers can explore the latest collections, access detailed product information, view size guides, and make online purchases. The website provides a user-friendly interface that allows customers to filter products by category, size, color, and other preferences to find the items they are looking for.
In addition to shopping, Hunkemöller also offers various features and services. Customers can create an account to save their preferences, track their orders, and access personalized recommendations. The website also provides information about Hunkemöller's promotions, loyalty program, and customer support.
When shopping on Hunkemöller, customers in Germany can expect localized pricing, shipping options, and customer service support specific to their region. The website is designed to provide a convenient and seamless shopping experience for Hunkemöller customers in Germany.
Madison Extra Low Thong – Red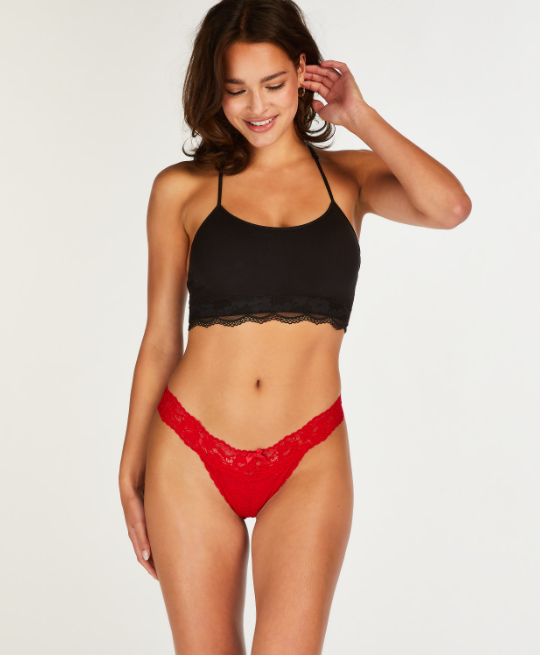 We love lace! This thong is especially low cut and has a V shape. Mix and match with other items! This super comfortable essential has a new and improved feel, super soft and stretchy. With a beautiful flowery lace that makes this style more fashionable.
Leave the buttocks uncovered
very low cut
Can be worn with any bra
Cord
Bow
91% Polyamide / 9% Elastane/
Item: 199717
Tilly Thong – Black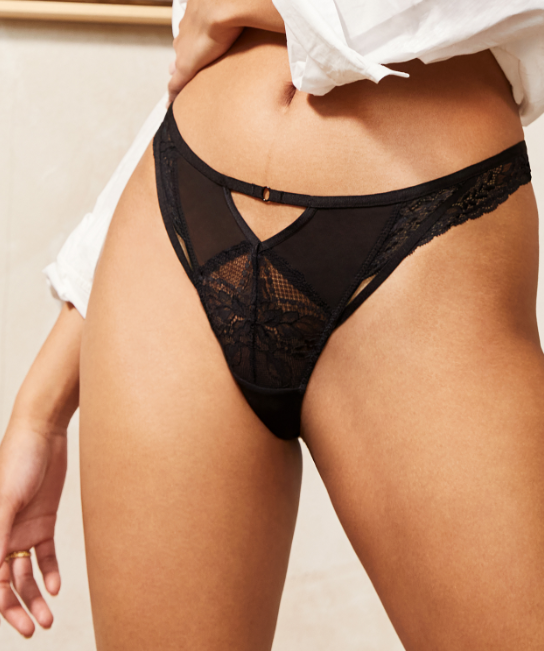 This thong cannot be missing among your garments! It has super sexy lace, fishnet and exposed details. Combine it with your favorite bra in the same color!
Leave the buttocks uncovered
Cord
grid details
Lace is made from 50-59% recycled polyamide (nylon)
100%TBD
Item: 199571
Katie High Waist Thong – Black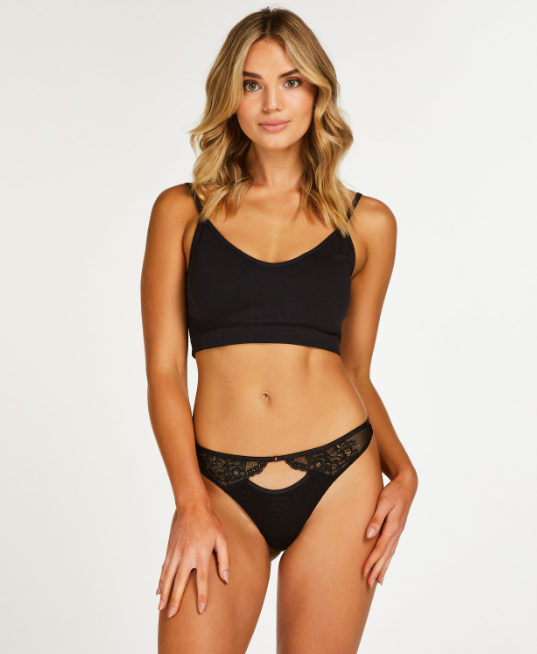 Get an ideal look with this thong! It has a lot of lace, mesh and very sensual opening details. Combine it with your favorite bra in the same color for a complete look.
Leave the buttocks uncovered
Cord
Bold opening details
grid details
86% Polyamide / 14% Elastane/
Item: 199543
Private Body Ray – Black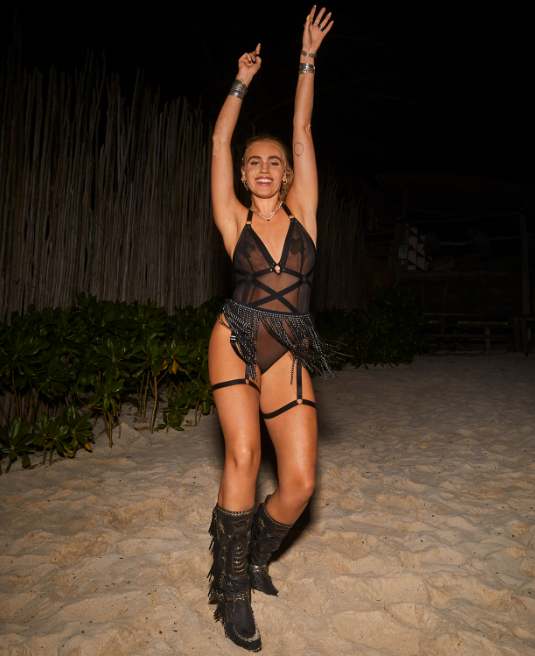 Striking strappy mesh bodysuit. The superfine mesh in combination with playful straps to create a dynamic silhouette. This shouldn't be missing from any modern kinky lingerie wardrobe. It is part of the Private collection.
Adjustable shoulder straps
Press-stud closure at the crotch
Private Collection
Isabelle Non Padded Underwire Bodysuit – Black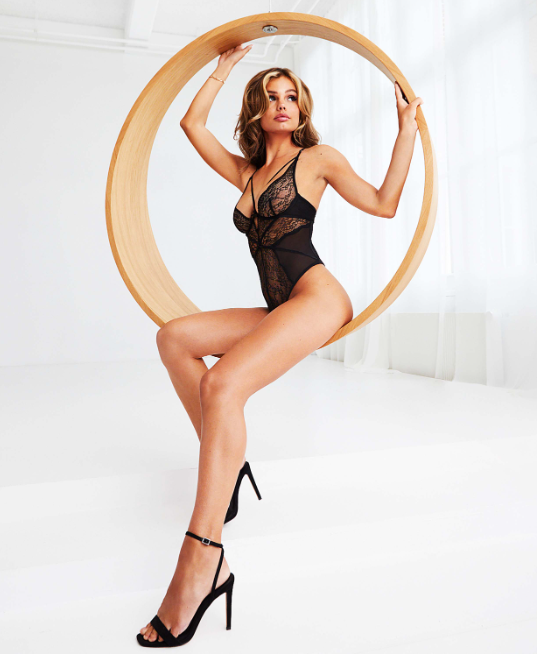 Look great with this ideal bodi. Because the bodysuit is almost entirely made of lace, you'll show off amazing curves! Pair with a matching cute kimono for a complete look.
Transparent
Cord
Bow
not preformed
With support
grid details
Sexy Mesh Bodysuit – Pink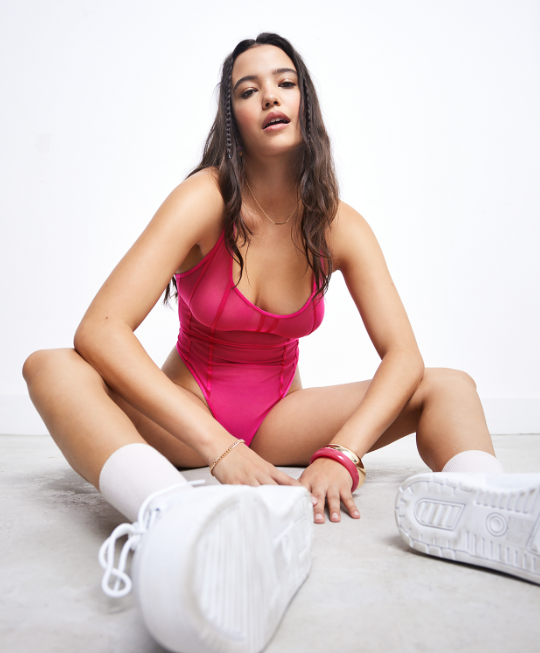 Get playful with this bodysuit! With a totally transparent appearance, with a front and side fold to fit the figure. Get the perfect fit with adjustable straps. Combine it with the matching clothes to complete your outfit! It is part of our POP "Power Of Positivity" collection. An inspiring and energetic attitude to "think positive". The energy of positivism is synonymous with self-love, diversity and a conscious lifestyle.
Adjustable shoulder straps
Tight
Semitransparent
Leaves the butt fully visible
POP Power Of Positivity
Steph Bra – White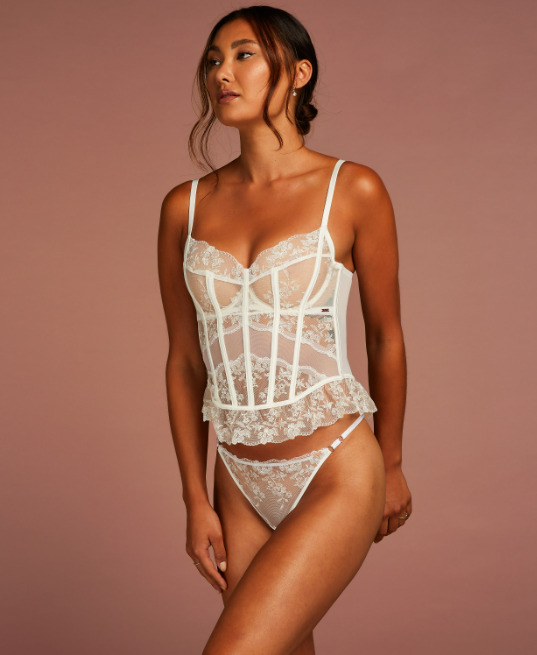 Create an irresistible look with this romantic bustier. The cups are underwired so that the bodysuit fits perfectly to your body. Combine with other items in the Noir collection.
Semitransparent
Unfilled
with hoops
Cord
Not to go
Uncovered front, side and rear
54% Polyamide / 35% Polyester / 11% Elastane/
Final Thought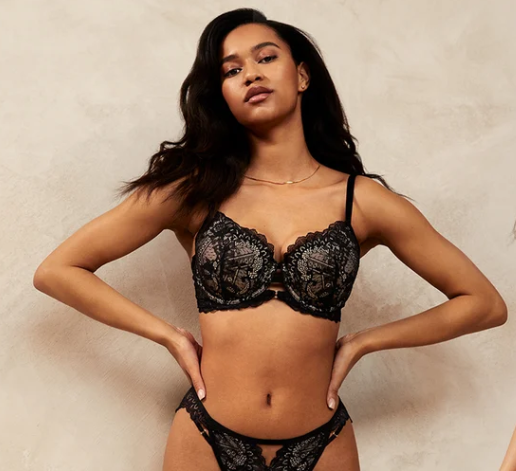 Hunkemöller is a well-established lingerie and swimwear brand that offers a diverse range of products catering to various styles, body types, and preferences. With a history dating back to 1886, Hunkemöller has built a reputation for its fashionable designs, quality craftsmanship, and commitment to inclusivity.
Whether you're looking for comfortable everyday bras, elegant lace lingerie, stylish swimwear, or cozy nightwear, Hunkemöller offers a wide selection to suit different needs and tastes. The brand pays attention to details, ensuring a comfortable fit, and often incorporates the latest fashion trends into their designs.
Hunkemöller provides multiple channels for customers to access their products, including physical stores, their official website, and sometimes partner retailers or online marketplaces. This allows for flexibility and convenience in shopping.
With promotions, seasonal sales, and a loyalty program, Hunkemöller provides opportunities for customers to enjoy discounts and special offers. The brand's commitment to customer satisfaction is evident through their customer service channels, where shoppers can seek assistance and support.
It's worth noting that pricing may fall into the mid-to-high range, and availability of products and services may vary by location. However, overall, Hunkemöller offers a combination of style, quality, and accessibility, making it a popular choice for those seeking fashionable and well-fitting lingerie and swimwear.
FAQ
Is Hunkemöller a reliable party to do business with?
There is 1 review about Hunkemöller. Their average score is 10 where 100% of the customers have indicated that they would order from Hunkemöller again.
In which sectors is Hunkemöller active?
Hunkemöller is active in the webshops industry and specifically in sectors such as lingerie & underwear.
I have read the reviews of Hunkemöller carefully. What now?
Have you read the reviews of Hunkemöller and you convinced that this a reliable company to do business with? Then go to the website and place your order! If you're still not sure if Hunkemöller is right for you, and find a company that better fits your needs. Did the Hunkemöller reviews give you a positive impression? We collect reviews from all major companies worldwide.