About Icebreaker
Icebreaker wants you to live sustainably, hike comfortably, and look good while doing it. This apparel company is best known for its merino wool blend, which is used throughout its clothing collection ranging from underwear to t-shirts and jackets.
Garnering a steady following of over 93.7k on Instagram, it seems that Icebreaker has definitely made a 'fissure' within the eco-friendly fashion market. Their products are also featured on multiple news outlets, including New York Magazine, Bustle, and InsideHook.
Off to explore the Appalachian mountains? How about the wonders of the Yosemite National Park? Whatever it is, perhaps this brand can offer a steady balance between substance and style.
Keep reading, as this Icebreaker merino wool review takes an in-depth look at the company, its products, customer ratings, promotions, and more, to help you decide if the collection is worth checking out.
Overview of Icebreaker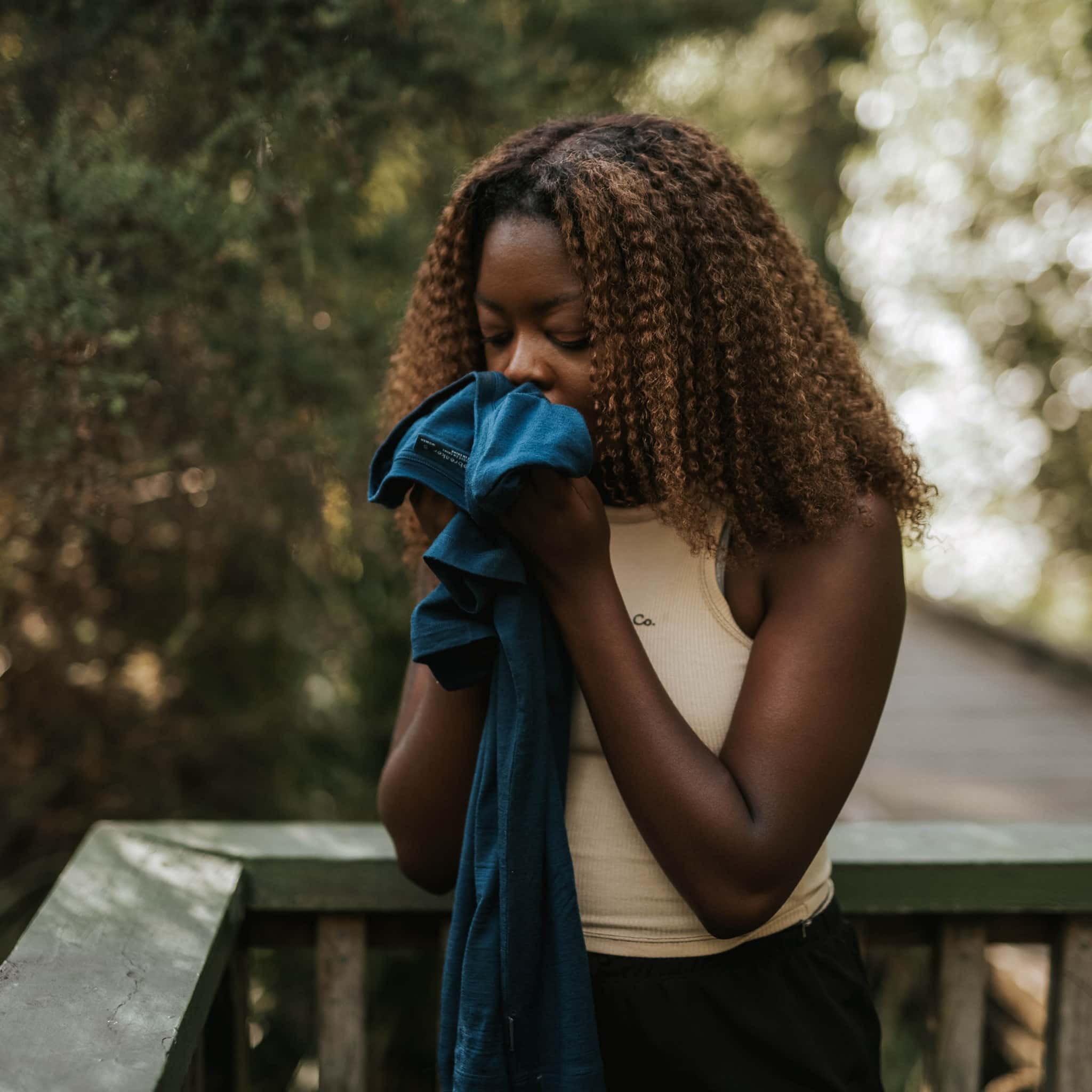 Sometimes, the best materials are sourced organically. In the world of polyesters, PVC, and petrochemical fibers, founder Jeremy Moon was unsatisfied with the tacky, plastic-ridden apparel he wore during his 5-day kayaking trip.
His frustration quickly turned into curiosity, as his vacationing girlfriend returned with a wondrous tale of merino wool, which was sourced from the Pohuenui Island in New Zealand. The farmer there was looking to experiment with the uses of this fabric, more specifically—its performance in outdoor clothing.
What resulted next was years of trial-and-error, networking, and travel, as Moon became invested with the idea of infusing merino wool in activewear. Founded in 1994, Icebreaker made its first-ever debut in Auckland, New Zealand.
Originally known as the apparel brand that patented the world's first natural layering system, this company looks towards a sustainable future through the use of organic materials. In an inspiring quote left by its founder, Moon states that he's proud of the success Icebreaker has shown so far.
"Now over 20 years later, merino-based apparel is seducing wearers all over the world and we're proud of the part we play in sharing the wonder and brilliance of the power of nature. Its beauty, resourcefulness and strength are qualities we are committed to and humbled by constantly."
Before we get further into this Icebreaker merino wool review, let's go over some initial highlights:
Highlights
A variety of activewear apparel to choose from
Sustainably made from organic merino wool
Extremely transparent in terms of sourcing and manufacturing
Positive customer reviews
Offers Klarna as an alternative payment option
Free ground shipping on all orders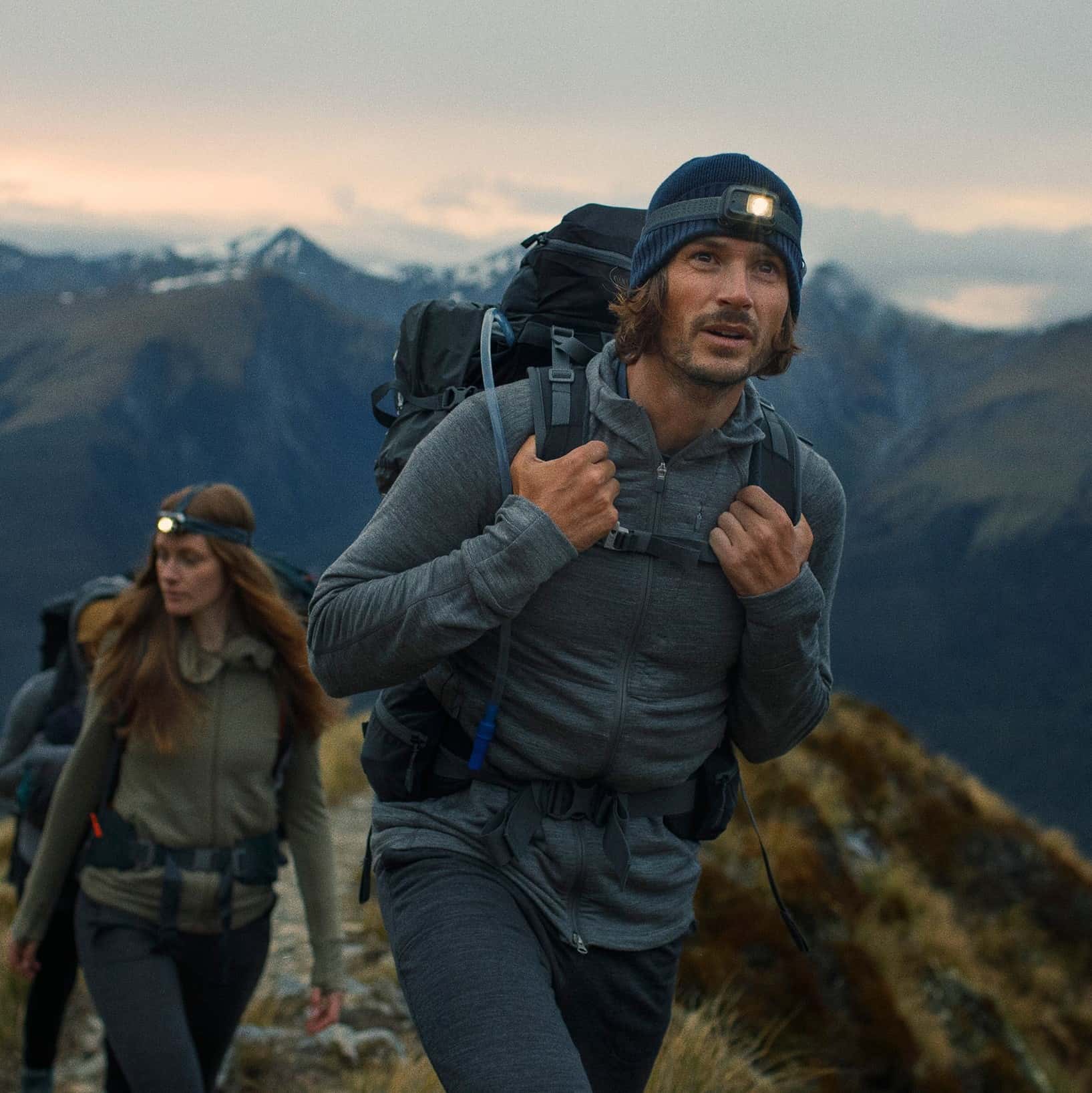 Switzerland's Tour du Mont Blanc trail requires a well-stocked backpack, lots of determination, and the best performance wear that money can buy. Of course, it's crucial to find a good jacket or pair of joggers that are both stylish and comfortable.
Most hour-long hikes entail some scenic landscape shots and the perfect group selfie, which is why it's advised that you look your best. Fortunately, Icebreaker offers a broad assortment of activewear for outdoor enthusiasts to choose from.
Designed for men, women, and children, this apparel company provides dozens of high-performance clothing on its website, such as leggings, jackets, t-shirts, hoodies, vests, and more. Each item is organized into material type, which includes categories like Merinoloft, Cool-lite, and Realfleece.
Unsure of where to start? No worries; let this Icebreaker merino wool review condense that shopping list for you. We'll look at some of the brand's best-selling products for readers to compare.
Icebreaker Clothing Review
Unless you're keen on going nude, it's advised that you find the right type of clothing for that 4-hour mountainous hike. From high-performance t-shirts to cozy knit sweaters, this Icebreaker merino wool review will highlight three of the brand's top-selling items.
Icebreaker Men's Merino Tech Lite Short Sleeve Crewe T-Shirt Review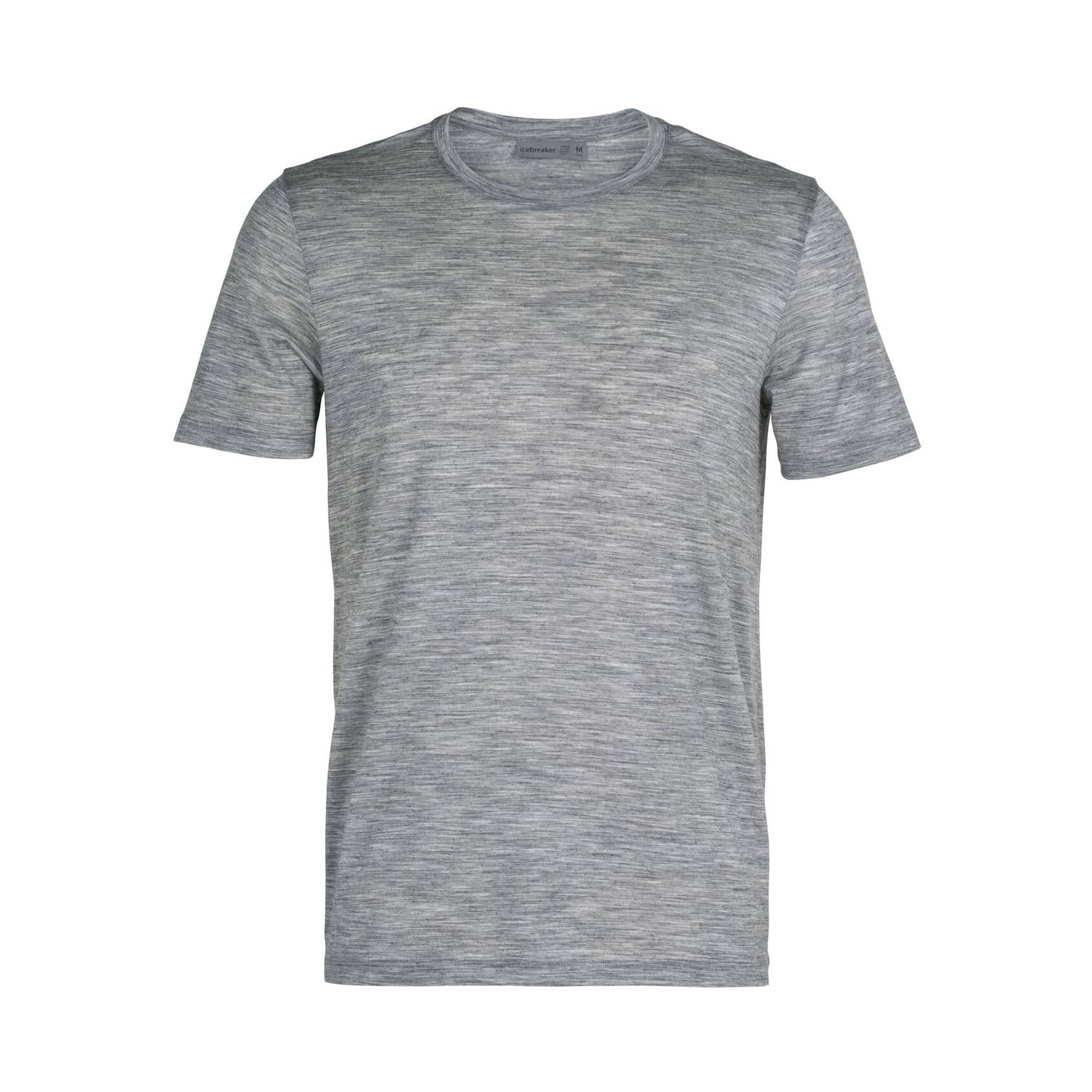 This ain't your ordinary tee. The Men's Merino Tech Lite Short Sleeve Crewe T-Shirt is designed to be seasonless, odor-resistant, and temperature-regulating. This top features the wonders of Corespun technology, which is responsible for its durable build.
Crafted with superfine merino wool, this closet-staple is made to be softer and more resilient compared to those paper-thin jerseys. Honestly, the best thing about this Icebreaker merino wool tee is that it can last a week without washing. You don't have to worry about day-old sweat smells either, as it's designed to repel odors.
The Men's Merino Tech Lite Short Sleeve Crewe T-Shirt is offered in five different colors and available now for $38 instead of its initial $75 markup. For those looking for the same amount of comfort and versatility, we recommend looking at the Icebreaker underwear collection as an add-on.
Icebreaker Men's Merino Departure Long Sleeve Shirt Review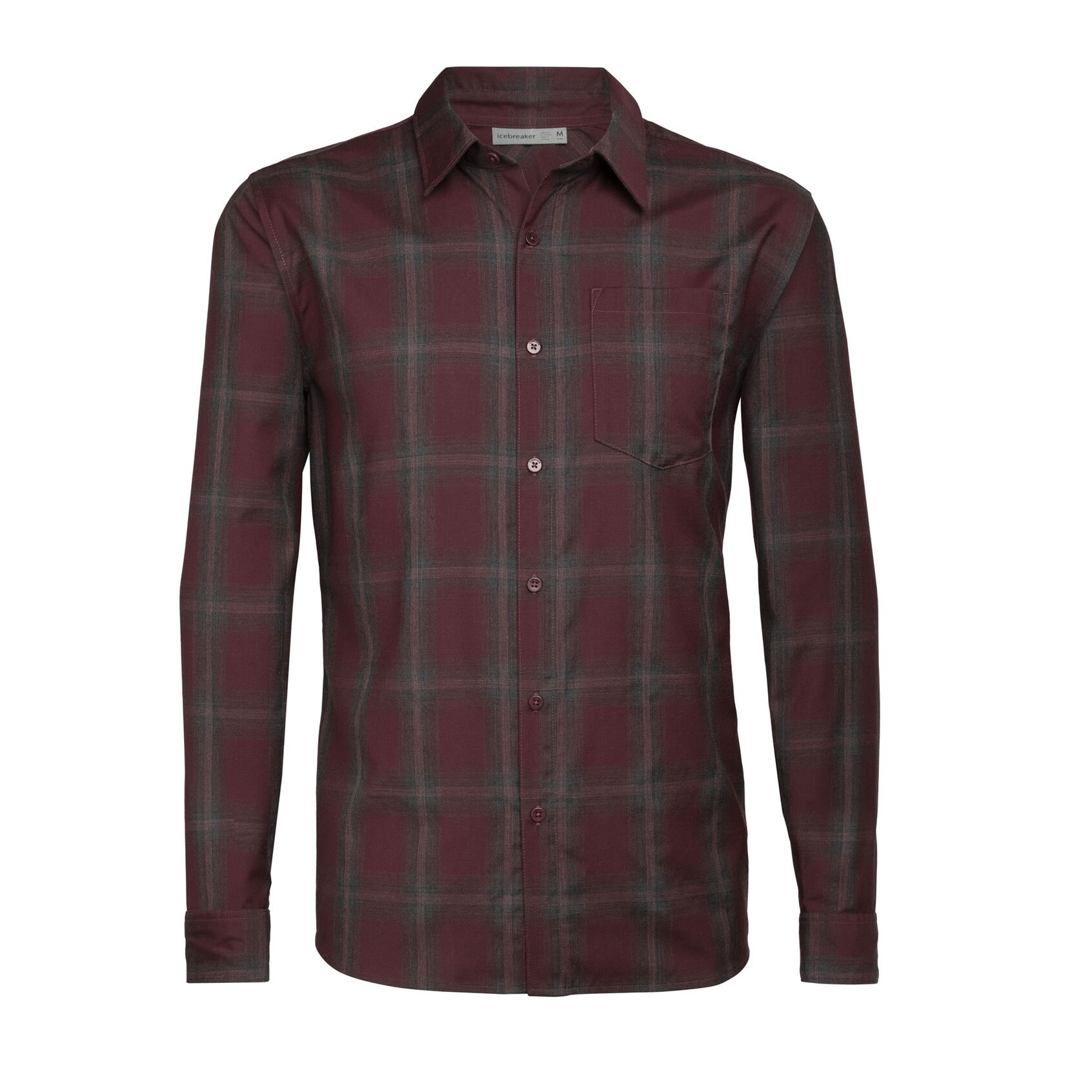 The Men's Merino Departure Long Sleeve Shirt is best paired with a Canadian tux. Intended for aspiring lumberjacks, this stylish top features a button-up enclosure, a front breast pocket, and a snazzy collar.
While it's not designed for outdoor life, this beauty can still be worn on a half-hour camping trip. For those who decide to do so, we highly recommend adding a stylish vest on top.
This Icebreaker wool top is made to be breathable, temperature-regulating, and comfortable for all-day use. That's right, there's no need to change out-of-date clothes if you decide to hit up a trail afterwards.
With an Icebreaker t shirt thrown on underneath, create a rustic-chic outfit with the Men's Merino Departure Long Sleeve Shirt for $116 (down from $165).
Icebreaker Women's Bliss Wrap Review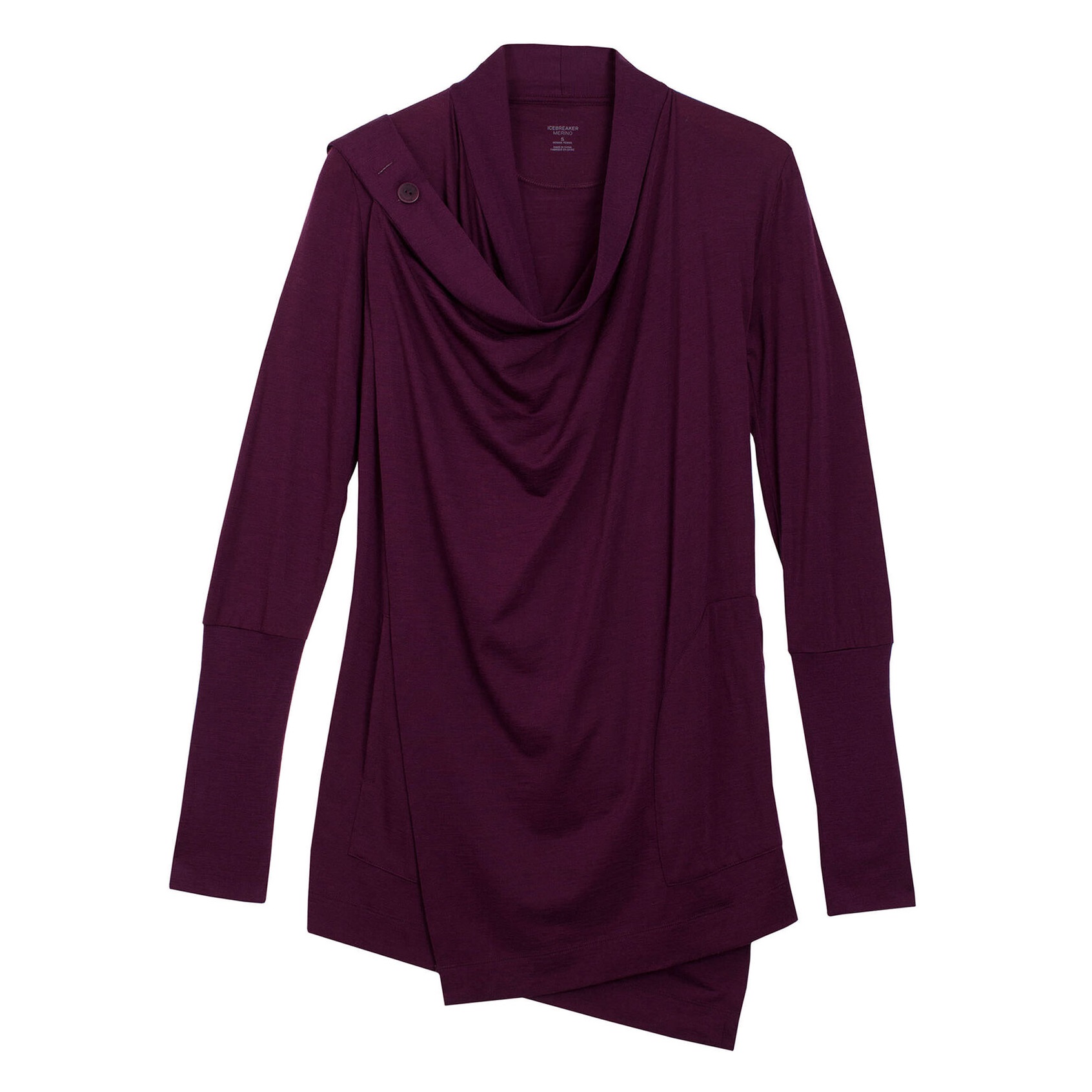 More often than not, substance triumphs style when it comes to 3-hour hikes. Sequins and tassels won't help you reach the top of the mountain, especially when they're hindering your progress.
Still, it doesn't hurt to add a bit of spice. The Women's Bliss Wrap offers a dash of urban chic without compromising on breathability or flexibility. Since it's made out of merino wool, this Icebreaker clothing item provides the same weightless feel that's universally seasonless.
This abstract cardigan features a sash enclosure, a side seam pocket, and elbow-length cuffs for a more fitted silhouette. There's no need to sweat about accidental rips during the trip as the material is very durable. Instead of opting for jeans, we recommend a pair of Icebreaker pants (more specifically leggings) as a better option.
Unfortunately, the Women's Bliss Wrap is currently sold out. Here's to hoping that they'll restock it in the future.
Icebreaker Underwear Review
You know what they say: there's no such thing as having too much underwear. Lucky for you, this apparel company offers dozens of undies for both men and women. This Icebreaker merino wool review will spotlight a few of our favorites within this category.
Icebreaker Men's Merino Anatomica Boxers Review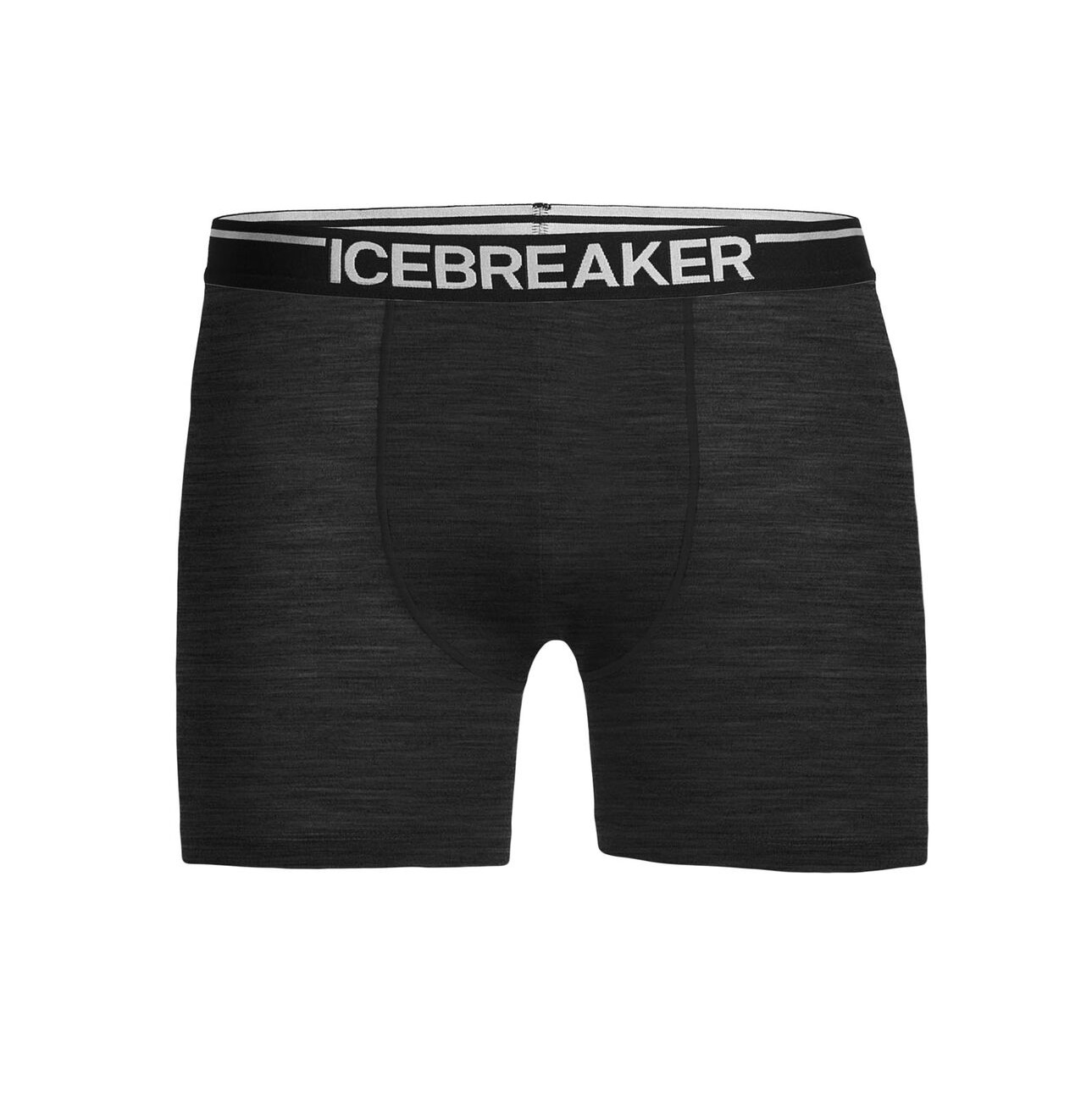 Say goodbye to those hole-y, cotton briefs you've been holding onto for too long. It's time to get a brand new pair. With that in mind, let me introduce to you the Men's Merino Anatomica Boxers from Icebreaker.
These high-performance undies are made out of a blend of merino wool, nylon, and elastane, which accounts for the product's stretchiness, versatility, and durability.
These briefs come in 10 different colors, including jet heather, spice mink stripe, coyote mustard, and royal navy blue. Finished off with the brand's logo on the waistband, the Men's Merino Anatomica Boxers retail for $45.
Icebreaker Women's Merino Sprite Hot Pants Review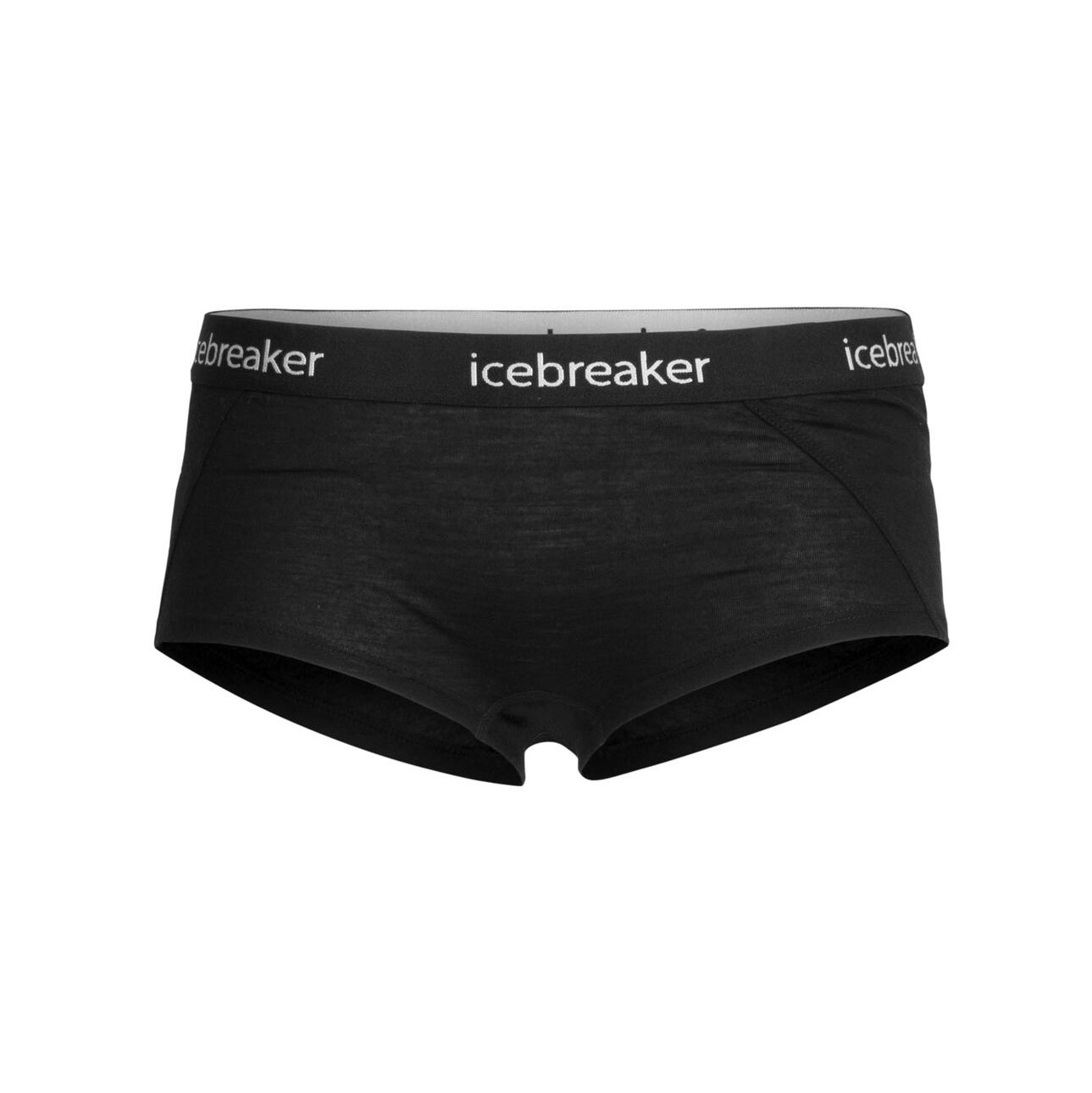 The Women's Merino Sprite Hot Pants keep things comfortable and dig-free for those who hate the 'flossing' action of thongs. These lightweight knickers act as the perfect Icebreaker base layer for leggings and sweatpants, as they are stretchy and reliable.
Surprisingly though, these bottoms are not designed to be entirely sexless, as they feature a cheeky cut to help show off those buns. If you're not a fan of black, these panties are also available in 8 colors such as gravel grey, sage green, metro heather, and clay orange.
Considered an essential during those no-nonsense days, the Women's Merino Sprite Hot Pants sell for $40.
Icebreaker Women's Merino Siren Bra Review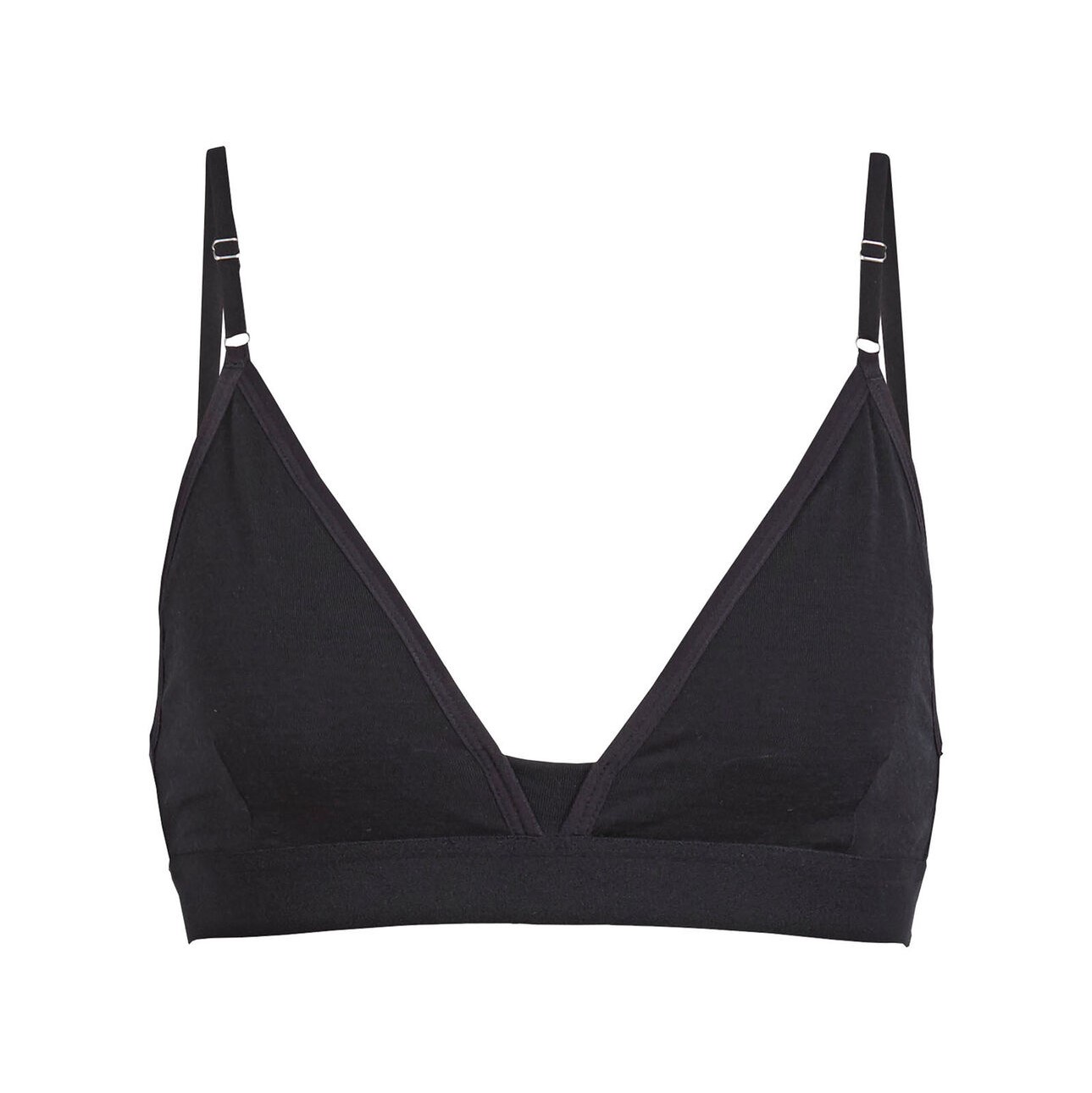 Wires? Absolutely not. Uncomfortable padding? Over my dead body. If you happen to be on the same boat when it comes to brassieres, the Women's Merino Siren Bra acts as a shining beacon compared to those ill-fitting money pits.
This wardrobe essential features a triangular cup, a stretchy waistband, and adjustable straps—complete without any bells or whistles. It's made from a super-comfy blend of merino wool, corespun technology, nylon, and elastane.
This Icebreaker siren bra is not intended for high-performance activities such as running. Instead, it acts as a comfortable substitute for leisurely hikes. Available in colors fawn heather beige, royal navy blue, mink brown, and more, the Women's Merino Siren Bra costs $50 in total.
Icebreaker Socks Review
Remember what we said about underwear? Yeah, the same applies to socks. But, we can at least settle for some new slip-ons as we wait for our dryer to cough up those long missing pairs. This Icebreaker merino wool review will feature two of the brand's most popular picks within this section.
Icebreaker Men's Cool-Lite Merino Lifestyle Crew Socks Review
The Men's Cool-Lite Merino Lifestyle Crew Socks promise no fabric rolling during the course of the trail. Intended for hiking boots, these footwear essentials are made out of a blend of merino wool and Tencel fabric.
Durable, breathable, and resistant against those day-long adventures, you may think twice about buying those department store polyester socks.
These Icebreaker socks come with heel, toe, sole, and ankle support—which is incredibly helpful for those who have sensitive arches. Offered in colors grey and black, the $22 Men's Cool-Lite Merino Lifestyle Crew Socks retail for only $11.
Icebreaker Women's Merino Run+ Ultralight Micro Socks Review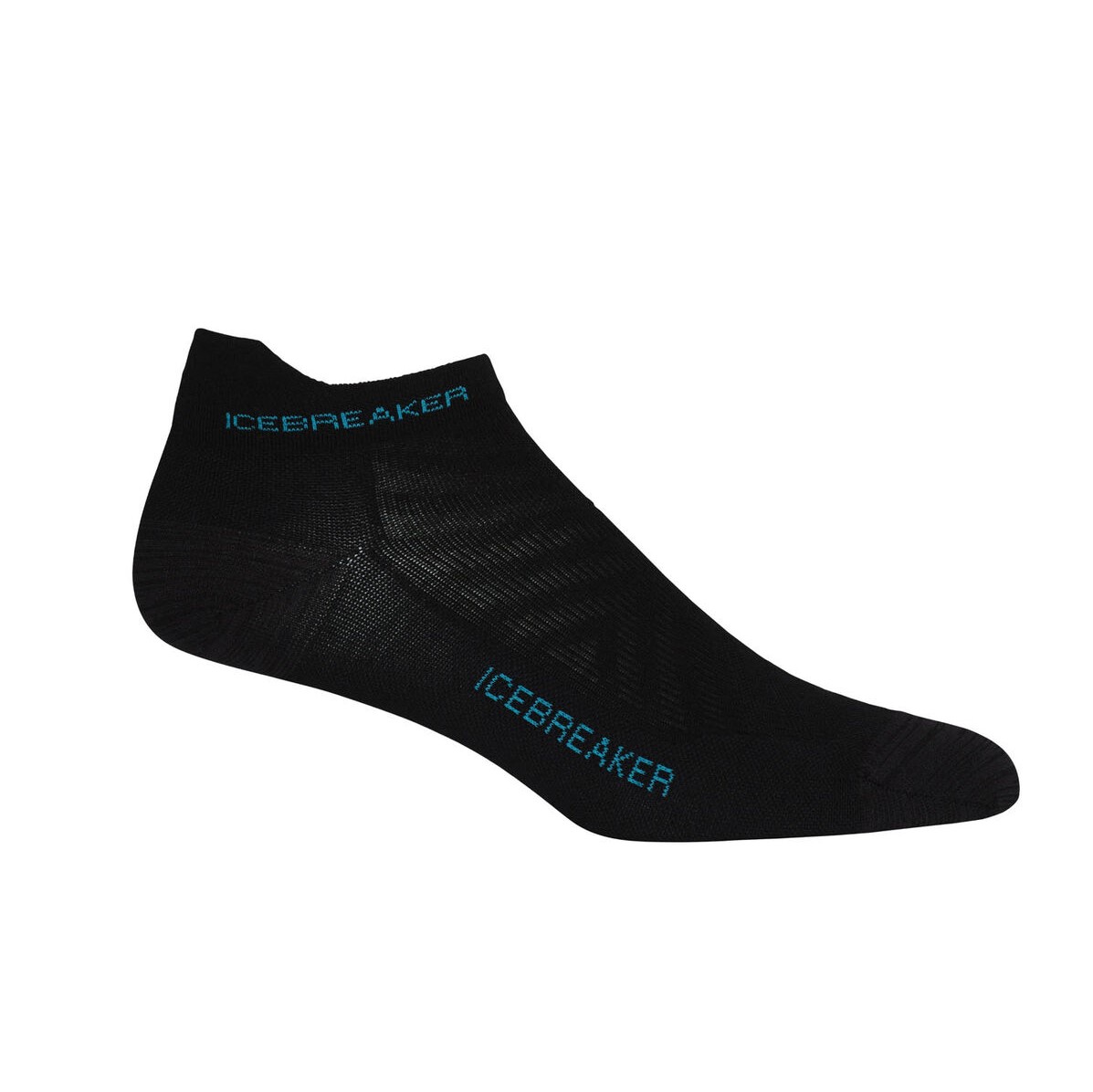 Are you sure that the Women's Merino Run+ Ultralight Micro Socks are socks? Just by the features alone, I'm practically convinced that they're shoes. These slip-ons are made to be lightweight, odor-resistant, and durable for those never-ending hikes.
Not only are these socks comfortable, but they also come with foot support as an added complement for orthopedic runners. Made to be entirely breathable, there's no need to sweat about, well, accumulating sweat through the course of your trip.
In terms of price, the Women's Merino Wool Run+ Ultralight Micro Socks ring up to a total of $9. This is compared to the original price of $18.
Who is Icebreaker for?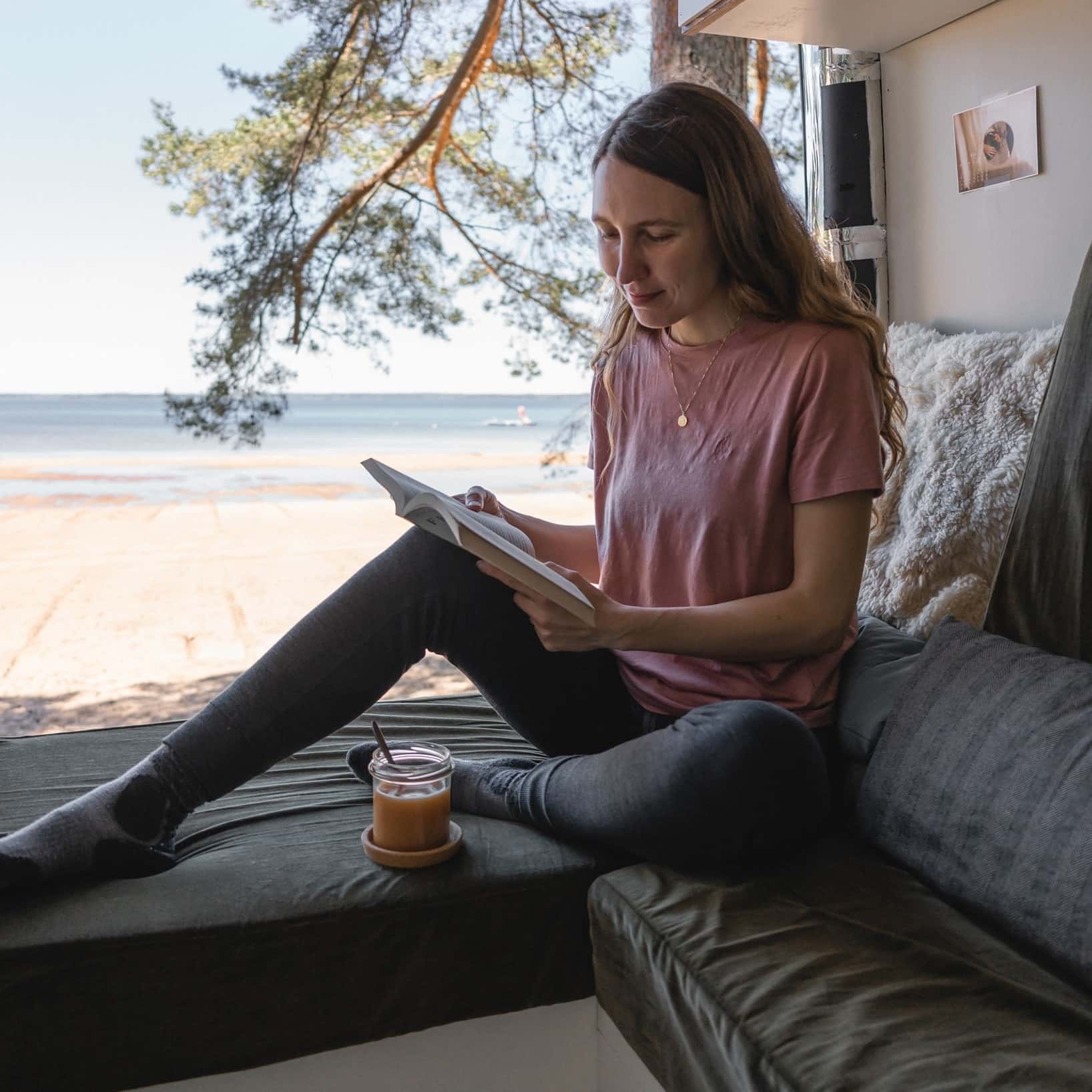 Based on the brand's social media, marketing, and its collection of apparel, it's probably safe to assume that Icebreaker is intended for athletes and the outdoorsy crowd. Each clothing piece is organized into activities ranging from lifestyle, adventure, training, hiking, and snow sports.
But those who aren't savvy about nature shouldn't be deterred from wearing Icebreaker's apparel either. After all, socks and underwear are wardrobe essentials.
On top of that, Icebreaker is definitely for ethical shoppers, as their fabric blends are designed to be sustainable and eco-friendly.
Comparison: Icebreaker vs. Smartwool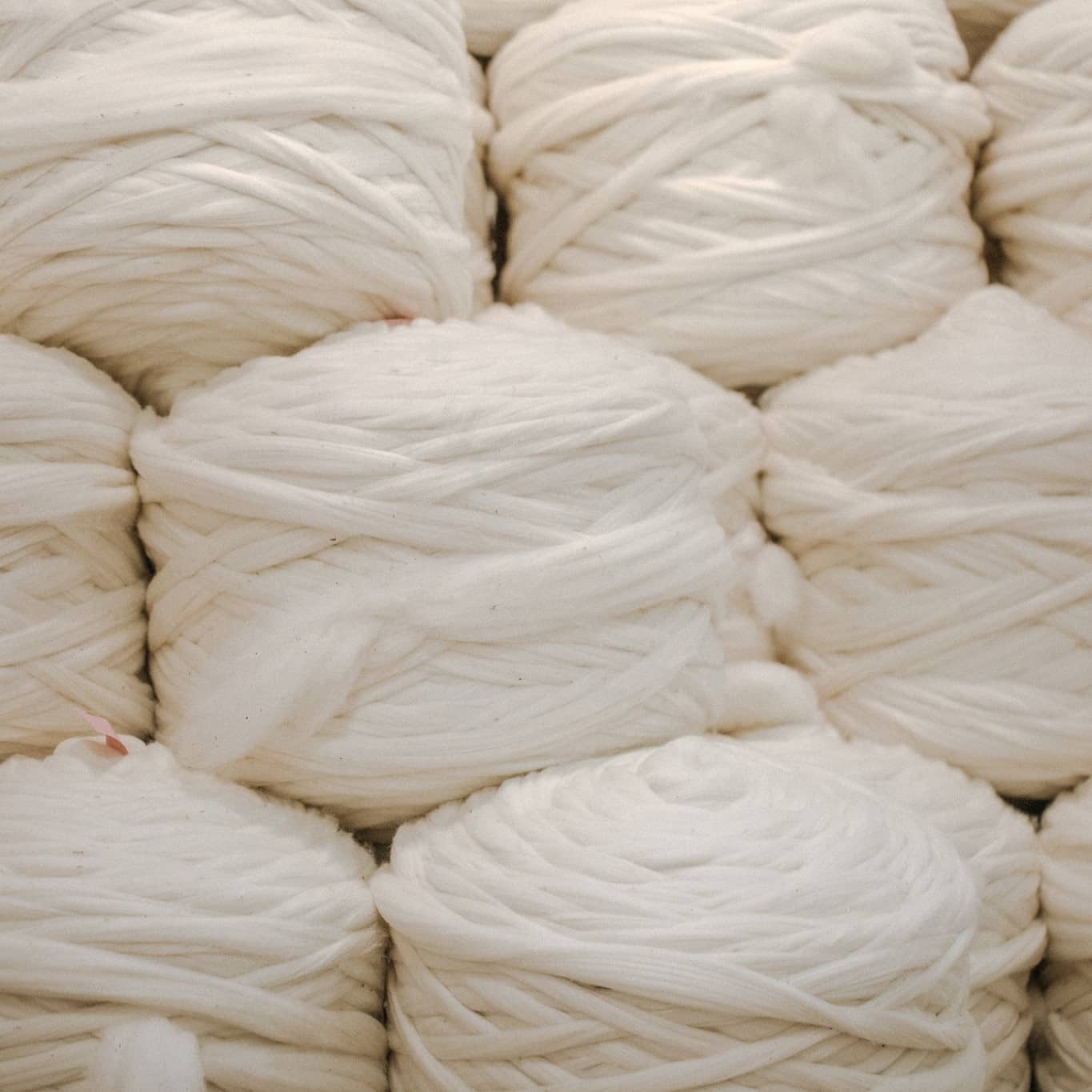 Of course, Icebreaker isn't the only apparel company that uses merino wool as its prime material. Brands like Smartwool are also well-versed in the activewear market.
With that in mind, how do the two labels stack up against each other? To help readers reach a more informed purchase decision, we're comparing these two big-name businesses across various aspects such as product variation, cost, and transparency. Let's dive in.
Icebreaker:
Offers a wide variety of activewear ranging from hiking clothes to training apparel
Uses organic merino wool as its main fabric
Sustainable, eco-friendly, and ethically made
Provides options for men, women, and children
Pricier than other retailers
Smartwool:
Also provides a large assortment of performance wear on its website
Also uses merino wool within its clothing line
Committed to ensuring sustainable practices in its manufacturing process
Offers designs for men, women, and children
Same price range as Icebreaker
Honestly, these two brands are quite similar in terms of material, cost, and products offered. The only differences that we found were through availability and shipping. Icebreaker is great for those who prefer shopping in person, as they have locations throughout North America. In addition, they also provide free ground shipping on all orders.
On the other hand, Smartwool is optimized for those who prefer online shopping. While they do provide free delivery, the brand is only catered towards those who can spend $75 or more.
Icebreaker Reviews: What Do Customers Think?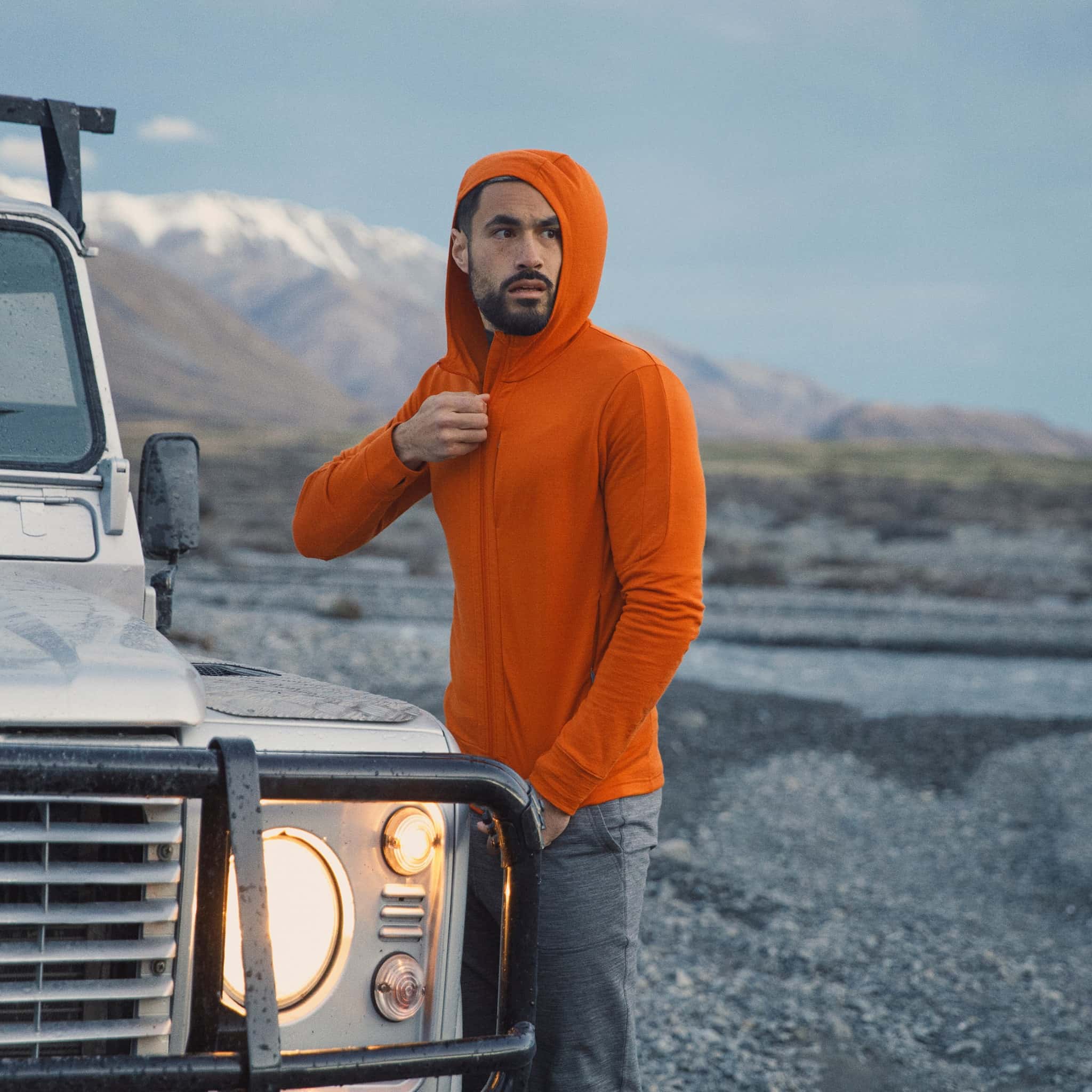 So, what's the general consensus? Is it worth spending a hundred bucks on a long sleeve shirt? From what this Icebreaker merino wool review has gathered so far, there's an avalanche of positive customer feedback online.
To kick things off, let's briefly look at the ratings of some of the brand's best-selling products on its website.
The Men's Merino Tech Lite Short Sleeve Crewe T-Shirt: 3,393 reviews with 4.7/5 stars
The Women's Merino Sprite Hot Pants: 522 reviews with 4.6/5 stars
The Men's Cool-Lite Merino Lifestyle Crew Socks: 115 reviews with 4.8/5 stars
Honestly, I might have to get myself a pair of pants or socks, as there are so many encouraging testimonials. Several customers are raving about Icebreaker's signature material, as it proved to be durable, breathable, and comfortable. As a result, most buyers were quick to recommend its apparel to their friends.
"I was looking for a lightweight merino shirt for the humid summer months. This shirt does a great job of keeping me cool and feels great," one customer wrote for the Men's Merino Tech Lite Short Sleeve Crewe T-Shirt.
"The fit is perfect," one buyer wrote for the Women's Merino Sprite Hot Pants. "The large waistband keeps them in place and comfortable throughout a full day on the trail. I loved them so much I got two more pairs."
Independent blogs, such as BackCountry Skiing Canada, also wrote a favorable review of this brand's apparel. According to the author, "If you are looking for merino garments to keep you dry, warm and generally happy on a ski tour, definitely check out Icebreaker."
The praise for Icebreaker's attire continues on its Amazon page. While others complimented the company's fit and temperature-regulating material, some buyers weren't so happy with their customer service. This is most notably shown through Trustpilot. We'll provide the rankings for both of these websites for readers to compare:
Amazon for the 175 Everyday Cold Weather Leggings- Wool Base Layer Thermal Pants: 246 ratings with 4.7/5 stars
Amazon for the 175 Everyday Long Sleeve Cold Weather Base Layer T-Shirt: 467 ratings with 4.7/5 stars
Trustpilot: 131 reviews with 2/5 stars
"It is quite amazing," one Amazon customer wrote for the 175 Everyday Cold Weather Leggings. "This makes it the absolute best underpants for trekking in winter. Some will say they are quite expensive – true but they are worth every penny."
Despite a few concerning testimonials here and there, this Icebreaker merino wool review is inclined to give a positive rating towards this brand. This is mainly due to the company's quality materials and durable clothing.
Is Icebreaker Worth It?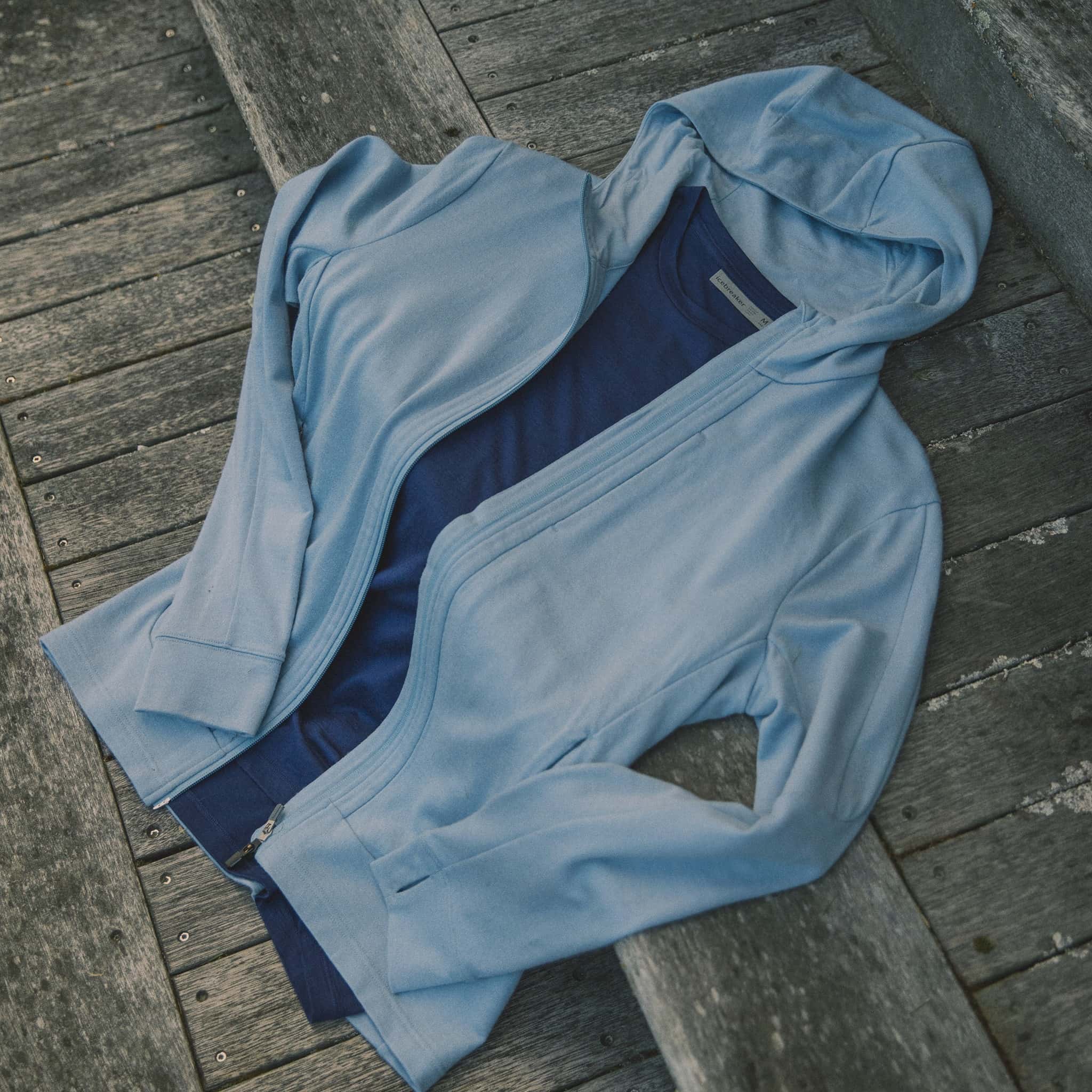 Whether you're an avid backpacker or casual hiker, it's crucial to find the best performance wear to help make that long-distance trip more comfortable. More often than not, a rigorous hike acts as a great experiment to see if your clothing withstands temperature changes and stress.
While some pants and jackets don't show up to bat, I think it's safe to say that Icebreaker does. This is mainly voiced by hundreds of customers who rave about its versatility, durability, and level of comfort.
It's also great to know that Icebreaker prioritizes sustainability when it comes to manufacturing and sourcing. As an ethical shopper, an apparel company must offer a wide degree of transparency, which is what this brand does.
While the clothing is relatively expensive, this Icebreaker merino wool review recommends checking the label out. Who knows? Maybe you'll find a piece that'll last for years to come.
Icebreaker Promotions & Discounts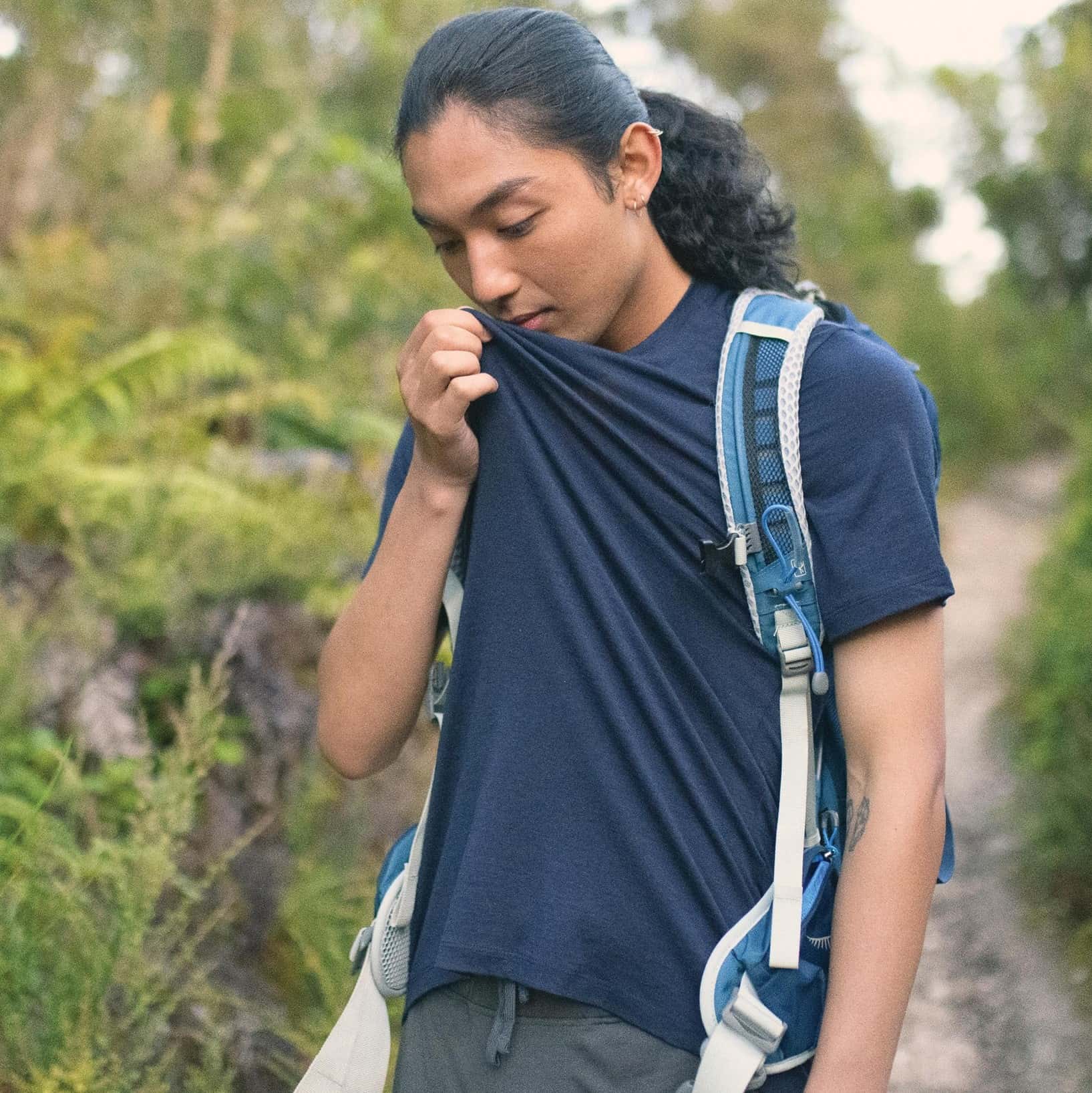 While doing our research, we came across the Icebreaker sale outlet, where customers can find select designs for a discounted price. You can also sign up for their rewards program to accumulate points towards exclusive deals and perks.
So far, we have found no active Icebreaker promo code that readers can use on the website.
Where to Buy Icebreaker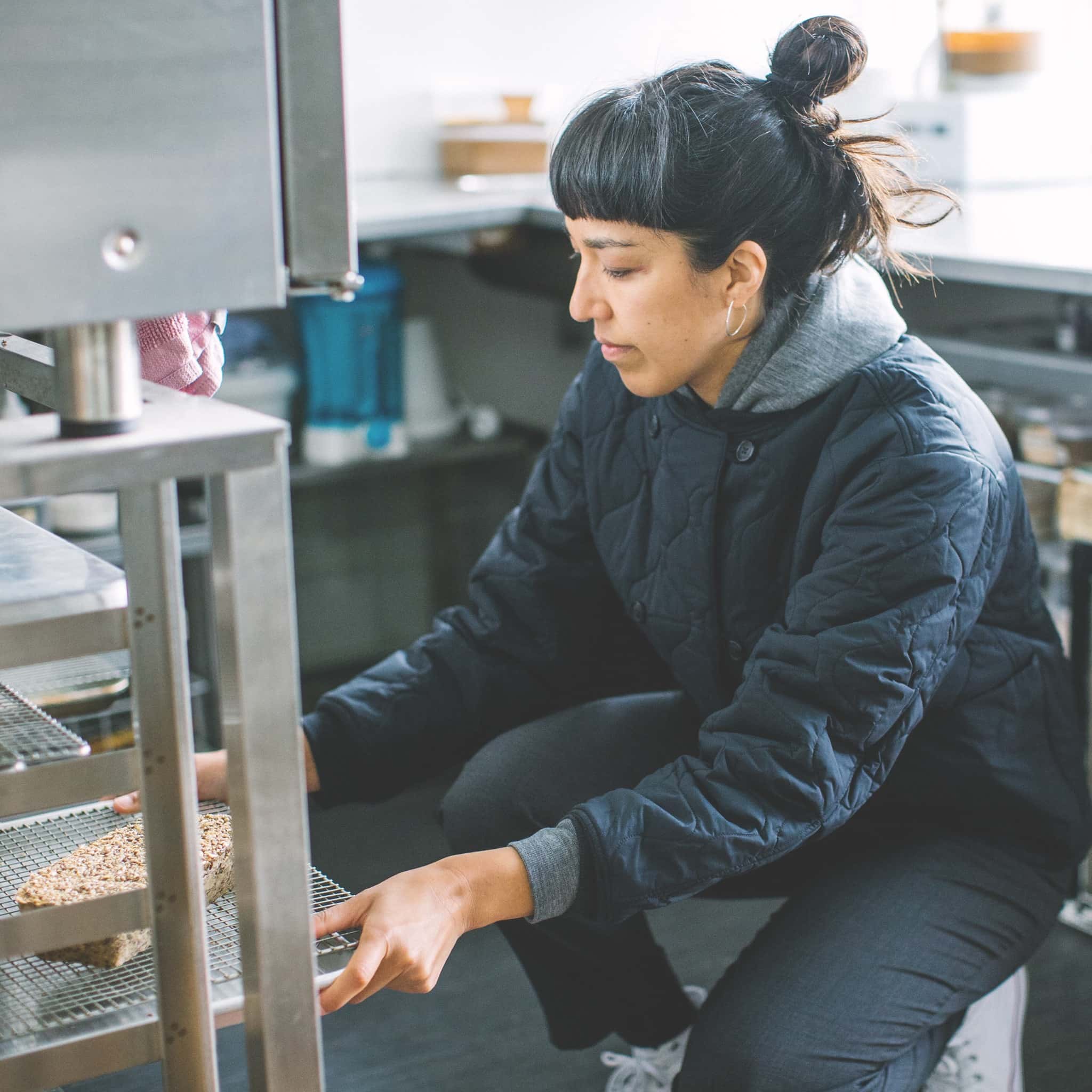 Looking to buy a few Icebreaker hoodies for yourself? Customers can head over to icebreaker.com to see what they have in store. You can also find them at select retailers such as:
Amazon
Sporting Life
Sport Chek
Nordstrom
Back Country
FAQ
Where are Icebreaker clothes made?
According to the brand's website, their clothing is made in China. Some of its material, such as merino wool, is sourced directly from New Zealand.
Does Icebreaker fit true to size?
This Icebreaker merino wool review found out that their apparel is true to size. Currently, the brand offers three different fits: regular, slim, and relaxed.
What is Icebreaker's Shipping Policy?
This Icebreaker merino wool review is happy to report that they offer free ground shipping on all orders. They also provide 2-Day Air for a set fee, and international delivery in select countries.
To help keep tabs on your purchase, the brand will issue a tracking number via a confirmation email.
What is Icebreaker's Return Policy?
Icebreaker offers a 60-day window for customers to send back their products. It's worth noting that final sale items are considered ineligible under the brand's policy.
Fortunately, they provide a prepaid shipping label for buyers to use. You should also know that the company offers a 1-year warranty on all of its garments. For more information on this, or to initiate the return process, customers can contact the brand directly.