ABOUT J.ING

J.ING (pronounced Jay-eeng) is an online fashion brand that sells women's apparel and accessories. They offer many on-trend styles for women's fashion.
Their most popular items are their dresses. They're super flattering and super instagrammable.
J.ING REVIEW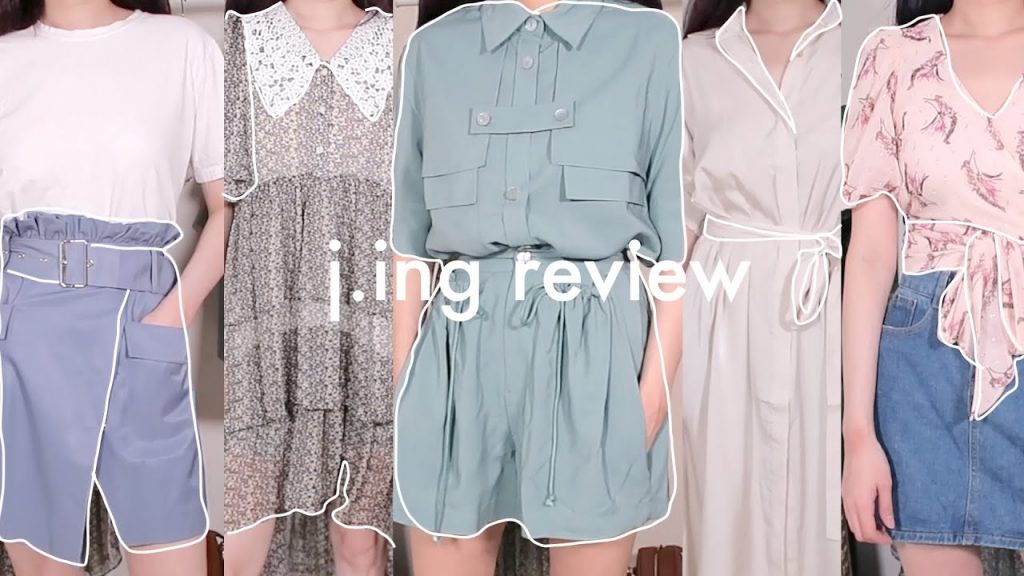 We received the following pieces from J.ING to review in this post.
Teofila Black Bodycon Sweater Dress ($27.99)
Londyn Black Mini Skirt ($49.99)
Shayna Tan Asymmetrical Pleated Skirt ($27.99)
Olva Papaya Whip Crop Sweater ($29.39)
Aspen Black Asymmetrical Ribbed Top ($34.99)
Below we'll share our pros and cons about shopping at J.ING.
J.ING PROS
Affordable – Many of their pieces range anywhere from $10 to $90 dollars a piece.
On-Trend styles – Their styles are super trendy. Many of their styles reflect classic, sporty, chic, Alt Girl, and school girl trends.
Free Returns in the US, UK, and Germany. Exchanges are also free.
Wishlist feature allows you to save your favorite styles to buy at a later date.
J.ING CONS
Runs VERY Small – I wear a size 6 US in women's sizing and needed to size up to a LARGE in J.ING styles. The size large is comparable to an 6-8 in women's US sizing. This was very frustrating for me because 3 out of the size styles I was sent did not even fit me. I would have had to size up to a Large in everything for it to fit comfortably.
Fast-Fashion Brand – J.ING is a fast-fashion brand, so it is not sustainable or eco-friendly. Many of their items are made and shipped from China.
Not size-inclusive. They, unfortunately, do not offer plus-sized sizes. I would also say that ALL their apparel is designed for petite women. Their sizes range from XS to L. I am 5'5″ and the skirts are very short on me. I highly recommend going with their size charts for each item because the sizing ranges widely and you'll have to measure yourself for the best fit.
Plastic packaging galore! They use so much plastic packaging and it's disappointing. Please let them know your opinion on this matter and encourage them to make sustainable changes to their packaging and manufacturing practices.
Shipping takes a while. I received my items 10 days after being ordered.
SHOULD I BUY J.ING?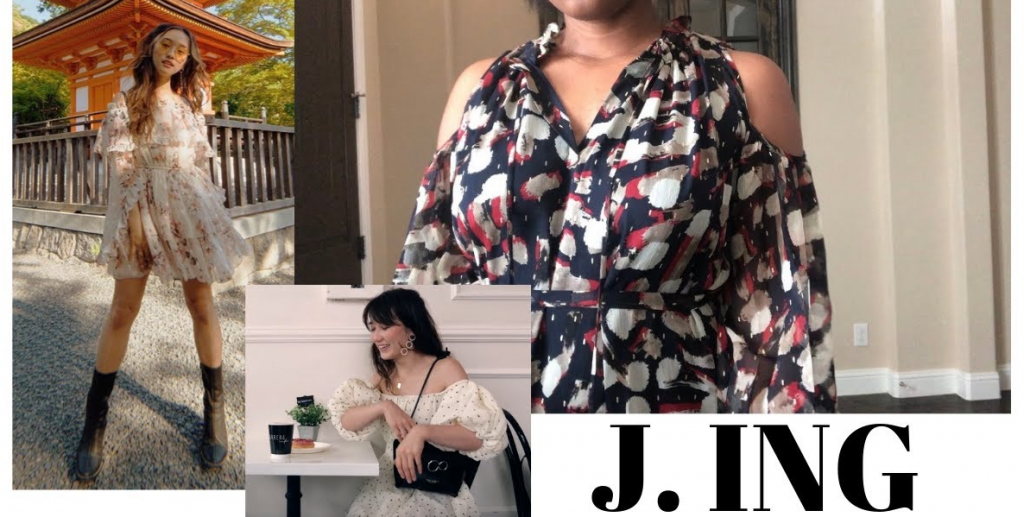 J.ING styles are great for those who love to stay on-trend. We do recommend going with each product's size chart to determine what size you'd need in a particular style. Remember that J.ING runs VERY small so you may need to size up two sizes in most of their styles.
We also recommend reading customer reviews to get the best idea of how something will fit.
They are a fast-fashion brand, so if you're looking for sustainable apparel, J.ING may not be for you.
WHERE TO BUY J.ING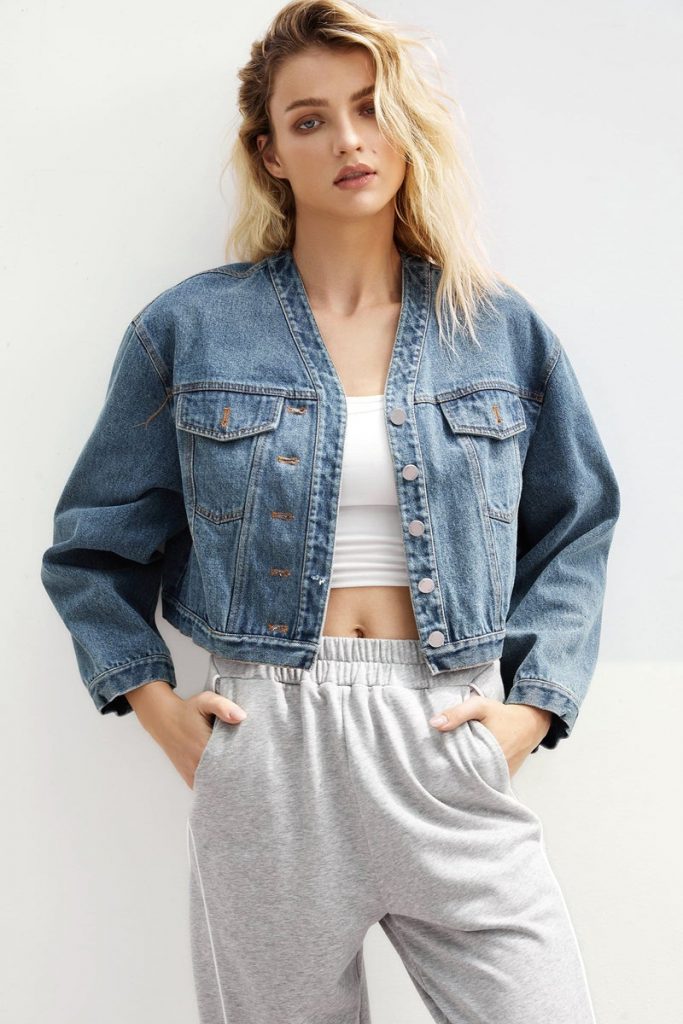 You can shop for J.ING products directly from their website.
Use code SCHIMIGGY for $30 off your orders of $150+. Cannot be combined with promotional sales or sales on clothing sets.
Alternatively, you can also use this link to save 15% off your first order at J.ING.
If you found our J.ING review helpful, please share it on Pinterest. Thanks for your support!