About JustFab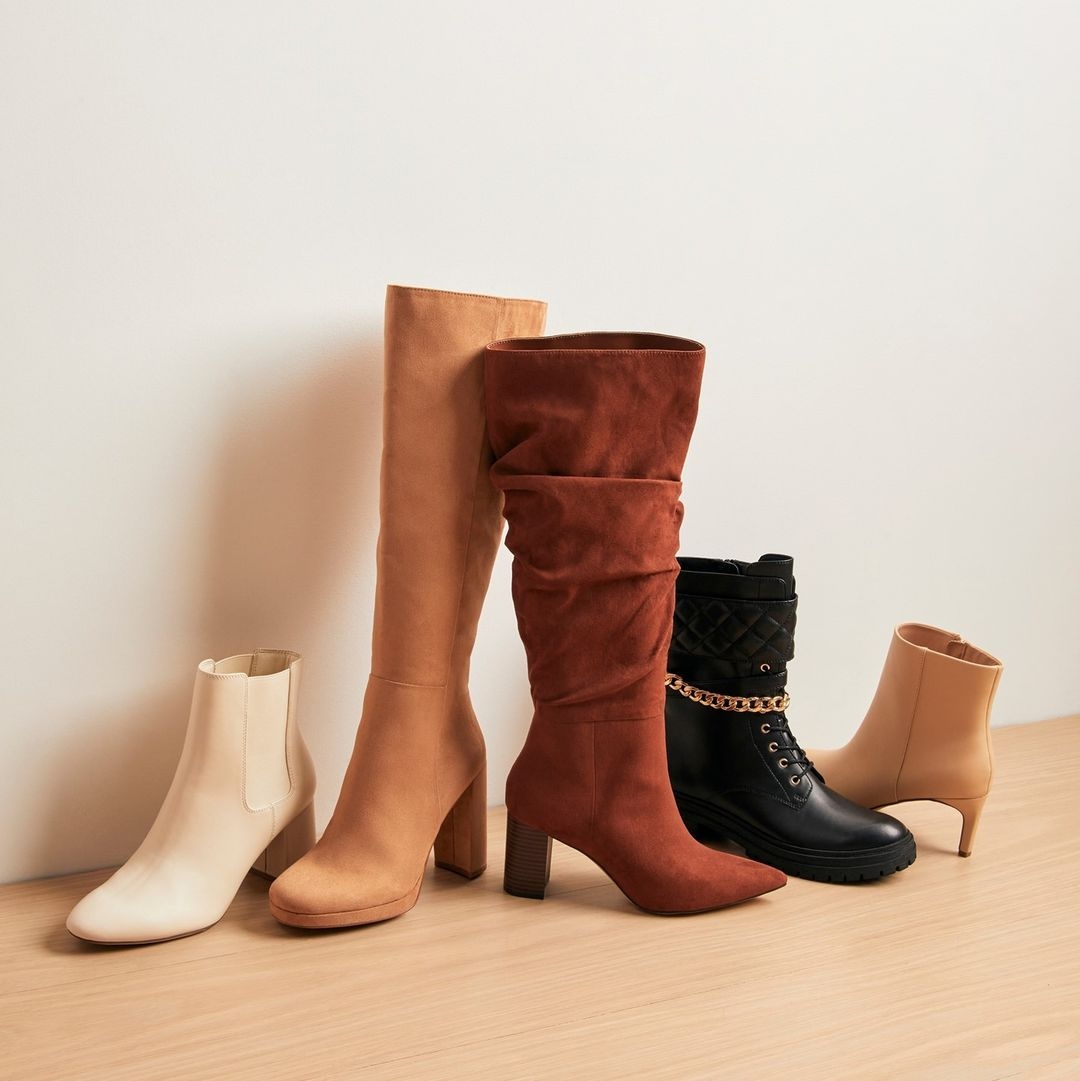 JustFab is an online membership retailer that specializes in stylish shoes. From boots to platform heels to comfy slippers, they have it all. Signing up for their service can give you access to trendy footwear every month and provide you with a personal shopping experience.
The brand has garnered much attention recently, with about 818k followers on Instagram and endorsements from influential people like Ayesha Curry, Kelly Rowland, Demi Lovato, and more. So, it's no surprise that they're one of the more popular member-only brands.
But can the hype be justified? This JustFab review intends to find out! Join us as we take a deep dive into the company, their best-selling products, policies, and more so you can decide if they're worth buying.
Overview of JustFab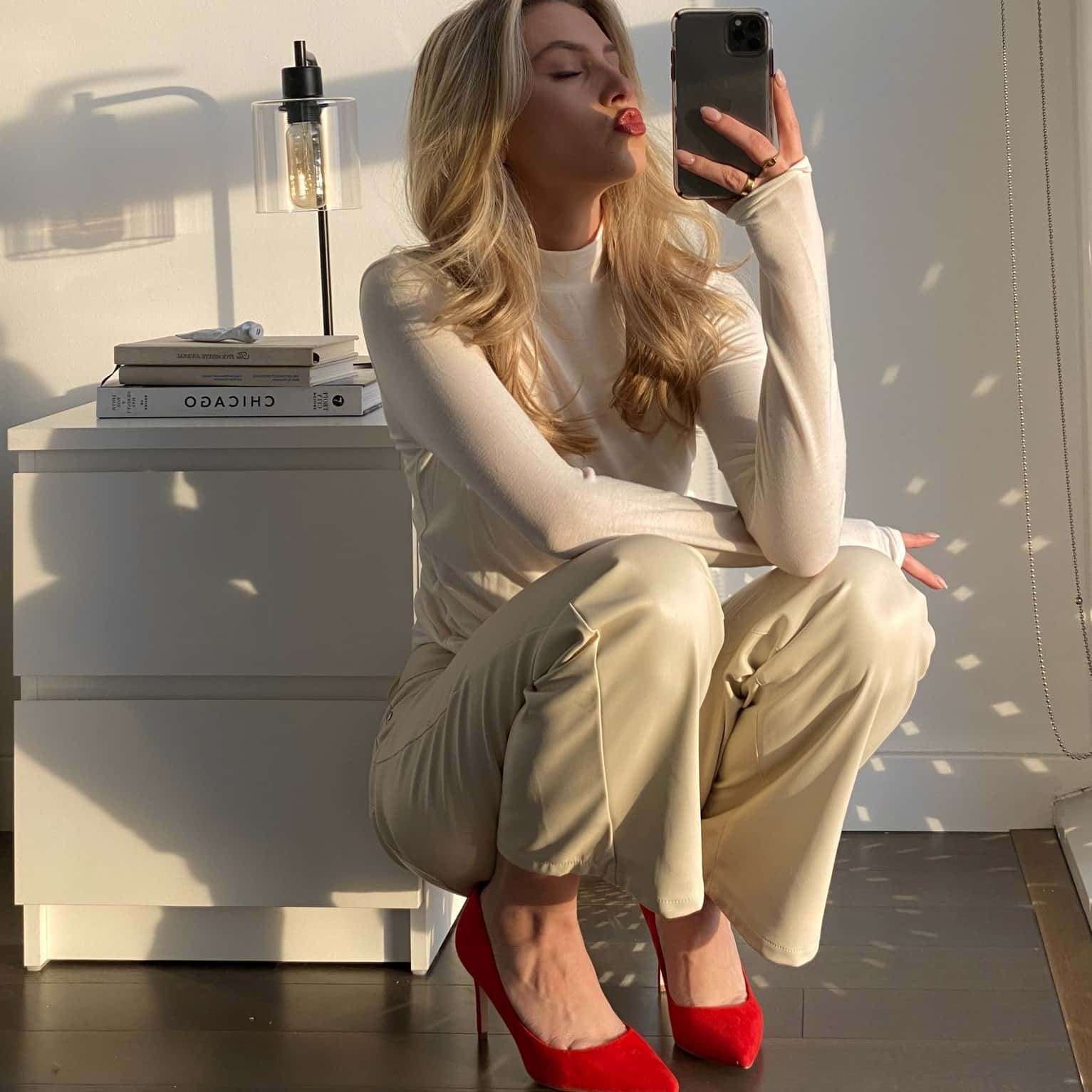 JustFab was founded in 2010 by Don Ressler and Adam Goldenberg. Upon starting their "premier club," they aimed to bring stylish women together through shoes and fashion. Goldenberg began as a teen entrepreneur and even became a COO during that time.
Apart from JustFab, he founded other companies in the following years, including Fabletics and Fabkids. They even premiered their own show on the Style Network in January 2013. It covered the inner workings of JustFab offices and president Kimora Lee Simmons' daily duties.
In the following months, the brand expanded into Spain and France. Now, they're available in 12 different countries. They have over 2.1 million VIP members and have now sold about 50 million pairs globally. Currently, they're headquartered in Los Angeles.
This JustFab review will now compile some more highlights of the brand:
Highlights
Vast collection of trendy boots, sneakers, and heels
Members can cancel their membership at any time
The brand has an app for easy shopping
Free shipping
Free returns and exchanges
Generous return policy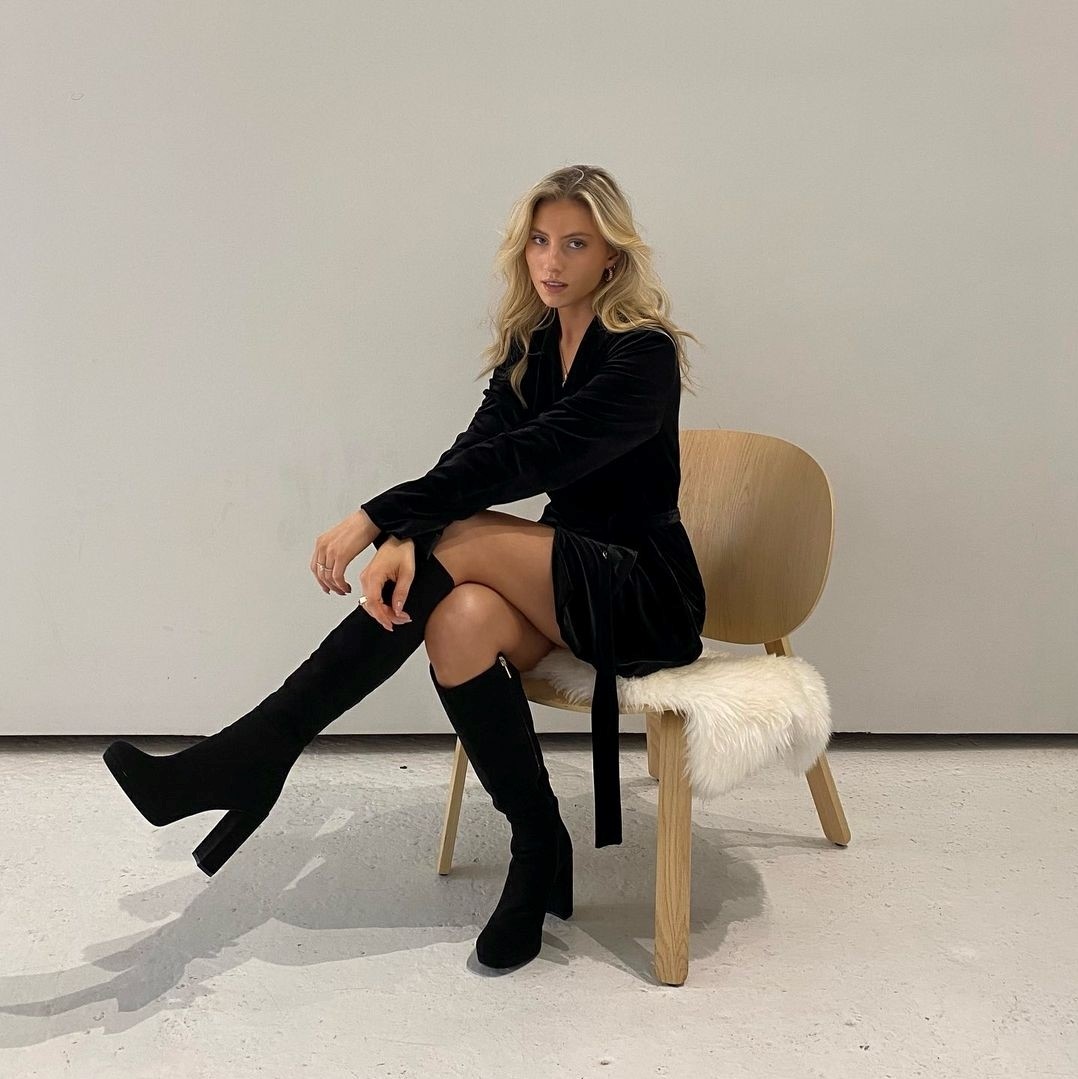 Nothing gets us more excited than a new pair of shoes. JustFab's boots, shoes, and heels are super stylish and cute, so you might just shop 'til you drop.
Keep reading this JustFab review to learn more about their best-selling footwear. Also, note that their shoes are available for purchase outside of a membership.
JustFab Boots Review
First up, we're looking at some popular picks from the JustFab boots line. Keep reading to learn more about chic models that can help fill in some holes in your fall and winter wardrobe.
JustFab Ayden Chunky Block Heeled Boot Review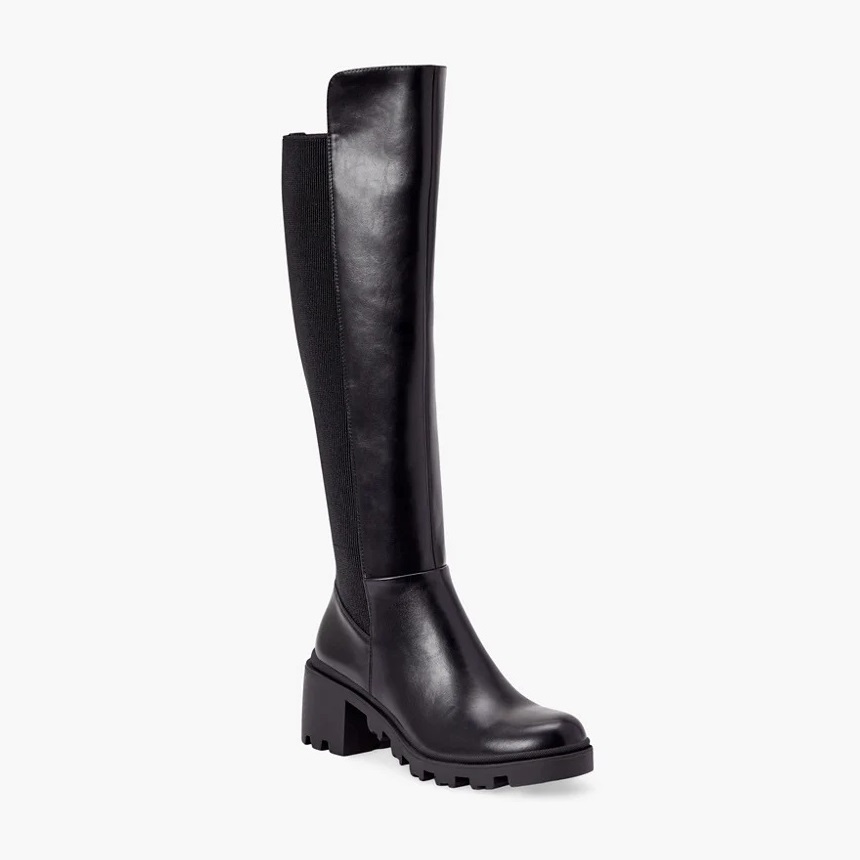 The Ayden Chunky Block Heeled Boots sit just below the knee and are versatile enough to wear any outfit. They're made from faux leather and feature a foam insole with some spring to it. So, the construction will literally add some pep to your step along with some added comfort.
These tall boots also have a slight platform heel. They're also available in wide calf sizes for anyone who needs an extra bit of room. To bring on some sleek winter vibes, we think they'd look great with some sheer black tights and a cozy sweater dress.
The regular price for the Ayden Chunky Block Heeled Boot is about $97. But, if you become a member, you could get them at 70% off, which would come to about $20.
JustFab Camille Side-Zip Tall Boot Review
Next up in this JustFab review are the Camille Side-Zip Tall Boots. These faux suede tall boots are perfect for your business casual and autumn days. Of course, the design also features a foam insole that's twice as thick as the standard. So, they'll never flatten, and you'll get all the support you need while out and about.
The Camille Side-Zip Tall Boot has a quilted design along the back calf, adding to the laid-back vibe. Plus, the slight heel brings a touch of sophistication. You can match these boots to some skinny jeans or a skirt to catch some eyes and compliments.
The Camille Side-Zip Tall Boot regularly retails for $87.
JustFab Shoes Review
Now, we're moving onto the JustFab shoes that customers can't get enough of. For some variety, we'll feature a pair of flats and lace-up kicks. With these timeless designs, you won't have to think twice about your footwear every time you leave the house!
JustFab Amanda Pointed Toe Flat Review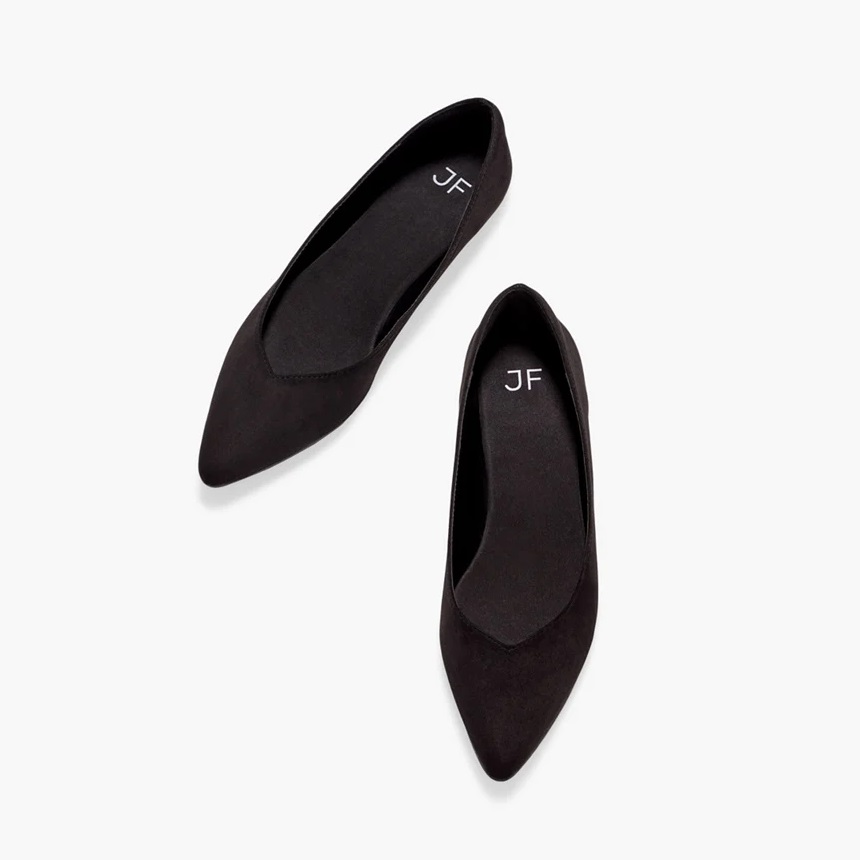 The Amanda Pointed Toe Flat can save you from braving work parties in heels. You could even wear them on a regular workday, especially if you snag a black pair. They're also made with faux suede and are available in an extra-wide size for additional room and comfort.
These flats are designed with a pointed toe, adding some classy energy to any outfit. Depending on the color you opt for out of the seven choices, you could even wear them out to brunch with the girls. Regardless, they'll be a closet staple for a while.
The regular price for the Amanda Pointed Toe Flat is $45.
JustFab Sofia Lace-Up Oxford Review
If you're looking to express some edginess, the Sofia Lace-Up Oxfords are definitely the way to go. JustFab takes a classic oxford and turns the dial up with this trendy design. The chunky, patent faux leather shoe is robust, chic, and could literally go well with anything.
Toss on your favorite pair of distressed denim to match the Sofia Lace-Up Oxfords. Or, wear them with some stockings, a skirt, and your favorite blouse to dress up for date night. Honestly, they'll be adorable wherever or however you wear them.
The Sofia Lace-Up Oxfords currently cost $67.
JustFab Heels Review
Next, we'll take a look at the best-selling JustFab heels. Your girls' night or date night outfit can be taken to another level with these popular kicks. Or, you can wear them around the house when you want to reach the top shelf.
JustFab Hanna Transparent Heeled Sandal Review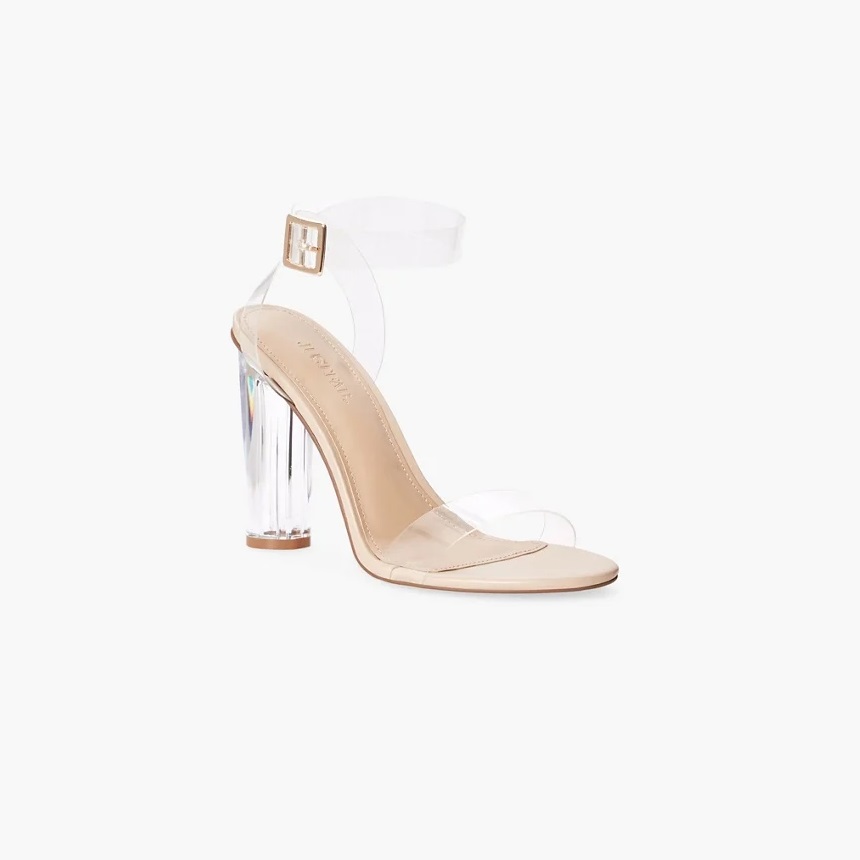 The Hanna Transparent Heeled Sandal can make you feel like you own a pair of elegant glass slippers. The open toe and completely clear heel are contemporary and classy. Luckily, you won't have to hurry home by midnight though.
The heel's insole features the same JustFab foam as previous shoes. Thick and totally supportive, you won't be tossing them aside for a pair of flats. The transparent details add a bit of sheen that won't take away from the rest of your outfit.
You can get a pair of the Hanna Transparent Heeled Sandal for $67.
JustFab Heather Throwback Platform Sandal Review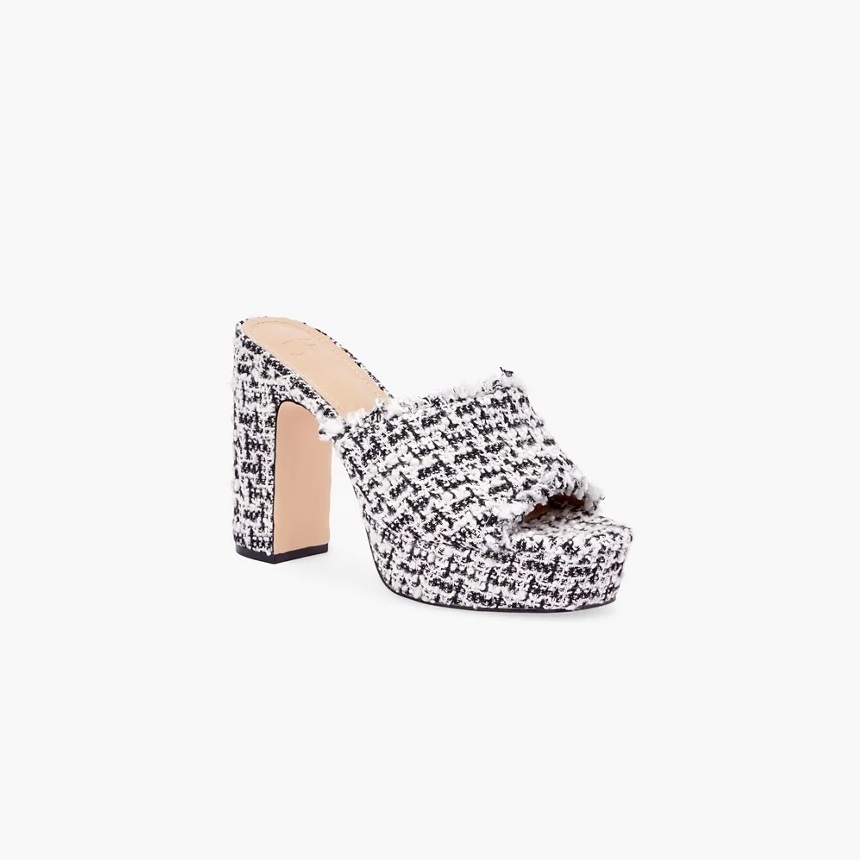 The last shoe in this JustFab review is the Heather Throwback Platform Sandal. These nostalgic shoes are a callback to the 2010s when platform heels dominated the fashion scene. But, with a few changes, the Heather feels fresh and chic.
The platform shoe also reminds us of shoes in the 90s, à la the Spice Girls. And the retro vibe is absolutely in right now. Partnered with JustFab's comfortable foam insole, you can walk the streets like they're a runway without having sore feet.
The Heather Throwback Platform Sandal retails for $73.
Who Is JustFab For?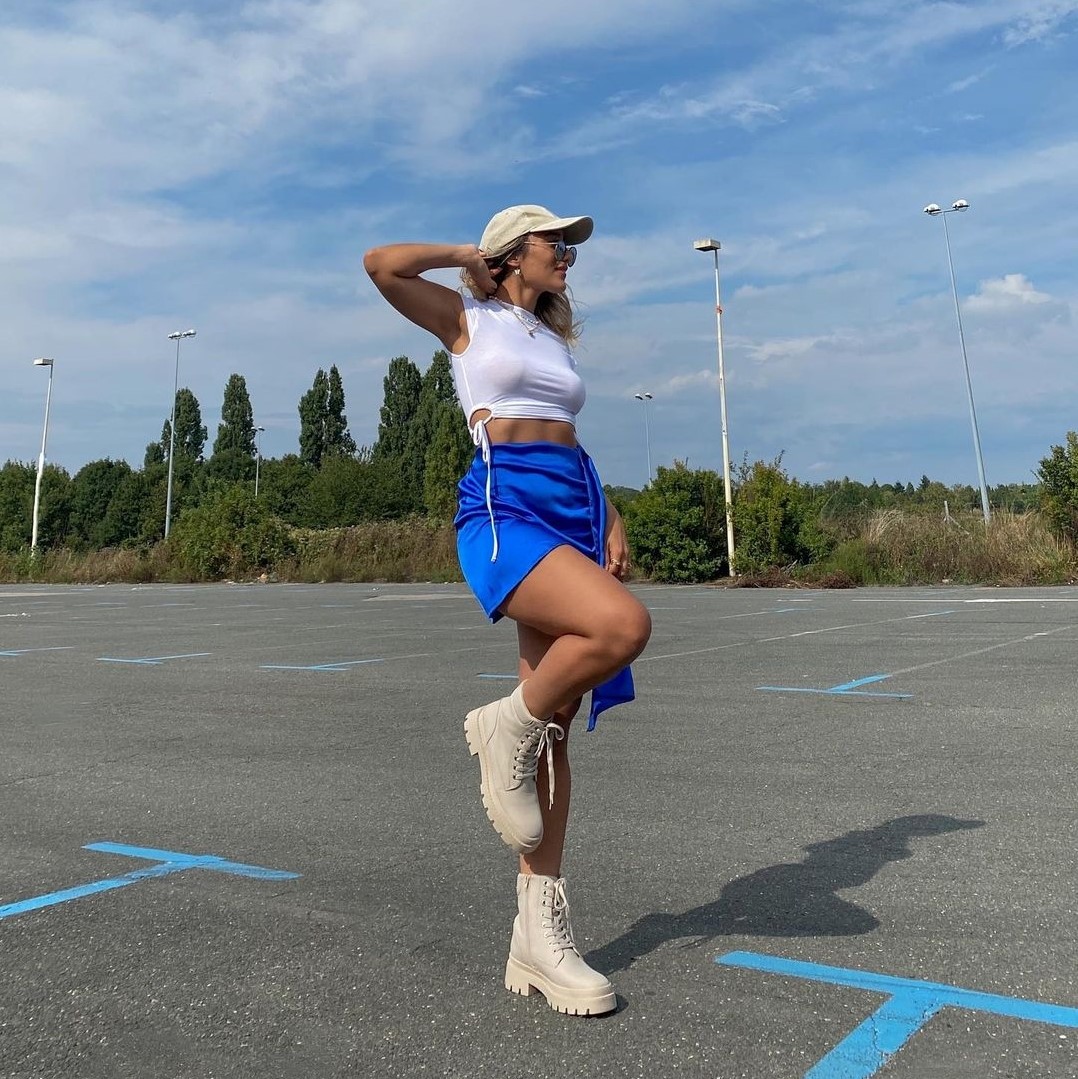 JustFab is for women looking for clothing and footwear options through a personalized shopping experience. Their shoes are fresh and classic; definitely appealing to young millennials and older Gen-Zers. Plus, with their current VIP deal, their affordable prices are accessible to many people.
How Does JustFab Work?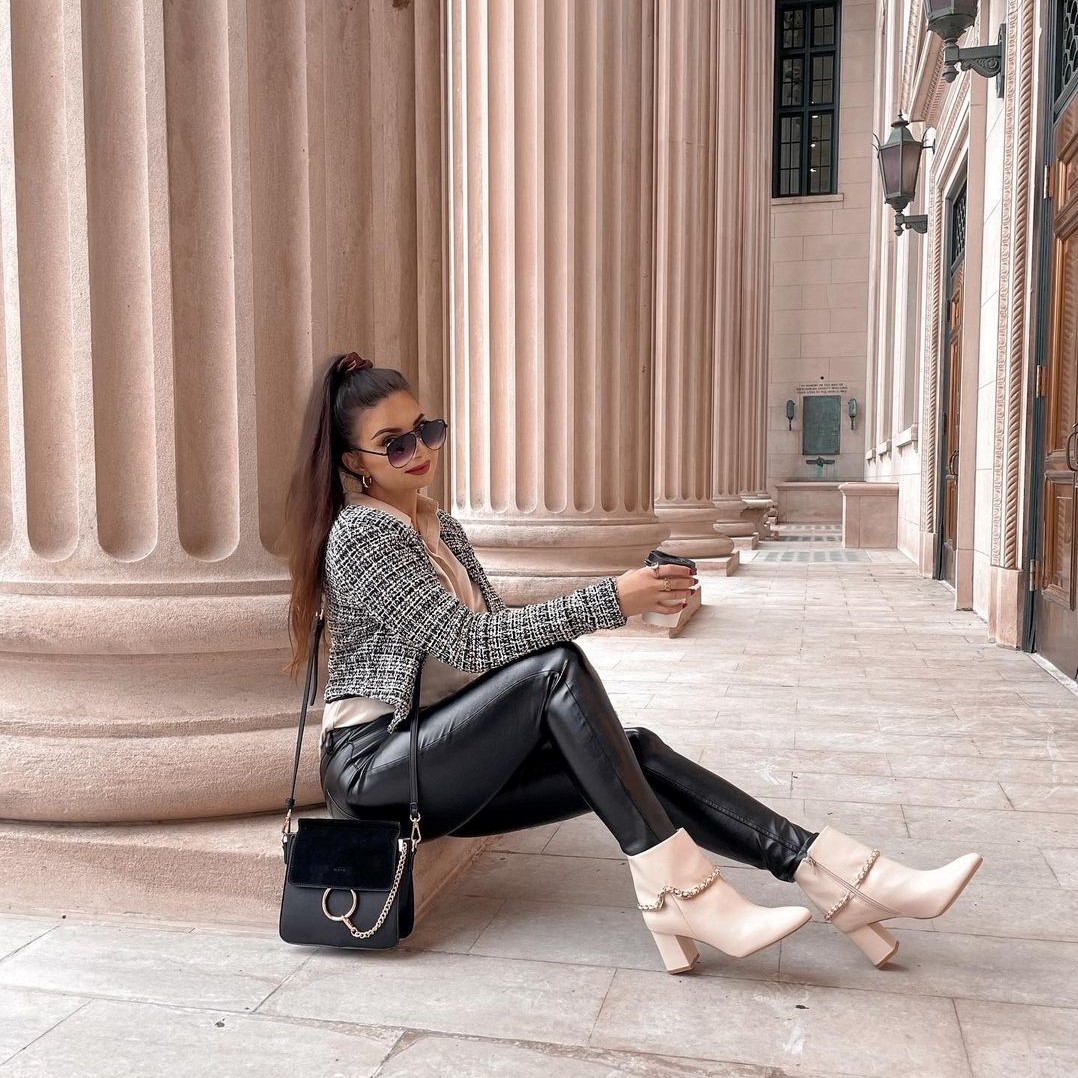 At this point in our JustFab review, you're probably wondering how all of it works. First, you can take a quiz so the company can put together a personal boutique. Then, you can pick out your favorite styles and sign up for a VIP membership.
After that, JustFab wants you to log in by the 5th of every month to check out new arrivals. If you can't find anything you like, you can opt to 'Skip The Month.' In addition, the regular VIP price is up to 30% off the regular retail price.
If you choose not to shop or skip by the 5th, JustFab charges you about $50 for a credit that can be used towards your next order. If you skip that month, you won't have to pay for anything until you come back to the shop.
If you want to cancel your VIP membership, you can contact JustFab's customer service team to cancel with no strings attached.
Comparison: JustFab vs ShoeDazzle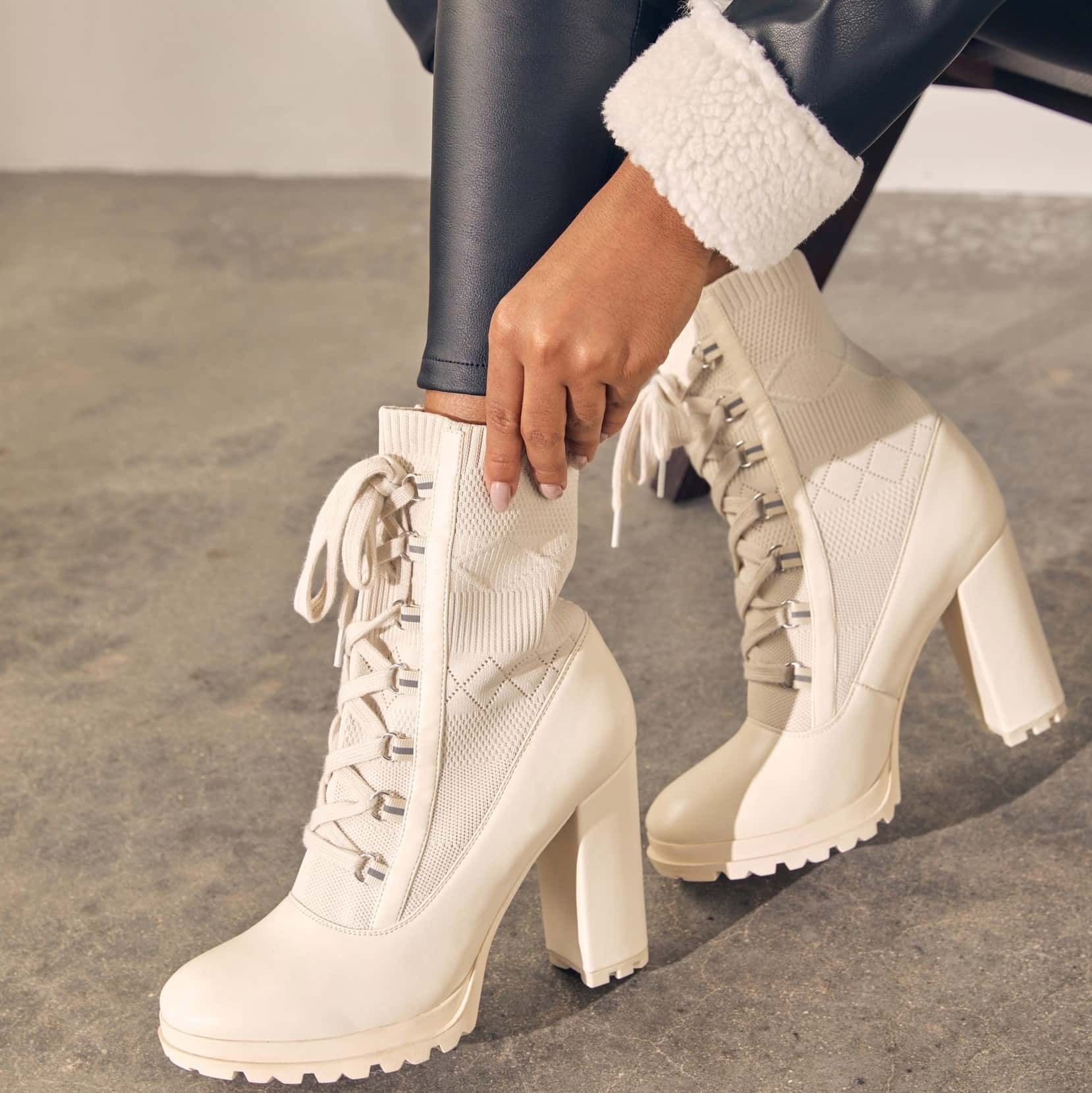 There are other brands out there that offer a personalized experience. So, how does our featured brand stand out? This JustFab review looked at ShoeDazzle to help you make an informed decision.
First, we'll go over their similarities:
Both companies share a similar demographic
They both offer shoes with similar styles
Sold at a similar price range and share a similar membership process
Free shipping is available at both companies
To be honest, the brands are nearly identical. This might also have to do with being owned by the same company. The only difference we found was that ShoeDazzle was founded in 2009 by Kim Kardashian and others. They merged with JustFab in 2013.
But, ShoeDazzle does have a wider selection of shoes with a bit more of an edgier style. So, which one will you choose to shop at first?
Is JustFab Worth It?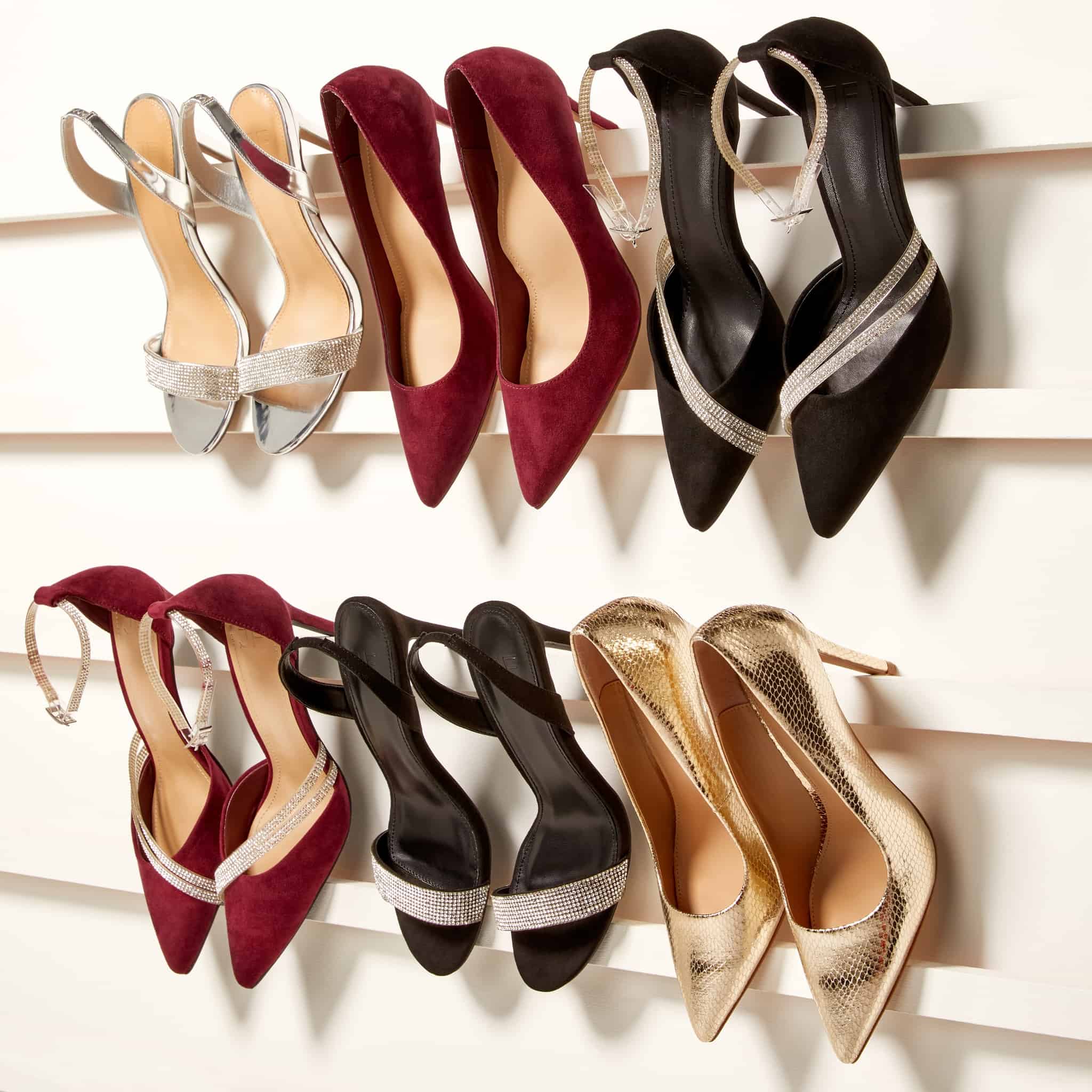 Finding the right shoes for different outfits can be frustrating and tedious. Luckily, JustFab introduces options tailored to your style through a convenient membership service. And you receive awesome deals by signing up.
Based on our research for this JustFab review, we think the brand is worth checking out. Their shoes are trendy, classy, and versatile. And from the customer testimonials that we've read, these kicks are comfortable and usually fit true to size.
As we mentioned, there are complaints about shipping delays and unexpected charges. Still, these issues are promptly rectified by JustFab's customer service team.
JustFab Promotions & Discounts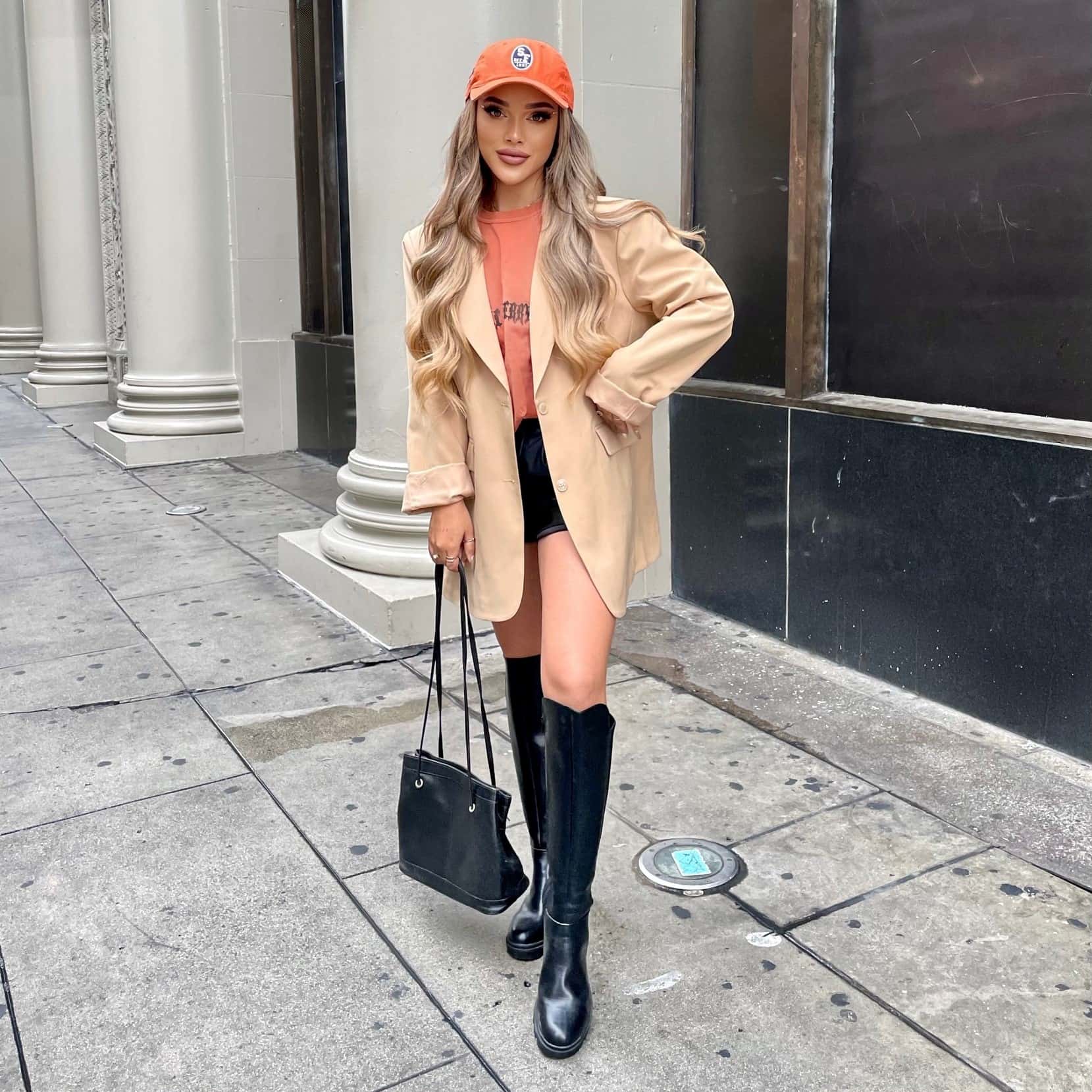 As we said earlier, JustFab is currently offering a 70% discount for VIP members. In addition, new subscribers can also get a buy one, get one free deal on their first order.
We couldn't find any other active JustFab promo codes, but you'll definitely be able to stay updated on deals by becoming a member.
Where to Buy JustFab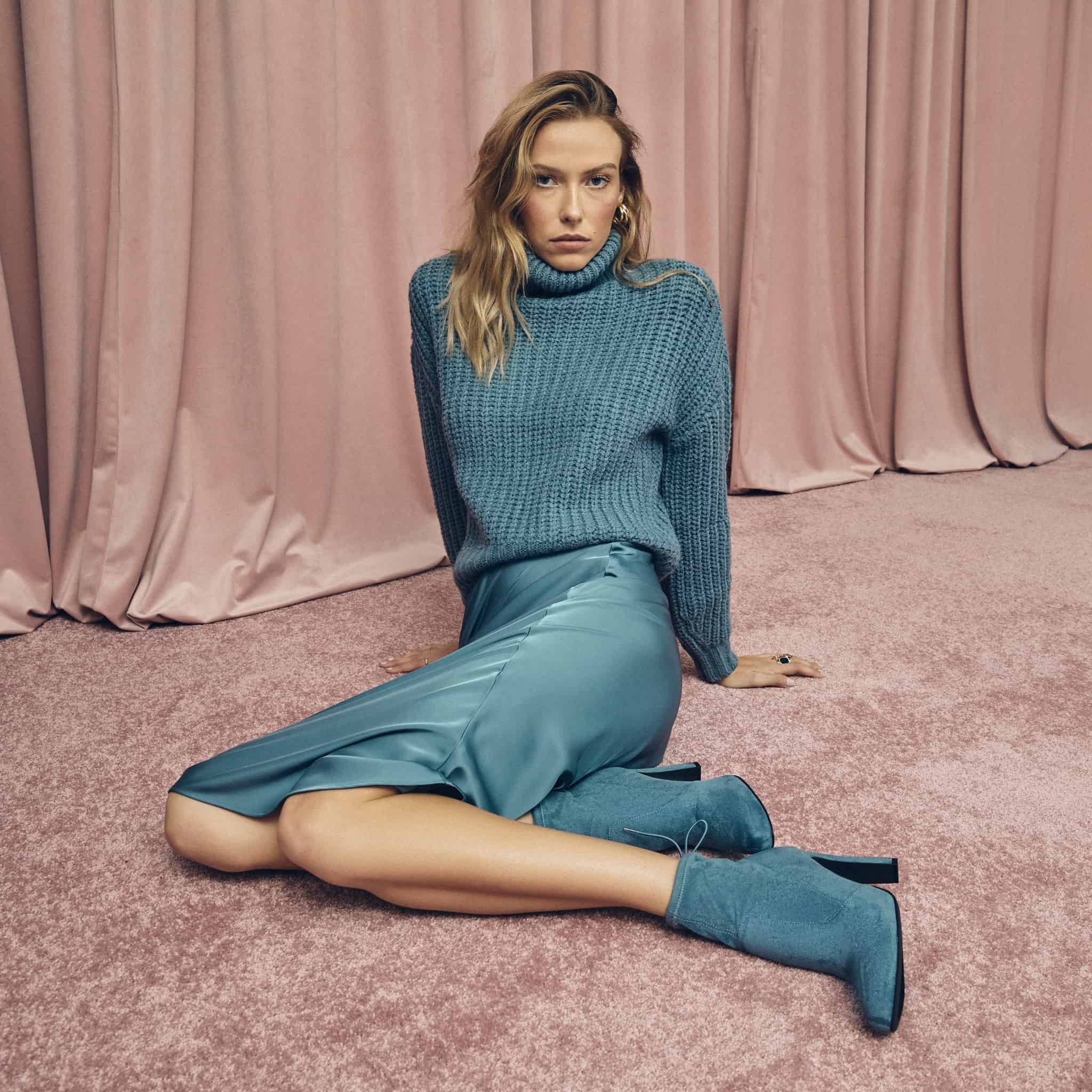 If you've got your eye on a pair of tall boots, you can buy them at justfab.com.
FAQ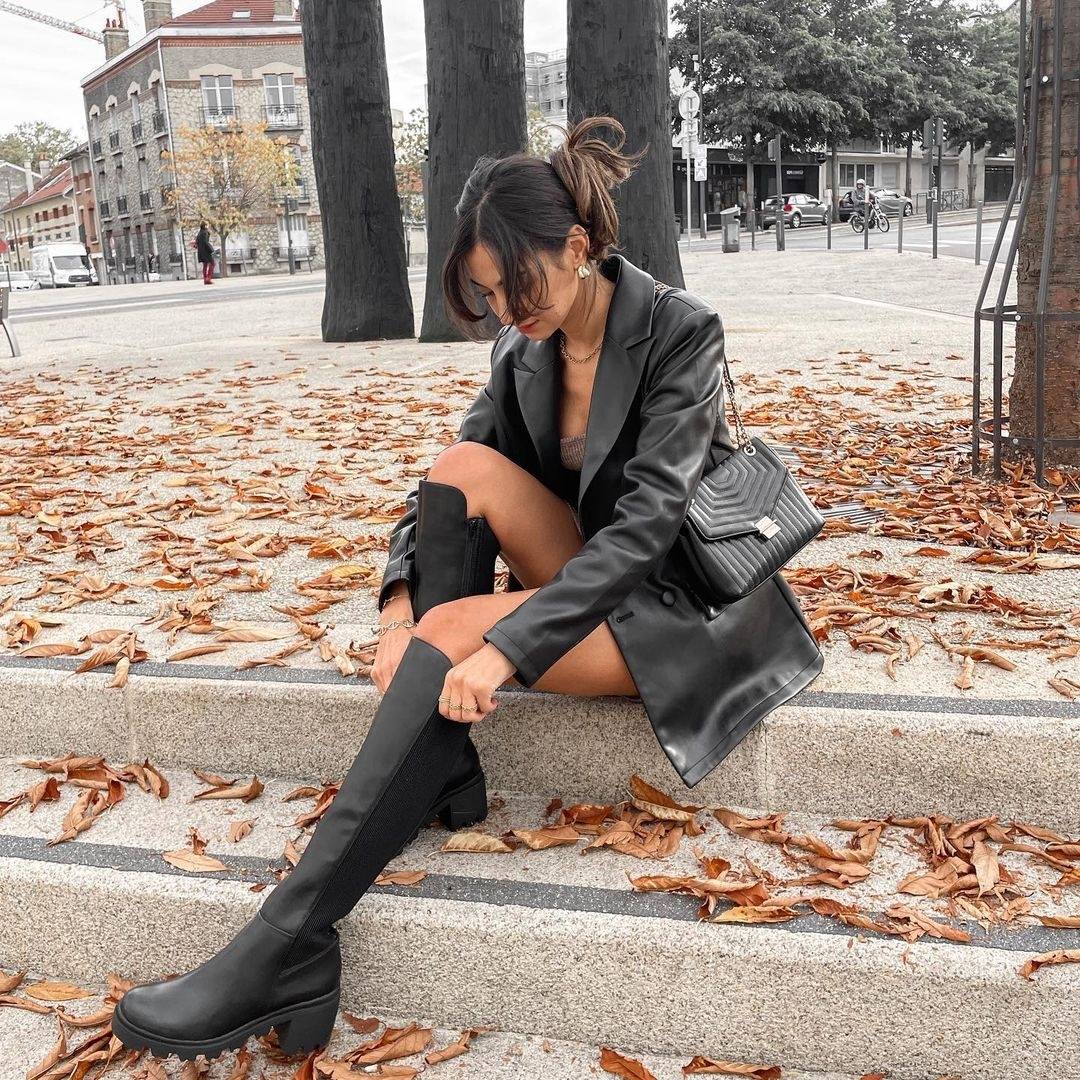 Who owns JustFab?
JustFab is part of TechStyle Fashion Group, a subsidiary of Intelligent Beauty, Inc. Co-founder Adam Goldenberg remains the CEO of the online retailer.
Does JustFab ship internationally?
JustFab only ships to the US and Canada from their North American website. But, they have international websites that might be able to ship to your country.
What is JustFab's Shipping Policy?
JustFab offers free shipping in the continental US for orders that total $49 and over. They also provide Rush Shipping in the contiguous US. Here are the shipping options, prices, and estimated delivery dates:
Standard
US and Canada (6–14 business days): $7–9
APO/FPO (30 business days): $9
Rush Shipping (2–3 business days): $15
Once your order ships, you'll receive a tracking number through email. You'll also be able to find details on the Order History page under My Account.
What is JustFab's Return Policy?
JustFab has a 60-day return policy from the date of shipment. Orders must be in unused condition and in their original packaging. They offer three different options:
Return for a JustFab membership or store credit for free
Free exchange
Return for a refund
In addition, return shipping for US territories and APOs costs $9. Simply print the return label and packing slip on your Order History page. Then, pack up your order with the slip, attach your return label, and ship it out.