About LIVELY Bras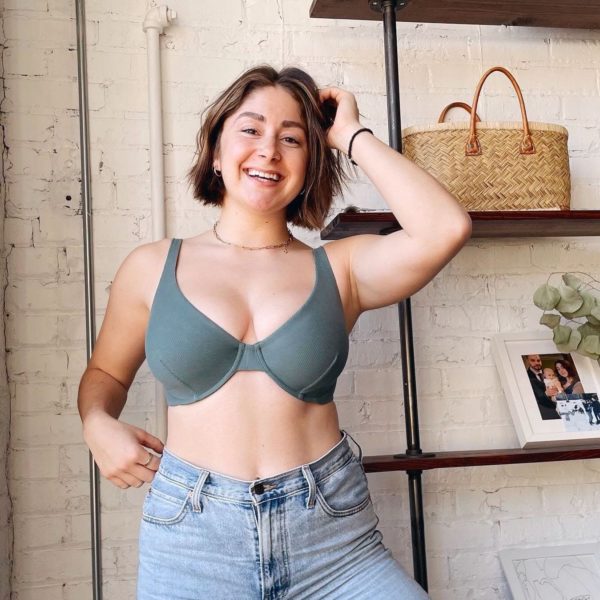 LIVELY is a lingerie brand that carries women's bras, underwear, loungewear, activewear, swimwear, fragrances, and self-care items.
The brand has been featured by many notable media sources such as InStyle, Women's Health, Fashionista, Who What Wear, and Stylecaster. LIVELY also has a strong social media presence with over 290k followers on Instagram.
This LIVELY bras review will take an in-depth look at the brand and its products, customer ratings, promotions, and more, to help you decide if their products suit your lifestyle.
Overview of LIVELY Bras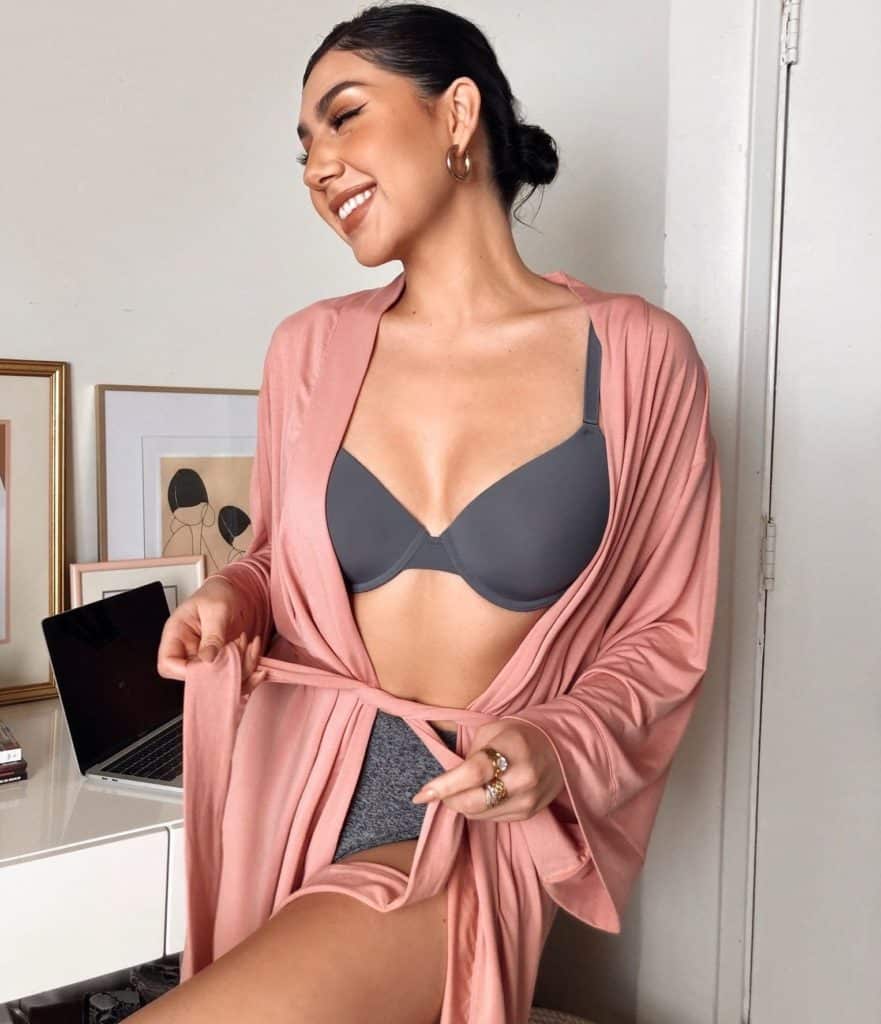 LIVELY has taken over 60 years of experience in the lingerie industry and applied it to what women want today. The company was founded in 2015 by Michelle Cordeiro Grant, launching the first products in NYC the following year.
As a former Victoria's Secret employee, Cordeiro Grant had opportunities to pinpoint missing aspects of bras on the market. In an interview with Nordstrom, the founder reflected on why comfort shouldn't have to come secondary.
Through LIVELY, she coined the term leisurée (like athleisure, for lingerie), to describe how the products blur the lines between activewear, lingerie, and swimwear. Today, their headquarters are in New York City.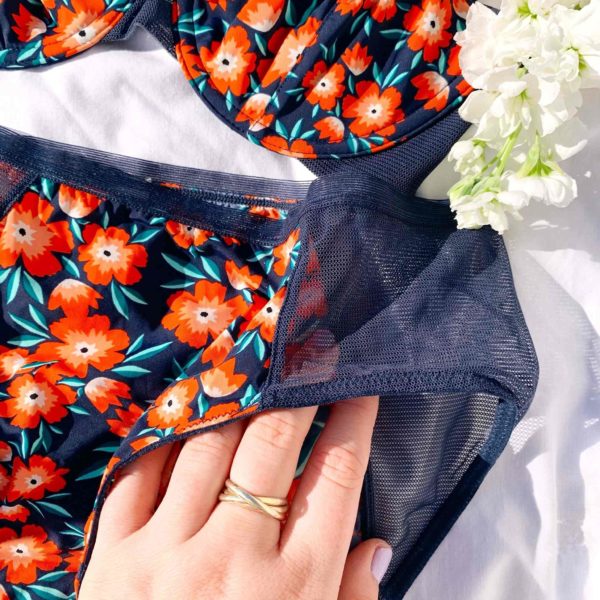 Today, LIVELY blends high-style and comfort to empower women with "wild hearts and boss brains."
This LIVELY bras review will now take a look at the initial pros and cons of their products.
Pros
Affordable price points for bras
Neutral color options offered for every product
Full range of sizes from 32A to 46DD
Maternity bras are nursing-friendly and visually appealing (including unpadded and wireless options)
Curated bundles offer discounts
Positive customer reviews on comfort and fit
Rewards Program helps you exchange points for dollars spent towards your next purchase
Refer-a-friend program rewards you with 100 points upon sign-up and your friend with $10 off their first purchase
Free U.S. shipping over $50
Free shipping on returns made within 30 days
Cons
Does not ship internationally
LIVELY sells a wide variety of products from undergarments, loungewear, and the LIVELY Swim line. Whether you are looking for some support under your work uniform, or you're getting ready for bed, LIVELY has something for everyone.
Note each individually-sold bra displayed in this review comes for the low price of just $45.
This LIVELY bras review will now take a look at their best-selling bras, maternity bras, and bundles.
LIVELY Bras Review
LIVELY offers a selection of undergarments that suit your needs without compromising on looks or style. This includes LIVELY bralettes, no-wire bras, strapless bras, T-shirt bras, and unlined bras.
This LIVELY bras review must note that all of their bras come with an Afterpay option. Plus, each product featured below has a promotion where you can get:
2 of any style bra for $70
3 of any style bra for $90
LIVELY Lace Strapless Bra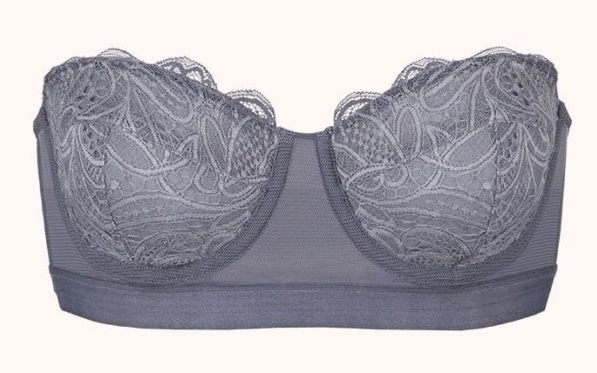 The Lace Strapless has a wide activewear-inspired band made from 88% nylon and 12% spandex and the linings are 77% nylon and 23% spandex.
This LIVELY lace Strapless is a great dressy upgrade to the LIVELY Bandeau bra and comes in mid-to-large bust sizes of 32A- 38DD. The cups run large, so this LIVELY bras review recommends sizing down a cup if you purchase one.
The LIVELY strapless bra is designed with a hook and eye adjustable back closure and features a cute trimming of unlined lace and soft mesh. This bra also comes with removable and adjustable straps, so you can wear it multiple ways.
The Lace Strapless bra comes in 3 subtle must-have colors: Jet Black, Smoke, and Toasted Almond.
LIVELY T-Shirt Bra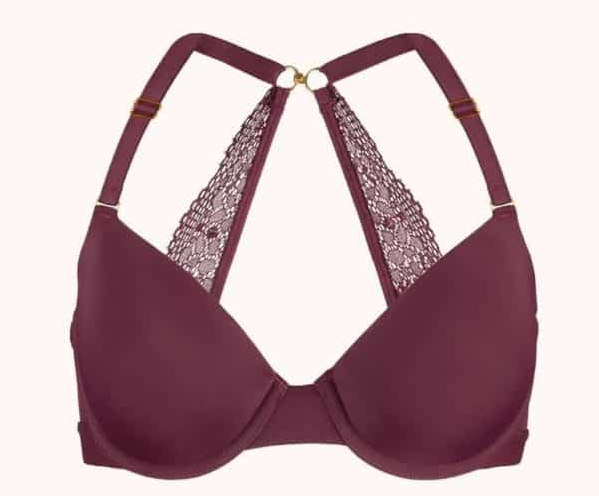 LIVELY's T-Shirt Bra is snug, soft, and supportive for everyday use. It features lined nylon cups, front adjusting straps, and a J-hook converting strap that allows you to wear this bra as a racerback.
Featuring wide scalloped lace back straps paired with flexible underwire, this bra stays put. It also has a triple hook and eye closure for additional support and peace of mind when you've got a busy day ahead.
This T-Shirt Bra is made of 85% nylon and 15% spandex and comes in sizes 32A-38DD. For the fit, it is recommended that you get your true size.
The T-Shirt Bra comes in 8 colors, so you can match your favorite t-shirts with whichever ones you choose.
LIVELY Unlined Lace Bra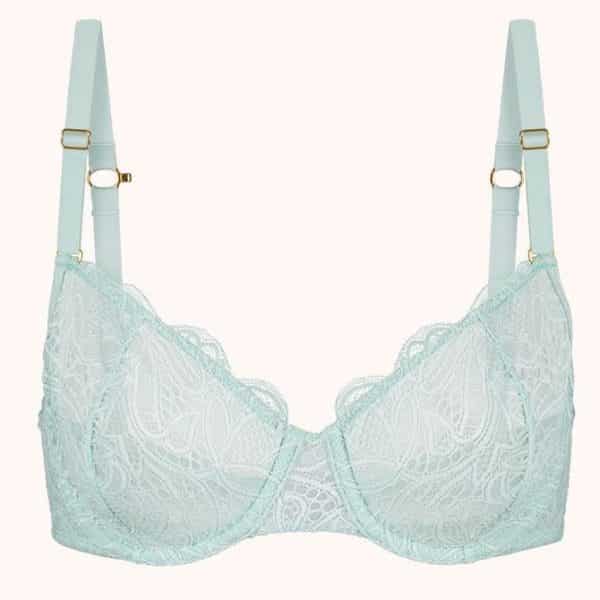 This LIVELY Unlined Lace Bra is a sexy take on a classic bra. The pretty scalloped edges of the unlined lace have this LIVELY bras review swooning. The bra has a supportive underwire that runs around the bottom of the bra because comfort is important to this brand.
It also features adjusting front straps so you can fix the length in a pinch. You can also turn your bra into a racerback with the back J-hook. The fabric of this bra is 85% nylon and 15% spandex.
The Unlined Lace Bra comes in sizes 32A-38DD and 7 breathtaking colors. Pictured above is the Seafoam option. The price of this bra is $45.
LIVELY Mesh Trim Bralette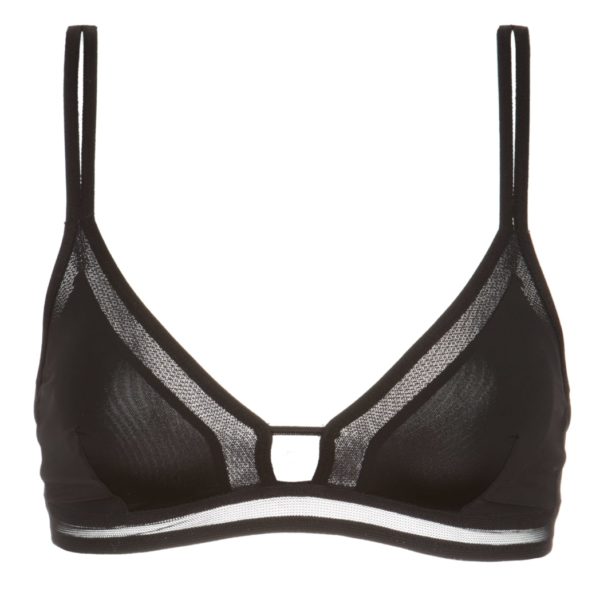 The Mesh Trim Bralette is the perfect everyday bra, but you can also show it off in the gym with sleek triangle nylon cups that are trimmed with stretch and supportive mesh and adjustable back straps.
This LIVELY sheer bralette has a triple hook and eye band closure and the cup is made of 85% nylon and 15% spandex while the body mesh is made of 77% nylon and 23% spandex.
Coming in sizes XS-L and 30A-C to 38A-B. But for those 32D-40DD, check out the Busty version!
LIVELY Maternity Bras Review
LIVELY offers maternity wear that is flattering, supportive, and adjustable so all you have to do is worry about preparing for your little miracle. These maternity best-sellers include bralettes, bras, bodysuits, and bundles.
LIVELY Busty Maternity Bralette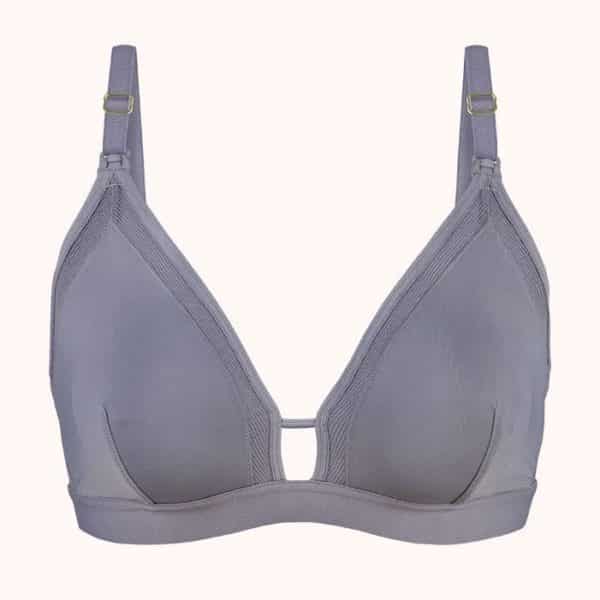 The Busty Maternity Bralette will give you all the padding you need. Made for larger-sized busts, it features an inner sling that provides shape and coverage as well as a wideband inspired by active women.
The bra also features:
Strong straps
A front adjustment feature
A 3 level hook and eye back closure
Soft drop-down cups for easy nursing
32DD to 40DD sizes
This bralette consists mainly of nylon and some spandex, in an 85-15% blend and the mesh part is 77-23% nylon to spandex. The Busty Maternity Bralette is offered in Jet Black, Plum, Smoke, Terracotta, and Toasted Almond colors.
LIVELY No-Wire Maternity Bra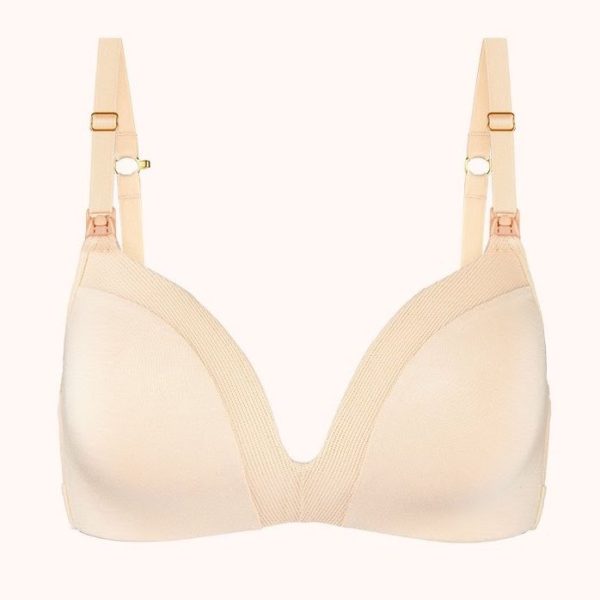 The No-Wire Maternity Bra has you covered for optimal comfort with flat-laying soft fabric and a wide band for extra reassurance.
It features detachable clasps for nursing, as well as a supportive inner sling and mesh detailing. The cups are made out of 94%, rayon and 6% spandex, while the mesh is made of 77% nylon and 23% spandex.
Coming in Jet Black, Plum, Smoke, and Toasted Almond, this No-Wire Maternity Bra comes in 32A-38DD, and it's recommended that you size down.
LIVELY All-Day Maternity Bodysuit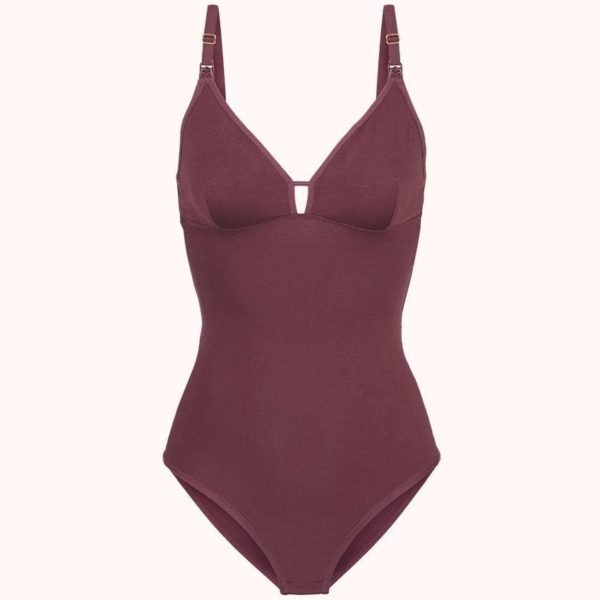 The All-Day Maternity Bodysuit keeps everything in place and looking fabulous. Soft drop-down cups help for nursing as well as comfort while caring for your little one. The suit also includes:
Adjustable back straps
Bikini cut bottom with inseam snaps
A mid-scoop back
Made from 94% rayon and 6% spandex, the All-Day Maternity Bodysuit comes in Jet Black and Plum, and in sizes XS-XL.
LIVELY Bras Bundles Review
The brand's bundles feature LIVELY undies, bras, activewear, loungewear, sleepwear, and all-in bundles that save you money and look fabulous. This Lively bras review will take a look at their best-selling bundles.
LIVELY Palm Lace Busty Bralette Bundle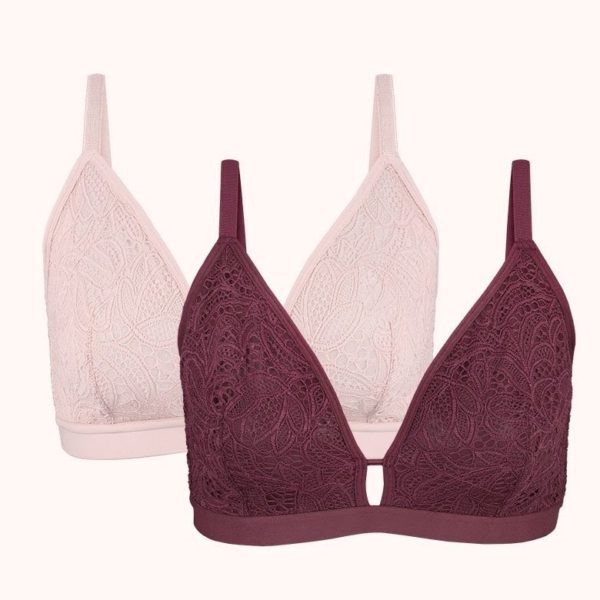 The Palm Lace Busty Bralette Bundle features 2 of LIVELY's popular bralettes at a discounted price. With sizes 1-3, it features an inner support sling for those who wear DDD bras and want a daytime option.
Made from 88% and 12% spandex, the bralettes are lined with power mesh fabric and have an adjustable design due to their palm lace fabric and deep v-neckline.
They also have convenient adjustable back straps and a triple hook-and-eye band closure for added support. You can choose between a duo of Toasted Almond and Jet Black or Orchid and Plum. This was originally $90, but is on sale for $70.
LIVELY Active Kit
The Active Kit by LIVELY is the perfect bundle of eye-catching activewear essentials. This features:
The Active Bike Short (75% recycled polyester and 35% spandex)
The Active Racerback Bra (75% recycled polyester and 35% spandex)
The Retro Midi Sock (97% polyester and 3% eastman)
The All You Face Mist   
Note that the All You Face Mist is made from Rose Flower Oil, Witch Hazel Water, Aloe Leaf Juice, and Grapefruit Seed to soothe and protect the skin from inflammation.
The set comes in one color combination of Jet Black and White in sizes XS-L for $95, down from $111.
If you love the fit of the Active Racerback Bra in this kit, this review recommends trying out the LIVELY Cross Back Bralette.
LIVELY No-Wire Push-Up Trio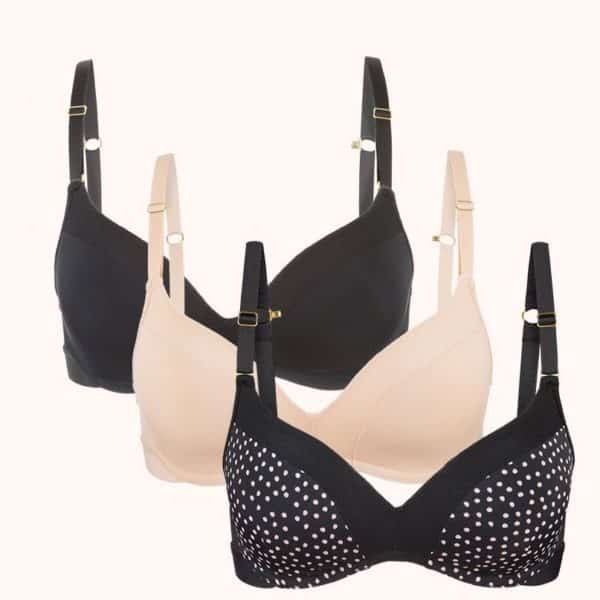 The No-Wire Push-Up Trio gives you gentle padding and a natural boost. There are also front adjustable straps and a back J-hook that can convert your bra into a racerback.
The bra also has:
Smooth nylon fabric and mesh trim
A top cup and wing (77% nylon and 23% spandex)
A bottom cup ( 85% nylon and 15% spandex)
This push-up comes in sizes 32A-36DDD and neutral color combinations of Toasted Almond, Jet Black, and Latte Leopard or Toasted Almond, Jet Black, and Painted Polka.
Buying one of these sets gives you all the bra options you will need at a lower price. This No-Wire Push-Up Trio was $135 but is on sale for $90.
LIVELY Bras Reviews: What Do Customers Think?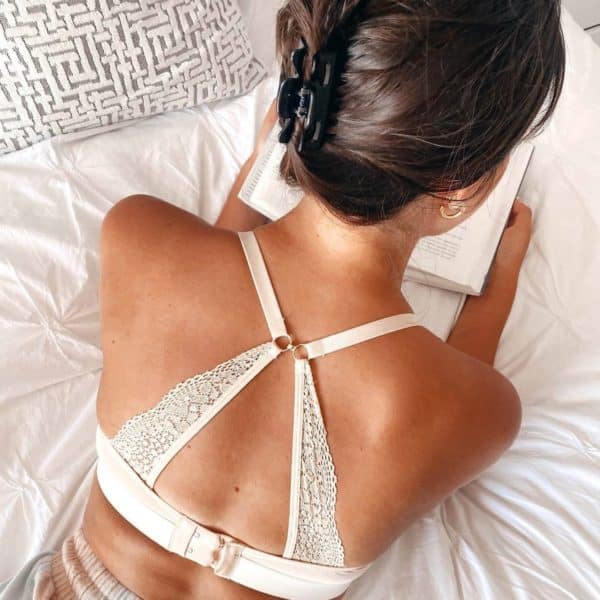 This LIVELY bras review is going to take an in-depth look at customer's experiences with their products. We will be looking at Reddit, Trustpilot, and the LIVELY website.
Many of the reviews on the official website have positive reviews and ratings all across the board:
The Lace Strapless: 4.3/5 stars
The T-Shirt Bra: 4.5/5 stars
Unlined Lace Bra: 4.4/5 stars
Mesh Trim Bralette: 4.5/5 stars
Busty Maternity Bralette: 4.6/5 stars
The No-Wire maternity Bra:3.4/5 stars
Maternity Bodysuit: 2.8/5 stars
The Palm Lace Busty Bralette Bundle: 4.4/5 stars
The Active Kit: 4.9/5 stars
The No-Wire Push-Up Trio: 4.1/5 stars
Overall, most of the LIVELY reviews on there were extremely positive. In particular, some comments were on how the products were supportive, stayed in place, and looked sexy.
Customers found bras in colors that matched the rest of their wardrobe, they raved about the customer service and high quality of LIVELY's products.
Their nursing bras also had great reviews for being easy to pull down during nursing, and new mothers with bigger chests felt supported:
"I'm in love with this bra! it's so sexy and so comfy too. even though it's unlined, I feel secure with a nice shape. The wire is supportive. I want to buy all the colors!"
On the other hand, the LIVELY reviews on Reddit threads were mixed. Women were experiencing sizing issues, finding that some bras ran small. Not everyone shared the sentiment with a satisfied customer sharing:
"I'm impressed with the quality of the design and the constructions. This appears to be a very well-made bra for the price. This price is a bargain."
Overall LIVELY Bras have positive reviews as the general consensus shows that people tend to really love their brand and products.
Are LIVELY Bras Worth It?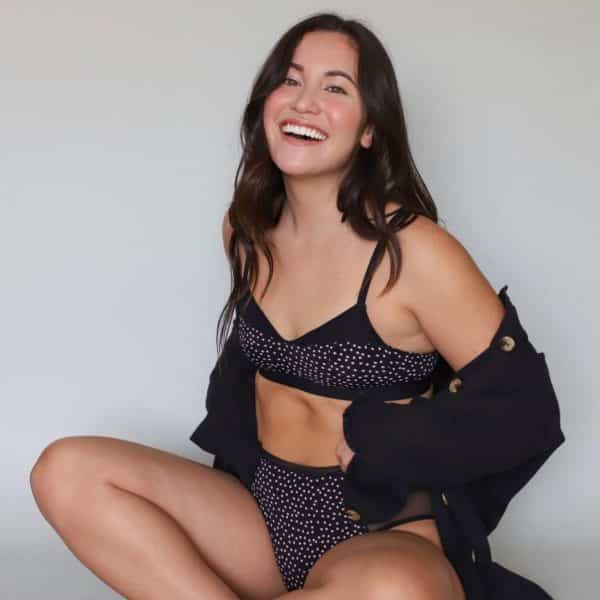 Are LIVELY bras worth it? The answer is yes, this brand is worth trying. They offer affordable prices for bras that never compromise on style or comfort.
LIVELY Bras has made a name for itself in the industry, and even lines the shelves of top retailer Nordstrom. With comfortable, pretty options for women and moms, this company has taken the time to create bras that fit everyone and their lifestyle.
What's more, the brand only charges $45 per bra, convenient options for purchasing 2-3 of the same one, and cost-effective bundles, all for free shipping over $50. Are LIVELY bras good? We think that for these prices, they're great!
Even though some people may find a sizing issue when trying new brands for the first time, undergarments are a very personal thing. What may not have worked out for one person, might just become your new favorite piece of lingerie. But, if all else fails, LIVELY Bras makes it easy to try with a convenient 30-day return policy with free shipping.
LIVELY Bras Promotions & Discounts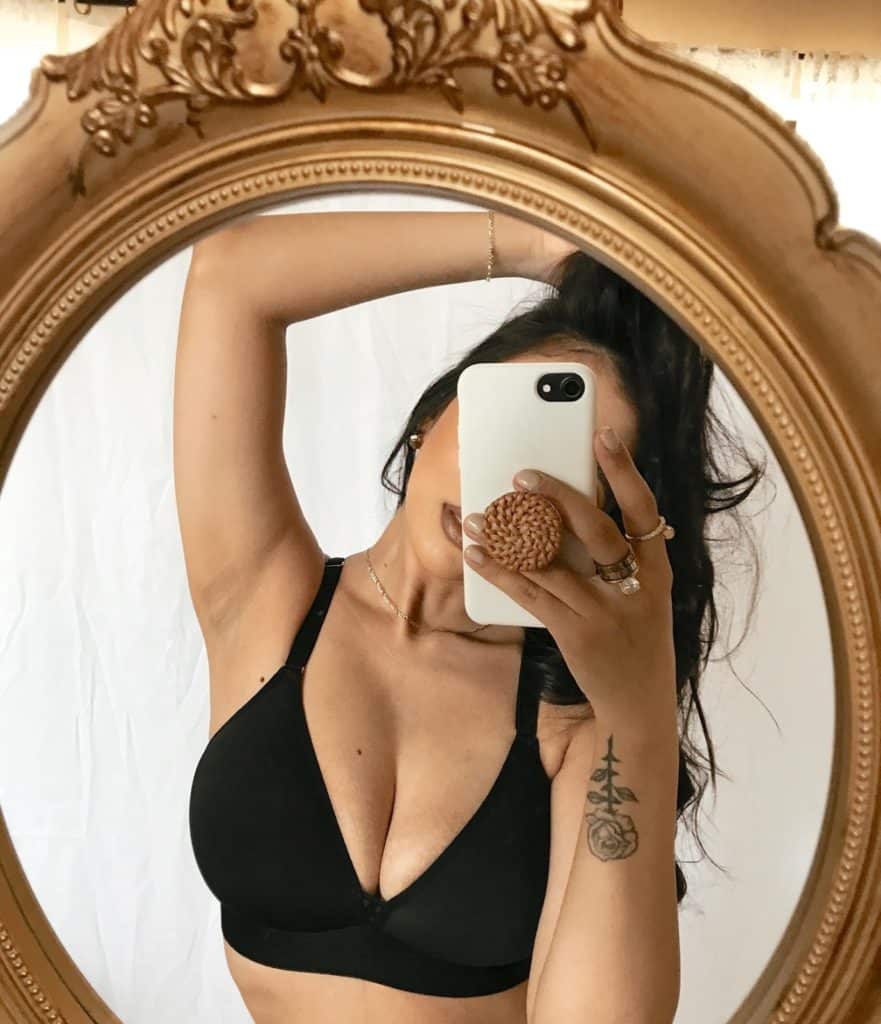 You can use the code SAVE10PERCENT to get 10% off your first purchase! Also, the more you purchase the more you save:
SAVE $20 + FREE Shipping on any Bra or Bralette Duo at WearLIVELY.com! No code needed.
SAVE $45 + FREE Shipping on any Bra or Bralette Trio at WearLIVELY.com! No code needed.
SAVE $15 + FREE Shipping on any Swim Bundle at WearLIVELY.com! No code needed. (Individual swim pieces are now $55, $75 for one pieces.)
SAVE $15 + FREE Shipping on any Lounge Bundle at WearLIVELY.com! No code needed. (Individual lounge pieces are now $55
Their Rewards Program offers even more opportunities to save. The 3 tiers will grant you access to a birthday gift or points, and even a personal In-Store Fit Session. As a member, you also get to vote on upcoming styles and early access to new styles and exclusive events. The tiers are:
Bestie Status: This status is free to join and gets you 1 point per dollar spent.
Total Boss Status: $115 annual spend and gets you 2 points per dollar spent.
Powerhouse Status: $325 annual spend and gets you 3 points per dollar spent.
Other ways of scoring points include:
100 points for signing up
100 points on your birthday
550 points when you subscribe to their newsletter
20 points when you leave a review
50 points when you follow them on Instagram.
If you use the Refer a Friend Program, you will get 100 points and they will get $10. Once you have enough points, you can redeem them for a reward at checkout.
Where to Buy LIVELY Bras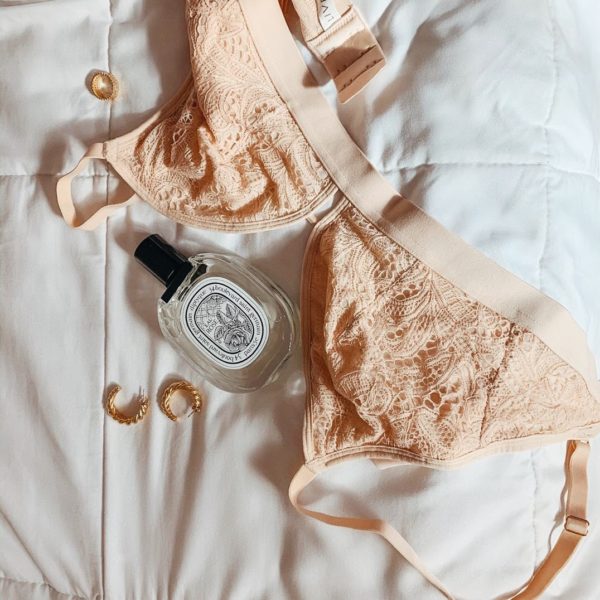 This LIVELY bras review found you can purchase directly from WearLIVELY.com. Lively is also excited to announce that they are now in select Target stores, and on Target.com!
FAQ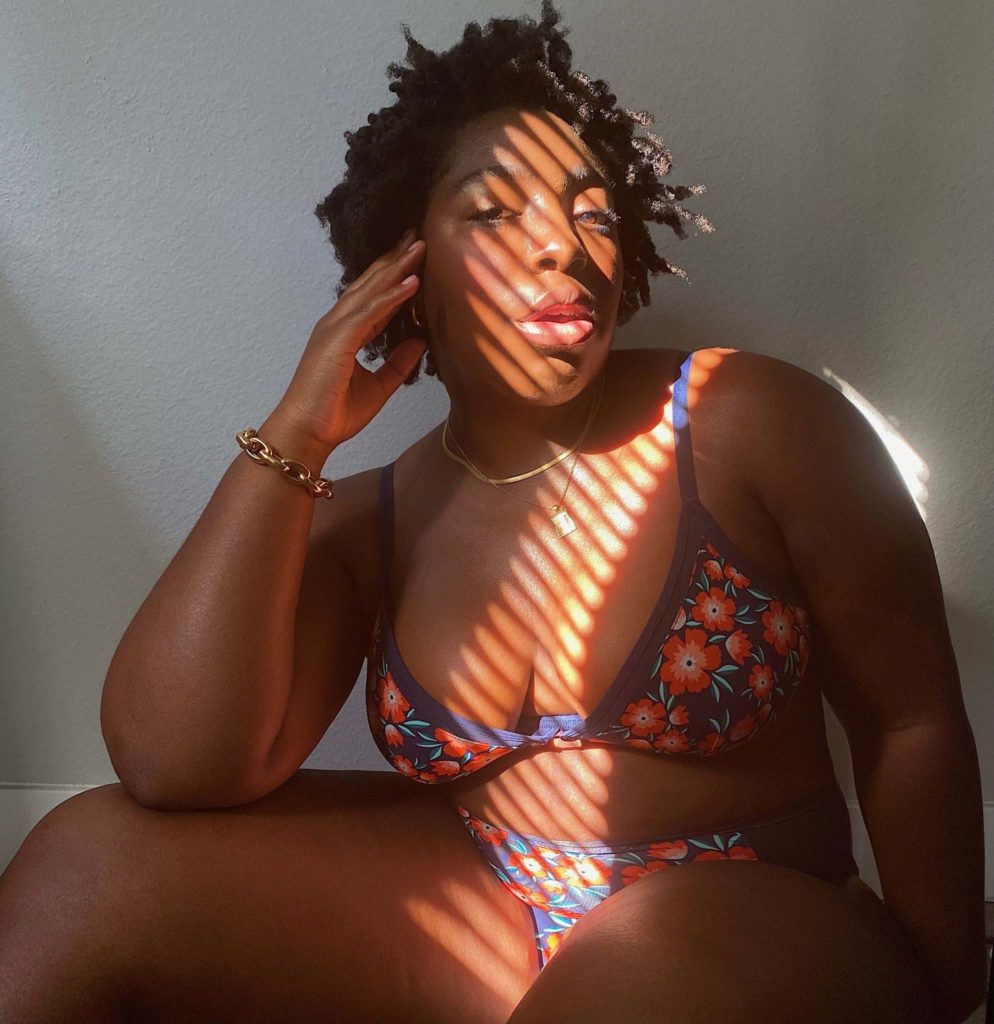 Are LIVELY bras good?
This LIVELY bras review found that their bras are great. They are high-quality, affordable, and come in a variety of styles.
Is LIVELY an ethical brand?
LIVELY is owned by Wacoal International Corporation. At this time, there is insufficient evidence to suggest that LIVELY is an unethical brand.
Are LIVELY bras sold in stores?
Yes! They are sold in 4 LIVELY stores, as well as some Nordstrom locations.
What sizes does LIVELY have?
LIVELY carries a variety of sizes of bras ranging from 32A-46DD as well as bralettes from sizes XS-L.
How long does LIVELY take to ship?
This LIVELY bra review found that the brand only ships to the U.S. They offer:
LIVELY free shipping on domestic orders over $50
Paid for priority and overnight shipping with USPS or UPS
Expedited shipping orders placed before 1 pm EST Monday – Friday will be sent out the same day
Expedited shipping orders placed after 1 pm EST or on weekends will ship the next business day
You will receive an email confirmation when your order is placed. Orders are currently taking between 7-10 business days to be processed and shipments are usually delivered within 3-4 business days.
Does LIVELY have free returns?
This LIVELY bras review found that the company does accept returns. Visit returns.wearLIVELY.com to get started. Below are the following key points of their return policy:
Returns must be made within 30 days of your order
All tags must be attached
The items must be unwashed, unworn, and undamaged
Must include the return label
No returns on underwear or bodysuits
You cannot return final sale items
Shipping costs will not be refunded
Returns have free shipping
You cannot exchange items
You do not need a LIVELY return reason code