Menswear brand Jacamo recently got in touch to see if we wanted to review some clothes from their summer ranges. It's always been a brand I thought was no good for Graham, thinking that they only catered for larger men. People who know Graham in 'real life' will back me up when I say he is anything but big! He's tall (6ft 1) but really slim, usually wearing a 30″ waist.
Well, Jacamo | Review it turns out that whilst they certainly do target the bigger man, there are more than enough options for someone of Graham's size!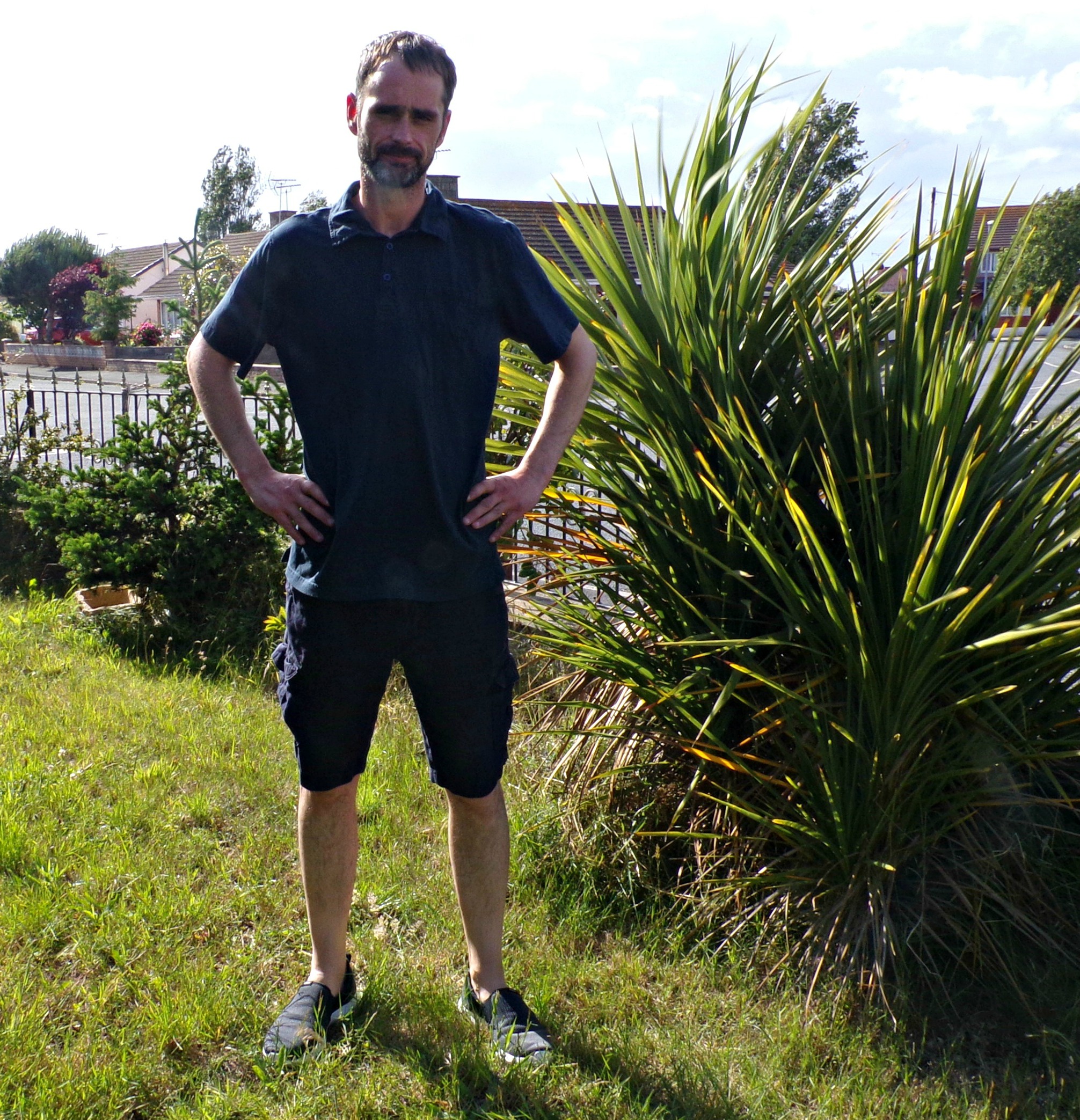 Graham tends to live in jeans, t-shirts, hoodies and trainers.  I saw the review as an excuse to get him to try something different and switch up his look – he didn't get a say in it! With Summer on the way (apparently!), I decided to choose a pair of the cargo shorts from Jacamo's men's shorts range. These are both cool and stylish, and look really smart when worn wth a polo shirt. The smallest size they did in these was a 32″ waist. They're a little loose around the waist, but the belt that comes with it holds them up! He really liked his shorts and has worn them whenever the sun has made a brief appearance.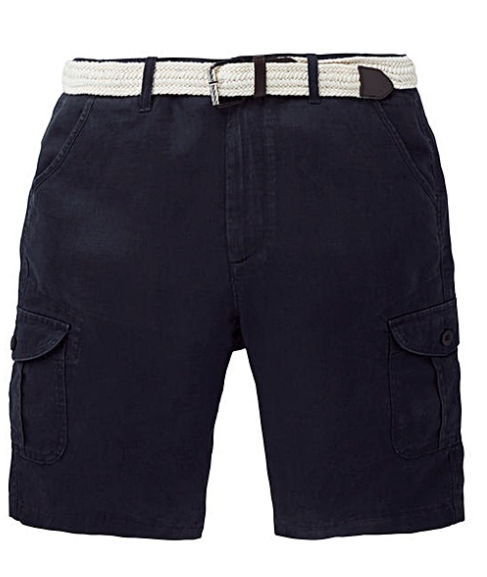 To wear with the shorts, I ordered him a Capsule Navy Austin jersey polo shirt, which comes in a slightly longer length than standard polo shirts. I'm always moaning at Graham because he forgets that he has a long torso, and his t-shirts always come up really short on him. I love the length of this one. I think the Jacamo polo shirts are a much nicer and smarter alternative to normal round neck t-shirts, and for £12, you can't go far wrong!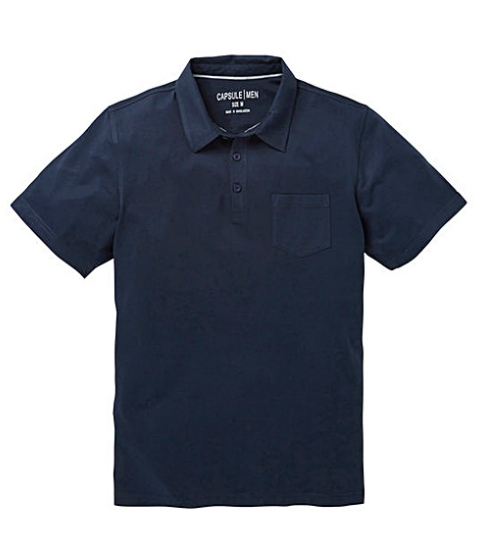 As a bit of change from normal trainers, I opted for these Adidas Cloudfoam Lite slip on trainers. I have a similar sort of thing and I can wear them all day without my feet getting too hot, so I thought these would be ideal for the warmer days. He loves them! They're perfect for popping on to go down the beach or out for a walk.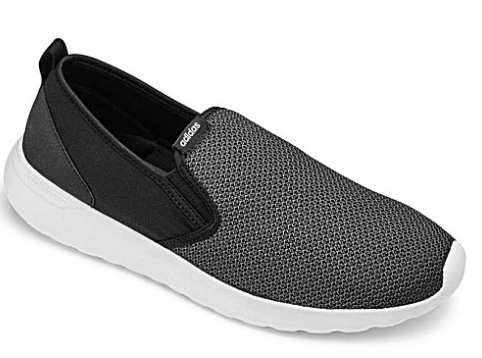 Jacamo Shorts & Chinos Review – Summer Clothes for Him
My husband recently placed a Jacamo order to update his wardrobe for summer — he needed some new shorts for warm days and Jacamo has a wide selection of men's shorts in lots of different styles. He also wanted to try a pair of chinos as a more lightweight and dressier option to jeans and found lots of options on the website too.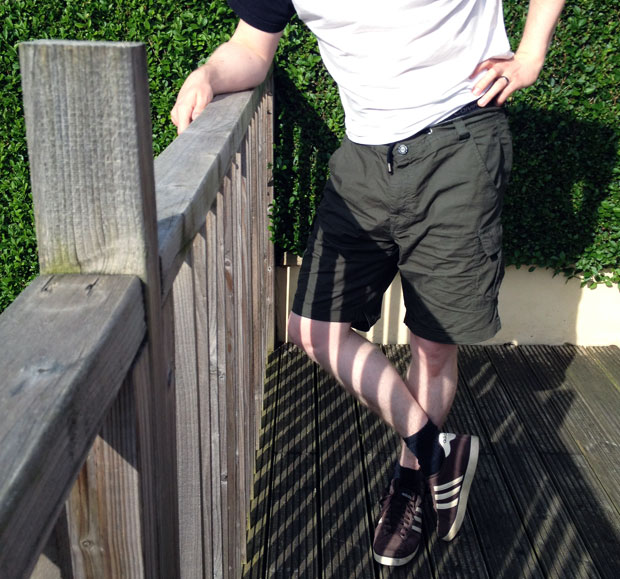 He picked up two pairs of shorts and one pair of chinos. The Fenchurch Surface Shortsabove made from a thin material perfect for hot summer days. They're a nice khaki colour and feature branded buttons, a drawstring waistband, two open side pockets and two buttoned pockets at the side and at the rear too.
This is my husband's favourite item from the three that he chose. They're very comfortable and easy to wear and the adjustable waist means there's no need for a belt — though there are belt loops if you'd want to wear a belt.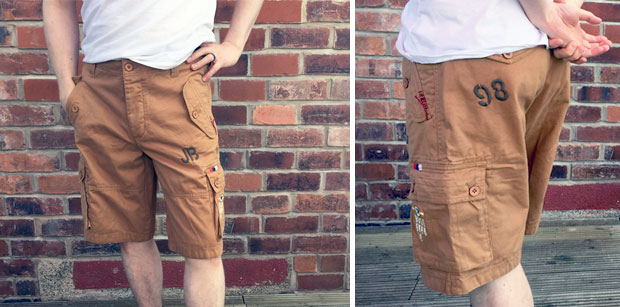 The Joe Browns Crazy Cargo Shorts
above in the colour Tobacco are classic cargo shorts with some fun army based prints and details. They're a bit thicker than the other shorts and made from cotton. They have two deep pockets with buttons on the side, two buttoned pockets at the top and two on the rear. They have belt loops so can be worn with a belt but they fit my husband perfectly so he doesn't need one.
These look a bit more dressy than the first pair of shorts and work well for daytime or relaxed evening events — BBQs with friends etc.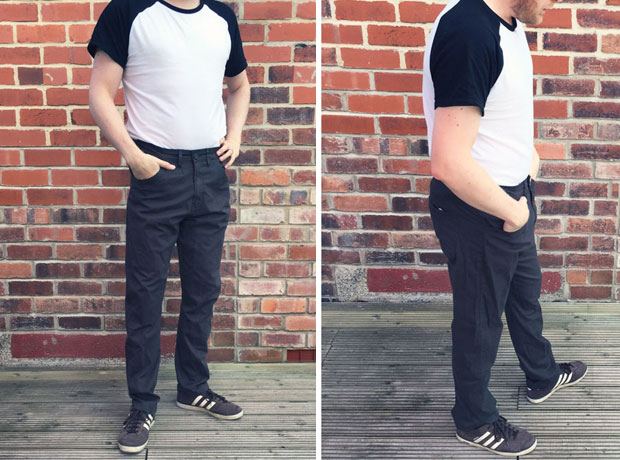 My husband has never worn chinos before but the Label J Stretch Twist Tapered Chino in the colour Charcoal fit him perfectly and really suit him too. They have a twisted legs fit style which felt a bit unusual at first but still comfortable thanks to the stretchy material of 97% cotton and 3% elastane. These chinos have front and back pockets, a zip fly and belt loops. These look great for daytime wear with a t-shirt and trainers but can easily dressed up with a shirt and shoes too.
All items are machine washable which is a must when you're a hands-on dad and my husband ordered everything in his usual size which is waist 34 and everything fit well. He's very happy!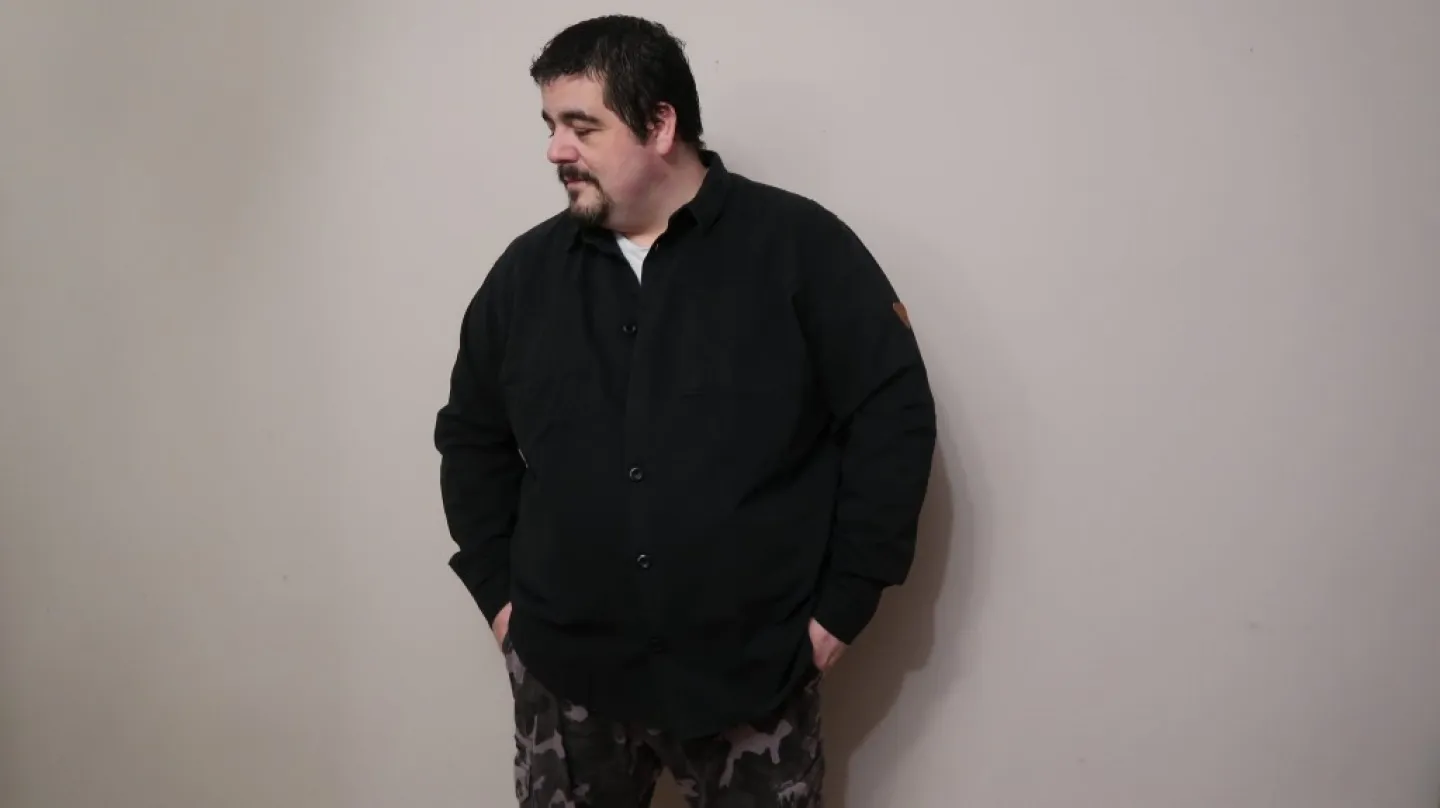 Buying clothes for my husband Chris used to be a nightmare. He could never find anything he liked in the shops and nothing was ever a good fit. Earlier this year he discovered Jacamo and after being really impressed with some t-shirts and trousers he had ordered he's slowly been filling wardrobe up with their pieces. When Jacamo recently got in touch to ask if I would like to treat him to something from their Winter range I, of course, said yes.
Jacamo is an online fashion retail website for men. They sell affordable and stylish clothing and accessories for all occasions. They also do a fantastic range of sizes from small to 5XL, something for men of all sizes and shapes.
It's been a good few years since Chris had a decent Winter coat and with a cold snap forecast, I took the opportunity to choose one for him. There were lots of designs and styles to choose from but I really liked this Jacamo Kent Cotton Parker. I really liked the casual look of it and the length is perfect for colder days.
Despite the style, this coat is actually lightweight so it's great for layering over a jumper in Winter or just over a t-shirt on milder days.
I looked in Chris's wardrobe to see what he really needed. There weren't many shirts in there so I decided to choose one for him. I went with this Firetrap Strike Overshirt. I knew it would be perfect for Chris as we have some events to attend in the run-up to Christmas. He can wear it open over a t-shirt for a casual look or buttoned up for a smarter look. It's also really thick and heavyweight so will keep him warm even without a coat in Winter.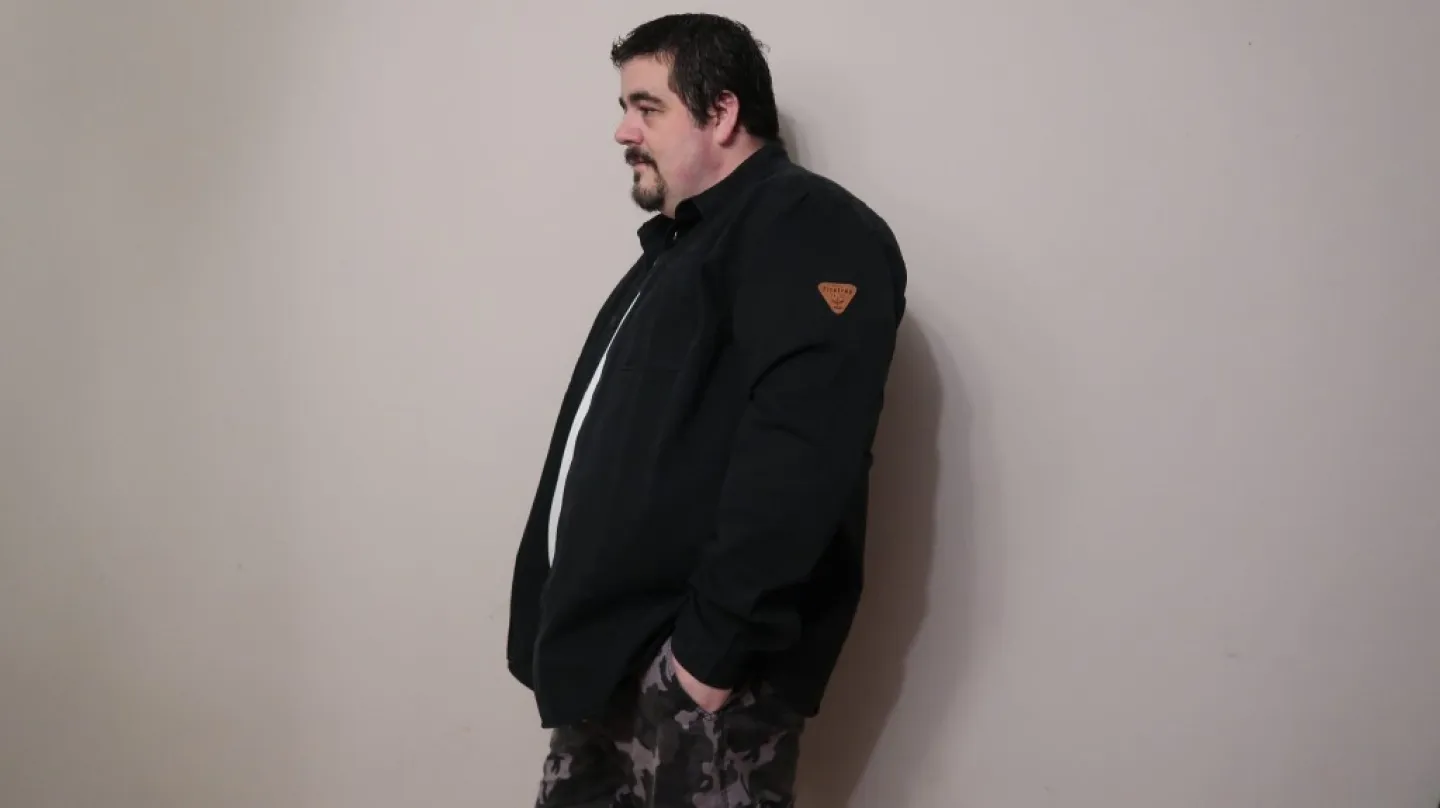 The quality of both pieces I ordered is excellent and Chris found they fit really comfortably too. He was really happy with the clothes I picked for him. We will definitely be back on the website soon to order some things for Spring for him.