About Netshoes
A store that is able to bring together a wide variety of products of all brands and styles with a special focus on sporting goods; practicing delivery policies with great agility and short deadlines; focused on delivering the best of its kind to the customer with a differentiated experience capable of retaining customers at a time when shopping online was still a risky task.
It was with these goals in mind that the Netshoes website was created in 2002, a modern virtual store aligned with market trends, creating a successful model that currently holds the incredible brand of being the largest e-commerce in the world in the field and daily with orders and deliveries from tens of thousands of buyers.
This experience was able to generate, as a result, a large community loyal to the brand, which has more than 12 million followers on Facebook and more than 3.3 million on Instagram on its social networks, including the RA1000 seal, and a strong presence in several Latin American countries.
But are these numbers and characteristics able to tell if Netshoes is reliable for purchase? This is the purpose of this review, which comes to show you the information you need to be able to decide for yourself if Netshoes will be the place for your next purchase.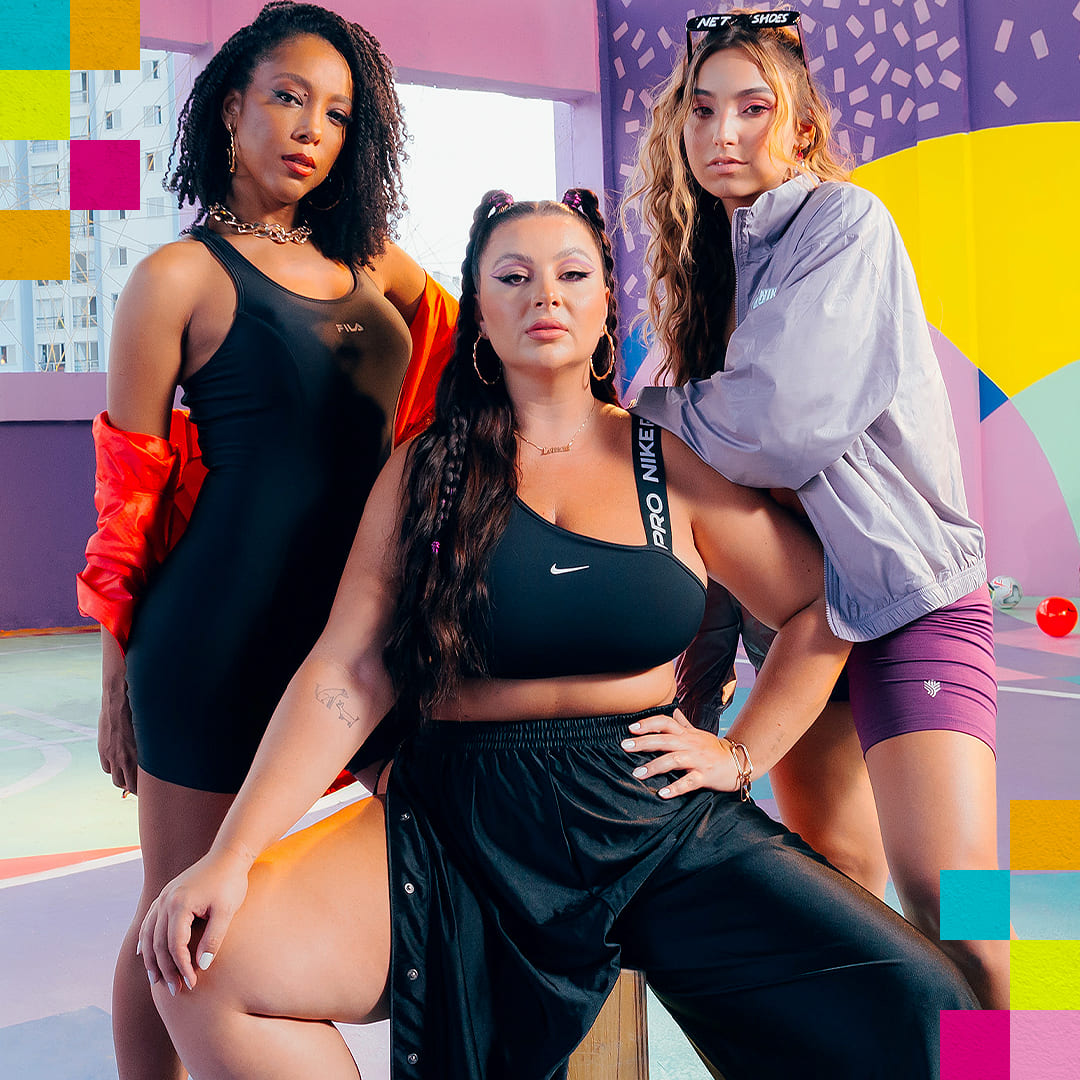 Netshoes overview
Founded in the city of São Paulo in 2000, Netshoes began its successful trajectory as a physical store conceived by Marcio Kumruian, who in 2002 made a risky decision that would change the future of both the brand and Brazilian digital commerce.
At that time, the idea of ​​buying something online was still a very new and risky experience, little trust in the virtual environment was still great, so opting for a Netshoes virtual store could be considered a crazy idea.
But, over time, the site proved to be one of the companies capable of changing the public's view of this type of commerce, creating a safe and peaceful environment for shopping, which continues to this day in its leadership in the segment in more than 20 years on the market.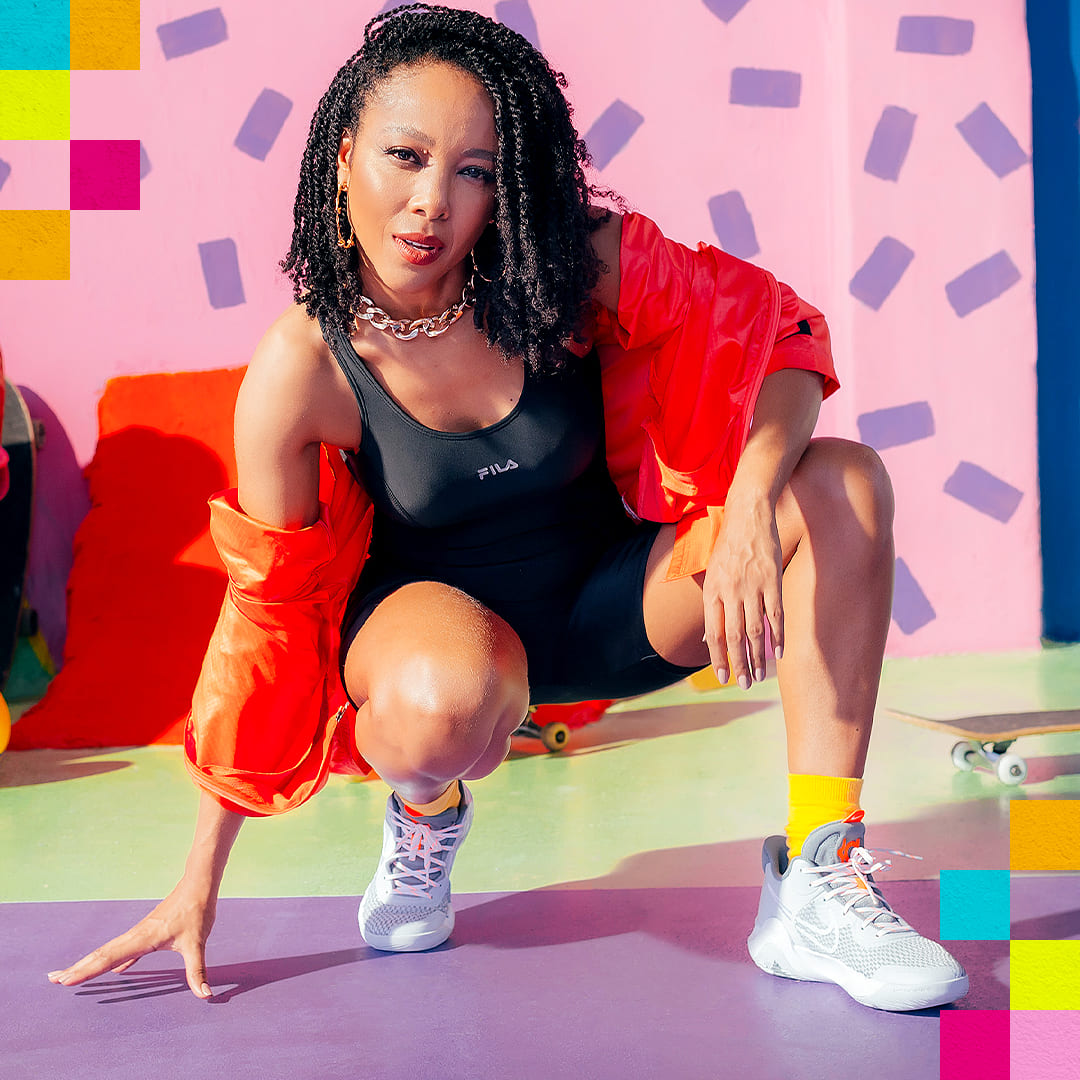 However, to be sure whether or not Netshoes can be considered a reliable site we will start our review with some pros and cons of the brand:
Pros
More than 20 years of experience in the market and absolute leadership in the sector.
Wide free shipping policy to all regions of Brazil, depending on destination and purchase price.
Up to 2 business days express delivery to selected locations.
Fast and agile deliveries by carriers and couriers have become a Netshoes brand.
Frequent promotions and discounts for first in-app purchases and exclusive coupons for customers.
An exclusive area on the site for the Outlet, with even more inviting prices.
Possibility of free collection in Magazine Luiza stores (exclusive to SP).
Cons
The experience of understanding the purchase, delivery, and exchange policies by browsing the site can be very confusing because they are in different tabs and with an organization that is difficult to understand.
Netshoes: Review
Known for its sports products for all audiences, Netshoes officially sells several brands and items from teams and other genres, in addition to having its own brands, which bring together inviting prices and quality, also having a wide variety of different items. in its marketplace network with partners.
All this makes the Netshoes store not just a tennis, shoes, or sports store, but a true online department store that is able to meet various demands of its customers.
Below you can see some products that are featured among those sold in the store:
Netshoes Supplements Whey Protein Isolate Iso Blend Complex 2Kg – Pretorian
Pretorian supplements are well known in the market for their quality and efficiency, this 2kg Blend Complex is ideal to complement the protein of those looking to increase muscle mass and strength.
At the moment it can be found at the Netshoes store with a 54% discount, for R$ 109.99 (it was R$ 239.99), and can be divided into 2 interest-free installments of R$ 55.00 on the card .
Netshoes BCAA Supplements 4800 Bodybuilders 250 Caps
BCAA is another leading brand in the field of supplements and could not be missing from the Netshoes catalog, with 250 capsules BCAA 4800 is composed of amino acids and helps in muscle mass gain.
It is currently found in the store with an incredible 75% discount, for only R$ 29.99 (from R$ 120.00).
Netshoes Dropp Z3 Bicycle Aro 29 Gears Shimano 21 Gears Mechanical Disc Brake with Suspension – Black+Red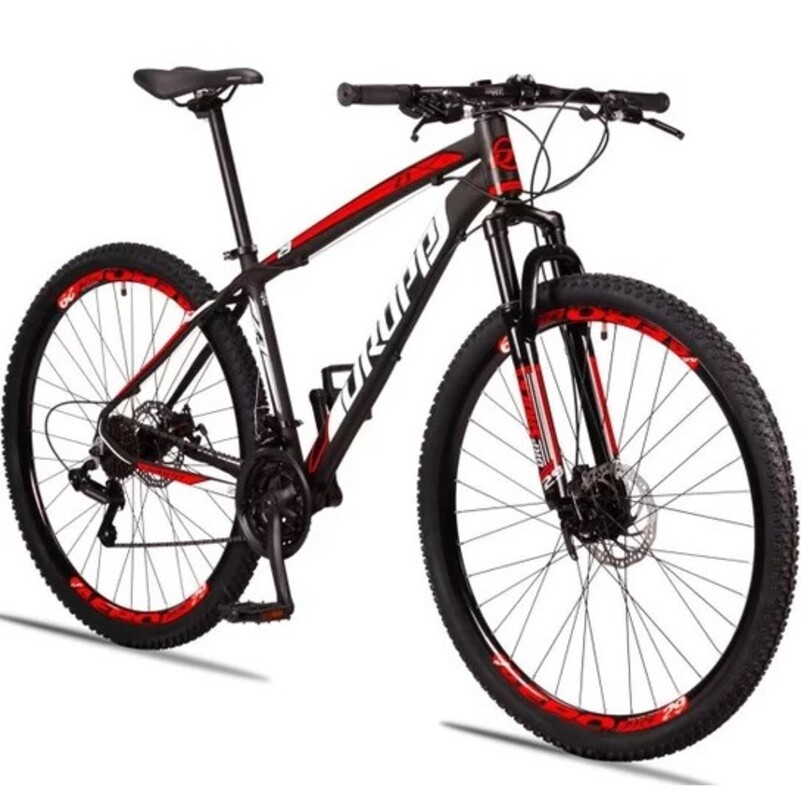 Sports bikes need to be robust and light to withstand the brunt of the adventures they provide, and in this regard, Shimano is a brand that delivers all this at an inviting price for an item of such build quality.
This bike with striking paintwork is ideal for light trails and has great performance on high terrain, and is found on the Netshoes website with a 55% discount, for R$ 1,299.00 (was R$ 2,899.00) and can be divided in up to 10 interest-free installments of R$ 129.90.
Netshoes Aluminum Bicycle Rim 29 Ksw Shimano TZ 24 Vel Ltx eKRW20 – Graphite+Black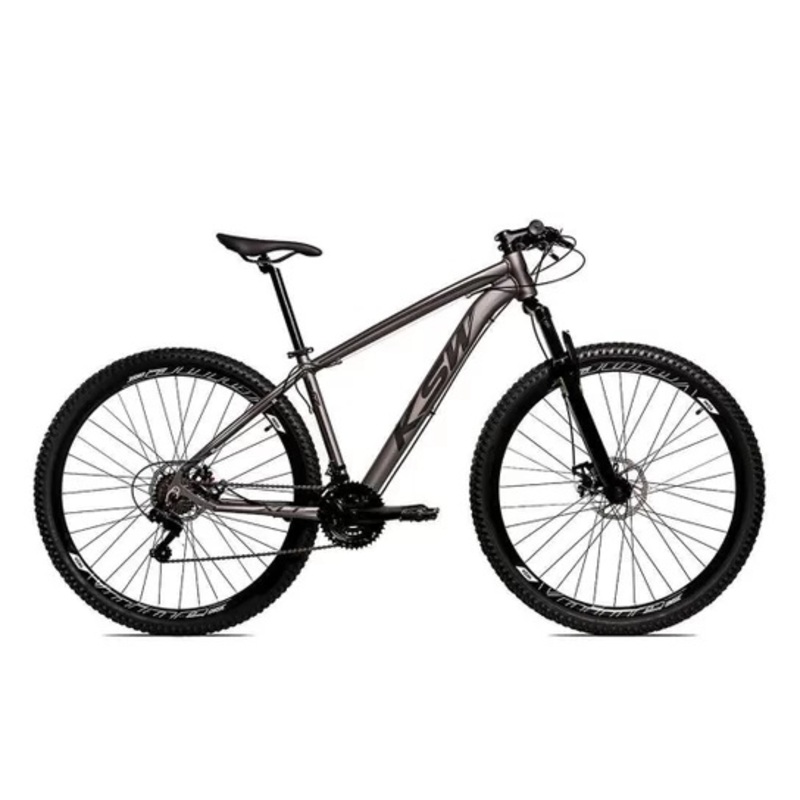 This other example of Shimano is focused on mountain biking for beginners and in addition to having a differentiated gearbox with 8 speeds, it also has a disc brake, offering greater safety to its user.
It is available in 12 different colors on the Netshoes website with a 26% discount, currently for R$1,399.00 (from R$1,899.00), and can be divided into 10 interest-free installments of R$139.90.
Netshoes Swiss Ball P/ Pilates – 45cm + Inflation Pump – LiveUp – Red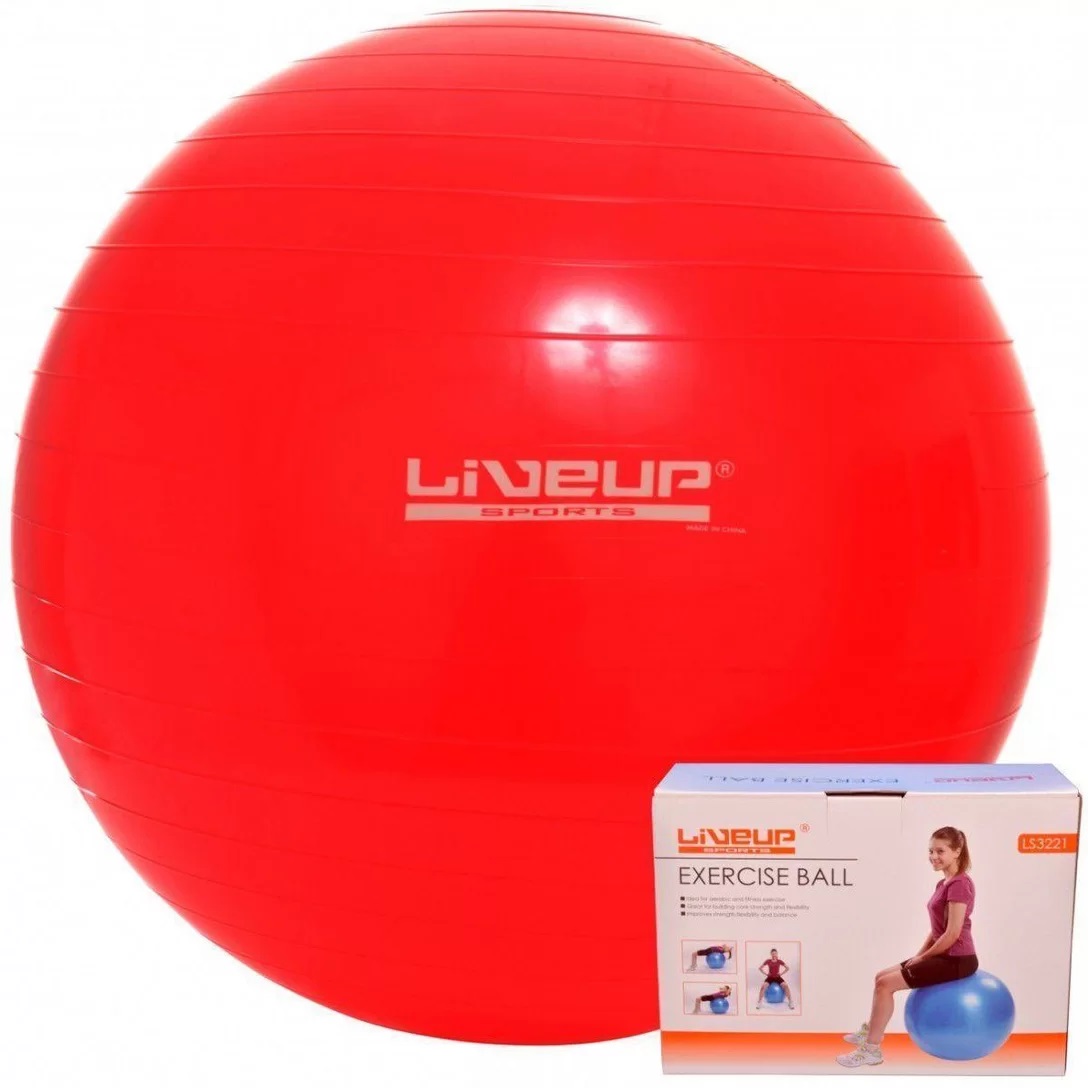 Perfect for those who like to exercise and stretch, Swiss balls are versatile items that allow a wide variety of exercises, whether in pilates or other practices.
This Swiss ball from the LiveUp brand is available on the Netshoes website for R$ 62.59.
Netshoes Men's Tennis
Netshoes Men's Adidas Coreracer Sneakers – White+Black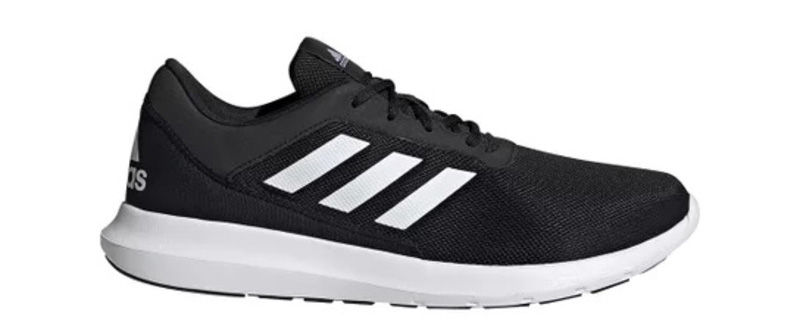 Adidas is an established brand in the Brazilian and world market. Synonymous with quality and durability, its sneakers are very successful with the general public and at Netshoes it could not be different.
This Coreracer model is ideal for exercises and training, and can be found on the website for R$ 199.99 with a 20% discount (it was R$ 249.99) and can be divided into up to 4x R$ 40.00.
Netshoes Men's Nike Revolution 6 Next Nature Shoes – Black+White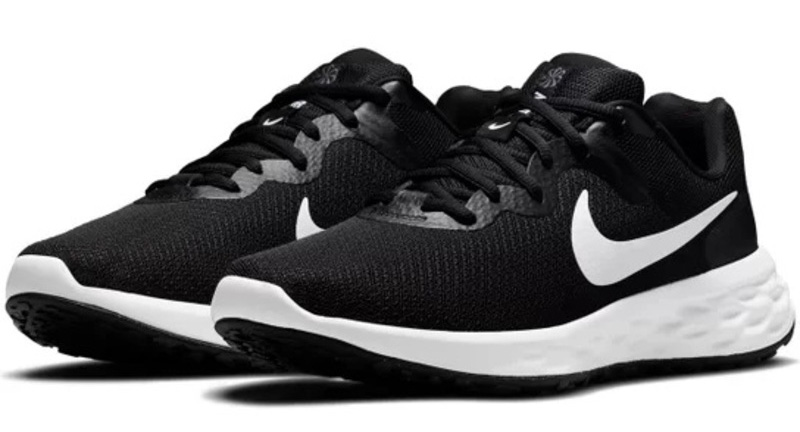 Another established brand in the market that can be found at Netshoes is Nike with its unmistakable logo and products recognized for their quality and design.
This Revolution 6 model is perfect for physical exercise and can be found on the website with a 30% discount for R$ 269.99 (it was R$ 389.99) and can be divided into up to 6 interest-free installments of R$ 45, 00 _
Netshoes Women's Tennis
Netshoes Nike Downshifter 11 Women's Shoes – Black+White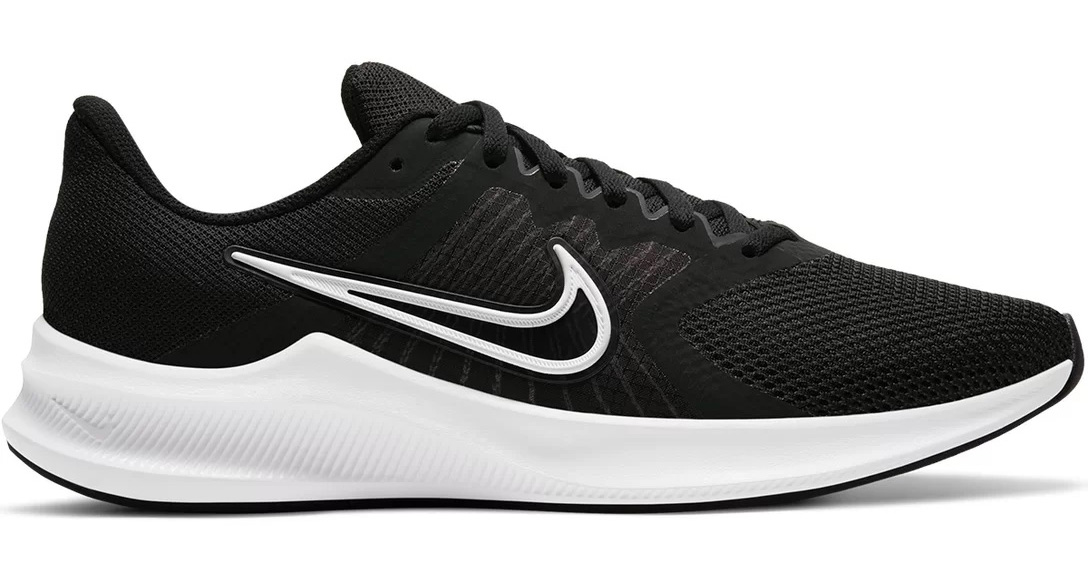 The Nike Downshifter 11 is a model conceived with a bold design, especially for the female audience and can be found at Netshoes in 8 different colors and with a 24% discount.
It is currently for R$249.99 (from R$329.99) and can be divided into up to 6x R$41.67.
Netshoes Adidas Lite Racer 2.0 Women's Sneakers – Black+Pink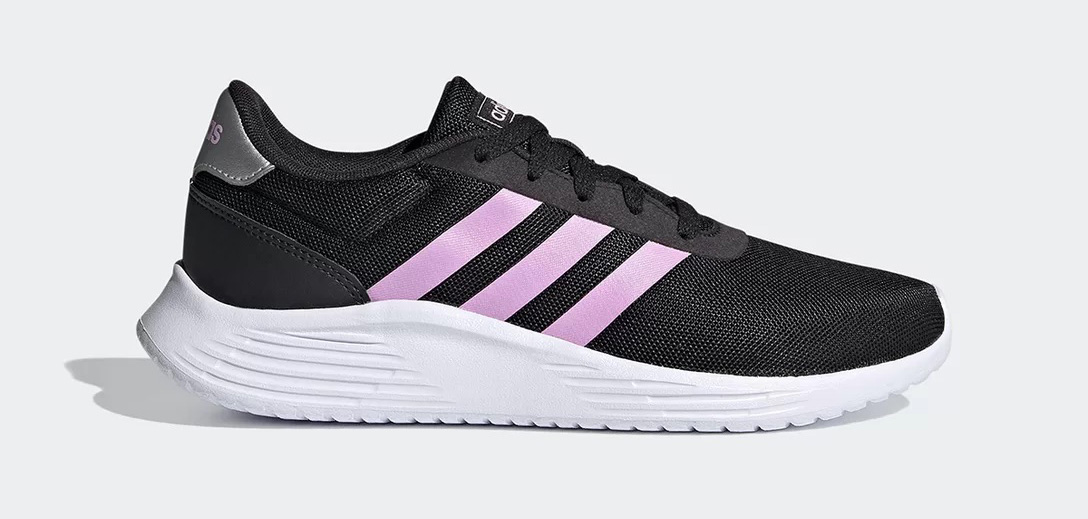 Low-top and focused on everyday wear, this Adidas Lite Racer model designed for women is stylish and comfortable.
It can be found at Netshoes for R$ 229.99 with a discount (it was R$ 249.99) and can be divided into up to 5x R$ 46.00.
Netshoes football boots
Netshoes Nike Beco 2 TF Society Cleat – Black+Copper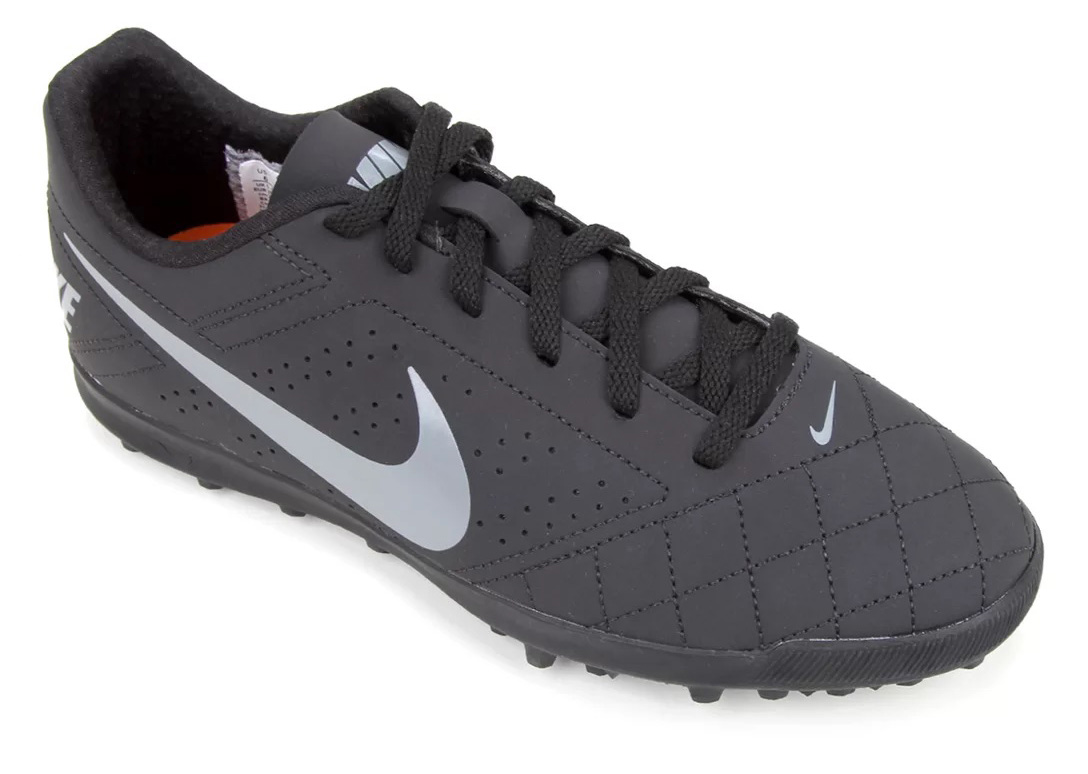 Football is a great national passion and it could not be different from Netshoes, which has a department exclusively for this sport, where football boots stand out, such as this Nike Society model that is not only functional but also very beautiful and can be found in different colors.
It is currently on the store's website with a 40% discount and can be purchased for R$ 159.99 (was R$ 269.99) in addition to being able to be divided into up to 4 installments of R$ 40.00 without interest.
Netshoes Adidas X Sghosted 3 Field Boot – Red+Black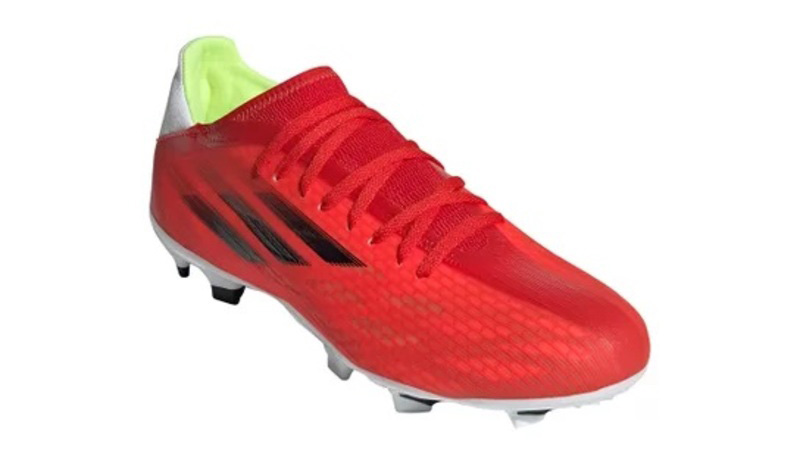 This Adidas model is a boot aimed at those who enjoy field football and stand out in the middle of the team, with bright colors and differentiated design can be found on the Netshoes website for R$ 269.99 with a 32% discount (was R$ 399.99) and can be divided into up to 6 interest-free installments of R$ 45.00.
Netshoes: What do customers like?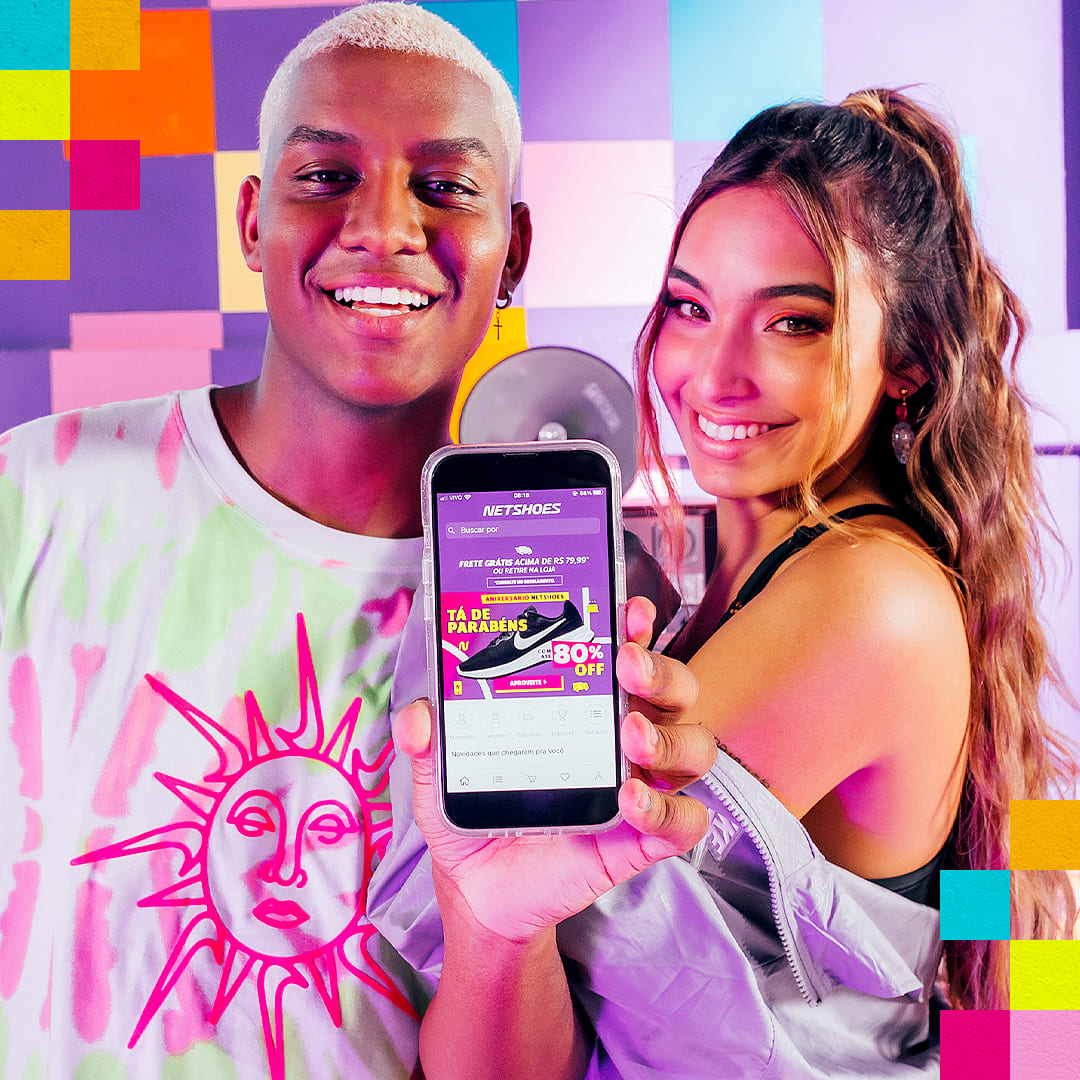 With its strong virtual presence and a huge list of clients, Netshoes also receives most of its feedback through the internet.
The Trustpilot website has hundreds of reviews from satisfied customers with the store, as we can see below:
Murilo Henrique commented on his overall experience with the store:  "Excellent store, I've done a lot of shopping and never had any problems. Delivery is fast and the store is very attentive to the customer. I recommend this store."
Cidinha Fraga, on the other hand, highlighted her experience with Netshoes shipping and the quality of the products: "I loved the product, great beautiful it arrived earlier than expected, I highly recommend it".
Luciene spoke about Netshoes ' after-sales service and her experience with the exchange system: "I had to make an exchange because I bought a larger size. It was super fast and convenient! I highly recommend it".
For Luis, the biggest benefit of the store is its prices: "Netshoes has beautiful sneakers and each one fits better than the other".
Thany Heloisa reported her first purchase at the store: "First purchase with Netshoes and I was very well attended, they were committed to informing me every step of the purchase and delivery…. My product arrived ahead of schedule and right."
Netshoes: Claim Here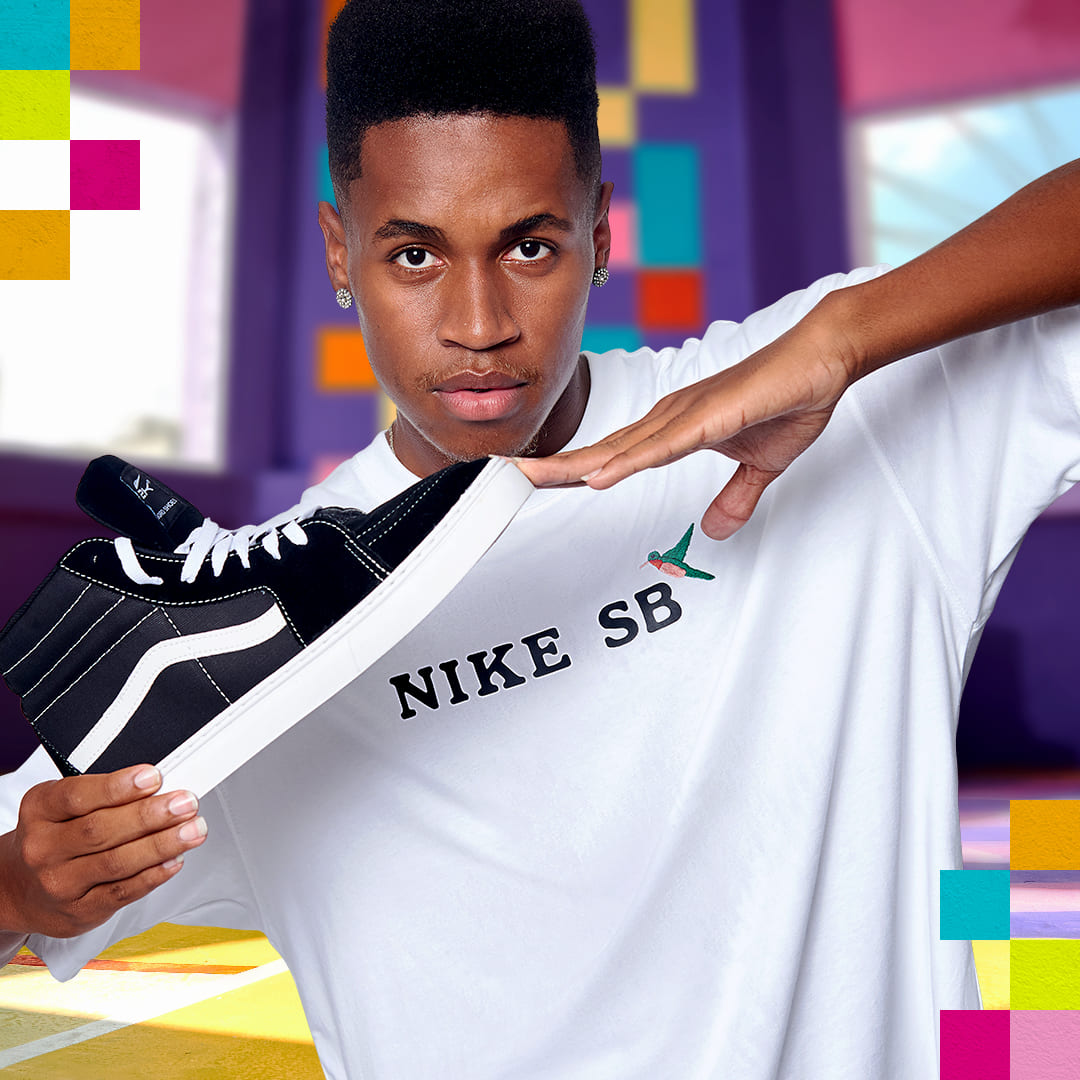 Netshoes has a great reputation on Reclame Aqui, achieving a rating of 8.7 out of 10 on the complaints platform, and with a response rate of 98.7%, a solution rate of 93%, and 78.2% of users who had problems willing to do it again. business with the store.
Such statistics were enough to allow Netshoes to win the RA1000 seal that lists the best companies in Brazil to buy.
Netshoes good?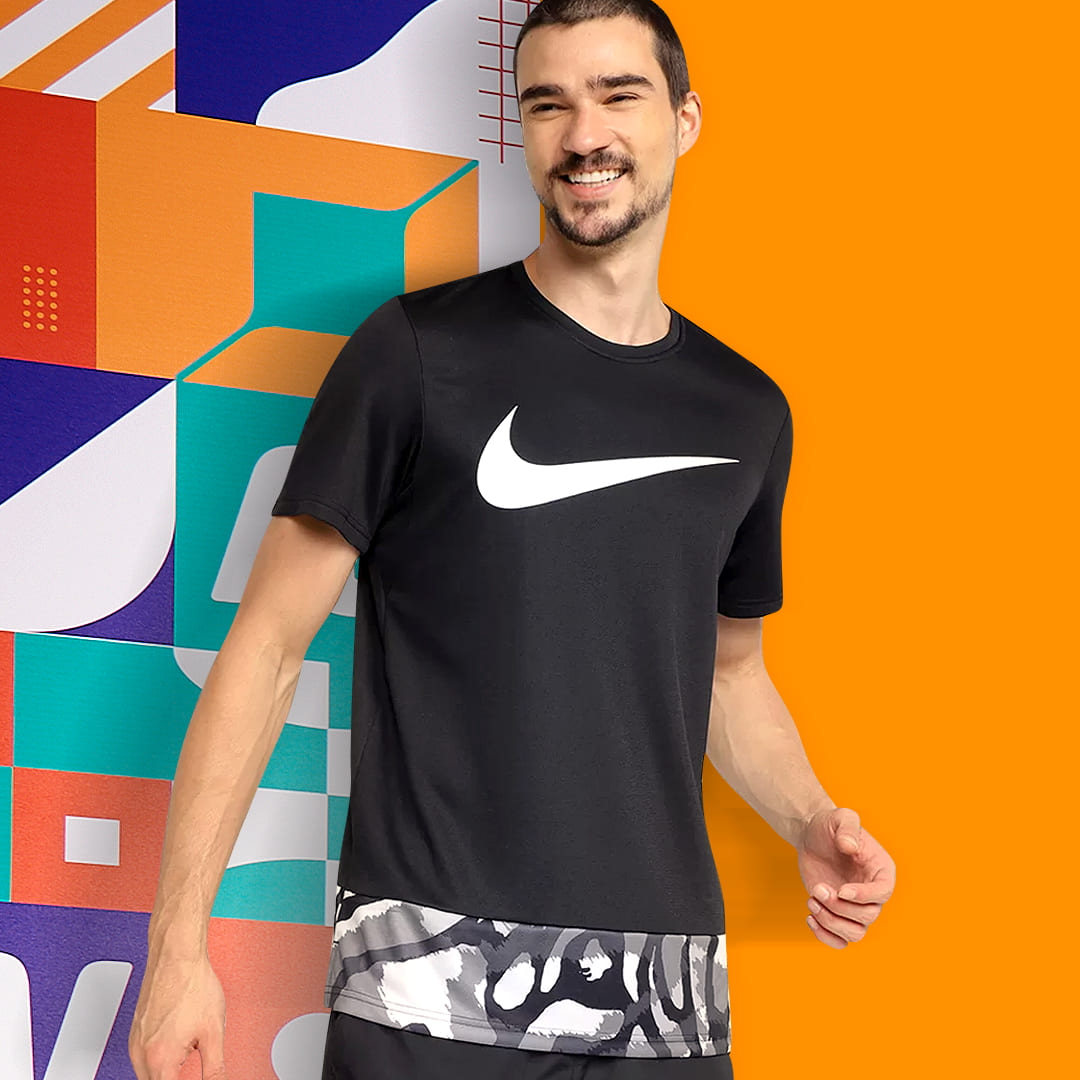 Yes, Netshoes is good. In addition to bringing a wide range of products from all brands and providing the customer with an agile and easy shopping experience with good delivery and pricing policies, Netshoes also stocks high-quality products that are always updated for the better. serve customers. Something that can only be accomplished with such capacity by a company that is a world leader in the segment.
Is Netshoes Trustworthy?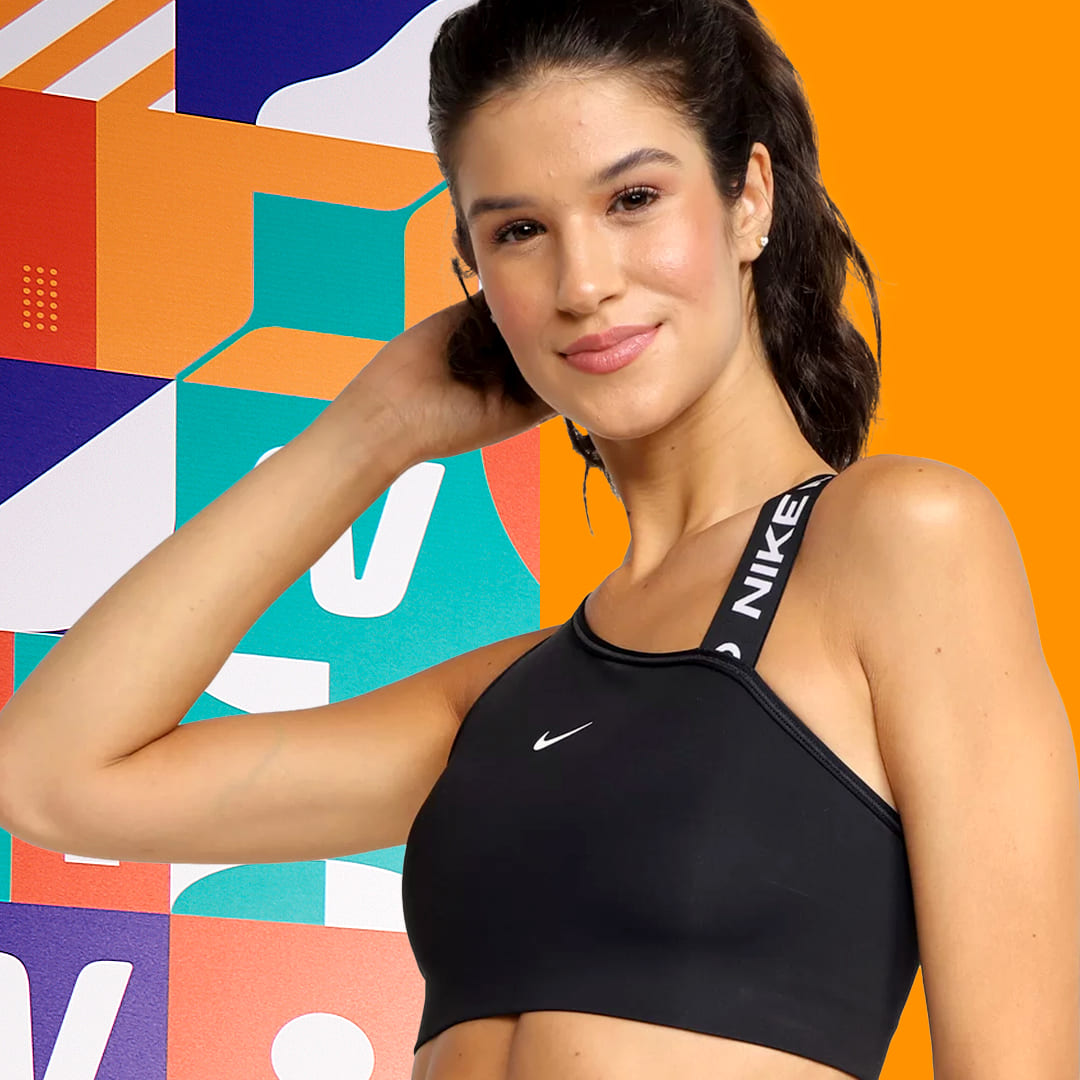 Yes, Netshoes is reliable. In addition to two decades of experience in online sales and reliability in the period when buying online was an adventure, Netshoes also has robust data security systems for financial transactions, allowing its customers a safe and peaceful shopping environment.
In addition, Netshoes still has a RA1000 seal granted by the Reclame Aqui platform to those companies that offer the best shopping experiences to their customers, even in case of problems.
Netshoes discount coupon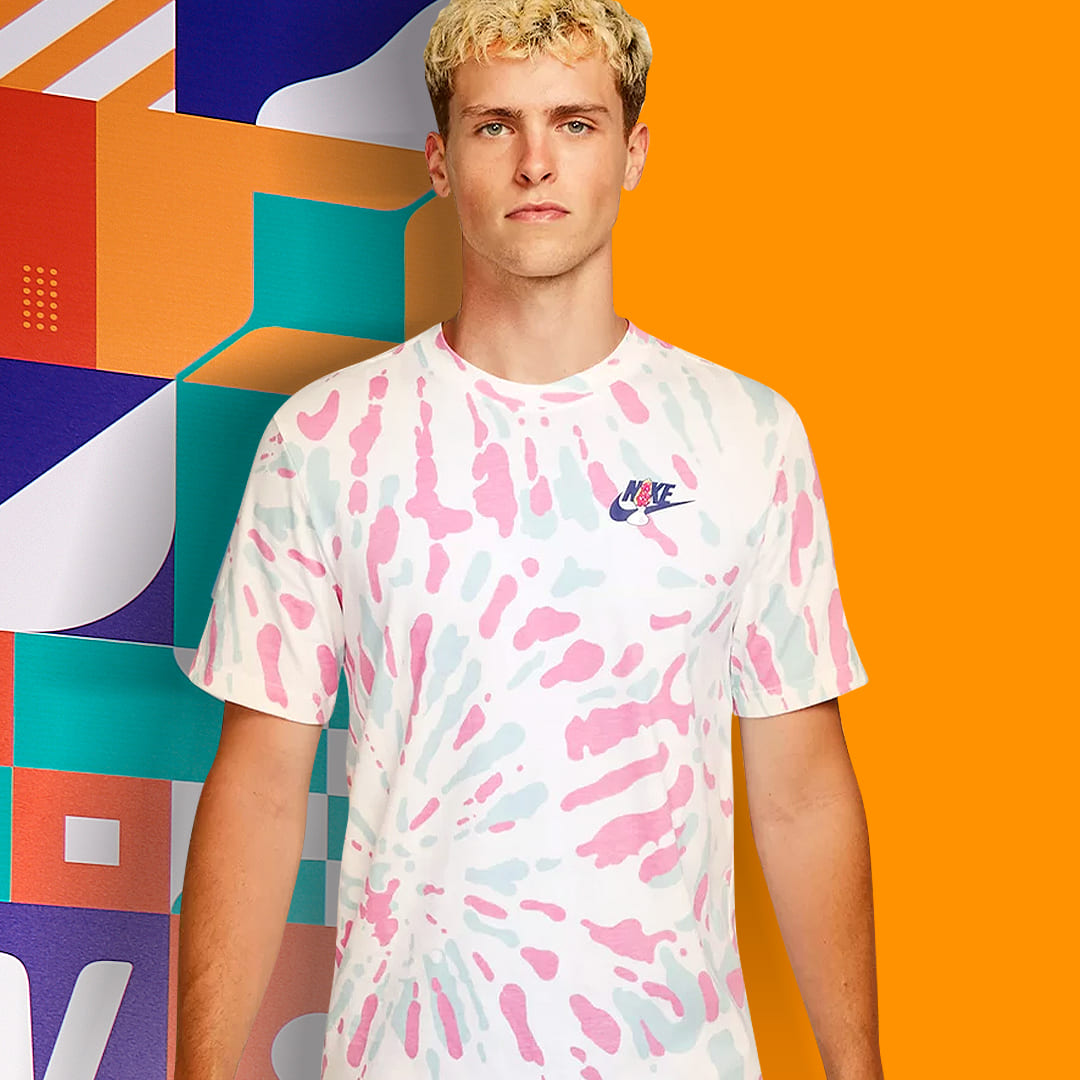 In addition to having a free shipping policy for different departments and locations depending on the customer's address and an exclusive outlet area, Netshoes also has a variety of discount coupons for its customers, among which the following stand out:
15% discount coupon for the first purchase in the store app with coupon APP15.
10% discount coupon for the first purchase on the website with the coupon ENJOY10.
Birthday coupon for already registered customers of 20% for a single purchase on the birthday, which will be received via email.
In addition, customers are provided with a series of discount coupons in pop-up windows that vary, between combos, discounts of R$100.00, and R$120.00, depending on each access.
FAQ
Who created Netshoes?
Founded in 2000 with the opening of a physical store in the city of São Paulo, Netshoes was created by Marcio Kumruian, the company's current CEO, and began its pioneering history in 2002, when it became a virtual store, the first in the field. in Latin America, still in the early days of online shopping habits.
In 2007 the Netshoes store became 100% virtual and since then it has been popular with the public, becoming the largest e-commerce for sporting goods in the world, being present in Brazil, Argentina, and Mexico; operating not only the Netshoes brand but also official stores of several brands, teams, and sports leagues.
In these more than 20 years in the market, Netshoes has become a conglomerate that involves other sites and even its own sports brand, GONEW. 2019 was acquired by the digital retail platform Magazine Luiza.
Are Netshoes products imported?
The wide range of products sold by Netshoes and its partners includes products produced in Brazil and imported, however, all are available in the national territory in the form of prompt delivery.
What forms of payment do Netshoes accept?
Netshoes offers several means of payment for your purchases, which can be through Boleto Bancário, Paypal, and Credit Cards. The brands accepted by the site are Visa, Master, Diners, Hipercard, Amex, and Elo.
Purchases made using Credit Cards can be paid in up to 10 interest-free installments, with a minimum installment of R$ 39.90, if you have the N Card card, provided by the store, you can make purchases in up to 15 interest-free installments minimum of BRL 20.00.
What is Netshoes' delivery policy?
Orders placed on the Netshoes online store are delivered by couriers or carriers hired by the company. Shipping varies in value and term according to product availability and the customer's zip code.
The possible modalities for delivery of products purchased on Netshoes and its Marketplace can be normal delivery (up to 7 business days); express (up to 2 business days), scheduled (where the customer makes an appointment at the time of purchase to schedule the most convenient date to receive the order) and Magazineluiza collection (with free shipping for collection in stores in the aforementioned network; available only for the state of Sao Paulo).
Depending on the department of the product purchased and the customer's residence, it is possible to obtain free shipping also for deliveries to your home, following the following rules:
Southeast, South, and Midwest: Free shipping on purchases from R$ 99.99
Northeast: Free shipping on orders over BRL 129.99
North: Free shipping on purchases from R$ 199.99
The free shipping promotion applies only to "Normal" and "Scheduled" shipping methods and only to products sold and delivered by Netshoes.
What is Netshoes' return policy?
It is possible to exchange and return products purchased at Netshoes directly with the store or partner stores, the deadlines vary according to the product department and origin, but, in general, are 7 calendar days from receipt for return. , 30 calendar days from receipt for simple exchanges (color, size, or exchange for gift cards), and up to 90 calendar days for defective products, all these procedures can be found in the " my orders " area and the order list will have with each one the option for exchange or return.
In the case of small orders, in order to return the product, a postal code will be sent to the customer, which must be used at the most convenient agency for the customer; in the case of large orders, Netshoes will contact the customer by scheduling a visit with a carrier to pick up the product.
The first simple exchange is completely free and for both exchanges and returns, the product must be sent in its original packaging, without signs of use or washing, accompanied by its DANFE and accessories, if any.