There's really nothing better than bagging a great deal on travel, is there? Whether it's finding a crazy sale price or error fare on a flight, or unlocking a discount on a swanky hotel, I'm always on the alert for a travel bargain.
Savvy travellers know that there are tons of great ways to find discounts for their trips. Saving up Airmiles with credit cards, regularly browsing Skyscanner in case a sale drops, even cashing in your Clubcard vouchers to spend on hotels (one of my favourites).
But what if you could just get a discount applied automatically, every time you book?
If you love to travel several times a year, then an Opodo Prime membership could be ideal. With it, you'll get access to exclusive members-only discounts on flights, hotels, and car hire – without having to lift a finger!
In this post, I'll outline exactly what Opodo Prime is, how much you can save, and if the membership is worth it for you. I hope it helps – but feel free to leave any questions in the comments at the end. Happy bargain hunting…
This post was brought to you in collaboration with Opodo. As always, all words and opinions are my own.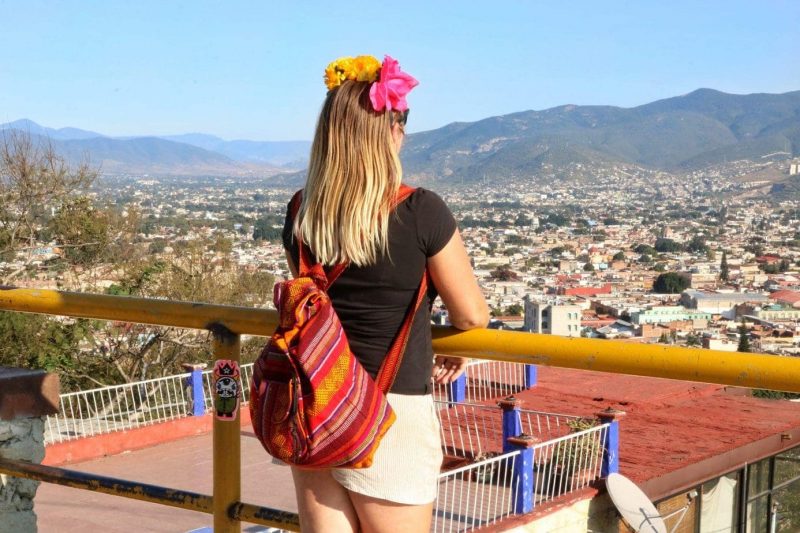 Who are Opodo?
Opodo is an online travel agency and flight search engine, known for great travel bargains and low flight prices. I booked flights with them last time I was travelling in Thailand, and they often pop up as the cheapest option when I use flight comparison searches.
As well as flights, they also sell accommodation, package holidays, car hire, and more.
Useful during these uncertain times, Opodo also have a premium "Cancel for Any Reason" guarantee. You pay a bit extra, but you'll be able to cancel your booking without fees or hassle – perfect for travel in the current environment.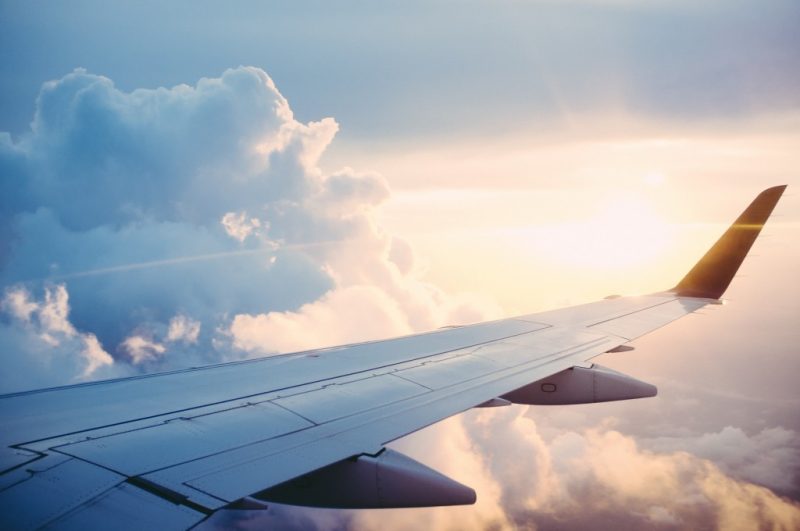 What is Opodo Prime?
OK, so what actually IS Opodo Prime? Essentially, it's an annual subscription you can sign up for that grants you access to exclusive members-only discounts on flights, accommodation, and car hire for any trip you're planning.
Those discounts can be used ON TOP of any existing offers that Opodo are running. Prime members will be first to hear about all the best deals that are running, and you can combine any discount codes with your Prime membership savings for extra bargains!
Better yet – your Prime member discounts can be used on bookings for up to 10 people. You don't all need a subscription, so families and couples can split the membership cost between them.
Prime members ALSO get access to an exclusive 24/7 VIP customer service line. With travel rules and restrictions changing fast all the time, it's handy to have that level of support on hand should you need to cancel, or you run into any issues with your booking.
How Much Does it Cost?
An Opodo Prime subscription costs £59.99 per year for UK customers. All new members also get 30 days FREE with the Opodo Free Trial (more on that in a mo).
What Travel Discounts will I Get?
Discounts on 100% of flights
Up to 50% discount on accommodation
Up to £40 off on car hire
The same discounts for all the people who travel with you (up to 9 other people)
Opodo Pros and Cons
Pros of using Opodo:
Convenient: Opodo provides an easy-to-use website and mobile app for booking travel, making it a convenient option for those who want to book their trips quickly and easily.
Wide range of options: Opodo offers a wide selection of flights, hotels, and car rental options to choose from, giving travelers the flexibility to find the best options for their specific needs and budget.
Good value for money: Opodo often offers competitive prices and deals on travel packages, making it a cost-effective option for those who want to save money on their trips.
User-friendly: Opodo's website and mobile app are designed to be user-friendly, with clear, easy-to-understand information and a straightforward booking process.
Cons of using Opodo:
Limited customer service options: Some users have reported that customer service can be difficult to access and that responses can be slow.
Hidden fees: Some customers have reported that additional fees are added to the total cost of their booking after they have made a reservation, which can be frustrating and add unexpected costs to the trip.
Availability: Opodo may not have the best availability for certain travel dates or destinations, meaning that travelers may need to look elsewhere for their travel arrangements.
Overall, Opodo has its pros and cons, like any travel booking platform. Whether it is the right choice for you will depend on your specific needs, budget, and preferences.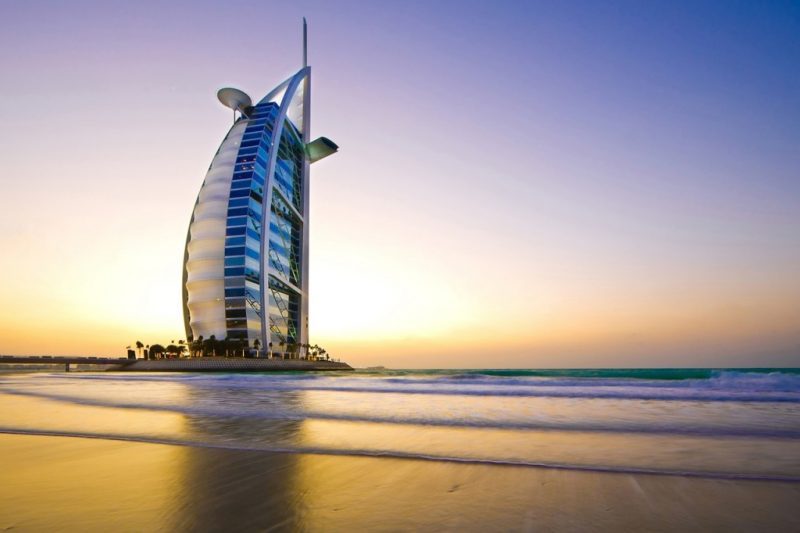 Is Opodo Prime Worth It?
You may be wondering if Opodo Prime is actually worth the subscription fee. Well, I think that depends on you, and how often you travel. But if you get a substantial discount, even on just one booking, it may well be worth the price of the Prime subscription.
Since the annual membership is £59.99, you only need to make one booking a year with a discount of over £60 for your Opodo Prime subscription to become worth it. And since it can be used on bookings of up to 10 people, a couple could split the cost of a membership for just £30 each and get some great discounts on their travels.
How Much Can I Save?
Let's take a look at the potential savings to see how quickly that membership can pay for itself…
The exact amount you'll save depends on the booking, and the total price. I've borrowed this table from Opodo to show what they say are the average savings. As you can see, a couple of flight bookings per year will make the Prime membership worth it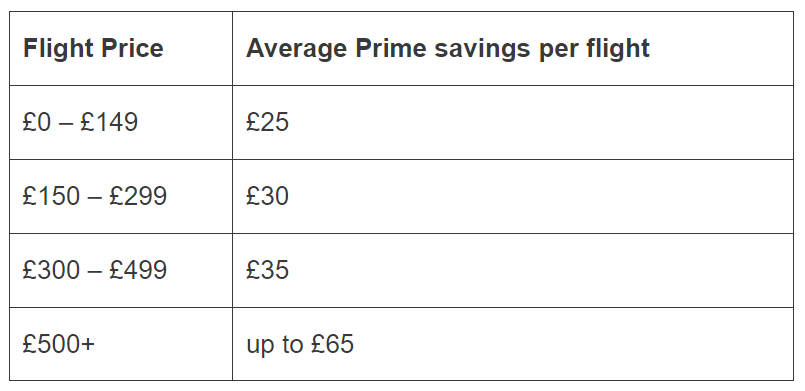 However, those are just the averages – it's not the exact amount you'll save each time. When I did a search for weekend flights to Barcelona, for example, the Prime discount was £29 per person (see screengrab below).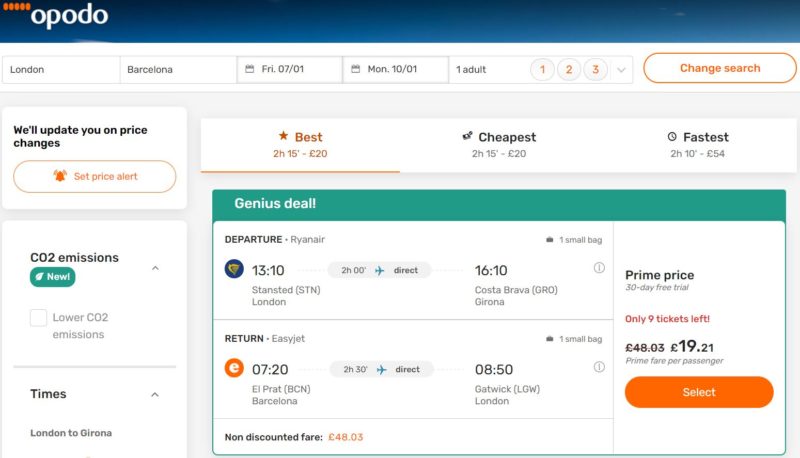 The best discount I was able to find in a bit of quick research was £68pp on £600 return flights to Mexico City, or £50 on £400 returns to Cancun.
It depends on dates, and when you're browsing for flights, and probably a host of other factors too.
But if you book a couple of flights a year, with £10 or more discount per flight, and also get up to 50% off your hotel bookings… an Opodo Prime membership could well be worth it!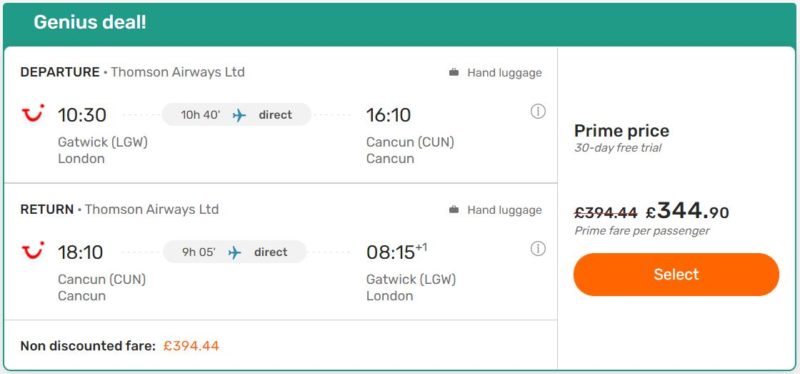 Opodo Prime Free Trial
As mentioned above, your Opodo Prime subscription includes a free trial for the first 30 days. You can cancel any time during those first 30 days and won't be charged a penny.
How do I Cancel?
If you decide Opodo Prime isn't for you, you are able to cancel any time during the 30-day free trial. You simply log in and go to "My Prime Account" on their website, then follow the instructions to cancel. Make sure you do so before the free trial is up, otherwise you will be charged the annual fee of £59.99.
What happens if you make a discounted booking during the free trial, then cancel?
A few people asked this in the comments, so I reached out to Opodo for clarification. This was their reply:
"Yes, if you book a discounted flight while on the free Prime membership trial and then cancel before the trial renews, you still get the discount on the flight but the free trial can only be enjoyed once"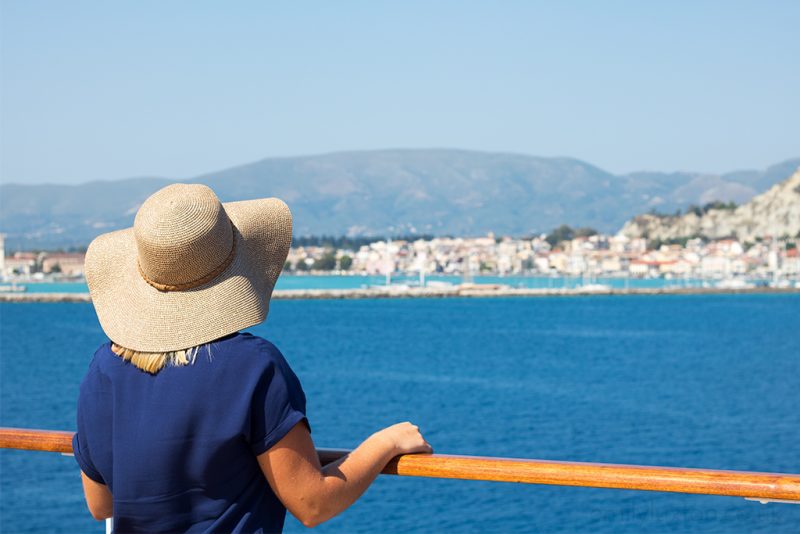 Opodo Prime Day
There's one more benefit to being an Opodo Prime member – Prime Day!
Opodo Prime Day is a bi-annual travel deal event delivering a few days of exceptional discounts on flights, hotels, vacation packages (flight+hotel) and car rentals.
The event runs for a few days twice a year (in 2021 it ran in June and October), with special limited-time deals JUST for Prime members. Some of the world's top airlines take part, including Etihad, EasyJet, Lufthansa, Turkish airlines, Airfrance, and KLM, offering hefty discounts on top of the usual Prime savings. Sort of like a Black Friday event that only a few people are invited to!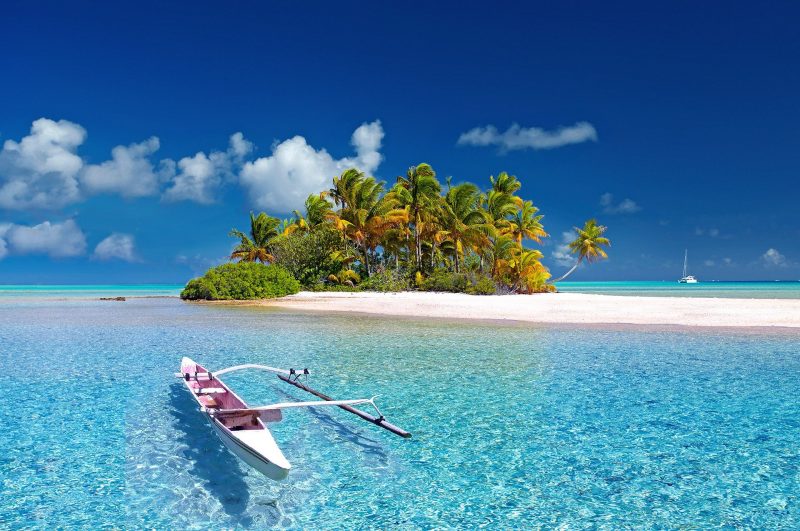 Final Thoughts
I hope you've found this post about what Opodo Prime is useful, and have a clearer idea of whether or not the subscription is worth it for you!
My advice would be to sign up for the free trial next time you're booking flights, in order to access that initial saving.
Once you're a member you'll also be able to check out the hotel and car rental discounts. If you feel like the Prime membership is going to save you money on future travels, stick with it and pay the annual subscription fee. If not, cancel before the 30 days are up and there's no harm done!