What Is Restream?
Restream is an Authoring and Publishing Software. Restream is a live streaming solution that helps businesses of all sizes distribute video content across multiple social media channels including Facebook, Linkedin, YouTube and Twitter. It lets users create customizable chat boxes to read and reply to messages across multiple platforms from within a unified dashboard.
Restream supports simultaneous streaming to website and social platforms, such as YouTube, Facebook, Twitter, LinkedIn, and others. Users can customize live streams with their own logo watermark and image overlays. It helps to drive action during live streams. Users can add a call-to-action or other important messages to make viewers take action. It helps to engage with the audience in real-time. display viewer comments on broadcasts so that the audience is part of the experience.
Restream's analytics dashboard allows professionals to gain visibility into the performance of streams across multiple channels, trending content, and audience engagement via sentiment analysis and reports.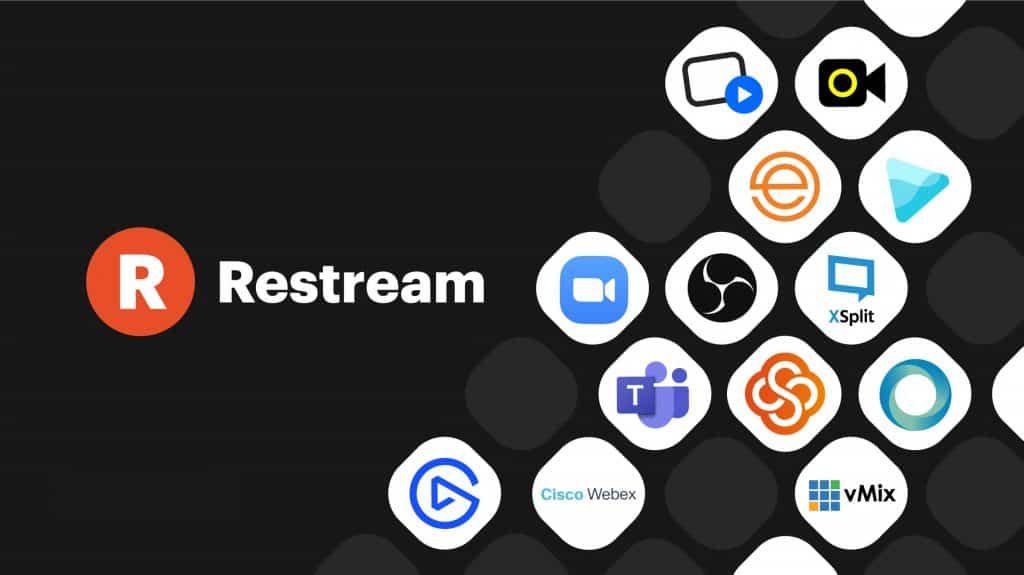 Restream Free Features
This multi-streaming service is free to stream to one platform, but the real power is in the paid version (which we use). Here is a list of perks you can benefit from:
Multi-streaming to 30+ social media platforms such as Facebook personal page, YouTube, Twitch, and others.
Invite other streamers to your live broadcast without the need for third-party tools
Restream Analytics data
Restream Chat that combines chats across all platforms
Stream monitoring to identify issues during the live broadcast
Direct streaming from the browser with Restream Studio
No time limits for the live sessions
Restream Paid Features
All the features from the free version
Custom destinations of stream even social media business page
Real-time channel toggling to turn-off streaming from any of chosen platform while avoiding glitches on an ongoing stream
Restream watermark can be replaced with your logo while streaming
Adding custom visual effects
RTMP Pull links that can include another restream broadcast on your current stream
Export analytics for better tracking of stream performance
Proxy streaming to reach a more significant number of audiences even in distant countries
Fail-safe stream backup to ensure optimal viewer experience by switching between primary and secondary streams if any issues arise
24/7 customer service
Restream scheduler to upload pre-recorded videos for later broadcast
Stream recording and downloading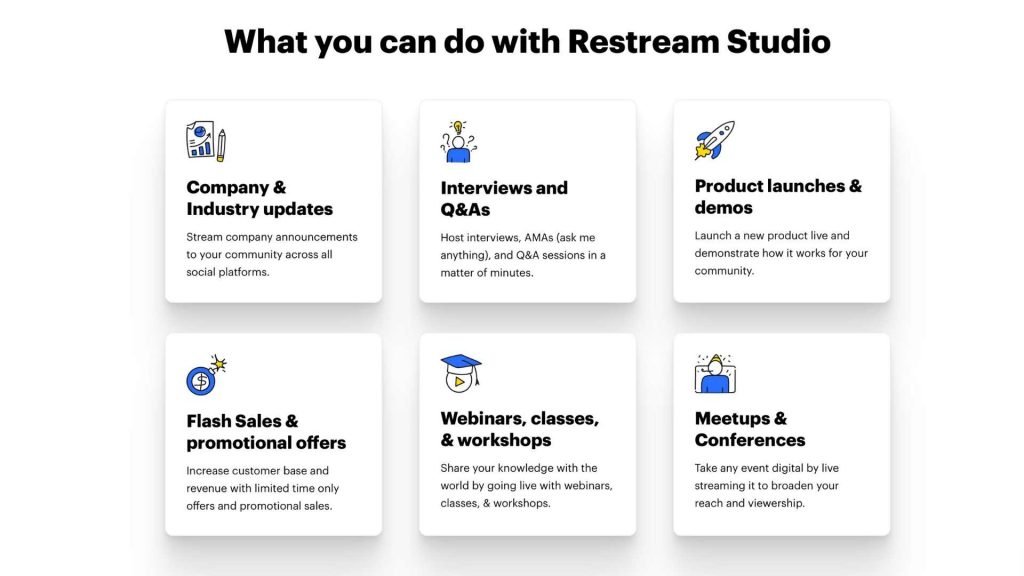 Restream Pricing
Restream pricing is not publicly listed. A free version is available. For more information on packaging and pricing contact the vendor directly.
Free Trial Version / Free Access
Restream offers a free access version but with limited features and access. This means its advanced features are restricted. With this, you can only access the following features:
Streaming to up to 30 platforms
Compatibility with third-party software
Screensharing
Participants of up to six persons
On-screen comments and captions
Cross-platform chat
Overlay layouts and templates
Relaybot
15-second message delivery
Stream health monitoring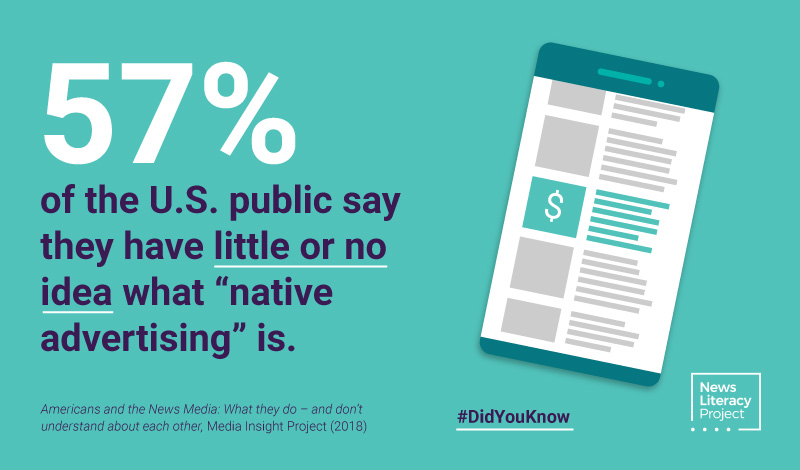 Standard Account
A standard account is an upgraded version offered to users. This costs $16 a month or $190 annually. The Standard Account comes with the following features:
Simultaneous streaming to up more than 30 platforms
Compatibility with third-party software
Streaming to public groups and pages on Facebook
One extra destination
Six hours per stream video upload limit
15 days of storage for videos
Screen sharing with up to ten participants
On-screen comments and captions
Cross-platform chat
Overlay layouts and templates
Relaybot
5-second message delivery
Stream health monitoring
Restream Pros & Cons
PROS
Allows you to divide your streaming into tons of various streaming services
Provides stability to maintain live streaming onto multiple platforms
Enables its users to display all essential content throughout selected platforms
Exceptionally interview-friendly
Relatively easy to set up! Go to the website, sign up, or log in, and you're ready to go.
Easily customizable
Servers less congested than some of the other providers
Compiles chats in one tool so that the user so that the monitoring is more comfortable
Monitors updates on the platforms or channels used
CONS
The cost of the subscription is relatively high in comparison to other platforms.
The internet connection should be stable as it adds frames and loos packages when the internet cannot accommodate multiple platforms simultaneously.
Public or group streaming on Facebook is only available to paid subscribers.
Configuring with Facebook public pages and YouTube gaming might be a bit hard.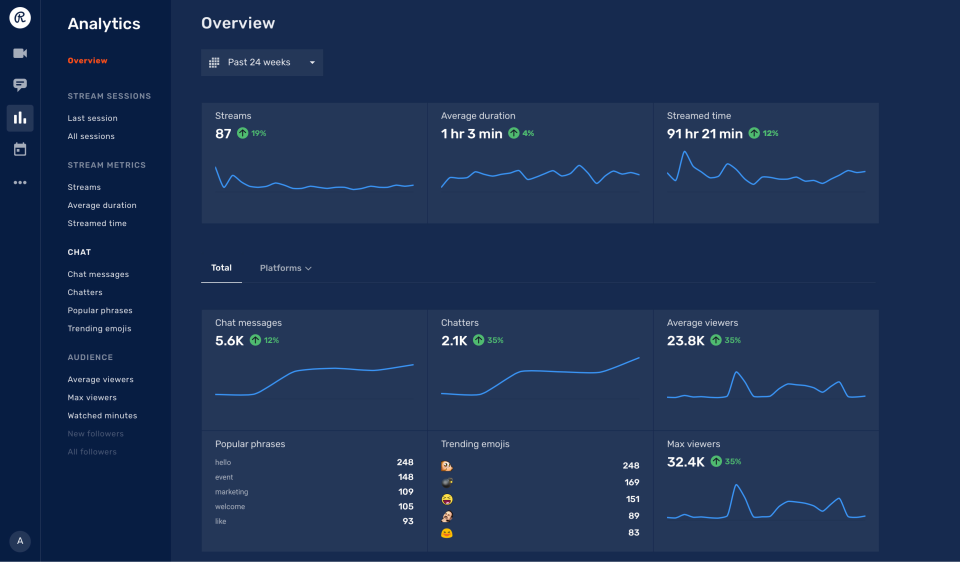 Free Tools and Features
Multi/split-screen – This allows the user to stream to more than 30 platforms such as Facebook, YouTube, Twitter, and more at the same time.
Live stream from a browser – It allows the user to live stream directly from the browser.
Invite guests – With Restream, inviting guests does not need any third-party applications.