Several months ago I was walking the floor of the PGA Merchandise show. The apparel section had some of the most extravagant booths in the convention center. Each company had set up massive structures that looked like flagship stores. Ironically, the company that I came away the most impressed with didn't even have a booth. It was a few racks of clothing set up in the middle of the floor. Their name is Tasc Performance.
Based out of New Orleans, this apparel brand has been making some of the most comfortable, high-performance athletic wear on the market. I have been wearing their golf offerings on the course for the past few months, and am extremely impressed. You can also find them on my list of the best golf shirts.
Sweet Bamboo
When I first felt the texture of one of their shirts I was amazed by its softness and "light" feeling. I asked their representative what it was made of, and they replied bamboo. I had known the benefits of this material in clothing since I have become a convert to the 2 UNDR brand for underwear.
I've been wearing their golf shirts, shorts, socks, and other athletic offerings for several months now. It's safe to say I have become obsessed with them a little bit. I don't think I've ever had more comfortable clothing on my body. Additionally, it looks pretty nice and handles many of the demands your body puts on it during a round of golf or workout session.
The secret to their clothes is a mixture of bamboo, organic cotton, and lycra. It protects you from the sun (UPF 50+), breathes incredible well, wicks away moisture, and most of all feels great on your skin. I have worn clothing from pretty much every major athletic apparel company at this point, and I can safely say Tasc Performance is better than them all. You can find out about their unique manufacturing process here.
Not a Golf Brand, but They Nailed It
Tasc Performance is not specifically focused on the golf market. However, they have managed to produce a nice line of golf clothes that are understated in their style, but most importantly perform great on the course.
At this point I have filled my closet with their polo shirts, shorts, and 1/4 zips. I don't think you are going to find a more comfortable piece of clothing out there. Since they are from New Orleans, they are well aware of the demands of heat and humidity. I play most of my golf on Long Island, which is no stranger to those conditions during the summer.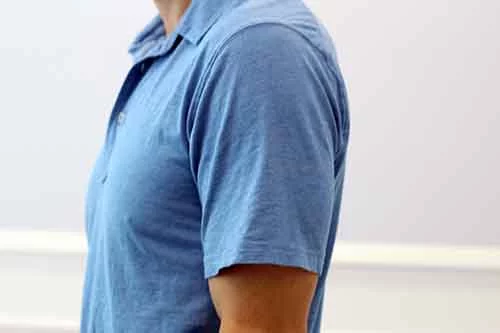 Their polos are what I am impressed with the most. They are lightweight, breathe exceptionally well, and have built-in sun protection which is a huge plus for me. I find myself choosing their shirts more often when I am headed to the course for this reason. I can't really put into words what the material feels like, you have to feel it in person to understand how great it is. It almost feels like you are wearing nothing, and there is zero restriction on your body.
In terms of style, I would call this a more reserved, but modern look. Most of their shirts are solid colors, heathered, or striped. So for those of you looking for the loud look, this is probably not the brand for you.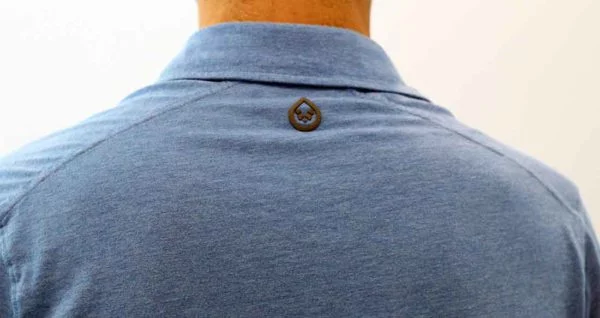 Check Out Tasc Performance
One of my goals for this website is to review products that golfers may not know about. I was pleasantly surprised to stumble upon Tasc Performance, and I think they are making some of the best golf shirts out there. If you are looking for extreme comfort while you swing a golf club, you'll be hard-pressed to find anything better.