Having some vacant space can become a stream of passive income. Whether it is a comfortable apartment in a heart of a bustling metropolis, a cozy hunter's lodge in thick woods, or a fashionable bungalow placed among the pristine sands of a popular beach resort, you can turn it into a short-stay vacation rental and gain profits by providing it as temporary accommodation.
If this business idea appeals to you and you seriously consider implementing it into life, you should know that there are many travel booking marketplaces where you can advertise your rental property and get bookings. While the Airbnb rental booking website is on everyone's lips as the best middleman between a guest and a host, there is another popular rental broker platform that helps to match travelers with lodging providers – VRBO.
This blog post explores the main aspects of the VRBO travel marketplaces as well as draws a comparison between VRBO and its primary competitor – Airbnb.
Discover more vacation rental sites like Airbnb.
What Is VRBO?
VRBO is an American vacation rental online supermarket originally launched under the name of Vacation Rentals by Owner. In 2006, HomeAway bought the brand, but some years later, precisely in 2015, HomeAway, in its turn, was acquired by Expedia Group. From then on, the two websites – HomeAway and VRBO – merged into one, becoming the single Vrbo, (only the first letter is capital now) with a new pronunciation and a re-designed logo.
Initially, VRBO adhered to the subscription business model where hosts needed to pay a yearly fee to promote their vacation properties through the website. Over the course of time, already being a part of Expedia Group, VRBO switched to a per-rental fee structure without an annual subscription payment.
The very first VRBO.com site was established by David Clouse in 1995 in Aurora, Colorado to rent out his apartment in the Breckenridge ski resort. The website later became a full-fledged service enabling homeowners to advertise their vacation rentals.
Before the Internet was invented, vacation rental services were offered through newspaper advertisements, property management agencies, and rental compilations across a variety of destinations. In the first 10 years of its existence, VRBO managed to list nearly 70,000 rental properties. As of today, the platform offers several million rental units across the entire planet.
How Does Vrbo Work?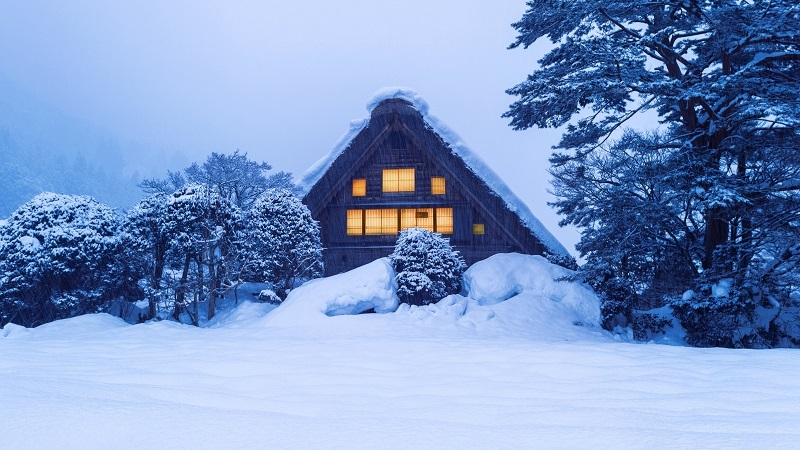 Vrbo is an online accommodation brokerage platform that matches people looking for vacation rentals with property hosts/managers who have a suitable offering. User types of Vrbo include vacationers, individual homeowners, and property rental agencies/management companies.
If you decide to market your rental home on Vrbo, you have the freedom to establish your own rates that you deem are adequate for your offer. It is up to you to decide whether you will charge your guests per night or per week.
Listing on Vrbo comes with significant perks. Once you have posted your accommodation proposal on Vrbo, the platform will automatically display your listing on a bevy of other affiliated websites that also belong to Expedia Group (such as Trivago, KAYAK, TravelMob to name a few out of many). This exponentially enhances your exposure to a broader audience, helping you receive booking requests from numerous sales channels.
Users search for accommodation on Vrbo by specifying the desired location or a zip code. Your listing will pop up in the Vrbo search results if it meets the criteria indicated by the potential customer.
Reservation on Vrbo is an extremely straightforward process. A prospect tenant needs to enter their information and make an initial deposit – as easy as that. Guests can also send emails to homeowners inquiring about properties they are interested in.
The platform also grants certain protections to tenants when they book through Vrbo. For instance, the platform has fraud protection to secure the placed deposit. Still, guaranteed protections do come at a cost on Vrbo. The platform may charge a service fee from a traveler for providing such protections, and the fee may vary depending on the cost of a booking.
How to List your Rental Property on Vrbo?
Listing your vacation rental home on Vrbo is surprisingly easy and quick. But before you jump into doing, beware of the fact that the platform does not allow the listing of shared properties or rooms. It only accepts whole homes or property units.
Set up your property. Explain what makes it unique, upload quality photos, set the price, and provide your staying rules.
Start earning. The website will collect a payment, deduct an applicable fee, and credit your final earnings to your Vrbo balance.
Get the ideal match. The platform will show your listing to travelers who are searching for a lodge in your locality.
If you are a property manager running more than 10 separate rental properties, you may consider establishing a property manager account with Vrbo where you are required to connect your property management software to the platform.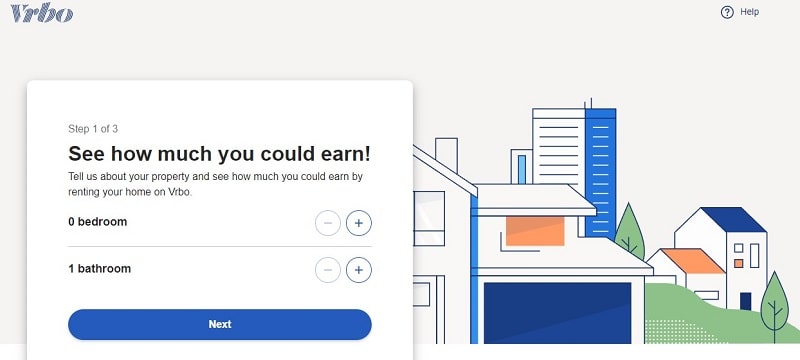 What are the Fee Schemes of VRBO?
Both a guest and a homeowner are expected to pay a service fee to the Vrbo platform.
Guest Service Fee
The service fee is a percentage paid by the guest from the total amount of the booking, excluding taxes and refundable fees. This fee helps cover the expenses associated with securing deposits, investing in the platform development, and providing 24/7 customer support. In addition, when a guest pays through the website, they are entitled to a Book with Confidence Guarantee.
The service fee varies. As a rule, the higher the cost of the reservation, the lower the percentage of the service commission. Value Added Tax is levied on service fees where required by local law.
A service fee may be refunded to the guest if the booking is within the window for a 100% refund in accordance with the cancellation policy. Then the service charge will automatically be refunded in case the booking is canceled.
Homeowner Service Fee
Vrbo offers two fee models to hosts and property managers, based on their needs.
An annual subscription. It charges you $499 per year. As a part of a deal, you also receive some additional benefits, including a personal Vrbo reservation manager and calendar software to help you manage your availability more efficiently.
Pay-per-booking. This fee structure will appeal to those homeowners who don't intend to lease out their properties around the year. You will be abstracted a 5% fee from every completed booking. However, the Pay-per-booking plan doesn't save you from paying a service fee of 3% from the deal. An extra commission of 2% may be deducted from what you will ultimately receive if a guest is outside the U.S. and pays with a credit card. In addition, when using the "per booking" regime, you will pay a commission for any additional services for which you collect a payment, such as cleaning or pet-friendliness.
Vrbo vs. Airbnb: Critical Distinctions
While Airbnb allows you to advertise virtually any sort of a space, such as a spare room in your house, an attic in your village cottage, or even a bed in your one-bedroom apartment or some footage in a camping site, this won't fly with Vrbo.
VRBO does not allow the publication of shared spaces and requires the entire home to be leased out. This policy translates into fewer listings available on VRBO, but guests can have peace of mind knowing that their rental property will be in their full possession, not a shared nook in an overcrowded household.
As for cancellation policies, both platforms offer some flexibility.
Airbnb allows hosts to choose from three predefined cancellation policies: Flexible, Moderate, and Strict, where the Strict Policy also has three subdivisions. The Flexible plan is the most preferred cancellation policy among Airbnb users as it allows for canceling a reservation within 24 hours before actual check-in and receiving a 100% deposit refund.
Vrbo has five cancellation policy options, varying from Relaxed to No Refund. Some plans guarantee a refund to a guest, while others don't provide any money return. Relaxed is the all-time favorite cancellation plan on the platform, enabling holidaymakers to cancel a booking within 14 days before checking in and get a 100% refund. As the name implies, the No Refund Policy never provides any refund upon a booking cancellation, under no circumstances.
Both websites are trying to attract the audience by offering some unique features. As for Airbnb, it allows you to book experiences along with a rental property. An Airbnb experience is an exciting or unusual activity you can book right on the Airbnb website and enjoy upon arrival at the destination.
As for Vrbo, it also has something curious up its sleeve. Trip Board of Vrbo is a helpful feature allowing a large group of vacationers to stay organized and in touch with each other while traveling.
Comparing the overall pricing models of these two platforms is difficult as each property is unique and offers different extras. Both Vrbo and Airbnb charge service fees on top of the booking subtotal to monetize their business.
Meanwhile, Airbnb also offers a host-only fee plan among other commission regimes. According to it, it is only a homeowner who pays all imposed fees, and a guest is freed from paying a service fee. This is not always good because hosts may be tempted to set a higher night rate to recoup their expenses on advertising through Airbnb.