About The Westside
The westside is for the modern woman that loves style but wants to dress comfortably, and hones in on a laid-back, refined aesthetic. The assortment is centered around easy style, including quality denim, t-shirts, sweats, knitwear and dresses and lives in a bohemian meets Scandinavian environment.
The assortment is defined by many designers including comfortable basics and the perfect pair of denim from brands including Agolde, citizens of humanity, free city and re/done. Other collections that encompass the lifestyle of the westside woman include ALC, Isabel Marant etoile, Jonathan Simkai, Ulla Johnson, Moussy, and Staud. Our stylists have been known to accessorize a great re/done jean with shearling Birkenstocks, elder statesman cozy socks and a must have Isabel Marant coat. For resort destinations, the westside offers handpicked swimwear styles from solid and striped, Hunza G, Lisa Marie Fernandez and more.
The Westside Clothing
ISA PUFF SLEEVE
Description
One of this season's key trends is the puffed shoulder and we deliver the essential short-sleeved tee with all the design details in check. Made from slubbed cotton that has that perfect lived-in feel and cut in a cool relaxed fit. Keep all the colorways in your closet for a versatile 24/7 style option.
Style #: TWB-T039-048
DELANEY TOP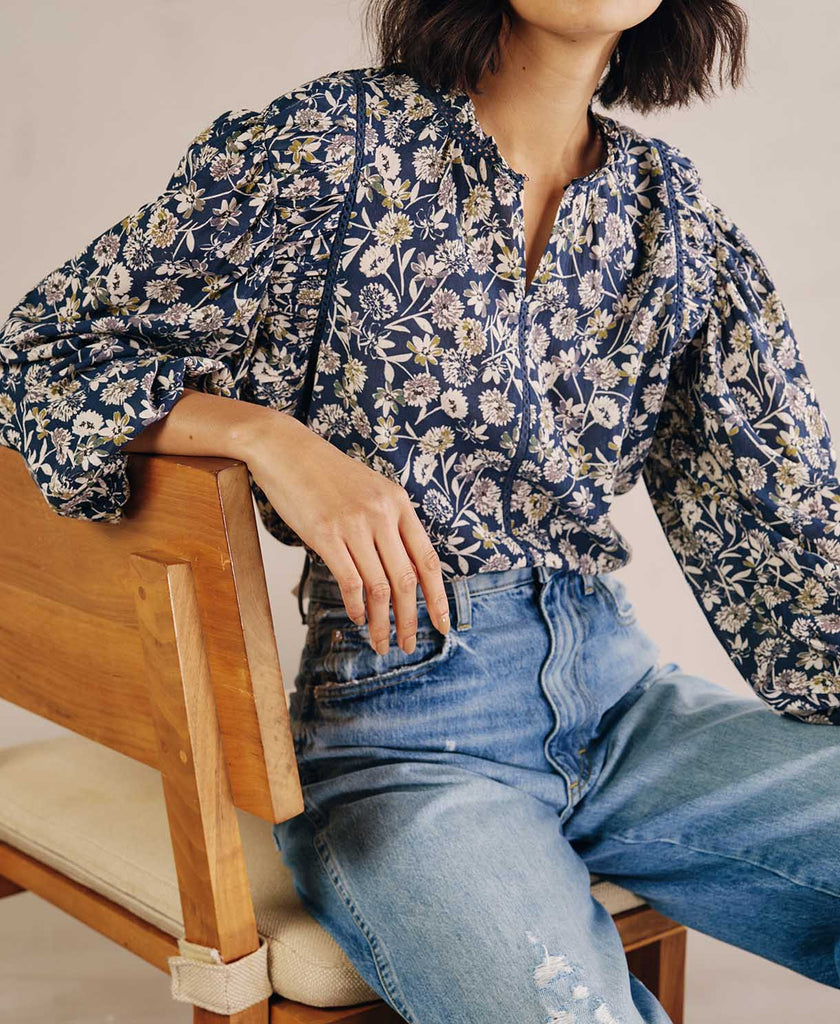 Description
Cut from cotton crepe in a rich floral pattern, this blouse embodies the essence of a feminine romantic appeal. It features a ruffled stand collar and beautiful handi-work along the shoulders and front.
Style #: TWB-T028-041
OPAL TOP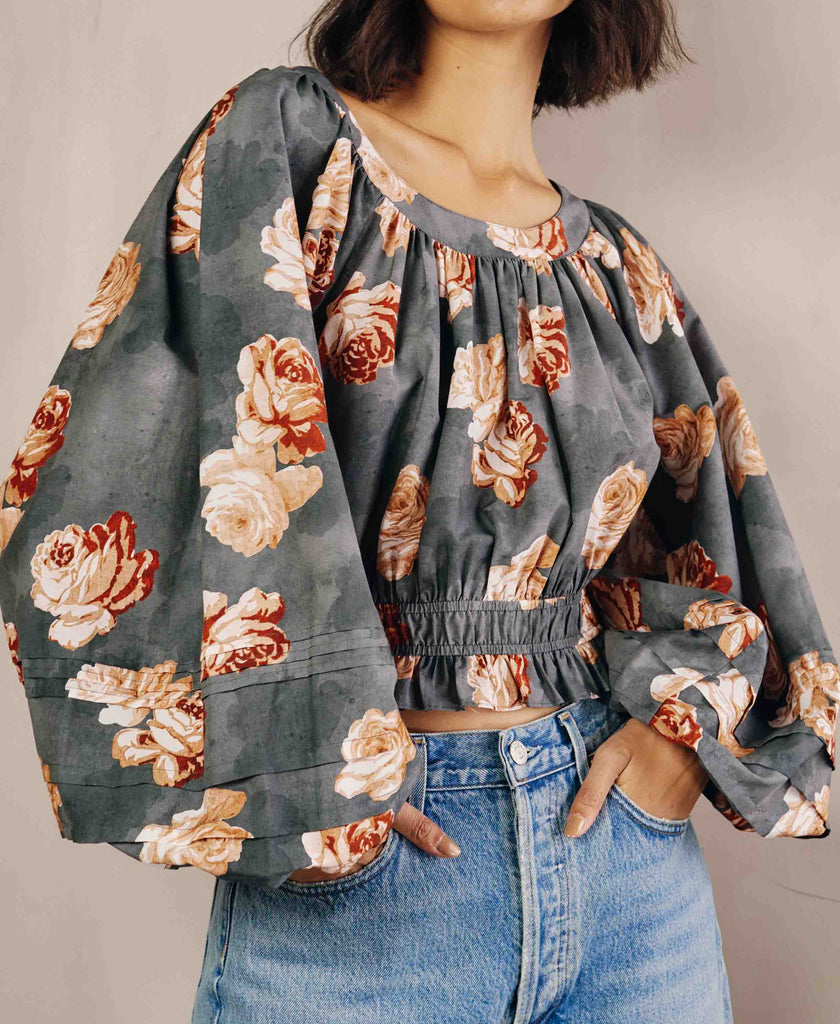 Description
The gorgeous wide neckline, and Balloon sleeves featured on this top reflect the romantic feel of the desert. The custom Canyon Rose print is a beautiful and light silk and cotton blend.
Style #: TWB-T026-042
ALLORA SKIRT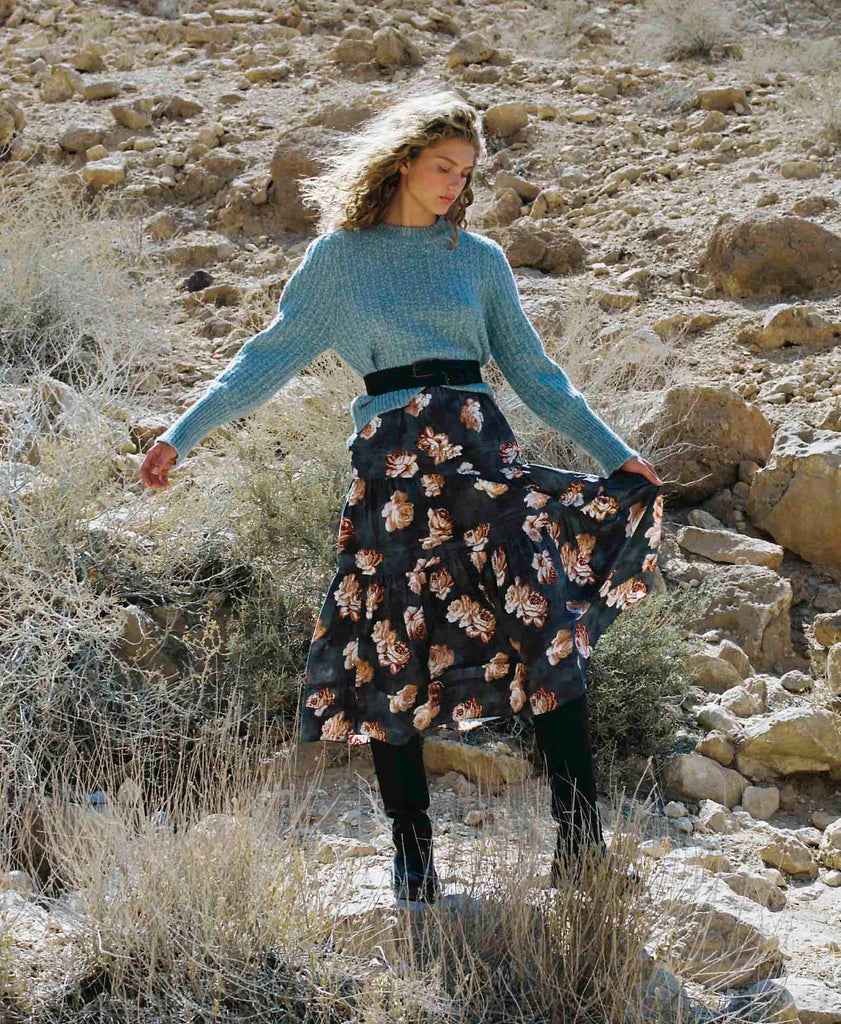 Description
A full shirred skirt in our beautiful Canyon Rose Print, inspired by the romatic feel of the desert. The silk cotton blend makes this skirt beautiful and light, perfect for transitional weather.
Style #: TWB-SK015-042
ZURI SKIRT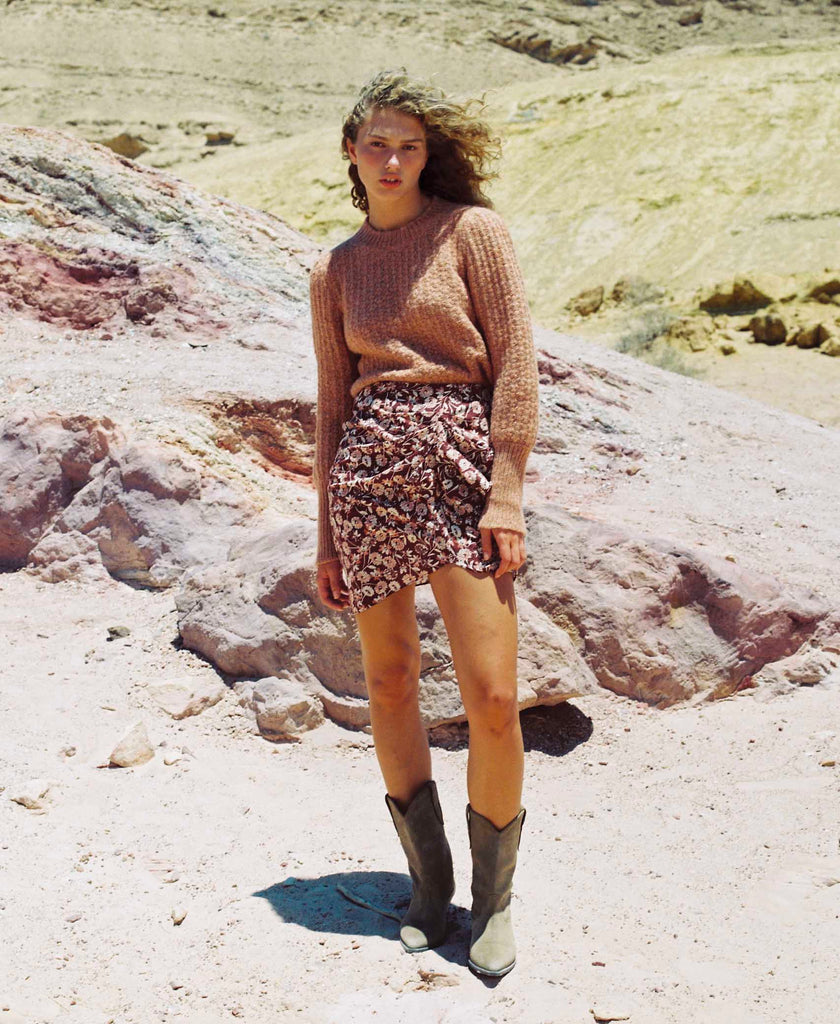 Description
Fall-to-winter styling calls for a richly printed floral mini skirt to add a touch of bohemian appeal. It's made from a cotton crepe in an asymmetric wrap-like silhouette.
Style #: TWB-SK016-055
JEFFREY SWEATPANT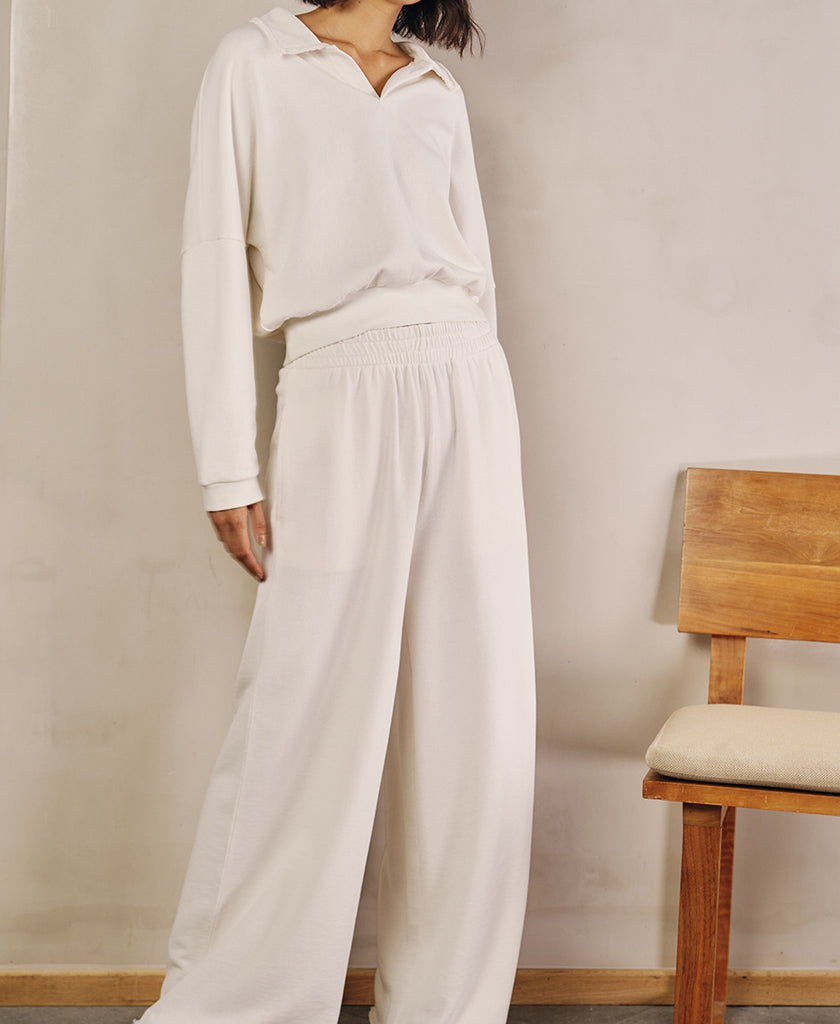 Description
These sweatpants are made from pure cotton French Terry in a wide-leg silhouette. They feature a high-waited elasticized waistband that teams well with the matching sweatshirt for a stylish set.
Style #: TWB-PT004-046
TARA PULLOVER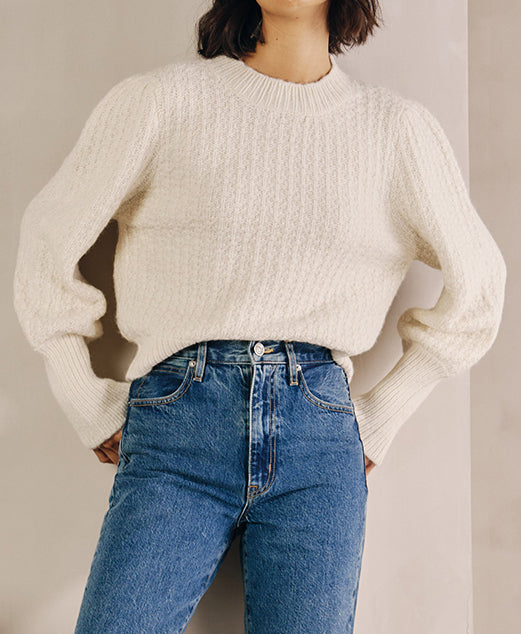 Description
Our Tara sweater is a beautiful and light Alpaca blend. The yarn is knit in Peru and Fair Trade Certified. This piece is one of our favorites this season with long balloon sleeves, special details and easy to wear silhouette.
Style #: TWB-SW028-037
AMANDA SWEATSHIRT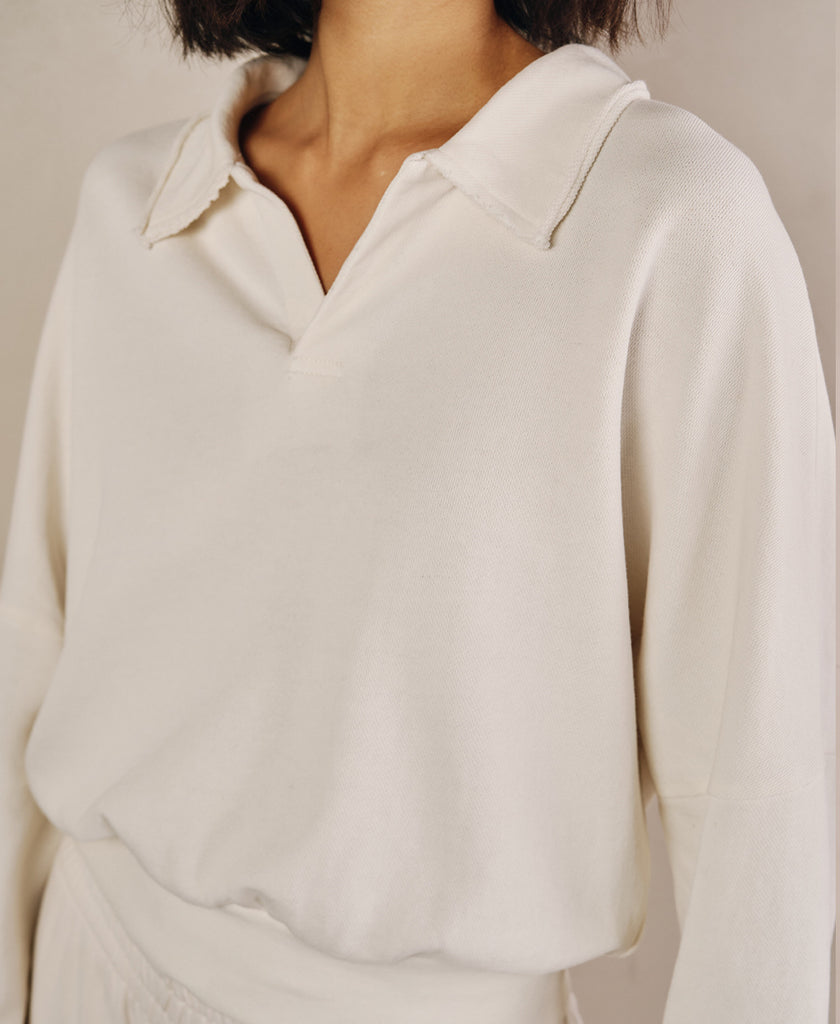 Description
This updated sportif-chic collared sweatshirt is made from pure cotton that's carefully selected for its softness, so you can imagine just how divine it feels to slip into. Loose in shape, it has banded trim at the long sleeved cuffs and hemline in an ivory hue.
Fabric: 100% cotton
Imported
Style #: TWB-T012-046
CLARK CROPPED PULLOVER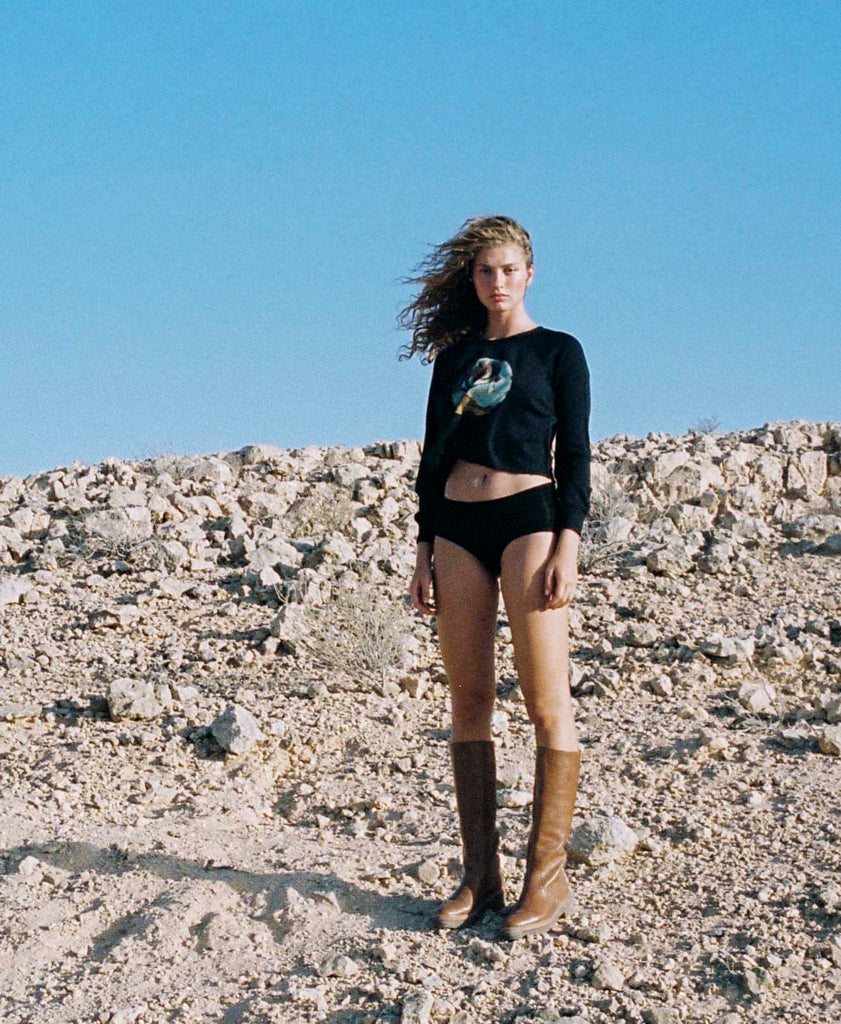 Description
Add a bit of sparkle to your desert-inspired print that will take this sportif-chic look to the next level of boho-chic. Cut in a relaxed fit and made from soft French Terry it features a raw edge hemline, crew neckline and banded trim at the raglan-styled long sleeves.
Style #: TWB-T032-047
LAYLA DRESS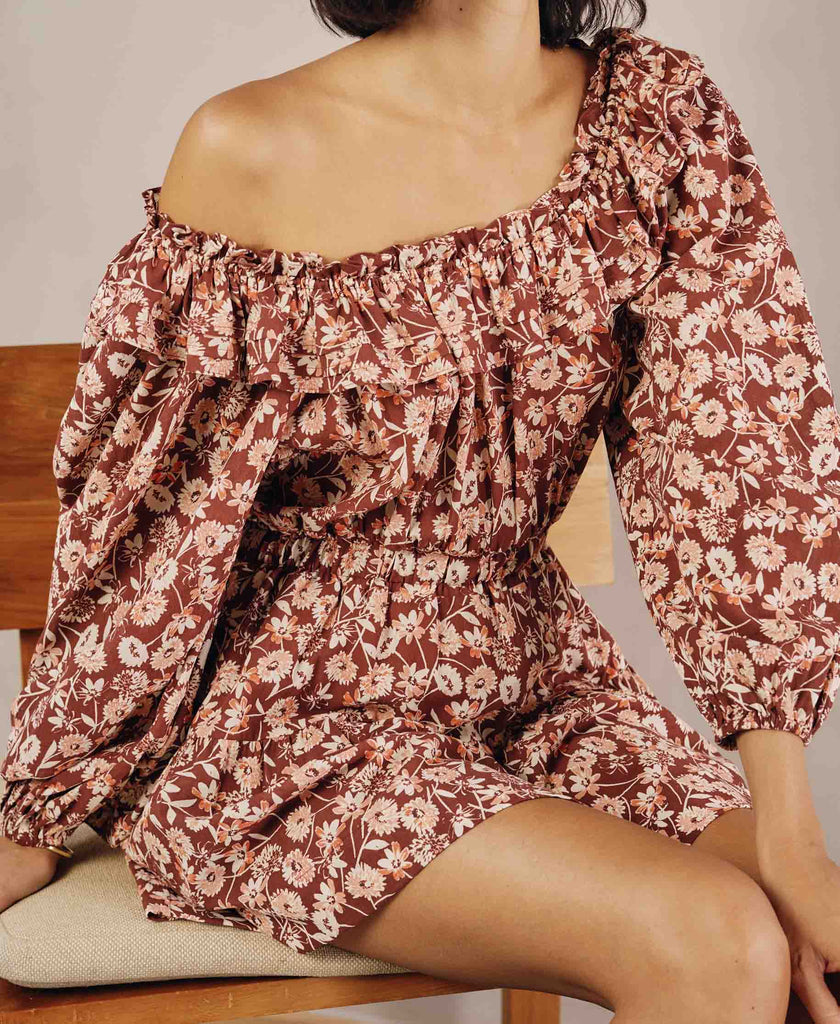 Description
Opt for picturesque glamour with this floral dress. It's made from a cotton crepe and finished with layered ruffle trim at the neckline for added movement. The long sleeves and waistline are defined with an elasticized banding.
Style #: TWB-DR022-041
RORY DRESS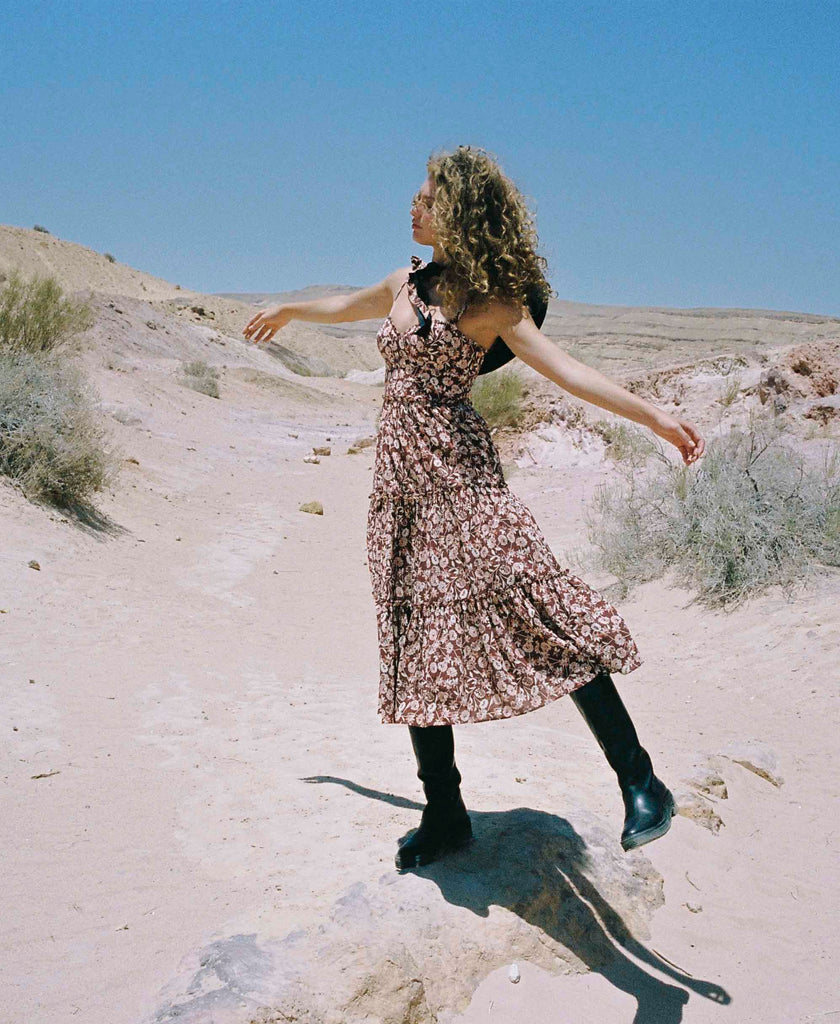 Description
This midi dress shows how a fit & flare silhouette can have a maximal impact. Made from a a floral printed cotton crepe, it has a bustier styled bodice that's accented with self-tie shoulder straps and ruffles.
Style #: TWB-DR021-041
BREE DRESS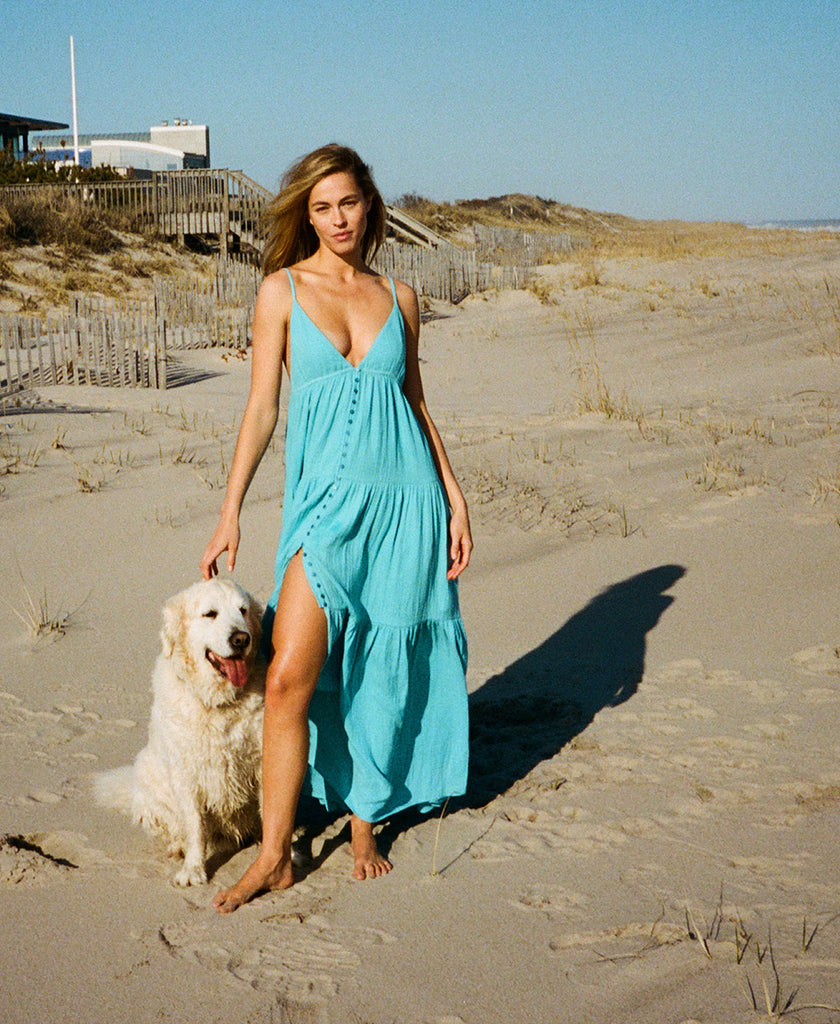 Description
In a season defined by great summer dresses, this is your number one pick. It's cut from cotton and falls to a swishy slit hem. It has a fitted bust while the bodice is punctuated by pretty buttons. Thin shoulder straps allow for adjustability of fit.
Fabric: 100% Cotton
Imported
Style #: TWB-DR017-001
GEORGIA TOP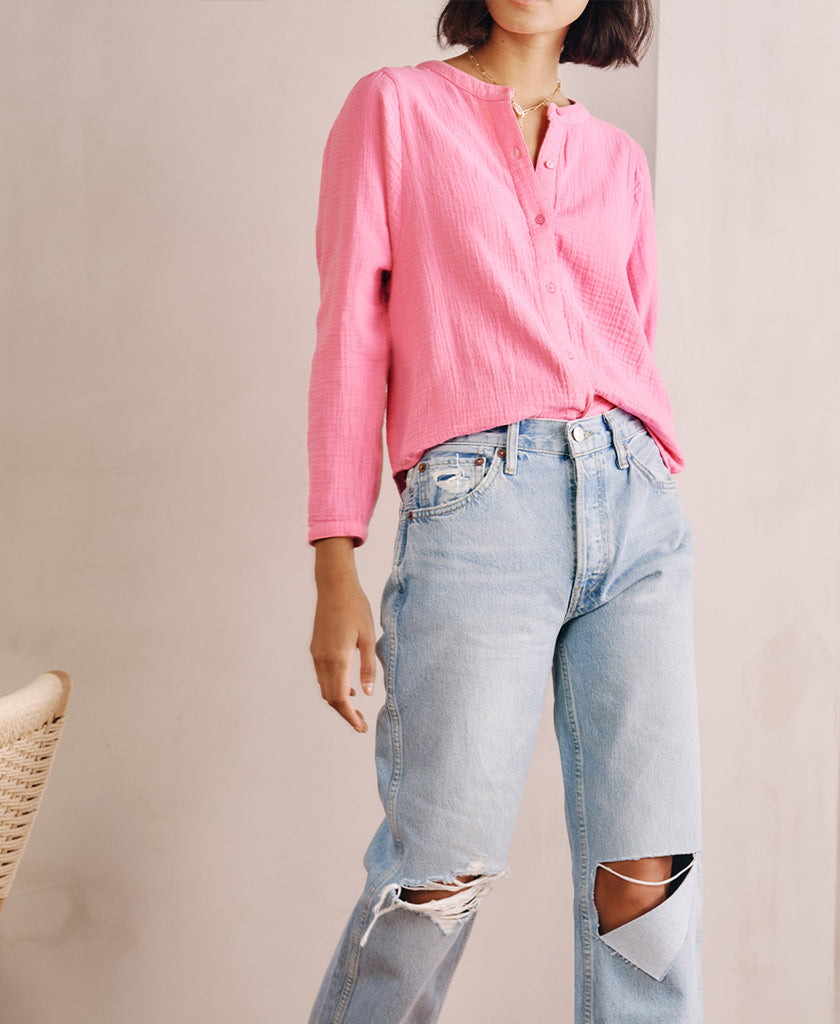 Description
The cotton fabric on this blouse lends the piece a relaxed, summery feel not forgetting to mention the collarless style. Design details include: button closures at front and a curved hemline.
Fabric: 100% Cotton
Imported
Style #: TWB-T024-001
MOLLIE DRESS
Description
The Victorian-inspired design on this dress is offset by the cotton fabric that's soft and breathable making it a very hard to miss statement. The upper bodice features a ruffled collar, V-neckline, long sleeves and gathered waistline leading towards a peplum hem. The buttons reach mid-way of the skirtwhich thenl creates plenty of volume through the slit hem.
Fabric: 100% Cotton
Imported
Style #: TWB-DR018-001