Like pretty much everyone during this ongoing pandemic, leggings and sweatpants (basically anything with stretch, ya feel?) have been my wardrobe go-to. Yes, I've eased back into wearing jeans and denim occasionally, but nowhere near as frequently as I used to. I was looking for new bottoms to wear that struck the right balance between "I tried to get ready today" and "I still don't want to deal with a zipper and buttons" when I came across these cropped flare leggings from Splits59.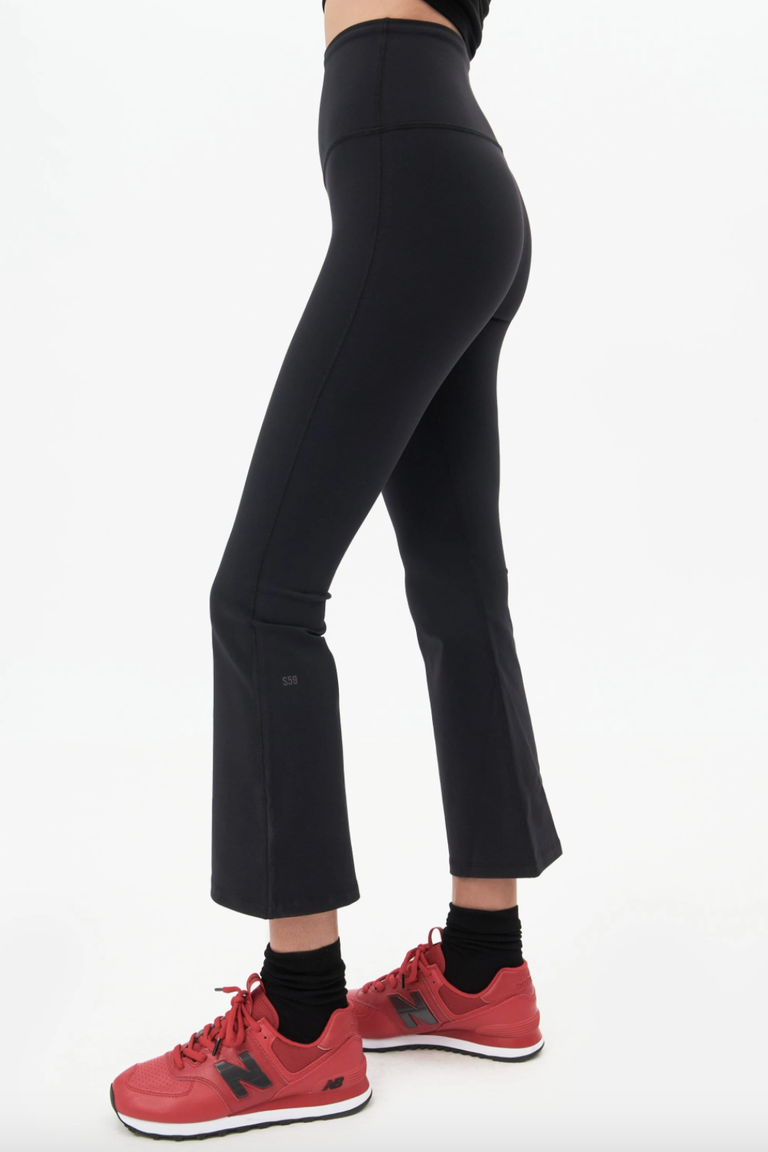 Raquel High-Waist Crop Flare
The brand's best-selling style is its Raquel flared leggings, but this cropped version was too cute to ignore. (Splits59 very kindly gifted them to me to try, but honestly, after wearing them, I would buy another pair.) They have four-way stretch fabric that's completely opaque, so you don't have to worry about your underthings showing with a flimsy, sheer material. Below are just some other reasons why I'm obsessed.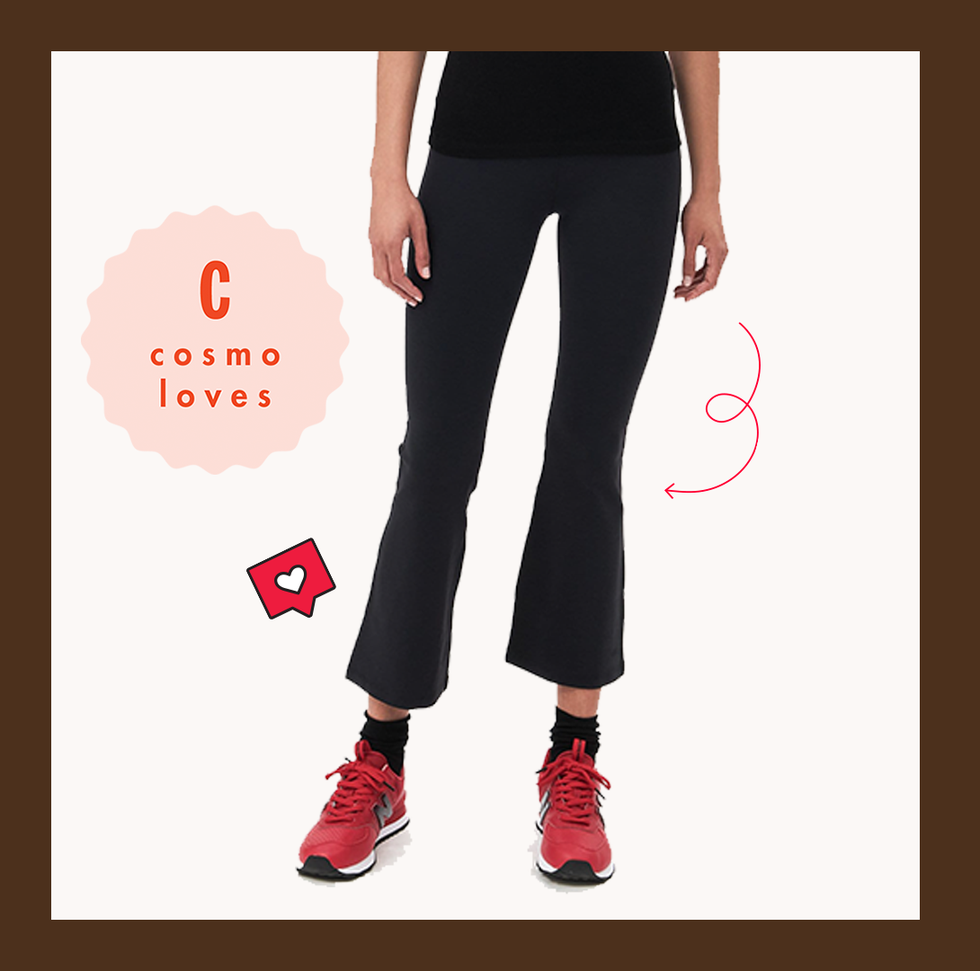 The pros:
They feel completely durable. I know they'll last me years to come and will hold up through workouts or every day casual wear. The material is thick, but not, like, thick to the point of being uncomfortable and hot.
They're SO versatile. You can wear them to workout in with sneakers and a tank, but they also look cute with a striped shirt from Kule and leather Keds. Because of the silhouette (and also because they're black with just the tiniest, subtle logo on the leg), you can even try really dressing them up with strappy heels and a plunging halter top.
You're gonna be v comfortable. The wide waistband doesn't dig in, but they're tight enough so that they'll stay put—i.e., you won't have to constantly pull them up, like *ahem* some leggings in my closet. I got them in the size small for reference.
Your ankles can breathe. The cropped flare hem at the bottom means you don't have to point your toes to shimmy into an ultra-skinny ankle. If you prefer comfier bottoms that don't stick to your skin from your belly button to your heel, you should def give these a try.
The cons:
They tend to gather lint. Something about the fabric attracts fibers and lint more than some leggings I own, and because they're black it's noticeable. This isn't really a significant issue for me (just give 'em a good once over with a lint roller!), but worth mentioning in case that's a pet peeve of yours. The good news is they also come in white, which completely eliminates that prob.
And really that's it! Okay, so they are a bit 'spensive at almost $100, which can be a lot of money for some black cropped leggings. Just think about how often you think you'll wear them before pulling the trigger. In case you haven't guessed, I wear them A LOT. (Splits59's website also allows you to break up the payments using QuadPay, if that's something you're interested in.) But if you do decide to treat yourself to this pair, trust me when I say they're gonna be your favorite, most versatile leggings in your closet.