About Warby Parker
Warby Parker burst onto the eyewear scene back in 2010 with their revolutionary free in-home try-on program. Their founders, tired of paying exorbitant costs for glasses caused by the monopoly of an industry giant, set out to produce stylish and affordable frames for the masses. Their in-house design team has churned out dozens of trendy acetate and metal frames that you can try on and purchase from the comfort of your home.
Their black and white approach to eyewear provides a very transparent shopping experience for the end consumer, ultimately simplifying the whole ordeal of purchasing prescription glasses altogether. This is very refreshing, and we wish we could see this more often. All frames start at $95 and that includes free prescription lenses or standard sun lenses along with a case and lens cloth.
Other lenses like high index, progressive, and polarized are available at an increased cost depending on the options chosen. Ultimately, Warby Parker presents designer style and quality eyewear at a price that is significantly more affordable when compared to the national chains or traditional brick and mortar optical stores.
Pros & Cons
Pros
Industry-leading in-home try-on program with free shipping both ways.
World-class customer support.
Affordable pricing on all eyewear.
Now offer contact lenses including new house brand Scout.
More than 80 locations offering eye exams.
Philanthropy: Buy a pair, give a pair in over 50 countries.
Cons
No discounts for students, military members, or healthcare professionals.
Not as many lens options as other online eyewear retailers.
Full Review
Warby Paker started the disruption of the eyewear industry and nearly all online retailers have been chasing them since. Offering premium acetate frames with prescription lenses for just $95, it's hard to find a consistently better product for the price.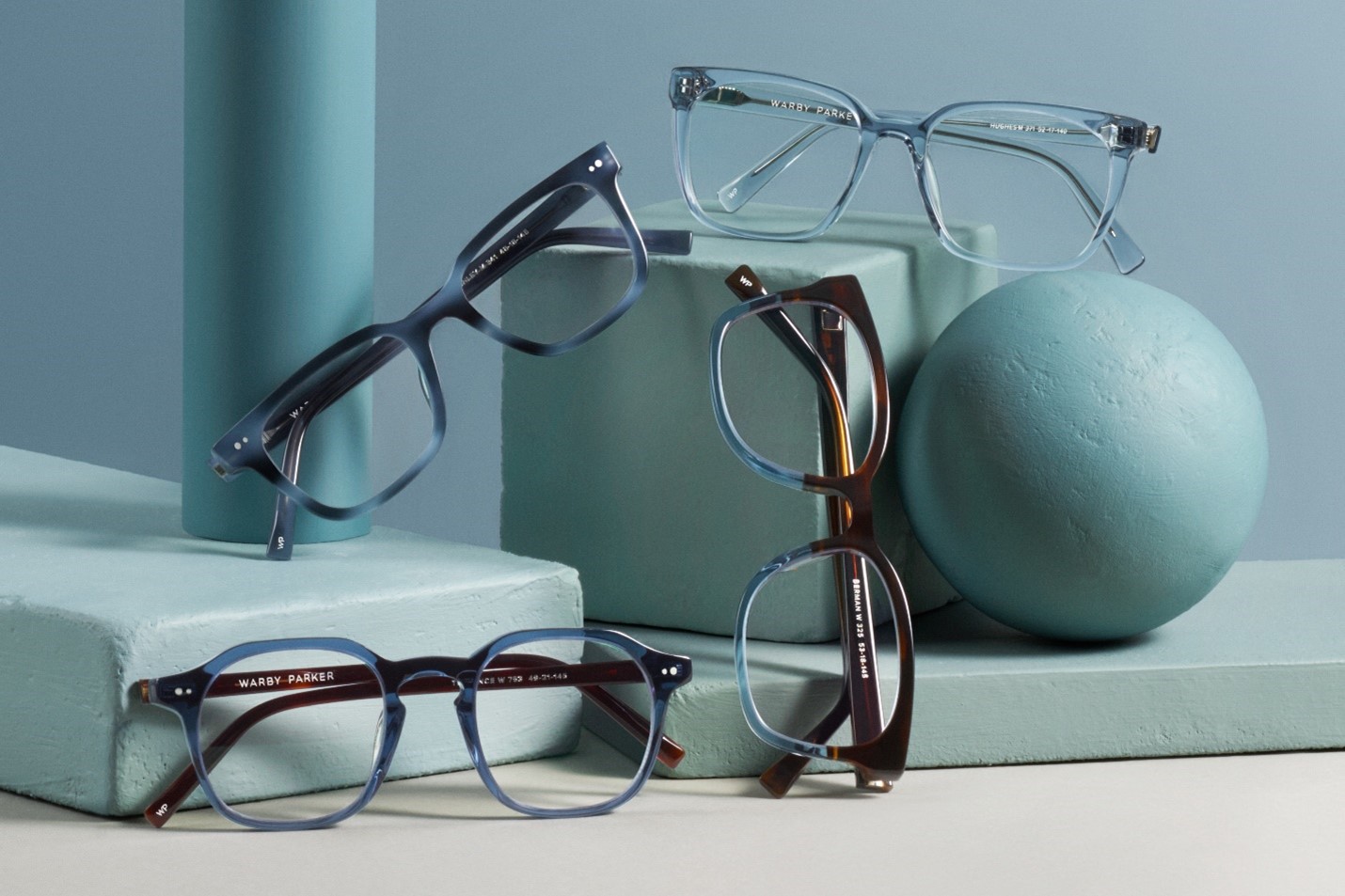 Warby Parker is Best For
Those interested in:
Trying before you buy – Warby Parker's free 5-day in-home try-on program.
Great customer service support.
Quality frames & lenses.
Contact lenses in addition to glasses.
Easy to use apps and online tools to enhance the buying experience.
A very favorable 60-day Return policy and 365-day product guarantee.
What We Like About Warby Parker
Customer Service: When it comes to purchasing anything, especially a more intimate item like prescription eyewear, we can argue that nothing is more important than great customer service. Representatives are available through multiple channels, including online chat, phone, email, or in-store. Their customer service has a great reputation and history in resolving any issues that come their way in a timely matter. This is a great confidence booster knowing you can find the perfect glasses for yourself worry-free.
Warby Parker's Free 5-day At-Home Try-On: The "original home try-on program," Warby Parker's home try-on program is about as good as it gets when choosing eyewear online. You can take their style quiz or simply browse their abundant frame selection on your own to choose 5 frames for a 5-day in-home trial. Best yet, they provide free shipping both ways with no obligation to buy a thing from them!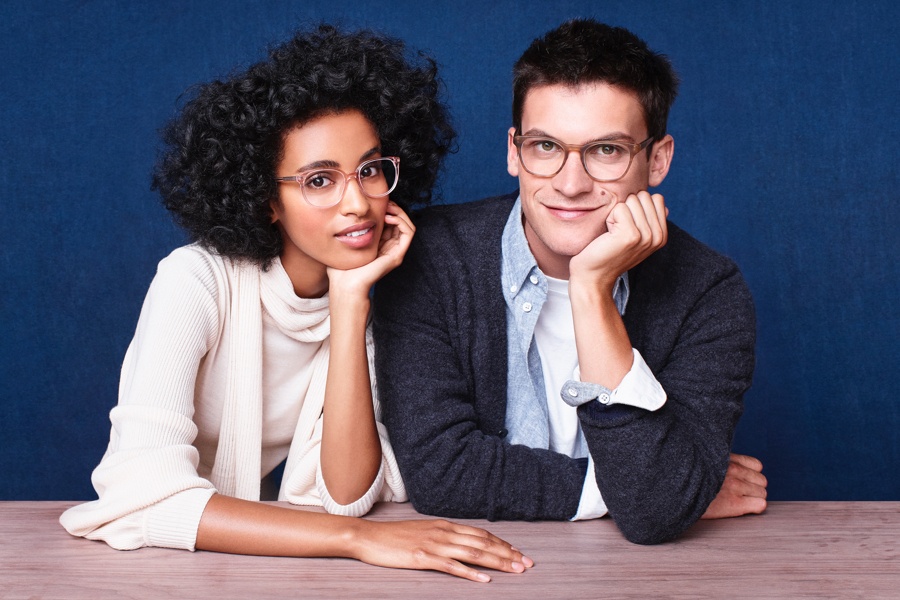 Should you decide to purchase one or more of the five frames you tested, they'll send you a fresh pair with standard prescription lenses for $95 a pair. You'll be hard-pressed to find the equivalent quality frames anywhere near this price at your typical brick and mortar optical store. We also want to note that the home try-on also extends to many of their sunglasses as well!
Lens Options, Coatings, & Quality: Warby Parker offers an abundance of options and add-ons, including progressive, high-index, and polarized lenses, which are a huge plus depending on your prescription and overall vision needs. These upgrades will add to the cost of your eyewear, but if you have a strong prescription, you'll need high-index lenses, and theirs are very reasonably priced.
All lenses come with anti-reflective, superhydrophobic, and UV protective coatings included in the base cost ($95) of any prescription pair of glasses. Many companies upcharge for these coatings, so it's nice to see the process simplified with all coating included in the price. Last, all lenses receive a scratch-resistant coating, which is guaranteed by Warby Parker for up to a year.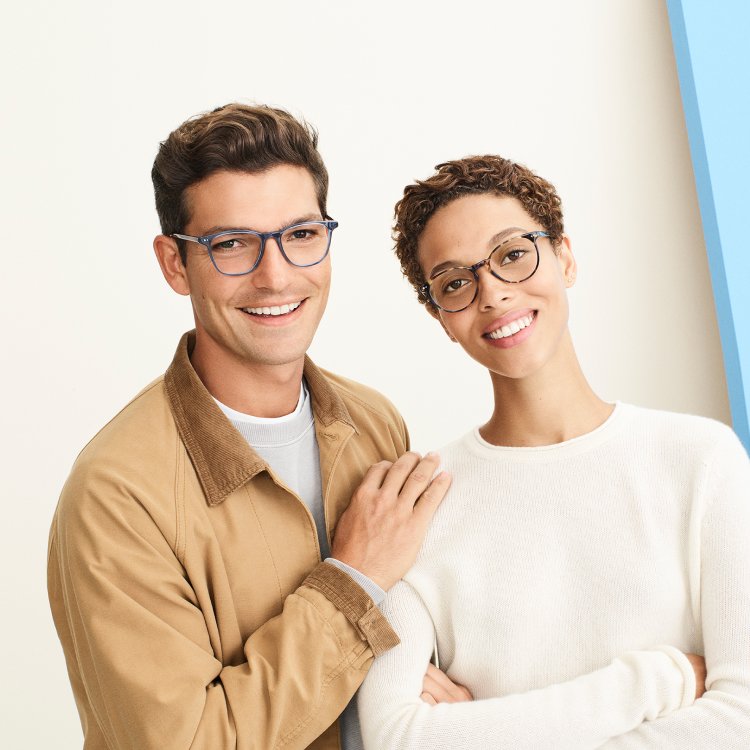 Returns & Warranty: Warby Parker puts its money where its mouth is, offering a 30-day, no questions asked return policy. With 30 days to make up your mind, there is minimal risk of giving them a solid chance. Additionally, they have a one-year, no-scratch guarantee for their prescription and sunglass lenses. Meaning, they'll replace your scratched lenses for free should anything happen to them within a year, whether it's your fault or not. Who could argue against that?
They'll also work with you if you are having trouble adjusting to your new glasses and put you in touch with a licensed optician to work through any lens or prescription issues.
Industry Leading App & Web Tools: There are many places to shop for eyewear online, but Warby Parker's app makes it about as easy as possible. Easily browse their large selection of prescription glasses, sunglasses, and now even contact lenses. You can create an account where you can save your favorite styles for their home try-on program, store your prescriptions, and access their online pupillary distance (PD) measurement tool. You can even chat with their customer service reps right on the app If you need help picking styles or have a question regarding your order, prescription, or contacts.
Their other helpful apps include their prescription check app and the above mentioned pupillary distance app. However, the prescription app has its limits and is best for anyone who needs glasses to improve their distance vision. If you don't qualify for a prescription online, they'll direct you toward one of their many physical locations for an in-person exam. Again, this only helps if you live somewhat near one of their brick and mortar locations.
The pupillary distance measuring tool located on their website works great but does require you to create an account. This is done so one of Warby Parker's eyewear experts can review your picture and provide an accurate measurement.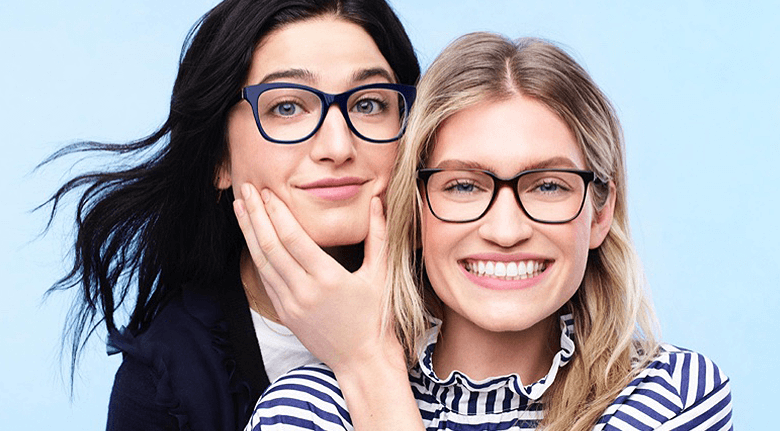 In-Store Access: Though buying glasses online can be extremely convenient; it's nice to know that Warby Parker has brick and mortar stores where you can browse their entire collection, meet with an optician, or discuss any issues you may be having in person. Many of their locations even perform eye exams, so they can truly be a one-stop-shop. With 120+ locations across 31 states, the District of Columbia, and even two locations in Canada, there is likely a location not too far from most people.
Philanthropy: Last, we love Warby Parker's philanthropic angle, donating a pair of glasses to those in need for every pair sold. They have donated eyewear in over 50 countries employee two different programs; training men and women worldwide to administer free eye exams and offer ultra-cheap eyewear and directly giving vision care and glasses to school-age children right in their classrooms. Programs like this may appear commonplace amongst retailers these days, but we need more charitable programs like this in the world.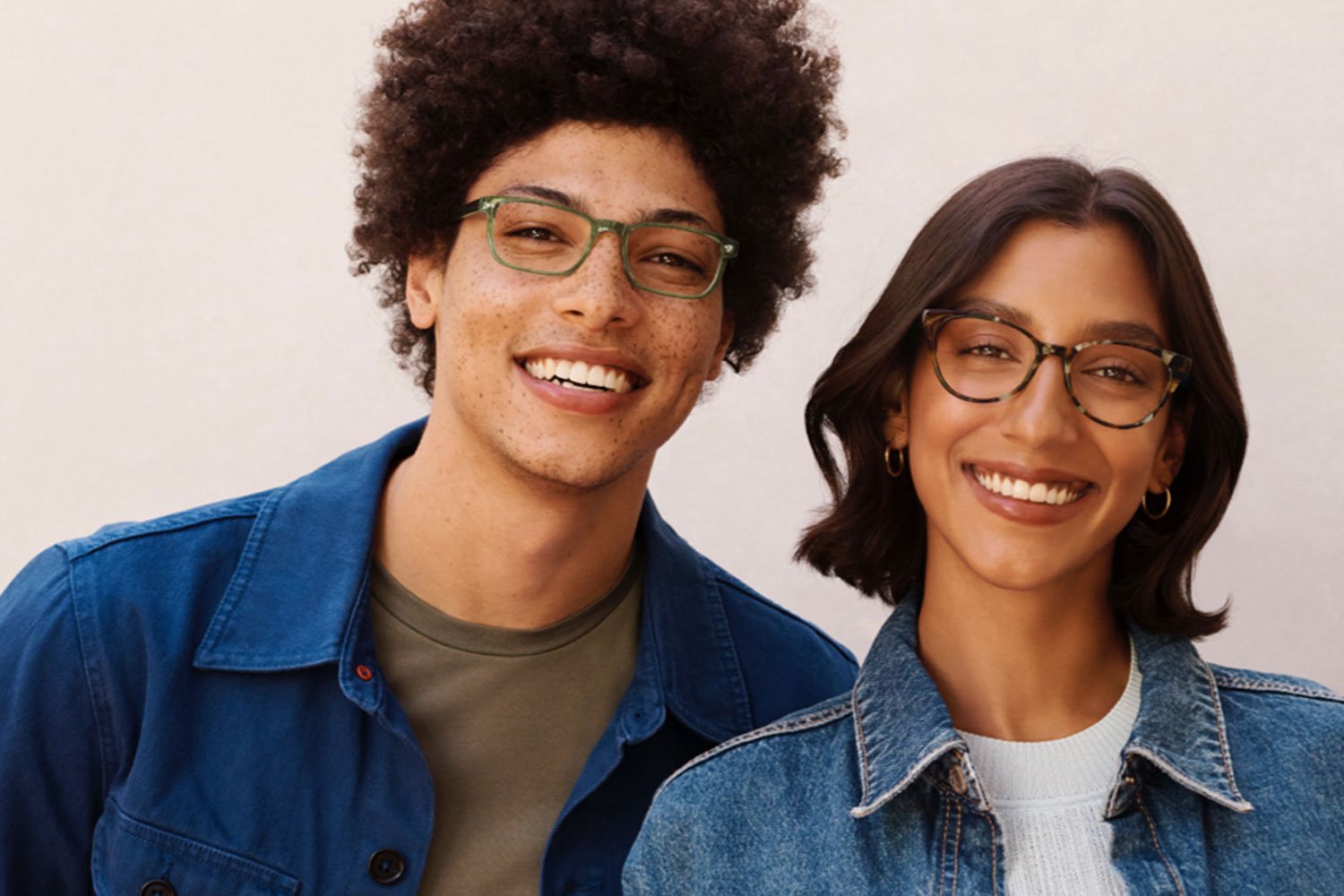 Where Warby Parker Needs Some Work
At Home Try-On Condition: With the home try-on program aging (9 years old now!) and its general overall popularity, some people are starting to experience some quality issues with Warby Parker's trial frames. Some frames have been shipped out for home trials multiple times, and well-worn examples are simply not being cycled out fast enough at times. Though this appears to be a relatively minor inconvenience to those that have experienced this, it can throw you off a bit when you first open up that fancy Warby Parker box.
We didn't experience any well-worn frames in our multiple home try-on kits, but some of our frames had to be bent a little to fit our faces. Again, not too uncommon with any acetate eyewear.
The Most Common Issue We Hear: Additionally, the most common complaint comes from the lenses used for their prescription eyewear. This is a tough one to judge because it's so hard to determine if lens issues arise from quality or abuse. Everyone has different standards of care when it comes to their own glasses, but the issue has come up enough to note. We take solace in their 1-year scratch resistance warranty in regards to this.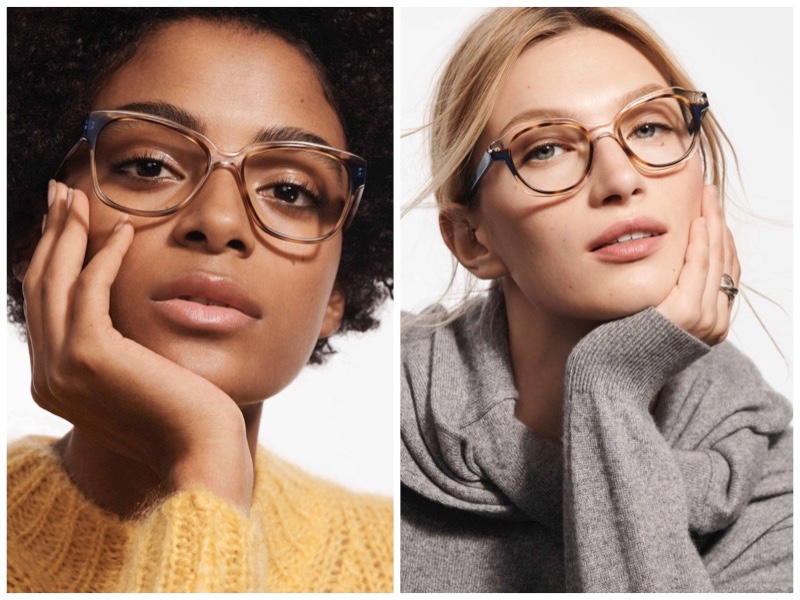 The Bottom Line
Now well established as one of the premier online eyewear providers, Warby Parker shows no sign of slowing down. They've stayed true to their original model set years ago and continue to grow their product offerings and services. It's our opinion that you absolutely can't go wrong when looking to Warby Parker for your next pair of prescription glasses, sunglasses, or even contacts.