It's one thing to be a clothing brand that offers extremely competitive prices, and it's another thing to offer competitive prices with good quality. While most people agree unequivocally that Gerber Childrenswear baby clothes are cheap, what about the quality?
Are Gerber Childrenswear Baby Clothes Of Good Quality?
While Gerber Childrenswear clothes aren't the best quality clothes you can get, they're also not the worst. They're safe and comfortable for babies, if they fit in the first place, as Gerber's clothes are known for running ridiculously small.
In this article, you'll get an answer to all the questions you might ever want to ask before purchasing Gerber Childrenswear baby clothes. Also, you'll learn some alternative brands from which to purchase and some reasons why Gerber baby clothes are worth checking out.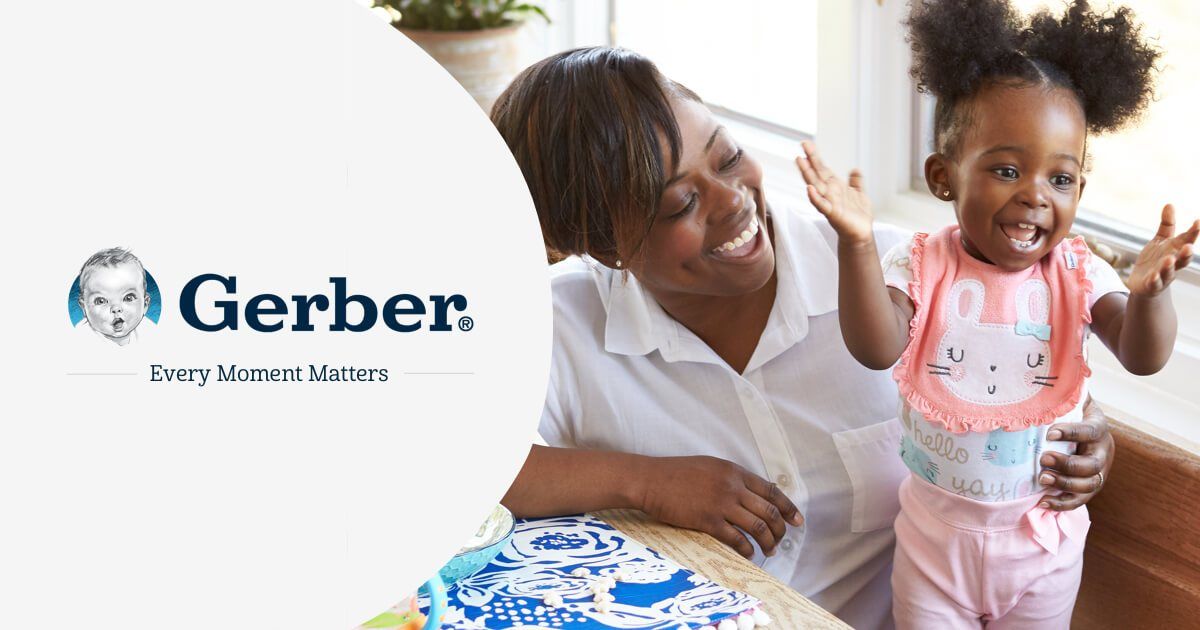 What Is Gerber?
Almost everyone knows Gerber Childrenswear as an affordable baby clothes brand in the United States. Even if you've never bought cloth from the brand, your mind should resonate with their iconic mascot which is almost known universally.
Gerber Childrenswear is a privately held retail company that focuses on offering children's apparel and accessories. Gerber Childrenswear aims at making sure children are dressed in trendy apparel so that they too can appear fashionable. They also claimed that the products they offer are carefully selected from well-known industries that produce children's apparel.
In addition to making clothes for babies, Gerber Childrenswear also produces baby food, and more mums tend to recognize them for that. Their clothing line isn't quite as refined as their baby food line, but they offer some pretty cheap baby clothes.
The correlation between price and quality is very strong, and it's even more so when you're reviewing baby products. In Gerber's case, this seems to be no exception, as the reviews to most of their clothes are frankly nothing to write home about.
But it's hard to believe anything on the internet nowadays, as it's proven that corporations buy reviews for their products (and that of their competitors in some cases). If you're not willing to go with online reviews, why not check out the review of an objective reviewer?
Here, I'll be starting from all the positives of the company, painting them in good light earlier on. Later, we'll answer some questions objectively, some of which may compel you to rethink your stance on the quality of Gerber baby clothes.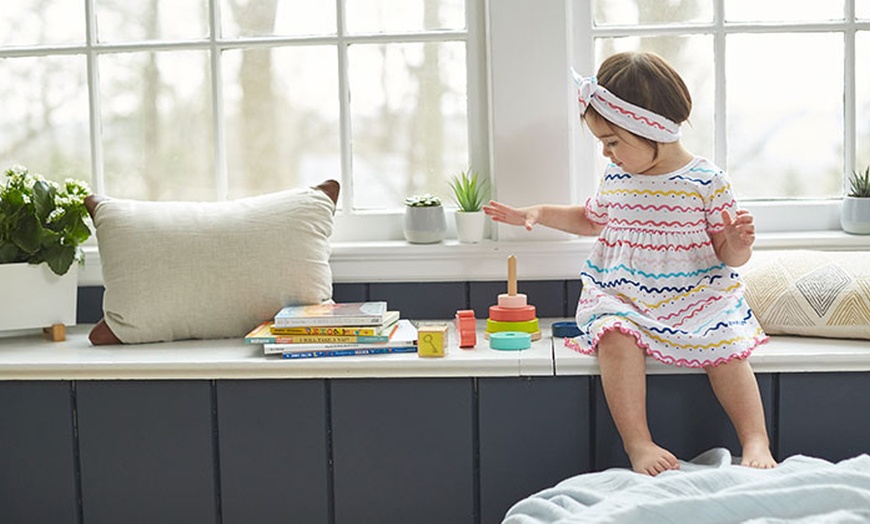 Why Should You Buy a Baby Cloth from Gerber?
If there are no justifications for buying from Gerber Childrenswear, the brand would have ceased existing some years ago. The fact that they survived up until now shows they have some good sides, and that's the focus of this section.
Here are some of the most compelling reasons why you should consider Gerber Childrenswear when shopping for baby clothes for your next baby.
Affordability
It's pretty difficult to talk about Gerber Childrenswear without mentioning the fact that they're a very affordable brand. Frankly, the fact that their offering is much cheaper than the average is probably why they make any sales in the first place.
If you're looking for decent quality on a tight budget, Gerber Childrenswear should be one of the brands you should check out. If you're lucky enough to hit a sales deal or a discount, you might be walking out of your local Walmart with almost-free clothes for your baby.
Zippers!
If your baby clothes have always featured snaps, you won't understand what level of convenience zippers bring to the table. Imagine being able to change your baby's diapers without having to almost remove all of their clothing.
With zippers, that's exactly what Gerber clothes bring to the table. By simply zipping their overalls open, you can easily change their diapers and put them back to sleep without any trouble, either for you or for the baby; the convenience is unmatched.
Beauty
If you want gorgeous clothes, Gerber Childrenswear is absolutely the way to go. There are many selections of styles that you can choose for your baby without compromising on comfort. If you have an eye for good-looking clothes for babies, you'll naturally favor Gerber baby clothes over most alternate brands.
However, you may want to shop away if your main focus is on quality, longevity, or fitness. Since this section is mainly to praise Gerber Childrenswear, I'll save the criticisms for later.
Materials
All the materials used on Gerber baby products are 100% safe for your baby. While there are many disadvantages of buying a cloth on Gerber Childrenswear, safety concerns due to compromises in the quality of the manufacturing materials are certainly not one of them.
Also, their clothes don't contain any fancy buttons or any small parts that may contribute to any choking or strangulation hazard to your baby. You can buy any baby cloth from Gerber Childrenswear without worrying about any of the horrifying disadvantages you might have seen on YouTube.
However, that's as far as the advantages of a baby cloth from Gerber Childrenswear goes. From here on, you'll learn some of the reasons why some people think all baby clothes from Gerber Childrenswear are all garbage.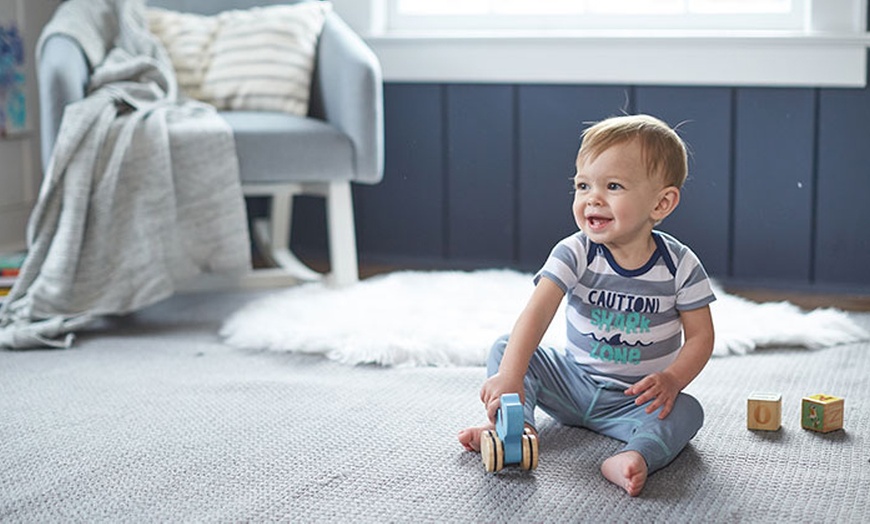 Do Gerber Baby Clothes Run Small?
Short Answer: Gerber baby clothes do run small, when shopping for Gerber clothes it's best to fit them on, but if that's not an option make sure you're ordering a slightly larger size than you normally do and that you can return the item for free.
Baby clothes running small refers to the situation where clothes from a particular brand tend to be smaller than they should be. If a cloth from a brand runs small, it will always fit poorly on your baby, and the opposite of that is for clothes to run big.
If you have a phobia for baby clothes that run small, you should probably stay away from this brand as I doubt you've ever come across clothes that run as small as those with the Gerber branding on them.
The previous paragraph is no joke. If you want clothes that will hold up for some time after purchase, Gerber Childrenswear will be a very terrible purchase destination. There are hundreds of affordable baby cloth brands with a wide selection of clothes that don't run small.
If Gerber Childrenswear can use a bit more cotton in their adorable clothes, maybe they'll get some more favorable reviews from moms.
If you love the styles from Gerber Childrenswear, however, this may not be enough reason to ignore all of Gerber's offerings. You can buy clothes from the brand cautiously to avoid buying clothes that run ridiculously small on your baby. There are plenty of guides that can help you with this out there on the internet.
Are Gerber Baby Clothes Expensive?
This is another question that gets thrown around most mum forums, but it's honestly quite difficult to answer. Depending on your definition of expensive, Gerber Childrenswear can be either relatively cheap or somewhat expensive.
It's common knowledge that the baby clothes from Gerber Childrenswear are all affordable picks. If you don't have thousands of grand to spare on clothing alone, you should consider shopping on Gerber. In this right, Gerber's baby clothes are relatively inexpensive.
However, if by expensive, you mean value for money, then Gerber Childrenswear may not be the best pick. There are tens of alternate brands that offer clothes at the price point for most of Gerber's offerings, but with superior quality to what Gerber Childrenswear has to offer.
Unless you have an affinity for the designs by Gerber Childrenswear, it's probably more cost-effective to try some other brands that make better baby clothes for the money instead. You could try out H&M Baby clothes
Where to Buy Gerber Baby Clothes
Gerber baby clothes are widely available wherever you can buy your baby clothes. While some brands lock their products down to their specific stores or websites, you can access Gerber's offering right from your local Walmart or your favorite online store.
Here are some of the best places to get baby clothes from Gerber Childrenswear in 2021.
Gerber Children's Wear Official Website
While Gerberchildrenswear.com is the website that unites all of Gerber's offerings, including their baby food line, you'll need a lot of digging before you can shop for their baby clothes through that website. To help mums access what they need faster, Gerber set up a separate website specifically for children's wear.
If you're shopping for baby clothes, the website you should navigate to is gerberchildrenswear.com. There, you can access all of Gerber's options at the recommended price. If you're living out of the United States, however, you may have to pay a ton for shipping, if it's even available.
Walmart
If you have a coupon on items at Walmart, you can use it on Gerber baby clothes as Gerber makes most of its clothing line available to Walmart. It doesn't matter if you shop at Walmart.com or at a physical Walmart store, you can always purchase Gerber clothes at any place with a Walmart branding.
You may also want to favor Walmart over Amazon, as studies show that Walmart consistently offers better prices on most products, and baby clothes should be no exception.
Amazon
Amazon is undoubtedly the most popular online marketplace, and it reaches almost every country and jurisdiction. If you're trying to buy Gerber Childrenswear baby clothes outside the United States, Amazon will be your best bet, as long as you can put up with the somewhat unbearable shipping fees.
Local Stores
If you live outside the United States, this is the most convenient method to get your hands on baby clothes from Gerber Childrenswear. Most stores selling baby clothes around the world stock some products from Gerber Childrenswear, and you can get them, albeit at higher prices.
Before importing that cool Gerber Childrenswear design from Amazon, it's worth checking with the smaller stores based in your country to see if you can get it at a lower price without the outrageous shipping price.