We may all snap hundreds of photos on our phones, but if you yearn for the days of vintage printed Polaroid-style snaps that you can pop in your wallet, put in a photo album, or frame and display around your home, you'll find a lot to enjoy with today's best instant cameras from the Polaroid.
What is an instant camera?
While you can pick up ​​traditional analogue 35mm film cameras, getting into proper old-school photography also comes with the problem of having to wait for photos to be developed. If you want to dabble in film photography and get pictures that develop quickly, instant cameras are the way to go. They tend to give you little creative control and are designed to point, shoot and print straight away, with photos developing in a few seconds or in up to 15 minutes.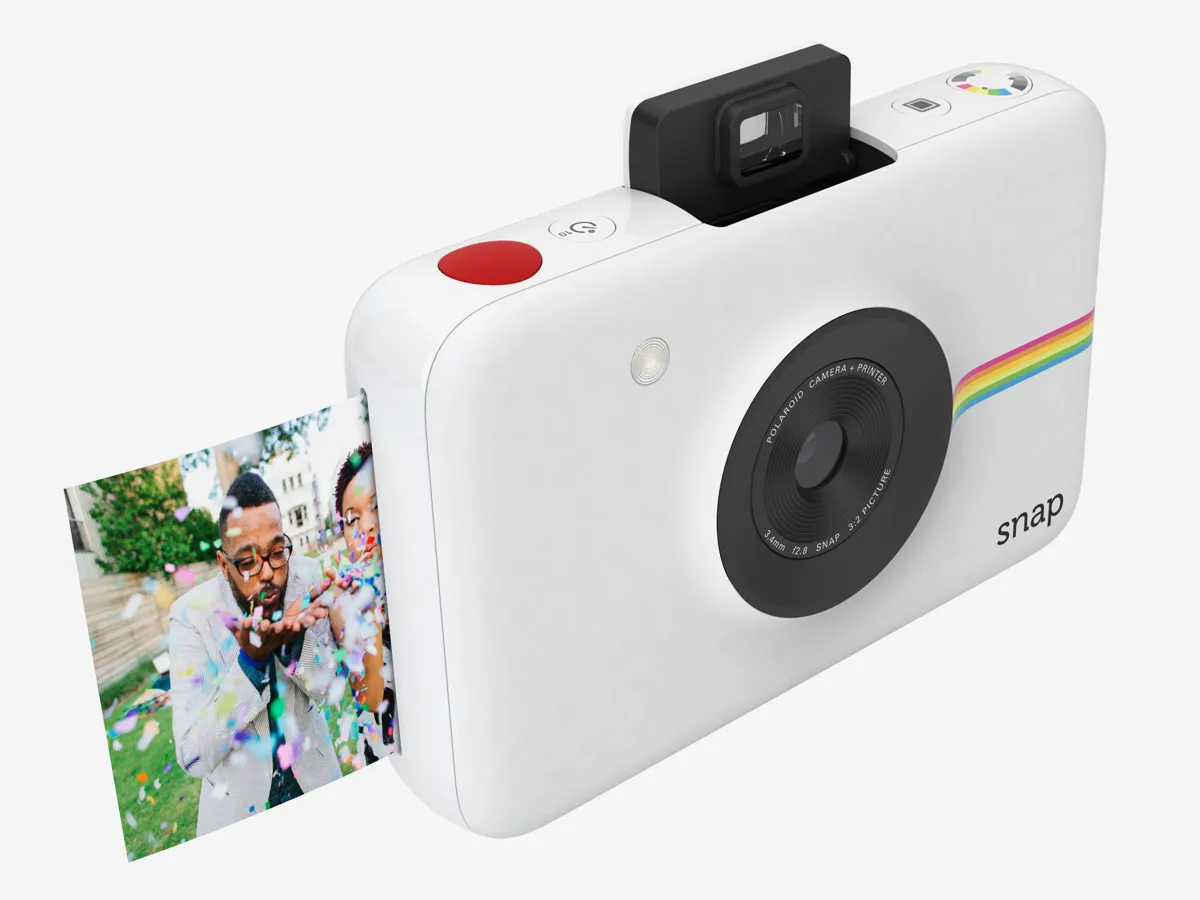 How we test instant cameras
We tried out a range of the best instant cameras and used them to take photos during the day and in low light, particularly looking at how well they took photos of people. We looked at how quick they are to turn on, how the flash works, how easy they are to use, and how quickly the print is ready. The picks below are a combination of our hands-on testing and some of the best-selling and top-rated options we found online.
How to choose the best instant camera
Don't expect the kind of photo quality you might get from a basic camera or your phone – your shots can frequently look washed out or blurry even with perfect lighting conditions – but you'll often get that retro aesthetic of old Polaroid pictures too. If you're into sharp, detailed images with a lot of colour, look elsewhere, but these little cameras still make for a fun gift for kids or teens, or for quick snapping at weddings and parties.
The best instant cameras are all straightforward devices, but there are a few things you may want to keep in mind before you buy: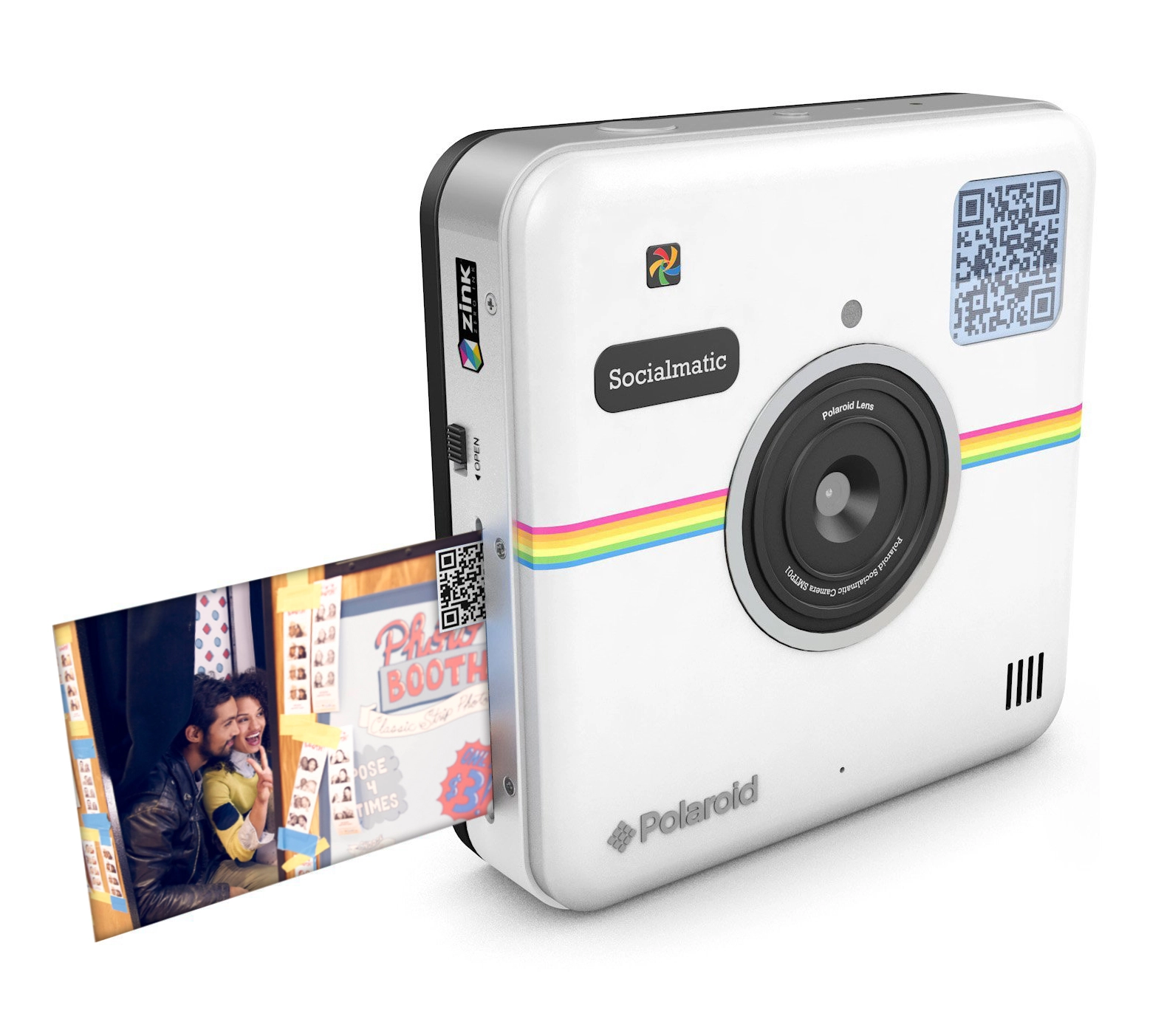 Replacement film: On your phone, you have an unlimited camera roll, but for any of these cameras, you'll need compatible instant film. For Polaroids, you'll need i-Type film for most of the brand's instant cameras, or Go film for its little model. It's worth knowing how much replacement film will cost you too – it's £15.99 for eight colour i-Type shots.
Battery life: Some of these models charge via a USB cable and some need batteries. They'll often last for around 100 shots, but some cameras can manage up to 300.
Flash: Every instant camera featured on this list has a built-in flash on the front. Many of them won't allow you to control how bright the flash is, and direct light can leave portrait subjects looking washed out. Some of these cameras will automatically choose the best exposure and change the flash and shutter speed settings for you, while others will give you more control and let you choose whether to turn the flash on or off.
Print development time: The time it takes for prints to be ready varies depending on the brand and model, and you'll need to make sure to keep the pictures out of bright light while they're developing. The Polaroid models on this list will give you a print that looks black straight out of the camera and gradually develops over 15 minutes. Other models, like many of the Instax cameras, will give you pics that develop in just over a minute or as little as a few seconds.
1. Polaroid Now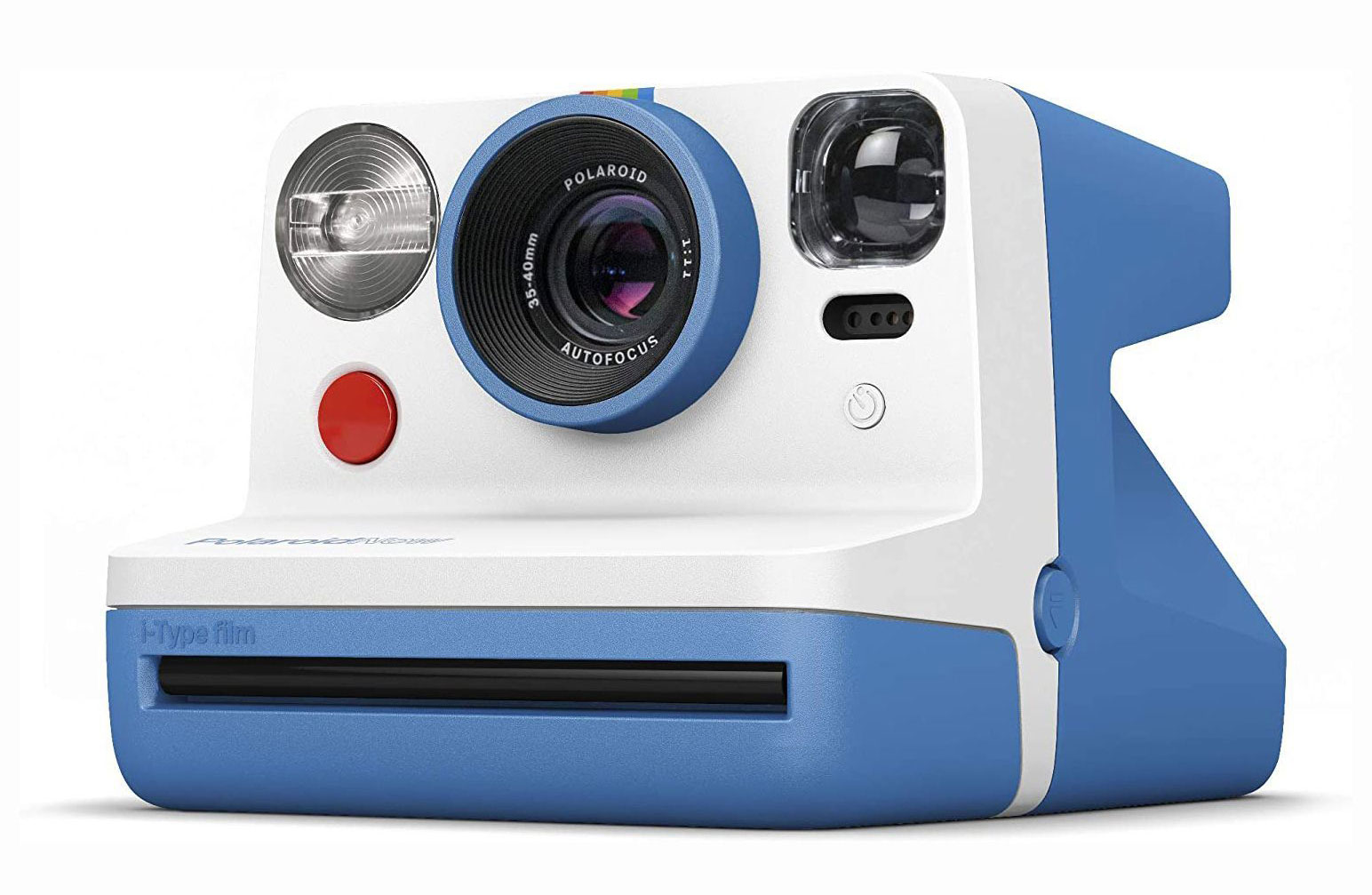 Who it's for: Polaroid's are the classic instant cameras, and if you remember using one years ago, you'll love the nostalgia of the Polaroid Now.
Why we like it: This throwback camera is fun to use, and gives you a bit more creative control compared to the Instax offerings, with both a self-timer mode and a double exposure mode. Polaroid's film is less affordable than Instax's, but the black and white film in particular gives your snaps an iconic look.
Take note: We did find the results often look faded and blurry, which you may either find disappointing or that it gives them a retro charm. Polaroid says it factors in the lighting conditions and changes the flash hue accordingly, but we found it overexposed photos much of the time too.
Key specifications
Battery life: 160 prints
Flash: Built-in flash
Dimensions: 11.18 x 9.4 x 14.99 cm
Print development time: 10-15 minutes
Weight: 590g
2. Polaroid Go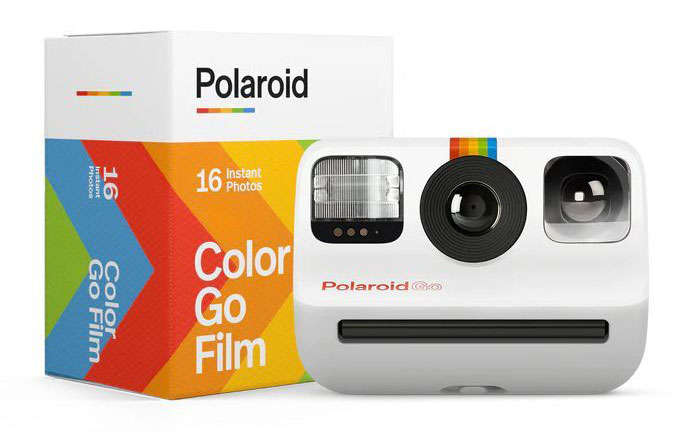 Who it's for: If you love the classic Polaroid look but want something that'll fit better in a bag, the Polaroid Go is a fun option that produces tiny prints to put in your wallet. It also has a double exposure mode and selfie timer.
Why we like it: This compact Polaroid is the smallest instant model that uses proper film, and we think it's ideal for parties or for kids. It's worth noting the prints are miniscule, only 47 x 46mm, so even smaller than Instax mini. We also like how it's easy to recharge via USB and you won't have to worry about replaceable batteries.
Take note: The price per print is more expensive than that of Instax mini models, and the colours aren't especially accurate, with prints having an overly purple tint. This only takes the eponymous Go film, and you can't buy a black and white version of this film yet.
Key specifications
Battery life: 120 prints
Flash: Built-in flash
Dimensions: 10.5 x 8.39 x 6.15 cm
Print development time: 10-15 minutes
Weight: 242 grams
3. Polaroid Now+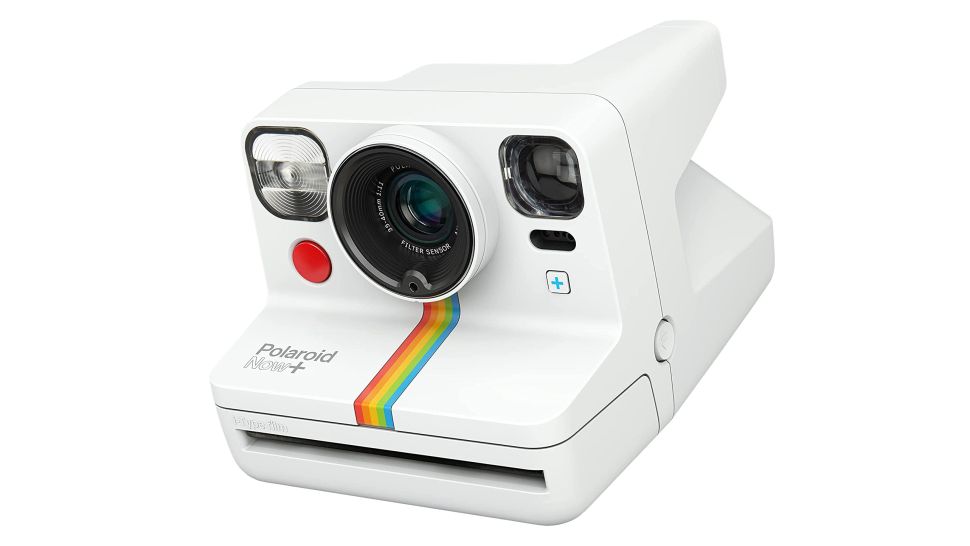 If you're after full-size instant photos that are great quality and possess that elusive 'vintage look', the Polaroid Now+ is without the best instant film camera available. It combines the same image quality and base shooting of the Polaroid Now and the modern-day features of the OneStep+ so that the user can have the best of both worlds. It has several creative modes you can use such as light painting, aperture priority, double exposure, portrait mode and many more which are available by the app. There are also several physical lens filters that create a starburst effect, a red vignette and blue, yellow and orange colors for in-camera effects. The biggest downside to instant photography is how expensive the film is but we can promise you, you'll have more fun using this than any other kind of film camera. You might end up spending a fair amount on film, but the memories you capture with it will be priceless.
Key specifications
Type: Instant camera
Film type: Polaroid 600 & Polaroid i-Type
Image size: 108x88mm
Lens: 102.35mm (40mm full-frame equivalent) / 94.96mm (35mm equivalent)
Focus modes: Automatic
Flash: Built-in
Self-timer: Yes
Viewfinder: Optical
User level: Beginner
3. Polaroid OneStep+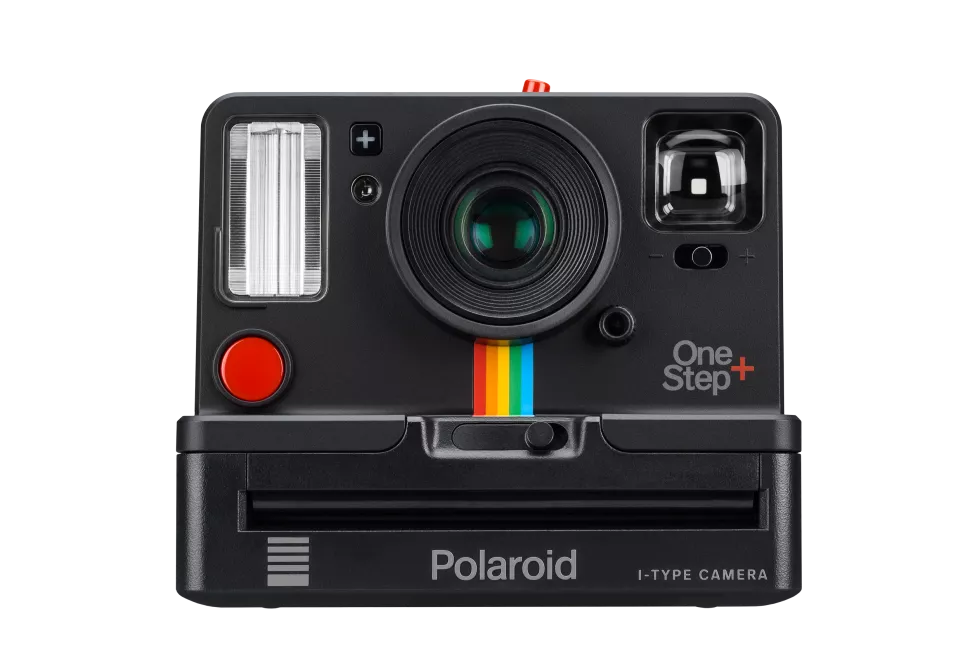 If it wasn't for The Impossible Project stepping in to keep Polaroid going, we would never have had the Polaroid OneStep+ – a modern, retro-look camera nodding towards the golden era of instant film photography. The OneStep+ is the second camera to be released under the new name Polaroid Originals and follows on from the OneStep 2. While the camera isn't massively different, it benefits from the addition of an 89mm portraits lens and the integration of Bluetooth connectivity which allows the user to operate it using a remote shutter on your smartphone. It also features several creative shooting modes such as double exposure and light painting and has a noise-sensitive trigger that will fire if you clap. This is definitely one of the most exciting and best instant cameras around. It looks great, is fun to use and is a no-brainer for any instant-photography fanatic.
Key specifications
Type: Instant camera
Film type: Polaroid 600 & Polaroid i-Type
Image size: 108x88mmLens: 103mm/89mm
Minimum shooting distance: 60cm
Focus modes: Macro, Normal and Landscape
Flash: Built-in
Self-timer: Yes
Viewfinder: Optical
User level: Beginner