About Carhartt
Carhartt has been a trusted name for workers' clothes for over a century, but don't be confused by the recent spike of clothing in places outside of factories and coal mines.
Carhartt is the fashion-focused offshoot of the original company. They're the ones responsible for collaborations with Converse, SUPPLY, Nike, and other brands that focus on style first, function second.
On top of that, their Instagram holds a staggering 1.2 million followers ready to see and hear about the latest in the brand's fashion trends.
This Carhartt review will touch on everything you need to know about the company, including their products, customer testimonials, where to purchase their items, and if you should consider adding a Carhartt piece to your wardrobe.
Overview of Carhartt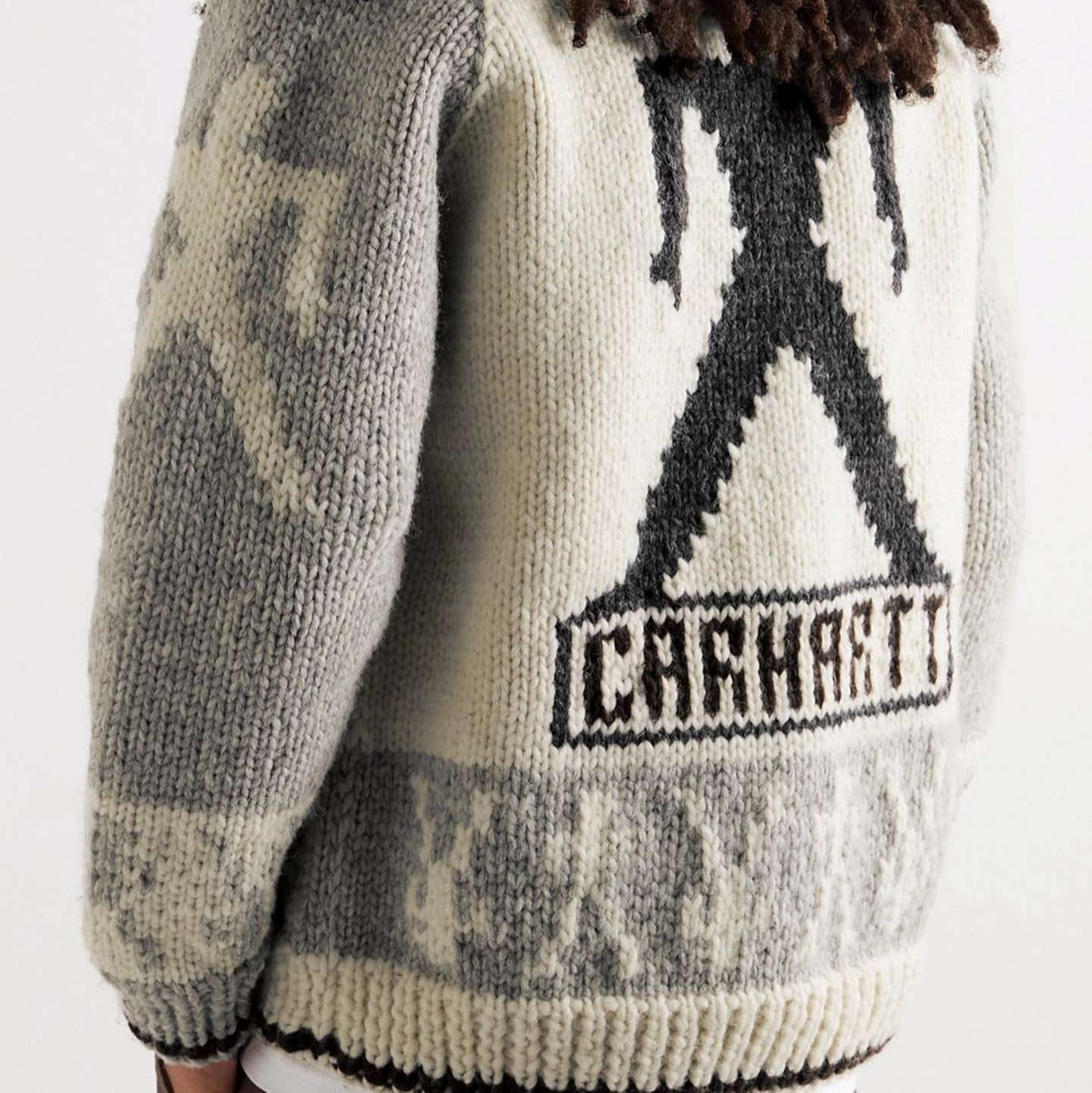 The parent Carhartt line was founded in 1889 as a workwear company by Hamilton Carhartt in Dearborn, Michigan. To this day, the company is still owned by Hamilton Carhartt's descendants.
Carhartt's design philosophy aims to make quality clothes for affordable prices that are built to survive the tough labor of railroad workers.
That being said, this review focuses on the Carhartt subdivision. It was established by German designers Edwin and Salomée Faeh in 1989, a century after the original company was founded. This brand operates out of Europe.
Carhartt expanded into streetwear when Tommy Records, a hip-hop record label, gave out 800 jackets to tastemakers and early influencers in the late 1980s.
This collaboration benefited both the company and the record label, associating the brand's image with hip-hop culture. This association persists even today.
Carhartt's goal is to incorporate their durable textiles and practices into modern designs. They're the definition of having your cake and eating it too.
If you throw on a Carhartt shirt you'll look good, and you'll feel better knowing not even a tornado could damage your outfit. For even more feel-good vibes, the company is also active in protecting the environment and human rights by providing humane working conditions.
All of the division's clothes, including those mentioned in this Carhartt review, are made in a company-owned factory in Tunisia.
As this Carhartt subdivision has moved into a fashion-forward direction, does that mean they lost sight of what made them such a dependable clothing company? Let's find out by first looking at their highlights:
Highlights
Stunning variety of apparel, including shoes, pants, hats, shirts, and so much more
Carries a pro-worker philosophy
All of their international factories and collaborations have to achieve Worldwide Responsible
Accredited Production (WRAP) certification
All partners must adhere to their strict code of conduct
Durable and dependable construction
Neutral designs make the clothes versatile
The company offers more than just shirts and pants. This Carhartt review will cover the main products available, like shoes, different styles of shirts and pants, and a few accessories.
Carhartt also sells a world-famous set of overalls, as well as a litany of skateboard pieces, keychains, and aprons under the category of Gadgets.
Carhartt Shoes Review
All of Carhartt's shoes are a collaboration with Converse. Although they have other branded deals with Nike, this Carhartt review will focus on those choice Chucks.
Carhartt Converse Review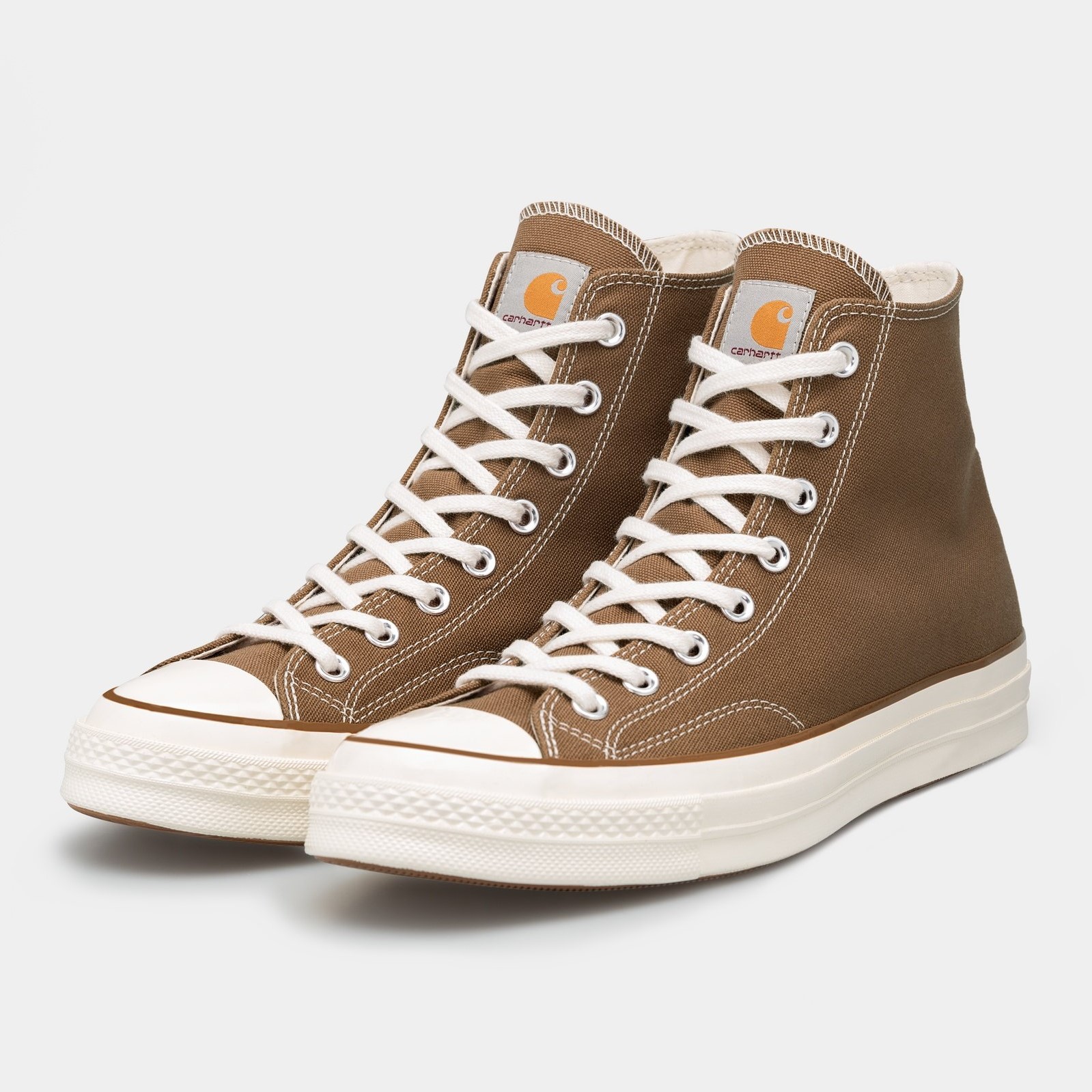 If you love camouflage and high-top Chuck Taylors then you'll be ecstatic to learn the majority of Carhartt's shoes check those boxes.
The Converse x Carhartt Chuck 70s are what you'd expect from two torchbearers of tough American design. They're rugged and rough, exactly how a pair of Converse should be.
These shoes come in brown, green camouflage, and winter camouflage. Only the winter camo design is also available as a low top. They all run half a size larger and are made of a cotton and canvas combination.
Like all pairs of Converse and most Carhartt products, the shoes are unisex. So, if your feet tend to run a bit smaller or narrower, there's no shame in picking up a pair in a woman's size.
All shoes run around $110-115, putting them in the same price range as other high-end Converse models, yet still less than the ubiquitous Converse x COMME des GARÇONS PLAY.
Carhartt Pants Review
It's in Carhartt's pants that some variety begins to emerge, dispelling the notion that all their products are built for sluggin' it in the factory. The pants covered in this Carhartt review run the range from traditional workwear to modern athleisure.
Carhartt Men's Double Knee Pants Review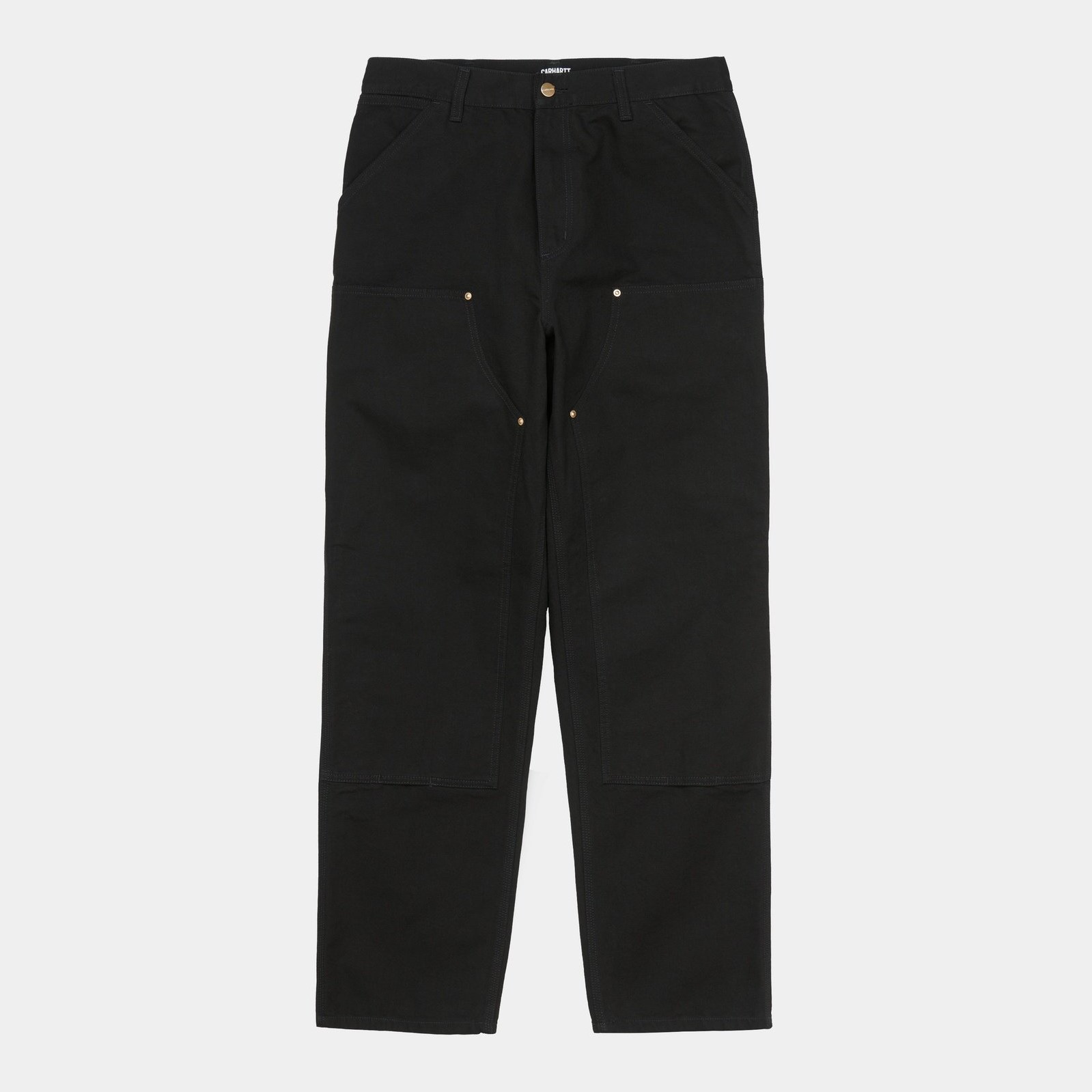 These bad boys are built to work, offering colors that range from the visually subtle to the practically invisible. The double knee refers to the supportive padding over both knees, and these pads give the Men's Double Knee Pants real-world applicability.
If you spend plenty of time at work on your knees, because you work in repair or as a handyman, then these pants are the perfect blend of fashion and function.
These pants come in a straight and baggy fit with a slightly larger waist. With that in mind, the brand recommends ordering a size down.
Sitting at $138 a pair, these 100% cotton pants have a nonchalant look that's just as welcome on the street as it is in the workplace.
The pants come in a variety of blacks, browns, whites, and two variations of camo. The earthy tones are pleasing to look at and have different variations among them. There's a more expensive Men's Double Knee Pants model that comes in two-tone as well as denim.
Carhartt Men's Chase Sweatpant Review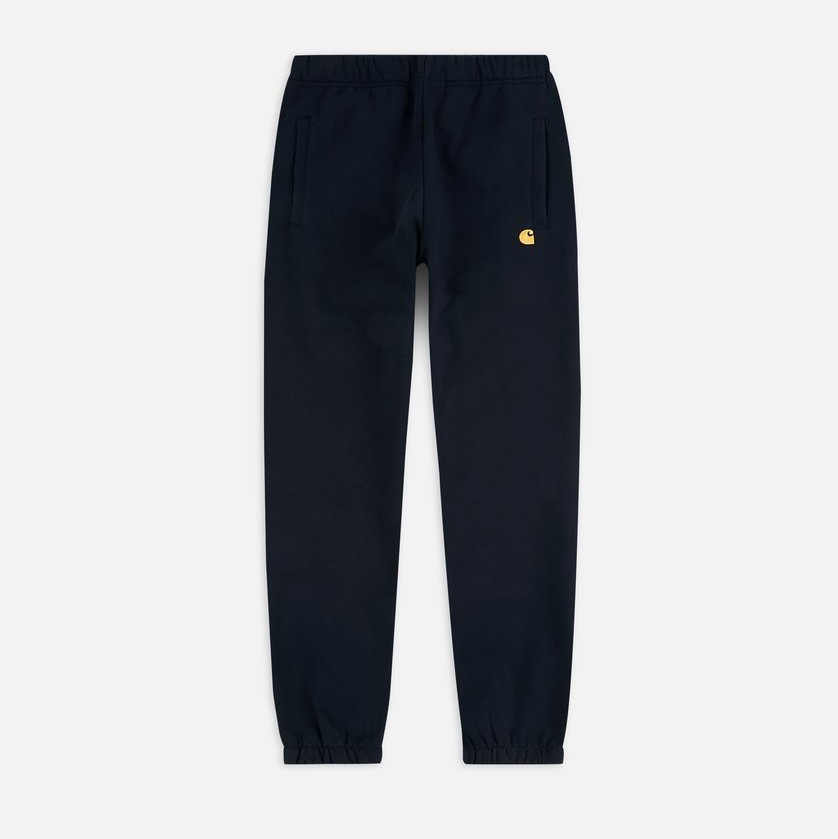 Maybe your line of work involves a bit more athleticism than the standard day job, or you're looking for a great pair of pants to lounge in. In either case, this Carhartt review holds the Men's Chase Sweatpant in high regard.
The pants cost $98 and that can seem pricey for sweatpants until you remember that these pants are firm and functional. The blend of cotton and polyester is as comfy as it is durable.
In addition, the pants feature tapered ankles usually found in contemporary joggers. This, alongside the adjustable waistband, gives the pants a gorgeous, streamlined fit.
The Men's Chase Sweatpants are more casual than the double-knee pants but are still a solid set of bottoms.
Carhartt Men's Lawton Jogger Pant Review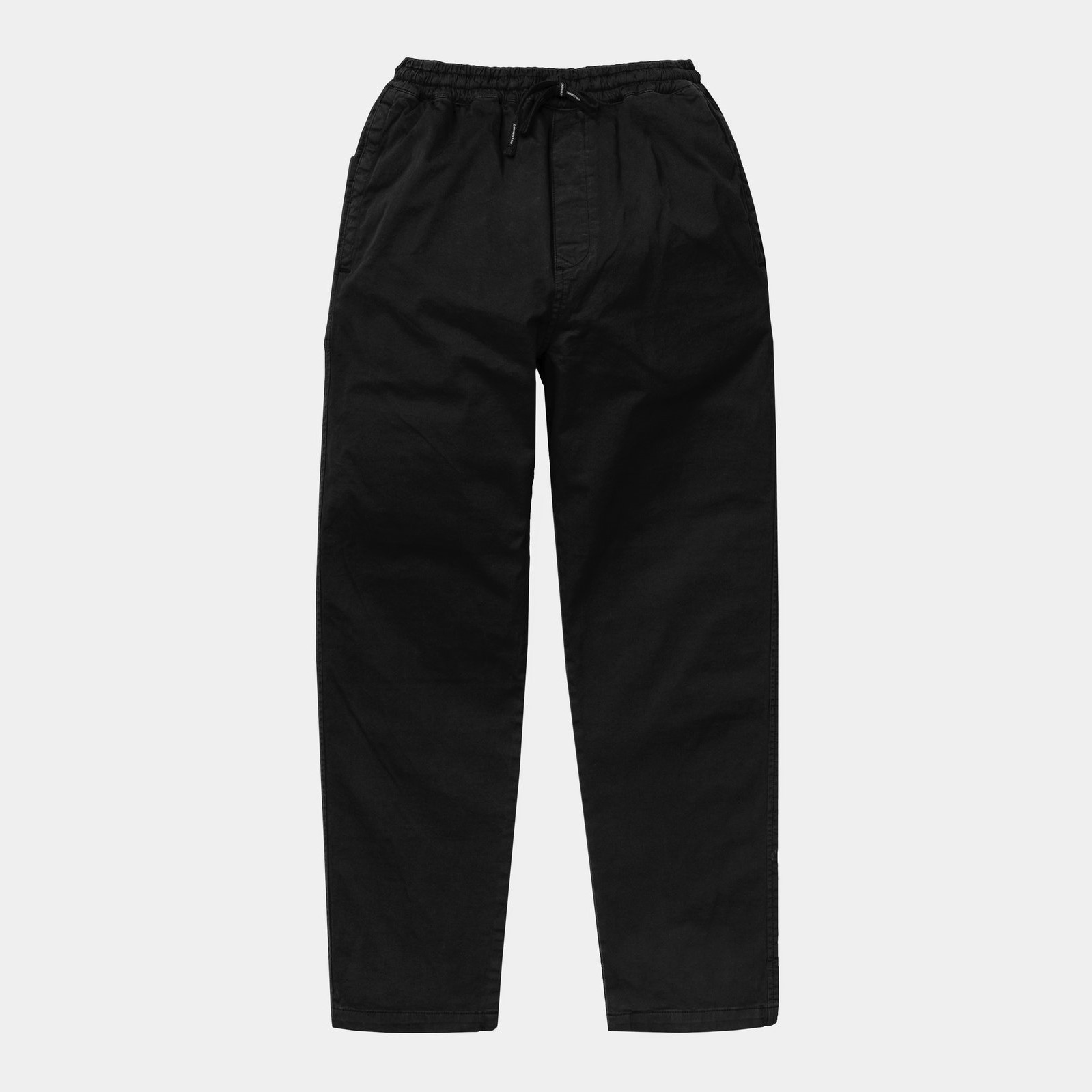 Carhartt breaks the rules a bit here. Their sweatpants are closer to typical joggers and their joggers are more like casually designed work pants. They forgo the typically tapered ankles, instead featuring a drawstring waistband.
The Men's Lawton Jogger Pants fit big, with legs running straight and a dropped crotch to sell a relaxed vibe. To compound this, the 92% cotton bands incorporate twill to make the pants more mobile.
The pants cost $138 and only come in three colors: black, navy, and wall (Carhartt's beige colorway).
Carhartt Hats Review
Sadly, the brand doesn't sell hardhats despite their workwear origins. Instead, this Carhartt review features two of their most iconic releases: their bucket hat and the classic beanie. Note that all of their are unisex.
Carhartt Bucket Hat Review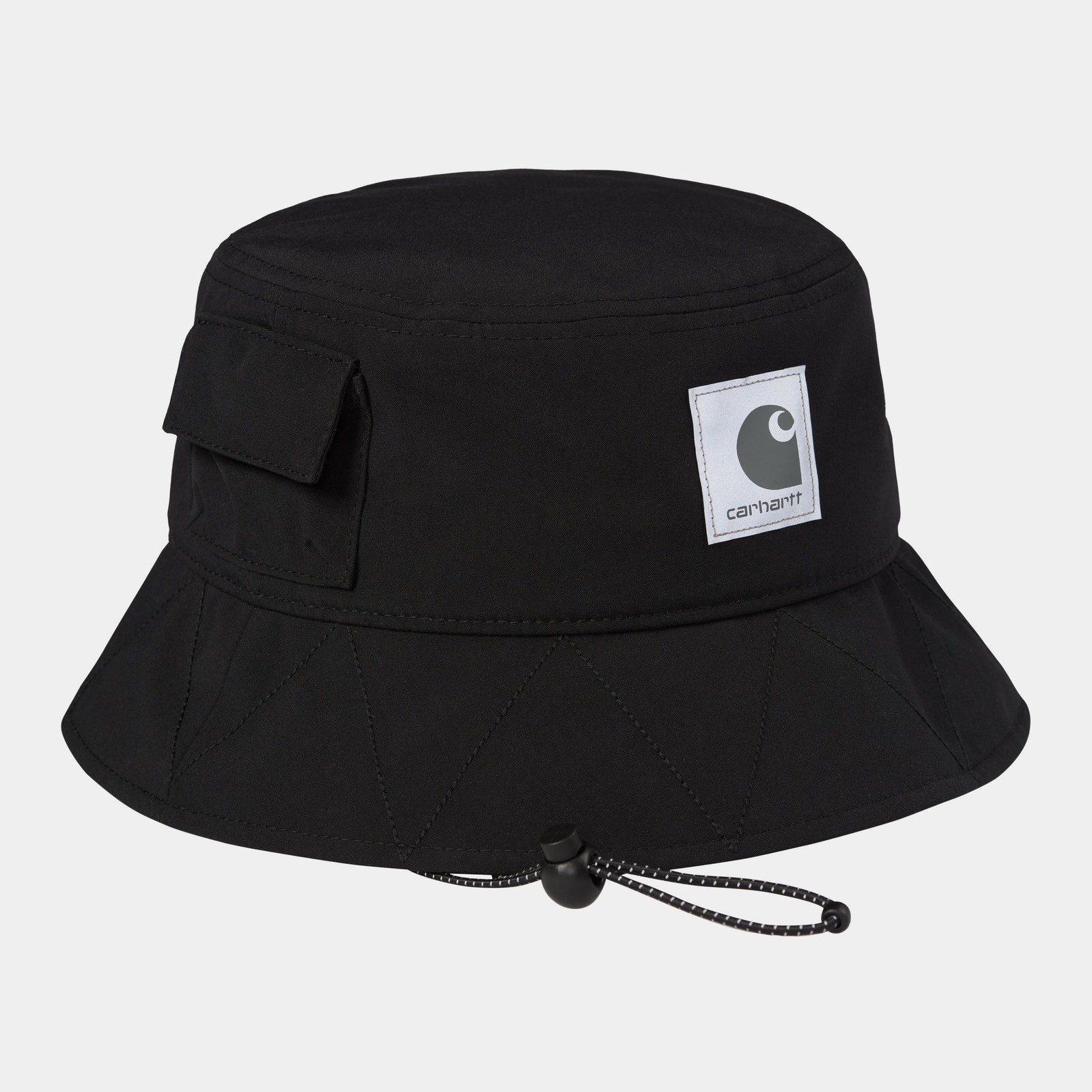 There are a few different versions of Carhartt's Bucket Hat. They all cost anywhere from $65-78, with the more expensive ones being their High Plains Bucket Hats. These hats come in a fleece-like material and are only available in camouflaged designs.
Carhartt's Kilda Bucket Hats are more summer and warm weather friendly. They're also lined just like the High Plains Bucket Hats, but these caps are available in black and olive green.
What distinguishes the Kilda Bucket Hats are their accessories. They have a cool, and rarely implemented, side pocket and a removable neck cord. This Carhartt review thinks they're practically begging you to take them on a hike.
Carhartt Beanie Black Review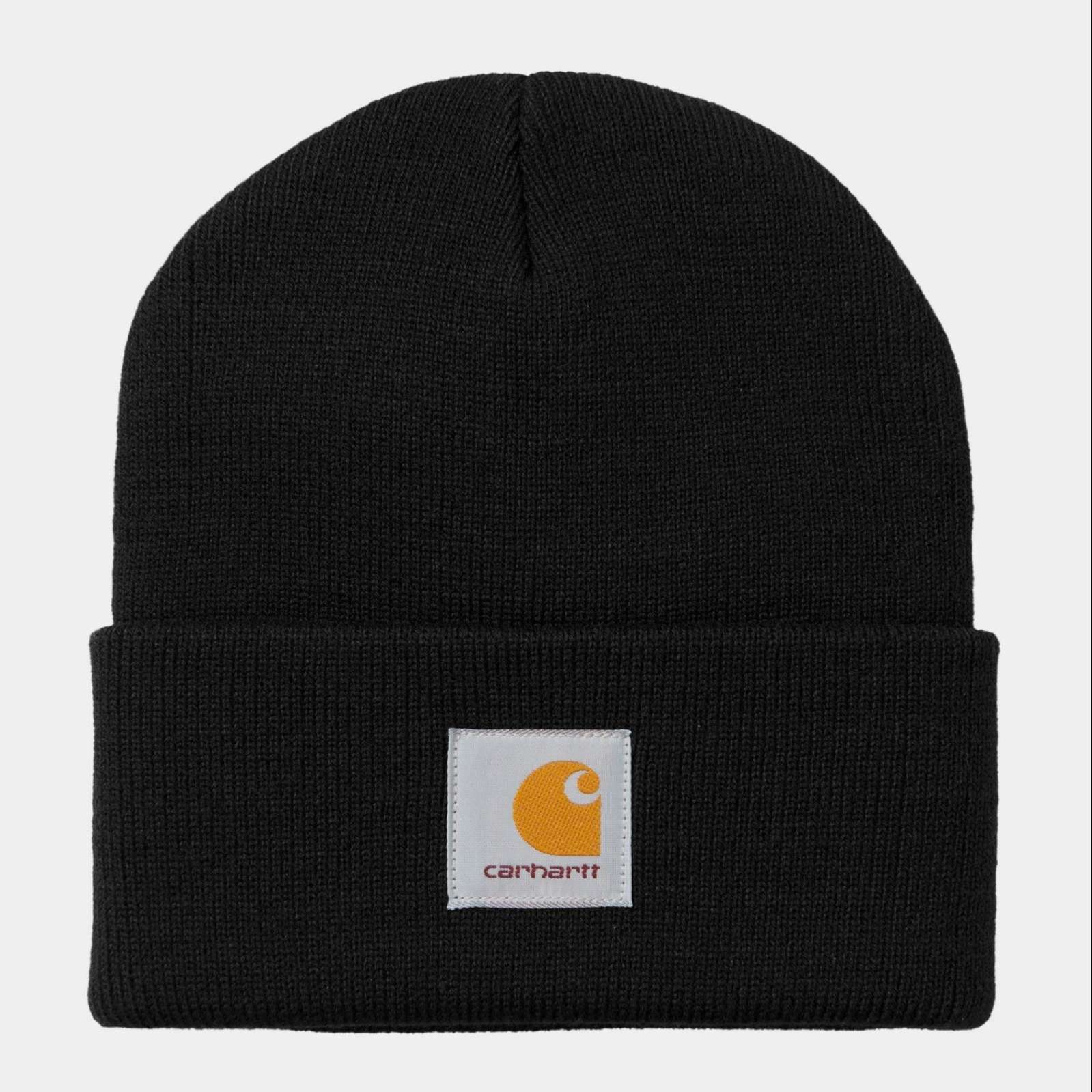 If you're talking about Carhartt then you're talking about this beanie. It's easy to see why it's so popular. It's soft, tough as anything else from the brand, and comes in enough colors that you could designate one to each calendar month.
The Short Watch Hat only comes in one size, but the stretchy acrylic make-up is perfect for winter and people with all head sizes. What can be an issue is the length, as it can eat up some people's heads if they have smaller faces.
The beanies all cost $25, a solid price for such a dependable winter cap.
Carhartt Shirts Review
This brand is king when it comes to simple shirts because of their workwear roots. Our Carhartt review will be covering two shirts that capture the true worker's spirit, the Glenn Shirt Jacket and the Master Short Sleeve Shirt.
Carhartt Glenn Shirt Jacket Review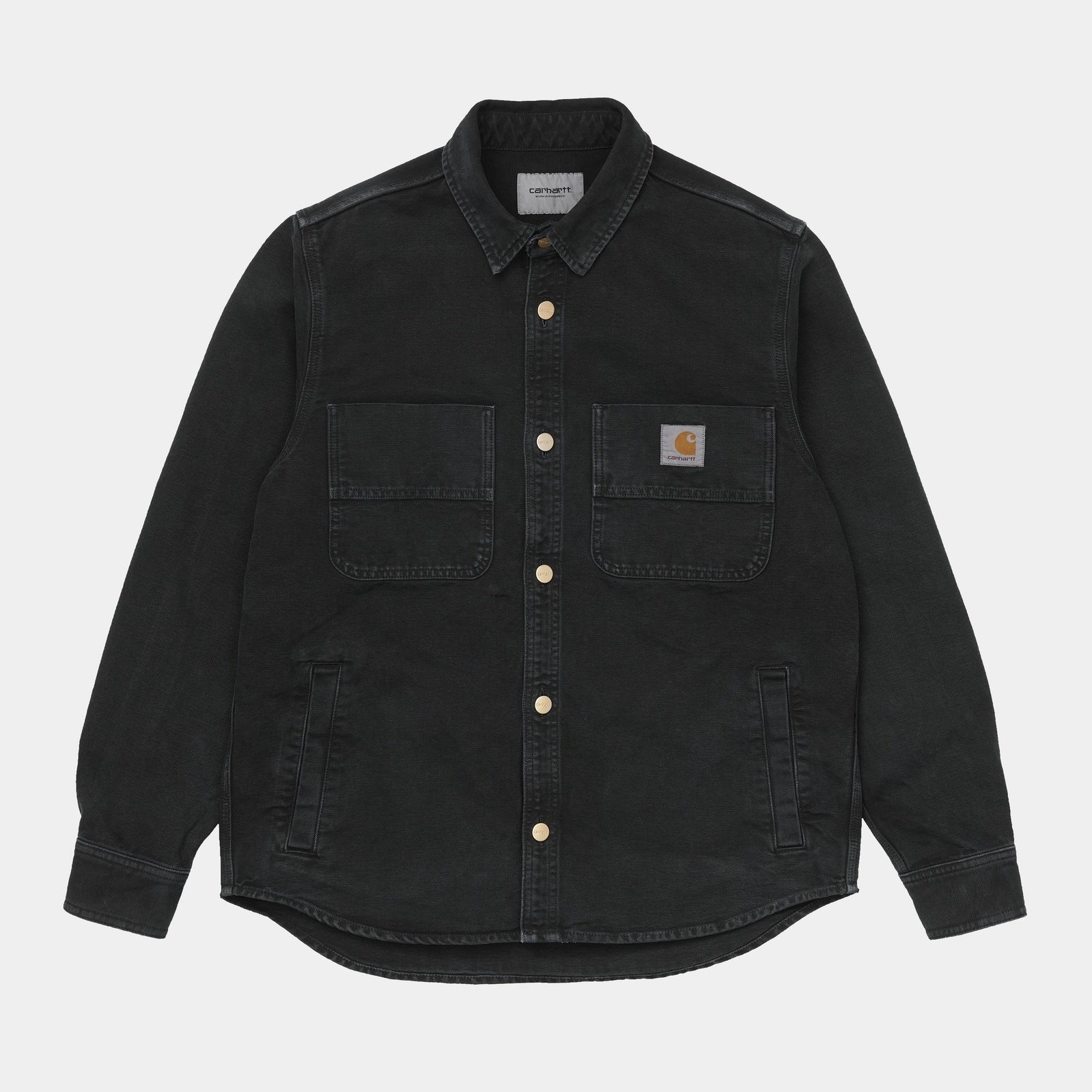 Macklemore might balk at the $208 price tag of the Glenn Shirt Jacket. For such a simple canvas shirt there must be something that justifies the high price tag.
Luckily, there is. The shirt is 100% organic cotton and designed to be slowly broken in. It'll fit tighter than expected upon wearing it for the first time. It'll conform to your body in time, eventually becoming the best-fitting shirt in your closet.
The Glenn Shirt Jacket is available in navy and an off-white colorway. There's no lining so it's not great to offset the cold by itself. This makes it less of a jacket and more of a traditional shirt, and a great-looking one at that.
Carhartt Master Short Sleeve Shirt Review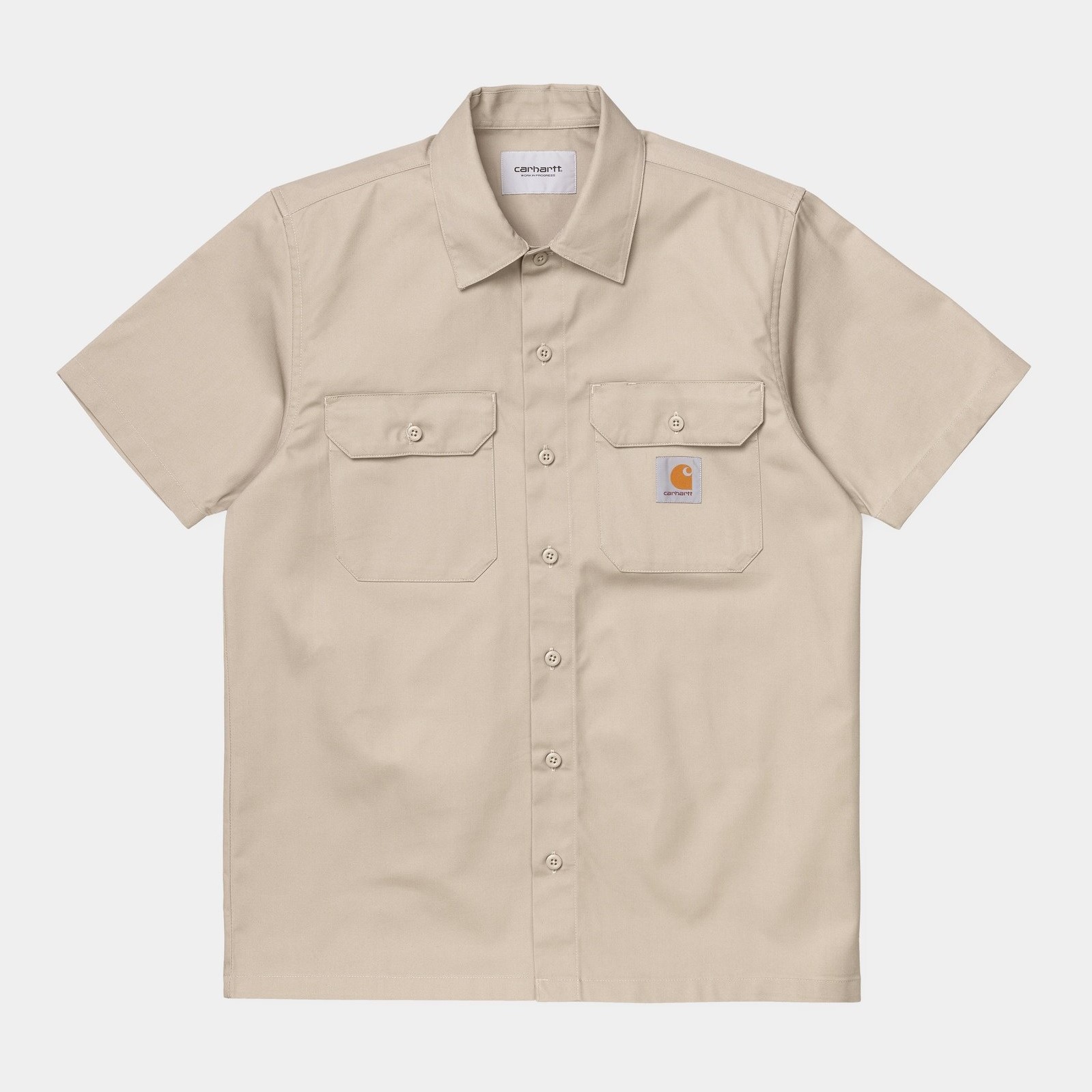 Basic might've been co-opted into an insult, but trust this Carhartt review: the Master Short Sleeve Shirt is basic in all the right ways. It has a clean and simple design, it fits true-to-size, and the polyester, cotton, and twill blend make it comfortable in all situations.
Interestingly, the shirt was inspired by the uniforms of American gas station workers, perhaps explaining the shirt's simplicity. It's only available in the Wall (beige) color. Sizewise, you'll only be able to nab a small size from Carhartt's website.
The Master Short Sleeve Shirt costs $88. That's not a bad price for a timeless and versatile piece.
Who is Carhartt For?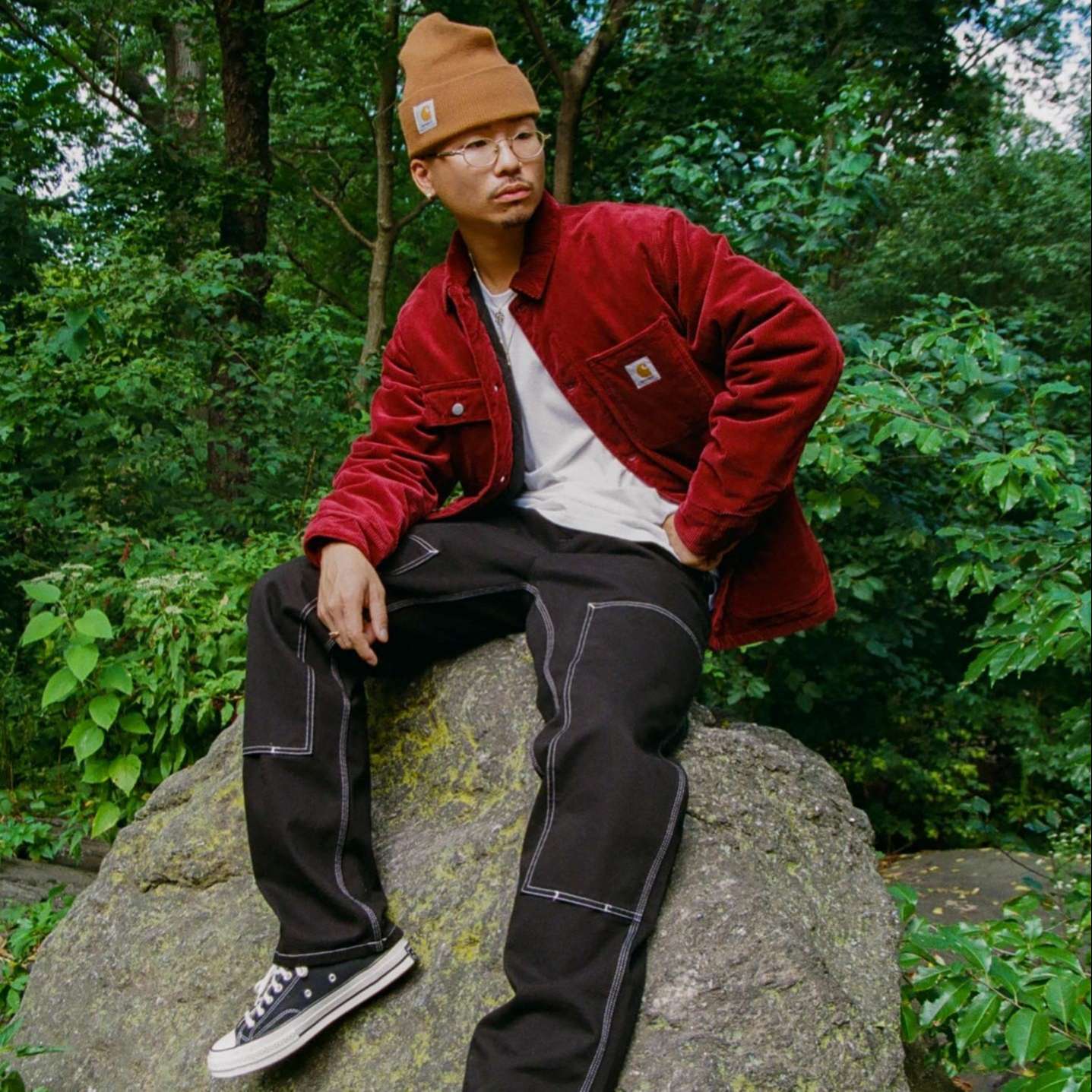 Despite the parent company's workwear focus, Carhartt is not designed with heavy labor in mind. Yes, it carries the same rough and tough composition as the original Carhartt but is better suited for everyday use.
If you're kicking it with your buddies and want something timeless yet dependable, Carhartt might just be up your alley.
Speaking of kicking, let's discuss kickflips. Carhartt is perfect for rougher hobbies like skateboarding. Their fashion focus and high durability mean they'll survive any bumps and bruises incurred along your path to perfecting the ollie.
Carhartt Reviews: What Do Customers Think?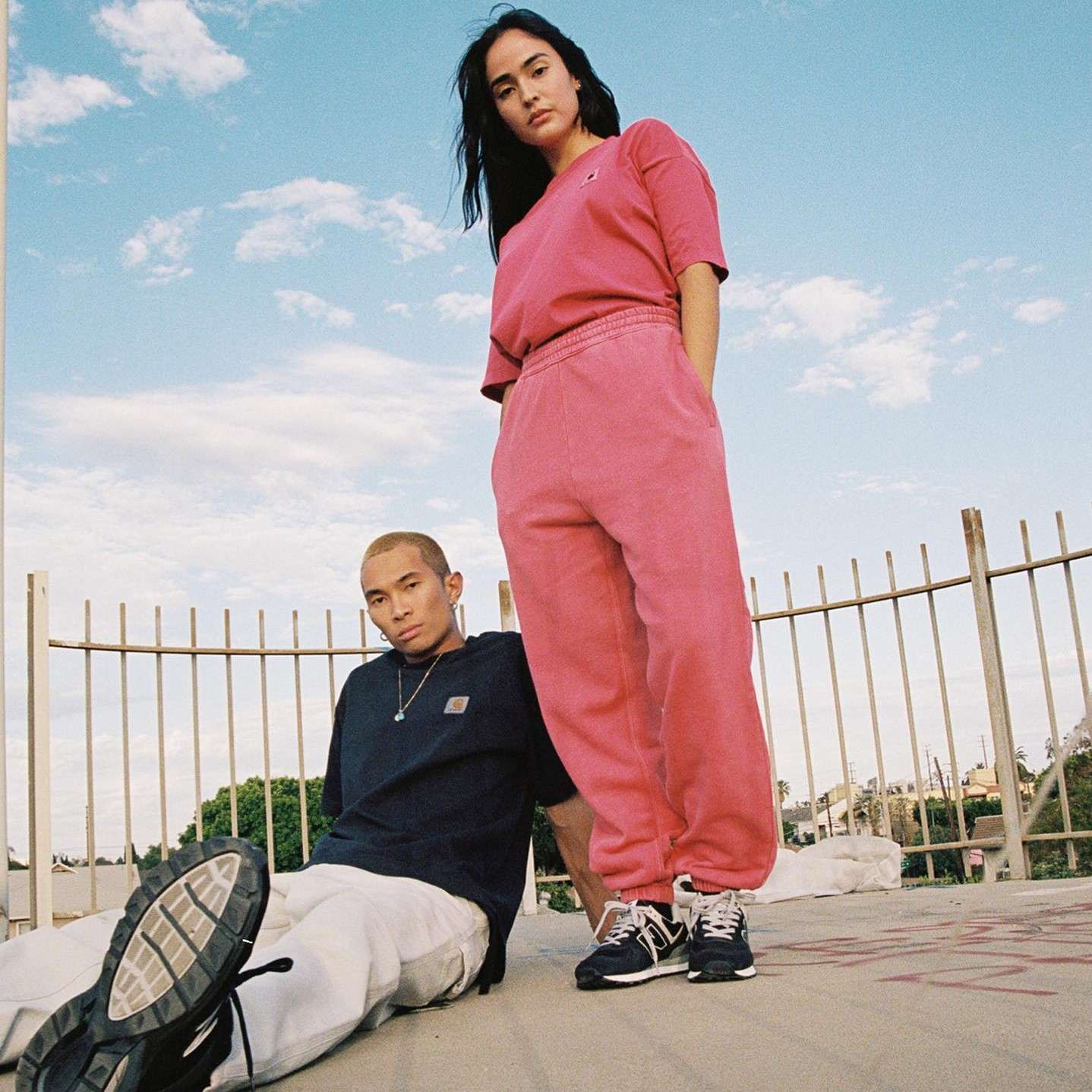 Finding reviews for Carhartt products online is tough because they're only available through select retailers, but we put on our virtual detective hats to see what people really think about the brand. Unfortunately, the brand does not host reviews on their website.
Carhartt holds a 2.1/5 score based on 119 reviews on Trustpilot. Customers seem generally very pleased about the construction of the workwear pieces.
One buyer writes, "As for the quality of the clothes I am always very pleased- I have some carhattt items thag I've been wearing regularly for years and they still look almost brand new."
There are some shipping related complaints from the UK, but the Carhartt website explicitly states that they only ship to the US and Canada. Indeed, the negative reviews focus on the company's policies rather than the quality of their clothes.
Of the positive reviews on Trustpilot, customers claimed the buying process was the "Smoothest purchase you can imagine." Another five-star review sang praises for the quality of the items: "The quality and value for money is impossible to beat."
The Men's Burton x Carhartt Fairburn 3L Car-Lux Hooded Jacket has a perfect 5-star rating based on two reviews from the Burton website. One customer proclaimed they "Love the styling on the jacket and it seems to be completely water resistant."
Esquire spoke highly of the Master Pants, saying, "the Master Pant finds the perfect balance between slim-fit pants and wider workwear pants." They later boasted that the double stitching and blend of polyester and cotton make the pants nearly indestructible.
Nordstrom has the same problem with lack of reviews as Burton, but we are able to include this little bite of what one customer thought of the brand's Payton Wallet: "Cute. Lots of "storage" space inside with pockets and folds."
Overall, this Carhartt review found that customers are satisfied with the products, citing high quality that more than justifies the price tag.
Is Carhartt Worth It?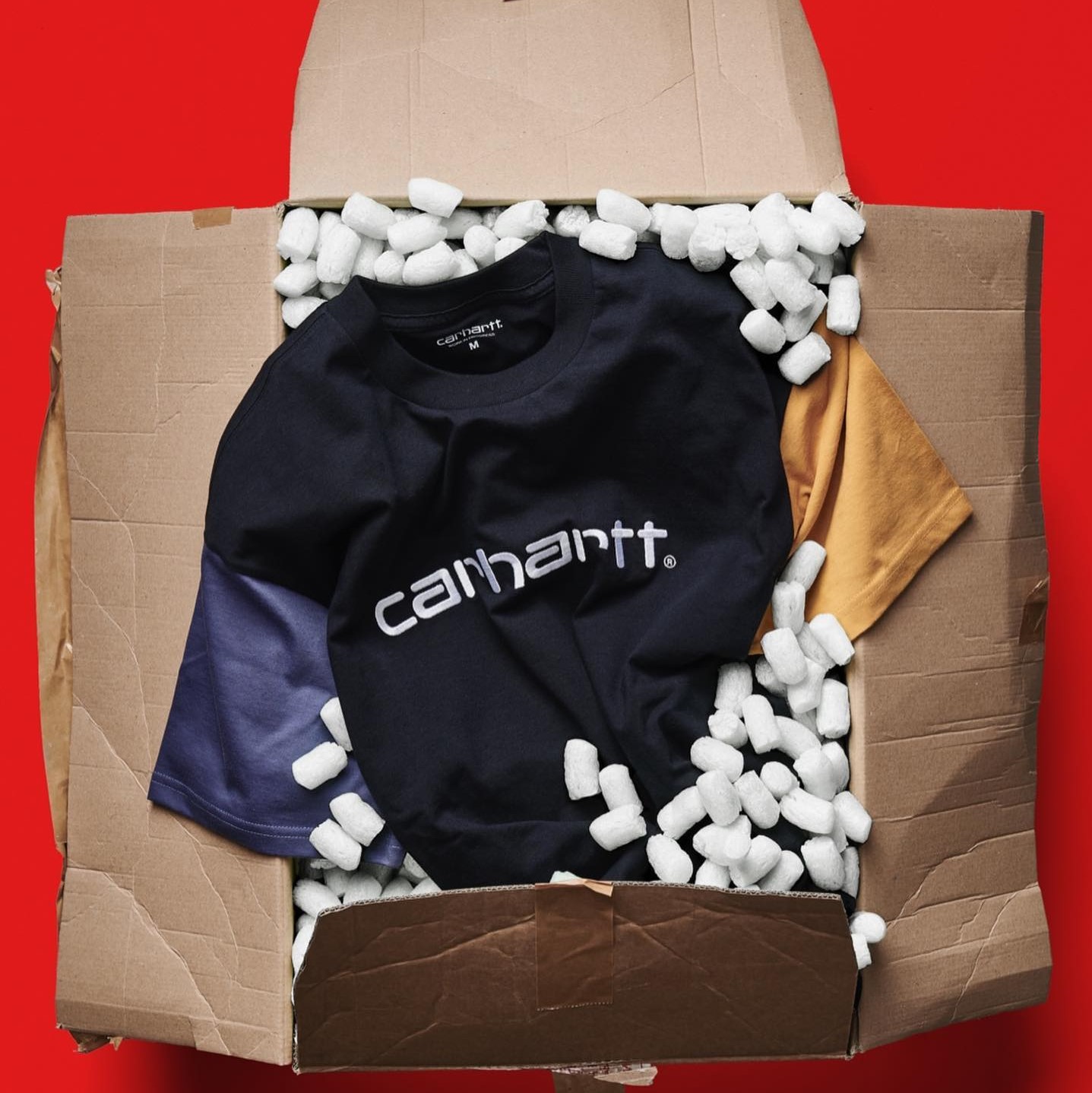 Carhartt garments are worth the purchase because of their clean looks and versatility. They are both functional and fashionable. You can integrate them into most outfits and work attire with ease—granted, that's if you prefer a relaxed style.
Even just to lounge in, Carhartt products are some of the most durable clothes available. The only reservation is if you are not someone who requires heavy-duty fabrics or if your fashion tastes don't fit the brand's streetwear aesthetic. But all in all, we highly recommend at least browsing the collection!
Carhartt Promotions & Discounts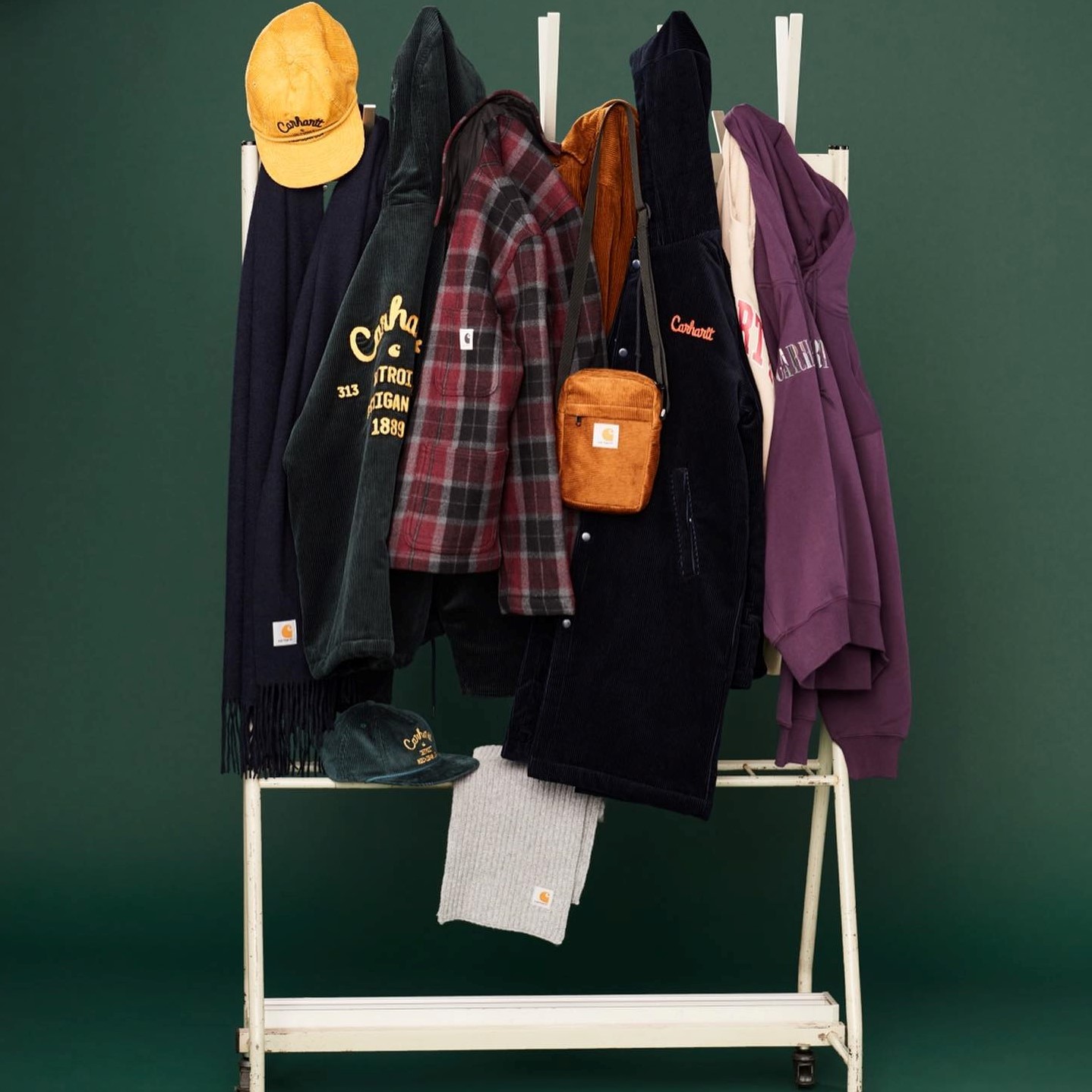 Carhartt doesn't offer any sales or promotions on their website. That being said, the original site has a clearance section that's worth a gander.
Where to Buy Carhartt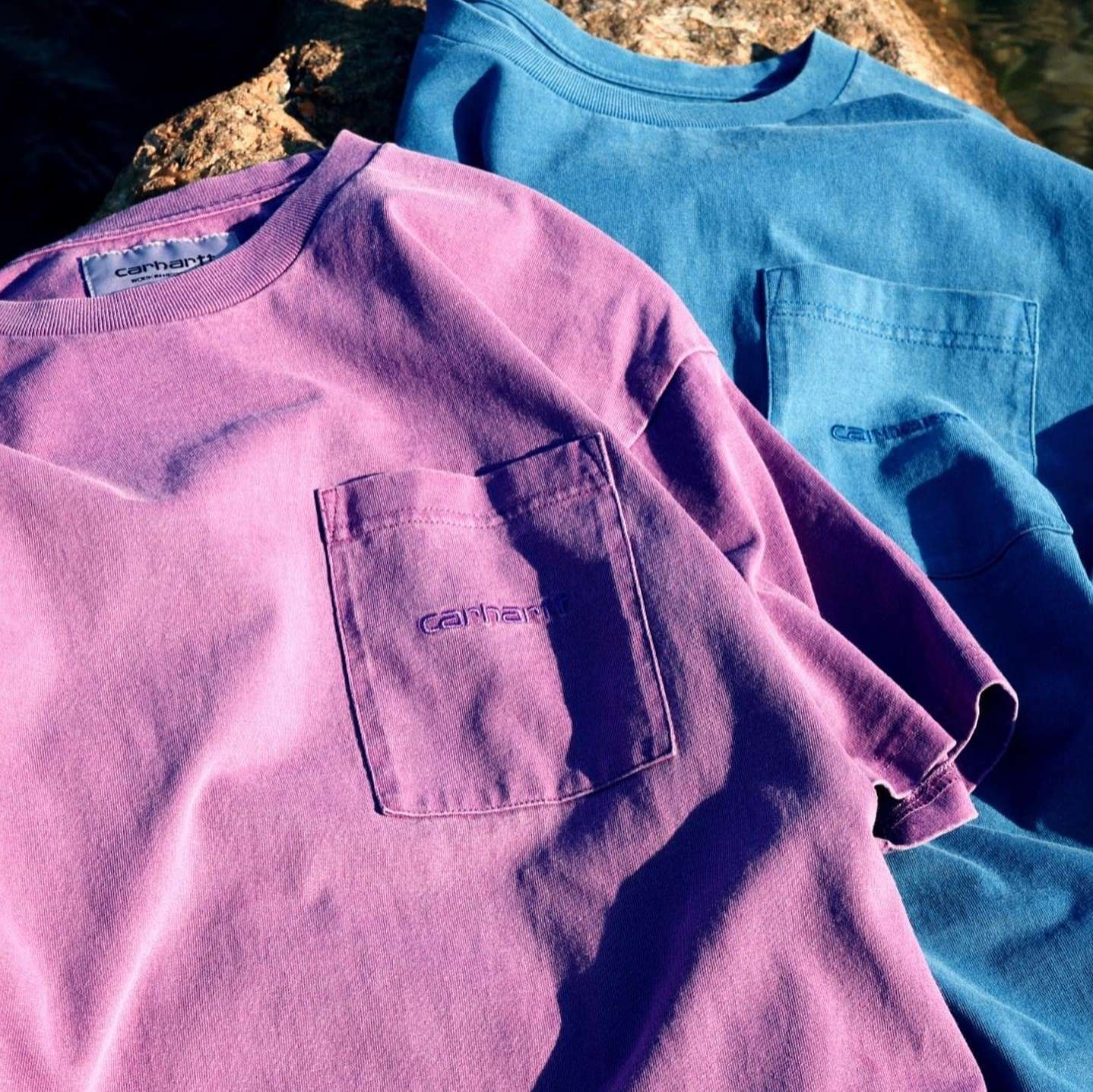 You can purchase Carhartt items from their website carhartt.com. They also have brand stores in Los Angeles and NYC.
Large retailers like Nordstrom stock Carhartt products in the United States. The brand is also available online through Altitude Sports, East Dane, Madewell, Mr. Porter, and Ssense.
FAQ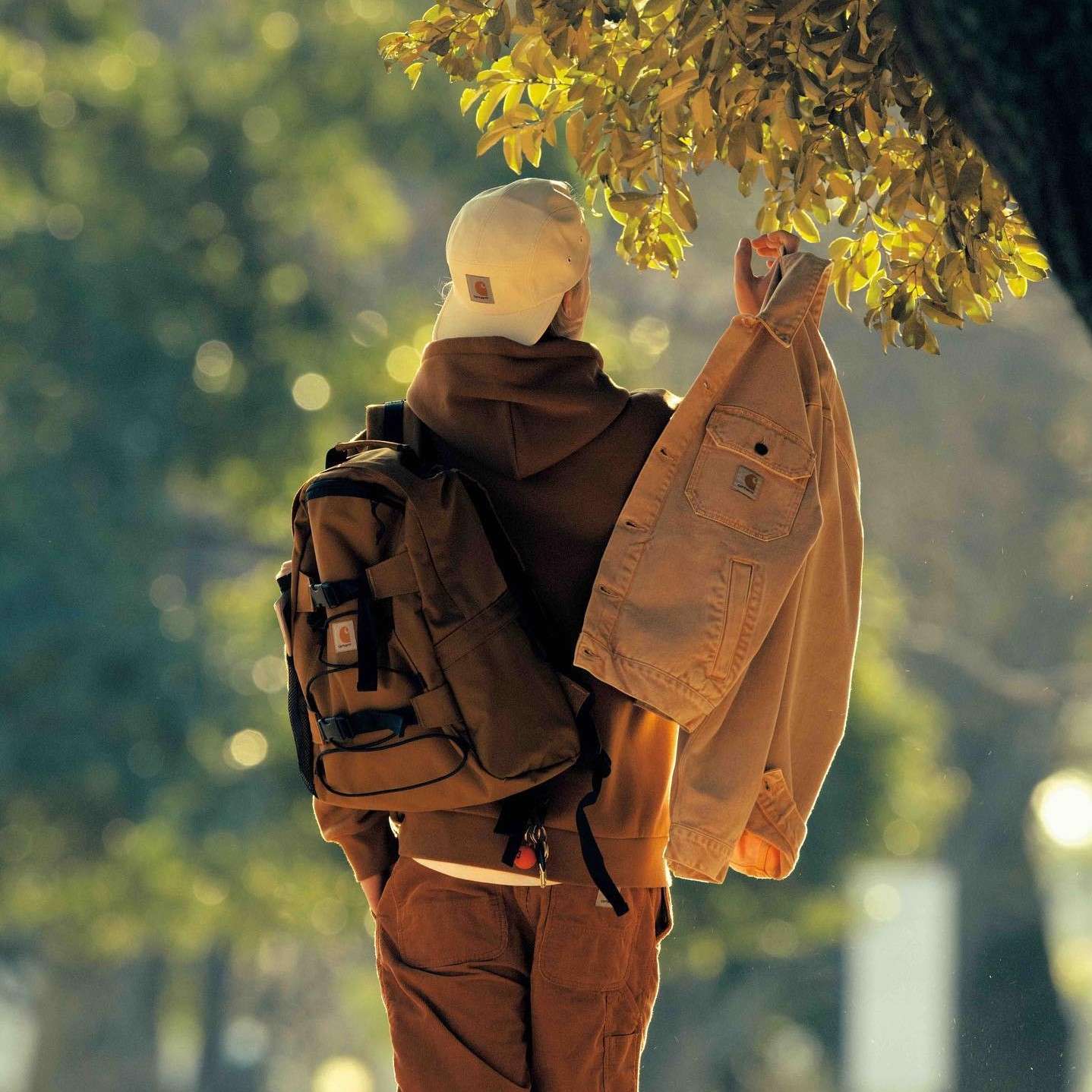 Does Carhartt make clothes for women?
They sure do! Their women's line is similar to their men's line, and you'll likely find something intriguing in the lads' category because neither section is explicitly gendered in regards to fits or designs.
What kind of leather does Carhartt use for its products?
Carhartt does not use any leather in any of its products.
Is real fur used on the trims of Carhartt jackets?
True to their promises of being more eco-friendly, real fur is not used on the trims of Carhartt Jackets.
How should Carhartt garments be washed?
Wash Carhartt garments in cold water without bleach. You can safely put them in the drying machine, so long as you set them to medium.
What is Carhartt's Shipping Policy?
If you are within the continental United States, then Carhartt offers free shipping for orders over $50. The only other country the website ships to is Canada.
There is a $40 flat shipping rate to Canada and your product will arrive anywhere between 3 to 10 business days.
For US orders (excluding Hawaii and Alaska), there are three different shipping options available:
UPS Ground delivery takes 2 to 5 business days and only costs $8
UPS Ground Delivery with a Signature Required takes the same amount of time (2 to 5 business days) and costs $10, but this fee is waived for orders over $500
UPS Overnight Delivery is the fastest and most expensive option. These orders promise delivery within 1 to 2 business days but cost $28
What is Carhartt's Return Policy?
Their return policy regarding US orders follows this process:
Within 14 days of the delivery, you need to obtain a return authorization form and fill it out (the form can be found on their returns page)
After your request has been approved, you have 7 days to return your item to Carhartt
Returns cost $7 and you will be reimbursed for the product with either a refund or credit towards a different Carhartt product. It's important to note that this credit can only be redeemed online. The $7 fee is dismissed if you opt to exchange the product for a different product or store credit.
You cannot exchange or receive refunds at physical locations from products you purchased online. Bummer, we know. All the tagging and packaging must be kept intact on items and they must be unused. They will also not refund shipping charges.
All sales to Canada are final. Sorry, eh.
How to Contact Carhartt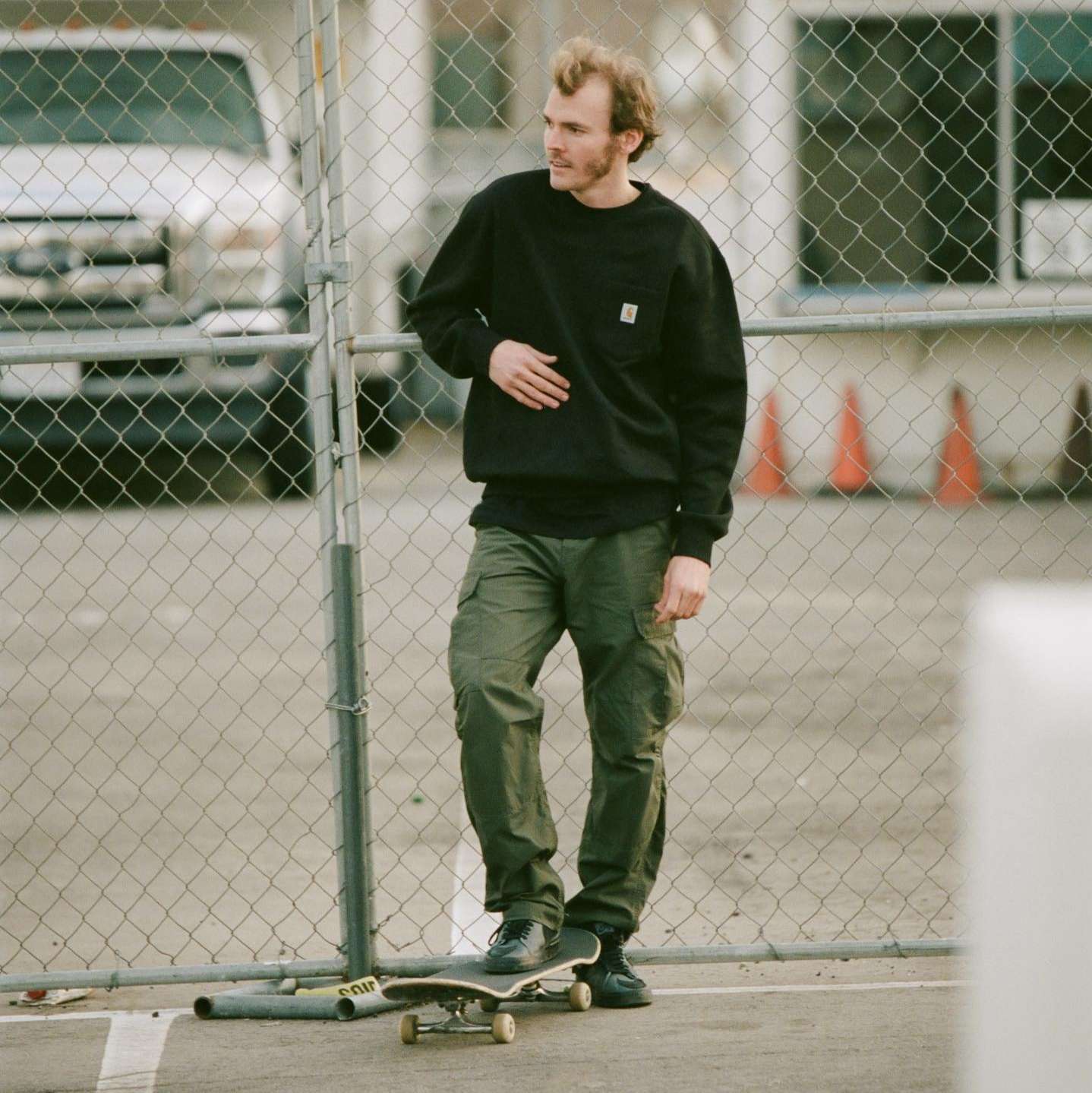 If you have any questions after reading our Carhartt review, you can reach out to the brand through the contact page on their website.
For any other issues, you can email their team at [email protected]. They operate from 8:00 am – 9:00 pm EST every day of the week.