With its 97-day money-back guarantee and wide range of hosting packages, DreamHost is a solid entry in the Australian web-hosting market. Their uptime numbers hover around 99.96 percent, and with speeds of 719 ms, they are putting up some impressive numbers.
Is DreamHost the one you've been waiting for? If maybe, as long as you're not looking for a Windows-based platform. Otherwise, there's plenty to like about this veteran of the web-hosting scene.
Pros
Average of 99.96 percent uptime in recent months
Fast page loads
Unlimited bandwidth
Knowledgeable support team
Good WordPress hosting options
97day money-back guarantee
Cons
Access to customer support can seem limited
Website migrations often are available only on a pay basis
DreamHost has been in operation for approximately two decades. They offer a 100 percent uptime guarantee and 24/7 customer support. The company claims to be passionate about open-source software and WordPress. As the power behind 1.5 million websites, DreamHost is a popular choice for webmasters around the world.
Overview of DreamHost Web Hosting

DreamHost does try to take the complication and the guesswork out of building a website. They provide a custom control panel that is intuitively designed. No advanced-level knowledge is required here if you're a first-time webmaster.
If you need to build a website, then DreamHost can help you here too. They have an easy-to-navigate web builder that features plenty of good-looking themes. People who prefer WordPress will be happy to find their favorite platform fully supported by DreamHost DreamHost is one of WordPress's recommended web hosts.
Of course, website building is not DreamHost's specialty. If you want a really out of the ordinary website, then you'll want to check out some of the best website builders that are available.
When you choose DreamHost, you'll always have the option of interacting with people who provide knowledgeable tech support. Just don't expect to be able to call them on the phone because this option isn't available.
With above-average speed and uptime, you can trust DreamHost to give your website the performance that it needs to succeed. Plus, you will discover numerous apps and plug-ins that will enhance the functionality of your website. Look for helpful addons like Joomla, Tumblr, Shopify, Drupal, and others.
DreamHost Web Hosting Pricing

This company offers plenty of choices for hosting. Whether your organization is large or small, you'll find an option that suits your needs.
DreamHost Shared Hosting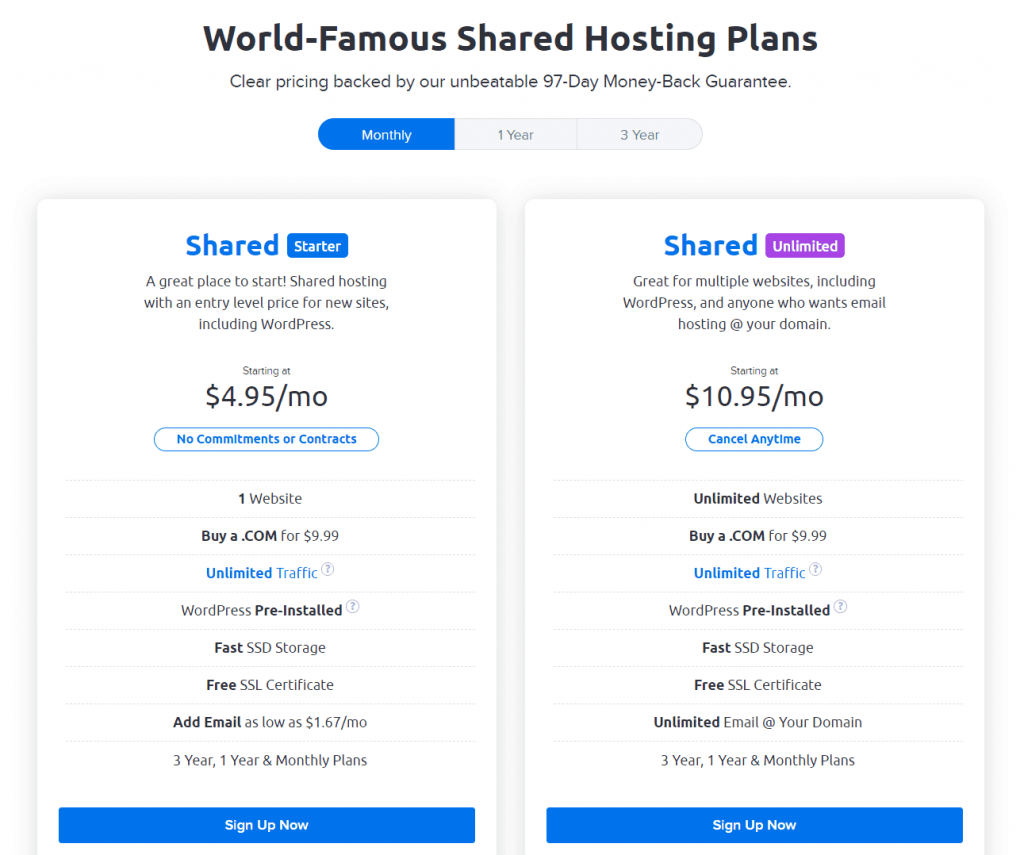 DreamHost's shared hosting plans may be purchased on a month-to-month, one-year or three-year basis. Of course, the three-year package will give you the biggest cost savings. If you're just starting and think that three years is too much of a commitment, either of the shorter options would probably work out just fine and not cost an arm and a leg.
One thing to be aware of is that if you go with the month-to-month option, you will have to buy and register your domain name for about AU$9.99. With the longer-term options, the domain name is included for free.
As DreamHost's website says, their shared hosting plans are an ideal place to start for the novice webmaster. They are simple, straightforward and affordable. The user interface is friendly and approachable, and there are numerous options for running a blog, a business website or even an online store. A range of customizable themes and compatible plug-ins make this a versatile but easy-to-use choice. The regular updates and 24/7 support are essential features.
DreamHost will migrate your existing WordPress website if you have one. Whether this is the case for you or not, you'll appreciate the accessible admin panel, free domain name, free email addresses, free privacy protection, and the one-click installation. Backups are automated, and the free SSL certificate keeps your traffic safe and secure.
When you choose shared hosting with DreamHost, you get unlimited MySQL databases and access to numerous advanced tools. Among the features are secure shell access, a full Unix shell, access to raw log files and support for Python, Perl and Rails.
Currently, DreamHost offers two shared hosting plans.
Shared Starter
Starting at just AU$2.59 per month for the three-year subscription, this package includes one website with a free domain. Traffic is unlimited, and you get SSD storage along with the pre-installation of WordPress. If you like, you may add an email to this package for a nominal monthly amount. For reference, the month-to-month cost on this package is AU$4.95.
Shared Unlimited
The Unlimited plan starts at AU$5.95 per month for the introductory period of three years. After that, the price goes up to AU$7.95 per month. This package provides you with an unlimited number of websites, unlimited traffic and unlimited email addresses for your domain at no extra charge. If you elect to go with the month-to-month option, you'll be charged AU$10.95 each month.
VPS hosting by DreamHost is a step up from the shared hosting packages. Like other VPS plans, you get resources that are dedicated to your website alone. This means improved speed and performance, metrics that count on a growing website.
Despite the increased functionality, customers at this level still get an incredibly easy interface that it's possible to have a website up and running in minutes.
If your website and its needs grow, you can scale up to more storage and RAM in seconds. With these VPS packages, you get everything you need including email, SSL, SSDs, privacy features, and unlimited domains. With unlimited bandwidth and a 100 percent uptime guarantee, your website is on the road to success. You even get unlimited MySQL databases and unlimited email accounts.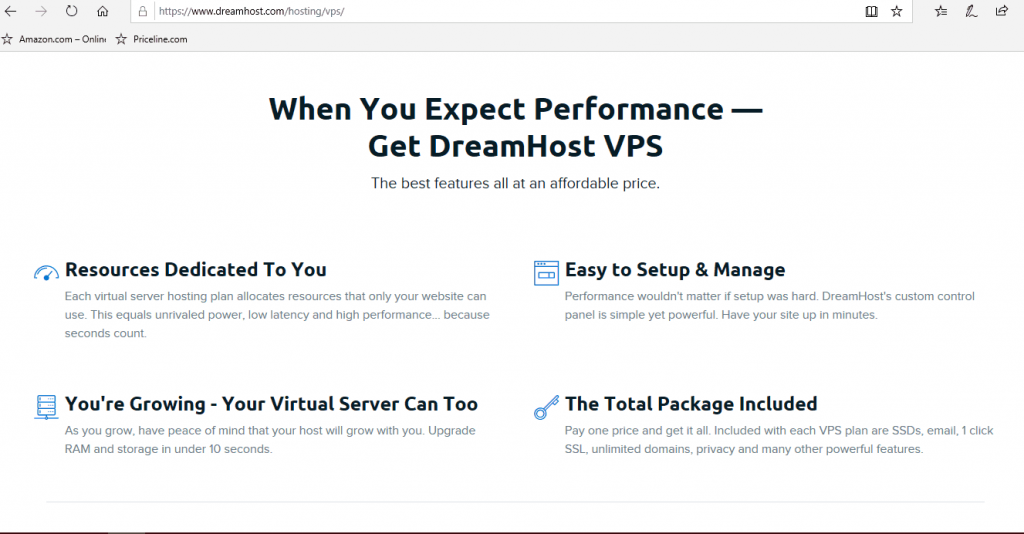 Currently, DreamHost offers four VPS plans. Each one can be purchased on a month-to-month, one-year or three-year basis.
VPS Basic
This one is for the website that's just starting. It comes with one GB of RAM, 30 GB of SSD storage, unlimited websites and unlimited traffic. The monthly plan costs AU$15 per month. A one-year package costs AU$13.75 per month, and the three-year deal runs AU$10.
VPS Business
Designed for small businesses, these packages include two GB of RAM, 60 GB of SSD storage and the same unlimited options that are included in the Basic plan. Month-to-month, this package costs AU$30 per month. One-year plans bring the price down to AU$27.50 per month with three years costing AU$20 per month.
VPS Professional
This package boasts the same unlimited features as the previous two. However, it expands the RAM to four GB and the SSD storage to 120 GB. Running $60 on a month-to-month basis, the price for this package drops to $55 per month for one year and $40 per month for three years.
VPS Enterprise
This package is designed for websites that demand much more in the way of resources. Including eight GB of RAM and 240 GB of SSD storage, this $120 per month plan is a good deal for a growing business. Of course, signing up for one year brings the price down to $110 per month, while a three-year subscription costs $80 per month.
DreamHost Dedicated Hosting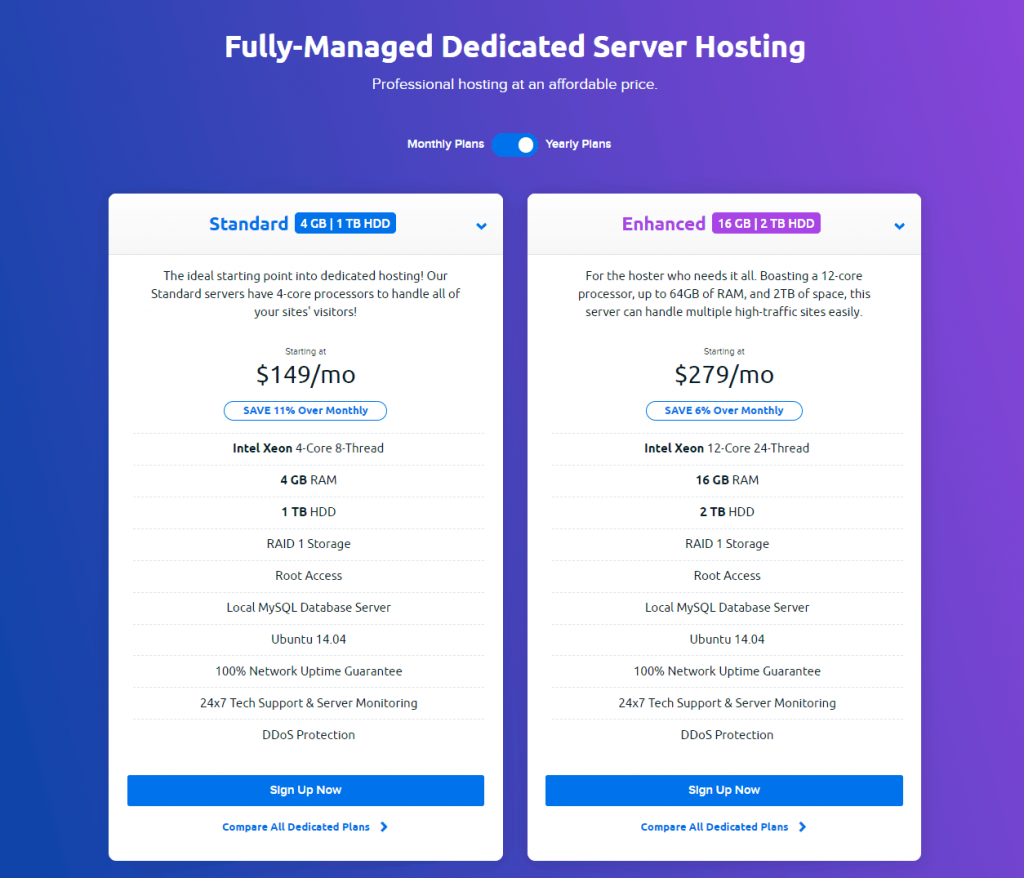 Fully managed, dedicated server hosting from DreamHost is designed for the business website that requires wholly committed resources and upgraded security. Customers may choose from either monthly or yearly plans that offer state-of-the-art hardware and software.
Website performance is upgraded with these plans. DDoS protection and 2N+2 power redundancy offer peace of mind as does the 100 percent uptime guarantee. Despite all of the sophisticated capabilities that come with these packages, the interface remains user friendly.
Customers get complete root and shell access and the ability to power cycle or reboot their server whenever it's necessary. Other features include Ubuntu Linux, OPcache, RAID 1 storage, Node.js, PHP7, Ruby, Python, Perl and much more.
DreamHost provides two packages for dedicated hosting.
Standard
Costing AU$169 per month or AU$149 per month for a full year, this package includes an Intel Xeon 4-Core 8-Thread server, four GB of RAM, one TB HDD and the other features already mentioned.
Enhanced
Monthly, this plan will cost $299. If you sign up for one year, you'll pay AU$279 per month. This gets you an Intel Xeon 12-Core 24-Thread server with 16 GB of RAM and two TB HDD. Even for a website that's experiencing serious growth, this should be plenty of power.
DreamHost WordPress Hosting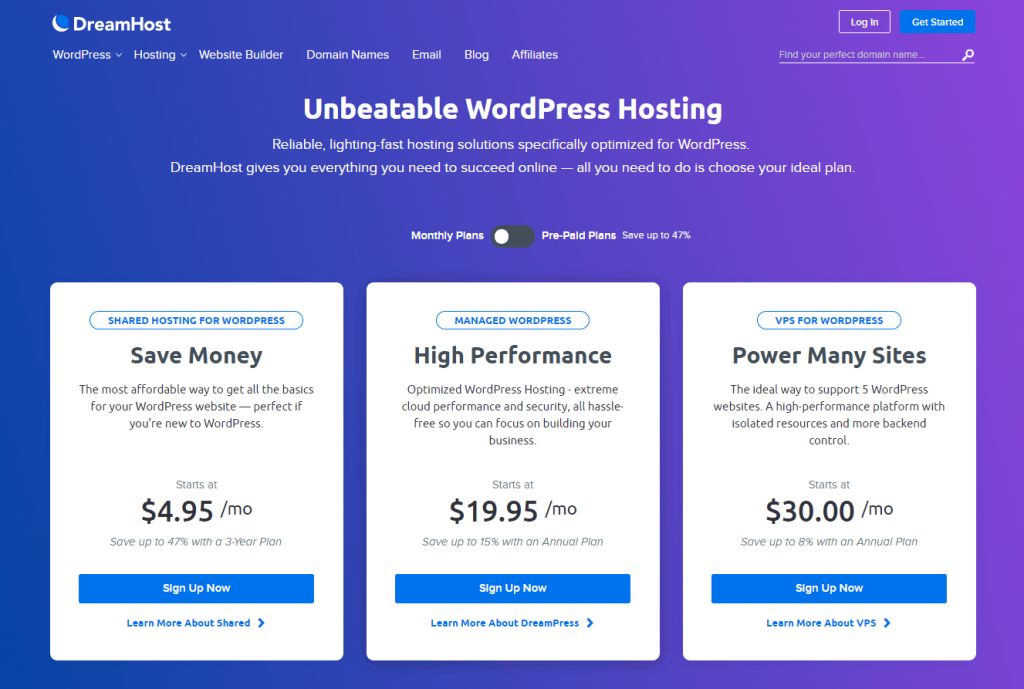 If you are strictly dedicated to WordPress websites, then you may want to check out DreamHost's WordPress hosting. It's worth noting that WordPress endorses DreamHost as a host for its platform, so you'll likely find all of the customization and power that you need here.
All of the WordPress hosting plans include instant setup for WordPress websites, a free domain, and a user-friendly panel.
WordPress updates are automatic, and plenty of privacy protection is included. With free email hosting and an included SSL certificate, this is a straightforward and affordable option for the WordPress devotee.
DreamHost provides both shared and managed WordPress hosting. Additionally, you can go with a VPS option. The shared and VPS packages are the same as those reviewed above. This leaves the managed WordPress hosting as the only remaining service to be detailed.
WordPress Managed Hosting
Known as DreamPress, this hosting service is available in three tiers and on either a monthly or annual basis. The baseline DreamPress subscription allows for approximately 100,000 monthly visitors. It has unmetered bandwidth and 30 GB of SSD storage. This costs AU$19.95 per month or AU$16.95 per month for one year.
The upgraded DreamPress Plus package features unlimited CDN, and 60 GB of SSD storage for approximately 300,000 monthly visitors. Month-to-month, this plan costs $29.95, with a one-year subscription bringing the monthly price down to AU$24.95 per month.
DreamPress Pro is designed for websites with more than one million visitors each month. It has 120 GB of SSD storage and unlimited CDN. At AU$79.95 per month or AU$71.95 per month for one year, this is a relatively affordable package.
How Do DreamHost's Plans Stack Up to the Competition?
DreamHost performs well when compared with other web hosts in Australia. However, it is worth noting that they do not offer any Windows-based hosting. This means that you must use Linux instead. That's not a deal-breaker for some people, but for others it is.
Price-wise, it's nice to see that the difference between DreamHost's introductory costs and regular costs isn't huge. You likely won't experience unpleasant sticker shock when your promotional period ends and you start paying regular prices.
However, you may not like that free website migrations are not always available through DreamHost. If you have a website hosted elsewhere that you want to move to DreamHost, it may cost you.
DreamHost Customer Support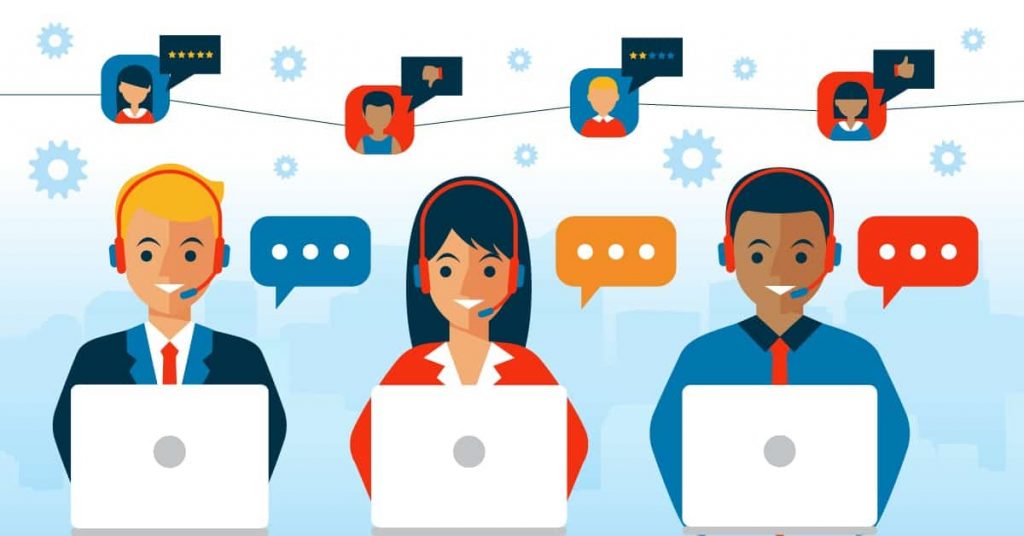 If you need help while using DreamHost, then you'll be able to ask for it by email, online chat or a ticket-based system. However, you cannot contact them by phone, which can be a bit of a headache when you feel it would be more efficient to talk to someone. Nonetheless, the online chat feature seems to work well. Response times average less than one minute.
Also of note is DreamHost's sizable Knowledge Base. If you have some common questions or concerns, you can probably find the answers that you need there.
The Upshot
While DreamHost doesn't quite measure up to the best-of-the-best web hosts in Australia, it still promises pretty good value. Its uptime numbers and speed are looking good. Plus, it has an easy-to-use website builder and numerous options as far as hosting packages.