About Mattress Firm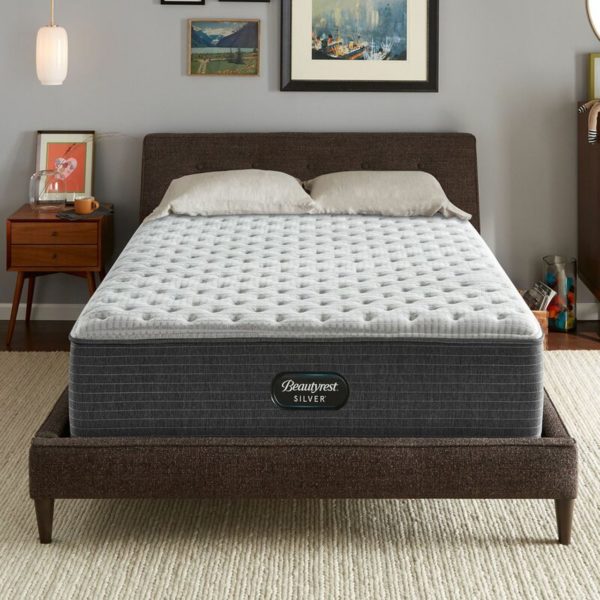 Get the Sleep Your Restless Dreams Are Made of With Mattress Firm's Affordable and Vast Selection of Mattresses and Bedding.
Offering an Inclusive Lineup of Brands, Comfort Levels, and Types, Along With Free Shipping and a 120-Night Trial, the Mattress Company Helps America Shop and Sleep easily.
Over 20 Years of Business, the Brand Became the Nation's Go-to for Quality Mattresses and Fantastic Prices, and Over 500k Followers on the Brand's Facebook Page Can Attest to That.
If You Want Guaranteed Low Prices and a Huge Selection to Pick From, You May Have Just Stumbled Across the Right Brand. to Be Sure, We Invite You to Read Through This Mattress Firm Review.
We've Collected Important Information About the Brand and Their Bestsellers, Customer Feedback, Promotions, and More to Help You in Your Final Decision.
Overview of Mattress Firm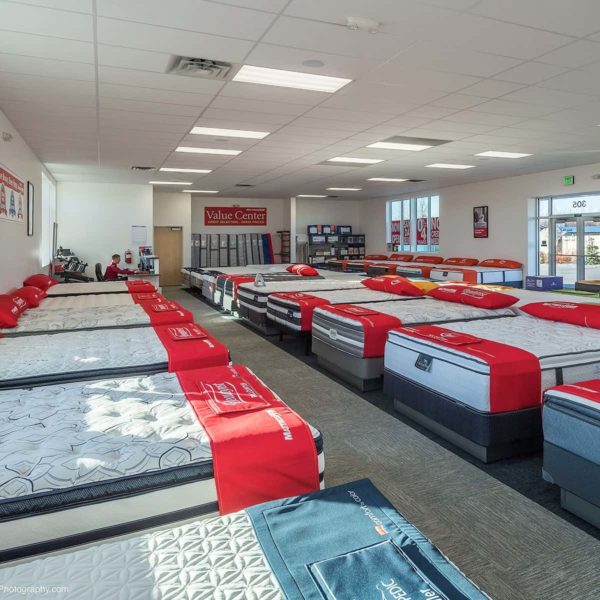 Founded on July 4th, 1986, Mattress Firm Was the Dream of Paul Stork, Harry Roberts, and Steve Fendrich, Who First Launched the Brand in Dallas, Texas.
The Company Has Since Made Their Way to California, Acquiring Many Other Big Names in the Sleep Market, Like Sleep Country USA and Sleep America.
Today, the Company Has Over 2,400 Stores Across the Nation, Teaching All of Their Employees to Become Sleep Experts With 80 Hours of Training.
Mattress Firm Has Always Been About Giving Customers the Best Deals. That's Why They Have Something Called the Rest Assured Promise That Guarantees You Will Get the Best Prices, Experience, and Selection Possible.
Helping People Is in the Spirit of Who Mattress Firm Is as a Company, So It Comes as No Surprise That They Give Back to the Community as Well.
Working Hand-in-Hand With Foster Kids, They Ensure Homeless Children and Low-Income Families Have Quality Sleep by Holding Mattress Drives Three Times per Year.
Now That You Know a Little More About the Ethics Behind the Brand, This Mattress Firm Review Will Fill You in on Their Pros and Cons:
Pros
Large Selection of Brands and Products to Choose from
Sells Mattresses, Pillows, Frames, and bedding
A Great Range of Prices From $250–$2,000+
Fantastic Customer service
Low Cost guarantee
Tons of Promotions and Financing options
Awesome Mattress Firm Sale Section available
Free Shipping
120-Night Trial
Cons
May Be Difficult to Make a Return or Warranty Claim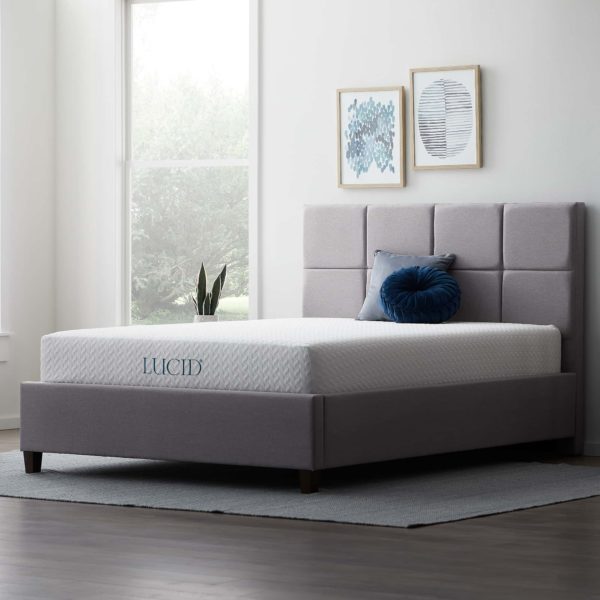 Can You Imagine, the Springy, Hard, or Lumpy Mattress of Your Nightmare Was Actually Once Considered Comfortable?
Mattresses Have Come a Long Way in Terms of Comfort and What They're Made Of, but Now and Again You May Opt for a Cheap One That You Might Soon Regret Not Spending the Extra Few Dollars On.
Mattress Firm Merges the Two, Giving You Great Prices on Supremely Comfortable Beds. Your Bed, After All, Is Something That You Should Look Forward to Climbing Into at Night. Something That Helps You Feel Refreshed in the Morning and Lasts You 6-8 Years.
In the Next Section of This Mattress Firm Review, We'll Take You Through a Selection of the Brand's Mattresses and Adjustable Frames.
Mattress Firm Mattresses Review
What Do You Look for in a Mattress? Breathability? Support? Pressure Relief? We All Have Different Needs, but Thankfully, Mattresses Have Evolved to Do All of Those Things, and Yet, Not All of Them Are Quite the Same.
Below, You'll Read About 4 of the Brand's Best-Selling Mattresses With Similar Features but Unique Construction.
Mattress Firm Purple Mattress Review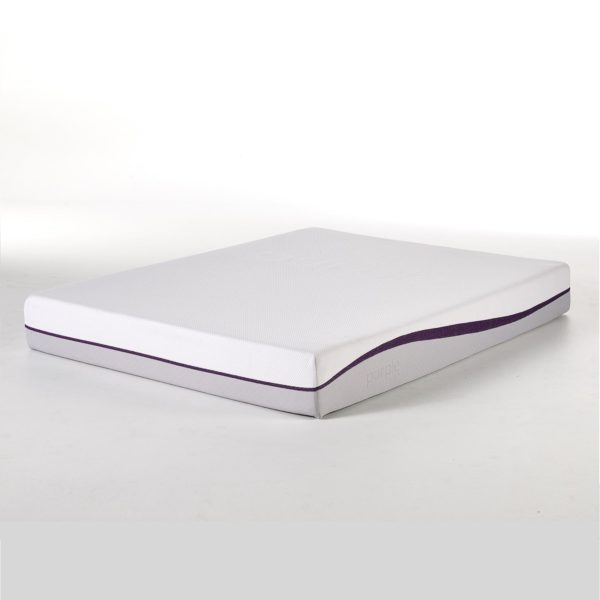 Thinking of the Purple Mattress, the Egg Drop Test Can't Help but Come to Mind. Demonstrating the Grid Hyper-Elastic Gel Mattress's Ability to Cradle an Egg in a High-Pressure Situation, the Purple Mattress Treats Your Body the Same Way.
It's Responsive to How to Move, Meaning That With Each Twist or Adjustment, the Bed Reacts, Providing Support.
Because It's Designed Like a Grid, the Mattress Is Ultra-Breathable, Helping to Eliminate Overheating at Night With Its 1,800 Air Channels. Under the Grid Layer Lies a Double Layer of Comfort Foam to Assist With Alignment.
Overall, the Purple Mattress Has a Medium-Firm Feel Ideal for All Types of Sleepers. Available in a Range of Sizes, Have a Peek at Them and Their Prices Below:
Mattress Firm Purple 3 Hybrid Premier Mattress Review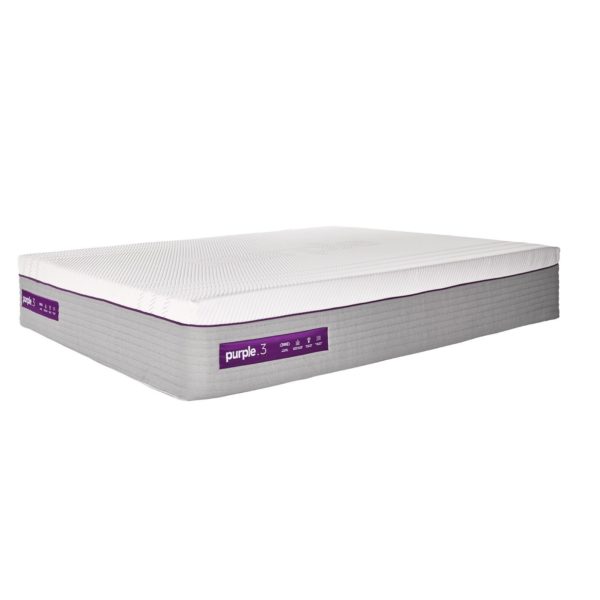 A Hybrid Anything Means You're Getting the Best of Both Worlds, but How Does the Purple Hybrid Premier Mattress Work? It Certainly Sounds Fancy.
Using the Signature Purple Grid Gel, It Comfortably Supports Your Hip, Back, and Shoulders' Natural Alignment.
The Gel Grid Allows Air to Pass Through for Cooler Sleep, but the Pressure Relief Is Where This Mattress Outshines Its Predecessor. Offering Advanced Relief, Those Who Sleep on Their Side Will Find the Hybrid Premier to Be Especially Comfortable.
This Model Also Features Foam Rails Along Its Edge for Sturdier Support When You Get Out of Bed. With a Slightly Softer Feel but More Support, See Below for Sizes and Prices of the Purple 3 Hybrid Premier Mattress.
Mattress Firm BR800 12" Medium Mattress Review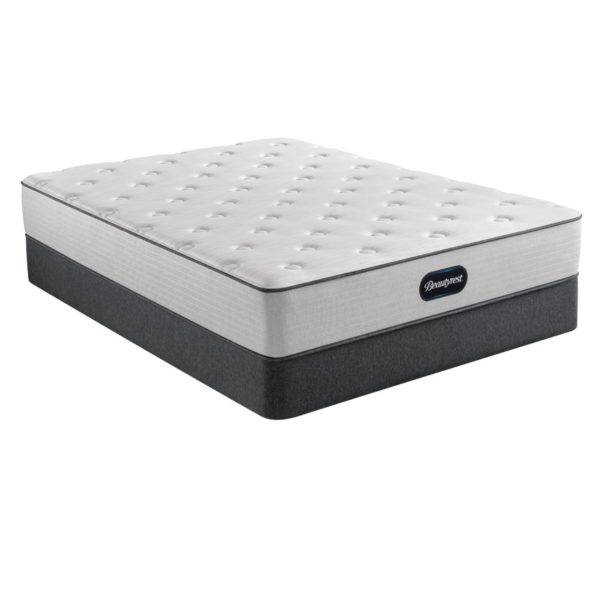 Getting a Good Night's Sleep Can Truly Make Us Look and Feel More Refreshed in the Morning. Sleep Is Vital for Repair, Including Our Skin, So Getting Quality Rest Is Crucial.
The BR900 12" Medium Mattress Is Made by Beauty Rest, a Brand Known for Their Cushy, Supportive Products. Offering a Breathable, Antimicrobial Performance Layer, Your Mattress Will Keep You Cool Throughout the Night and Feeling Fresh in the Morning.
With Firm Pocketed Coil® Technology, This Mattress Supports Your Pressure Points, Alleviating Stress From Your Feet, Back, and Shoulders. With Motion Separation, if Sleeping With a Partner, They'll Barely Notice When You Get Up or Switch Sleeping Positions in the Night.
Pairing Beautifully With an Adjustable Base, the BR900 12" Medium Mattress Is Available in the Following Sizes:
Mattress Firm Hybrid Premium Silver Chill 14" Plush Mattress Review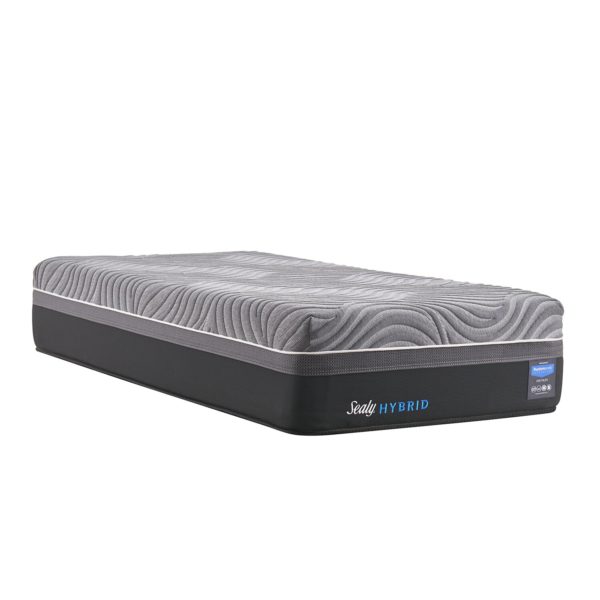 Staying Cool at Night Is Vital for Having a Great Sleep. Waking Up Sweaty, Sticky, and Uncomfortable Can Wreck Your REM Cycle, and Put Simply, It Just Doesn't Feel Good.
The Sealy Hybrid Premium Silver Chill 14" Plush Mattress Suits Its Name in More Than One Regard. With a Top Layer of Cooling Memory Foam, Your Body Can Relax Into the Supportive Material and Totally Chill Out.
It's Made With ChillTech™ Technology to Feel Cool to the Touch and Revitalize Your Sleeping Experience.
Blending the Memory Foam With Posturepedic Technology™, This Mattress Sucks You in While Totally Supporting Your Body From Head to Toe.
Mattress Firm Adjustable Bases Review
Are Box Springs Still a Thing? It's Not That They Don't Serve a Purpose, but With Mattresses Today, They're Not Really Needed.
Bed Frames Have Taken Over as the Primary Way to Elevate Your Bed From the Floor, but Sleep Technology Has Gone Even Further, Creating Adjustable Bases That Have Been Scientifically Proven to Benefit Comfort and Sleep Conditions, Like Apnea.
Below, This Mattress Firm Review Will Introduce You to the Brand's Top-Selling Adjustable Bases, the 900 and the 600. We'll Get Into Exactly What Those Numbers Mean for Your Sleep Right Now.
Mattress Firm 900 Adjustable Base Review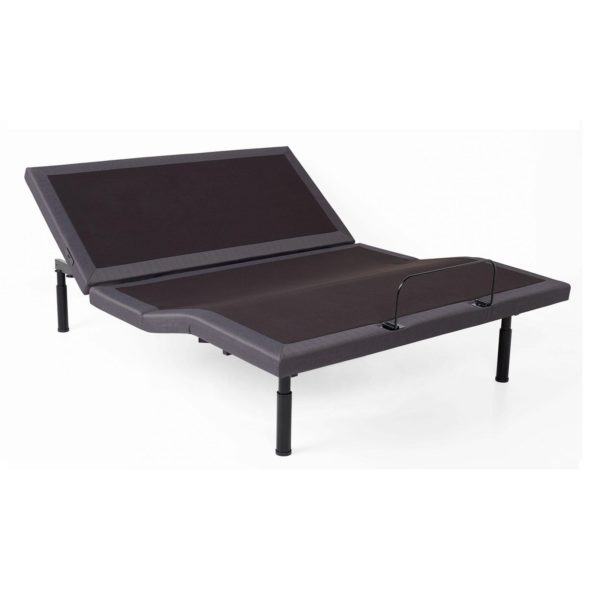 The Bed Is a Place for Sleep, but It's Not Uncommon That It's Also a Great Hangout Place for Families to Watch a Movie, Read Stories, or Even Eat a Meal or Two.
With the 900 Adjustable Base, You Can Raise Your Head and Back, Your Feet, Lay Flat, or Enter a Zero Gravity Position to Take the Stress Off Your Pressure Points.
When It's Time to Relax, Use the Built-in Therapeutic Dual Massage Function of the Mattress Firm Bed Frame and Turn Down the Lights to Enjoy the Under Bed LED Lighting.
All of This Is Motorized and Controlled by Your Voice So You Won't Need to Move a Muscle When You're Super Comfy.
The 900 Adjustable Base Comes in an Extensive Range of Sizes Which You'll See Below Along With Their Price.
Mattress Firm 600 Adjustable Base Review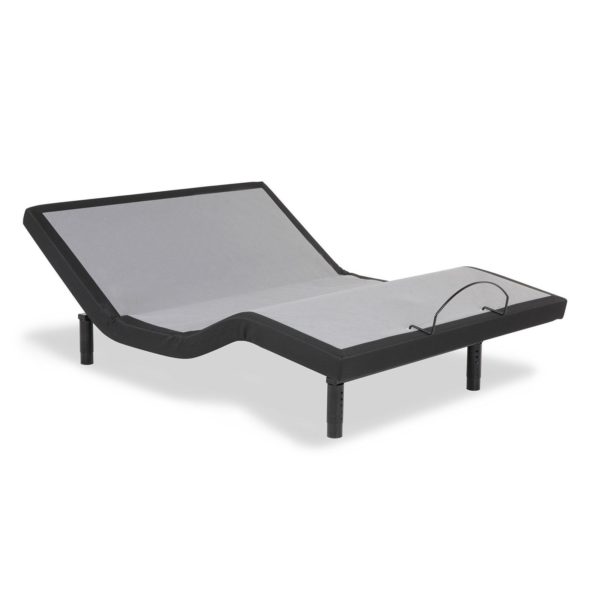 The 600 Adjustable Base Is the Simplified Version of the 900, It Adjusts to All the Same Positions, Has 3 Massage Settings and Under Bed LED Lighting Controlled by a Remote.
If You're a Snorer, the Remote Features an Anti-Snore Preset That Will Adjust Your Bed Into the Ideal Position for Comfort and Quiet. With a Total of 2 Preset Positions and Room for 4 More of Your Choosing, Swapping Between Reading, Sleeping, and Chilling Is Quick and Easy.
Mattress Firm Has a Promotion Running That Offers Up to $500 Off Your 600 Adjustable if You Purchase It With a Queen Mattress Over $700 or a King Over $1,000 With Promo Code SAVENOW.
Who Is Mattress Firm For?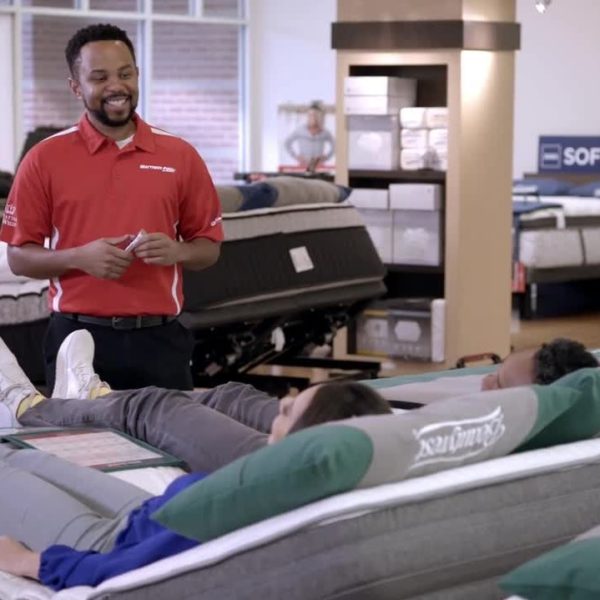 Mattress Firm Has a Range of Prices and Some Really Great Deals. That Means People With All Types of Budgets Can Find a Quality Mattress at Mattress Firm.
The Brand Specializes in All Things Sleep – That Means Mattresses, Frames, Bedding, and Mattress Firm Pillows – Everything You Need to Outfit Your Entire Bed.
Of Course, if You're Looking for Just One Thing, Such as a Pillow, You Can Count on Them as Well. the Brand's Pillow Selection Includes 6 Different Types for All Kinds of Sleepers.
With an Extensive Selection, No Matter How You Sleep, Your Needs, or Preferences, Mattress Firm Probably Has Something for You.
Comparison: Mattress Firm vs. Sleep Happens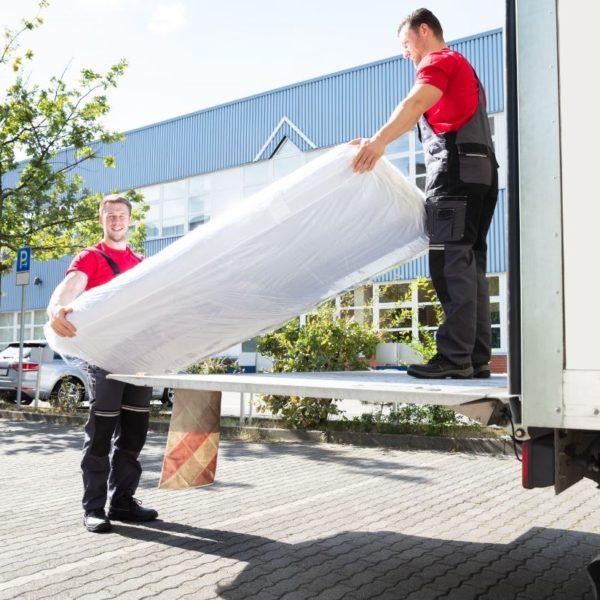 Everyone Knows That Sleep Is Important. Our Bodies Need It and Without It, They Just Can't Function. There Are a Million and One Companies That Cater to Sleep on the Market, but They're Not All the Same.
Some Have Limited Collections, While Others Are Incredibly Expansive, and Though for the Most Part, Prices for Sleep-Related Products Are on Par, Some Brands Do Jack Up Prices While Others Offer Amazing Discounts.
To See How Our Featured Brand Stacks Up to a Competitor, in This Part of Our Mattress Firm Review, We'll Be Putting It Head-to-Head With Sleep Happens.
Sleep Happens Is a US-Based Mattress and Bedding Supply Company That Carries a Wide Selection of Brands. Showing 18 Mattress Brands With Prices Ranging From $260 to Over $2,000, It Looks as if They Have a Similar Collection and Prices to What Mattress Firm Offers.
To See if the Two Brands Are on Par in Terms of Pricing, Let's Look at the Same Mattress Offered by Each, the Sealy Posturepedic 13" Memory Foam Mattress – King.
Mattress Firm:
120-Night Sleep trial
Low Price Guarantee – Will Match a Competitor
Free Shipping
Mattress Firm Synchrony Credit Card – 0$ APR for 48 months
Lease-to-Own Options
Sleep Happens:
30-Day Comfort Guarantee
Financing Options
Free shipping
Mattress Firm Certainly Looks to Have Better Prices and More Payment Options. in Terms of Selection, the Two Brands Are on Par, but Our Featured One Pulls Ahead Thanks to Their Alluring Perks.
Mattress Firm Reviews: What Do Customers Think?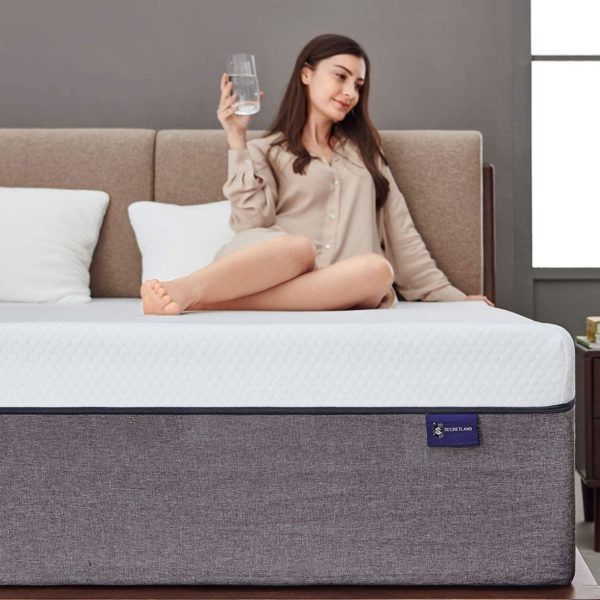 Mattresses Are an Investment, but When They Bring You Comfort and Rest, They're Worth Every Penny.
Buying Mattresses and Bedding Online Is Pretty Low Risk Because of All of the Guarantees Sleep Brands Typically Offer, but You Still Want a Brand That Follows Through on Their Promises and Delivers on Service.
To Find Out Just How Well the Company Does in These Areas, This Mattress Firm Review Will Seek Out Customer Feedback From a Variety of Web Sources and Fill You in on the Results.
Starting Out, Let's Take a Look at How Some of the Bestsellers We Reviewed Shape Up on the Company Website:
Heading to Consumer Affairs Next, We Found That 887 Customers Rated the Brand an Average of 3.8/5 Stars. Judging From the Overview, It Appears That Most Shoppers Gave the Brand 4/5 Stars, Meaning They Believe They Received Good Service.
In General, Buyers Mention Great Customer Service and High-Quality Mattresses. One Mattress Firm Review Read, "They Were Quick, Sufficient, and Kind. Took Care of My Needs Over the Phone as Well as When Delivery Was Made. Above and Beyond Great Customer service."
That Pretty Much Sums Up What the Majority of 4 and 5-Star Reviews Say as Well, So in Terms of Service, It Looks Like the Brand Knocks It Out of the Park.
We Left Consumer Affairs and Swapped Over to SiteJabber to See How Customers Scored the Brand in Terms of Service, Shipping, and Returns.
Positive Comments Consist of Topics Like Helpful Customer Service, Great Prices, and Professional Delivery Crews.