About Terrain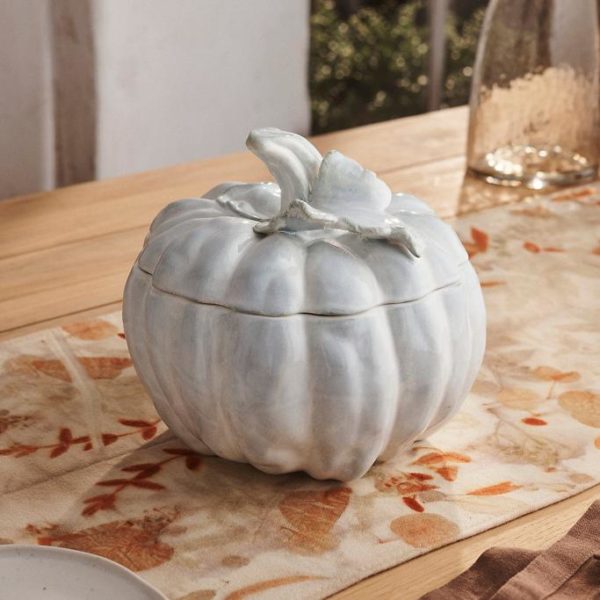 A Home Is a Sacred Place, and It's One of the Few Spaces That's Entirely Up to You. So, Choosing Accents and Decor That Bring You Joy Isn't Just Necessary, It's Fun. and Terrain's Collection of Products for the Home and Garden Is Inspiring to Say the Least.
It Has Garnered the Attention of 300k+ Fans Across Instagram and Facebook and Has Been Featured in Numerous News Sources—Such as WWD and Homes & Gardens. Plus, It's Become a Destination for Homebodies and Socialites Alike, With an Aesthetic Worthy of a Full Editorial Spread.
In This Terrain Review, I'll Walk You Through the Ins and Outs of the Brand. I'll Cover Everything From Brand Basics to Customer Feedback So That by the End, You'll Know if It's Worthy of Your Attention Too.
Why You Should Trust Us
Our Mission Is to Help You Make Better, More Informed Purchase Decisions. Our Team Spends Hours Researching, Consulting With Medical Experts, Gathering Insight From Expert Professionals, Reviewing Customer Feedback, and Analyzing Products to Provide You With the Information You Need.
Overview Of Terrain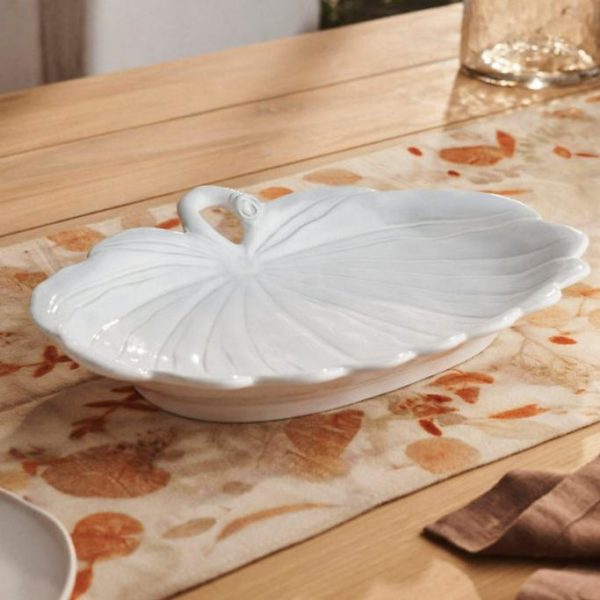 Terrain Is Part of Urban Outfitters, but More Specifically, It's Owned by the URBN Group. From the Mind of Dick Hayne, the Brand Is a Place Dedicated to the Natural World. Its Product Line Is Bursting With Live, Fresh Florals and Shrubs Along With Rustic Planters, and Furniture Begging to Be Enjoyed.
In Other Words, It's a Collection With a Mood All Its Own—One I'd Say Is Evocative of Golden Hour, the Most Magical Time of the Day—or the Moments Spent Before Sunrise Sipping Something Hot. It's All About Treasured Memories and Slowing Down, and All of Its Products Have a Focus on Sustainability. So, You Won't Find Much That's Not Recyclable or Biodegradable here.
To Launch the Brand, the Folks at Urban Outfitters Bought J. Franklin Styer Nurseries in Pennsylvania. a Plant Nursery That's 118 Years Old, They Expanded Its Product Selection and Made Use of Its Existing Stock, Transforming It Into a 10-Acre Retail Location for Those Who Dream of Plants, Coffee, and Relaxation—Which Is Most of Us Once We Surpass the 30-Year mark.
Terrain Has Been in Operation Since 2008, Adding Locations in Westport, Connecticut, and Devon, Pennsylvania. You'll Also Find Capsule Collections in Anthropologie Stores Across California and in Bethesda, Maryland.
I Don't Know About You, but I'm Pretty Much Sold on the Concept So Far. Don't Click Off of This Terrain Review Just Yet, Though, There's Still Much to Learn About the Brand. Up Next, I'll Walk Through the Highlights, Then Give You a Peek at a Few of Its Bestselling Products
Highlights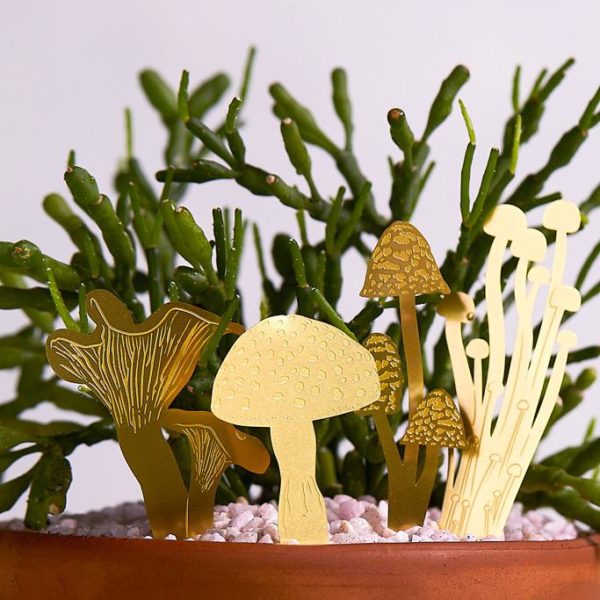 Huge Inventory of Home and Garden products
High-Quality pieces
Fresh and Faux plants
Sustainability focus
Sale section
Good Packaging and Helpful Customer service
Has Retail Locations
It's Hard for Me to Summarize Everything Terrain Offers—Especially When Much of Its Draw Is an Indescribable Aesthetic That You Have to See to Understand. From Garden Supplies and Outdoor Furniture to Plants, Flowers, and Decor, There's a Rustic Charm Throughout the Line That's Incredibly Alluring.
As Promised, Just Ahead in This Terrain Review, I'll Divulge the Details of the Brand's Most Popular Products—a Mix of Planters, Live Plants, and Faux Plants.
Terrain Planters Review
Anyone Who Likes Plants Knows That Half of Their Charm Comes From the Planter They're Potted In. Terrain Offers Theirs in Sizes From 5" to Over 30", in a Range of Styles and Materials—From Glass to Ceramic to Stone. Let's Check Out a Few Bestsellers.
Terrain Ceramic Pumpkin Planter, Mini Review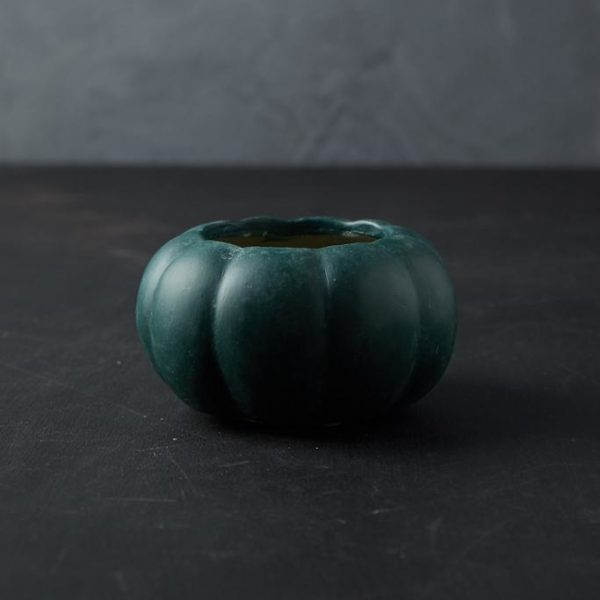 It May Not Be Fall Just Yet but Already, Stores Are Full of Pumpkins and Gourds to Help You Get in the Spirit. if You're Planning Your Thanksgiving Table or Just Love to Celebrate the Season, Consider the Ceramic Pumpkin Planter, Mini.
With a Round, Curvy Body and Squatty Shape, You Can Either Plant Your Favorite Fall Foliage or Fill It With Candles for Your Next Dinner Party. Handmade From Terracotta, Keep This Little Guy Indoors to Help Him Stay in Smooth, Nice Shape. Measuring Just 5" in Diameter, Pick One Up in Light Green, Dark Green, or Orange for $20.
Terrain Textured Botanicals Ceramic Planter, 15″ Review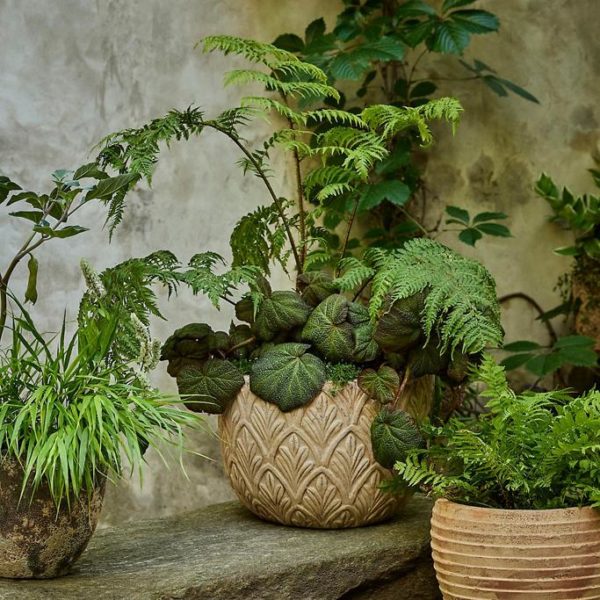 Half the Fun of Buying a Plant Is Picking Out the Planter, and the Textured Botanicals Ceramic Planter, 15" Is an Easy Pick for Your Shopping Cart. Made From Terracotta, It Features an Attention-Grabbing Textured Design That Takes on the Look of Natural Foliage.
You Can Place This Planter Indoors or Outdoors, but Keep in Mind It Has a Drainage Hole in the Bottom. So, if You'd Like to Use It Inside, Pick Up a Base as Well. the Ceramic Planter Comes in a Small 15" Size for $148.
Terrain Fresh Plants Review
So, You've Found the Perfect Planter, Now What's Going Inside It? the Terrain Fresh Plants Collection Has House Plants, Shrubs, and Fruiting Trees Ready for Planting, Along With Bouquets of Fresh Flowers Grown in Its Very Own Greenhouse.
Whether You Decide That Cut Flowers or a Long-Lasting Shrub Is in Order, I'll Give You the Details on the Brand's Bestselling Picks Below.
Terrain Navaho Blackberry Shrub Review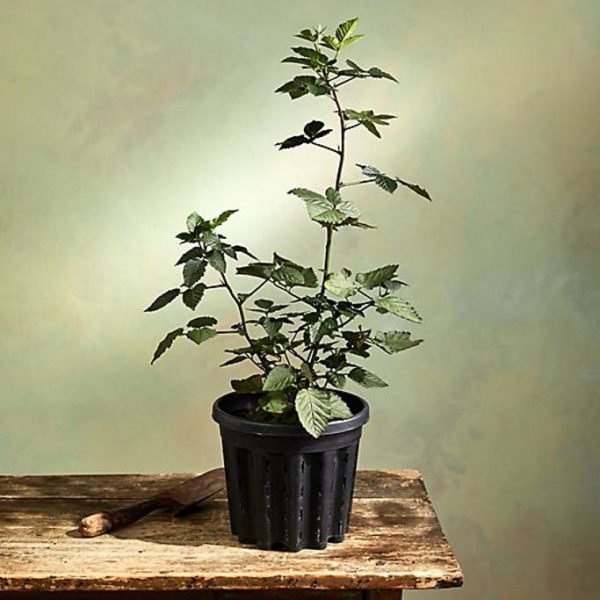 There Are Few Better Feelings Than Growing a Plant You Can Eat. the Navaho Blackberry Shrub Is an Easy-Growing Plant That, Unlike Its Relatives, Is Completely Thornless. Pot It on Your Patio or on a Windowsill and Remember to Water It Often.
If You'd Like To, You Can Even Plant It in Your Garden if You Live in Zones 6-8. It Grows Wild and Would Make a Fantastic Shrub. Expect Fruits in the Second Year. Upon Arrival, Your Blackberry Plant Will Be 36" in Height and 8" in Diameter. Purchase One for $90.
Terrain Faux Plants Review
Don't Get Me Wrong, I Love Live Plants. I Just Don't Have a Great Track Record of Keeping Them Alive. if You're Looking for Something Beautiful That Will Last You Through the Years, the Terrain Faux Plants Collection Is Sure to Fit the Bill. You'll Find the Deets on a Couple of Bestsellers Next.
Terrain Floral Iron, Glass + Velvet Collector's Wreath Review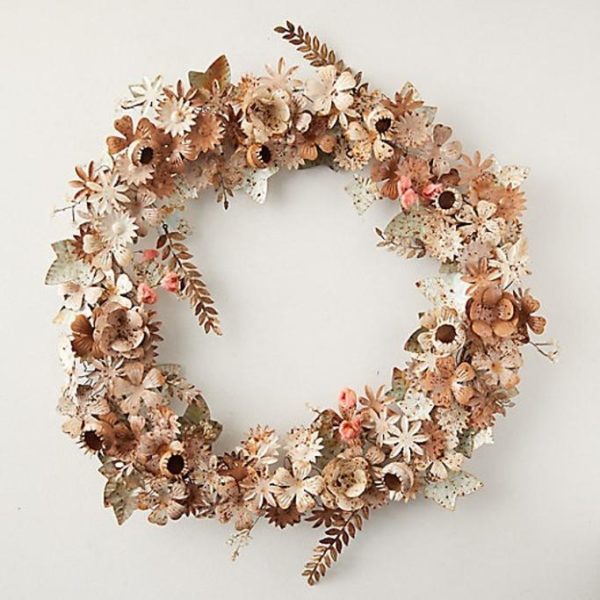 If There Ever Was a Time of Year for Wreaths, It Would Be Fall. but the Floral, Iron, Glass + Velvet Collector's Wreath Has a Timeless Look, One That Means You Could Keep It Up All Year Long if You Really Wanted To. and Judging by the Way It Looks, I Think You Just might.
What From Afar Looks Like Soft Petals, Up Close Is a Delicate Assortment of Flowers and Foliage Made From Iron, Velvet, and Glass. It's Truly Stunning. Exclusive to Terrain, This Beautiful 24" Wreath Can Be Hung on Your Door, Outside Patio, or Anywhere in Your Home. Add It to Your Space for $248
Terrain Faux Bright Pink Blossom Spray Review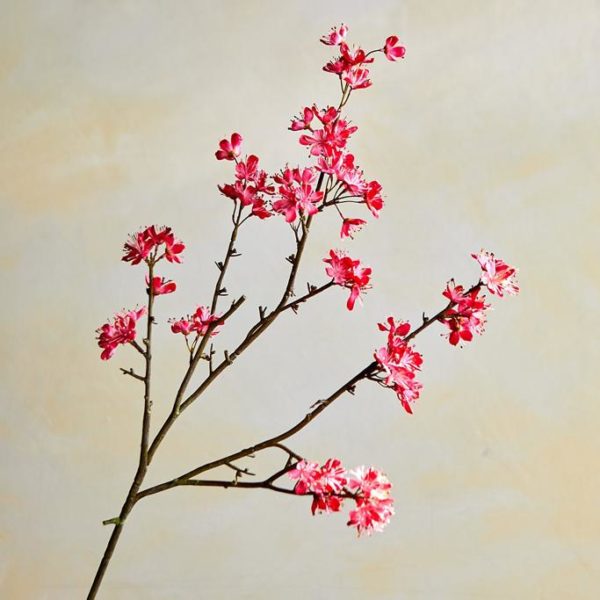 Is There an Empty Corner in Your Room? Well, a Long and Lovely Sprig of Something Inside an Antique Vase Will Make It Feel Complete. Using a Mix of Iron Wire and Fabric to Mimic the Look of Cherry Blossoms, if You're a Fan of Color, the Faux Bright Pink Blossom Spray Is a Great Option.
Made in a Vibrant Pink Color, This Indoor Plant Requires Hardly Any Maintenance to Keep It Looking Fresh. to Clean It, Just Wipe It With a Dry Cloth and You're Good to Go. Measuring Just Over 34" in Height, Add Two or Three to a Vase for a More Dramatic Look. Purchase One for $78.
Who Is Terrain For?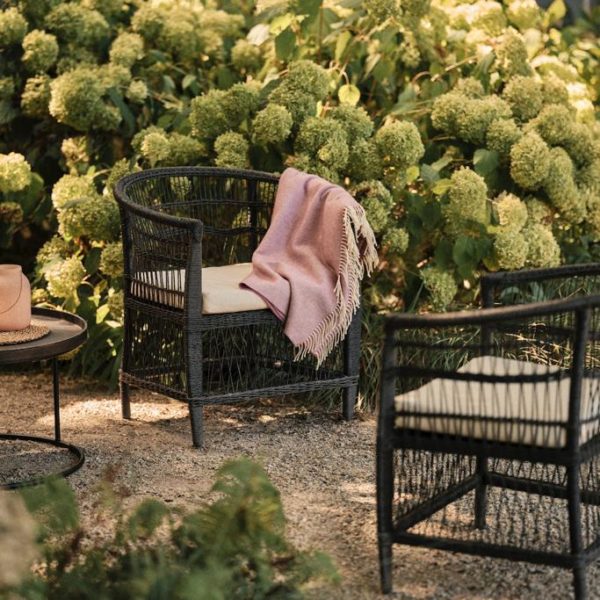 In My Research for This Terrain Review, I Read That the Brand Is Aimed at the 40s, 50s, and 60s Crowd—Those Who Are Settled in Their Home and Wish to Fill It With Accents That Bring Them Joy. While I'm Not One to Argue, I Think That Anyone Who Likes to Spend Time in Their Garden, Pruning Their Balcony Shrubs, or Wants Feel-Good Home Decor Will Love This Product Line. I Certainly Do.
Terrain Reviews: What Do Customers Think?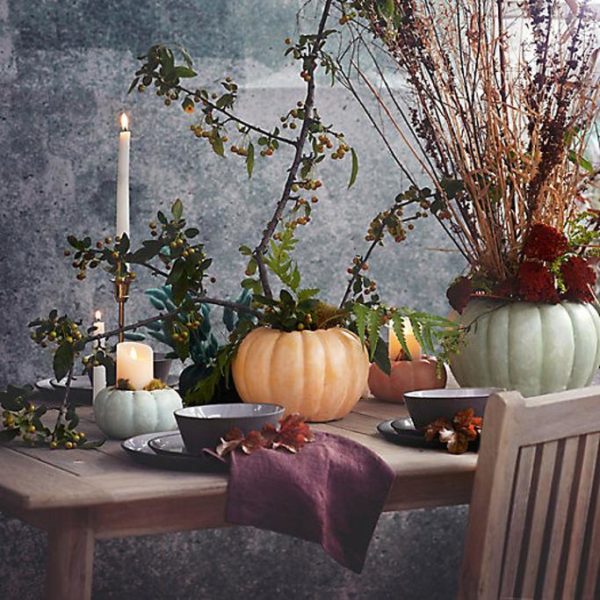 There's a Certain Air of Quality That Follows Name Brands Like Urban Outfitters and Anthropologie, and You Can Expect the Same for Terrain. Still, I Want You to Know Exactly What You're Getting From This Brand—Especially if You're Shopping Online. So in This Part of My Terrain Review, You'll Find a Ton of Customer feedback.
The First Place I Checked Was the Brand's Website but It Doesn't Look Like Many Shoppers Leave Reviews There. and When I Turned to Google, I Didn't Have a Ton of Luck Either. but Still, I Pressed On. the Majority of Comments I Could Find Online Were on Yelp, So I'll Start With a Terrain Review of the Brand's Westport Store. Here It is:
"It's Such a Magical Place for Plant Lovers. We Had a Couple of People Ask if We Needed Help…[one] Was Very Thorough. Upon Checkout, They Took Quite a Bit of Care to Wrap and Box Our Plants and Pots. It Was Such a Happy Experience. for All You Plant Lovers, the Plants Are Well Cared for."
Balancing a Wide Variety of Products Isn't Always Easy for Stores, but It Seems Like Terrain Does It With Ease. Plus, It's Nice to Know That the Store Carefully Wraps Its Products. and While I Know This Particular Terrain Review Was for a Retail Location, I Would Assume That It's a Standard for Online Orders as well.
That Comment Was Useful, but I Also Wanted to Find a Few for Online Orders, So I Hit Up the Better Business Bureau. There, Terrain Has a B+ Score and Just Two Reviews. Here's One of them:
"My Order Shipped Quickly. the Fragile Planter [Was] Well Packaged, and Arrived Lovely and in Perfect Condition. the Only Problem Was the First Time I Tried to Order On-Line, the Order Didn't Go Through, but They Quickly Fixed the Problem. I Almost Didn't Order Because of All the Negative Reviews, but I Had a Positive experience."
The BBB Shows Just 11 Complaints for This Company, Which, Since It's Such a Large One, Isn't Too Shocking for Me, but It's Certainly Something to Consider. and the B+ Score Shows That the Company Has Responded to and Resolved Most of Them.
On Terrain's Facebook Page, the Brand's Glenmore Store Has a 4.7/5 Star Rating and 340 Reviews. Let's Read One of them:
"I Have Visited Terrain Multiple Times for Their Garden Center, and My Sister Just Had Her Wedding There Over the Weekend. Each Interaction We Had, Everyone Was So Friendly and Helpful Across the board."
Another Customer Wrote This Enthusiastic Terrain Review: "Omigosh! the Entire Place! We Recommend the Entire Place— Inside and Outside. It Is First Class: From the Second You Enter, You Know the Visit Will Be an Over the Top Experience— Treating ALL of Your Senses to Layers and Layers of Delightfulness. and the Staff Are a Perfect compliment."
As I Mentioned Before, It Was Really Tough to Find Terrain Reviews About the Online Shopping Experience. the Only One I Could Find Mentioned Thorough Packaging, and Overall, It Looks Like the Brand Is Dedicated to Great Customer Service.
Is Terrain Legit?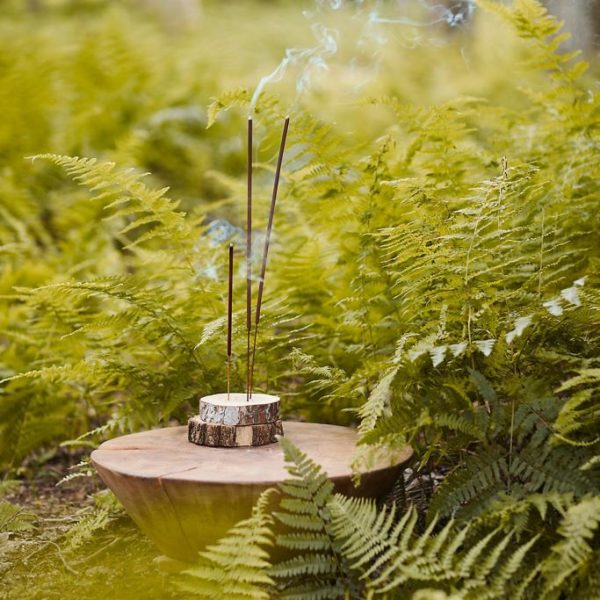 One Terrain Review I Included in the Last Section Mentioned an Abundance of Negative Reviews for This Brand, but to Be Fair, I Dug Through Online Sources and Didn't Come Across That Many.
Since Terrain Is a Very Large Retailer, I Weigh That Against the Number of Complaints Made and Don't Believe That They Raise Any Red Flags—Especially Because They Do Not Pertain to Online Ordering. So, to Me, This Brand Is Certainly Legit. and if You Do Run Into Any Problems, It Sounds Like Its Customer Service Team Remedies Them Promptly.
Is Terrain Worth It?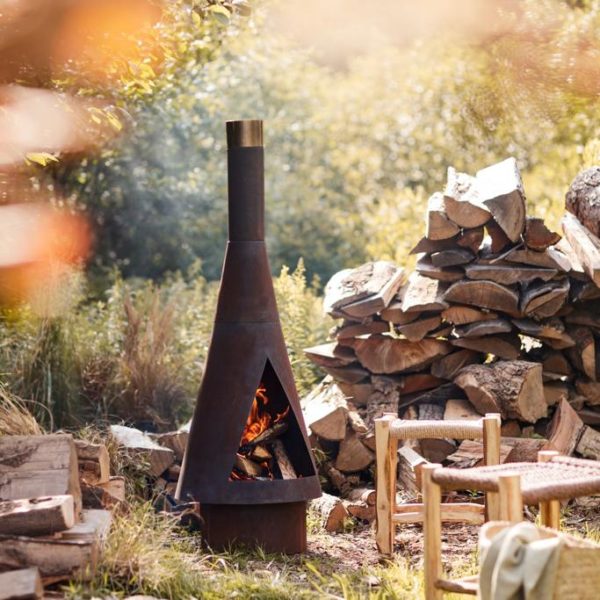 At This Point in My Terrain Review, I Don't Think I Need to Spell Out My Love of This Brand for You. Even Though the Feedback I Found Wasn't as Detailed as I'd Hoped It Would Be, I Still Gathered That It Has Helpful Customer Service, Packages Items Thoroughly, and Sells Quality Products.
Terrain Is Part of a Larger Retail Group, One That Also Owns Anthropologie and Urban Outfitters. So, if You've Ever Shopped With Either of Those Brands, You Know What Their Price Tags Are like.
With That in Mind, I Get That Terrain May Not Be a Must for Everyone, but I Do Think That What It Offers Is Appealing and I'm a Big Fan of Its Overall Concept and Sustainable Focus
Terrain Promotions & Discounts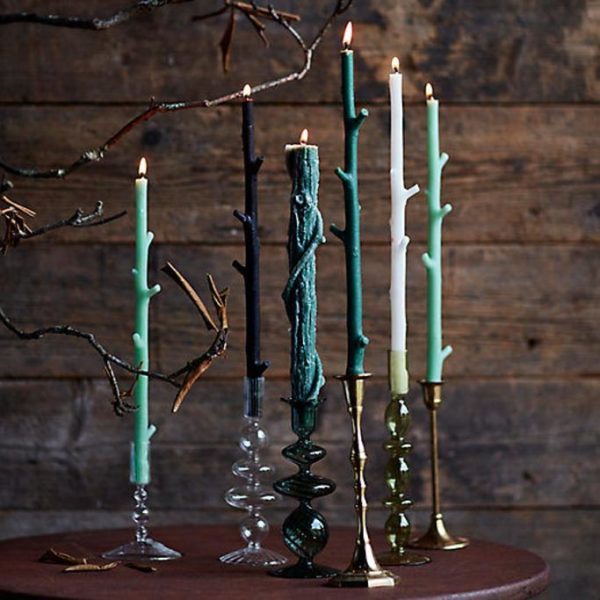 Love Terrain, Want Lower Prices? Trust Me, I'm With You. Thankfully, the Brand Has a Sale Section With Up to 30% Off. What's More, Right Now It's Offering a Sale on Sale—an Additional 30% Off. Just Use the Code SOS30 at Checkout.