About McGee & Co.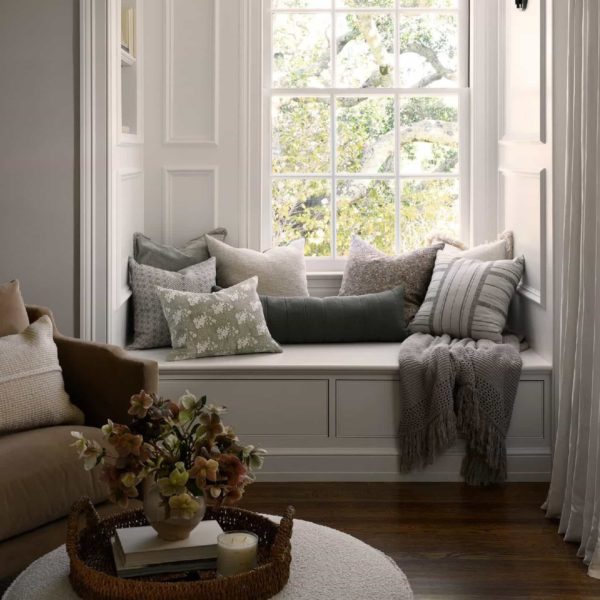 McGee & Co.'s collection fuses modern, elegant pieces with classic, rustic farmhouse vibes. The brand carries furniture and home decor, from cushy upholstery and bookcases to lighting and kitchenware, all of which fall into the warm and neutral aesthetic.
Time and time again, McGee & Co. has been admired for its stunning yet simple styles. It has an impressive 2 million followers across its social media platforms and has been featured in HouseBeautiful, Apartment Therapy, and other media outlets for its incredible collection.
On top of all that, the brand's founders, Syd and Shea McGee even have their own Netflix show, Dream Home Makeover. Can McGee & Co. help you decorate your dream home, too?
That's what we're here to help you decide with this McGee & Co. review. We'll be your tour guide through the brand and its best-selling pieces, customer testimonials, important FAQs, and more. Let's dive in.
Overview of McGee & Co.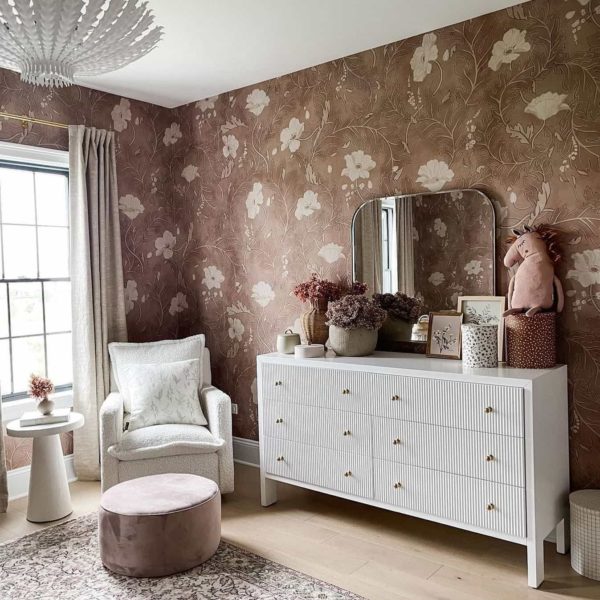 McGee & Co. was born from the mind of a stay-at-home mom and entrepreneur, Shea McGee. She started the company out of a spare bedroom in her home.
Shea had spent a few semesters in design school, discovering that bright and clean was her personal aesthetic, and it happened to resonate with many others. She was filled with big ideas and a love for home decor, consistently coming up with new styles while still maintaining an air of timeless design.
Over time, her small business grew into a big one, and with her husband Syd, who had a background in marketing by her side, she launched the company in 2014. Today, it's still committed to its original style, supplying customers across North America with classic and contemporary designs that fall into a soft, neutral color palette.
The brand continues to expand its line, carrying several different home furnishings and decor pieces. It's also worth noting that all of its products are carefully and ethically produced in the US, with headquarters based in Salt Lake City.
Now that we've covered the deets on the brand's origins and mission, our McGee & Co. review will check out some of the key highlights to keep in mind.
Highlights:
Wide collection of classic, rustic furniture and decor
Pieces for furnishing and decorating an entire home
Crafted from high quality, durable materials
Neutral, timeless color palette
Made in the US
Free fabric swatches available
Free catalog
Netflix show for extra inspiration
Available across North America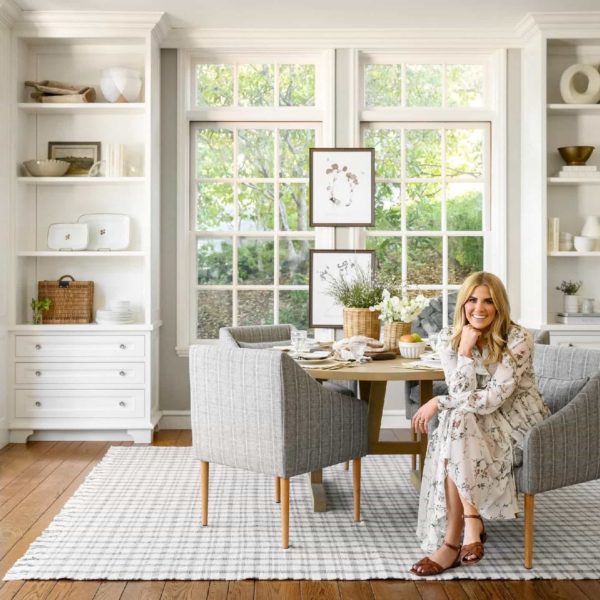 McGee & Co.'s product selection consists of everything neutral and clean, ideal for making a space that feels bright, airy, and welcoming. So whether you live in a basement apartment or a big beautiful home, you'll find the pieces you need to bring your space to life.
To help you get started start with the brand's collection, we've chosen some of the most popular pieces from a few of the different categories to feature in this McGee & Co. review. Check them out down below.
McGee & Co. Review
McGee & Co. offers plenty of furniture and decor options, so we've compiled a list of the best sellers from a few different sections. Below, you'll find some unique finds that will add a homey and elegant touch to your home.
McGee & Co. Sorren Media Cabinet Review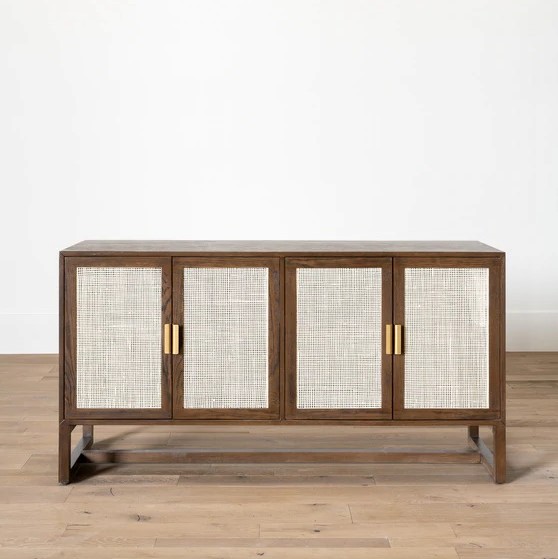 The McGee & Co. Sorren Media Cabinet is a classic choice, whether it sits under your TV, in the dining room, or in an entryway. The sleek, modern rectangular shape is complemented by the smooth brass handles and rattan doors.
Ideal for storage, this piece features two cabinets and four doors, with adjustable interior shelves that make it easy to fit and organize your items. It's crafted from solid pine with antique brass handles.
Available in your choice of brown, white, or natural, the Sorren Media Cabinet retails for $1,688, from $2,250.
McGee & Co. Beckett Chair Review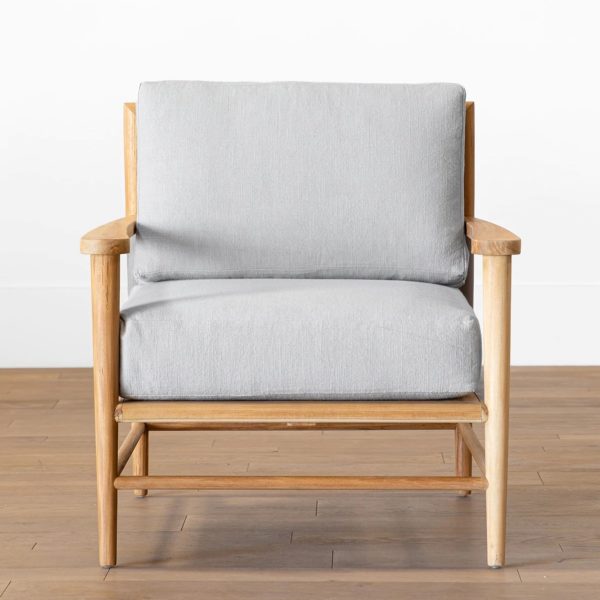 The comfortable and versatile McGee & Co. Beckett Chair features a sleek, natural wood frame that has a mid-century modern shape and tapered legs. It also has a textured cane backing and plush while light linen blend cushions.
This chair belongs wherever you want it to, whether you're creating a sitting space, reading nook, or simply accenting your living room. Crafted from teak and linen, the Beckett Chair comes with soft white or light gray cushions for $1,260 (on sale from $1,575).
McGee & Co. Decker Table Lamp Review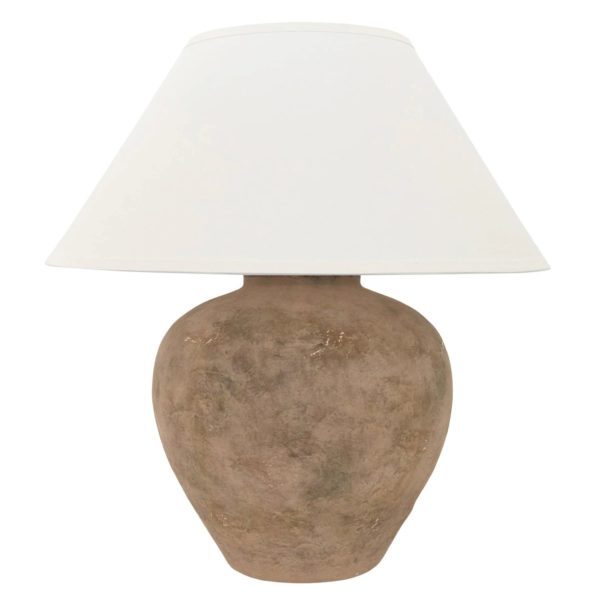 If you're looking to add an earthy depth to your space, the McGee & Co. Decker Table Lamp will do the trick. The rounded base creates a full, warm look, with a unique aged texture and brushed pattern.
The white linen shade contrasts the darker base, adding a light and airy touch. Ideal for warming up any room, this lamp will add simple yet intricate detail to your living, sleeping, or reading space.
Adding a soft light to your room, the Decker Table Lamp is on sale for $300 (from $375).
McGee & Co. Kitchen Review
McGee & Co. kitchen items are some of the brand's most famous pieces, donning the dreamy farmhouse kitchens of homes everywhere. To offer charming, rustic inspiration, we'll take a look at some bestsellers below.
McGee & Co. Golden Charcuterie Knife Set Review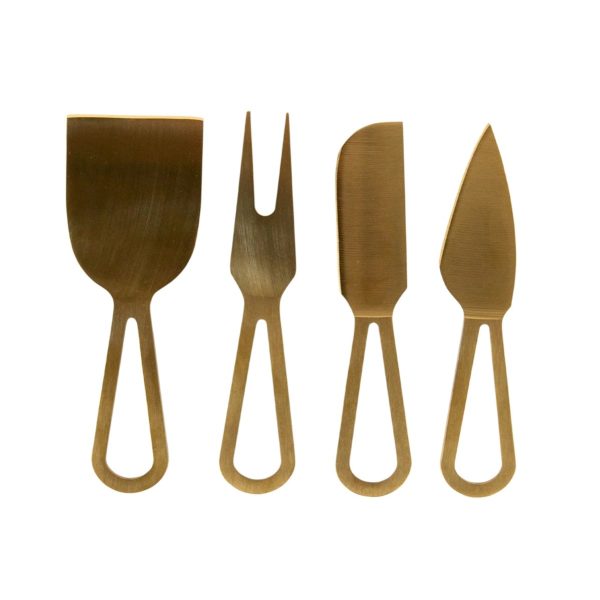 A charcuterie board is the best way to indulge in your favorite wines, meats, and cheeses, whether you're alone or with friends. The McGee & Co. Golden Charcuterie Knife Set adds a glamorous finishing touch.
But, the shiny gold detail isn't just for beauty—it's functional too. Each piece in this set of four comes with an open handle for a comfortable grip. You'll get options for spreading and cutting cheese as well as picking up meat.
The perfect housewarming gift, the Golden Charcuterie Knife Set retails for $21, on sale from $28.
McGee & Co. Hex Coasters Set of 4 Review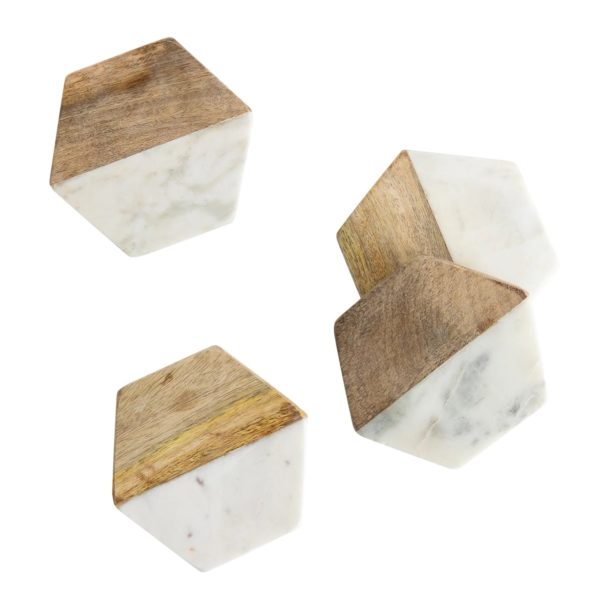 Coasters can be just as decorative as they are functional, and the McGee & Co. Hex Coasters Set of 4 proves it. Crafted from a contrasting and elegant combination of marble and mango wood, these stylish coasters protect your surfaces, but also look great stacked and sitting on the table.
Featuring a hexagon shape and light, airy colors, the Hex Coasters Set of 4 retails for $14, on sale from $18.
McGee & Co. Rugs Review
The McGee & Co. rugs collection consists of plenty of different patterns and styles, all of which are found in the most timeless spaces. With neutral shades and unique designs, there are lots to choose from, but we'll outline the deets on our two favs up next.
McGee & Co. La Messina Patterned Rug Review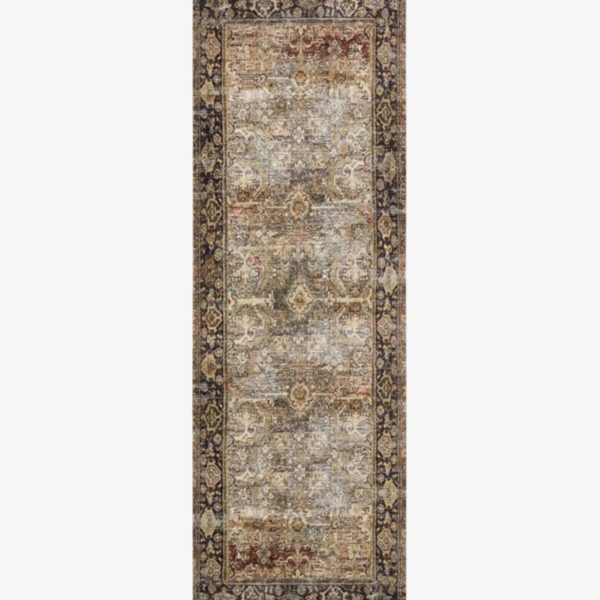 Elegant and sophisticated, the McGee & Co. La Messina Patterned Rug features a vintage and intricate pattern. The two main colors are olive and charcoal, with several warm shades sprinkled throughout to create warmth.
Made from 100% polyester, this style is moisture, stain, and abrasion-resistant, and easily retains color over time. Handcrafted on a power loom, this rug is both ultra-soft and durable, ideal for high traffic areas and adding depth to any space.
Available in a variety of different sizes, the La Messina Patterned Rug retails for $40-$480 (on sale from $50-$600).
McGee & Co. Ellington Rug Review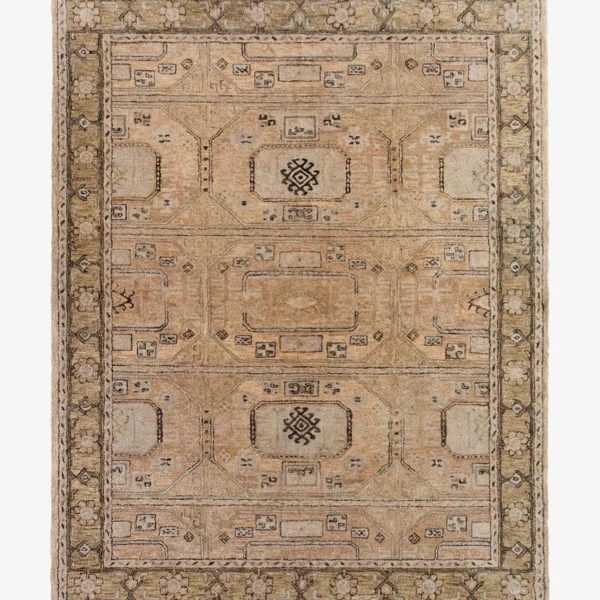 Designed for more traditional spaces, the McGee & Co. Ellington Rug features neutral tones and an intricate motif that draws the eye through the space. The design is intricate and sophisticated, adding a more thoughtful touch to your space.
This rug is crafted from 100% wool, which is ultra-durable and will last the test of time. Whether you place a runner in your kitchen or a large rug in your bedroom, this style will tie the space together.
Carefully hand-tufted, the Ellington Rug comes in a few different sizes and retails for $120-$840 (on sale from $160-$1,120).
Who Is McGee & Co. For?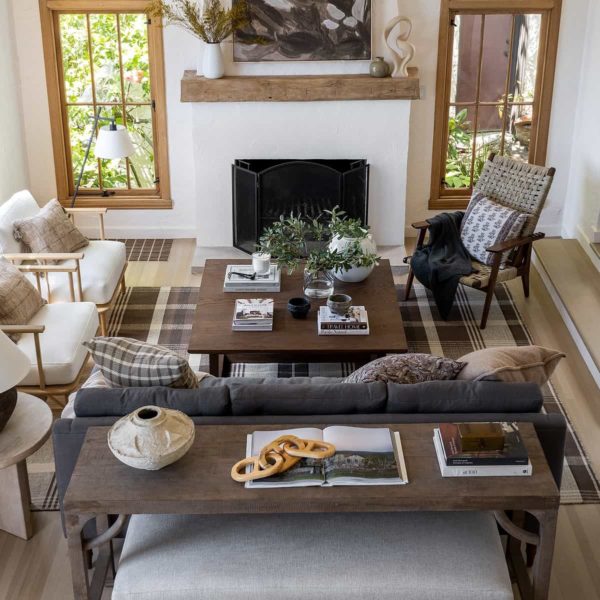 Your apartment, home, or sublet is never truly your own until you furnish it with pieces you love. McGee & Co. offers a broad range of furniture and decor to style your space with pieces that all fit the same laidback and traditional design.
In other words, the products are ideal for anyone on the hunt for timeless and classic pieces to outfit their space. It's also worth mentioning that the brand offers free fabric swatches and a catalog if you need more help with the decision-making.
McGee & Co. Reviews: What Do Customers Think?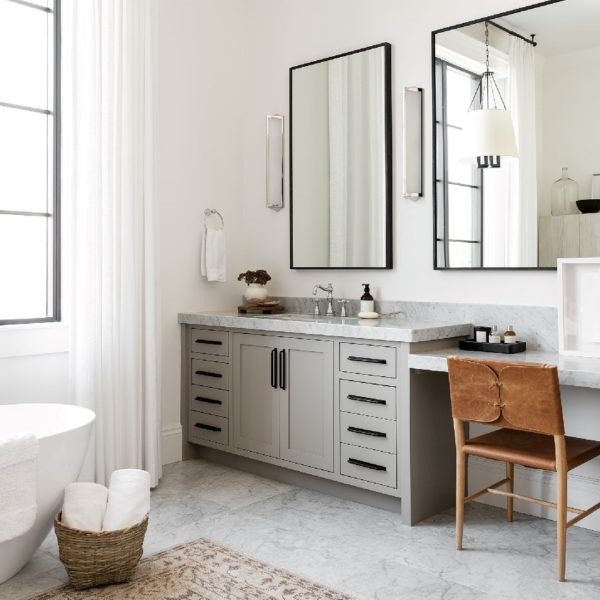 To get a sense of what customers are saying about this iconic home decor brand, we consulted real customers for the scoop in this McGee & Co. review. Surprisingly, we didn't find many testimonials, despite the hype online and IRL.
Without ratings on the brand's website, we turned to Target to see what shoppers there had to say. On this site, McGee & Co.'s bestsellers earned nothing less than 4/5 stars.
One customer shares that their new decor piece "looks more expensive than it is." They add that the warm wood tone "adds just the right amount of color" into their home.
Another buyer purchased a stunning pair of marble bookends, describing them as both functional and beautiful. They report that this decor stands out amongst the competition:
"I bought these to hold up my cookbooks in the kitchen. I bought another set somewhere else that was just way too light. Found that Not only do they do what they're supposed to do, which is hold up the books, they are just beautiful!"
One patron opted for classic table lamps. This shopper confirms that the lamps add a beautiful touch to their home, and pair perfectly with their other McGee & Co. pieces. Take this excerpt:
"I ordered 3 for the living room. Perfect sized table lamp and I loveee the dimmer feature! They fit perfectly above my studio McGee book shelves! It looks like a hotel lobby at night."
On Trustpilot, it seems that only customers with poor experiences left reviews—a total of 68 people left a few words about slow shipping times.  And while there isn't much to go off of here, it is worth mentioning that these reviews are from 2020 to 2021 when all carriers were experiencing delays.
The brand outlines that shipping delays are a possibility as things go back to normal and customers will be alerted if this is the case, which is understandable given that the company is shipping large items. Its team seems very on top of this issue.
Overall, McGee & Co. customer reviews highlight the quality of the pieces, noting that they are crafted from high-end materials. Each piece is designed to last—both the test of time and through every trend and fad.
Is McGee & Co. Legit?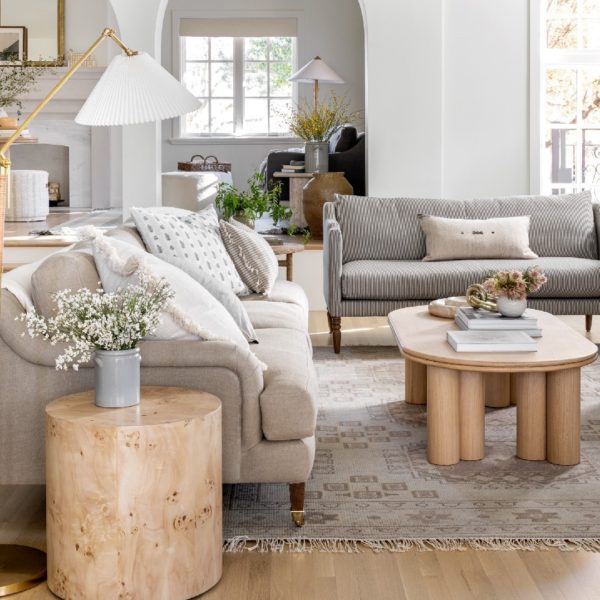 When you're shopping for quality home furnishings, the first thing to consider is the brand you're shopping from and whether or not it's legit. In this McGee & Co. review, we're here to clarify that this brand is the real deal.
Not only is McGee & Co. backed by a large following across its social media platforms, but it has even earned a spot in Target's collection of home decor and furniture brands. And, the company has a Netflix show!
Is McGee & Co. Worth It?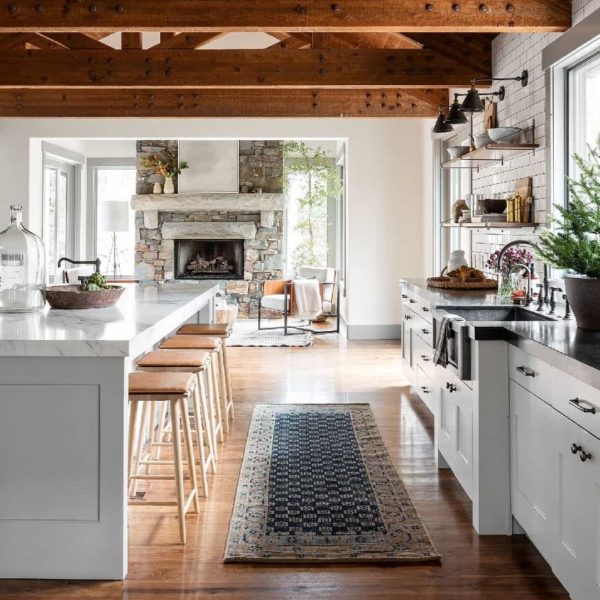 With a wide collection of pieces that fall into a minimalist and rustic vibe, it will be easy to deck your space out. No matter what you purchase from the collection, it will pair seamlessly with your other items for a cohesive look.
All that said, we have one last thing to say in this McGee & Co. review: it's worth checking out what this brand has to offer if you love rustic, farmhouse style, neutral shades, and home decor.
McGee & Co. Promotions & Discounts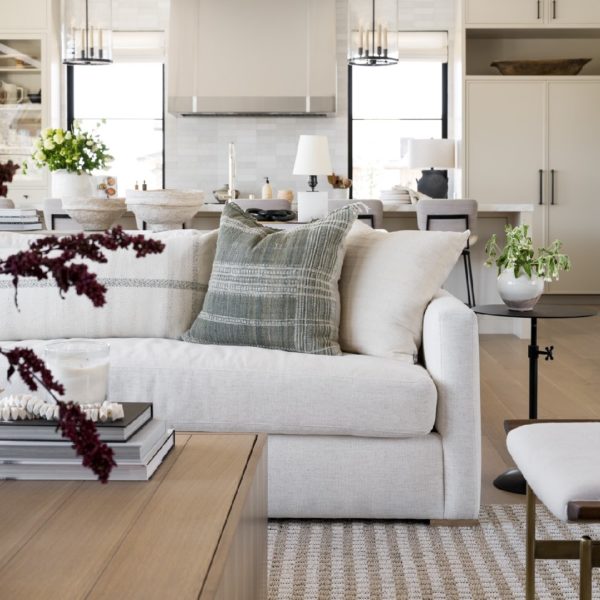 McGee & Co. strives to make a stunning home accessible, so its prices are already reasonable.
But, it offers other ways to save, too. Here's what we found at the time of this McGee & Co. review:
Take 25% off the entire shop for Memorial Day
Visit the sale section
Where to Buy McGee & Co.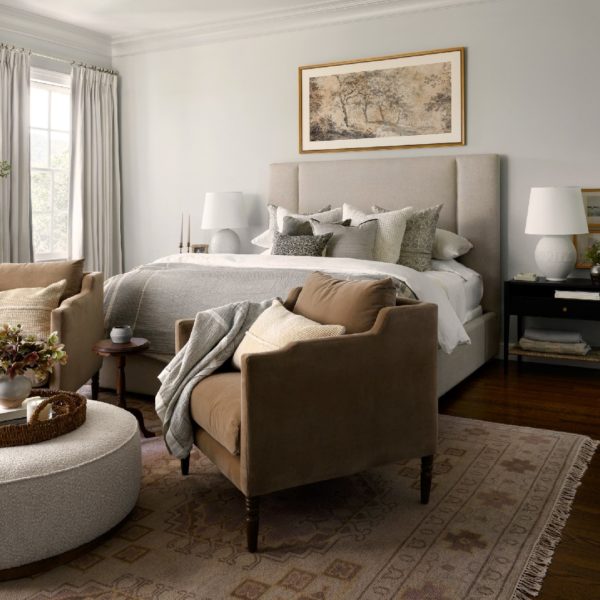 Did something in our McGee & Co. review catch your eye? Head to McGeeandCo.com to shop for the brand's whole collection. The brand also carries a line at Target.
FAQ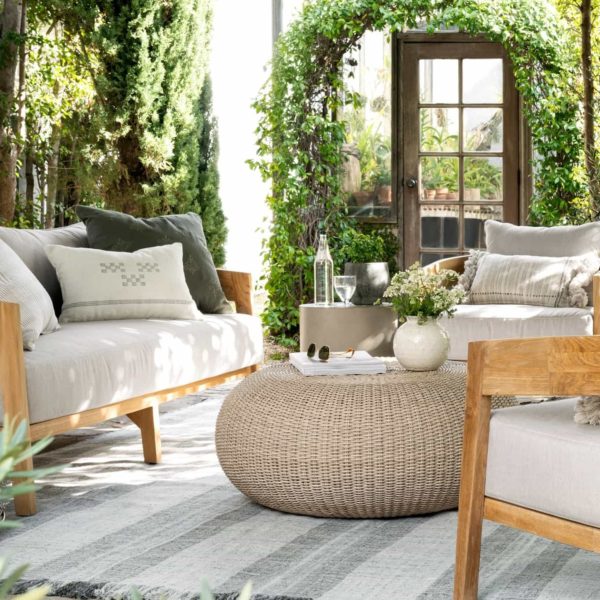 Who owns McGee & Co.?
At the time of this McGee & Co. review, the company is owned by its founders and CEOs, Shea and Syd McGee.
Does McGee & Co. ship internationally?
McGee & Co. only ships within the contiguous US and Canada at this time. All items ship from within the US and prices are shown in US dollars.
Currently, the brand doesn't ship furniture, artwork, mirrors, lighting, or rugs to Canada. Shipping costs depend on the order total, with prices starting at $26. Customers are responsible for import taxes, carrier fees, and customs declarations.
Shipments to Canada may take an additional 10-14 business days for delivery on top of the times outlined below.
What is McGee & Co.'s Shipping Policy?
The brand strives to ship items out as soon as possible. So, different items may have different delivery times. Costs depend on the cart total, with prices starting at $6.
Here's how the brand outlines delivery estimates on its website:
General decor items: Shipping varies depending on the product and will be specified in each product description
Backordered items: Estimated shipping times are subject to change. The brand's team will notify you of any changes to the item(s) in your order and ship any available items. Furniture and artwork orders cannot be canceled due to a backorder
Pillows and textiles: Certain products are made to order and will ship within 5-7 business days and tracking information will be provided once shipped, with estimated delivery times of 2-7 business days
Artwork: Artwork is custom and made-to-order. It may take up to 6-8 weeks for fulfillment and delivery. All artwork sales are final
Rugs: Typically ship within 3-4 weeks from the date of your order
Lighting: Ships within 2-3 weeks from the date of your order
Oversized or fragile deliveries: Delivered by a delivery service provider. Most pieces ship within 3-4 weeks of order receipt, while custom pieces usually ship within 8-10 weeks unless otherwise specified on the product page. Transit typically takes 7-10 business days
What is McGee & Co.'s Return Policy?
Not sure if your new piece is right for your space? Fortunately, we found that the brand offers two methods for returning items:
Via the online return portal that will supply a return label
Via your preferred carrier
Customers are responsible for return shipping costs, and refunds will made to the original method of payment, excluding shipping and handling. Once a refund has been issued, you will notified via email and the refund should appear in your account within 5-7 business days.
If your item arrives damaged, the brand asks that you contact them within 48 hours so that they can file a claim and include it in your delivery documents.
The claims process for damaged furniture, artwork, lighting, rugs, and mirrors takes 2-3 weeks to finalize and issue a replacement. Furniture that refused due to non-damage or defect-related feedback will result in store credit, excluding the original handling fee charges and a 15% restocking fee.