As the second-largest money transfer service in the world (Western Union is the first), MoneyGram has a wide network of agent locations. Users can pick up money at more than 350,000 individual locations in more than 200 countries and territories.
You also can send money through MoneyGram's website or mobile app to more than 20 countries. You can easily pay for your money transfer using a credit card, debit card, or bank account.In some countries, the recipient can receive funds directly to a bank account, mobile wallet, or prepaid card. Cash is also available for pickup at individual agent locations and delivery to the recipient's door.
While MoneyGram is well-known for fast and reliable international money transfers, it is one of the most expensive options for many consumers. MoneyGram has higher fees for transfers and a greater markup on the mid-market exchange rate. This means you may pay more to send the same amount of money with them than you might with another similar service.
How MoneyGram Money Transfers Work
Sending money with MoneyGram is quick and easy:
Visit www.moneygram.com and open a free account. You will be asked to provide your email address and phone number, and create a secure password.
Enter the contact information of your recipient. This will include the country where you're sending money.
Tell MoneyGram how much money you wish to send, and how you want to pay for your transfer. In the United States, you can pay with a bank account, credit card, or debit card. For transfers from Canada, you can fund a transfer with Interac, credit card, or debit card. In all other countries, you can only send money with a credit card or debit card. You can also pay with cash at an agent location.
MoneyGram sends your money to the recipient. Some transfers take just minutes to process.
Payment Methods Available with MoneyGram
How you're able to pay for a money transfer with MoneyGram depends on the country where you're sending money from.
For transfers from the United States, you can fund your transfer with a bank account, credit card, or debit card. Transfers from Canada can be funded with an Interac transfer, credit card, or debit card. You also can pay with cash in the United States and Canada by visiting a MoneyGram agent location.
All other transfers require you to pay with either a credit or debit card, or with cash at any MoneyGram agent location.
Most online transactions will be capped at $10,000 per transfer and up to $10,000 per 30 days. If you need to send more than $10,000, you can send additional funds by visiting one of MoneyGram's 350,000 agent locations.
Where Is MoneyGram Available?
MoneyGram allows you to send money to more than 200 countries globally. Some of the countries where you can send money include: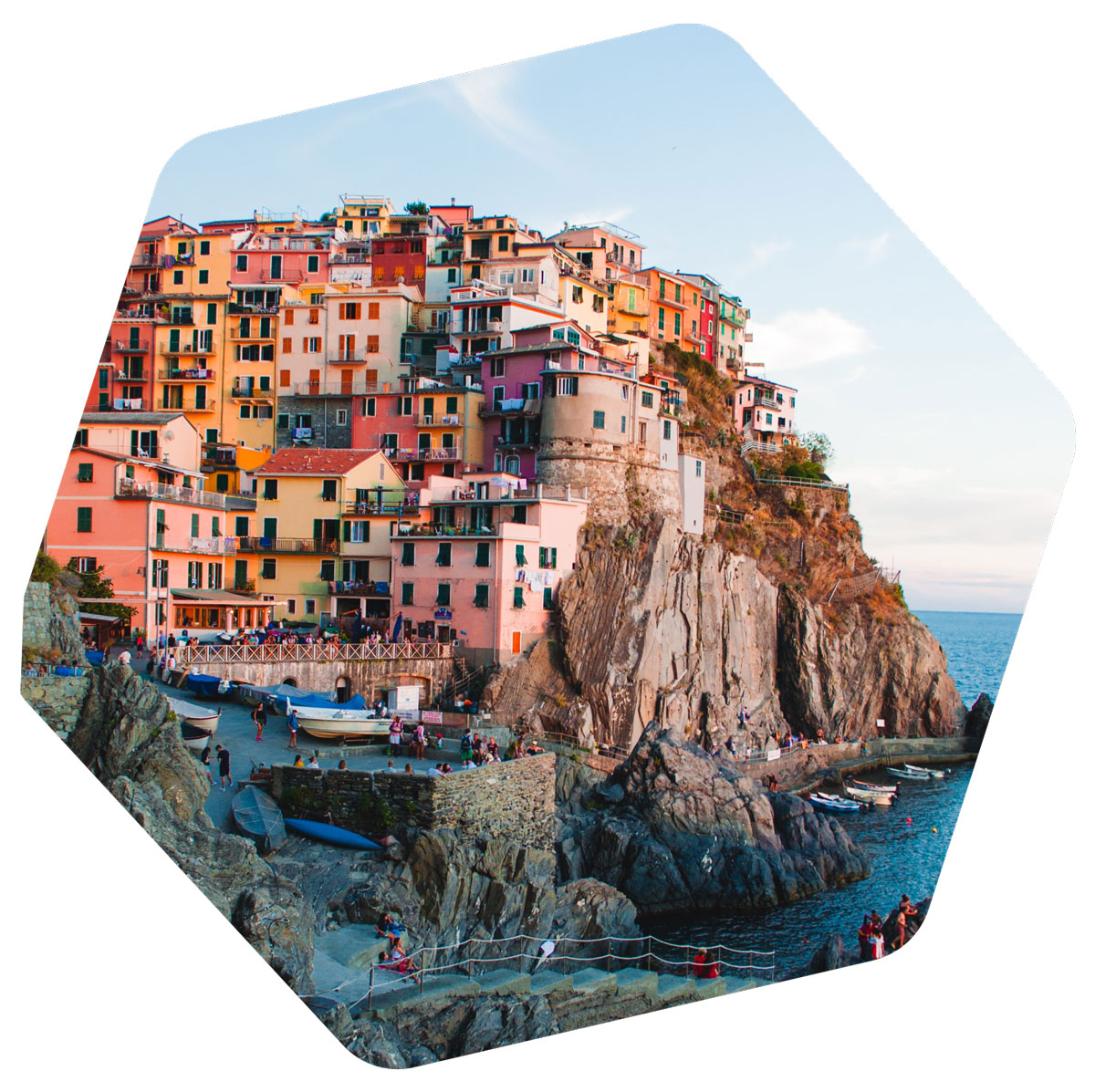 Australia
United Kingdom
Brazil
China
Chile
Denmark
Egypt
Greece
Iceland
India
Japan
South Korea
Mexico
Philippines
Portugal
France
Singapore
MoneyGram Transfer Fees
The fees MoneyGram charges to send money overseas varies based on where you're sending money, how much money you send, and how you're paying for the transfer. You can see how much your transfer will cost by using the Rates & Fees calculator on the MoneyGram homepage.
Typically, paying for a transfer from your bank account is the least expensive method to choose. Unfortunately, this option is only available if you have a U.S. checking account. Similarly, sending money to a bank account usually means lower fees, but this service is only available in select countries.
Sometimes, you will find lower fees if you initiate a transfer at a physical MoneyGram location. Sending your money from one bank account to another may be less expensive this way, for example. When sending money for cash pickup and paying with your bank account, you are likely to find lower fees when initiating the transfer online than if you go into an agent location.
MoneyGram Exchange Rates
Like most money transfer services, MoneyGram charges a markup on their exchange rates. This markup goes back to MoneyGram as part of the profit they make off transferring money from country to country.
Many money transfer services average exchange rate markups in the range of 1 percent to 3 percent.
MoneyGram, however, may charge you markups as high as 5 percent, making them one of the most expensive options when sending money internationally. Be sure to carefully compare exchange rates from various money transfer services when deciding how to send money overseas, as you may find someone else has a better rate than MoneyGram.
How Does MoneyGram Make Money?
MoneyGram makes its money in two ways: By charging customers a fee to send money, and by charging a markup on the exchange rate.
With MoneyGram, the fee you pay is based on:
The amount of money you're sending.
Where you're sending money to.
Where you're sending money from.
How you're paying for the transfer.
The method your recipient has chosen for picking up their funds.
Sending money from bank account to bank account is usually the least expensive method. Though sending money with this method is reportedly the cheapest when you go to an agent location as opposed to online.
Transferring money to the recipient's bank is the least expensive option, while cash pickup is the most expensive. However, if your recipient really needs cash pickup, this service is less expensive when you send money online than by going into an agent location.
MoneyGram also takes a margin on the exchange rate. Where most money transfer companies take between 1 and 3 percent of the exchange rate, MoneyGram's markup is usually closer to 5 percent.
This higher markup plus their fees on transfers make MoneyGram among the most expensive options for sending money abroad.
Platforms Where MoneyGram Is Available
You can send money with MoneyGram three different ways:
By using a physical MoneyGram agent location.
Online on the company's website.
Through their app.
The app is available on Android and iPhone devices.
Is MoneyGram Secure?
MoneyGram considered as a secure, well-trusted way to send and receive money.
It is licensed in all 50 of the states in the United States, as well as the District of Columbia, Puerto Rico, the U.S. Virgin Islands, and Guam. MoneyGram is a licensed Authorized Payment Institution in the United Kingdom. The company is monitored by FINTRAC in Canada, which helps prevent money laundering and the financing of terrorist activities.
MoneyGram also complies with licensing and regulations in many other countries where they operate.
MoneyGram is very serious about regulatory compliance, investing an average of $50 million annually in its compliance program.
What MoneyGram Offers
MoneyGram offers international money transfer services, bill payment services with select providers, and the ability to transfer money to inmates in the Federal Bureau of Prisons. They also offer money orders and mobile top-up services, but these are very small portions of their business.
MoneyGram Money Transfer Customer Reviews
MoneyGram has one of the worst customer review profiles online. They have more than 500 customer reviews on Trustpilot, a consumer review site. Of those reviews, they have an average of 1 star out of 5, with 92 percent of reviews being considered "bad."
Those who have given MoneyGram poor ratings complain about customer service, bad exchange rates, and unexpected cancellations.
User Maria C. tried to send money to a friend and thought the transaction went through. However, when her friend showed up to pick up money, they were told the transaction was denied. After Maria called customer service, she was left dissatisfied with the answers she was given and frustrated with MoneyGram.
Client Stan G. had used MoneyGram to transfer money several times before his account was closed. MoneyGram cited their security not being "comfortable" with Stan's sending activity and transactions, but he was given no further explanation for the account closure.
Customers who have had positive experiences say they love that MoneyGram offers quick transactions and reliable service.
Customer Felicity said she has had a great experience sending money with MoneyGram. Funds get to the recipient quickly and she feels her money is safe because the company asks a variety of screening questions.
How to Contact MoneyGram
Customers can contact MoneyGram through the contact form on the company's website, or contact email support: Email Support: [email protected]
Alternatives to MoneyGram Money Transfers
Banks
Banks have long been the method of choice for sending money overseas. Individual bank users can walk into their bank branch and send money, trusting it will get where it needs to go safely.
However, banks aren't the most convenient option for money transfers. Users have to have a relationship with the bank – usually meaning they have to already have an account there – before they're able to send money. This makes it difficult for people who travel to send money back home.
Additionally, banks often charge higher fees and have worse exchange rates than many modern options such as MoneyGram. Banks have to operate physical branches and pay employees, meaning they're more expensive to run. As a result, they charge higher fees to protect their profit margin, costing consumers more.
Traditional Money Transfer Services
To compete with the monopoly banks had on money transfers, money transfer companies such as MoneyGram and Western Union came onto the market.
These companies offered easy access to agent locations, allowing people to send and receive money with more convenience than before.
Traditional money transfer companies also were able to operate with lower overhead than banks, meaning they could charge lower fees and save customers money. Because of this increased convenience and decreased cost, money transfer services such as MoneyGram grew in popularity with consumers.
However, MoneyGram isn't always the best the least expensive option, as online-only money transfer services tend to have lower fees and better exchange rates.
Online Money Transfer Services
When the internet came into more widespread use, traditional money transfer services such as MoneyGram tried to adapt, but couldn't quite keep up with the demand. To fill the void, online-only money transfer services began to spring up.
These services provided quick, easy access to sending and receiving money, allowing people from all over the world to use their service from any internet-connected device. Additionally, because they don't operate any physical locations and hire fewer employees, they can offer lower fees and better exchange rates than banks and traditional money transfer services.
However, MoneyGram and other similar services do have one major advantage over many online money transfer companies. They are well-known and have a great deal of public trust. This leads more people to utilize them, giving them a more positive overall public image.
Frequently Asked Questions About MoneyGram
Here are some frequently asked questions about using MoneyGram for overseas money transfers:
Can I avoid paying MoneyGram's money transfer fees?
No, you cannot fully avoid paying the transfer fees with MoneyGram. You can, however, take some measures to decrease how much money you pay.
Some of those ways you can decrease the fees include:
Comparing MoneyGram's fees and exchange rates with those you find from other money transfer services.
Consider using a different method to pay for the transfer, or asking your recipient to choose a different way to get their funds.
Use MoneyGram's website to see how much it will cost to send money, and deciding if you can adjust the amount to decrease the fees.
Consider sending money with another transfer service if you find lower fees and better exchange rates. The more money you save on the transfer, the more money can actually get to the person you're sending money to.
How much does it cost to send money with MoneyGram?
MoneyGram is among the most expensive options for sending money internationally. However, the exact fees you will pay depend on a variety of factors, including:
How much money you want to send
The country you're sending money to
The country you're sending money from How you're funding the transfer
How your recipient wants to receive their funds
You can get an idea of how much you will pay to send money with MoneyGram by visiting their website and testing your planned transfer.
Is it safe to send money with MoneyGram?
Yes, it is safe to send money with MoneyGram. The company is licensed and regulated by a variety of groups internationally.
How do I cancel a transaction with MoneyGram?
If you sent money online through MoneyGram, you can log into your profile and find the transaction in your transaction history. On the Transaction Details page, there's an option to cancel individual transactions.
In most cases, it will take 3 to 10 business days for the refunded money to appear on your credit or debit card statement, or in your bank account. MoneyGram does say it may take longer to get a refund for your transfer.
If you cancel the transfer within 30 minutes of payment, you will be able to receive a refund for your transfer fees. For cancellations after 30 minutes and up to 180 days after initiating the transfer, you will not be refunded for the transfer fees
History of MoneyGram
MoneyGram's roots go back to 1940, and the company as it is today was formed when Travelers Express and Integrated Payment Systems merged in 1998. The company went public in 2004, but it is no longer publicly-traded.
In 2017, MoneyGram was acquired by the Ant Financial Services Group, the payments segment of Chinese e-commerce company Alibaba. At the time of its acquisition of MoneyGram, Ant was valued at $60 billion.
MoneyGram has more than 2,500 employees globally, and has built one of the best networks of agent locations in the business.
Quickly Send Money Overseas with MoneyGram
MoneyGram is one of the most expensive options for sending money abroad, with higher fees and a larger markup on exchange rates.
However, it's highly trusted and is the second-biggest name in the money transfer industry. So, you can trust that with MoneyGram, your money will get to the recipient fast and secure. Send money to 350,000 agent locations or online, and pay using your credit card, debit card, bank account, or cash, and it arrives in as little as a few minutes.