What is Nextiva?
Nextiva is a platform that brings communications together with business applications, intelligence, and automation. This helps businesses communicate and build deeper connections with their customers. The platform brings all communication channels voice, video, collaboration, SMS, chat, and surveys together in one place. This helps businesses access the information they need to drive business results. Intelligence and automation are built in, so you can focus on helping customers.

Nextiva prides itself on Amazing Service® and unbeatable reliability. In fact, Nextiva has had zero outages since 2018 — holding true to its promise of 99.999% uptime — all while serving more than 100,000 customers with over 1 billion conversations a year on the most reliable network in the industry. Enterprises trust Nextiva's platform for its security and integrity. Nextiva's data centers are ISO/IEC 20071 certified, and its platform is compliant with SOC 2. Nextiva also offers solutions that comply with PCI and HIPAA. In 2020, Nextiva announced a partnership with the Pac-12 as the Official Communications Partner of the conference and the athletic departments of its 12 member universities. In partnering with the "Conference of Champions," Nextiva is connecting champions in business and education with its leading business communications platform.
Nextiva Features
Nextiva's phone service offers just about every calling, collaboration, and mobile feature and tool a small business needs in a phone system. All of the service plans include unlimited local and long-distance calling, unlimited online faxing, a multilevel automated attendant, customizable music on hold, HD video and voice, and the option to receive voicemails via email and text messages.
Upgraded plans offer team messaging, private group messaging, screen sharing, SMS service, voice analytics and unlimited video calling.
One standout feature that isn't offered by many business phone systems is the caller AI tool. This uses artificial intelligence to provide users with instant information on the person whom they are speaking with. This includes information on the customer's journey, their value and what their experience score is.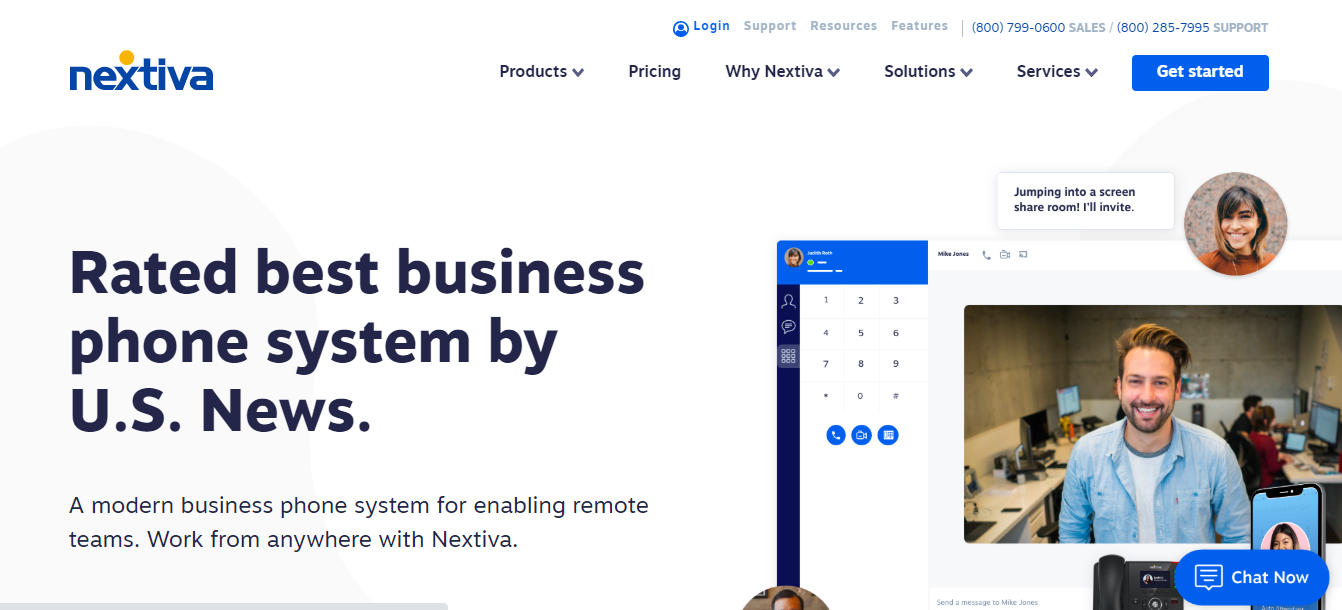 Nextiva's mobile app, available on iOS and Android devices, lets employees make and receive phone calls on their business lines, make video calls, chat via instant message with co-workers, access the company directory, and update and modify call settings. In addition, you can start calls on a desk phone and move them to a mobile phone, and vice versa. Nextiva offers apps for Mac and Windows computers. You can seamlessly switch between the two platforms, which is convenient for many companies as remote work environments have become commonplace.
Nextiva has conference calling built into its phone system. With the conference bridge feature, which is included at no extra charge, each employee can hold their own conference call. The number of participants on each call depends on the service plan you use. The Professional plan lets you have 40, and an unlimited number of callers can attend if you subscribe to the Enterprise and Ultimate plans. Conferencing calling is not included in the Essentials plan.
The CRM solution offers its own set of valuable sales and service features and tools. The system allows you to store an unlimited number of accounts and contacts. You are also able to see a single unified view of each customer and their overall experience.
Other CRM features include contact management tools, workflow automation, email case routing, account alerts, sales and service reports, and custom reports.
When looking at the specific sales CRM features, there are customizable Kanban sales pipelines, leads and pipeline management, product catalogs, time triggers on pipeline stages, canned responses and custom sales views.
When you combine all of what Nextiva offers in terms of both its phone service and CRM, you will be hard-pressed to find a unified communication system that provides you with more in one platform.
Nextiva: The Good and The Bad
Nextiva is more than a standard VoIP service. With products like Cospace, Call Pop, and a CRM, Nextiva moves beyond the role of a phone service provider into an all-in-one business solutions provider.
Highlights of the phone service include a 99.999% uptime and 24/7 customer support. Call porting allows businesses to use their current phone numbers (in most cases).
The business phone plans include more than 45 features for enhanced performance and ease of use. Unlimited nationwide calling, voicemail-to-email, free phone numbers, and online faxing can support businesses of all sizes. Nextiva also migrates existing business plan phone numbers for free.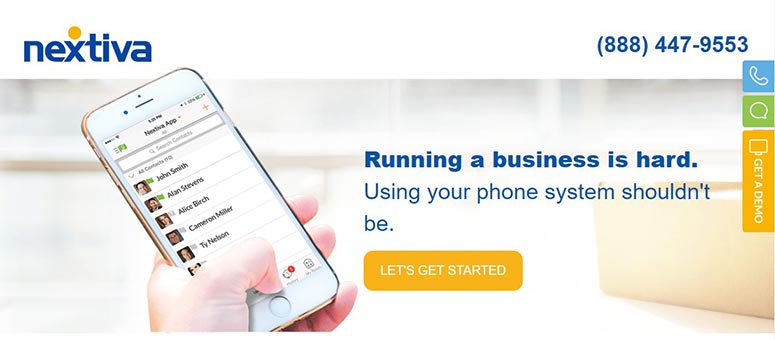 Businesses can choose to use their current VoIP phones or buy or lease phones from Nextiva. All Nextiva phones come pre-configured, allowing for instant use.
An array of sales and service tools are designed to support sales, marketing, and customer service teams. Features like Call Pop instantly display the essential information for each customer as they call, facilitating more effective calls. A CRM keeps entire teams updated, so leads receive appropriate follow-up as they move along in a sales funnel.
The Nextiva mobile app for cell phones and desktops ensures that employees can stay connected no matter where they're located. Nextiva even offers Cospace, a remote workforce management tool that can replace other third-party apps like Slack.
In short, Nextiva serves as a centralized, all-encompassing business solution. A business that chooses Nextiva will enjoy a whole host of tools and programs that work together efficiently. There's no need to worry about integrations and jumping back and forth between different platforms throughout the workday. This can also make for financial savings.
Nextiva's pricing structure is somewhat complicated, and its prices are higher than standard (but more basic) VoIP service. Businesses may save money by carefully monitoring their number of users and opting for longer contracts, which carry lower charges.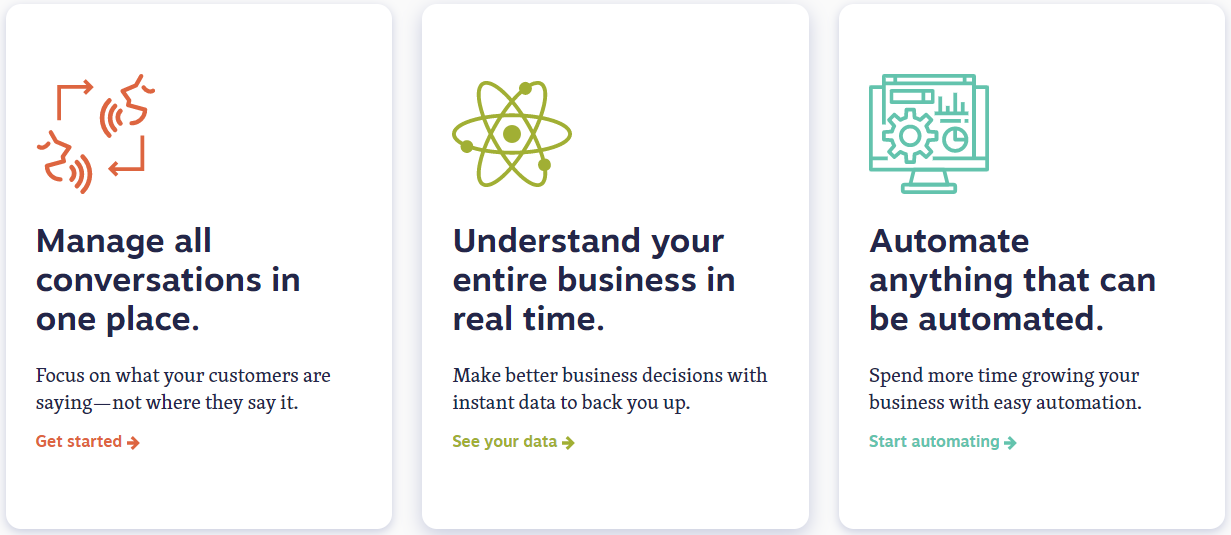 Nextiva Pros
The Nextiva Business Communication Suite is a cloud-hosted VoIP phone system that doesn't require any equipment or hardware. All it needs is a high-speed internet connection and IP phones. Since this is a cloud-hosted system, you don't need an IT team to install or maintain it; Nextiva handles all maintenance and upgrades.
The entire system is run and configured through Nextiva's online portal. This portal lets you add employees to the system, assign phone numbers and user IDs, record automated greetings, create call-queue routes and priorities, and designate which features each employee can access.
Employees can also access the system online. They can log in to set their preferences, change settings, conduct video conferences with screen sharing, and chat with co-workers.
If you are an established business and want to keep your current phone numbers, you have that option with Nextiva. For an extra fee, you can transfer local or toll-free numbers over to Nextiva after you sign up for the service. This process typically takes two to four weeks.
Nextiva is an extremely reliable phone service. The company has a reported uptime of 99.999%.
Nextiva Cons
If you subscribe to the Essentials plan, you don't get audio or video conferencing. Additionally, with the Professional plan, you are limited to 40 participants on conference calls. However, the other plans offer unlimited attendees.
We were also a little disappointed with the live chat service we received. We tested it on multiple occasions, asking the same set of questions each time. While the agents are some of the most responsive we have ever encountered on live chat, we often got different answers to our questions. We would have felt more comfortable knowing that all of their agents are on the same page.
Nextiva Pricing
Nextiva offers four package levels suitable for a smaller business' more basic needs all the way up to the sales productivity and ticket management features that would benefit a larger enterprise. Plans are suitable for smaller teams as well as much larger operations.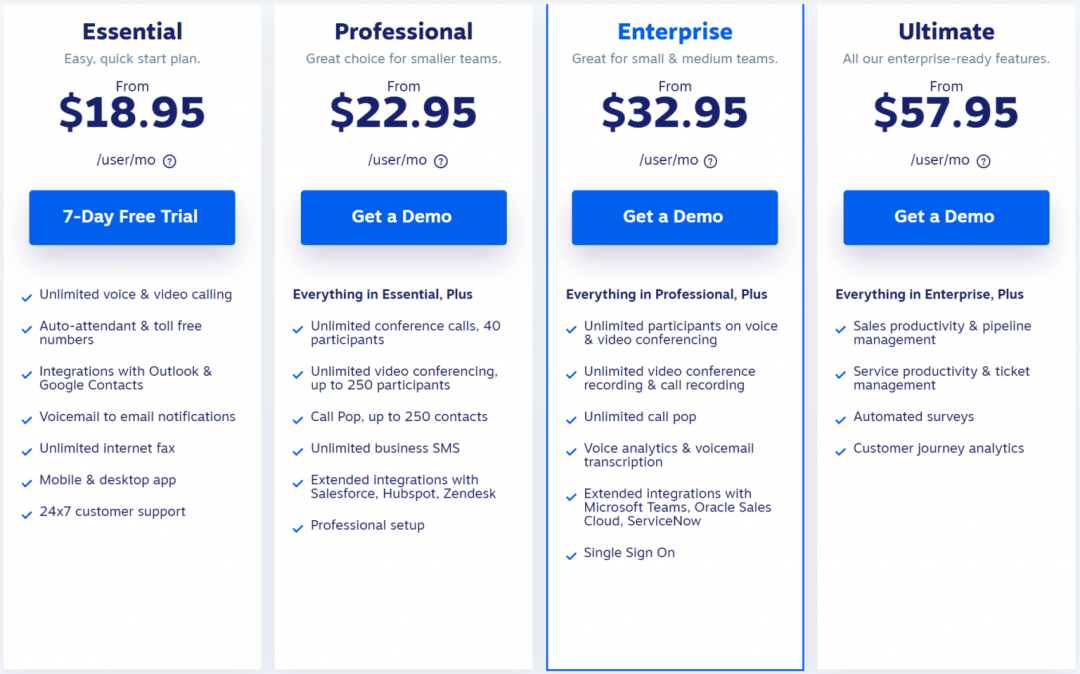 Essential: The Essential plan ranges in price from $17.95 to $30.95 per user per month. This plan includes an auto-attendant, integrations with Microsoft Outlook and Google Contacts, voicemail-to-email notifications, unlimited online faxing, mobile and desktop apps, and 24/7 customer support.
Professional: This plan costs $21.95 to $35.95 per user per month. This plan includes everything in the Essential tier, plus unlimited conference calls; unlimited video conferences; call pops for up to 250 contacts; unlimited business text messaging; integrations with Salesforce, HubSpot, and Zendesk; and professional setup.
Enterprise: The Enterprise plan ranges from $31.95 to $45.95 per user per month. Added to this plan are unlimited participants on audio and video conferencing; unlimited call pops; voice analytics; voicemail transcription; single sign-on; and integrations with Microsoft Teams, Oracle Sales Cloud, and ServiceNow.
Ultimate: This plan costs between $52.95 and $75.95 per user per month. The Ultimate plan includes both the sales and service CRM solutions, as well as automated surveys and customer journey analytics.
Conclusion
Choosing a whole new business phone service is no joke. But maybe it's time to break up with your landline, especially considering how much you'll save in terms of setup time and upfront costs.
Make sure you and your team truly understand how VoIP works and how it stacks up against landlines before you make a move.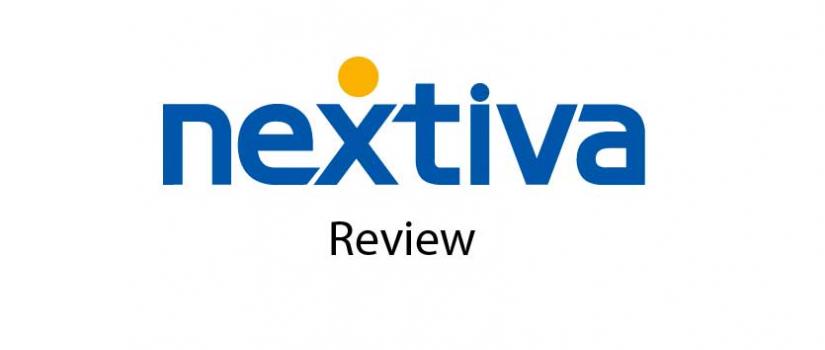 Nextiva is perfect for those businesses that need a complete UCaaS solution. When you sign up, you'll also get custom configurations and on-demand support. Beyond this, we also offer PBX SIP trunking as well