Skylum Luminar is a non-destructive image editing and photo management software for Mac & PC, designed to deliver professional results in less time than anything else currently available.
Skylum Luminar uses Artificial Intelligence (AI) powered tools to make complex editing simpler. You can let the software do all the work for you, or take full control of each edit yourself.
With this latest incarnation, Skylum Luminar 4 brings numerous feature upgrades, and can be used as a standalone image editing application OR as a plugin for Adobe Photoshop CC, Lightroom, Photoshop Elements and Apple Photos.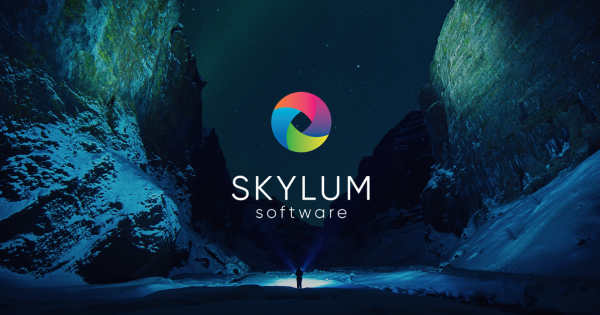 Skylum Luminar 4 can now be used in conjunction with industry-standard software such as Adobe Lightroom, bringing the power and convenience of the latest high-tech AI processing into an editing workspace many users will already be familiar with.
Skylum Luminar 4 is a one-off purchase (as opposed to a monthly subscription payment like the Adobe Creative Cloud), and will replace both Skylum Luminar 3 and Skylum Luminar Flex.
Features That Make Skylum Luminar 4 Special
Let's explore some of the features that make Skylum Luminar4 better than many other photo editors:
AI Sky Replacement
If you want to know about the most impressive tool present in the Skylum Luminar4, it'll be AI Sky Replacement. It not only identifies the sky but also selects even the smallest details. It doesn't leave any patches between trees, branches, hillsides, mountains, and edges of rooftops and buildings. And the best thing is that it does all this without any mouse click from the user. Traditional auto-selection tools disappoint when it comes to eliminating edge artifacts, edge halos, and transitions. However, Skylum Luminar4 excels in selecting, edge masking edge shifting, feathering, and all other tedious things done while replacing the sky.
This tool from Skylum has a lot to offer. For example, it features a library full of replacement skies. You can use them in your pictures. If you have a sky image on your computer, it allows using that as well.
Only a few mouse clicks were required to transform the bright sky into a dramatic sunset. Skylum Luminar4 made sure that colors and overall exposure also changes. If you do not believe in this technical achievement, think again.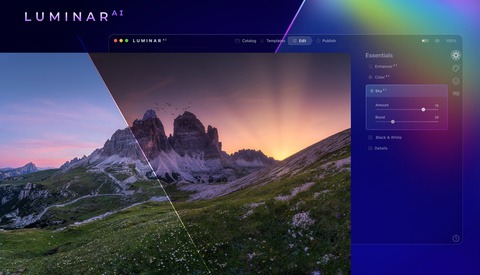 Great Editing
It is just a glimpse of what Skylum Luminar4 can do. This software is excellent not only at enhancing photos but in editing them as well. In other words, it features cropping, toning, and coloring tools and allows raw processing, geometric corrections, masking, and layering. Yes, several creative effects as well.
You can either apply these effects and adjustments manually through the latest streamlined workspaces of Skylum Luminar4 or one-click "Looks" having preset combinations of effects and filters. Different features and tools in this image editor present you with a better way to apply creativity/ ideas to photos. Doing so will also build your favorites list automatically. Of course, you can create and modify your list of favorite features.
Image Browsing anXd Cataloging
It is almost impossible to avoid the tools for cataloging and integrated image browsing. They are efficient and bring fast results. Some Lightroom users may not find these features of Skylum Luminar4 sophisticated, but they are enough if you're a casual user.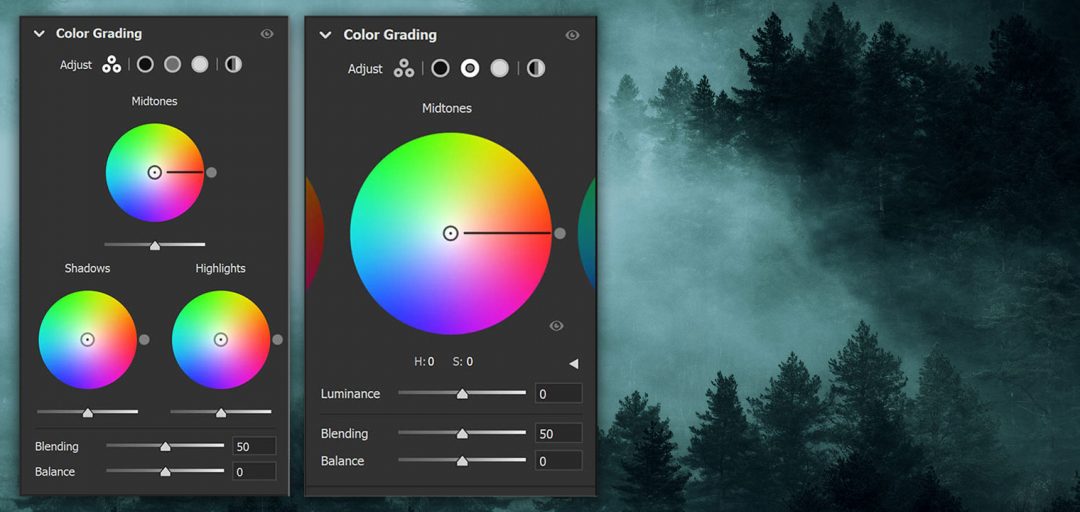 System Requirements for Skylum
Mac
Mac Model – Early 2010 or newer
MacOS – 10.12 or higher
RAM – 8 GB or more
Disk space –  10 GB free space
Windows
Graphics – Open GL 3.3 or later compatible
Processor – Intel Core i5 or better
OS – Windows 7 or higher (only x64-bit OS)
RAM –  8 GB or more
Disk space –  10 GB free space
Skylum Luminar Pros & Cons
Advantage
AI (Artificial Intelligence) Sky Replacement replaces beautiful skies in a few clicks.
Non-destructive editing lets you come back and continue editing.
Unified image catalog keeps everything organized.
Being a plug-in version, it, along with other software, produces excellent results.
No Subscription. 30 Days Money Back.
Disadvantage
The interface changed drastically compared to the last version.
There is a lack of subtlety in the "Looks" feature.
Still, there is the absence of virtual copies.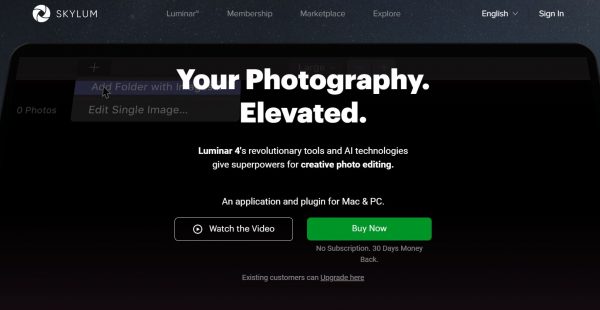 Skylum Luminar 4 Review- Is It Worth It
In this Skylum Luminar 4 review, I want to break down everything you need to know about the program and why it's such a powerful photo editing tool. If you've been looking for an alternative to Lightroom, this may just be your answer.
For a number of years, Adobe has dominated the market of photo editing software. Adobe Lightroom and Photoshop are used by millions of photographers worldwide making them a tough platform to compete with. After Adobe switched to subscription-based services, it made a lot of photographers question if it was worth the monthly price. Luckily, with Skylum Luminar 4 you can get a professional level editing software, at a one-time price of just $89.
Now if you're like me, you might have taken one look at the price and thought
If you are a first-time user of Skylum Luminar 4, you'll be mesmerized by its fresh and modern interface. Features like trouble-free image organization, advanced portrait enhancement tools, and mind-blowing AI Sky Replacement will make you a fan of this software.
If you are using (or have used) Skylum Luminar 3 and now shifting to Skylum Luminar 4, its new interface and dramatic improvements in features will amaze you. People using it for a long time are glad to be a part of its journey.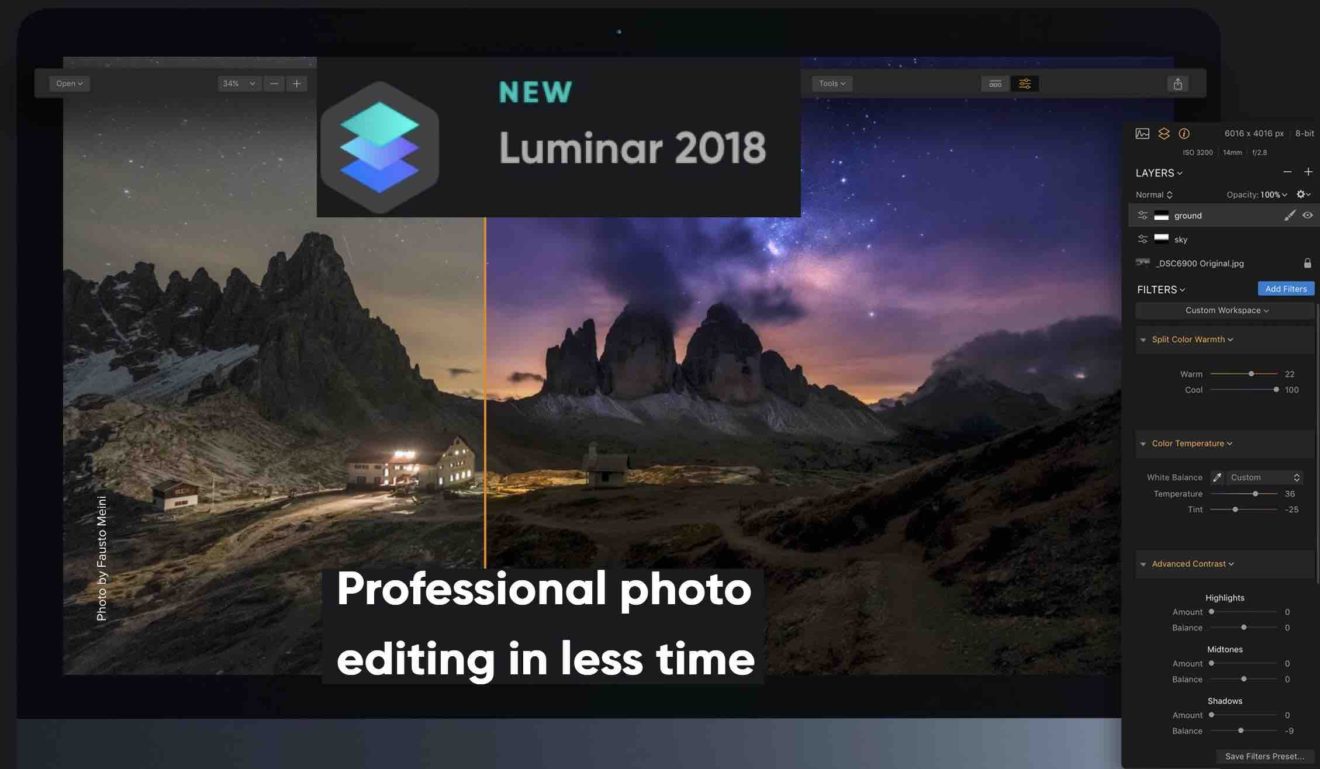 What We Like
AI (Artificial Intelligence) Sky Replacement replaces beautiful skies in a few clicks
Non-destructive editing lets you come back and continue editing
Unified image catalog keeps everything organized
Being a plug-in version, it, along with other software, produces excellent results
What We Don't Like
The interface changed drastically compared to the last version.
There is a lack of subtlety in the "Looks" feature
Still, there is the absence of virtual copies