About Ted Baker
Ted Baker is a luxury clothing and retail company known for its close attention to detail. Carrying high-quality clothing and accessories for men and women, it's one of the most famous brands to come out of the UK.
The brand's success is evident in its global reach and social media presence. In addition, its collections are sold in retail locations and other department stores worldwide.
But can the hype be justified? In this Ted Baker review, we intend to find out. So join us as we take a deep dive into the company's bestsellers, customer feedback, promotions, and more, so you can decide if the label is worth checking out.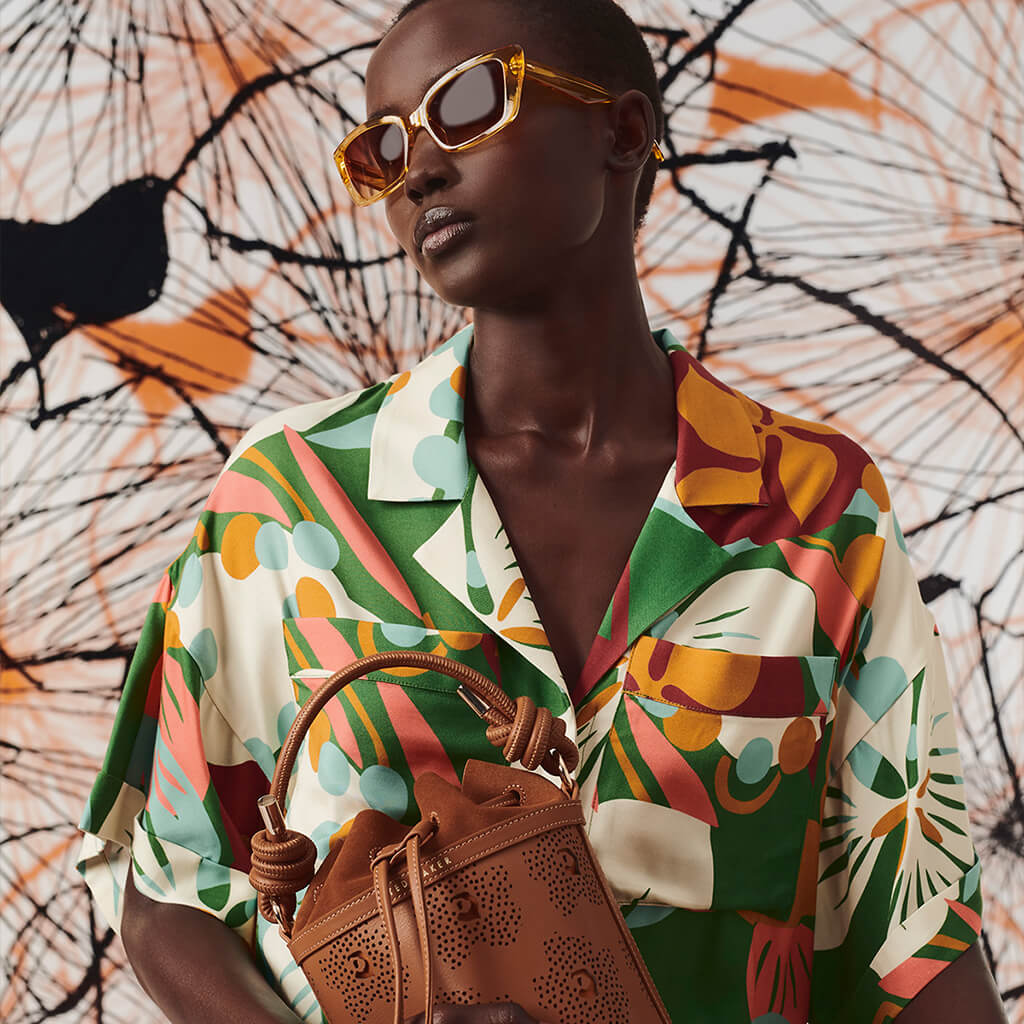 Overview of Ted Baker
Ted Baker was founded in 1988 by Ray Kelvin, who named the company based on his personal alter ego. The first store was opened in Glasgow and then expanded into Manchester, Nottingham, and Covent Gardens in London.
In the following years, Ted Baker launched a women's line, opened stores in the US, and began offering accessories like sunglasses and footwear. The company prides itself on being "no ordinary designer label," focusing on quality and unique styles. The first store even had its own laundry service, earning the brand its high reputation.
Here's a neat fact: the brand's advertising was always done by word of mouth and eccentric marketing strategies. All of Ted Baker's success was built without a proper advertising campaign while supporting the launch of multiple collections.
The London-based company prioritizes ethical treatment of their employees and the planet. This includes having worker-focused programs, sourcing sustainable materials, and reducing carbon emissions over the next few years.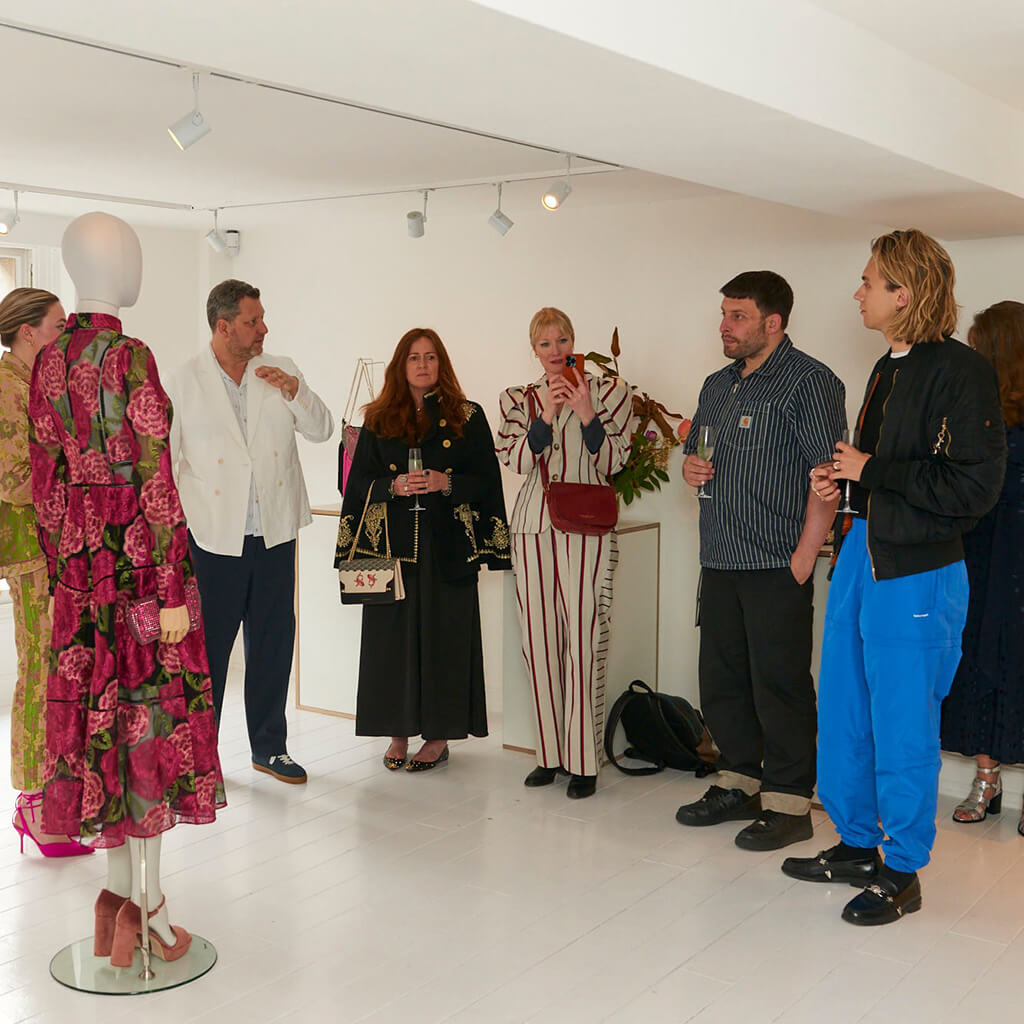 Highlights
Wide range of men's and women's apparel, accessories, and footwear
Long-standing history and generally good reception
The brand is working towards being more sustainable
Financing options are available
Free shipping with an order minimum
Ships worldwide
The Ted Baker lifestyle amasses apparel collections and accessory options like watches, wallets, bags, and more. If you've just made some room in your closet, keep reading to learn about some of the bestsellers that the store has to offer!
As a side note, financing options are available through Klarna.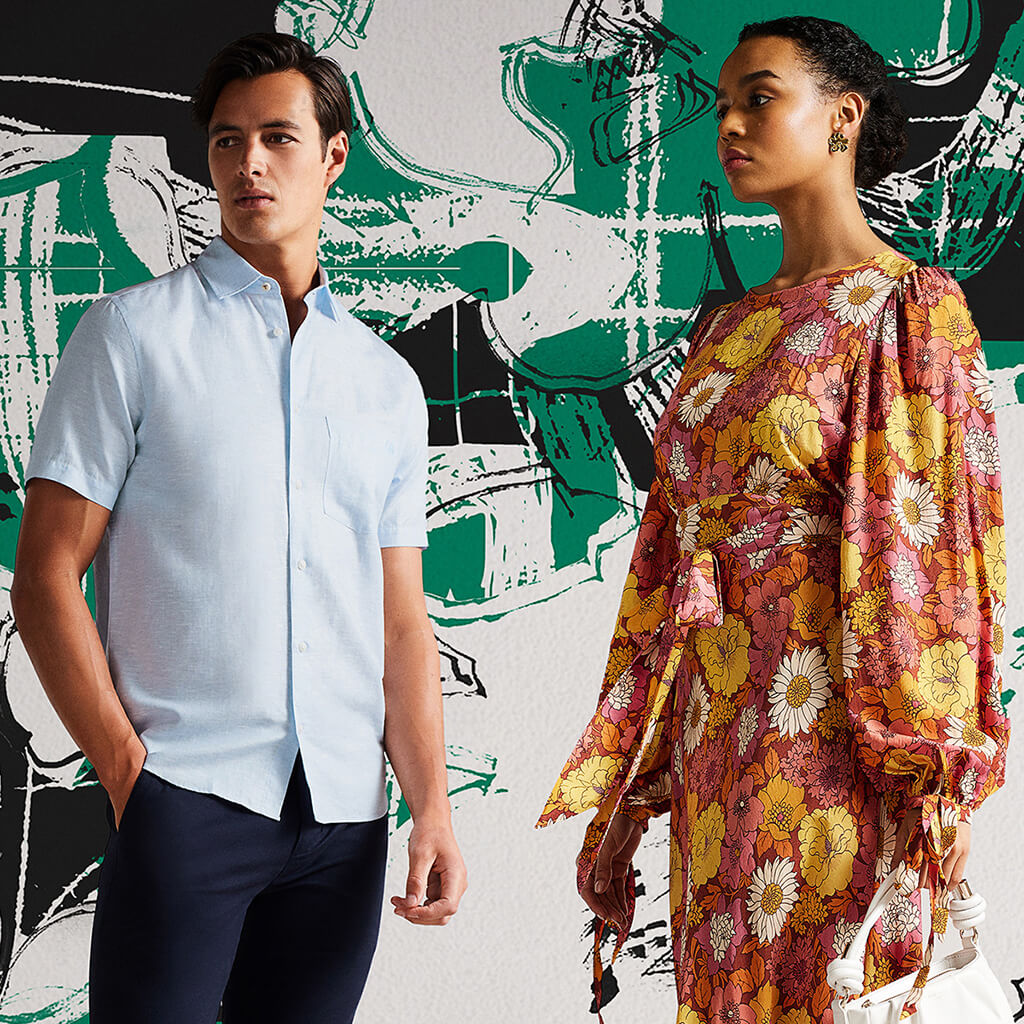 Ted Baker Women's Review
First up, we'll look at the hottest picks from the women's category. From Ted Baker dresses to watches, putting together a refined and stylish look won't be difficult with these pieces.
Ted Baker Chelsiy Sweetheart Neckline Knitted Dress Review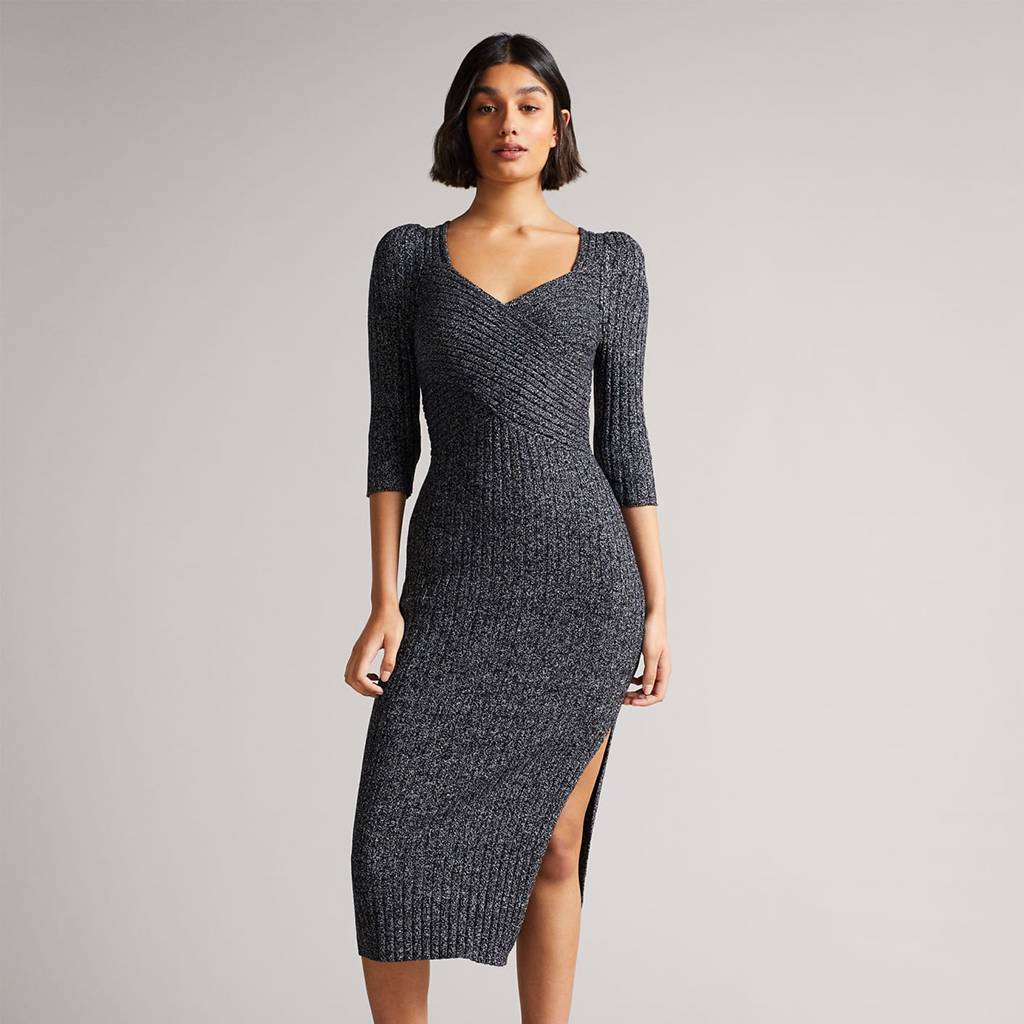 The Chelsiy Sweetheart Neckline Knitted Dress is a chic and flattering choice for weekend plans. The viscose, wool, cotton, and cashmere blend makes for a comfortable fit and your gal pals will definitely admire that gorgeous texture.
The dress is designed with quarter-length sleeves and a classic sweetheart neckline, as the name suggests. It also has a tighter fit, with the hem hitting the shins. In addition, for extra oomph, it features a leg slit to show off some skin or even your favorite tights during winter.
Paired with a necklace and some ankle boots, we believe the knitted dress is suited for workdays or the holidays. The design is sophisticated, fashionable, and with some additional accessories, it can be elevated to look even fancier.
The Chelsiy Sweetheart Neckline Knitted Dress will cost $325 to add to your bag.
Ted Baker BKPAMF101 Floral Dial Leather Strap Watch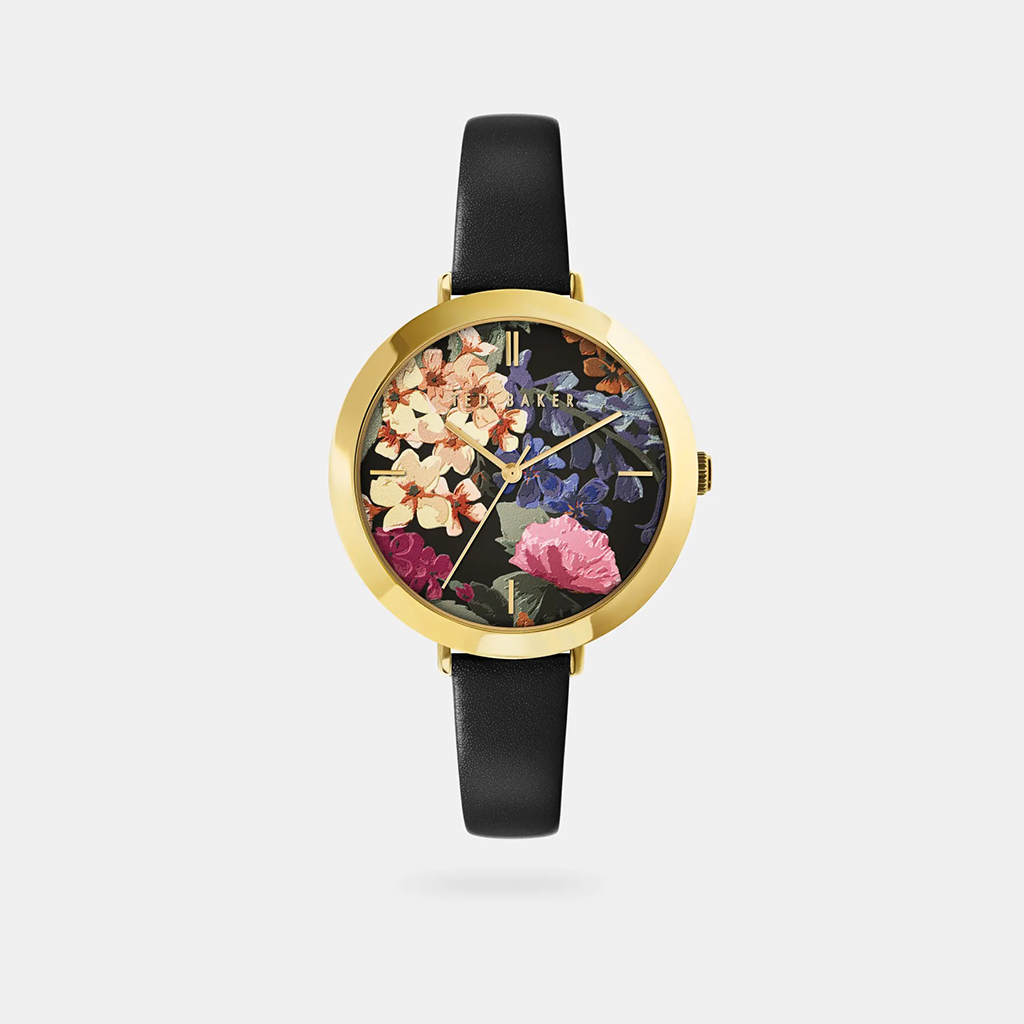 Trade in your smartwatch for the BKPAMP101 Floral Dial Leather Strap Watch. This gorgeous watch features a 100% bovine leather strap and is made with stainless steel casing. As the name suggests, the face is designed with bright flowers against a black background, adding some contrast and complementing the gold detailing.
This analog watch is an elegant accessory. The strap is thinner than traditional designs, adding a feminine and delicate touch. In other words, it'll make an excellent gift for a loved one or even for you. (There's no shame in treating yourself.)
When it comes to styling, the BKPAMP101 Floral Dial Leather Strap Watch can be an everyday essential. It'll match well with any outfit, especially with black as the primary colorway.
This watch will run you about $140 at checkout.
Ted Baker Jordela Embossed Branded Tote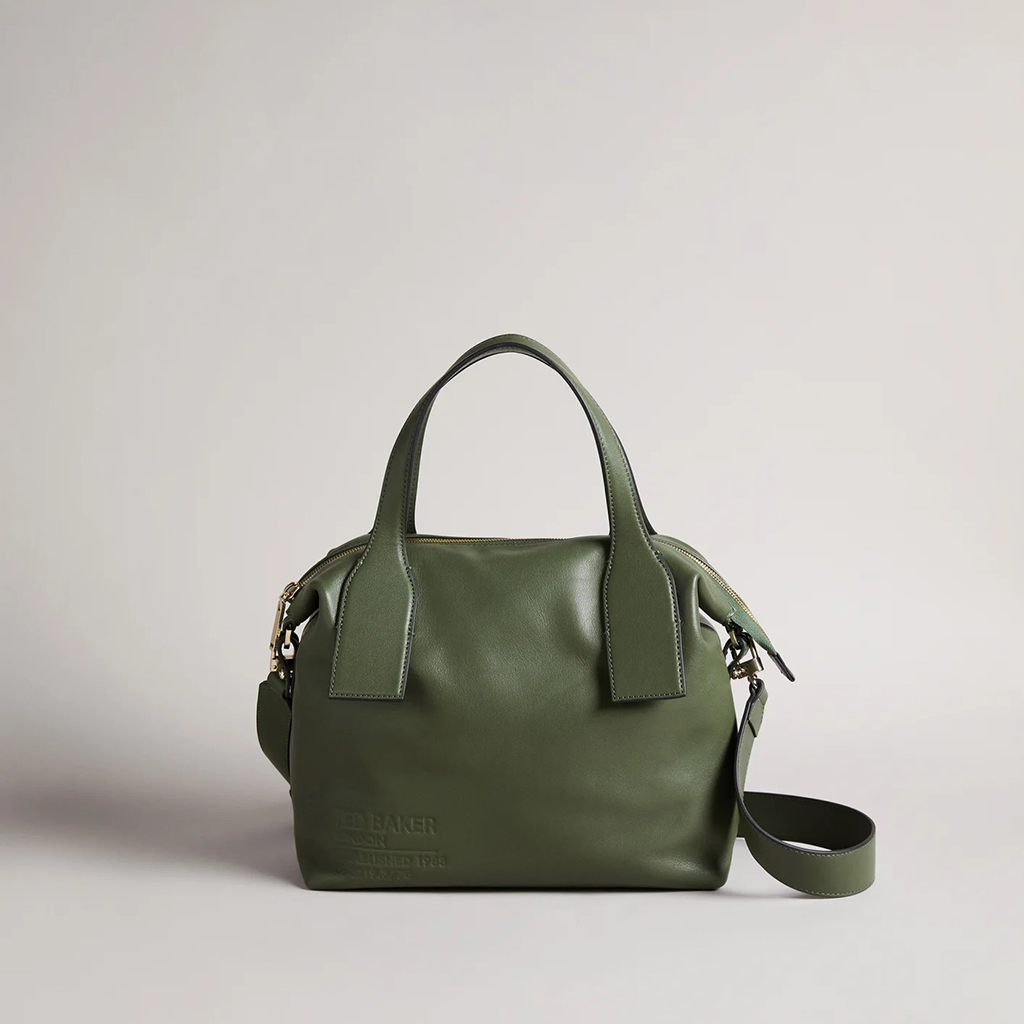 The last women's item in this Ted Baker review is the Jordela Embossed Branded Tote. The exterior is 100% leather with a 100% cotton interior. In other words, it's durable, stylish, and practical. Of course, it has the embossed Ted Baker logo on it as well to let people know who you're wearing.
You'll have multiple wear options with this tote. It has two top handles or a removable crossbody strap when you need to be hands-free. Additionally, you have some storage options for your favorite gloss and wallet with an interior and front pocket.
If you want to keep the bag in shape, we suggest storing it in a dust bag. This will prevent any scuffs on the leather and discoloration.
The Jordela Embossed Branded Tote comes in two different colors and retails for a cool $295.
Ted Baker Men's Review
As the brand initially started with menswear, we can't continue this Ted Baker review without mentioning the best-selling men's items. The footwear and accessories for men are timeless and definitely people-pleasing. So let's get into it!
Ted Baker Steven Embossed Branded Wallet Card Holder Gift Set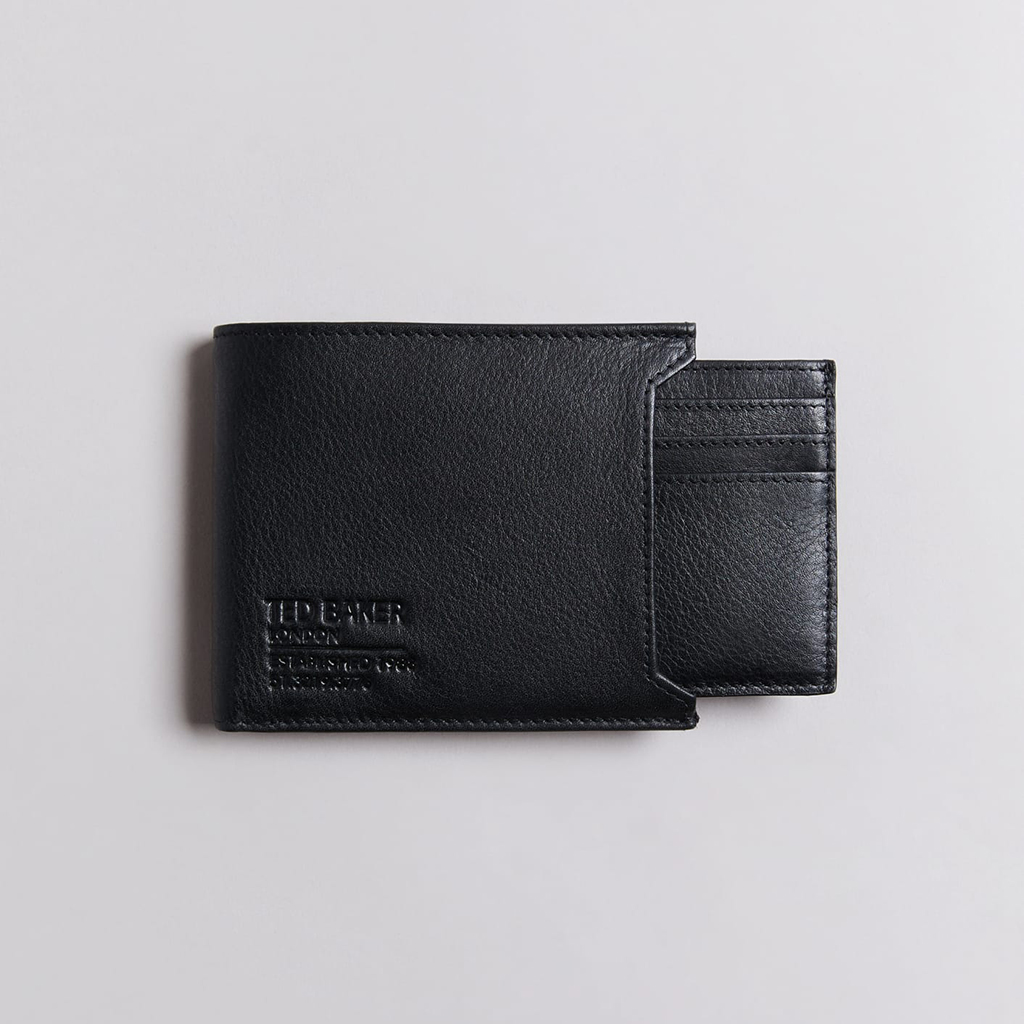 The holidays might be over, but that doesn't mean you can treat your beau (or yourself!) to a little something. The Embossed Branded Wallet Card Holder Gift Set will hold your cash, bank cards, and some of those gift cards that you keep forgetting about.
The wallet and cardholder are made from 100% leather and, evidently, are embossed with the Ted Baker logo. Additionally, the cardholder is a convenient extra. Carrying it around means you won't have to hold a wallet with you everywhere (unless you want to bring the whole set).
There isn't much else to say other than that it's simple, practical, and won't be hard to style with its black colorway. This Ted Baker wallet and cardholder will cost you about $120.
Ted Baker Clerd Chunky Sole Leather Moccasin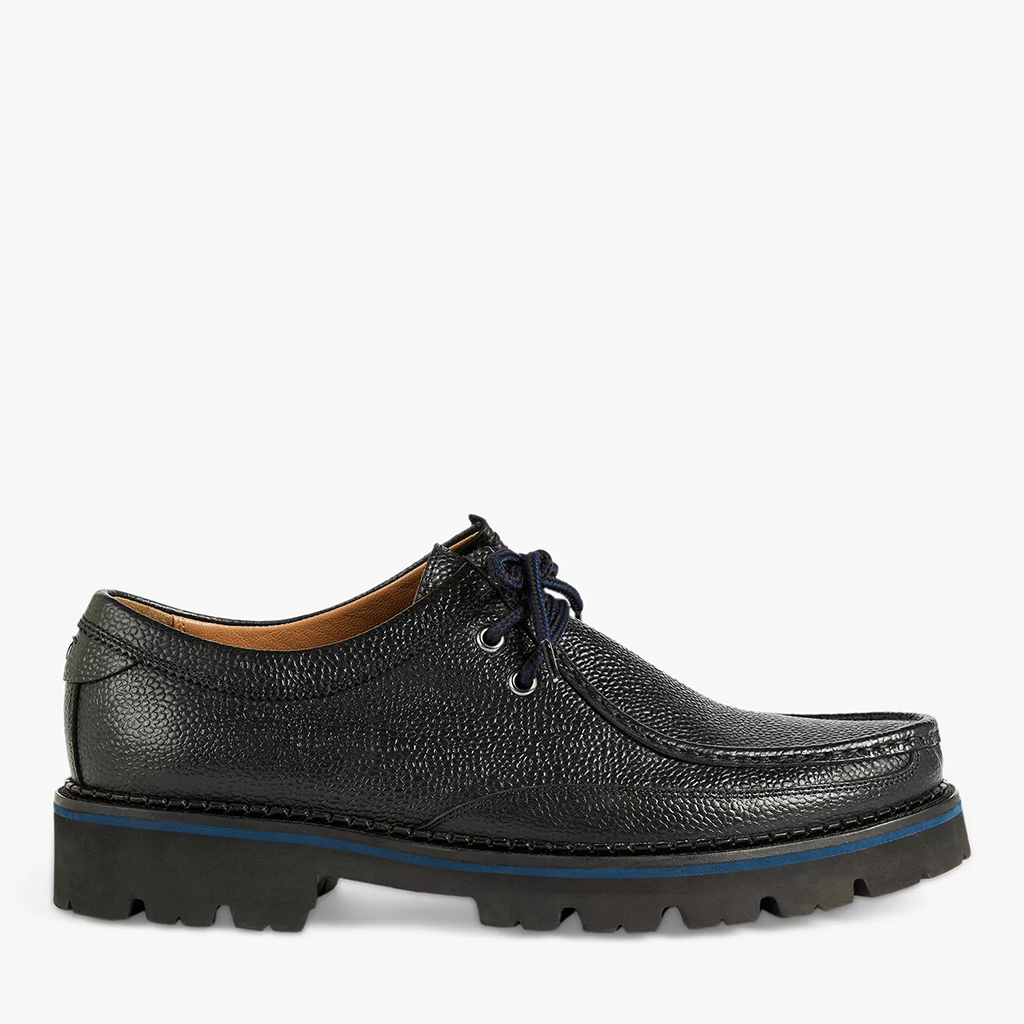 If you're into a thick sole dress shoe, the Clerd Chunky Sole Leather Moccasin might be your next purchase. It has a 100% leather upper and a cotton blend lining, which will help with moisture and ensure breathability.
This leather moccasin would look great paired with some relaxed-fit khakis or pants. Plus, with the available neutral colorways, you can style them with almost any color. You can wear the Clerd Chunky Sole Leather Moccasin to any event. Job events or business casual dress codes are great places to wear them.
These Ted Baker shoes retail for $157 (from $225).
Ted Baker Dauir BKPDQF118 Green Dial Leather Strap Watch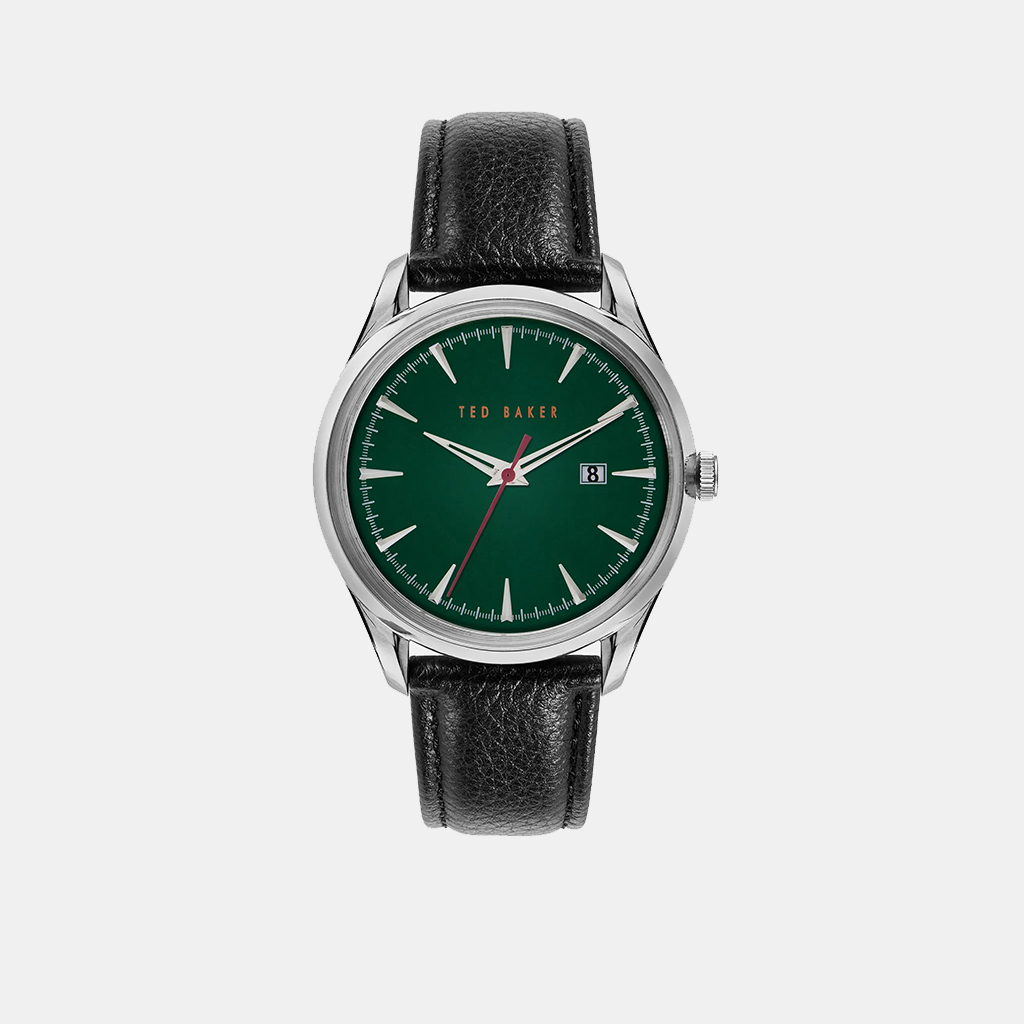 Last up in this Ted Baker review is the Dauir BKPDQF118 Green Dial Leather Strap Watch. This is another one of the brand's classic watches that'll perform well as an everyday tool. Like our featured women's watch, the strap is 100% leather comes with a 100% stainless steel case.
It's also another analog watch that features a green watch face, adding a pop of color. It's a classic design that won't make too much noise while sitting snug on your wrist. The leather will require some extra care, but it's worth it just for the look and quality of the watch itself.
Get the perfect gift for your father or partner for $98 (from $140).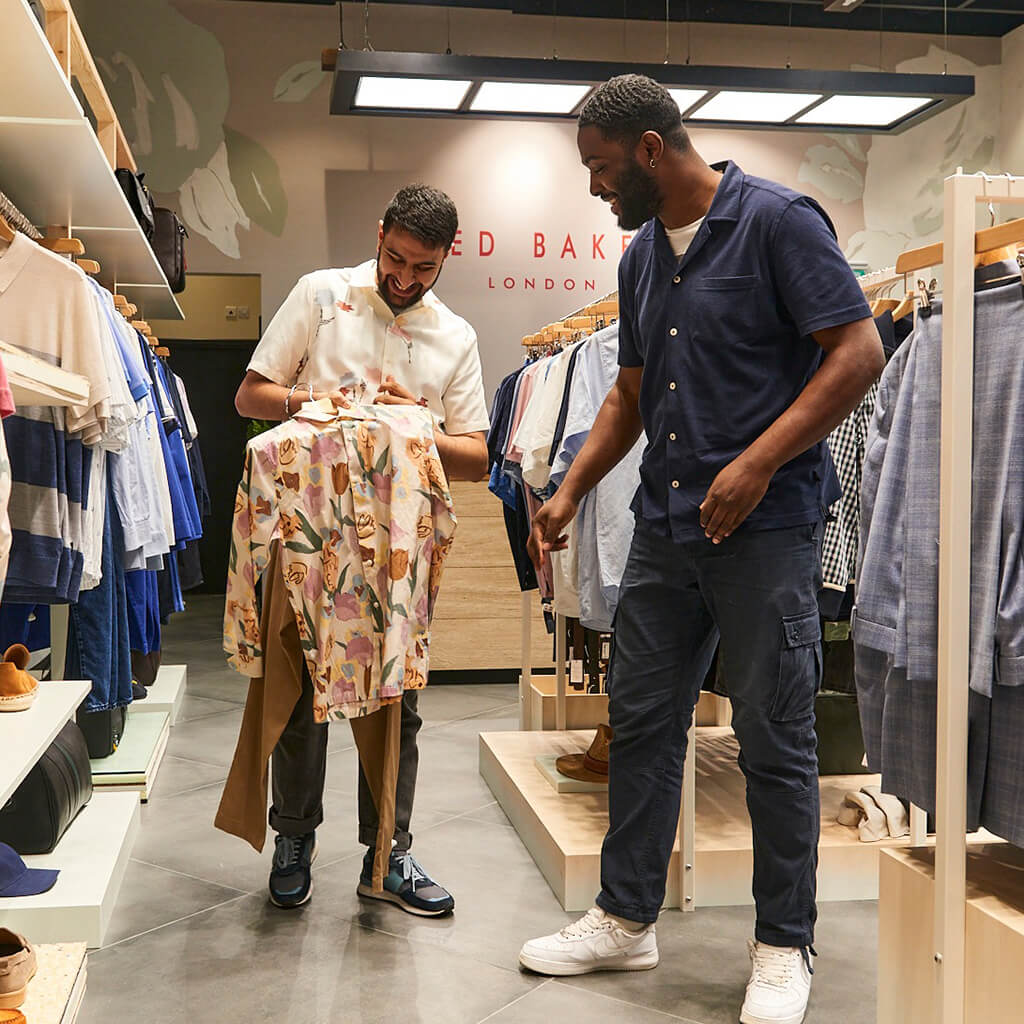 Who Is Ted Baker For?
Ted Baker offers versatile and classic items for men and women. The collection of essential attire, accessories, and more can be worn every day. The demographic definitely leans towards professional adults.
That being said, the brand is on the expensive side, so it might be as accessible to everyone. But they do have financing options available for customers on a budget.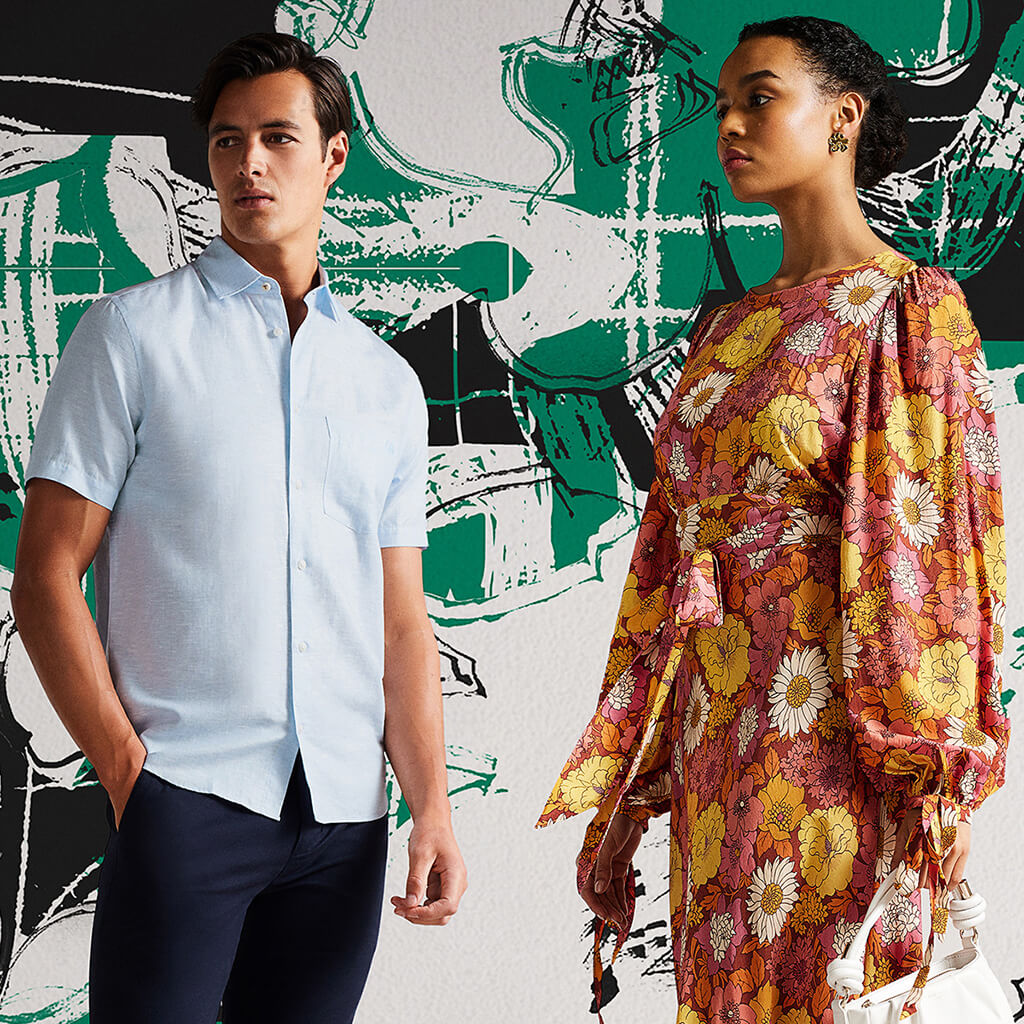 Is Ted Baker Worth It?
Every person needs to have some high-quality wardrobe staples and accessories. Ted Baker offers that with their collections alongside style, minimalism, and functionality.
Based on this Ted Baker review, we think the brand is worth checking out if you have the means. The items are chic, handsome, and make beautiful presents for your loved ones. Plus, they have some functional uses for day-to-day use.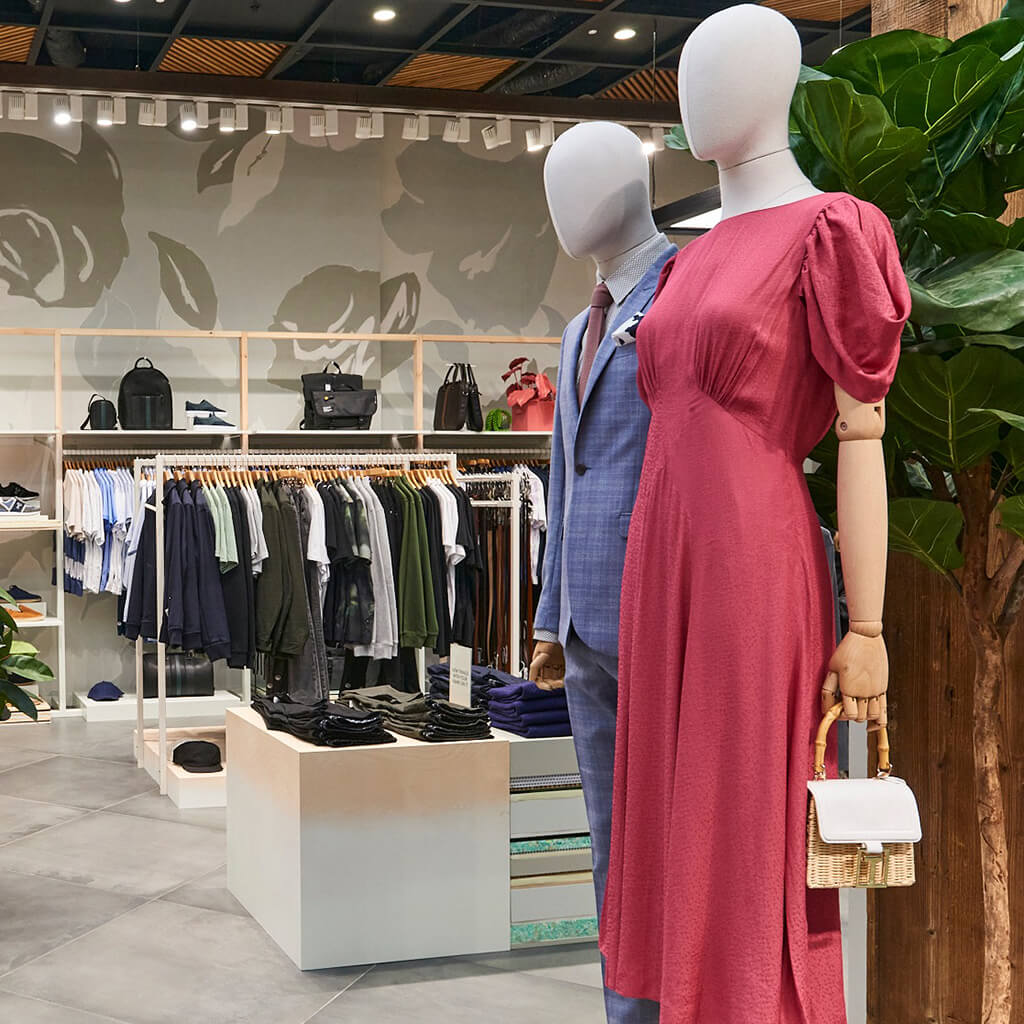 Ted Baker Promotions & Discounts
Are you looking to get a deal on one of the Ted Baker watches? The store is currently holding a 60% off sale on select products. You can also get a 15% student discount once you verify your status with Student Beans.
Unfortunately, we couldn't find any other discounts, but you can stay updated on any exclusives by signing up to receive Ted Baker's emails.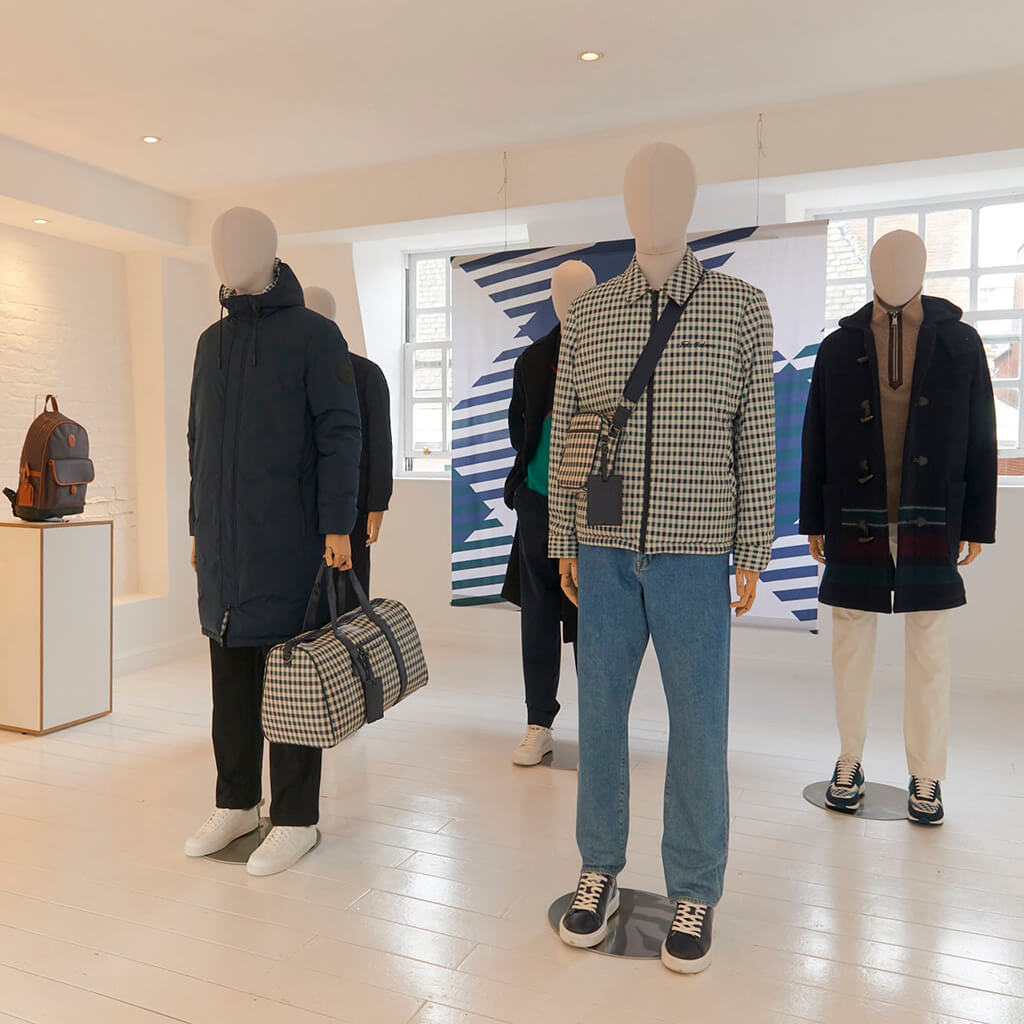 Where to Buy Ted Baker
You can buy Ted Baker apparel and accessories at tedbaker.com. The company also has retail locations that you can find on the 'Find a Store' page.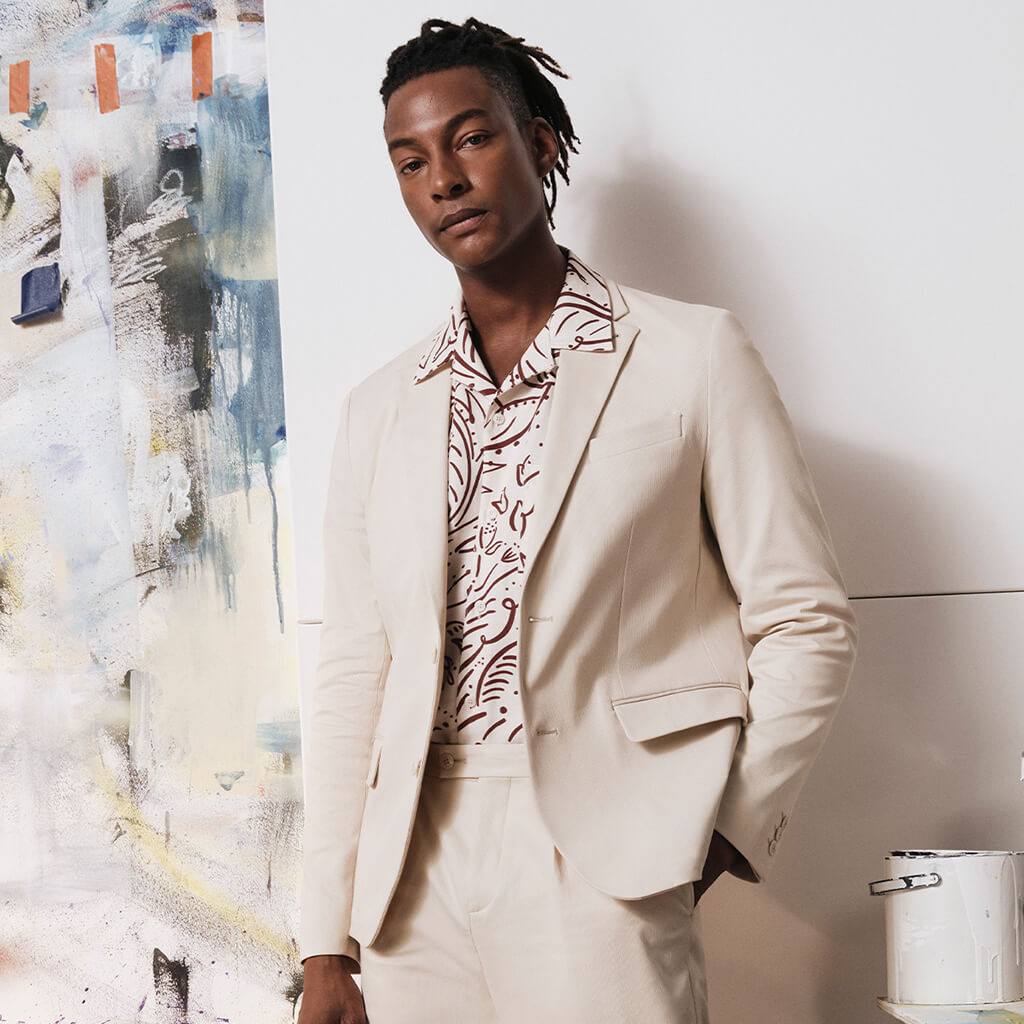 FAQ
Who owns Ted Baker?
Ted Baker is a public limited company. Basically, it is managed by directors and owned by different shareholders.
Where is Ted Baker made?
Ted Baker manufactures clothing in the UK, India, China, and Portugal.
Does Ted Baker ship internationally?
While writing this Ted Baker review, we found that the brand offers worldwide shipping. We'll get into more detail in the following section!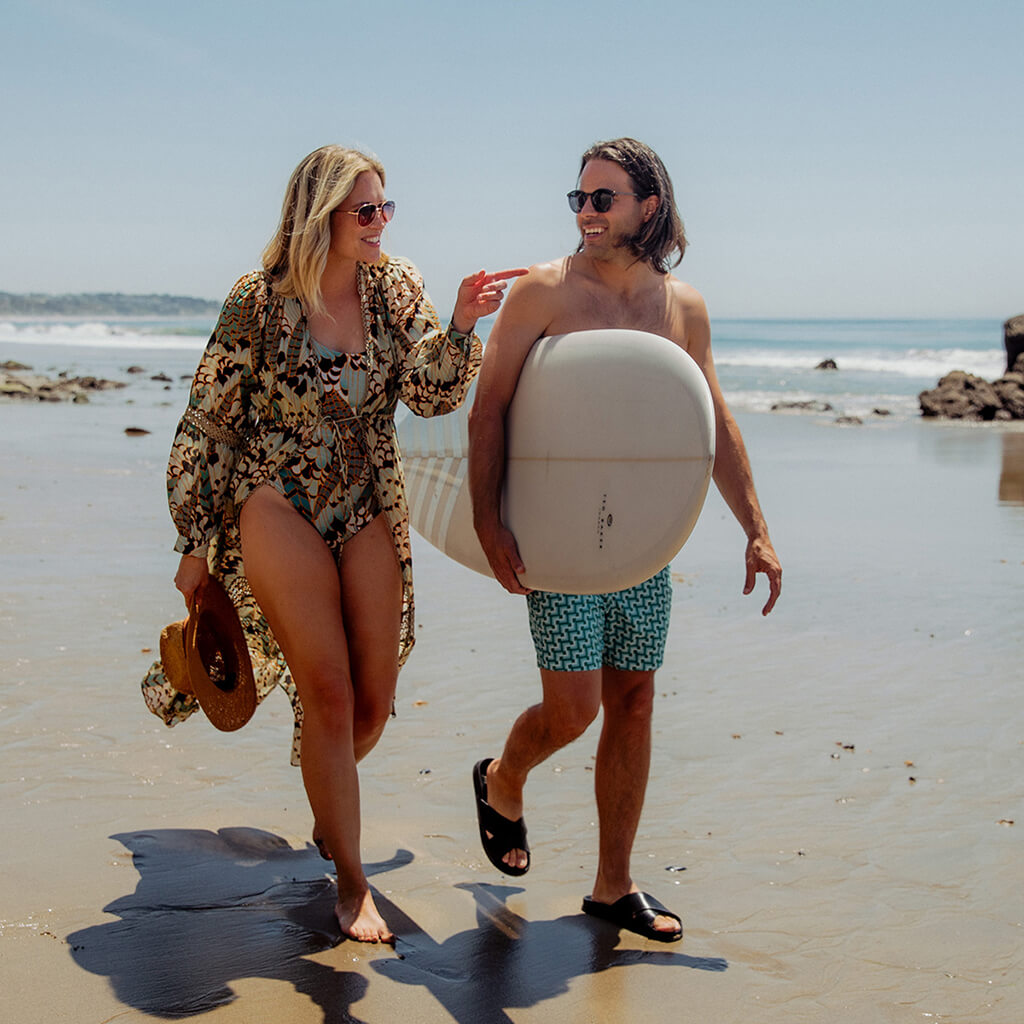 What is Ted Baker's Shipping Policy?
Ted Baker offers free ground shipping for orders over $200. If you don't meet the order minimum, you're subject to a $10 fee. The company also offers an expedited delivery option for $30.
Outside of the continental US (Alaska, Hawaii, Puerto Rico), expedited shipping is the only option, and it costs $40. Here are the estimated delivery dates for each:
Ground: 3 to 6 business days
Expedited: 1 to 3 business days
Alaska, Hawaii & Puerto Rico: 1 to 2 business days
Shipping costs for all international orders are calculated at checkout. Arrival dates vary between 2–16 days, depending on your location and chosen method. Customers will receive tracking information once the order has been shipped out.
It's also important to note that customers outside the US are subject to the customs fees as enforced by your home country. Customs may also delay your order depending on the circumstance.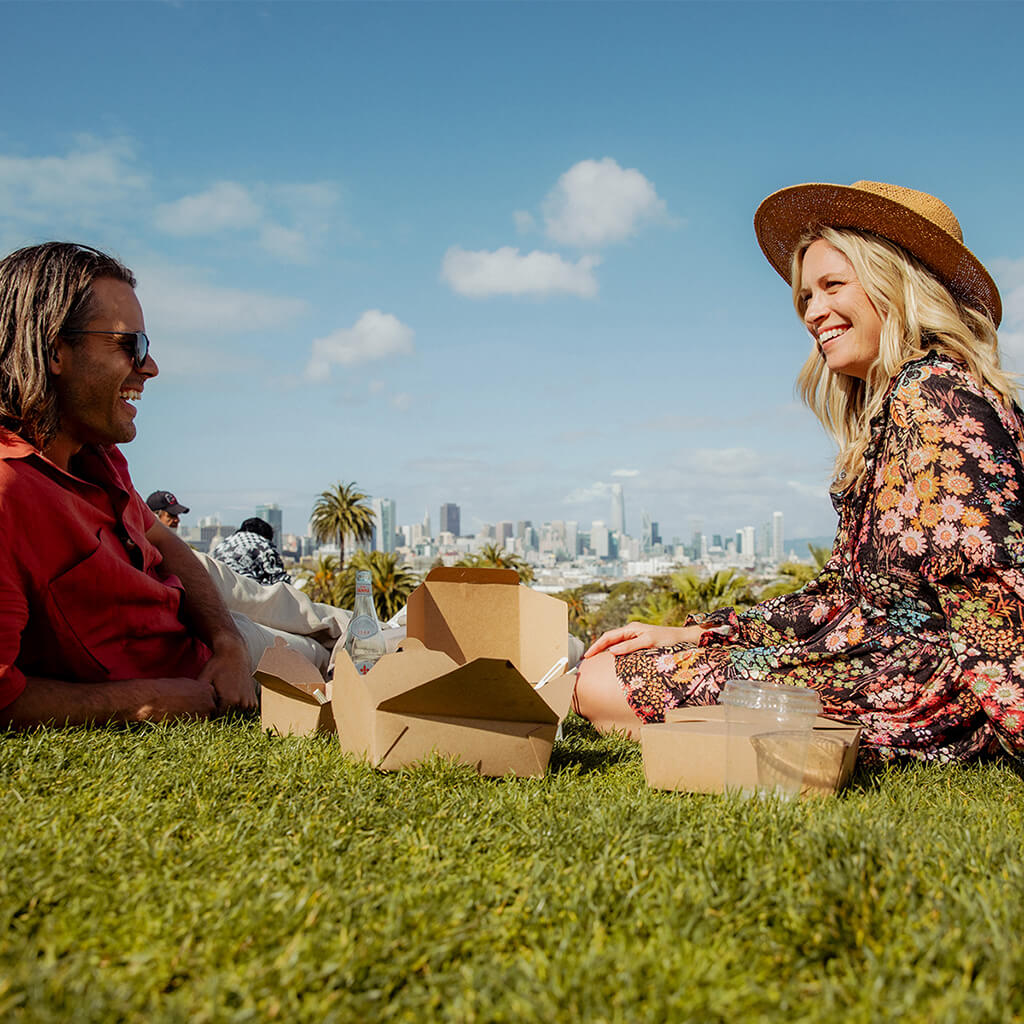 What is Ted Baker's Return Policy?
Due to the holidays, Ted Baker currently has a 30-day return policy changed from 28 days. If you want to return an item online, simply head over to the company's returns portal. You'll be able to download and print a shipping label from there.
Next, you can drop off your package at any UPS location. Note that $7 will be taken from your refund total to cover return costs. Additionally, Ted Baker accepts returns in-store for both online and in-store purchases. But, if you opt for an in-person return, you'll have to make it within 14 days instead of 30.
Your item must be in original condition with all of the tags attached to be accepted for return. Items that aren't eligible for return include underwear, earrings, grooming products, and customized items. Lastly, it can take up to 7 days to process your refund.