What is Trivago?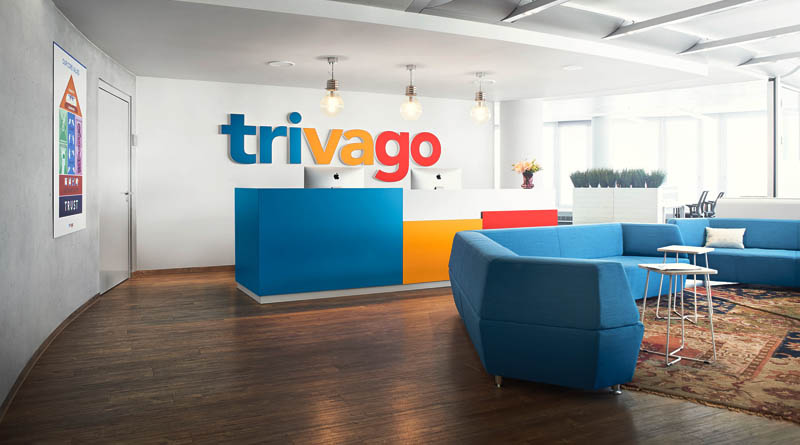 Trivago is a metasearch hotel search site that quickly sifts through the metadata of hotel sites and other travel booking portals to find you the best deal in a matter of seconds.
Like Kayak and Google Flights, you do not book directly on Trivago but transferred. The hotel website or the booking site (i.e. Expedia, Cancelon, etc.) to begin the reservation process.
Metadata searches have become popular among travelers who want to leverage computer technology to find the best deals quickly.
While Trivago started as German travel website, they now owned by Expedia. Despite owned by Expedia, they will display the listings from over 200 different booking sites including a few owned by their competitors.
Searching for Rooms on Trivago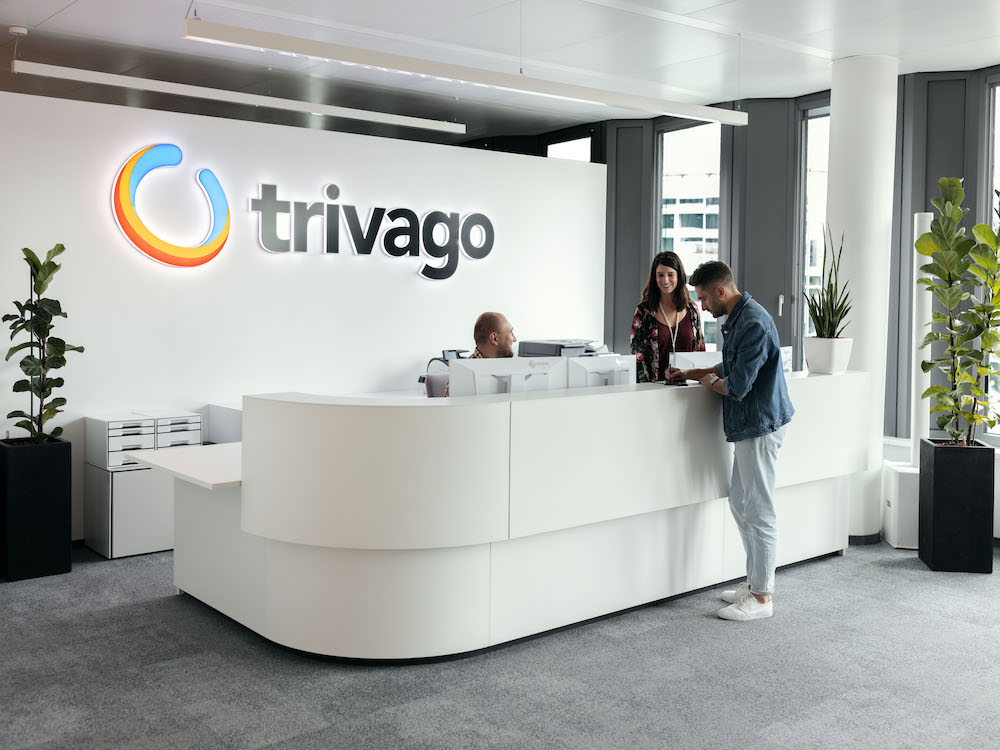 You can search for hotel rooms in any city across the world. All you have to do is select the destination, travel dates, and the number of travelers.
After typing in all the required travel information, the search results will display the following information:
Hotel name
Best price
Next three best prices
Trivago user review score
Hotel amenities
Distance from a notable landmark
When looking for a place to stay in Las Vegas, the search results were very similar to the other hotel booking sites Expedia and Priceline.
The one primary advantage for Trivago is their landmark proximity. Hotels on the Vegas Strip are measured by their distance to the Bellagio Fountains. Other hotels might be measured by their proximity to the airport.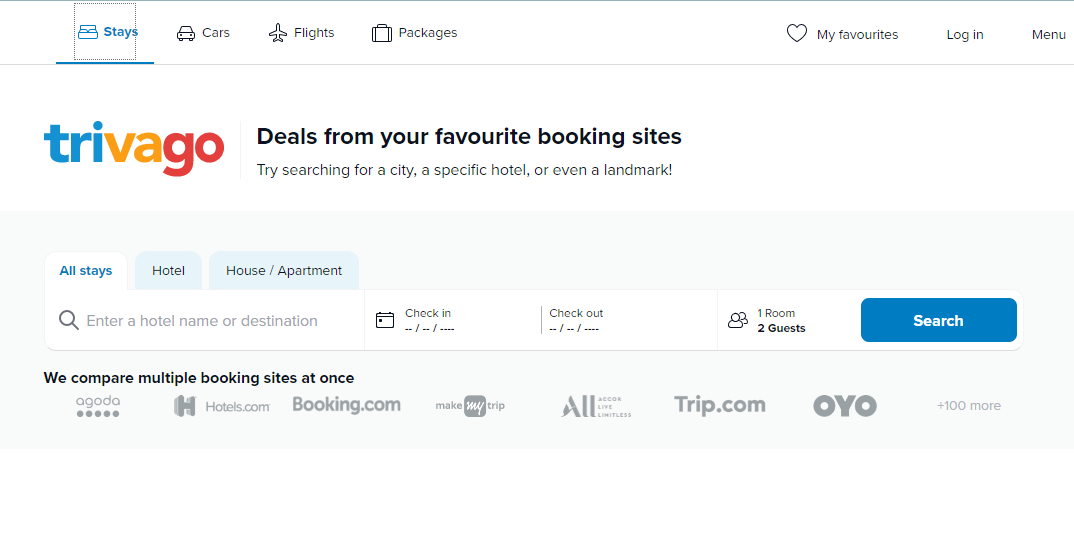 You could easily find out this information with a web search, but Trivago is doing their best to keep you on their site for the entire booking process.
They even have an overhead map function that lets you zoom in to see the nightly rate for all hotel listings.
Another awesome feature of Trivago's overhead map is the "Show Top Deals" button that only shows hotels with sharp markdowns.
For example, this feature showed a 70% discount from the normal nightly rate at the Elara Suites for only $229 a night while the other travel booking sites were charging $281 for the same room.
Hotels will advertise exclusive Trivago nightly rates that are cheaper than the other third-party listings.
Even if you must visit Priceline or Expedia to get the rate, this same exclusive rate will be hidden from travelers that go directly to Priceline or Expedia to browse the exact same hotel listing.
Advanced Filters of Trivago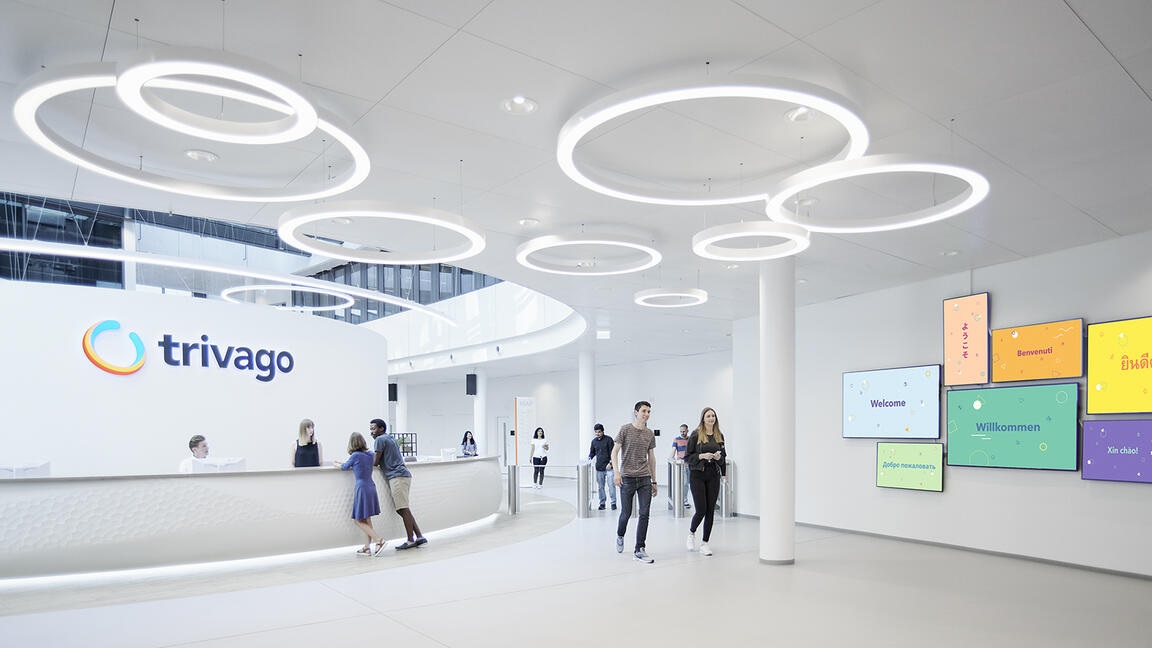 Like the other hotel booking sites, Trivago offers advanced filters that let you filter results by star rating, distance from key landmarks, nightly rate, amenities, and hotel name.
They even offer one of the most extensive lists of extra filters that can help you find hotels that are child-friendly, have on-site amenities like a casino or spa, and hotel niches like a theme hotel, spa hotel, or a health resort.
Trivago-only Prices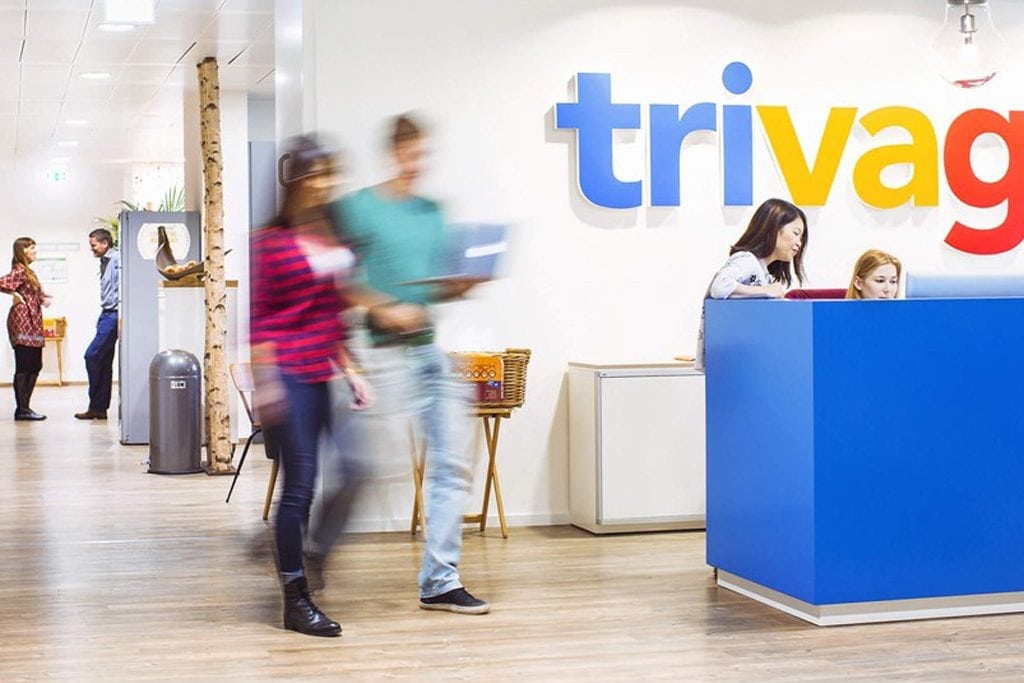 One downside of Trivago is that they don't offer a rewards program like Priceline, Expedia, or Hotels.com that allow you to earn points for each purchase that can be redeemed for reward travel.
Yes, you can earn these points as you Trivago will direct you to one of these booking sites to pay for your stay. But, you might not consistently book from the same site even if you regularly use Trivago.
To compensate for this, Trivago offers exclusive deals. You will find them on Trivago by clicking the "Top Deals" button or you might see an icon on a booking site.
You may not always be able to find an exclusive deal, but. Trivago does a good job of offering competitive prices to the other metasearch portals and third-party booking sites.
Even if you are comparing the price to book directly from the hotel instead of a third-party site, your comparison shopping can be efficiently completed on Trivago!
Negative Headwinds for Trivago
Like any company, Trivago isn't without their struggles. From an investor standpoint. Trivago has encountered some recent challenges since they launched an IPO in late 2016 when it launched at $11.85 per share.
In six months, the share price doubled to $24.27 per share in July. It has since dropped back to the $10 range just two months later.
While there are many theories for the rapid decline in share price, one primary reason is that of a drop in advertising revenue.
The originally projected growth was 50% year-over-year and has since been lowered to 40% as booking sites like Priceline and Booking.com have curtailed advertising spending on the site.
This can mean fewer hotel room listings and ultimately, the better deals might be found on another booking site.
Time will tell how Trivago adapts their business strategy to continue providing quality deals to budget-conscious travelers.
Maximizing Your Trivago Experience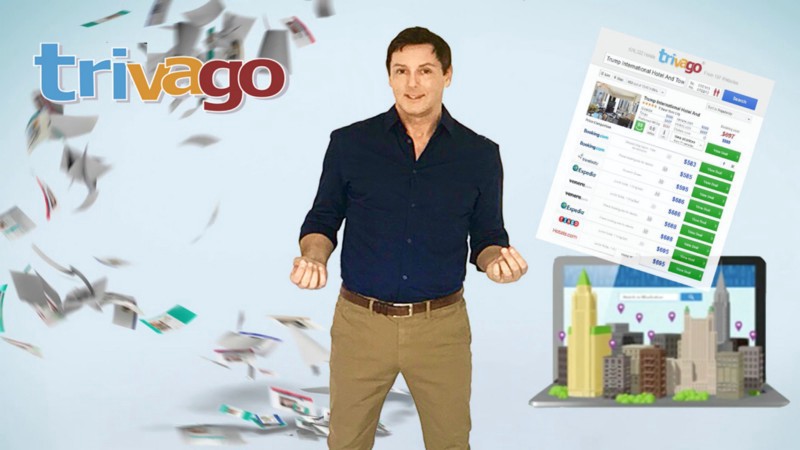 Since Trivago is a price comparison portal that gives you the opportunity to compare the prices of booking directly through a hotel or from a third-party travel site. There is one consistent way to maximize each Trivago experience.
A flexible rewards credit card like the Chase Sapphire Preferred can be your best option. You will earn two points per dollar on every travel purchase.
Along with any travel rewards earned through Trivago. You will also earn two points on all dining purchases and a single point for non-travel and dining purchases.
Other travel credit cards will only award you bonus rewards points if you book directly through the hotel. Sometimes, hotels don't always have the best prices.
That's why you use a site like Trivago to compare the prices from multiple sites all in one place. If you don't have a flexible travel rewards card, you might be forced to sacrifice rewards points for a better nightly rate.
How does Trivago work?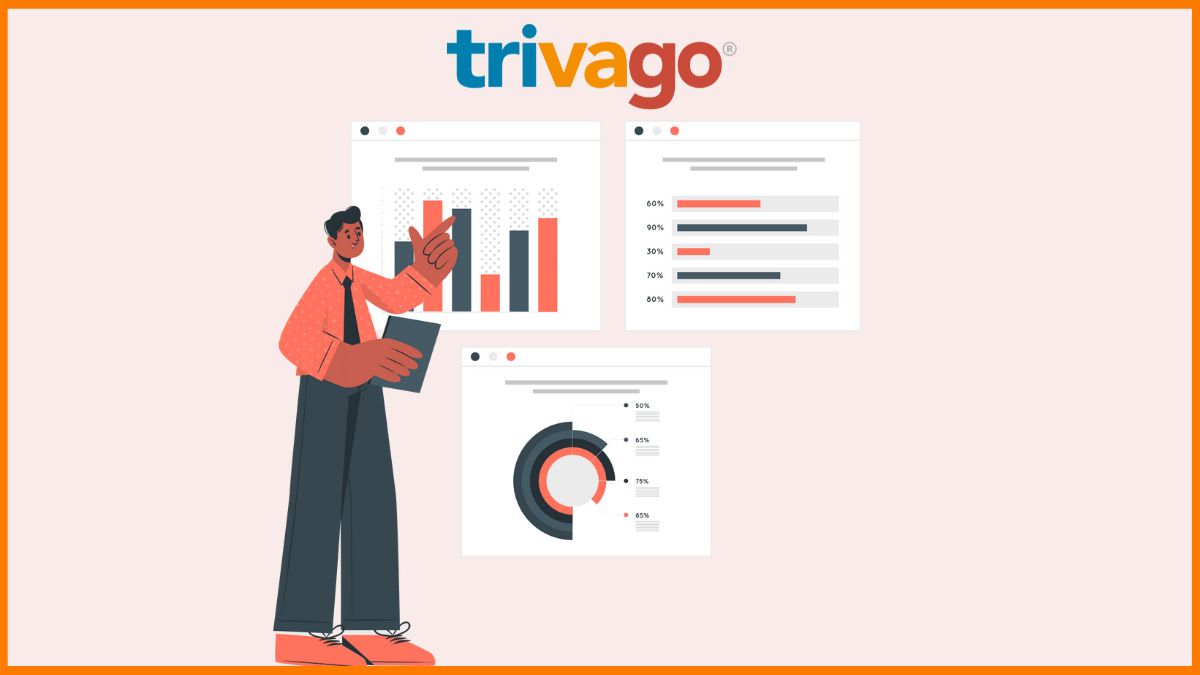 Trivago is a pure hotel price comparison site. The rooms displayed on the website are not offered directly by Trivago, but all come from various hotel and booking sites.
For example, if you want to go to the Bahamas, you simply search the site for the hotel that suits your needs and desires. Trivago shows the best price for it after browsing the huge catalog.
When it comes to booking the hotel, one is directly forwarded to the respective provider such as Expedia or Hotels.com.
The big advantage is of course that you don't have to go through tens of different websites of providers or the hotels themselves, but simply see with one click where you have to pay how much.
If you now interested in the Bahamas, you can look here for more deals for a Caribbean trip.
Filter to find exactly the right hotel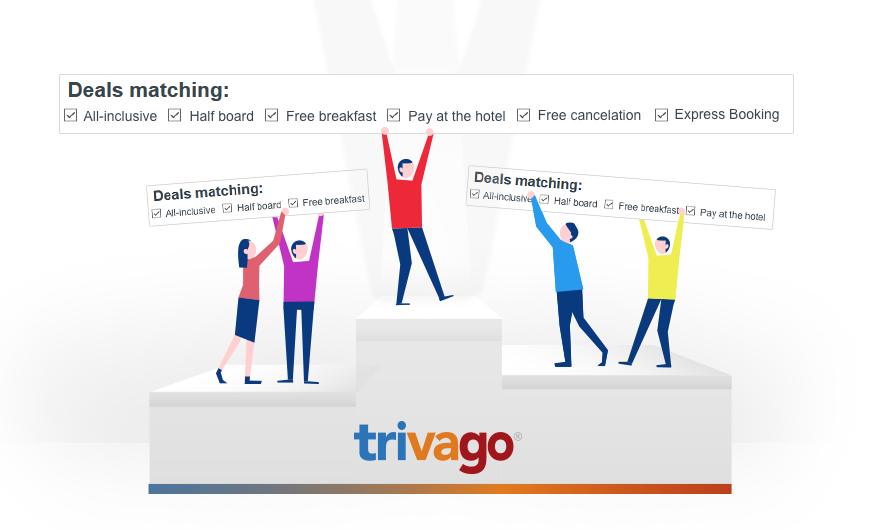 One of the plus points of Trivago is the numerous filter options. These range from simple options regarding breakfast, room type, WiFi, and stars of the hotel to the question of whether you can bring pets. Whether the hotel is wheelchair accessible or whether there is a hairdresser in the hotel.
Especially practical is the possibility to search for hotels only in a certain area. You can set a radius around the city center or any other place of interest to get only hotels in this area.
If you have the choice, you spoiled for choice. But with these many filter options, you can really find a hotel exactly according to your wishes and needs.
Who is the "Trivago Guy"?
TV advertising has turned out to be one of the guarantors of success for Trivago. Some people love the commercials, and some people find them terrible.
But one thing is clear. Most Trivago spots polarize and stay in the memory. Whether in good or bad memory is a matter of taste.
Tim Williams was the first of his kind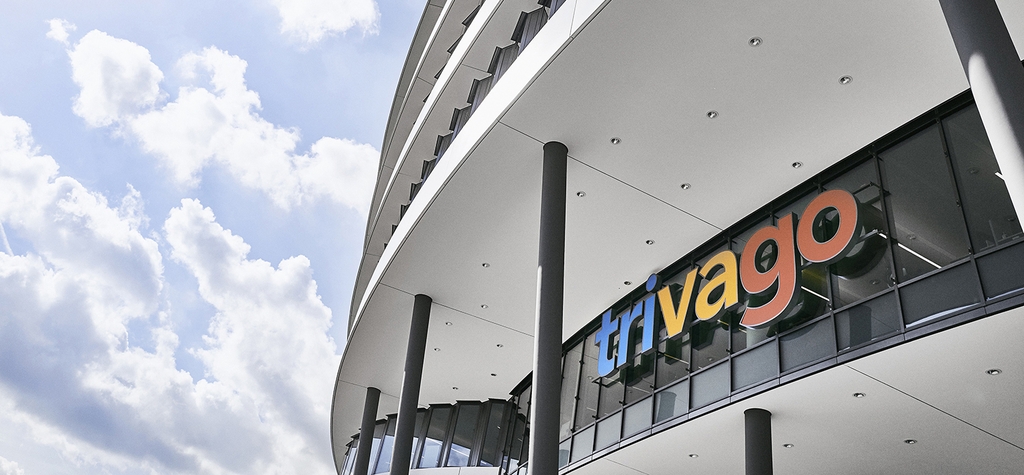 The cult of the Trivago Guy started with him. Tim Williams was the first striking face of a Trivago advertising campaign and did not disappoint.
Particularly in the U.S., he and the Trivago spots discussed more than any other ad at times. For many viewers in the United States, he dressed too casually and just didn't fit with a serious company.
Others celebrated just that and loved the casual nature. These discussions were, of course, gold to get the name 'Trivago' on everyone's lips.
Since those first spots, a lot has changed, but a lot has also stayed the same. Trivago relies on creative advertising that sometimes seen controversially and does not always please everyone.
Countless countries such as Germany, Korea, Spain, Australia, etc. now have their own "Trivago Guy" or "Trivago Girl". Who explain everything about Trivago to the viewer in a similar style but with different nuances.
Is it worth using Trivago?
Trivago is simply convenient. You don't have to go through the trouble of browsing all the possible booking sites yourself but can conveniently see all the offers on one page.
Trivago compares over 400 booking sites of more than 1.8 million hotels in more than 190 countries. More choice is not really possible.
It not only classic hotels that can searched for. From pensions and youth hostels to bed & breakfast accommodations, everything is really there. On average, you can save a whopping 36% when you use Trivago.
In addition, there are a total of over 19 million images. So you don't have to rely on the Trivago rating alone, you can see a huge selection of opinions, reviews, experiences. Pictures to make your own judgment about the hotel that best suits you.
The Trivago App
If you are on the road and still want to save money when searching for a hotel. You can simply use the Trivago app. This works flawlessly on both smartphones and tablets and is of course free of charge.
Particularly helpful in such cases is the possibility to search for a hotel via the map function of the app to see directly which hotels are how far away from you.
How can I cancel a booking?
Since the booking not made through Trivago itself, but the respective booking site, you must also contact this operator if you want to cancel a booking.
Trivago gives users the following tips to make a cancellation as smooth and quick as possible:
Is Trivago Worth a Try?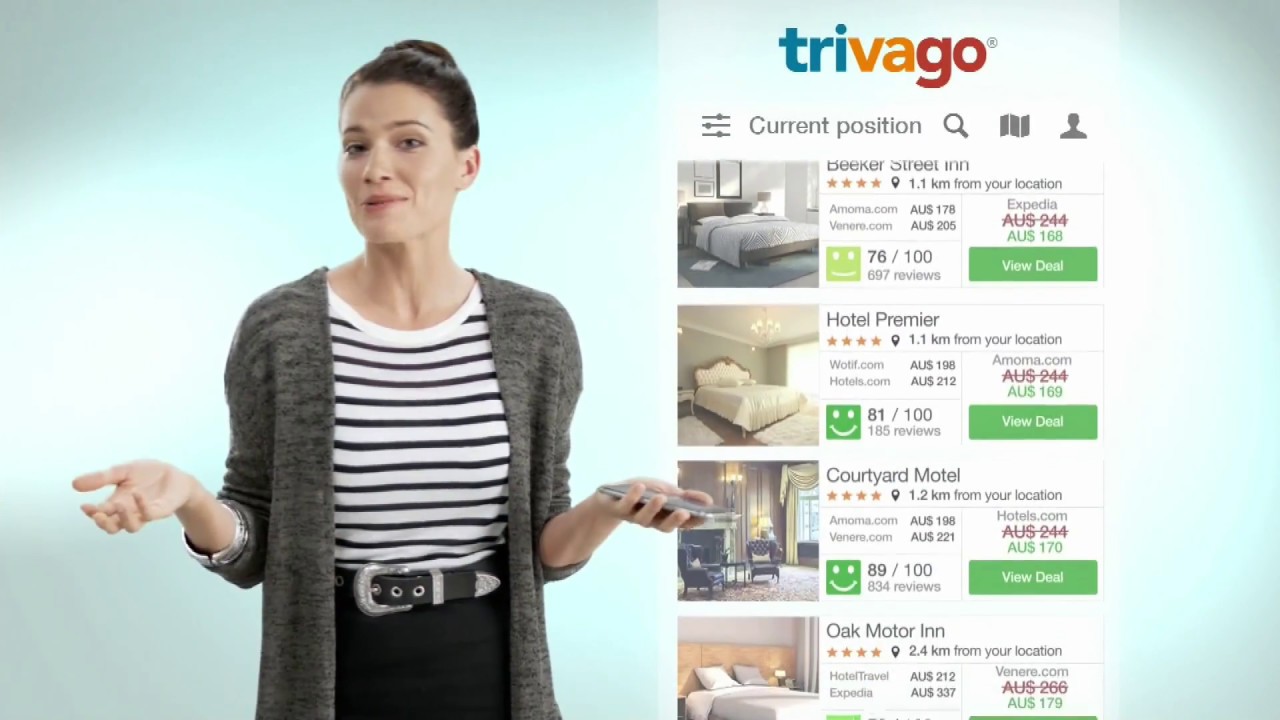 Despite some of the recent setbacks Trivago has experienced from a corporate standpoint, they are still an effective hotel search engine.
They instantly provide the best prices on the internet. Will Trivago always have the best deal? No, but no travel site will.
But, booking through Trivago can help you find a great deal hassle-free with their quick service and advanced search filter options.