Real estate companies are required to create website that is not only great looking but is also user friendly so that the potential customers do not have problem in navigating through it and can find the required information they need to purchase their dream house.
Real Estate WordPress Themes are used to create professional websites by real estate companies in order to help the clients in finding their dream homes. Each website created must be very attractive in terms of how it looks and easy to navigate through because many people may not feel very comfortable spending a lot of time in going through functionalities and decoding how to use it.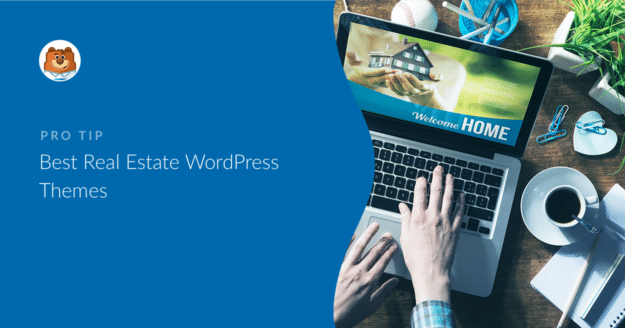 In order to do promotion of their businesses, real estate agents rely on websites. Now as mentioned above, how your website looks has a major role to play in the number of customers one might attract and sales they may make. There are companies in the market that provide these themes to choose from. You can pick a design that showcases your ideas and your company's vision and mission at first sight. While some of these designs are free of cost, you are charged for any customization you do to the website being created except for the basic fee you are required to pay in few cases.
Each year a new provider of free Real Estate WordPress Themes enters the market. While each provider claims to be the best, there are certain features that are a must have while picking the best Real Estate WordPress theme company. Demo sessions; customization; Google Maps; and drag and drop are some of the most popular features that realtors look forward to while choosing vendor providing the best Real Estate WordPress Themes.
Let us see some of the top companies that are providing free Real Estate WordPress Themes in 2020 for you to choose from:
Divi WordPress Themes: One of the most popular Real Estate WordPress themes provider in the market, Divi provides themes for creation of any kind of website. Divi is known in market for its rich designs that have been evolving continuously with time and adapting to the changing trends and preferences. The company has a huge variety of pre-made templates that are used by them for demo. These for-demo templates can be used directly by you for creating your website. All you need to do is pick one which suits your imagination and needs.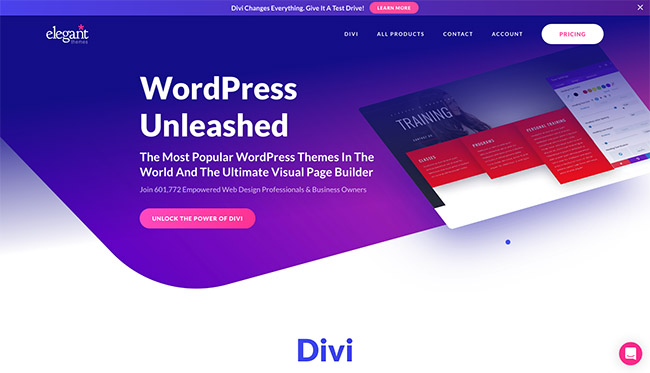 Divi themes are fully adaptable to any kind of new modern devices and are tremendously flexible as it has an option of drag-and-drop website builder that helps in bringing in many different modules that can be further used to create the site of your choice.
Except this, the company provides multiple options related header styles that one can choose from. Similarly, every section has various options you can choose from and design your website as per your choice and taste.
The kind of control Divi gives while creating the theme for your website makes it a leader in the market and one of the most preferred WordPress theme provider companies.
Real Homes: As one can read in the name, Real Homes unlike Divi provides custom-designed WordPress theme for only real estate companies looking to build their websites. The multiple features and choices that Real Homes provides helps its customers in creating the best website for them.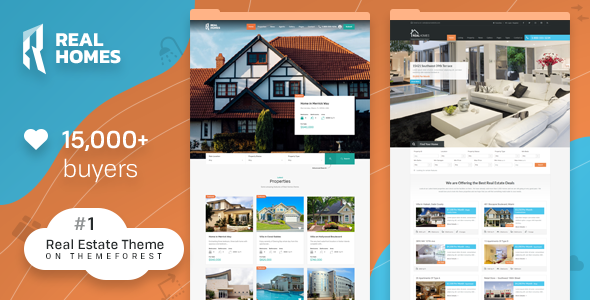 When going through the options provided by the company, one can take a demo using the one-click demo option that showcases how your site would look like by using the themes available for demo. This website you created in the demo can further be customised as per your preferences and choices.
From a drag and drop Visual Composer builder to Slider, Real Homes provides with multiple options that makes creating a website not only easy but both fun and creative at same time. One of the most professional and elegant Real Estate WordPress Theme providers in the market. Additionally, Real Homes adds Google Maps as an option on your website so that the users can easily locate the property listed on the website thus making it more user friendly and adds a huge advantage
WP Pro Real Estate 7: Another option in the market for real estate providers to pick while creating their website, WP Pro Real Estate 7 has some of the most stunning designs and themes to pick from. Like Real Homes, you can pick the theme while taking a demo and create a website. Once the website is created using the demo theme, you can customize it further as per your taste and choice thus making it another perfect option to pick.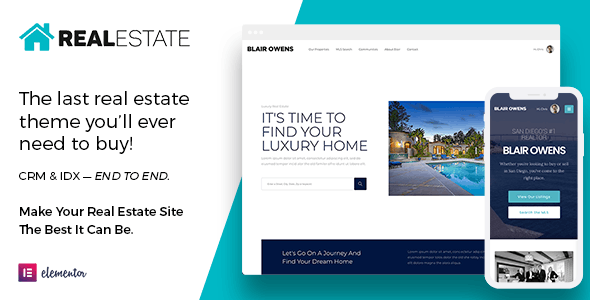 WP Pro Real Estate 7 provides its customers with excellent pool of options and tools that gives them a great extent of freedom in creating their dream website. From advanced search options to Google Maps, these choices when added to the website makes it very easy for the people looking for property to navigate and pick the correct option from the pool of choices.
Some of the other benefits of using the WP Pro Real Estate 7 are the co-listing options, the booking system, unlimited page templates to choose from, and comprehensive typography option amongst others.
AgentPress Pro: One of the premium WordPress real estate theme providers, AgentPress Pro is another option to pick. Like its other competitors, AgentPress Pro has its pros that makes it a favourite pick for the realtors. Amongst its many advantages one of them is AgentPress listings plugin that allows the realtors to add a listing management system to their respective WordPress site.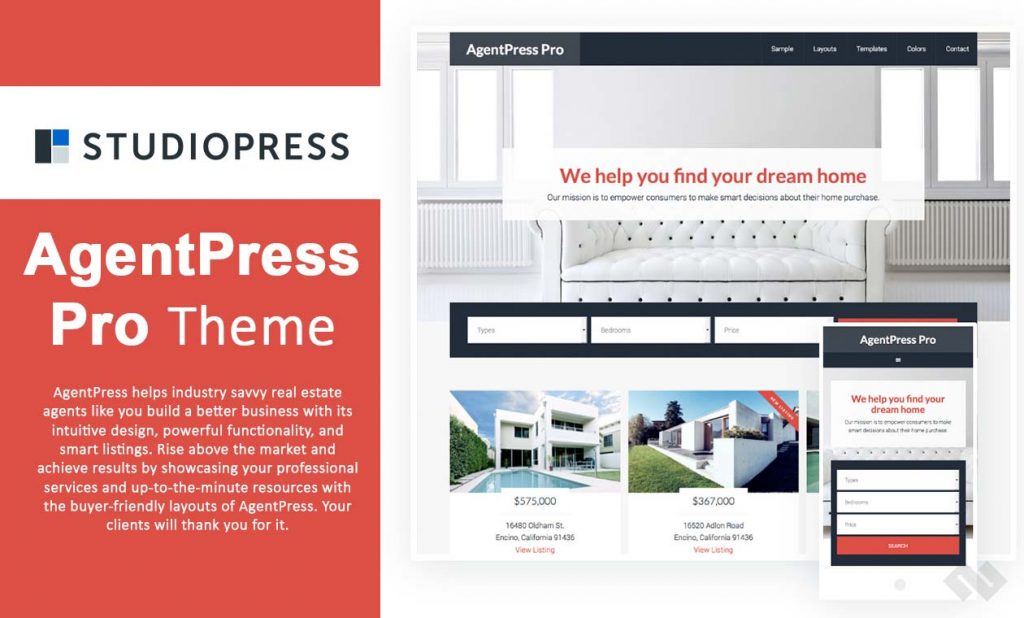 AgentPress Pro is known for its four colour schemes along with the custom widget option, background headers, and lastly a theme options panel. Also, the fact that AgentPress Pro runs on Genesis theme framework, that makes it work extremely fast as compared to its competitors. All these advantages when put together makes it one of the top picks by the realtors.
With its instinctive designs, prevailing functionality and some of the top smart listings; AgentPress Pro has great deal of offerings available in the market. The website created while using the demo is free of cost and only the basic fee is charged in most of the cases.
Real Places: Another option in the market to choose, Real Places is an excellent theme provider for Real Estate related websites. The kind of flexibility it provides helps its users to change the designs of the theme as per their taste and choice.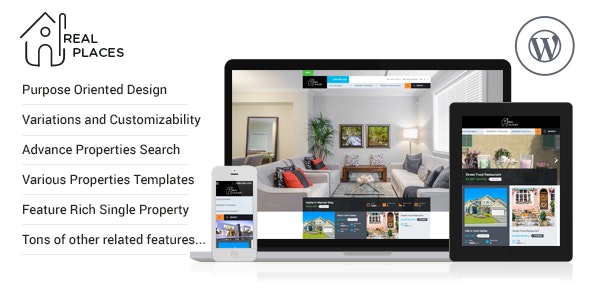 Like the above-mentioned Real Estate WordPress Theme providers mentioned above, Real Places has its own features and advantages that makes it favourite for its users. Some of these multiple features includes, front end login; registration and password recovery option; front end property posting option that allows its users to post their properties on site; Google Maps; one click demo; Slider Revolution and Visual Composer plugins that are free of cost and drag and drop layout manager amongst others. All these features help making the website user friendly and thus a top pick for realtors while creating website.
Some of the other options to choose from includes, Astra, OceanWP, Altitude Pro, Estate Engine, Academy Pro, WPCasa Elviria, Real Estater, Oikia, Reales WP, and Freehold amongst others. These options besides the one listed above are some of the best Real Estate WordPress Theme provider in the industry that have been impressing their respective sets of customers and attracting others for their excellent service and designs.

Many of these providers have Free Real Estate WordPress Themes and in other case the prices for themes may differ for each company depending on multiple factors. Some of those multiple factors include, the kind of theme you are buying; level of customization; advanced features you are adding; and level of expertise required to create codes for the website amongst others. Each individual maybe charged different price depending upon the discretion of the WordPress theme provider. In order to understand the pricing terms of these vendors and the discounts they provide; one has to speak to their salesperson.
While there are many providers available in the market to choose from, the above mentioned are top 5 picks when looking for Real Estate WordPress theme providers. Each provider has its own benefits, and own pros and cons. Every company has different taste, intention and preference and with multiple options available in the market, finding the one that fits your requirements perfectly may not be so difficult.
As we discussed in the beginning, when someone visits a website, the first thing they notice is how it looks and the second thing they focus on is how user friendly it is. Therefore, it is very important to have a theme that not only attracts the customers and impresses them in the first sight, it is also required to have the advance options and choices in place that makes the navigation easy and helps them in making the correct choice. A thorough benchmarking and market study needs to be done before picking the company that will provide you with the WordPress themes.