About Woman Within
Shopping for clothes that fit well, are comfortable, and are affordable can be a challenging task. With so many online options, it can be tough to find an online clothing retailer that gives you options for any budget without compromising quality. Woman Within makes plus-size women's apparel ranging from sweaters to sweatpants to shoes — and so much more!
Although the brand caters to middle-aged and older women, it has an impressive 34.5k followers on Instagram. And you can even find the brand featured in Women's Wear Daily and GlobeNewswire. If you've been searching for a brand that can help, look no further! Woman Within offers a range of clothes that will make you feel warm and fuzzy from the inside out.
This Woman Within review will explore the brand's best sellers, customer reviews and ratings, FAQs, shipping and return policies, and much more so you can decide if the items in this line are worth your buy.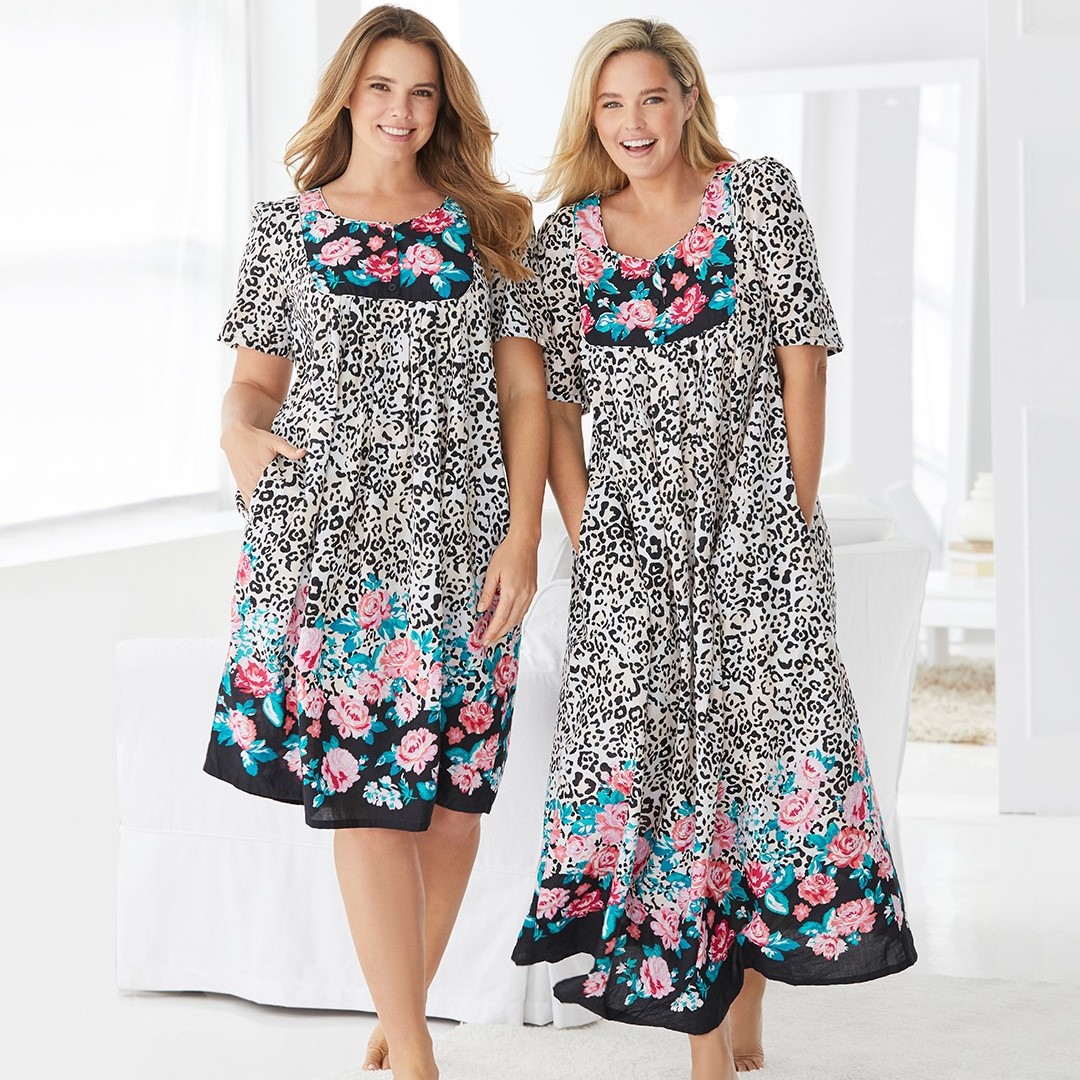 Overview of Woman Within
For over 50 years, Woman Within has been selling everything from tops, sweaters, bottoms, loungewear, activewear, intimates, sleepwear, and shoes. Plus, they've started selling products for your home as well so you can outfit your place with all sorts of warmth.
Falling under the FullBeauty brand umbrella, where the HQ is located in New York, the company's mission is for you to "make yourself at home, we'll take care of the comfort." No matter what, Woman Within wants you to feel at ease and relaxed in their clothes, even when you're working.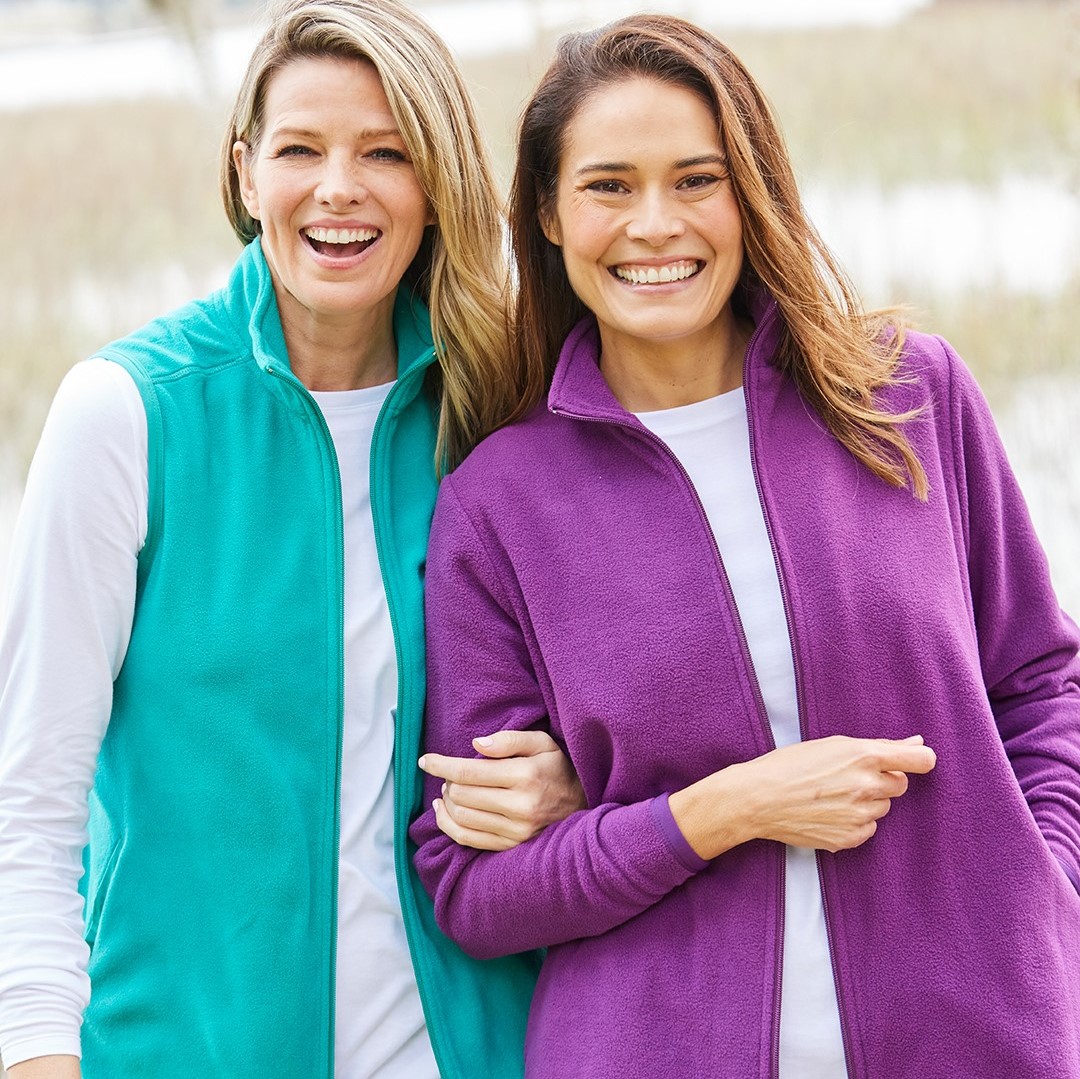 Before this Woman Within review takes a deeper look at some of the brand's most popular products, let's examine some of the key highlights:
Highlights
Wide selection of clothing and accessories to choose from
Affordable prices
Lots of discounts and promotions
Positive reports on quality of apparel
Comfortable materials
Plenty of payment options
The Woman Within clothing ranges from basic layering pieces to casual dresses and swimwear. Wherever you are, you can count on this brand to provide you with numerous styles that will make you feel warm and cozy.
So, snuggle up in your blanket, make a hot cup of cocoa, and stay awhile. This Woman Within review will bring you along a journey of the brand's most sought-after wear.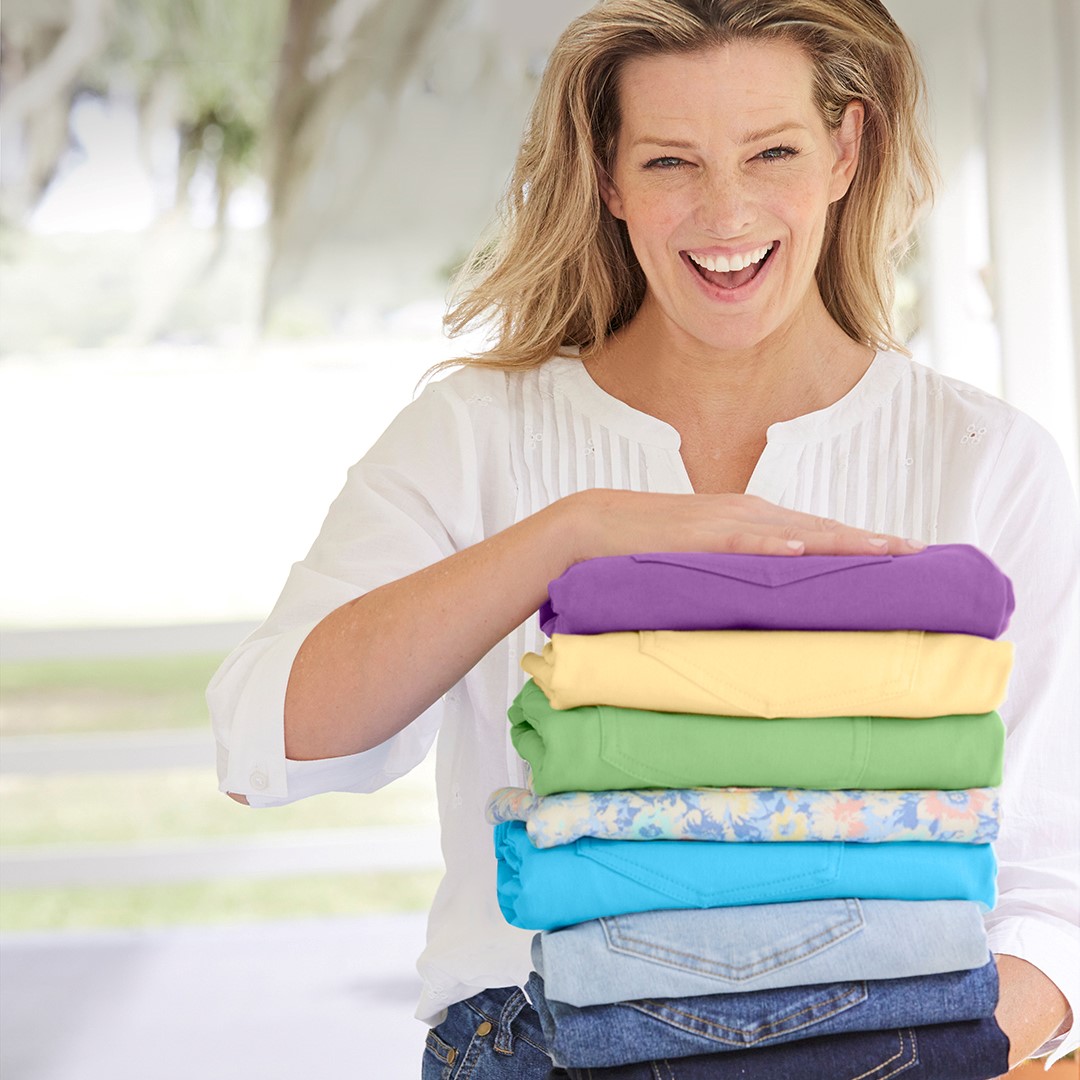 Woman Within Clothing Review
The brand's site may appear to be a little overwhelming for some customers. Since Woman Within carries thousands of products, you may not know where to start looking. Have no fear! This Woman Within review will guide you to some of the brand's key pieces.
We'll do as Julie Andrews does and "start at the very beginning" with basic staples like sweaters and track pants.
Woman Within Microfleece Quarter-Zip Pullover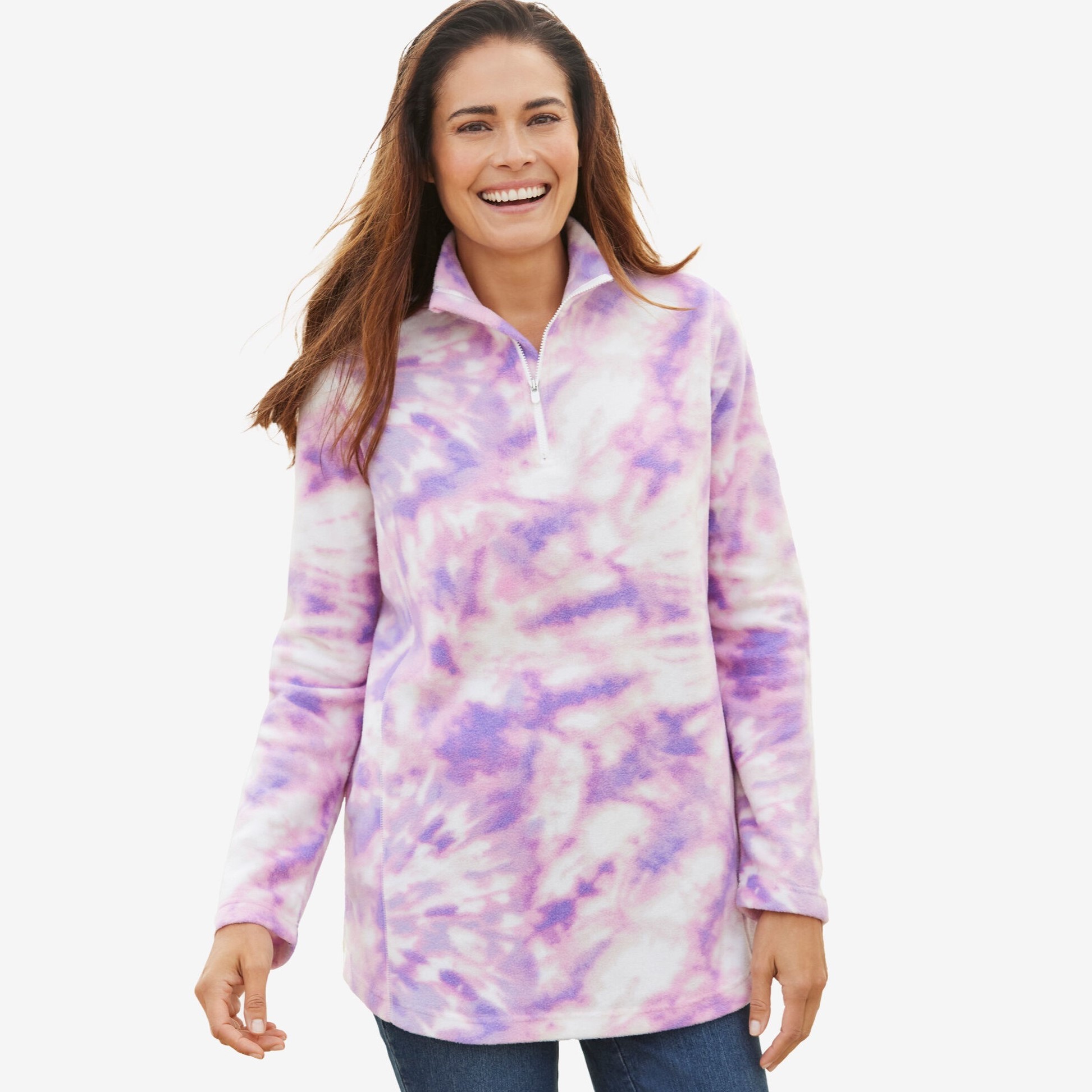 The Woman Within Microfleece Quarter-Zip Pullover is something you will want to wear everywhere, especially if you live in a colder climate. This soft sweater would be perfect to wear as you warm up in the chalet with your family for some après.
The side seam pockets allow you to store your keys and other small belongings while out on the trails. They can also be a nice place to heat up your hands as you thaw out from the cold. This pullover is 28" in length, making it a long sweater that will pair nicely with leggings.
With over 19 different colors and patterns to choose from, the Microfleece Quarter-Zip Pullover retails for $35-$40 originally, and is currently on sale for $25-$30. Sizes start at medium (14-16) and go up to 6X (42-44).
Woman Within Sherpa Sweatshirt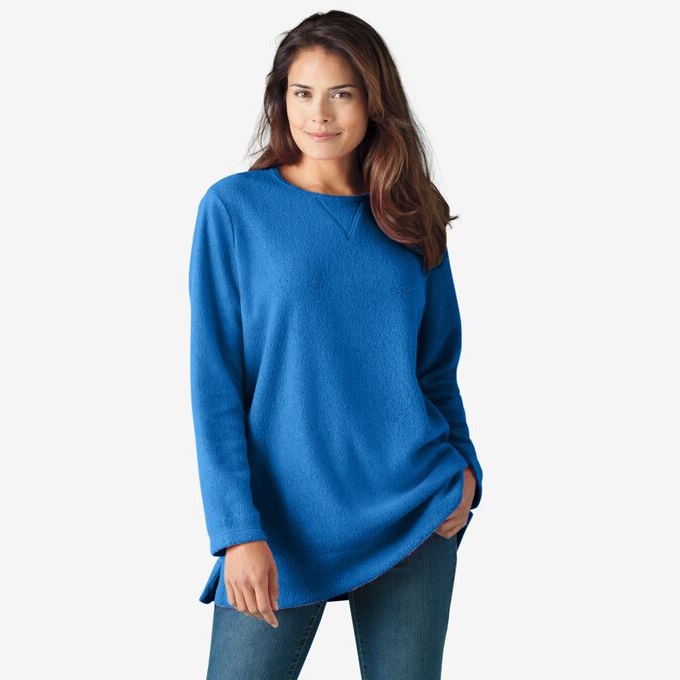 Sherpas know how to keep warm, and for good reason! This toasty material is the physical representation of comfort. This Woman Within Sherpa Sweatshirt will keep you cozy during those chilly winter months.
Not only is this sweater soft to the touch on the outside, but it's also just as luxurious on the inside. With a V-stitched crewneck and banded hem, this sweatshirt is simple and functional. It's an impressive 30" in length with side slits, making it a wonderful layering piece that you'll want to get lost in while you Netflix and chill.
Sizes range from medium (14-16) to 6X (42-44), so you know you'll always feel covered. The original price of this sweatshirt is $33, but right now you can buy it on sale for $23. The sweatshirt is available in 14 colors, so if you like it then you can experiment with a different shade.
Woman Within Better Fleece Cargo Sweatpant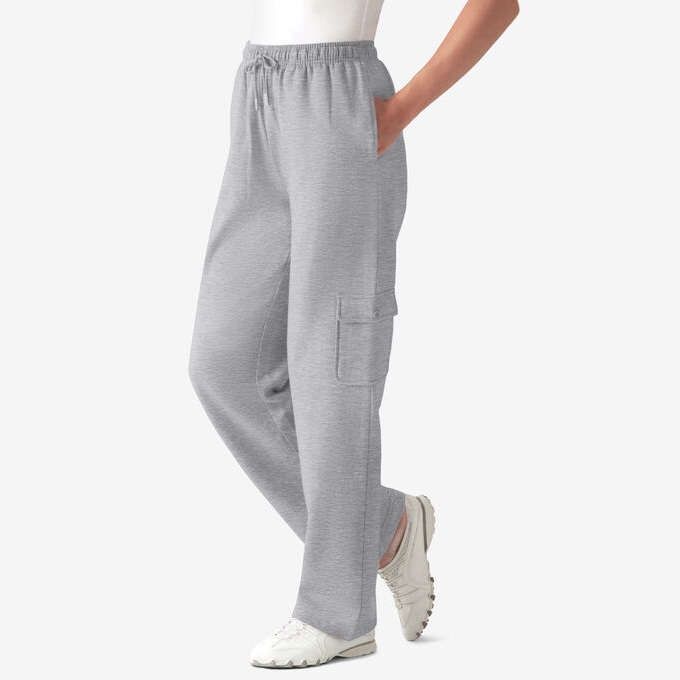 Fleece, fleece, and more fleece! We love to see it. The Woman Within Better Fleece Cargo Sweatpant is a straight-leg jogger that comes with two sets of pockets! Since pockets are quite rare in women's clothing, this is a big win.
The relaxed fit is ideal for weekend lounging or puttering around the house. With a stretchy waistband and soft fleece-lined inside, you might not ever want to put on jeans again. On top of that, these sweats come in 10 different colors. Who says you have to stick with gray?
These fleece cargo sweatpants ring in at $35 originally, but are on sale right now for a mere $25. The sizes range from small (12) to 5X (38-40), and you can choose from petite, regular, and tall lengths.
Woman Within Better Fleece Sweatpant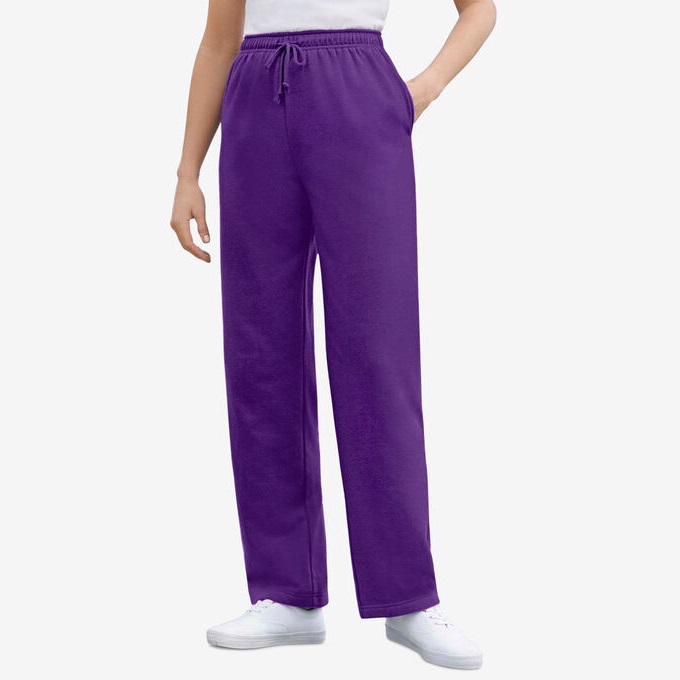 If you want to shake things up and get a little wild with your sweats, why not opt for a pair with a pattern? This Woman Within Better Fleece Sweatpant is available in prints such as tie-dye and sprinkle hearts, along with a myriad of bright colors that will elevate your WFH wear without compromising your comfort.
These roomy fleece-lined pants will make you feel like you're wearing a cloud. The high-waisted elastic waistband allows for a comfortable fit, especially for days when you're feeling under the weather.
These bottoms retail regularly for $35, and are currently only $22-$25. With that price, you might as well mix and match a few different prints and colors. Sizes start at medium (14-16) to 6X (42-44) and include petite, regular, and tall lengths.
Woman Within Dresses Review
Sweatpants and sweaters are not the only clothing this brand has that gives off calm and comforting energy. The Woman Within dresses also take the difficult work out of choosing an outfit. Even a casual flowing dress that's unrestrictive can be a great option for those who love a loose fit.
This Woman Within review will now take a look at the brand's best-selling dresses.
Woman Within Floral Knit Gown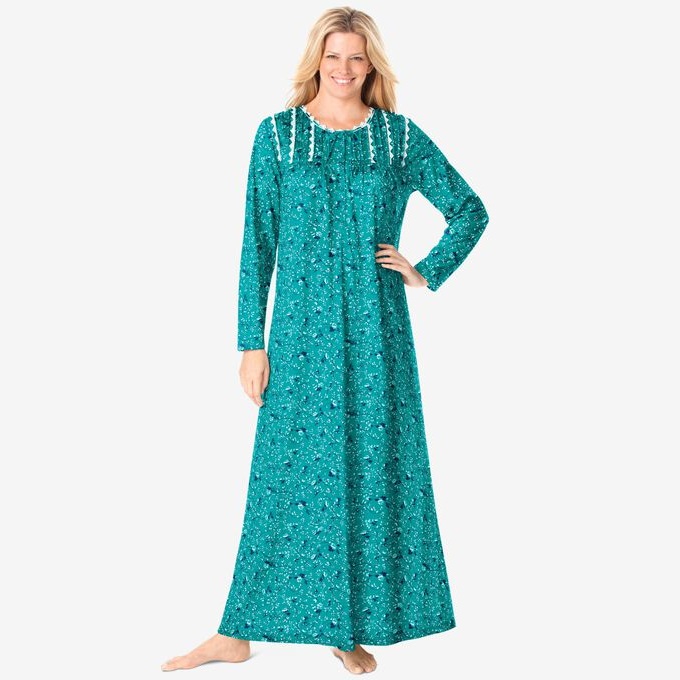 The Woman Within Floral Knit Gown will make you feel like a character in a Victorian novel. Crochet lace is a delicate detail that adds a feminine touch to this 52" nightgown.
Whether you're cuddling with your cat or curled up by the fire with a good book, this modest dress will take you to a different era. It's available in 1 color — light jade ivory.
The original price of this vintage-looking dress is $55, but you can order it on clearance right now for $40. This Woman Within review recommends pairing the dress with a comfy pair of slippers for the ultimate coziness effect. Sizes start at medium (14-16) and go to 6X (42-44). However, at the time of this review, many of the sizes are sold out.
Woman Within Button-Front Essential Dress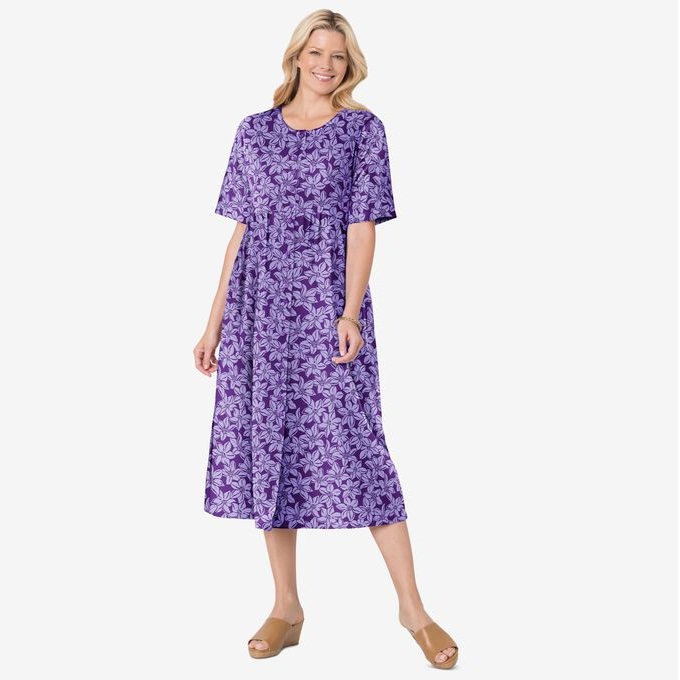 For a casual look you can wear at home or out running errands, the Woman Within Button-Front Essential Dress is the perfect option.
You may have a hard time deciding which dress to choose from the brand's site as it's available in 26 different patterns and colors. Whether you're drawn more towards polka dots, florals, or solid colors, this dress has you covered. The breezy fit makes for a perfect spring or summer picnic dress. Not to mention the dress has pockets!
Sizes start at small (12) and go to 7X, and come in regular (48") or petite (46") lengths. This dress is on sale for $30-$37, while its original price is $50-$60, with different colors priced differently.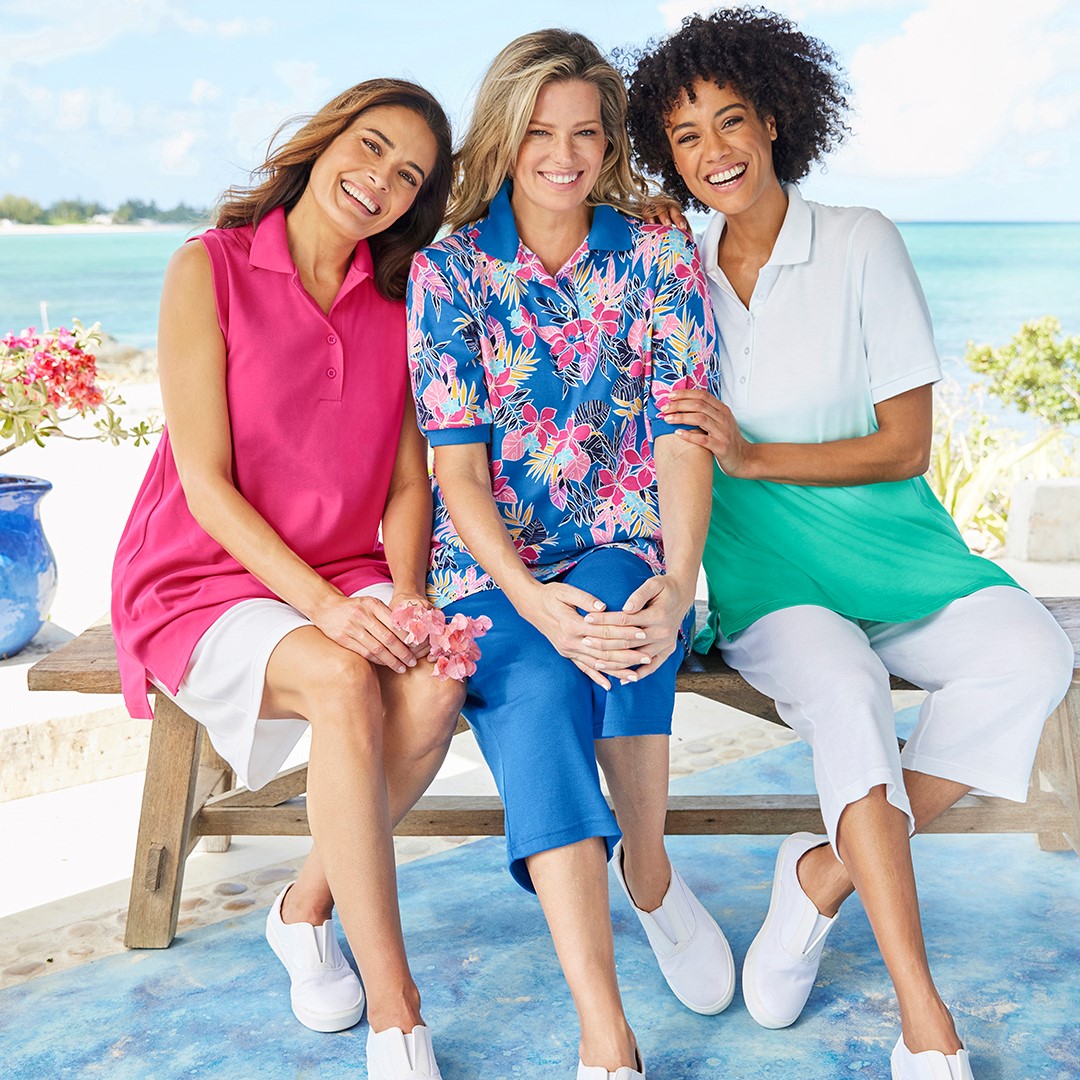 Who Is Woman Within For?
Woman Within makes apparel geared towards plus-size women. The comfort and fit offered by this brand would also be ideal for pregnant women or women who have just given birth.
Since the brand also offers a physical catalog of its products, certain people who might not be as technologically savvy may enjoy this more analog option. People who are on a tight budget will also be drawn to the affordability and abundance of discounts this brand provides for its customers.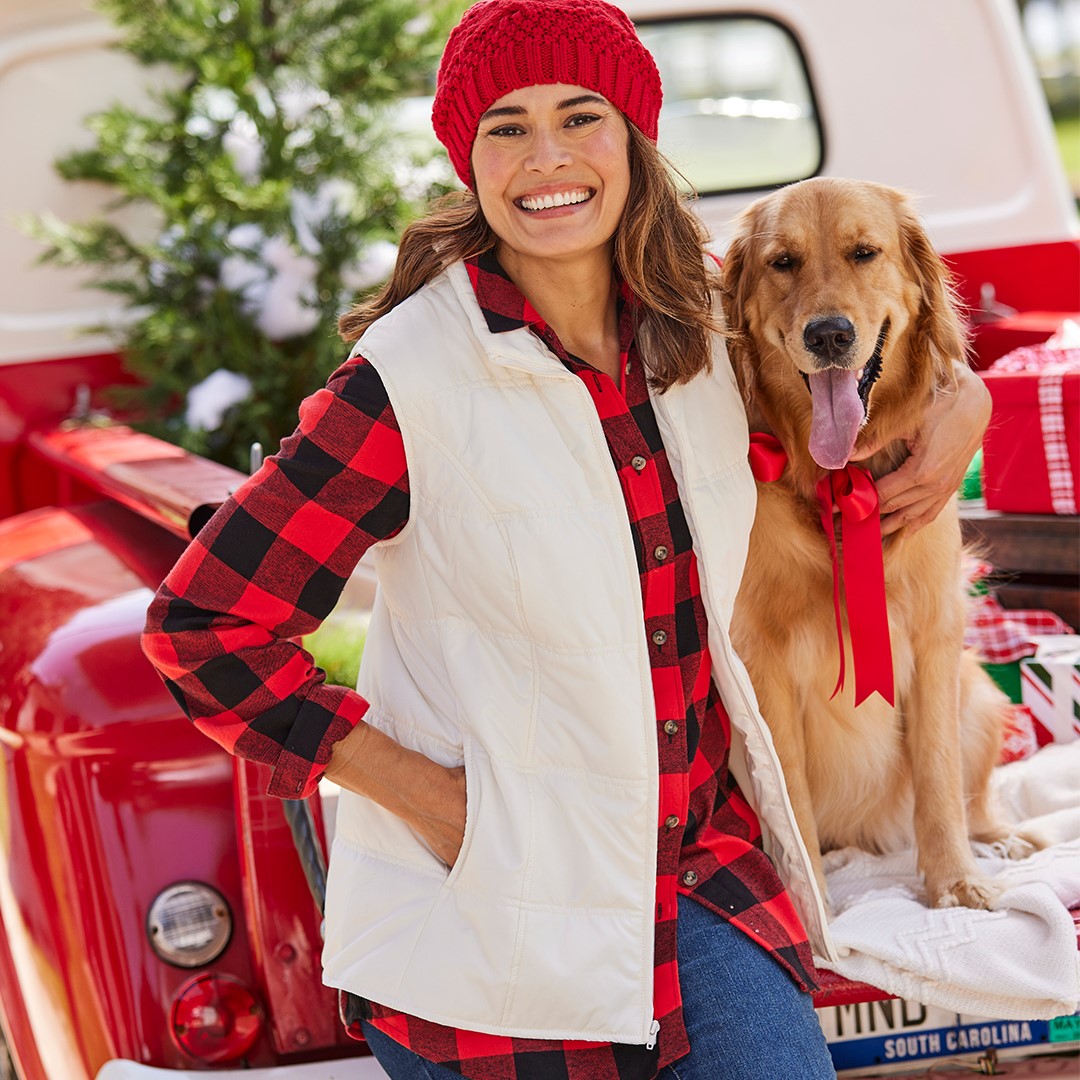 Is Woman Within Worth It?
Finding good quality, comfortable clothes at a reasonable price tag is a challenge. That's why this Woman Within review recommends the brand for people who are on a tight budget and need clothes that they can feel good in.
However, even though the price point is low, it's important to note that this is a fast fashion company. Therefore, it may not be an ethical choice as the brand does not disclose the working conditions of its staff.
As well, many customers complain that the fit of several of the products is not true to size. If you are going to purchase anything from the brand you should do some research beforehand and find out which items to size up or down in before buying.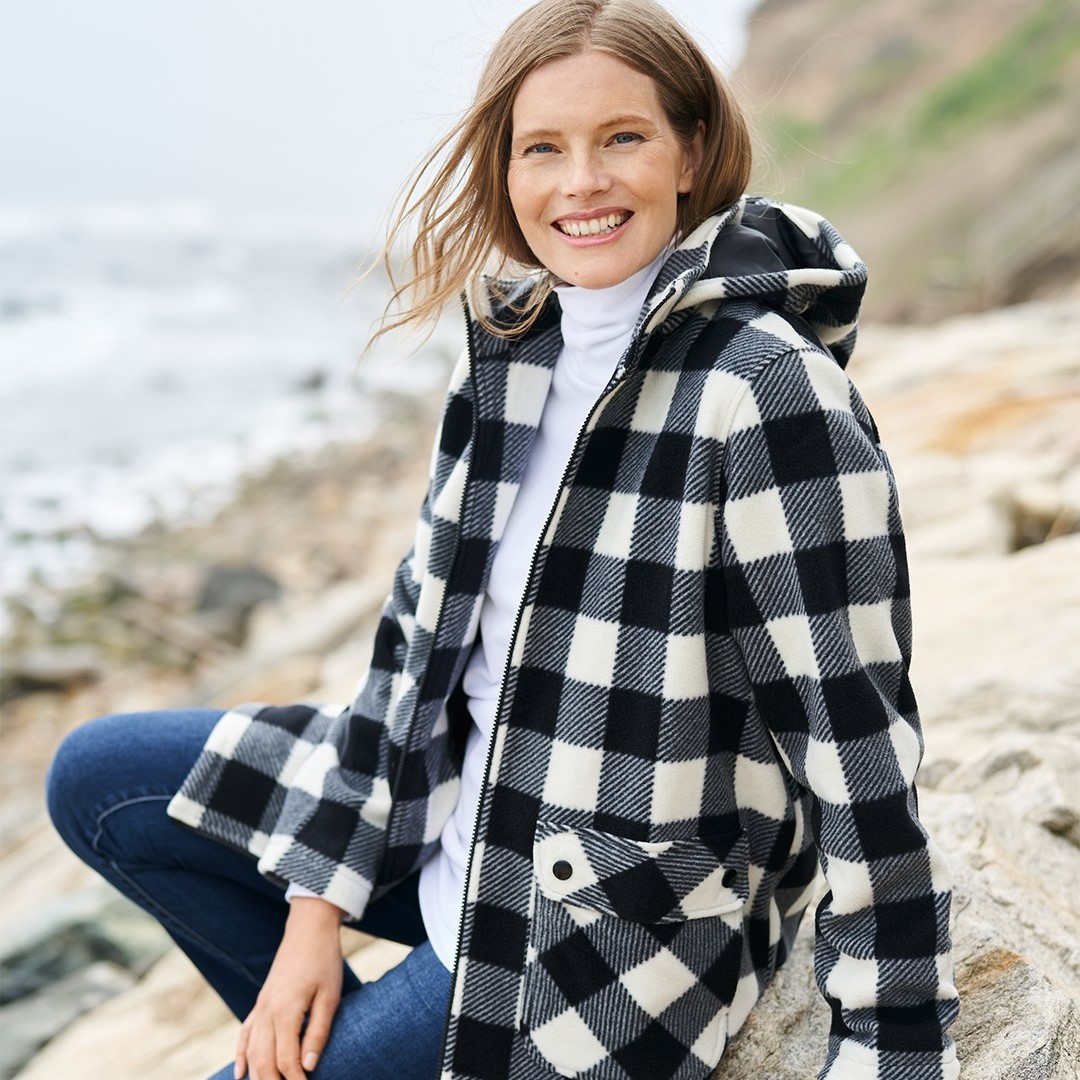 Woman Within Promotions & Discounts
Woman Within offers plenty of sales and discounts. To be honest, it's quite overwhelming when you first land on the site. To help you stay on top of everything, we've compiled a list of promotions that are currently available:
Signing up for emails will get you 40% off
New customers can text JOIN to 91797 for 40% off the highest priced item in your shopping bag plus access to exclusive deals
Opening a Woman Within credit card can save you $20
Woman Within coupons are offered in their catalog and can be used at checkout.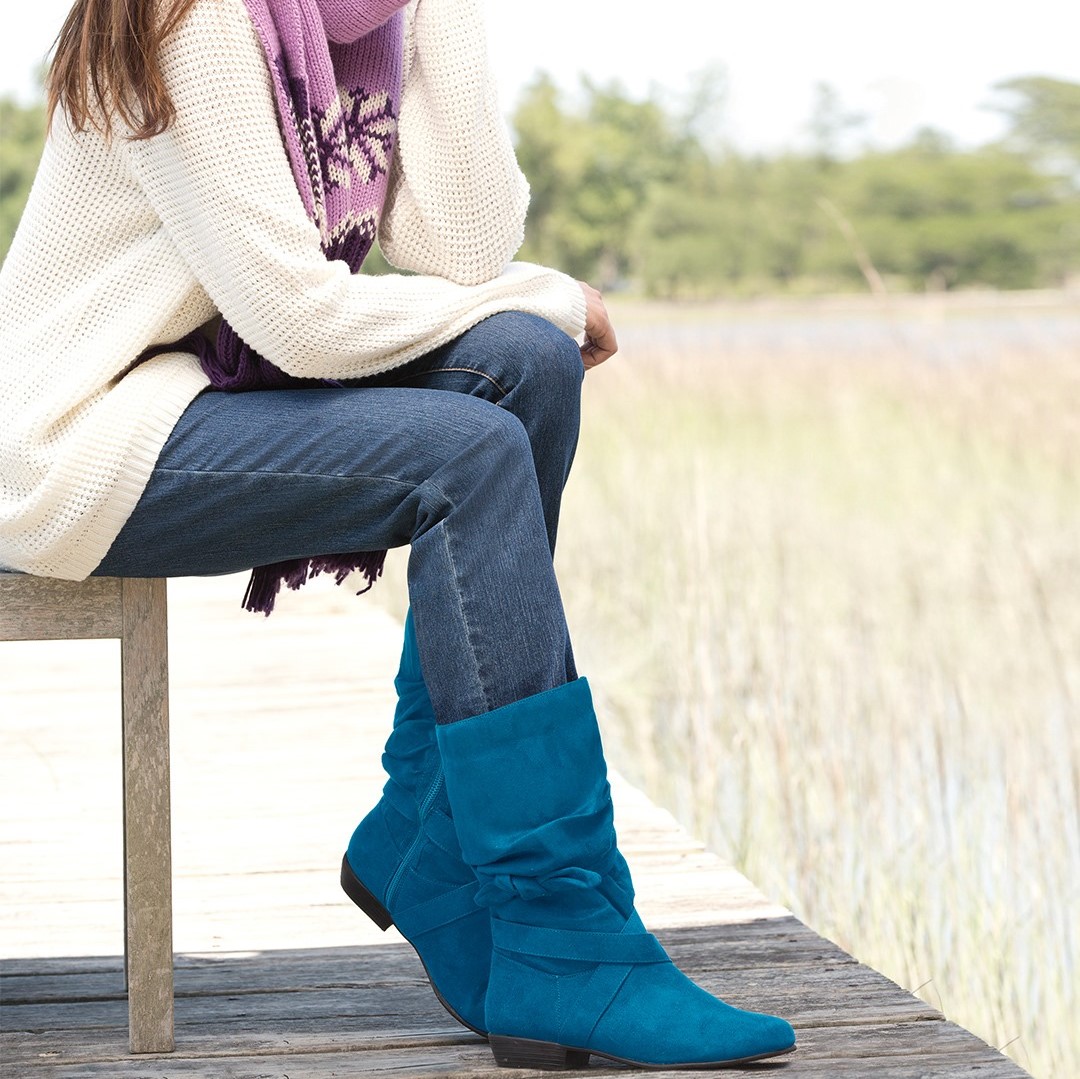 Where to Buy Woman Within
The best places to buy Woman Within is through their website, Amazon, or Walmart.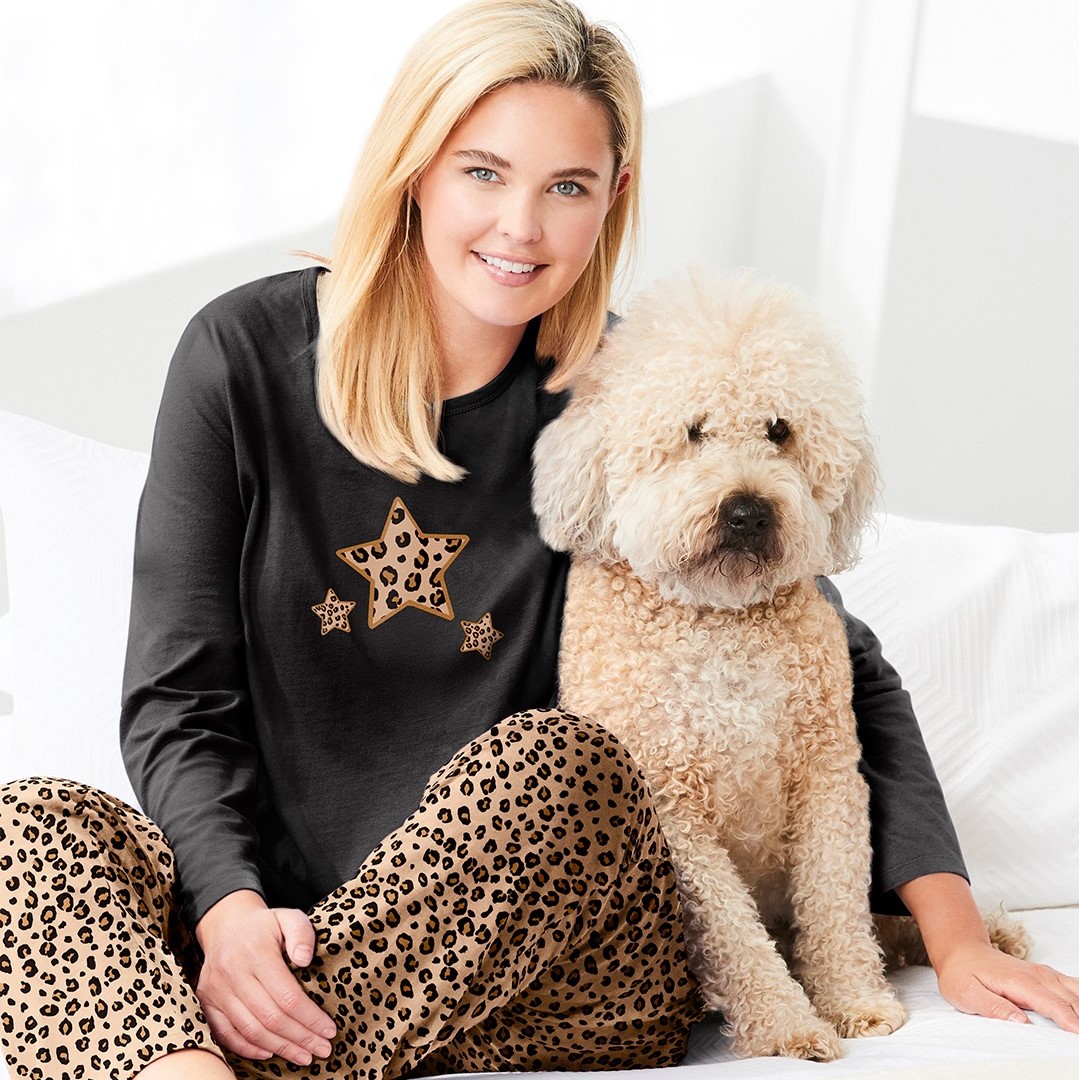 FAQ
Who owns Woman Within?
Woman Within is owned by FullBeauty Brands. The brand's HQ is located in New York.
Is Woman Within true to size?
Unfortunately, this Woman Within review found many customers had an issue with the sizing of this brand's clothing. Several reviewers say that Woman Within clothing runs large, while some mention that the items shrink in the wash. This inconsistency can make it difficult to decide which size to purchase.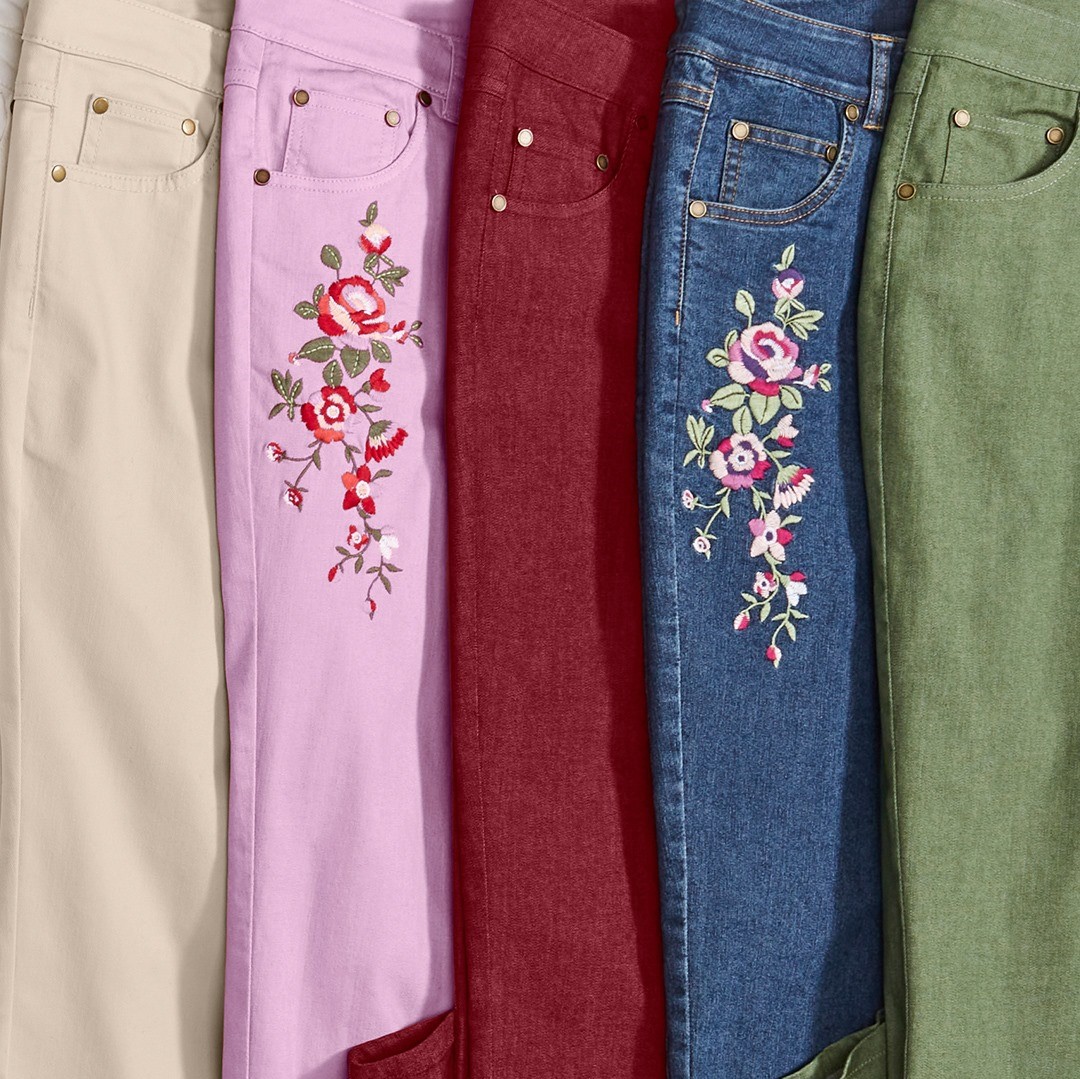 Does Woman Within ship internationally?
Yes, Woman Within ships to over 145 countries across the globe.
What is Woman Within's Shipping Policy?
Woman Within ships throughout the US, including AK, HI, APO, FPO, and US territories. They also provide international shipping. The price of shipping varies as it depends on your merchandise total, with costs ranging from $7-$25 plus 12% of your total.
Continental US customers have three options when it comes to delivery:
Standard delivery (7-10 business days)
Express delivery (4 business days): Extra $10 shipping fee
Superfast delivery (2 business days): Extra $17 shipping fee
Note: This brand does not offer express or superfast delivery to AK, HI, APO, FPO, and US territories. As well, standard shipping to these areas can take up to 20 business days.
International customers have the option of standard shipping (8-12 business days) or expedited shipping (3-7 business days). Shipping and handling rates will differ depending on which country you are ordering from. However, the brand doesn't mention whether you'll be responsible for duties or taxes.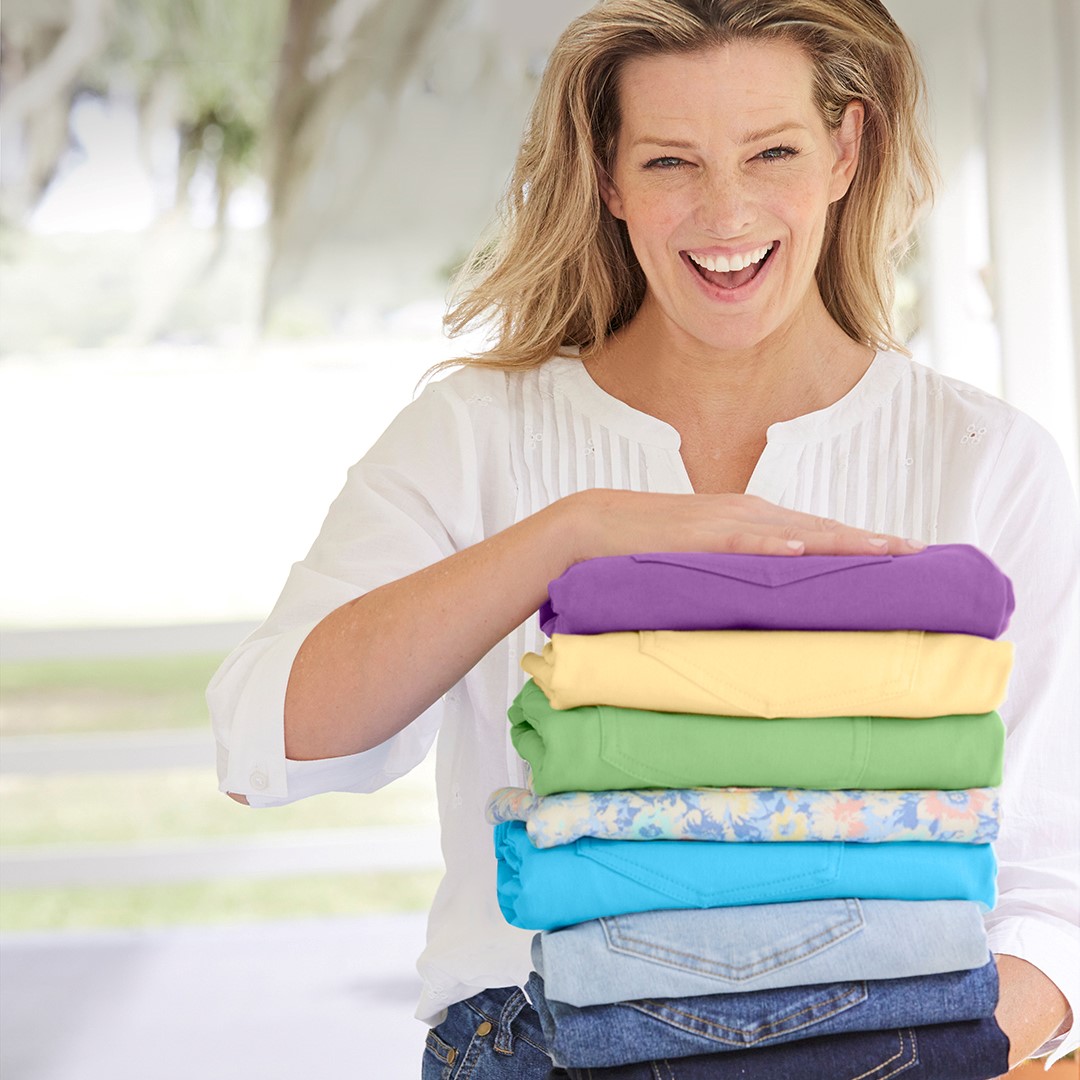 What is Woman Within's Return Policy?
In life, mistakes are made; minds can change. Thankfully, the brand understands this. Woman Within has a 60-day window from the shipping date to do a return or exchange. After that time period, all items are final sale. Also, final sale or clearance pieces can't be returned or exchanged.
You can exchange your item for another item of equal value. There is no additional shipping expense for exchanges.
If you wish to return your products, you have the option of receiving a non-expiring Woman Within gift card or a full refund in your original payment method, after return label fees have been deducted.