About Autonomous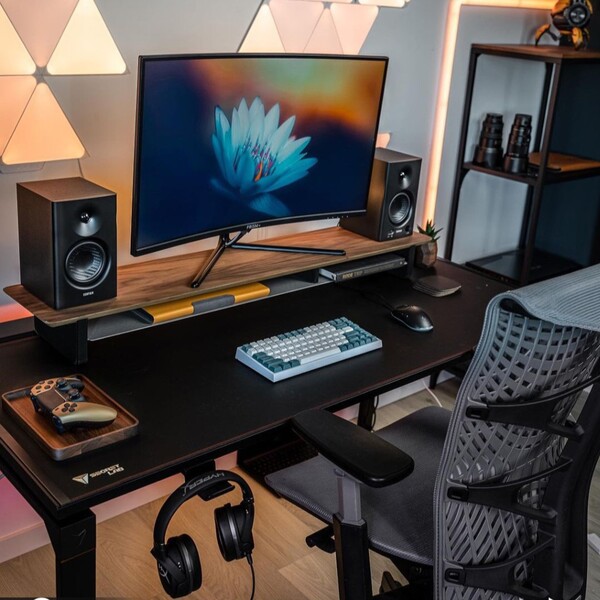 As the saying goes, work hard, play hard. But they never said anything about sitting in pain all day1. Since we spend the bulk of our days at our work desks, shouldn't we actually be comfortable?
Comfort isn't the only reason people choose Autonomous. Their standing desks and ergonomic chairs are innovative and user-friendly, adjusting to your body. That's why you'll find them in universities like Harvard and corporate offices like Microsoft that know that the best work isn't always done sitting down.
Tested rigorously until perfected, Autonomous' forward-thinking products have been featured by Insider, USA Today, and CNET. The brand even has over 132k followers across social media.
There's undoubtedly something special about this brand, but is it right for you? In my Autonomous review, I'll tell you all about its best-sellers, feedback, and more to help you figure that out.
Overview of Autonomous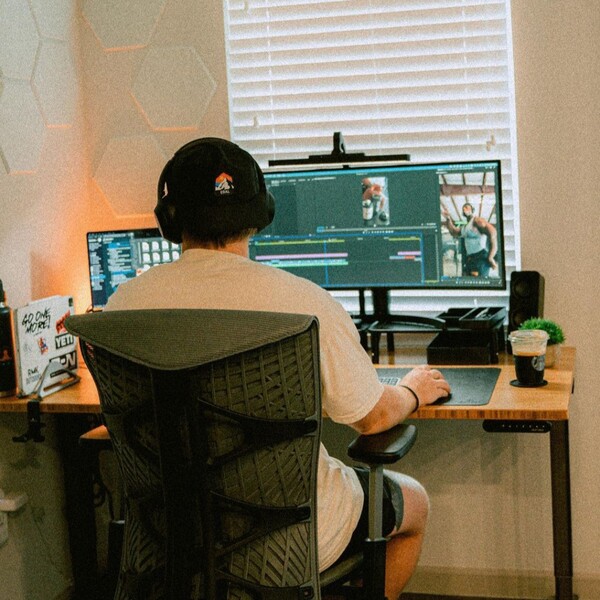 One of the first things that impressed me about Autonomous is its dedication to and appreciation for its customers. The brand says they are its most "valuable asset," and acts accordingly.
Since its inception in 2015, they have listened to customers' wants and needs and have adjusted its products accordingly. In fact, when asking for reviews for its website, their question is not one of how did you like our products, but how they can improve. That keeps reviews honest and shows me they really want to be better for those who buy their products.
So who's behind the brand? Duy Huynh founded the brand and also serves as its CEO. Though the types of products they make have changed over the last 7 years (their first product was a robot assistant named Maya), their focus has always been on making lives easier.
Today, they serve a total of 38 countries around the world and have supplied 56k clients with products they love. Ready to find one you will? Let's take a look at the brand's highlights first in then move right along to its bestsellers.
Highlights
Wide range of standing desks, ergonomic chairs, and accessories
Totally adjustable ergonomic chairs
Uses some eco-friendly materials
Company & bulk-sales discount
Sale section
Ships to 38 countries
Free shipping & returns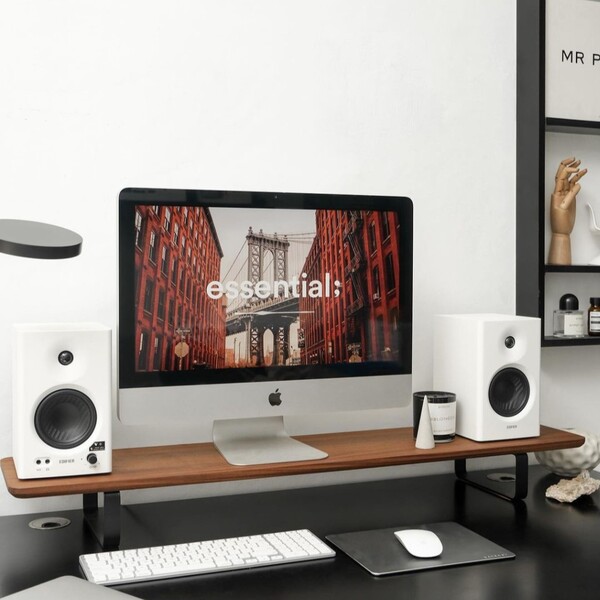 Autonomous makes everything you need for a healthy, pain-free workday. From standing desks and ergonomic chairs to work pods and gaming chairs, you can even shop dream sets that bundle together your faves.
Coming up next in my Autonomous review, I'll walk you through a selection of their most popular picks: innovative standing desks and super comfortable ergonomic chairs.
Autonomous Standing Desk Review
There are about 32 different standing desks in the brand's collection. Across the line of SmartDesks, tiered, wooden, and curved-top options, the brand is super transparent about its details, including shipping estimates, assembly times, and in-depth frame specs.
Most of your options come in black, white, and grey, but some are also made in fun colors like pink and baby blue. You'll find the details of their best-selling desks up next.
Autonomous SmartDesk Core Review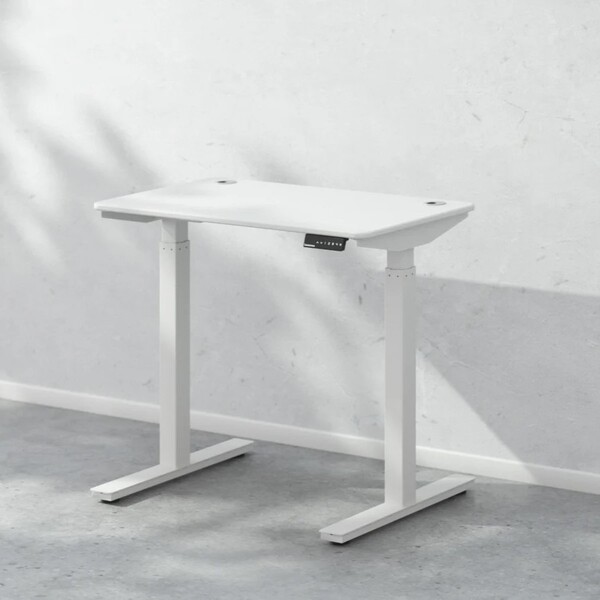 When you need more from your desk, try the SmartDesk Core. It's the brand's base level model in the series, built from solid steel and equipped with an electric dual motor.
Lifting 265-270 lbs effortlessly, you can adjust the height from 29.4" to 48" with the press of one of the buttons on the programmable keypad desk. You'll have three sizes to pick from to suit your workspace and budget:
43" L x 23" W: $499
53" L x 29" W: $549
5" L x 30" W: $849
Each option comes with a 5-year warranty, so you don't have to worry about buying a replacement any time soon. If you decide to use yours with a monitor, I suggest picking up the Mount It! Keyboard Tray as well.
Autonomous SmartDesk Pro Review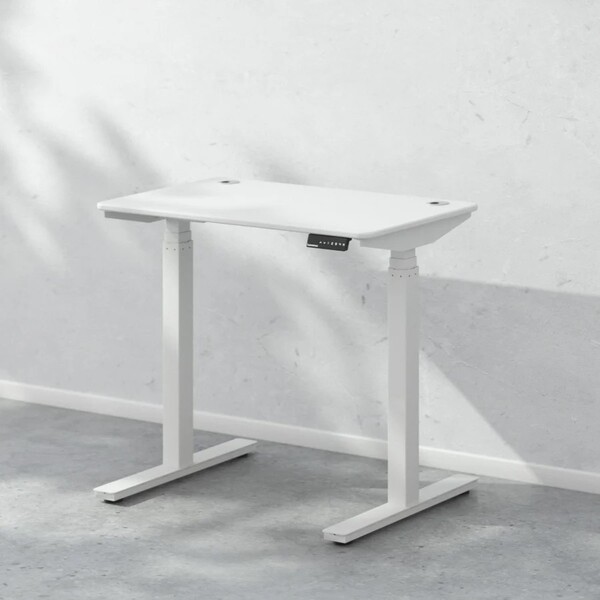 The SmartDesk Pro is one step up from the Core model, lifting 310lbs with an upgraded electric dual motor. Like always, it comes with a programmable keypad which has four different settings to get you to your preferred height faster.
As the next-gen model, it's also quieter, lifting at 40dB of sound (a whisper). This Autonomous standing desk comes with a 7-year warranty, though your options for size are the same. See them below along with their prices:
43"x24": $649
53"x29": $699
5"x30": $999
Autonomous SmartDesk Chunky Oak Review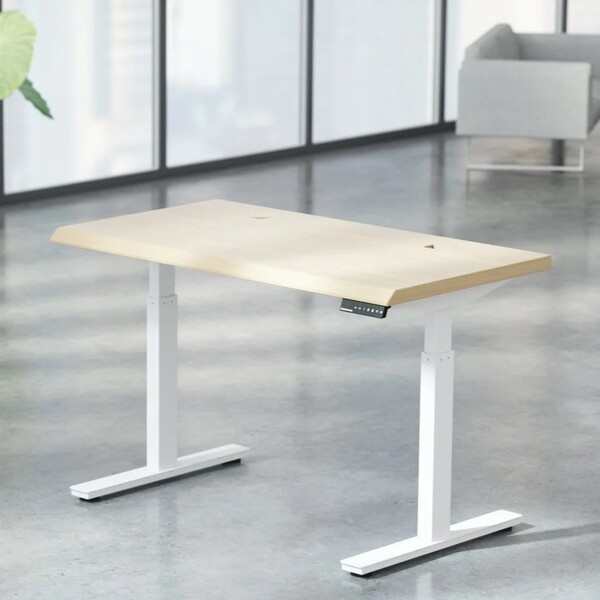 If you're into interior design, you may want to level up the look of your SmartDesk. The SmartDesk Chunky Oak has a gorgeous oak veneer that's warp-proof. The striking desktop is also 1.6" thick so it will really be a focal point of your home office.
Featuring a 45° tapered edge, you might want to throw down a faux-fur carpet and add a leafy plant or two to complete the look. Equipped with a 5-year warranty, get yours in the 50" x 28" size for $749 or 70" x 30" for $949.
Autonomous Chair Review
Autonomous makes 33 different models of chairs. Some are made specifically for the office while others are made for reclining, conferences, and juniors. Up next, you'll read all about the brand's best-selling seats.
Autonomous ErgoChair Pro Review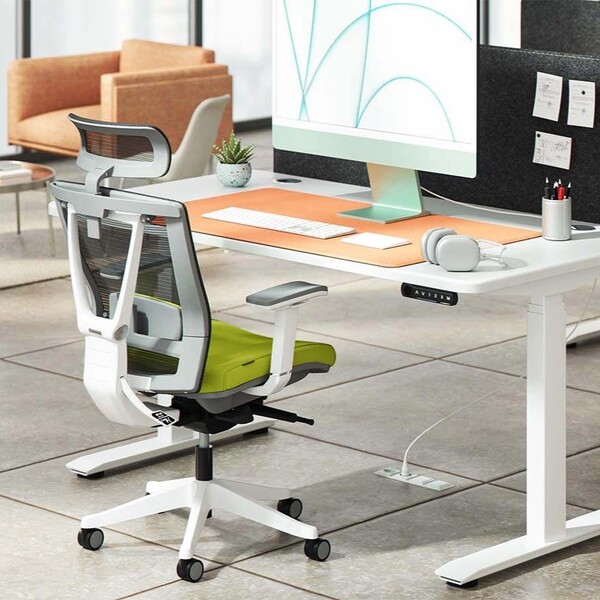 Unless you plan on standing all the time at your SmartDesk, you'll need a chair that's just as inspiring. The ErgoChair is the brand's most popular line, with its Pro model boasting a completely adjustable and supportive build for all-day comfort.
Made from mesh, it's breathable too so you won't have to worry about sweat stains on the black of your blue work shirt. And when I say completely adjustable, I mean it. The arms, height, back, headrest, and seat all move to your liking, and you can kick back and recline, locking into any of the 5 positions.
Enjoy flexible lumbar support and the peace that comes from knowing your chair is made from eco-friendly materials. Holding up to 300lbs, get the ErgoChair Pro in one of 6 colors for $499 along with a 2-year warranty.
Autonomous ErgoChair Core Review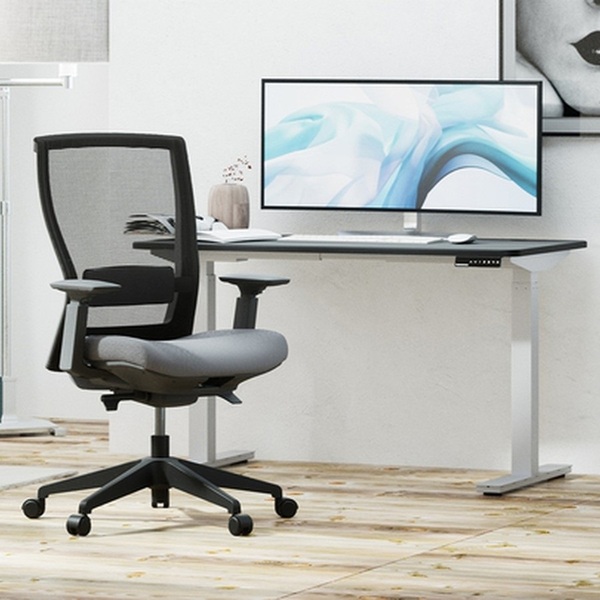 The ErgoChair Core is the brand's base model in this collection. It has a similar design to the Pro, offering the same reclining ability, though overall, it has fewer features.
If you want the comfort and support of a chair like this but don't want the fuss, this is the one for you. It's fully adjustable from height to lumbar support, made with a contoured foam seat so you feel settled all day.
Supporting up to 250lbs, if you're normally a sweater, you'll like that it's made from breathable mesh in your choice of black or grey. Enjoy the simplicity of two levers for adjustment and a one-year warranty that comes with the ErgoChair Core for $349.
Autonomous ErgoChair Recline Review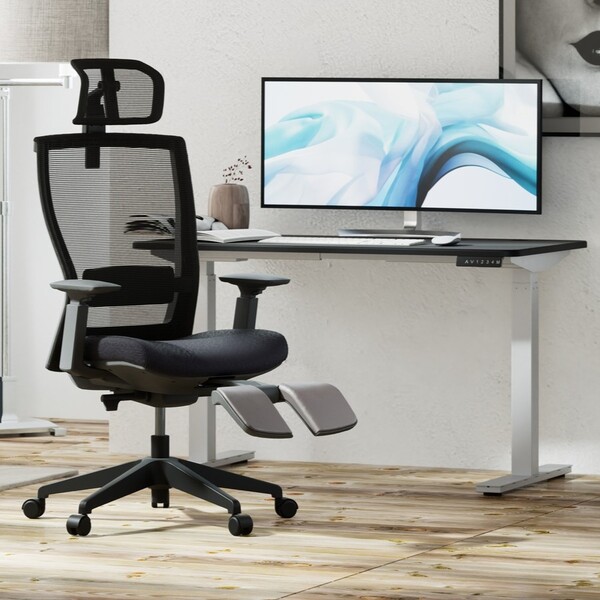 Some of us work better when we're laid back. The ErgoChair Recline is here to help. The ideal pick for those who like to relax to get creative, this chair comes highly recommended even if you simply like to catch some zzzs on your lunch break.
The whole thing is adjustable to help you find your perfect position, and you'll feel supported by the headrest and leg rest that not all ergonomic chairs have.
In traditional cushy style, this Autonomous chair has a comfortable foam seat, holding up to 250lbs. Get yours in black or grey along with a one-year warranty for $599.
Who Is Autonomous For?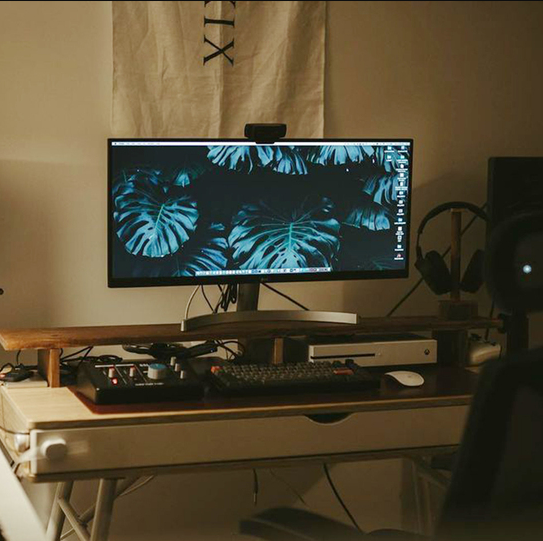 Autonomous makes standing desks and ergonomic chairs to help you maximize your work day and get you through it pain-free. With innovative designs and user-friendly features, businesses and students alike will find what they need for the office and the home.
Autonomous Reviews: What Do Customers Think?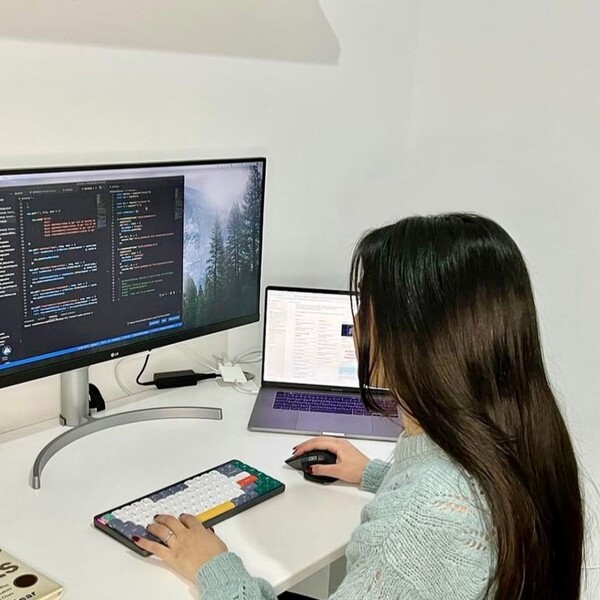 The best way to find out what a product is like? Try it for yourself. The next best? Ask someone who has. I've done you one better by collecting feedback from all corners of the web to help paint an accurate picture.
The first source we'll check out is the official website. Here are some ratings for a few of their bestsellers:
ErgoChair Recline: 4.7/5 stars, 403 reviews
ErgoChair Pro: 4.7/5 stars, 1.8k reviews
SmartDesk Pro: 4.9/5 stars, 1k reviews
SmartDesk Core: 4.8/5 stars, 1.2k reviews
Of the SmartDesk Core, one Autonomous review read: "I absolutely LOVE my standing desk, stool, and anti-fatigue mat. The construction is incredible, and makes working from home so much better…The customer service is also incredible."
The above customer said that after asking for some paint to touch up a spot her cat often sleeps on, they sent her a completely new desktop for free. I don't know about you, but that sounds like going above and beyond the call of duty and is a great example of why so many love this brand.
Will the same kind of feedback be found elsewhere online? I hit up Trustpilot to find out. There, Autonomous averaged 4.5/5 stars after 1.4k reviews. After scanning the first several comments, I learned that many people experienced great customer service. This Autonomous review offers one example:
"We had a minor issue with our chairs. Support communicated very well with us and addressed all questions and concerns and sent replacement parts within warranty. Great service and great products!"
This kind of comment was frequent on Trustpilot, with shoppers speaking of quick response times and fast delivery of parts. The next Autonomous review we'll look at is about the ErgoChair Pro. On Amazon, the chair was rated 4.5/5 stars by 47 customers.
It reads: "Being a 300lbs 5'10" male who sits at my desk 12-14 hours a day, normal chairs kill my back and butt and long term use the chairs self-destruct under my weight. For this to have a 350lbs weight limit while also being amazing for posture, this chair ticks all the boxes for me."
This customer goes on to say that "it's the most comfortable piece of furniture…If you spend the time to configure it to your body." That's one of its major draws and something that caught my eye. We're all different sizes and shapes so having a one-model-fits-all isn't doing the majority of folks any favors.
While the feedback for the brand wasn't flawless, I will say that it was heavily positive and that customers choose the brand because of its innovative, forward-thinking products that totally reinvent the work and gaming experience.
Is Autonomous Legit?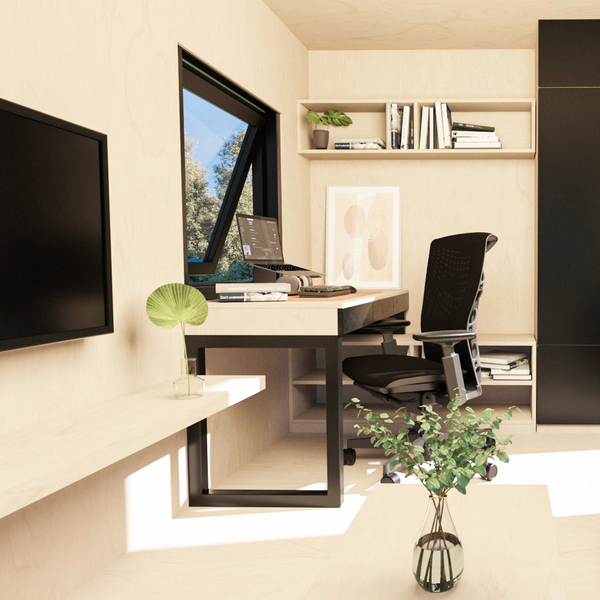 There's a ton of great feedback for this brand, but every rose has its thorns. Autonomous' thorns appear to be their shipping process, which I've read can take a while.
On Trustpilot, hundreds of customers rave about their kind and helpful staff. The moral of the story is that while Autonomous' service may not be flawless, many of its customers report quick and easy part replacements and refunds, when applicable.
Is Autonomous Worth It?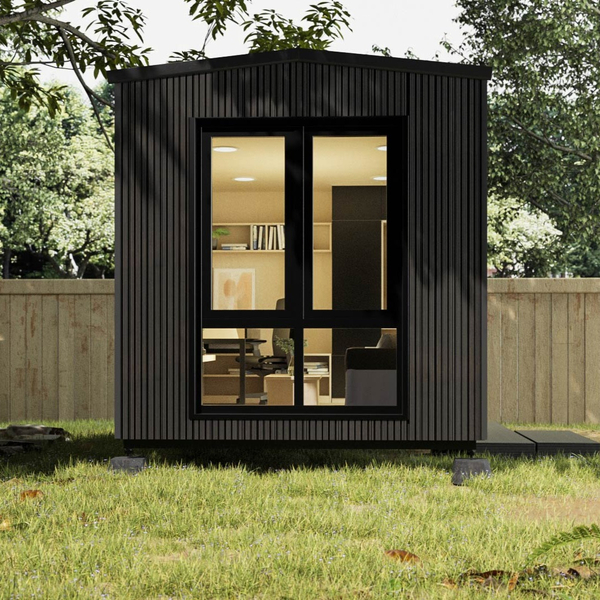 Autonomous desks are used at top-tier universities like Harvard and Stanford, so there's got to be something to this brand since schools like those are known for picking the best.
Chosen by companies for their staff and individuals for their home office, there's no denying that Autonomous is an incredibly popular brand that has changed the face of what a regular work day looks like. But why choose it over other standing desks out there?
Firstly, they have an incredible inventory with a range of options for all kinds of needs. Secondly, their customer support staff is friendly, and getting parts and refunds is painless (for most). Thirdly, they're affordable, and lastly, they're well-made and look great.
Autonomous Promotions & Discounts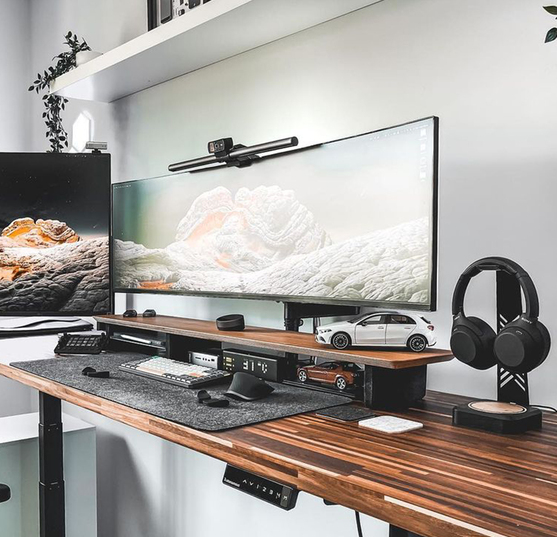 No Autonomous review would be complete without a section on deals, so I combed through the brand's site to see what I could uncover. Turns out, quite a lot.
Discounts for companies & bulk sales
Sale section with up to 40% off
Free shipping & returns
Student? By becoming an Autonomous Student Ambassador, you can earn up to $1,500 for every successful referral by recommending the brand to your friends.
Where to Buy Autonomous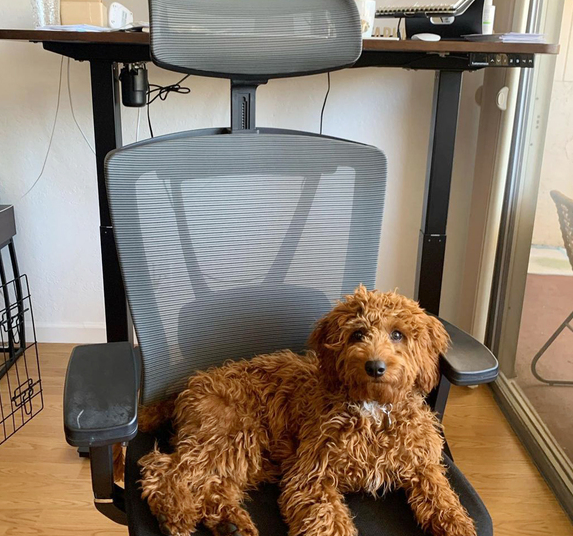 If you'd like to take advantage of the perks, place your order on autonomous.ai. If you'd prefer to shop around, you can find select products at Amazon and Best Buy.
FAQ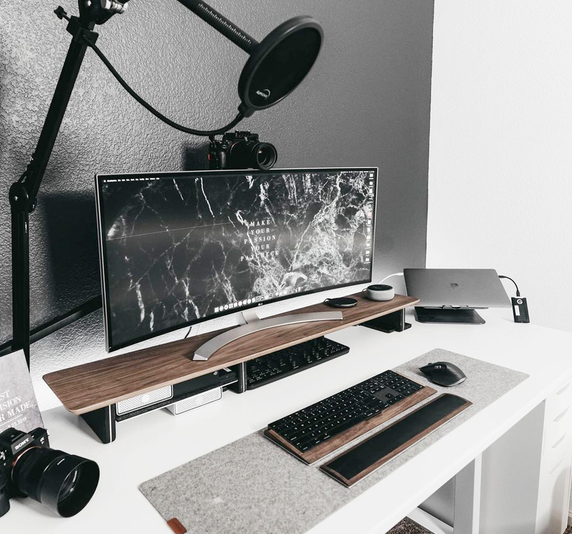 Who owns Autonomous?
Duy Huynh is the founder, CEO, and owner of Autonomous.
Does Autonomous ship internationally?
Yes, but to select locations. Autonomous ships within the US, to Canada, most countries in the EU, and a handful of others around the globe.
What is Autonomous's Shipping Policy?
Once you place your order with Autonomous online, your order will be processed and you will receive a confirmation email with a shipping date. I've read that lead times can vary, and while shipping is usually quick, it can be a few days before your order actually ships. When it does, you'll get another email with a tracking link.
Autonomous says that if you have not received an email with a tracking link and the original shipping date has passed, get in contact with customer service to check on your order.
All US orders ship via FedEx and UPS ground service, and if you place your order directly with Autonomous via their website, your order will ship for free. Bulk orders are delivered via LTL Freight. Here's a list of shipping times for all US locations:
48 Contiguous States: 3-5 business days
Hawaii, Alaska, Puerto Rico: 7-9 business days
What is Autonomous's Return Policy?
All Autonomous products come with a 30-day trial. Here's what you should know about it:
Your trial period begins when your order is delivered
If your order arrives in several shipments for the same item, the period begins from the date the last one was delivered
If for any reason you decide your items aren't right for you, you can return them for a full refund
This policy applies to orders purchased from autonomous.ai only
Returns & exchanges are free
To be eligible for a refund, your items must be in brand new condition with all of their original packaging. They must be disassembled as well. To make a return, follow these steps:
Use the online returns form to submit a request
Attach photos of your items, showing they are in original condition
Disassemble and package your items properly
If your request approved, you will sent an RMA number
Drop your packaged order off at the post office
Return shipping fees covered by Autonomous, but your order may be subject to a 30% restocking fee if you do not have all of the original packaging. If you drop off your order more than one week after your trial period ends, you may be charged a 10-30% fee.