You are about to book your hotel and wondering if Booking.com is a good website to book with? Welcome to our extended Booking.com review. This is an insider guide on how reliable is Booking.com, and a few things to know before you go ahead with your reservation.
Boutique hotels serve a niche market where the accommodations are suitable for couples, families, business people, and savvy travelers.
Those who are looking for accommodations with the cost between a hostel and a 5-star hotel search for boutique hotels. Some amenities to be included, like a swimming pool and restaurant, have a cuteness and Instagram factor, and one that is centrally located would be attractive to this segment of travelers.
Here you can find the smartest packing list of all time. It shows you how to pack light and yet stylish with everything you need – for him and her!
Regular hotels are not distinguished from boutique hotels, so you have to do a bit of searching in online listings.
More than1.5 billion people book some kind of travel per year, and 70% of those bookings are done online. An excellent website to find all the information you are looking for in the way of boutique hotels is Booking.com.
This review of Booking.com will walk you through what you need to know about the platform and answer often-asked questions.
1. What is Booking.com?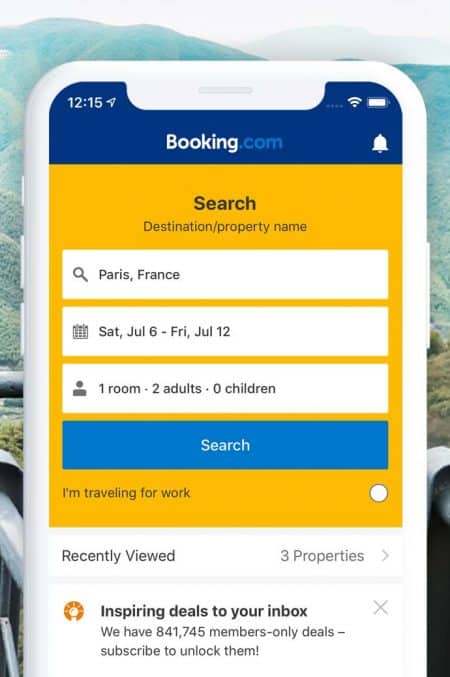 Booking.com is a website that primarily manages a collection of lodging reservations but also offers vacation packages, flights, car rentals, and airport taxis. It is also known as an Online Travel Agency (OTA).
Basically, you can book thousands of accommodations on the website booking.com. That means anything from Camping to 5 Star Luxury Hotels.
Wanna stay in Luxury? Then make sure you read this guide on what is a Boutique Hotel and its requirements.
Booking.com, originally formed in 1996, went through several transitions over the years and hit its stride by 2011. The first Booking.com mobile app launched in late 2010 and is now available for Android, iPhone, Microsoft Windows, and Kindle Fire available for download from Amazon.
2. Is Booking.com reliable?
Yes! We have used Booking endless times already.
We even had once a "bad" case. We arrived to the resort and the friendly receptionist claimed we had no reservation.
We had the confirmation on our phone and showed it to him. Yet, he continued to claim "there is no booking, we are sold out".
We had to call up Booking.com. They took care of the situation immediately. And besides getting our room, we even got a free upgrade.
I am not sure what happened with our reservation, but Booking took care of it. This really shows their customer service.
The Booking.com website has 28,425,726 listings in 148,470 destinations in 228 countries and territories worldwide. The site is available in 43 languages, and each day more than 1,550,000 room nights are reserved there. They do enjoy a significant market share.
The Booking.com tagline reads, "The World's #1 Choice for Booking Accommodations." A leader in the travel industry since 2005, Booking.com's policy has been to post the lowest available rates for any given room. See below "Best Price Guarantee" for more detailed information.
3. How to use Booking.com
As boutique hotels are typically not listed separately in OTAs, you will want to begin your search from the bunchofwebsites.com website. We have done the research for you and have identified boutique hotels in many parts of the world.
At bunchofwebsites.com, select a destination from the dropdown box in the menu line. Scroll to the bottom of each listing immediately after "What about the Location"? and click on the big red button that says "Book property name Here."
You will be taken directly to the Booking.com website for that property.
Have a look at the guide on best boutique hotels in Amsterdam.
3.1. The Booking.com Layout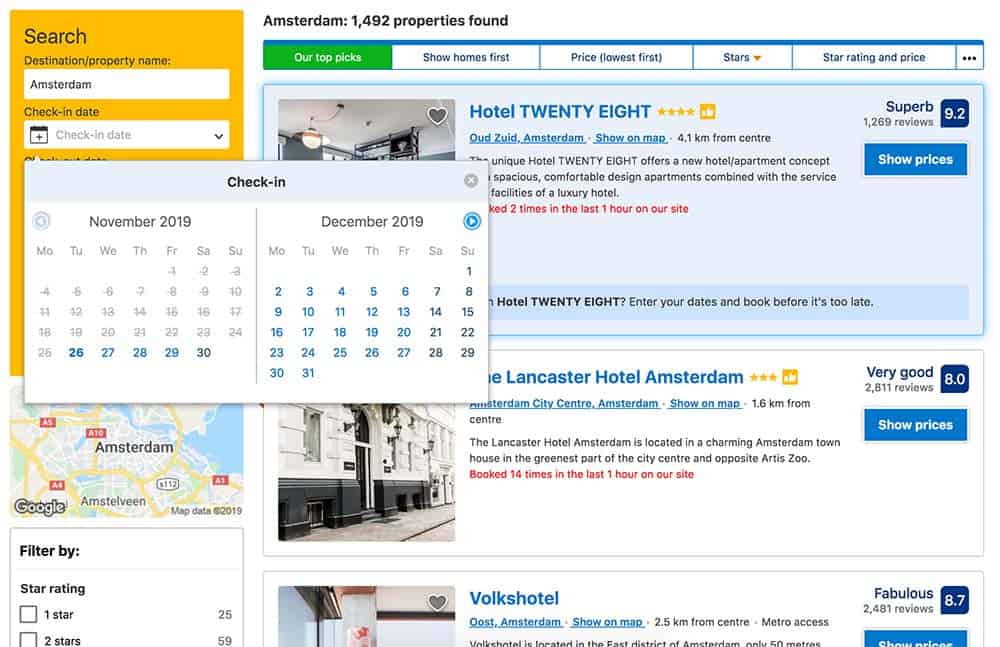 At first sight, the Booking.com website can be overwhelming.
There are pictures, two columns, customer reviews, and lots of buttons. Many details are at your fingertips. It's a good idea to review the entire listing before you make your final decision.
Because you have entered Booking.com with the link in bunchofwebsites.com, the property you want more information about is at the top. Click on the property title, and much more information is at your fingertips.
You can get a good feel for the property by viewing the large image then click on the thumbnails just below. If you hover over each thumbnail, you will see a full-sized slide show of all the photos and lots of opportunities to make your reservation.
If you find yourself on the main page of Booking.com, you can use the filters in the left column to narrow down the results you are looking for.
Filter by:
Your Budget
Popular Filters
Recommended for You
Star Rating
Distance from the center of the city
Fun Things to Do
Availability (on dates you enter)
Deals
24-Hour Front Desk
Reservation Policy (Free cancellation, no pre-payment)
Meals
Stay Type (boutique hotels not an option)
Property Type
Landmarks
Bed Preference
Review Score
Facilities
Room Facilities
Neighborhood
Chain Hotel
Property Accessibility
Room Accessibility
Caution: Top Picks have a higher position for providers that pay a higher commission to Booking.com (Preferred Partner property – yellow thumb up icon). They may not be the cheapest property in the listing.
Reserve
The first button you will see in the upper left is "Reserve." While it is easy to get right down to business, there is a lot to learn before making that selection.
CON – you must enter travel dates before you can see the prices. For someone just shopping around, it makes it a little inconvenient when you don't know your exact travel dates. You can see the types of rooms they offer, however, right away. Input some dummy dates to see what rooms are available and at what price.
Be sure to do a thorough and in-depth search of your chosen property, so you don't get any surprises like shared dorm rooms instead of private rooms. Look for this above the availability results, "Your results include some shared accommodations like dorm beds." Be sure to click on the link "Show me private rooms only," if you don't want to be in a dormitory.
Info & Prices
The Info & Prices tab takes you to the room types.
It shows how many people the room sleeps, today's price, your choice of non-refundable or free cancellation, and no prepayment. You can select the number of rooms you want then reserve right there.
Facilities
A list of everything the lodging offers in the way of services is conveniently listed on the Facilities tab. They offer things that you may not ever have thought about. Still, once you know about it, the property may suddenly become more attractive.
The most popular facilities in that property are shown in green at the top of the list.
Outdoors (explaining what the property offers in the way of furniture, garden, BBQ facilities, and more)
Services & Extras (tickets to shows and attractions)
Pets (are pets allowed)
Activities (live music, happy hour, themed dinners, movie nights, beach, evening entertainment, nightclub, water sports facilities on site, bicycle availability, bicycle rentals, and Library)
Food & Drink (offered at the property)
Internet
Parking
Health & Wellness (massage and/or spa)
Front Desk Services (concierge, baggage storage, 24-hours, etc.)
Entertainment & Family Services (babysitting)
Cleaning Services (shoeshines, laundry)
Business Facilities (Fax/photocopying, Business Center)
General (A/C, wake-up service, room service, etc.)
Languages Spoken
Some facilities carry an extra charge. For example, BBQ, laundry, or babysitting services.
House Rules
The House Rules explain Check-in and Check-out times. Cancellation and prepayment policies are discussed with a link to the conditions of each reservation that you might make. For example, a non-refundable room, free cancellation, and/or no prepayment needed.
Note that if a non-refundable reservation is canceled, modified, or in case of no-show, the total price of the ticket will be charged.
Children & Beds states their policy for children and crib or extra bed availability.
The Pets section states whether pets are allowed and that additional charges may apply.
Several people making reservations together are considered a Group when booking a certain number of rooms, and additional supplements and policies may apply.
All the credit cards that the property accepts are listed. They may also temporarily hold an amount for the reservation before your arrival.
The fine print

The credit cardholder must be present upon arrival with the credit card with which the reservation was made. A third-party credit card MUST have a signed authorization, and it must be requested during the booking process.
Please note, every hotel and accommodation has a different paying method and policy. Please always check this when reserving your hotel.
Guest Reviews
With the overall score in this section, it's easy to see what these reviews are based upon. They are:
Location
Cleanliness
Staff
Comfort
Facilities
Value of money
Breakfast
Free Wi-Fi
Reviews are in English, Spanish, Chinese, Russian, Japanese, French, Korean, German, Italian, Arabic, Portuguese, Turkish, Romanian, Dutch, Polish, Hebrew, Swedish, Greek, Danish, Hungarian, Norwegian, Finnish, Slovenian.
The types of travelers writing reviews are from families, couples, groups of friends, solo travelers, or business travelers.
You can sort the reviews by Recommended, Date (newer to older), Date (older to newer), Score (higher to lower), Score (lower to higher).
Search Topic Reviews by:
Room
Restaurant
Location
Breakfast
Bed
Bar
Dinner
Noise
Loud
Clean
Stairs
Bathroom
Coffee
Balcony
Shower
Suite
Luggage
Lift
Hot
View
Bus
Window
Bike
4. Booking Process of Booking.com
Enter the following information in the Search box in the upper left column:
Check-In and Check-Out dates
Search for destination or property name
How many adults – 1 to 30
Children – 0 to 10
How many rooms – 1 to 30
Traveling for work
Under the Search box, there is a fantastic filter option that allows you to search by just about any criteria you might think up, including:
Budget
Popular Filters
Recommended for You
Star Rating
Distance from city center
Fun Things To Do
Availability
Deals
24-Hour Front Desk
Reservation Policy
Meals
Stay Type
Property Type
Landmarks
Bed Preference
Review Score
Facilities
Room Facilities
Neighborhood
Chain
Property Accessibility
Room Accessibility
Map
Booking.com uses Google Maps to locate all accommodations.
You can hover your mouse over a pin and get details about the properties. If you click on the pin, it will link you to the property so you can view and reserve.
Transportation to Accommodations
Options for rides to the hotel are listed below the map.
Show similar hotels
If you like this hotel, but if you're not totally sure this is the best choice, you can click the link to similar hotels. There, you will find a listing of comparable hotels in the area with the top picks first.
Ask a question button
Didn't find your answer? Then, click on the link and ask a question about the property. Type your question(s), enter your email address, and submit. You will receive a confirmation email that you've sent your question. It takes about 24 hours (or more – because I tested it) to receive an answer.
Your question will be published on Booking.com when it's been approved and answered by the partner. Don't include inappropriate comments.
Questions and Answers Guidelines
Your question(s) must be property and room related only.
The questions should be detailed and should help other travelers make decisions.
Don't include any personal information, political, ethical or religious commentary, nor promotional content. It will be removed.
Issues concerning Booking.com services should be addressed to Customer Service.
Avoid using profanity or approximations thereof with creative spelling in ANY language. That includes hate speech, discriminatory remarks, threats, sexually explicit language, violence, or promotion of the illegal activity. Respect the privacy of others.
Booking.com will remove or hide email addresses, websites, phone numbers, social media accounts, or similar details.
Booking.com does not accept responsibility or liability for any questions or answers. They are a distributor without any obligation to verify and not a publisher of the questions and answers.
Booking.com makes it clear about their responsibility and how you can use the Q&A section.
Note: These guidelines are very similar to the Reviews Guidelines.
5. Best Price Guarantee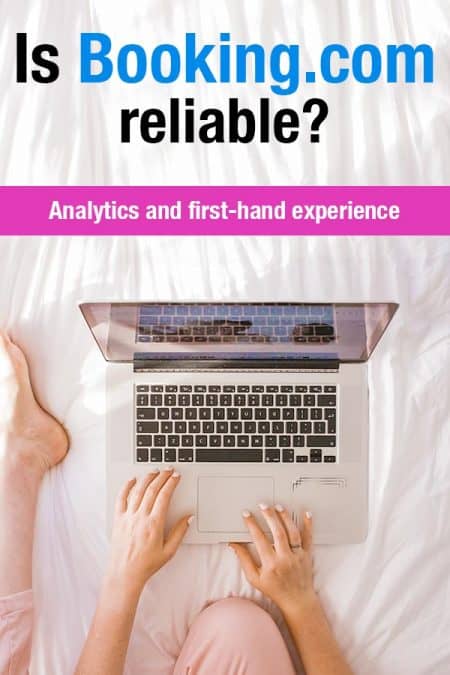 Price match – you can claim a refund for the difference if you find your reservation cheaper on another website. Remember, you've got to contact Booking.com right after booking and at least 24 hours before your check-in date. You'll have to give them the link to the other offer, and it needs to be online and available when Booking.com checks it.
Here is a quick checklist.
The other has to be for the same property and accommodation type.
When The other offer needs to have the same check-in and check-out dates.
The other offer has to have the same cancellation policy and conditions.
When can you NOT make a claim?
If the other offer is on a website that doesn't reveal the property or accommodation type, you will be staying in until after booking
In case the other offer is part of a loyalty or rewards program
If the other offer is part of a special promotion or deal
When your current reservation is Booking.Basic or if you are comparing with Booking.Basic
In case you find your booking cheaper somewhere else, look for "Found this room cheaper somewhere else" on your confirmation page or in "View all bookings".
You should really shop around before committing to a reservation with Booking.com. Do you really want to go through the hassle of pursuing a refund with Booking.com with all the restrictions? Just do thorough research before booking, rather than after.
If you don't have an account, you can log in with your booking number and PIN, or contact the Customer Care Team.
5.1 What is Booking.Basic?
Booking.Basic is an accommodation tier that periodically appears on Booking.com's European and Asia hotel listings when the rate provided to Booking.com is not the cheapest available online.
These rates are non-refundable and made via a third party that is only revealed to guests after they have paid to book a room.
6. How to cancel your booking?
You must enter the Check-in, and Check-out dates to see the cancellation policy on your booking, e.g., free cancellation up to 48 hours before arrival.
Be sure to look at all the terms and conditions of your reservation for the details. You can find the property's cancellation policy in your booking confirmation.
Other options are no pre-payment required, which means that you pay when you arrive at the property.
You can cancel your booking, but it is up to the property what fees they charge. It's listed in the cancellation policy on your reservation. You will pay the property directly for the cancellation, not Booking.com.
Canceling a non-refundable booking usually incurs a charge. You might be able to request a free cancellation when managing your booking. This sends a request to the property who may decide to waive your cancellation fee.
You can't change dates for a non-refundable booking, but it might be possible to re-book your desired dates if your waive-fees request is successful.
After you cancel a booking with Booking.com, you should get an email confirming within 24 hours. Be sure to check your Inbox and Spam folder if you haven't received it and be sure to check with the property to confirm they received your cancellation.
Note: Taxes, charges, and VAT are included in the price.
7. Downside of Booking.com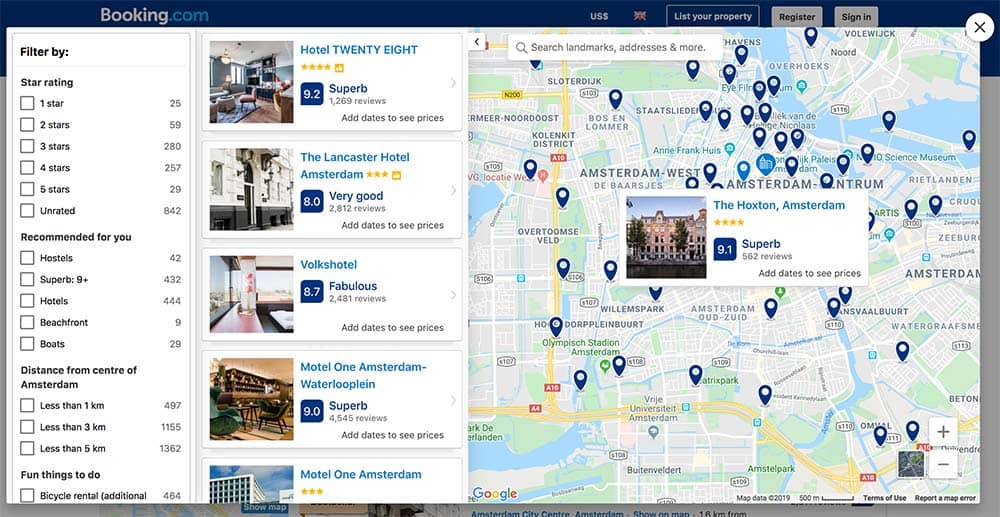 A downside of using Booking.com, or any OTA for that matter, is that you do not speak to a live person in the booking process.
While the Q&As are thorough, your question may not be answered the way you need it, or your problem might be just a little bit different and cannot be answered in a general way.
You may not be getting the cheapest rate available in the market. You really must make your own price comparison before committing and hitting that Reserve button.
That being said, you always have the best price guarantee.
8. Contact Booking.com & Customer Service
Find Customer Service links throughout the site. In the large Customer Service block, tell them what the problem is, and they will find the fastest way to help.
Drop-down menu of help topics:
Cancellation
Payment
Booking details
Communications
Room Types
Pricing
Credit Cards
Property policies
Extra facilities
Referral Rewards
Security awareness
You can manage your booking, change dates, add rooms, and cancel your booking online.
Sign in to view all your bookings, make changes, and get assistance. Do that with your confirmation number or PIN code. If you've lost your confirmation email, which sometimes happens, enter the email you booked with, and they will resend the confirmation email.
If you want to contact the property directly, in case you have specific questions, they will know best. You still have to sign in or enter your confirmation number and PIN to check your booking.
At the bottom of the page, there are lots of links to contact Booking.com or learn more about them. For travel agents, unique places to stay, travel communities, all types of facilities they have, countries, regions, cities, districts, airports, hotels, places of interest are listed there.
9. Booking.com App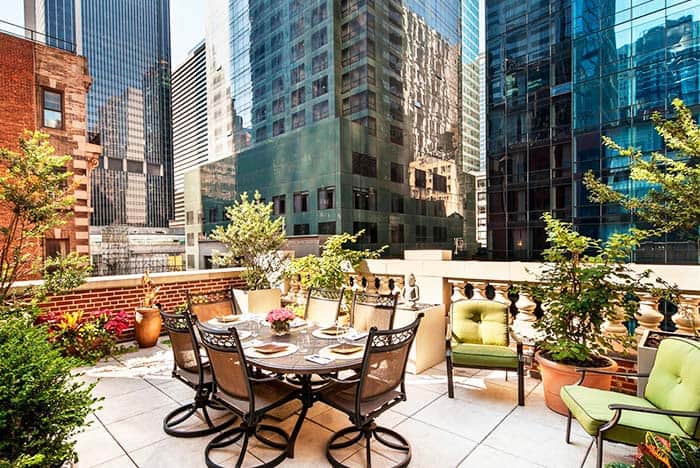 The phone app is quite simple to use.
On the Home page, you can select Accommodation or Car Rental, search by Destination, Dates, and Rooms and number of Guests. If you are a business traveler, you check that circle and submit your Search.
Also, on the Home page, your recent Searches conveniently appear. You can list your property to make money while you travel or subscribe to get members-only deals.
The next page allows you to sort the property listing by:
Popularity
Distance
Star Rating (highest first)
Star Rating (lowest first)
Best reviewed first
Most Reviewed first
Price (lowest first)
Filters include:
Your budget (for the length of your stay)
Star Rating
Property Type
Facilities
Popular Filters
Advanced Filters (Online Payments, Chain, Review Score, Free cancellation, etc.)
Maps show each property tagged with the cost for the duration of your stay.
An option at the top of the menu bar allows you to select the currency you want to view the listing in.
Note: You may get a discount because you are viewing the listing on a mobile device. For example, the listing says, "You're saving 10% off the room rate at this property because you're on your phone.
You can see a few photos of the property, the star rating if they are a Preferred Partner and their review rating. You can view all the reviews, e.g., 2,478 on the sample property. There are links to all the information you would find on the desktop website, and you can "heart" the property to save in your favorites for later. A description is included so you know the area and what is included in the facilities.
When you select the room, you can choose several options like the Deluxe Queen Room or Deluxe King Room. In green, you can easily see the payment and cancellation policy. You can even select other options that may mean an upgrade to your filter.
Once you hit Select, a blue button indicates that you should Reserve. At this point, you must log in and actually finish the process.
It seems much more straightforward and less distracting to look at the properties and make your selection on the mobile app.
10. Gift Vouchers Gift Cards
All properties whose payments are managed by Booking.com accept Gift Cards. You can find these properties by adding your Gift Card to your Booking.com Wallet and then look for the Gift Card badge on the property you are interested in.
Eligible properties can be found by signing in and filter by "Booking.com Wallet" while you are searching for a place to stay.
Find out the balance of your Gift Card by signing into your personal account and checking the Wallet.
Currently, digital gift cards can be ordered and sent online in Belgium, France, Germany, Italy, the Netherlands, Portugal, Spain, and the United Kingdom. To make this purchase, you will have to sign in to Booking.com or create an account. They take a credit card as payment with a maximum of £500 per card. But you can certainly buy more than one card.
Here's the link to make your online purchase – www.booking.com/giftcards.
You can also buy gift cards at selected retail stores in the Netherlands. So, if you aren't going to be in the Netherlands, just know that more countries will be added soon. You might want to check back on the website link listed above often.
Note: The gift cards can only be used on new bookings, and you can't reload the cards. Just buy new cards.
Other Note: Gift cards are valid for only three (3) years from the date of purchase.
11. Promo Code/Available Deals
Claims like "Find huge savings worldwide," "Search today's deals link," "Today's top deals offer incredible savings." These are straight-up deals to fill rooms.
If you have a coupon code to use on Booking.com, you must go through almost the entire booking process before you can enter it.
Start at the Home page of Booking.com, select your destination city and click on the big blue "Search" button in the upper right, which will take you to the available deals. You must enter the Check-In and Check-Out dates for your trip. You can do that on the Home Page or on the second page. Either way, you must enter your travel dates.
Next, click on Show Prices or See Availability. Decide on a room, then enter the details requested. You can enter the Promo or Rewards Code in Next: Final Details.
On the Final Details page, you will find a link in the left-hand column towards the bottom to enter the code. If the link does not appear, that means the hotel you've selected doesn't accept Rewards or Promo codes.
On a Smartphone, you will find the Final Step link to enter the Reward Code just before you enter your credit card details.
With the rate parity clauses in effect, hotels may be prohibited from offering cheaper rates than Booking.com on an advertised special. You might want to consider calling the hotel directly to ask for a price cheaper than the advertised special.
Note: Booking.com doesn't accept coupons or rewards codes for airline ticket bookings. If you are going to use one, it would be best to go through the airline directly.
Other Note: If you book through Booking.com, your loyalty program or ability to earn points will not be recognized. If that's important to you, you should book directly with the hotel.
12. Other websites for booking boutique hotels
Boutique hotels are typically not listed separately in online travel agency listings. bunchofwebsites.com provides a valuable service by specializing in this type of lodging and does the research for you.
bunchofwebsites.com provides a second online booking website called HotelsCombined.com. They happen to be part of Booking Holdings, Inc., the parent company of Booking.com. Therefore, I recommend that you just use Booking.com.
It is worth it to look around. I found some incredibly beautiful and unique accommodations to stay.
HotelsCombined.com has a link to search for the best travel sites to find the lowest price. Links to Expedia, Booking.com, AccorHotels.com, and Hotels.com are the first four listed. They all require a Check-in and Check-out date to do the search. You cannot book for more than one year in advance.
When comparing HotelsCombined.com and Booking.com, a sample property listed on both sites, had a more thorough introduction on Booking.com. I also liked that the Hotel Surroundings and attractions were more detailed on Booking.com.
Both sites have either a Wish List or Save feature where you can put a heart on a listing you want to save for comparison later.
13. How to leave a review on Booking.com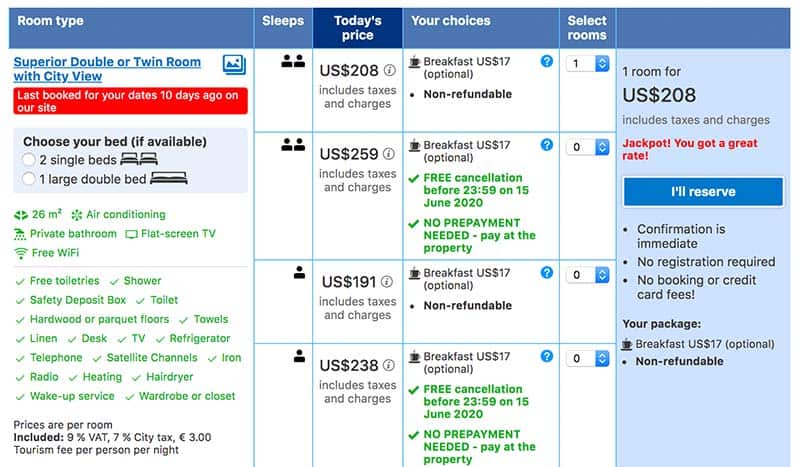 Looking for a perfect couples retreat in a boutique hotel?
Are you a business traveler looking for WiFi, workspace, maybe some business meeting space conveniently located in the city?
Read the reviews, and you will undoubtedly find real opinions on real stays by real bookers.
While property descriptions are provided by the hotel, it's the guest reviews that help a traveler really make an informed decision.
Because the review score is an average of all the reviews, both good and bad, it may be a better barometer of the experience you can expect during your visit.
13.1 Guidelines
Booking.com wants to keep the content relevant to upcoming stays, so old reviews are archived after 24 months.
Only a customer who booked through Booking.com and stayed at the property in question can write a review. That allows verification of reviews coming from real guests.
Booking.com encourages sharing your story, with both good and not so good reviews. But you've got to follow the guidelines. They expect to highlight a range of opinions and experiences. This is critical for new guests to make informed decisions.
Contributions are treated with the utmost respect by Booking.com. Whether negative or positive, they will post every comment in full as quickly as possible after it's moderated to comply with the Booking.com Guidelines. Their goal is transparency of the status of submitted content.
After you submit your review and comments, you can modify it by contacting Customer Service if you need to do so.
The same guidelines and standards apply for all user-generated content and for the property responses to that content. The contributions speak for themselves, which is what Booking.com wants, and Booking.com won't be the judge of reality. Their role is to be a feedback distributor for both guests and properties.
13.2 Standards for Reviews
Content is intended to be relevant and family-friendly without limiting expression or strong opinions. It's also applicable regardless of the comment's tone.
Contributions should be travel related, genuine, be unique to the guest, original, and unbiased. The more detailed the input is, it helps others make better decisions.
Contributions should be appropriate for a global audience. Avoid using profanity or approximate profanity. Don't include personal, political, ethical, or religious commentary. Promotional content will be removed. Issues concerning Booking.com services should be routed to Customer Service.
Property partners should not post on behalf of guests or offer incentives in exchange for reviews.
Attempts to bring down a competitor by submitting a negative review will not be tolerated by Booking.com.
Respect the privacy of others. Don't include phone numbers, email addresses, web addresses, social media accounts, and similar information. Booking.com will remove or hide it.
Opinions expressed are Booking.com customers and properties and not of Booking.com. They don't accept responsibility or liability for any reviews or responses. Booking.com is a distributor without any obligation to verify and is not a publisher of these comments and responses.
You can read these Guidelines on the Booking.com site with the link, "Verified guest reviews from real Bookers."
14. Can you fake reviews on Booking.com (and other portals)?
Of course, any review can, or better, could be faked.
However, that takes time and money (and risk!).
Booking.com has a system in place to prevent false reviews with two specific requirements – that you must have booked through Booking.com, and, that you must have stayed in the property.
Most importantly, every review is moderated per the guidelines above. Logic is also applied to the review system. While there will always be a range of opinions. Any report that obviously doesn't fit within the established range for a particular property may be suspect.
It's on you to do a thorough study of all the reviews to make your decision.
There has been cases of wrong reviews in the past. However, when this happens, Booking.com (or any other platform) takes action, and could even block the hotel. Hotels would not risk this as Booking.com is too important for their business.
15. FAQ
Is booking com reliable and safe?
Booking.com is reliable and safe. They are in the business for years now and they are one of the biggest booking websites out there.
If you need to book for your next trip, Booking.com is a very safe platform that you can use.
Does booking com have hidden fees?
Their service is free of charge for travelers and you only have to pay for the trip reservation and relevant applicable taxes, levies and fees.
Will booking com charge my card if I cancel?
Booking.com does not charge you for cancellation, but the hotels and hostels do. Cancellation policy is different in every hotels and hostels.
We encourage you to read the cancellation policy of the accommodation provider carefully before making your reservation
16. Summary
Booking.com is a comprehensive travel site to help you find the best accommodations to suit your needs. They offer solutions for transportation to your hotel and provide information about what to do once you've reached there.
While Booking.com is one-stop travel shopping, it's still smart to shop around to be sure you are getting the best deal.
Make sure you download your ultimate packing list – to pack light and stylish for him and her!
Disclaimer: Questions & Answers Guidelines and Reviews Guidelines and Standards were obtained directly from the Booking.com website.