Allbirds Review
Allbirds makes unapologetically comfortable and low-maintenance shoes out of renewable materials.
We've been covering the company since 2016, and we've tested nearly every item it has made.
Below, you'll find our reviews of each style, plus advice on what to consider before you buy.
Get honest reviews on top products & services — delivered weekly to your inbox.
Allbirds is one of the direct-to-consumer market's most visible success stories.
Founded by New Zealand-native Tim Brown and San Francisco-based engineer and renewables expert Joey Zwillinger, the startup makes its shoes out of sustainable materials such as merino wool, eucalyptus pulp, and the world's first sugarcane EVA foam. Its original Wool Runners ($98) put the company on the map, but it now has more than a dozen styles — from water-resistant sneakers to ballet flats.
Allbirds shoes range from $98-$145 and come in a wide variety of colors. Looking beyond footwear, Allbirds launched a clothing line last October that covers closet staples like cardigans and a classic puffer coat, all of which range from $48-$250.
Insider Reviews has been covering the company since 2016, and we've reviewed nearly everything it makes. Overall, its offerings are breathable, lightweight, low-maintenance, and unapologetically comfortable, but there are some noteworthy nuances to each item.
Below, you can find the full range of Allbirds footwear and clothing, plus brief firsthand insight into what you can expect from each style.
Allbirds Wool Runners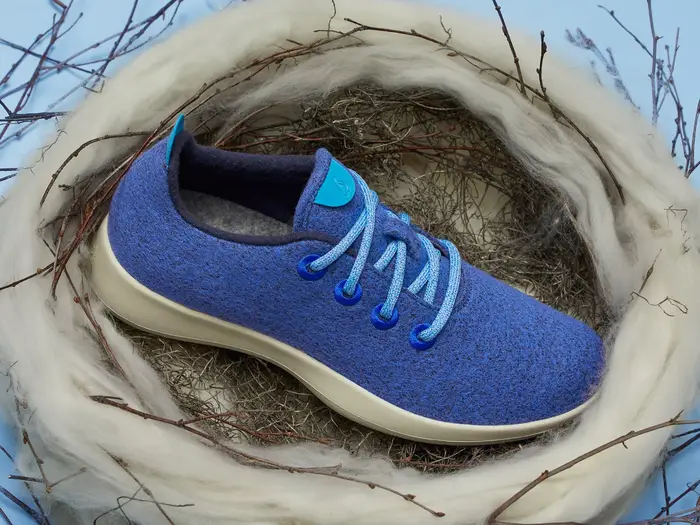 Allbirds' most famous silhouette is its wool runners. They're comfortable, lightweight, breathable, and decently supportive. You can wear them with or without socks based on your preference (like all Allbirds shoes), but we've found that you may want to wash the insole frequently if you decide to repeatedly go sockless in the summer. It's great that they're machine-washable, too, but we'd recommend investing your $98 in a color that will hide some scuffs and dirt (read: not white).
Many Insider Reviews members have bought multiple Wool Runners, and we frequently gift them to friends and family. But, some team members would claim the company's Tree Runners are even better.
Allbirds Wool Piper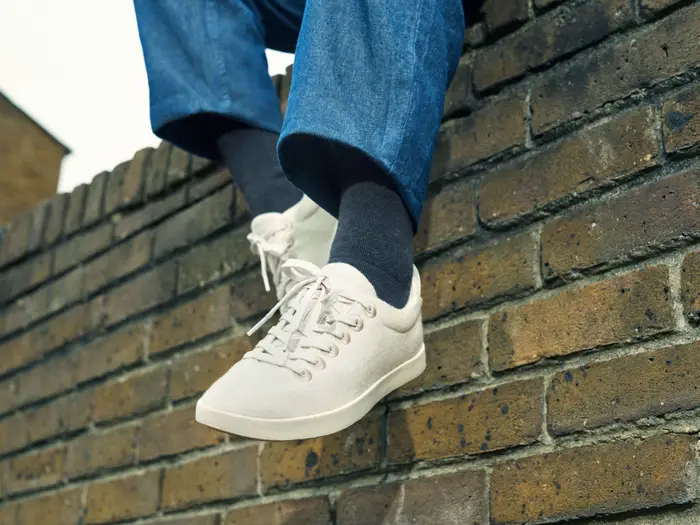 One popular critique amongst unconverted shoppers is that the original Runners aren't their style. But, it's hard to take issue with the Wool Piper — an Allbird-ized version of a classic cup sole sneaker.
The shoes are just as comfortable and low-maintenance as other pairs and use Allbirds' typical sustainable materials (merino wool and SweetFoam soles), but the low tops are far more versatile. For this reason, the Wool Pipers may be our favorite pair yet.
In person, they're comfortable out of the box — though one of us experienced some irritation after a full weekend spent in a brand-new pair. Over time, we expect them to loosen into a custom-fit like the Runners.
Allbirds Wool Loungers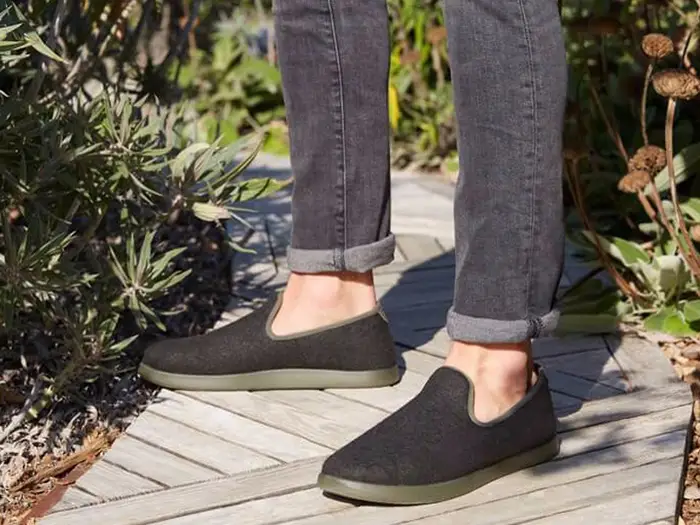 The Wool Loungers are soft, breathable, and supportive — like a sturdier version of a house slipper. The body feels like one long, comfortable sock that moves seamlessly when you move, and the sole is sturdy but really lightweight. All in all, we love them for wearing indoors or as regular outdoor shoes.
After two years of wear, some of us ended up replacing worn-down insoles with new ones ($15) and noticed the upper has lost some of its shape as it has molded to our feet, but nothing too noticeable.
Allbirds Dasher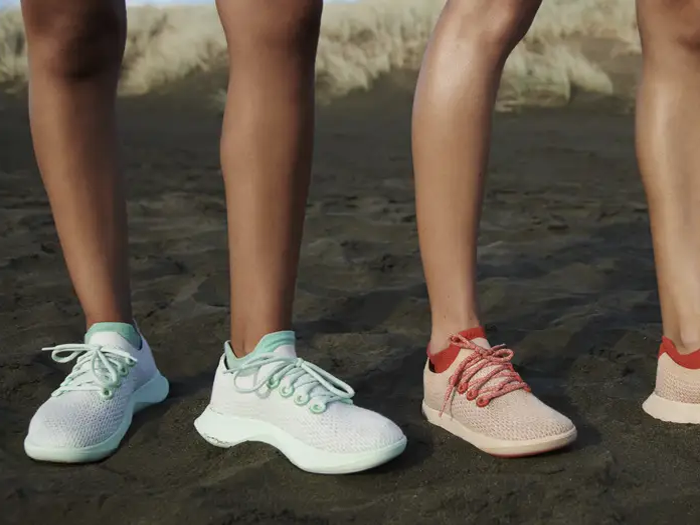 Allbirds first-ever performance shoe, the Dasher, was a welcome surprise for us. It's a great everyday running shoe, though you may wind up committing to a different men's or women's sneaker if you have specific needs or if you prefer a narrower base over stability.
The Dasher leverages all of Allbirds' sustainable materials into one shoe: merino wool, SweetFoam soles, and a knit upper made from eucalyptus pulp. Its base provides better stability than many neutral pairs we've tried, while the knit upper allows the foot to move freely. However, while the knit also facilitates airflow, the Dashers are a smidge hotter than our personal favorite neutral sneakers.
The Dasher's cushioning is perhaps its best feature. It's more noticeable than a minimalist running shoe, but it's not overly bulky or as heavily cushioned as Hoka One One. That combined with a wide platform that gives you solid stability on various terrains, and you've got a comfortable and secure ride almost anywhere.
Allbirds Tree Breezers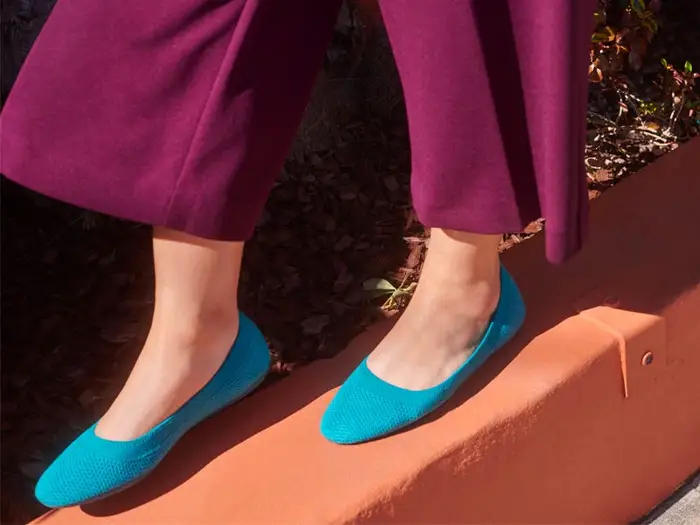 The Tree Breezers are, according to our review, "pretty much a dream come true" for lightweight, flexible, breathable flats that you'll turn to day after day. They're not as supportive as Allbirds' sneakers, but they're more padded than you may expect. They've also aged gracefully thanks to the structure of the Tree fabric, which holds its shape better than the wool styles.
Most of us wear them in summer as well as the fall, but one reporter found them to be too warm for the hotter months.
Out of the box, our testers ranged from feeling a slight rubbing on our ankles on day one (and none after) to zero pain or blisters out of the box on a 20-block walk. We all own more stylish pairs of flats, but we agree that we find ourselves favoring these due to their outsized comfort.
Allbirds Tree Runner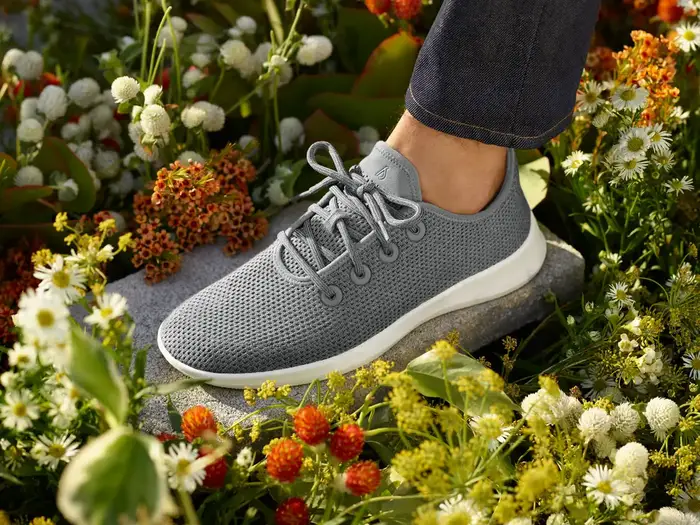 Allbirds' Tree collection is made from a sustainable, mesh-like textile that's engineered with eucalyptus pulp, and the shoes are more cooling and breathable than the company's other offerings as a result.
The Tree Runners are basically a breezier version of the Wool Runners, with a studier build that keeps its shape. They're still incredibly comfortable and low-maintenance. We rely on them for the weekdays, weekends, and traveling and many of us prefer the tree material to the wool since it seems to hold up for longer.
Allbirds Tree Skippers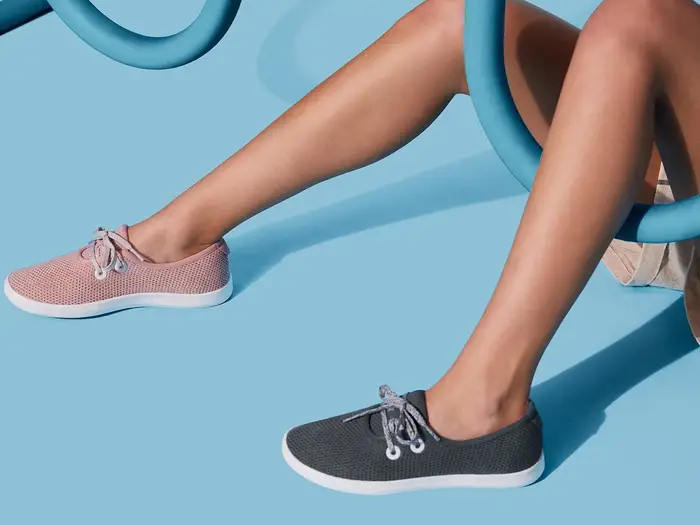 We loved these shoes. They're breathable, cooling, and have enough support for a full day of walking, standing, and dancing at music festivals or trekking around a new city as a tourist on vacation. They're less restrictive and heat-trapping than sneakers for the summer, and we appreciated that we could tie the laces to keep them on as we run around or kick them off without untying them.
Allbirds Tree Toppers
We also really like Allbirds' Tree Toppers. According to our full review, they have the same "light airiness of the Tree Runners, but [they're] insulated enough to wear around on a drizzly November day in New York City." They're snug and supportive without being constrictive or bulky, and we didn't notice any chafing when we wore them without socks.
They're technically called high-tops, but they're more accurately described as mid-tops.
Allbirds Tree Loungers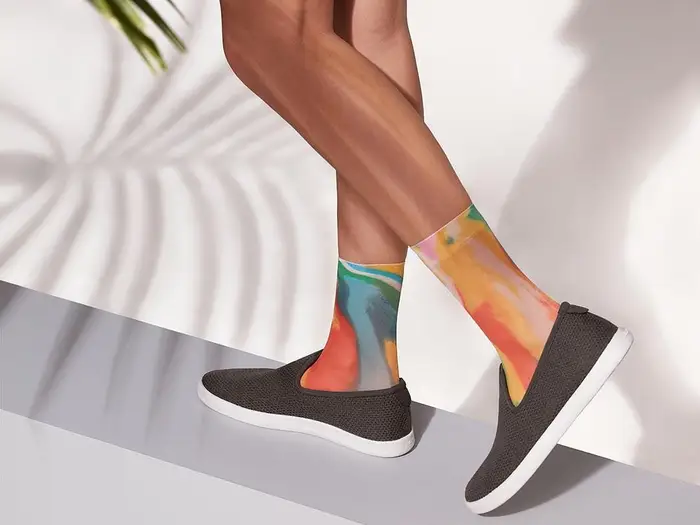 Allbirds' Tree Loungers are a breezy version of the Wool Loungers — sturdier and more breathable than your average house slipper. If you're looking for more warmth, we suggest going with the Wool Runners. If you want more of a cooling material, we suggest the Tree Loungers.
Allbirds Mizzle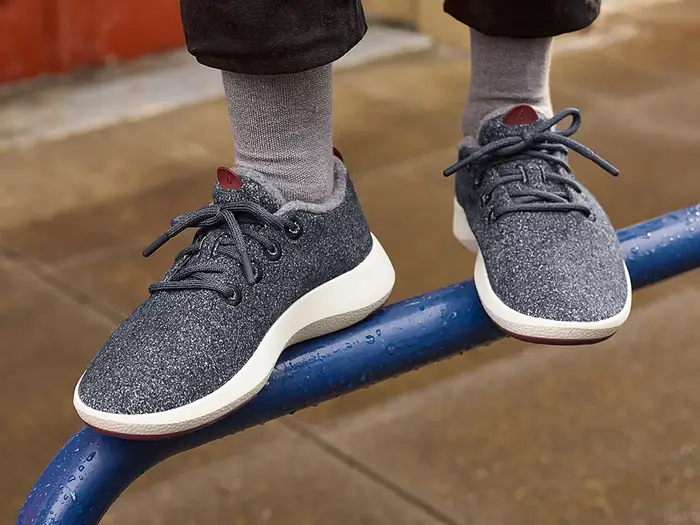 The main con of Allbirds is that you'd be out of luck if you stepped in a puddle in a pair of wool shoes. But not with its all-weather Mizzles. The Mizzles are covered in a water-resistant treatment that deflects raindrops, and the shoes have a reinforced sole that gives your feet a better grip on slippery surfaces.
Multiple testers noted that the Mizzles have become their go-to shoes for walking around on days with rainy weather thanks to the cozy merino wool and how lightweight they are in comparison to rain boots. A few testers found the fit to be slightly tight which wasn't a dealbreaker but should be considered for anyone in between sizes or who loves super thick socks.
Allbirds Runner-Up Mizzle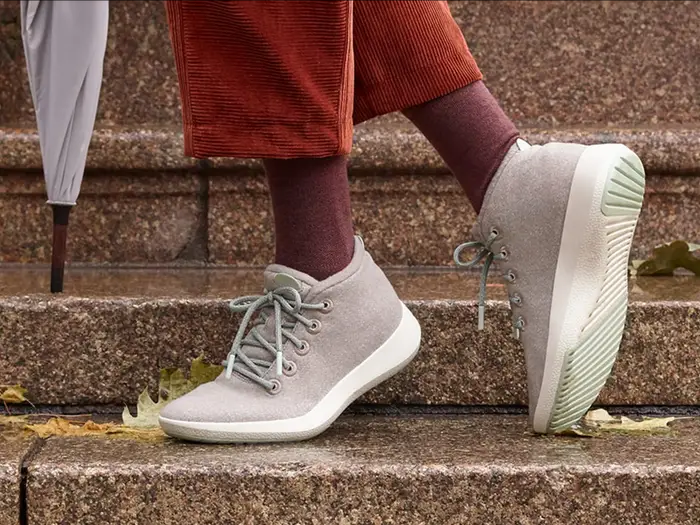 Our team had mixed responses to this shoe, but we all agree that they're effective at repelling water. Some testers describe the Runner-Up as their go-to footwear for walking around on rainy days, and others found them to be uncomfortable due to the bulky opening rubbing against their ankles. Some reviewers also found the shoes to be a bit tight in the vamp, throat, and toe cap, though adjusting the laces and breaking them in did create a bit more room.
Overall, we think they're a good shoe that works well, but comfort will be case-by-case for each wearer.
Allbirds Wool Dasher Mizzle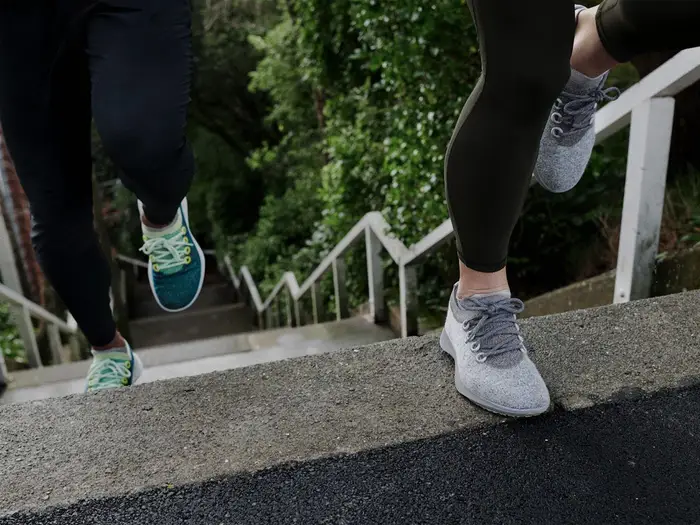 The Allbirds Dasher Mizzle ($135) is the same style as the Dasher performance shoe, but made from the brand's merino wool and finished with a water-repellent finish. In other words, it's designed to be a breathable, lightweight wool running shoe for all conditions.
The brand says the Mizzle Dasher should deliver the same technical functionality that we experienced with its original Dashers, but with the added convenience of being able to splash through puddles without concern. For added safety in wet conditions, the company also added a reflective logo to the heel for visibility and yarn into the laces for an extra strong hold.
Allbirds Puffer Jacket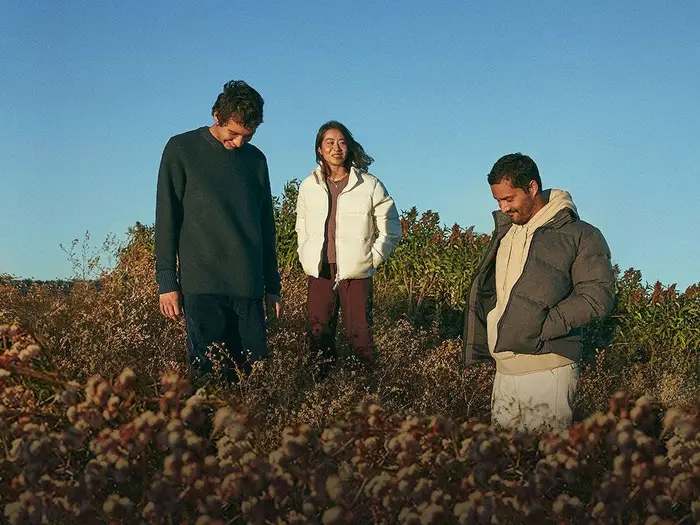 The Allbirds Puffer is a classic but compact puffer coat made with eco-friendly materials: recycled nylon and polyester, Tencel, and the brand's responsibly sourced wool. Its DWR finish is also Bluesign-certified and fluorine-free. After giving it a try, though, we ultimately recommend going with something heartier for the money if you live somewhere with severely cold winters.
But, in terms of aesthetics, it's very versatile. The Puffer design is understated — its logo is a small monochromatic circular patch on one arm — and while appropriately puffy, it's still a relatively sleek silhouette.
Allbirds TrinoXO T-shirt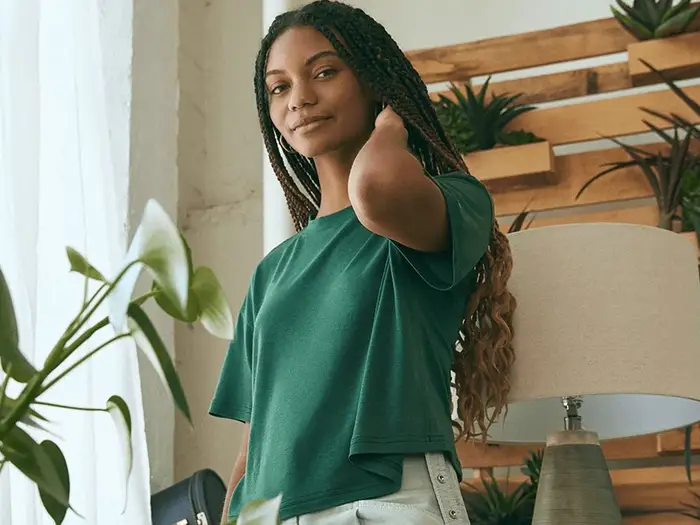 The TrinoXO T-shirt is another blameless classic. It's a basic T-shirt, but a very good basic T-shirt. The material, made partly from discarded snow crab shells, feels breezier, silkier, and stronger than cotton. If you're only going to buy a few T-shirts and you love something airy with a boxy fit — or you can spend $48 comfortably — then we think you'll like this.
Allbirds TrinoXO Classic Fit T-shirt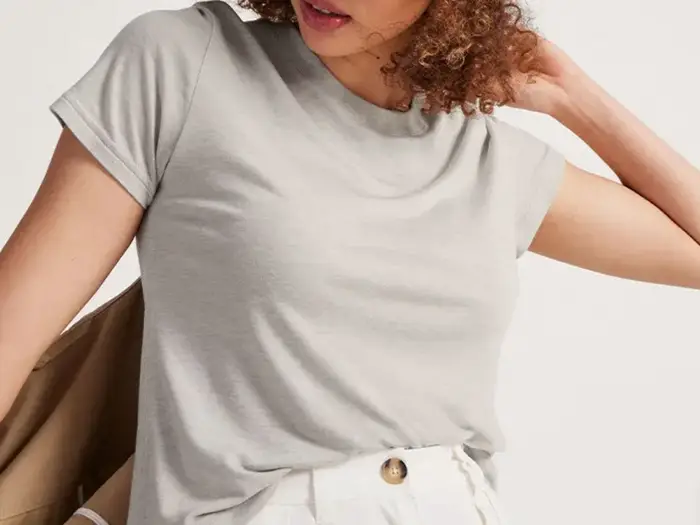 The TrinoXO Classic Fit tee is made from the same silky material as the TrinoXO T-Shirt, but with a slimmer fit that you can get away with styling with workwear. We consider this T-shirt to be among our all-time favorites for its soft and airy material, and we're especially fans of the limited-edition pastel Juniper shade.
Allbirds TrinoXO Long Sleeve Tee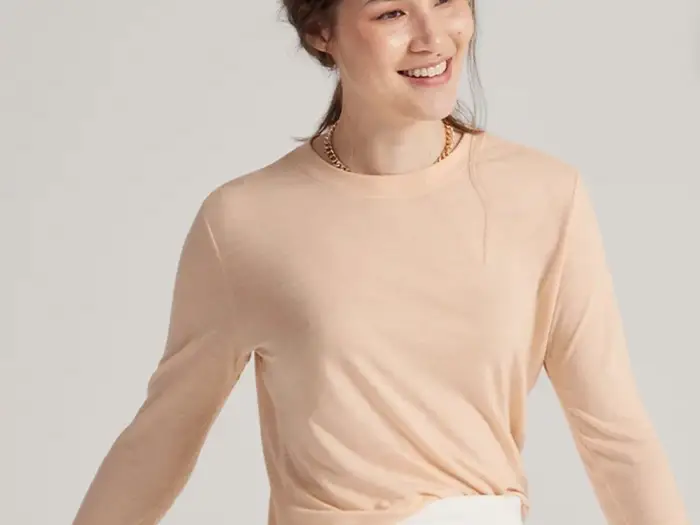 The TrinoXO Tee is made from Allbirds' TrinoXO material — a blend of Tencel, merino wool, and chitosan that feels super soft against the skin. After trying it, we found that it's opaque enough to wear on its own but light enough to layer under jackets. The fit is slim but doesn't feel restrictive. It's since become one of our favorite long-sleeve tees.
The Cardi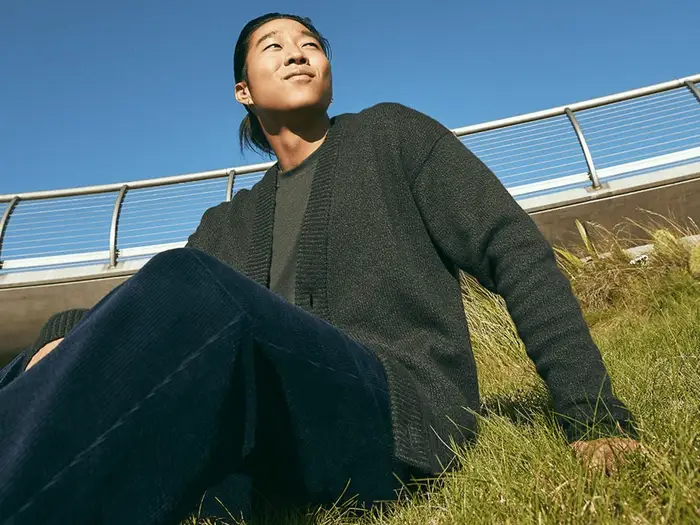 Both testers agreed that the standout products of the debut Allbirds clothing collection are its wool sweaters. The Wool Cardi is soft like cashmere but dense like wool, and its weight makes the slightly oversized silhouette hold its shape and never feel bulky. It's the kind of faultless basic that you'll find yourself habitually turning to. Its temperature regulation is also a huge perk — I can wear this outside or indoors without overheating after a certain amount of time. It's just easy and cozy.
Allbirds Long Wool Cardi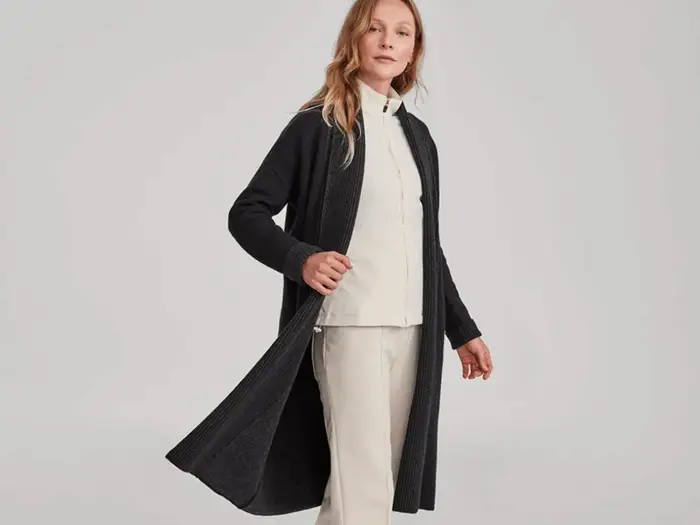 Allbirds' Long Wool Cardi has all the same things we loved about the Wool Cardi — but with a drapey silhouette. The merino wool material regulates temperature both indoors and outdoors, and the added length is great for lounging. According to our testers, layering under a heavier coat is a tad more difficult because of the snug fit, but it makes for a nice standalone piece in spring and fall.
Allbirds Jumper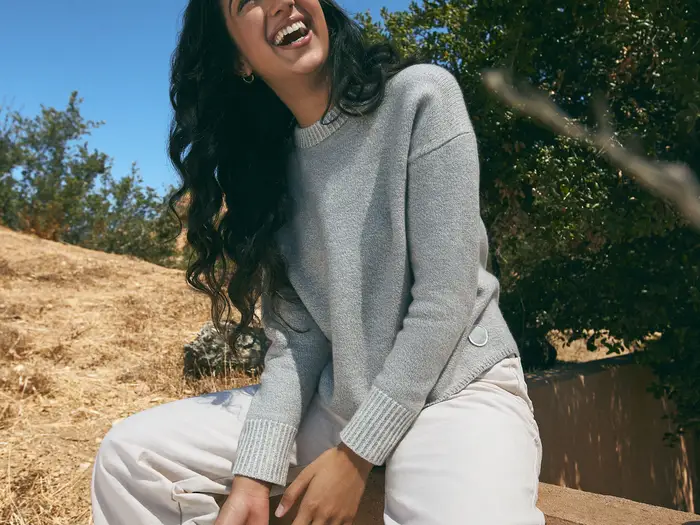 Allbirds' footwear aesthetics never fully won over senior style reporter and sneaker collector Amir Ismael, and he says this Jumper should be the introductory item for shoppers that can relate. "The Wool Jumper immediately impressed me with its softness and plushness," Amir wrote. "When I think of wool sweaters, I think of rough and itchy materials that I wouldn't want on my skin, but this merino wool sweater is the complete opposite. It fits amazingly, I love the wide ribbed neckline, and most importantly, it's soft enough to wear without a long sleeve shirt underneath."