About Strivectin
While aging is definitely an honor, we don't always appreciate the physical changes that tend to accompany growing old. Wrinkles, dark spots, sagging skin – who welcomes those aspects in the mirror? That's why we're bringing Strivectin to the party with their endless skin care products that specialize in anti-aging.
This brand knows their market and their 98.4k followers on Instagram prove it. Dedicated to not only care for aging skin but preventative measures, this name has shown up widely in the media, covered by Forbes, USA Today, Allure, and many others.
We won't be swayed by youthful appearances in this Strivectin review. Instead, we're choosing to do a deep dive into the brand, their products, prices, ratings, and more to determine whether this is one business to add to the bedtime skincare routine.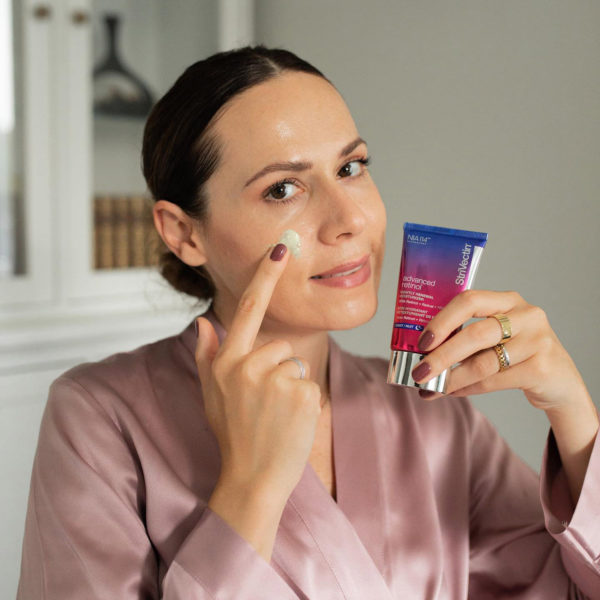 Overview of Strivectin
Since 2002, Strivectin has been striving to bring the best in skincare treatments to its customers. Producing numerous award-winning solutions, this business backs all formulas with scientific research to present not only working products but smart care that will really aid the skin moving forward.
Crafted to cover every skin type, tone, age, and background, this brand's in-depth clinical testing ensures all products provide only the best. Focusing on strengthening the skin barrier for a tighter, smoother, and hydrated appearance, these products aim to bring a glow of youth to everybody that wants it.
Health is key, and that goes for more than just appearance. Since their launch, Strivectin focused all research and trials on a healthy process. Working cruelty-free, paraben-free, and (mostly) vegan, this brand wants to keep things above board and safe for all participants.
Always dedicated to doing their best, communication and customer service are key for this company. Noting any customer complaints and studying the formula for solutions, buyers can be assured that this brand doesn't promise any results they haven't already seen through testing.
Sounds good so far, right? Check out just a few more highlights this Strivectin review has discovered:
Highlights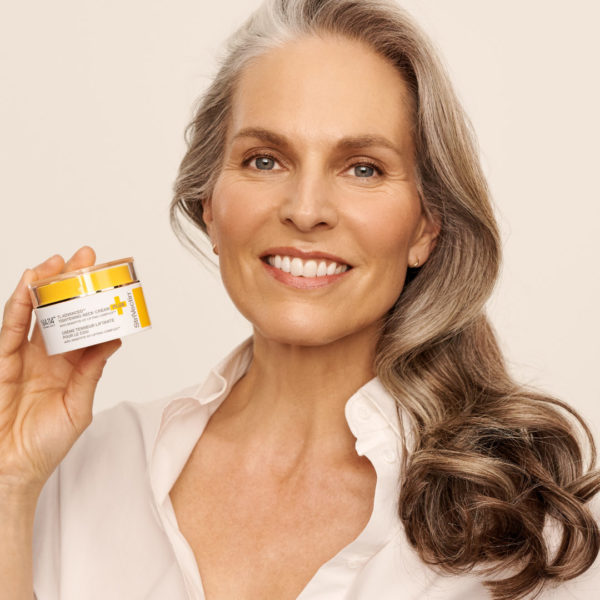 Offers a wide range of skincare products, focusing on anti-aging properties
Cruelty-free production
Clinically tested products
Created for every skin type
Free ground shipping
International shipping
Financing options available with Afterpay
We understand that there's a lot to consider before checking out new skincare products. No one wants to end up with a serum that reacts poorly to their skin.
That's why this Strivectin review has done a bit of digging into their best-selling products from a few top categories.
These highly-rated items have reviews in the hundreds (if not thousands), so let's look a bit closer into why they're so well-loved.
Strivectin Neck Cream Review
While surgeries and lifts tend to be commonplace these days, there's no harm in checking out some preventative measures. Start early with Strivectin Neck Cream to smooth out wrinkles and add a bit of tightness to the area to keep that youthful appearance and glow going strong.
Better yet, select from these hard-working products and narrow down exactly what results you're hoping for.
Strivectin TL Advanced Tightening Neck Cream PLUS Review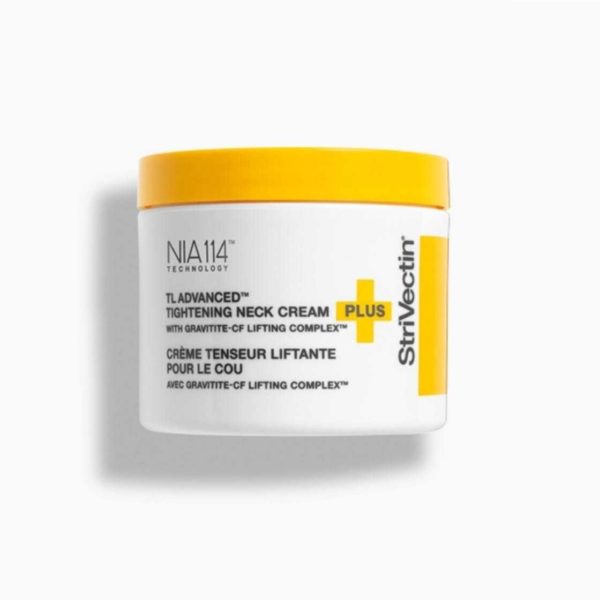 Stand tight and strong with the TL Advanced Tightening Neck Cream PLUS.
This cream is all about bringing back bounce to the skin. Reducing wrinkles and folds, this product works through twice-daily application to tighten the skin bit by bit. This product prevents discoloration while incorporating elements of hydration and moisture for a firmer texture and appearance.
Working through its Gravitite-CF and NIA-114 formulas, these elements were hand-picked for their abilities to not only lift the appearance of the skin but also enhance other minerals and nutrients included in the other ingredients. Smoothed on the skin daily, this cream is simple to apply but definitely packs a punch.
Grab 1.7oz for $95.
Strivectin Tightening Neck Serum Roller Review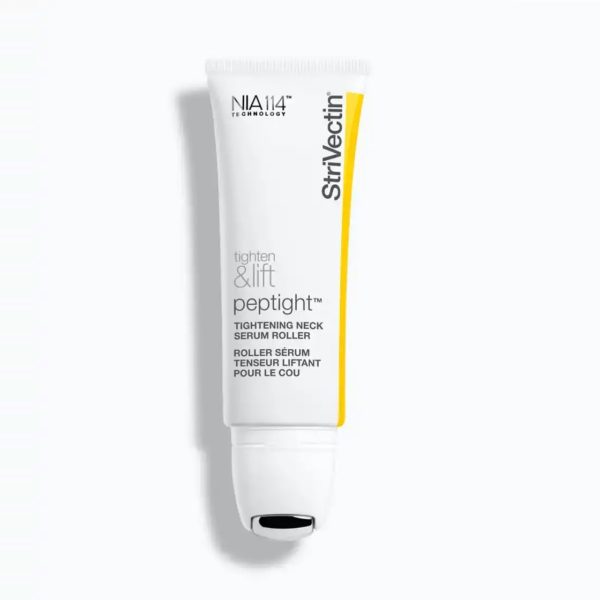 Keep the hands (mostly) clean with the application of the Tightening Neck Serum Roller.
No more digging in jars or opening containers to find that Holy Grail. The super serum we need comes with a simple application with a light and easy roller. Just smooth out the formula onto the skin and massage it in with fingers to make sure it really soaks in.
The best part of this serum – its non-greasy properties. Light and cool to the touch, this moisturizing and uplifting formula focuses all attention on the neck, leaving behind no sign of residue once everything has been applied.
Start the next step towards youthful skin with 1.7oz of this $89 product.
Strivectin TL Advanced Light Tightening Neck Cream Review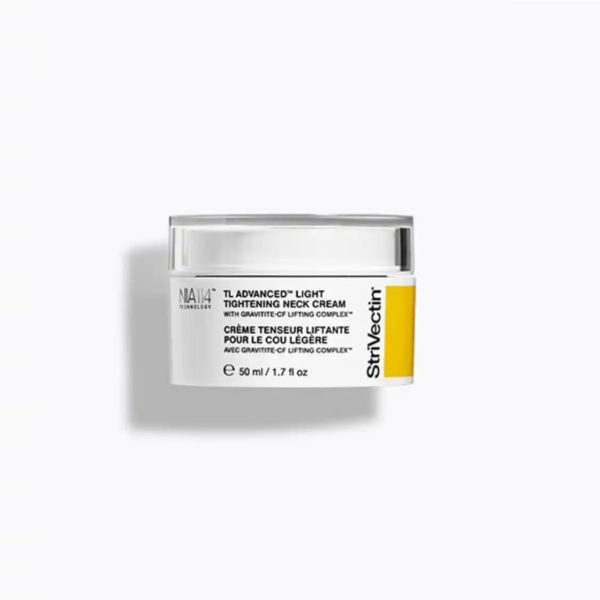 Get all the best of the original in a cheaper and lighter package with the TL Advanced Light Tightening Neck Cream.
All the benefits of the OG with bonus features to keep you coming back for more. Applied twice daily, this neck cream is all about tightening the skin, reducing wrinkles, and leaving nothing more than a youthful glow anyone can appreciate.
So, what's the difference between this and the standard option? Texture. This light version is all about that barely-there feel. Gravity won't slow down the rush of beauty that this cream applies with each gentle massage in the morning and night.
Slow the spread of wrinkles and rolls with this 1.7oz cream for $95.
Strivectin Eye Cream Review
Wrinkles, dark circles, bags, and more. There's too much that the eye sees and as a result, those marks are rarely appreciated.
Luckily, the ever-popular Strivectin Eye Cream didn't come to play and offers a quick, tightening solution to regain that pop and color to the smooth and silky skin around the eyes. Select from a number of treatments to find the right fit for your regimen.
Strivectin Contour Restore Firming Moisture Balm for Eyes Review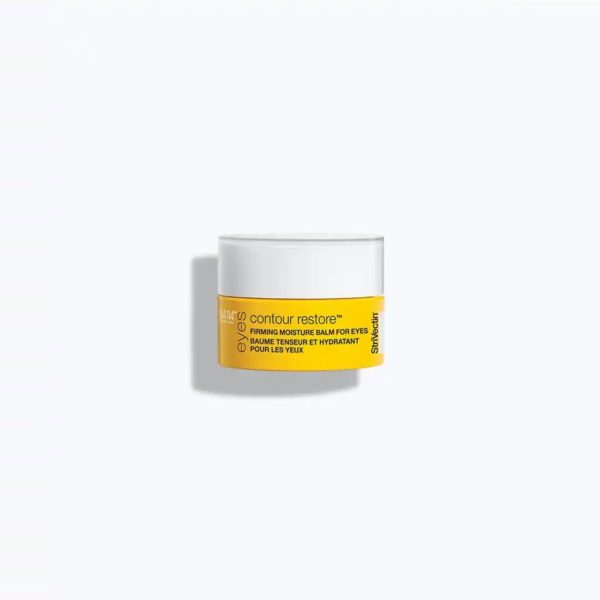 Anyone past childhood will struggle with the stress of dark circles and bags. Enter Contour Restore Firming Moisture Balm for Eyes.
Bring back light to the eyes by firming up the surrounding area with the daily application of a moisture balm. There are endless causes for dark circles and bags, from allergies and stress to dehydration and sunlight exposure. The simple fact is, there's no cure for the symptom, but there are some ways to slow the damage.
One simple solution? Moisturizing. There's never any issue with adding more hydration to the skin. Reintroducing elasticity to the area, this balm is all about boosting the contour and original condition of the space to lighten the appearance through daily application.
Get started with a new skin regime with a 0.5oz jar of this product for $69.
Strivectin Intensive Eye Concentrate for Wrinkles Plus Review
Whether constantly smiling, laughing, or just always confused, wrinkles and lines take little time to establish an appearance on the skin. That's why we welcome Intensive Eye Concentrate for Wrinkles Plus into the fold.
This daily eye cream focuses all energy on wrinkles and lines, starting to make a difference after only five days of use. Smoothing out the creases from everyday expressions, this product battles not only dreaded crow's feet, but also aids with puffiness, redness, and dark circles.
Simply apply the cream every morning and evening to the areas of concern and let the formula do its thing. Easy to apply, quick to soak into the skin, this non-greasy hydrator delivers only solutions with each added application.
Grab a 1oz tube of cream to get started for $69.
Strivectin Peptight 360˚ Tightening Eye Serum Review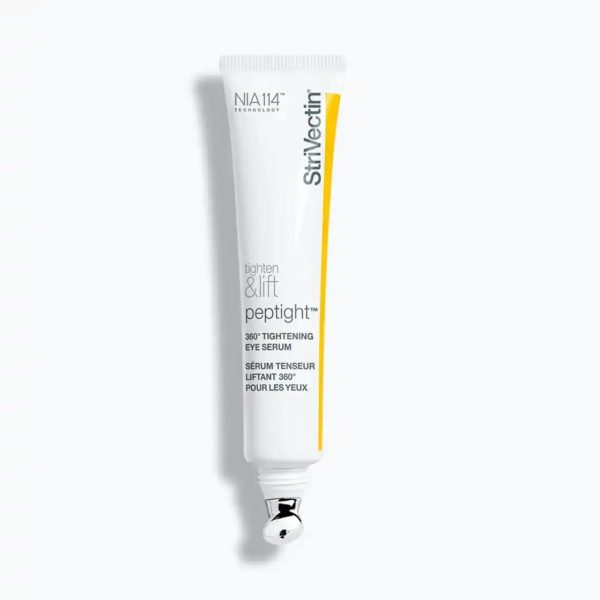 Pigmentation, puffiness, and sagging in the skin tend to accompany aging. Sorry to say it, folks. But while there's no permanent solution, select treatments are available to slow and counteract and that's why we're showing off Peptight 360˚ Tightening Eye Serum.
Fun fact – the name Peptight was created to link to the peptide present in the formula. What does that mean? Well, peptides are produced by the body and actually work to create certain proteins like collagen that help keep the skin tighter, firmer, and all-around more youthful.
Aging naturally means a decrease in collagen production in the body, so reintroducing the building blocks for the protein can make a world of difference.
The peptides incorporated into this serum work to tighten the skin and reduce inflammation and puffiness to the area through its cooling sensation. Apply the serum and massage it in through the cool metal applicator to keep hands clean while getting the job done.
Strive for success with this $69 1oz serum.
Strivectin Super C Retinol Serum Review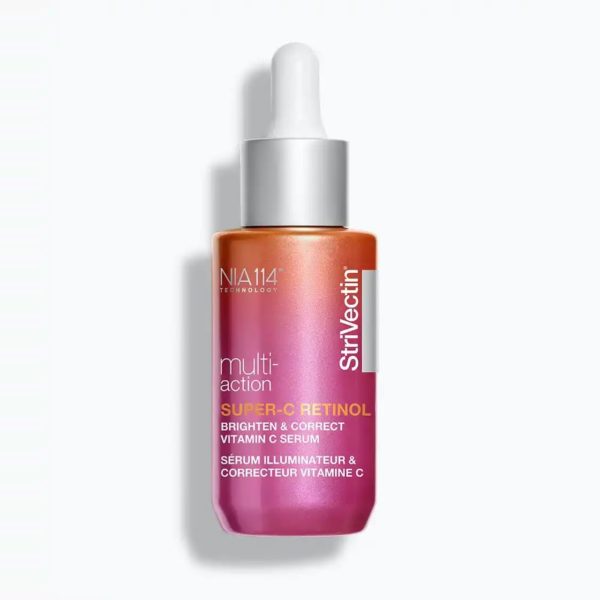 Strivectin really reaches for the scientific route with their Strivectin Super C Retinol Serum.
It's all about the ingredients with this one. Central to the formula, both Vitamin C and Retinol play big parts in exactly how this one gets the job done with tighter skin, wrinkle-reduction, and battling dark spots.
Retinol works alongside peptides as a building block of collagen. Introducing that element into the skin allows for a tighter appearance.
Add in Vitamin C which formulaically improves wrinkles, sun damage, and dark spots, and that skin will be looking brand new. Just a few drops a day followed by a moisturizer to hydrate the skin and this serum will turn the tide on skincare and appearance.
Start up the process with 1oz for $72.
Who Is Strivectin For?
Anti-aging doesn't just mean these products work for those older than 30. The simple fact is everyone needs to give their skin a bit more careful consideration regarding treatment and routine.
Simple cleansing can make a world of difference, but the addition of hydration, vitamins, nutrients, and peptides work as preventative measures for the physical markers that stress can cause.
It's never too early or late to start a skincare regime and these products make it easy to pick up and add to the nightly routine. Strivectin offers great solutions for any age and skin type; all customers need to do is take that first step.
Strivectin Reviews: What Do Customers Think?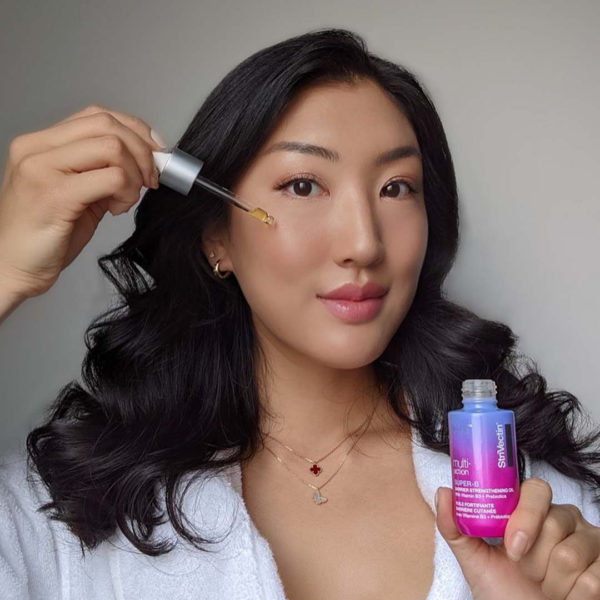 This Strivectin review hit the motherload online as this brand pops up in a number of pharmacies and stores. From Walmart to Ulta to Amazon, it's incredibly simple to find this brand and a pile of rave reviews.
Influenster shows off just how high those numbers can get as they hold over 7,600 ratings for this brand. While they don't have an overall star rating, the comments alone make this one worth a glance. Customers absolutely adore all aspects of these products from look to smell to feel. All senses are covered by pleasant experiences and utter satisfaction.
One Strivectin review commented, "I love this. I love the smell, how it feels, and my skin sucks it right up until the last drop. I love Vitamin C, it's so good for your skin, it brightens your complexion. My skin glows after using this wonderful serum."
Hydrating the skin is only one step in the process of these products. Adding elements of proteins, minerals, vitamins, and nutrients, each formula is packed with the good stuff. All skin types soak each product up without any greasy residue left behind.
"My face feels sooo good! I picked this up & I love it! My skin is glowing, feels very soft and extremely hydrated. Absolutely perfect mask for people with dry skin or who simply need some hydration!"
Soft skin seems to be the overarching theme from this brand's products with many in love with the smooth and silky texture produced through constant use.
One Ulta review for the SD Advanced Plus Intensive Moisturizing Concentrate (with 4.6/5 stars based on over 2,380 ratings – no big deal) stated that this purchase left the skin "so smooth and soft. Everyday moisture, hydration and the softness is outstanding."
We have to say that no one does a Strivectin review quite as well as Amazon. At least in numbers and ratings that is. This site lists endless Strivectin products, each with hundreds of ratings to their names.
The Strivectin Tighten & Lift Advanced Neck Cream sits as one of the top-rated items from the brand with 4.1/5 stars based on over 4,155 ratings.
Customers for this product adore the progress they've seen in their skin with routine use of this cream. Firming up texture and tightening the appearance (as promised), customers love that the amount sold per jar lasts well despite daily use.
"Most effective neck cream on the market. No, it is not surgery, however having said that, this cream Does Help! The overall texture and firmness of your skin is noticeably improved immediately and continues to improve with use."
Another popular piece from this brand comes in the form of the Strivectin Anti-Wrinkle SD Advanced PLUS which holds 4.6/5 stars based on over 1,090 ratings.
Users for this product range from their 20's to their 90's, with each customer seeing great results no matter the age. This cream doesn't turn back time, but it does offer a reduction of wrinkles and puffiness – that alone makes a huge difference in appearance.
One Strivectin review noted specifically that, posting "I have used this product for years. I am 93 years old and my face is not as wrinkled as younger women. I occasionally have compliments."
The real winner of these products comes from their staying power. While each cream and serum does sit at a higher price range, the simple fact is that one purchase will last quite a bit of use.
"I hesitated to buy the night cream due to cost. However, I went ahead and glad I did. Saw immediate results in about 3 days. Worth the price. I added the neck cream too. You don't need much product. A little goes a long way."
These products aren't alone in their ratings either. Amazon lists an incredible amount of products by this brand, each rating as well as the last. Need proof? Check out just a few of the items listed:
Strivectin Multi-Action Super-C Retinol: 4.5/5 stars based on over 450 ratings
Strivectin Anti-Wrinkle Double Fix: 3.8/5 stars based on 740 ratings
Strivectin Power Starters: 4.3/5 stars based on 840 ratings
Strivectin Tighten & Lift Crepe: 4.1/5 stars based on 765 ratings
Strivectin Advanced Retinol Intensive Night Moisturizer: 4.6/5 stars based on over 410 ratings
As with any product, there are bound to be some mixed ratings within the pool of Strivectin reviews online. We do have to note here that those who don't like the brand tend to have something worth complaining about.
Some have issued concerns of rashes, redness, and bumps popping up after a few uses. We can't say whether those are allergic reactions or come down to the product itself, but due to the clinical testing each piece undergoes, we'd lean more towards allergies than anything else.
We know that some have struggled with these products and their reactions to them, but the fact is that thousands of others have benefitted from their use. It's easy to find a number of satisfied customers online who fall into the repeat user category – so clearly this brand is doing something right.
Is Strivectin Worth It?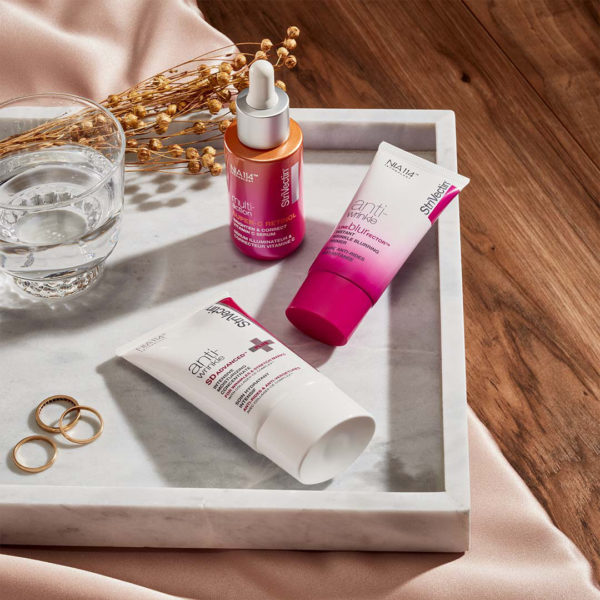 This Strivectin review does want to be cautious with this recommendation. Overall, they seem like a great brand that's doing wonderful things in the world of skincare. Their numerous awards and thousands of reviews speak to the quality and care they put into each product and customer.
However, those with heavy allergies or regular reactions to skincare products should be cautious going in. Most people will widely benefit from these products, but we want to issue that slight warning. Reactions tend to occur within the second or third use, so individuals who attempt these products will know early on whether this company is the one to choose.
Strivectin Promotions & Discounts
At the time of writing this Strivectin review, the brand is offering a flash sale for 30% off select products. Those who miss it shouldn't be too upset. This company is known for seasonal, holiday, and flash sales throughout the year. There's always another chance to save.
Where to Buy Strivectin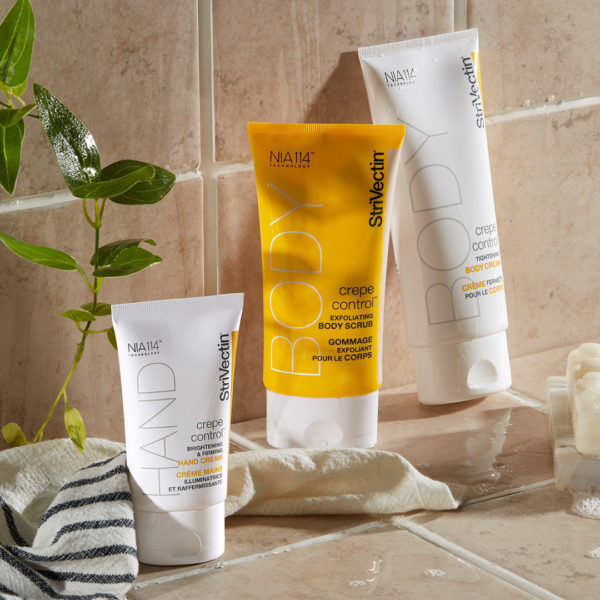 The easier question would be where not to buy Strivectin. This brand name flourishes from their home site of strivectin.com, but also pops up in most drug stores and pharmacies. Looking for bigger names? Here are just a few of the places that carry these products:
Walmart
Shoppers Drug Mart
Sephora
Ulta
Costco
Amazon
FAQ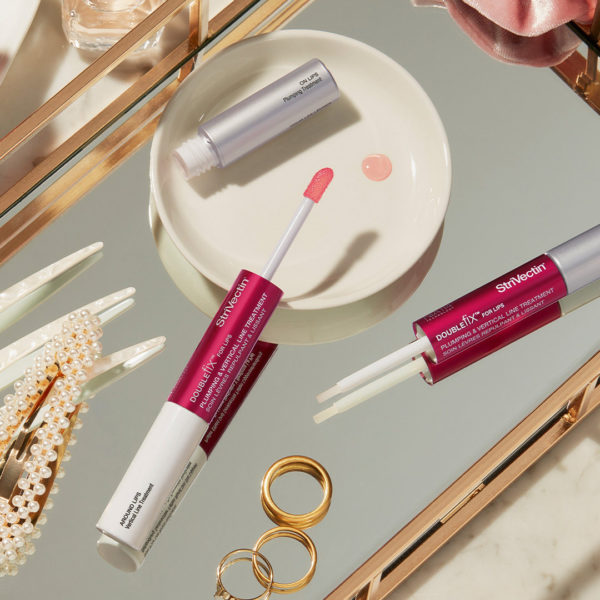 Who owns Strivectin?
Strivectin was previously owned by Catterton Partners, but in 2021 was bought out. The new owners exist under Crown Laboratories and are excited to get to work with this well-known brand added to their name.
Is Strivectin vegan?
While Strivectin does offer many vegan products, the brand doesn't identify as such. Not all products listed are 100% vegan, so they don't claim to fall under that category.
Is Strivectin cruelty-free?
Strivectin is 100% cruelty-free when it comes to their business practices. All testing is done through clinical trials and lab work, leaving the brand free from any cruelty in their actions.
Does Strivectin ship internationally?
Yes, they do. Our Strivectin review is happy to report that international shipping is widely offered by this brand.
What is Strivectin's Shipping Policy?
Who wants to learn some shipping info? Anyone? Anyone? Bueller? No? Just us? That's fine too.
We're going to lay it out nice and easy to access that key information, but first we have to celebrate the fact that this company offers free ground shipping on all domestic orders.
Any US packages waiting that ground shipping time can avoid additional fees, and who wouldn't want to celebrate that?
Want more info? No problem – here are the key facts to keep in mind:
Orders are shipped within the working week (no weekends)
Tracking info is issued upon the package being sent out
All orders (including international) ship from the US
 Typical timing takes 5 to 7 business days
Duties and taxes may be included in the order for international shipments
Not too shabby. Quick delivery times, no additional fees, tracking info – we can't ask for much more than that.
What is Strivectin's Return Policy?
For those who didn't take to Strivectin or bought products they don't actually want to keep (no judgment for going back on a purchase), we've got all return info right here for the picking.
New and gently used (re: see barely) products can be returned within 30 days of receipt. After that, should you choose to accept the mission of obtaining a refund, the steps are quite simple.
Head online to the Return Portal
Follow the guided instructions to fill out information regarding order number, product, address, and reason for return
Shipping labels and packaging instructions will be provided
Ship it off and wait 7 to 10 business days upon receipt of the package for that glorious refund
We do have to note that international orders can't be exchanged or returned, so customers shipping elsewhere are out of luck for that aspect of the business. However US residents can have a great time buying and returning whatever they want.
How to Contact Strivectin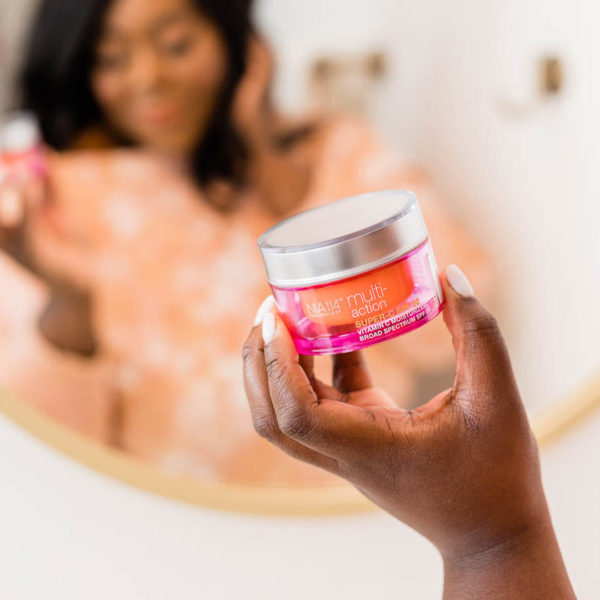 Strivectin keeps things simple when it comes to customer care. They work Monday to Friday 9:30 am to 5 pm EST and provide customers two methods to get in touch: