If you had to ask people about their first watch memory or purchase, 9 out of 10 would say something about a Timex.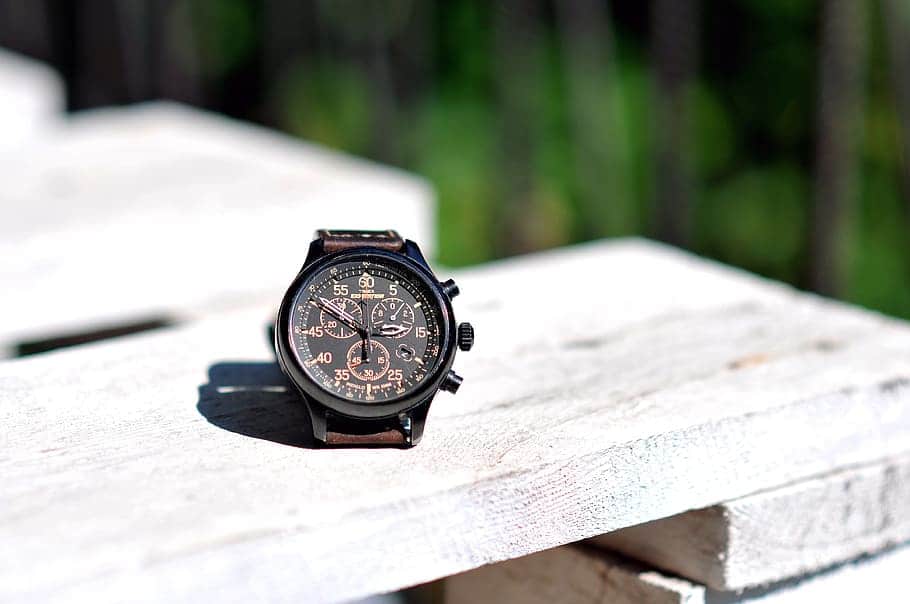 Whether walking by a big box department store and seeing Timex watches in the display case to discovering the infamous Micky Mouse moving hands, almost everyone has a Timex story.
Timex is an American brand so rich in history that is almost feels like a rite of passage for many watch enthusiasts. Many would consider a collection incomplete without at least one Timex.
For over a century, Timex, one of the oldest watch companies in the world, has been delivering quality timepieces at extremely affordable prices. They've continued to innovate while remaining true to their core principle of simplistic design.
HISTORY OF TIMEX
It's hard to imagine, but Timex started in 1854 as the Waterbury Clock Company in Waterbury Connecticut, making it one of the world's oldest watch companies.
During that time, Timex focused on standard clocks and eventually moved into pocket watches, which were immensely popular and even garnered the attention of Mark Twain.
These $1 watches foreshadowed Timex's general approach to watchmaking: quality and affordability.
Timex didn't know it at the time, but these pocket watches also eventually became their motivating force behind their launch into wrist watches.
Timex took the popularity of their pocket watches and made a few modifications, most notably moving the stem and adding straps to produce a wrist watch.
However, just as the company was taking off, the great depression hit and took many brands down.
Timex, however, partnered with Disney and produced the now infamous Mickey Mouse watch. These watches would end up becoming a phenomenon and sold amazingly well. More importantly, it established Timex as a stable brand.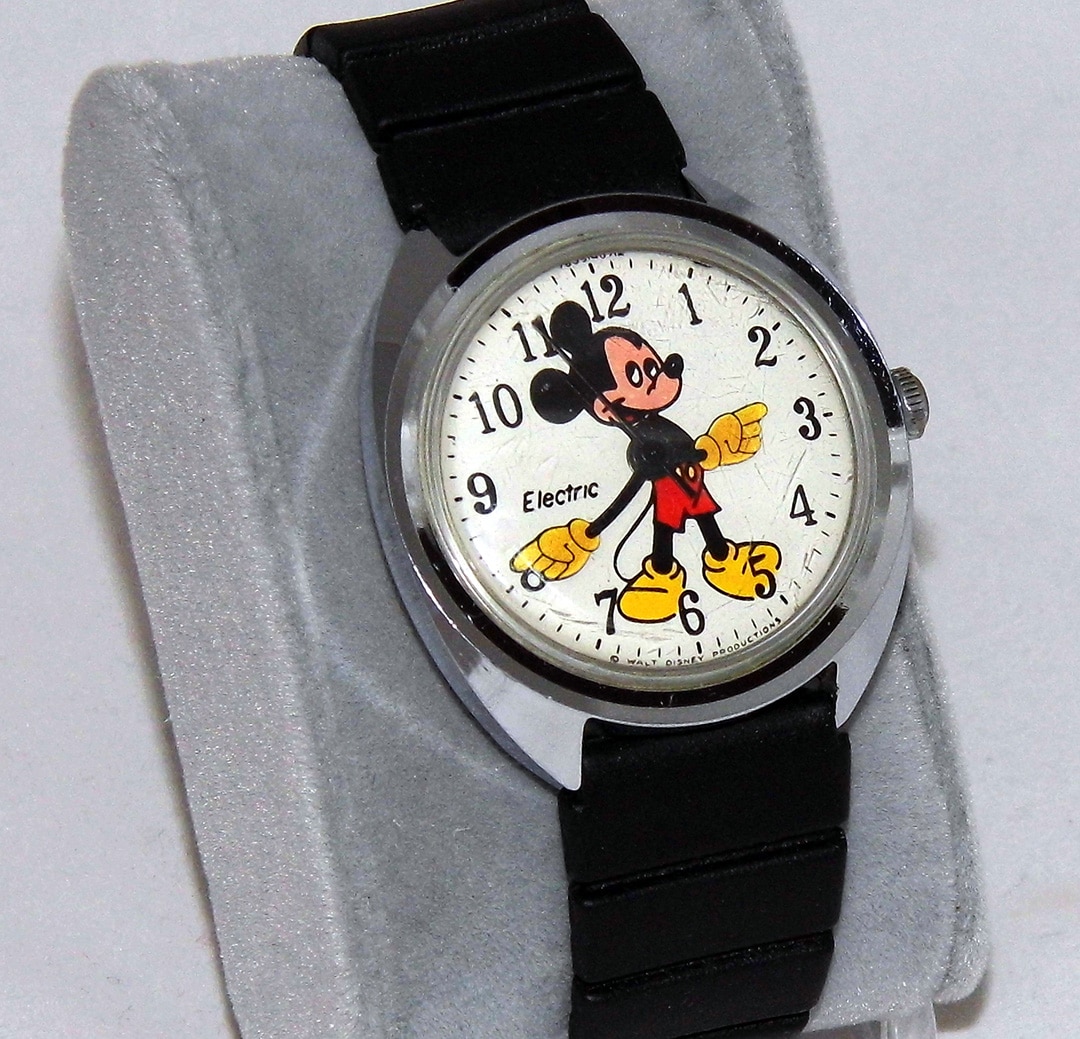 Timex, under different names at the time, continued to dabble in other businesses such as military technology and, in 1950, launched watches and a guiding principle that focused on quality that would continue to define the company today.
Timex made a commitment to deliver affordable, technologically advanced watches that focused on simplistic time-telling.
Since then, the brand has continued to offer innovative and functional pieces at affordable prices and has become a mainstay in the watch community.
WHAT MAKES TIMEX SPECIAL AND ARE TIMEX WATCHES GOOD?
As always, before we give you the list of the best watches from any brand, we want to tell you why we think the brand is special. After all, you may be wondering, "Are Timex watches any good?"
Timex proves that price and quality can have a complementary relationship. Too often, watcher buyers think that a higher price = higher quality.
Unfortunately, with the exception of a few watchmakers, that proves to be largely a myth. Timex has proven that you can get amazing quality, stylish watches for extremely low costs. That's why the brand shows up multiple times on our list of the best watches under $100.
Another special quality that we love about Timex watches is the fact that nearly everyone can wear them. If you're a high school senior, Timex watches can make you look sophisticated. College students and young adults looks fashionable and 'smart.'
And finally, older customers look fun and refreshing. Timex has perfected the art of not taking themselves too seriously and reminding wearers to stay young at heart.
5 BEST TIMEX WATCHES
TIMEX IRONMAN CLASSIC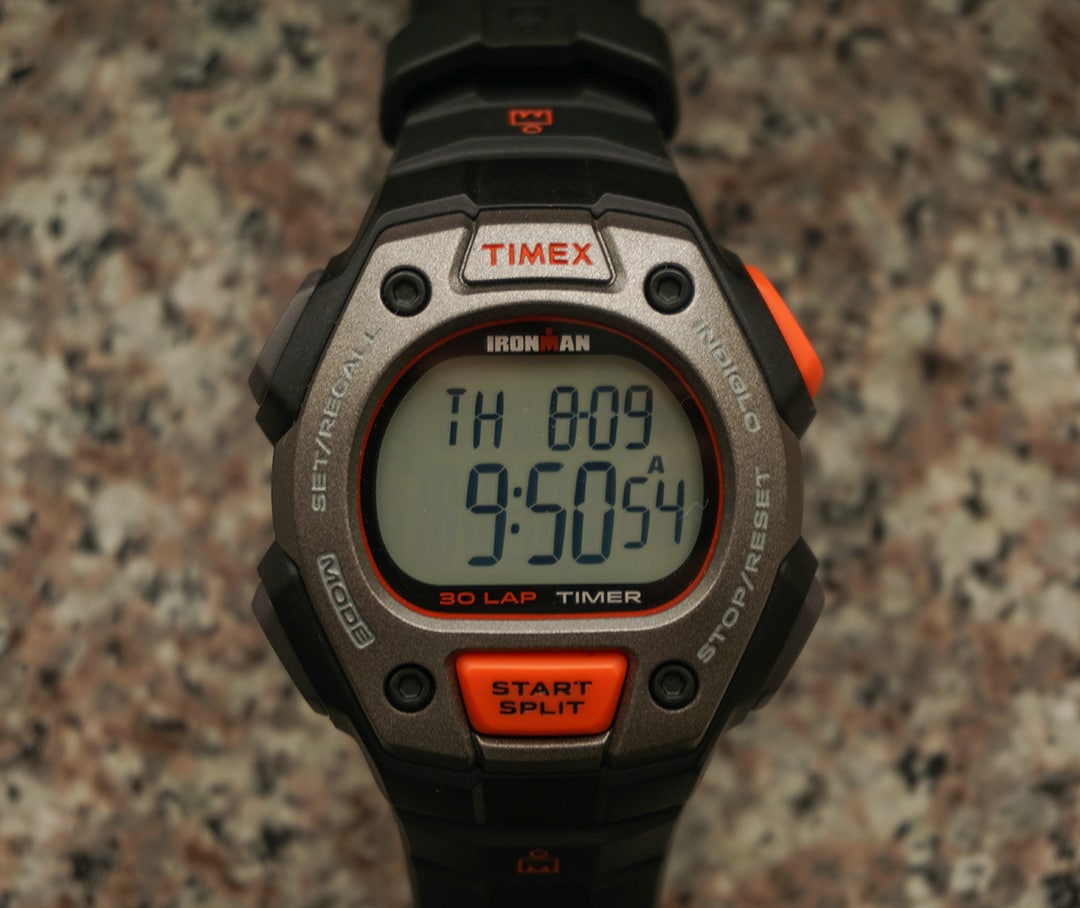 Any list of the best Timex watches has to start with the ultra slim and lightweight Timex Ironman Classic 30 Full-Size 38mm Watch, a watch many consider the best Timex digital watch.
In fact, it's probably one of the best digital watches ever. This watch is a legend for watch enthusiasts and is often the first watch many people think of when they think of Timex.
The Timex Ironman is the most functional watch on this list with 100m water resistance, legible face, countdown timer, alarm and backlight, all for under $50.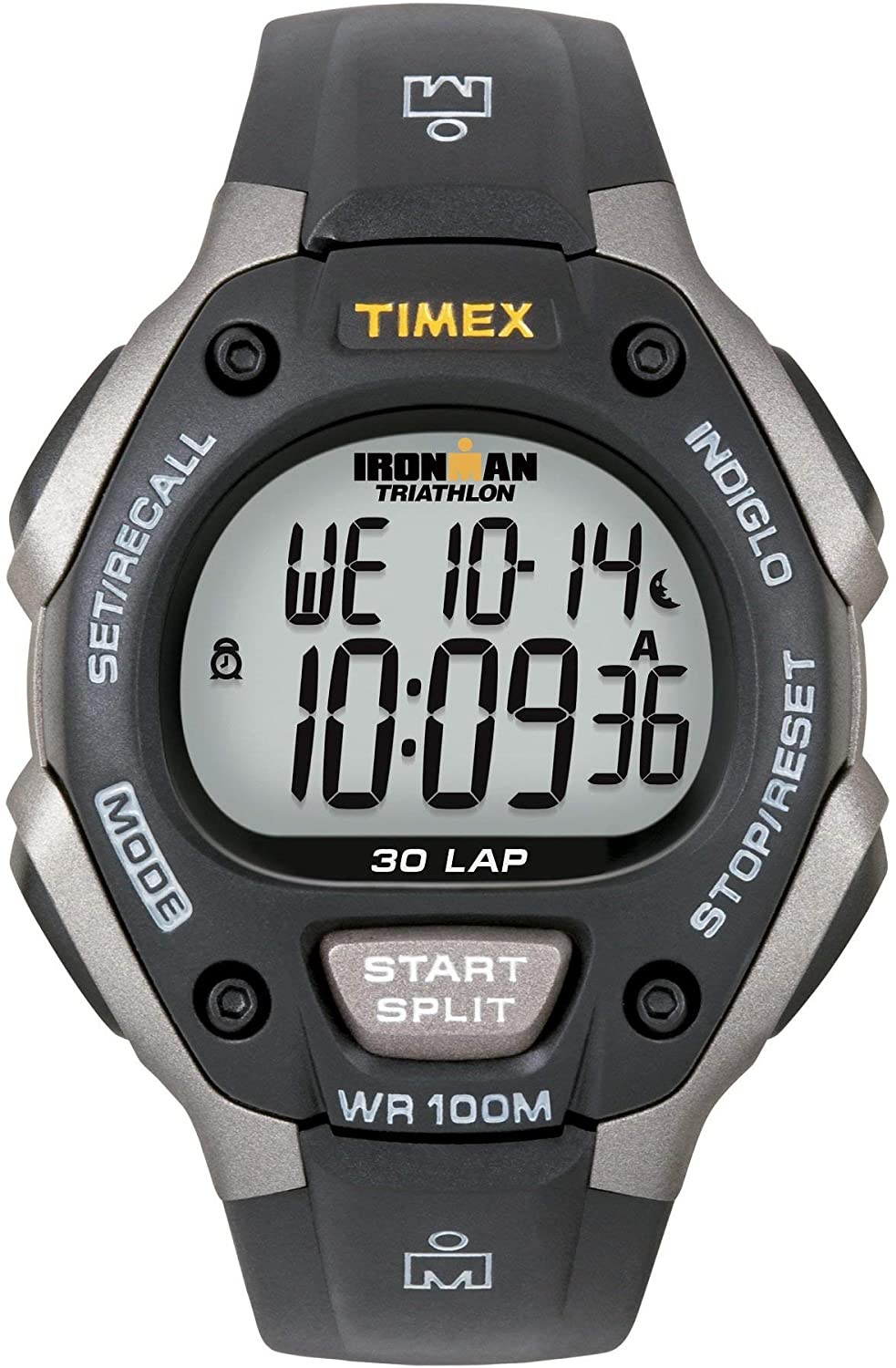 If you love G-Shock functionality, but find even their small watches still a little too large, the Timex Ironman is the watch for you. This watch is the standard bearer for runners and swimmers.
It is also extremely durable and will last a few lifetimes. And if you're concerned about style, this watch was a favorite of none other than President Bill Clinton. He even wore it with a suit when he was President.
While we are partial to the classic black and grey color, if you're looking for a more fashion-forward choice, the Timex Ironman Classic can be had in dark blue and lime colors as well.
TIMEX UNISEX WEEKENDER
The Weekender is another quintessential Timex that represents what the brand truly stands for: simplicity, function and style.
In fact, many think the Weekender is the best watch at its price point because of its versatility, feature set and of course, rich history. It's probably among the best affordable analog watches, period.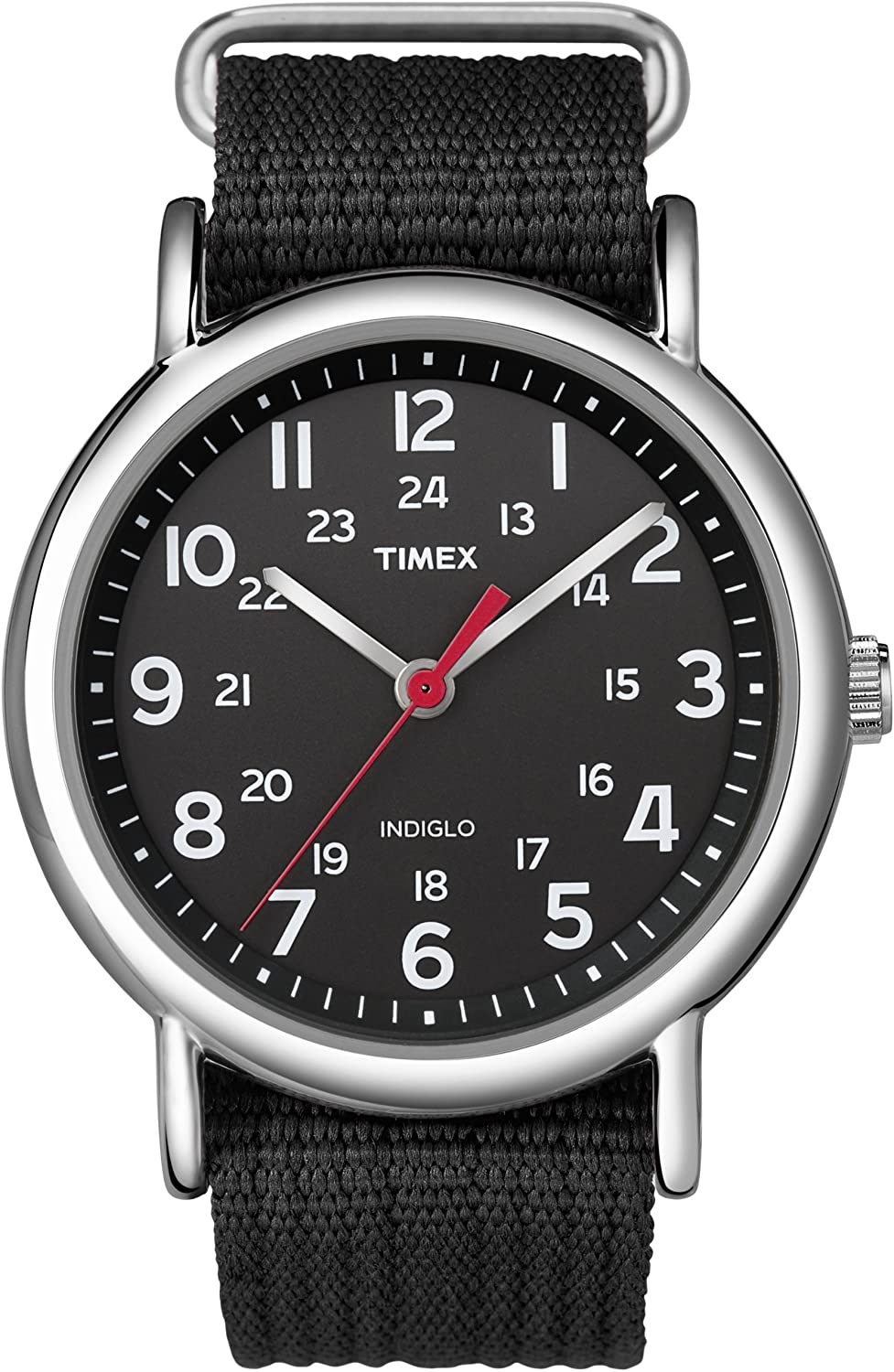 The Weekender is a 38mm quartz watch with a brass case and mineral crystal face. The Weekender also features 30M water resistance,a clean watch face with minimal branding and a 24-hour indicator at each hour.
The Weekender also features Timex's popular Indiglo light-up dial. All of this comes in at roughly $40.
The Weekender comes in a number of different color options including a black and white dial with a variety of strap combinations. This makes the Weekender an extremely popular option for fashion forward individuals or those looking for a functional, yet stylish timepiece.
We prefer the olive green option with a nato strap as it fits in a number of different environments and fits the aesthetics of the watch.
TIMEX MARLIN
While many think of Timex as a quartz-only company, they have impressive automatic options as well. Shortly after Timex refocused their efforts from wartime endeavors, they released the Timex Marlin.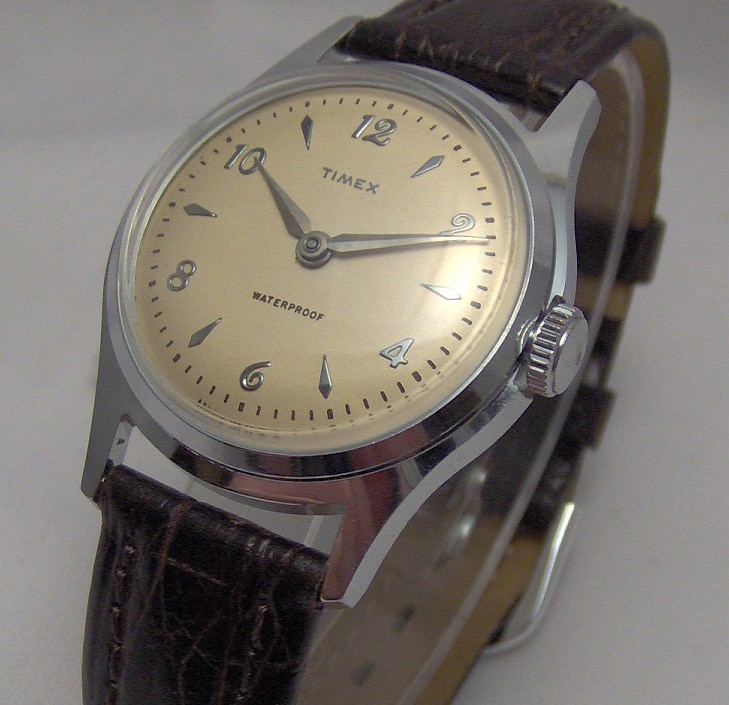 The Marlin was an understated automatic dress watch that's now considered a vintage grail for many watch collectors. In fact, it's the best Timex automatic watch by a long shot. But instead of making you hunt for a true vintage, Timex released the Marlin reissue in 2017.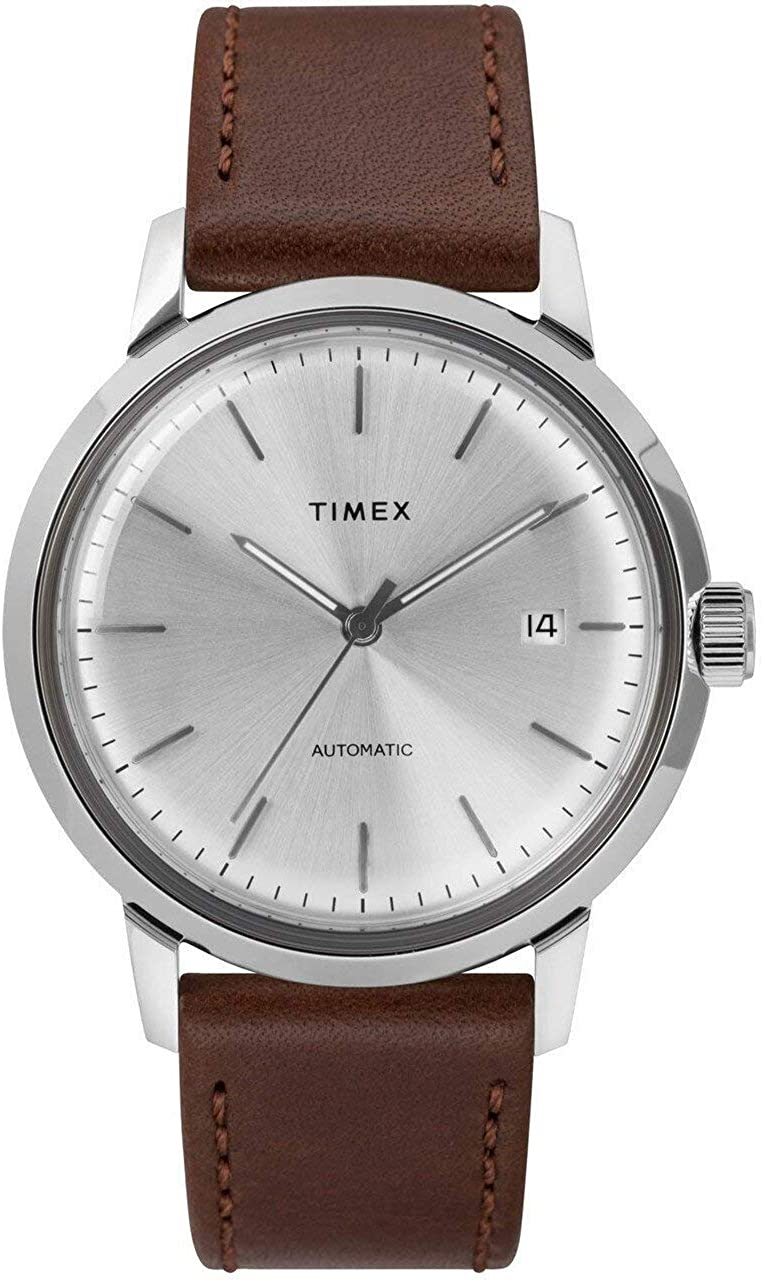 The new version, like its predecessor, is a simple 34mm dress watch in stainless steel. It features a hand-winding movement along with a brushed silvered dial. Most vintage watches are in the four or five figure range. However, the Marlin is an absolute bargain at $200.
TIMEX+TODD SNYDER THE MILITARY WATCH
Some brands will pursue collaborations that feel inauthentic as a money grab. However, some unions feel natural and proper.
Timex and menswear company Todd Snyder collaborated to bring a new, fresh face to the Timex watches we all know and love.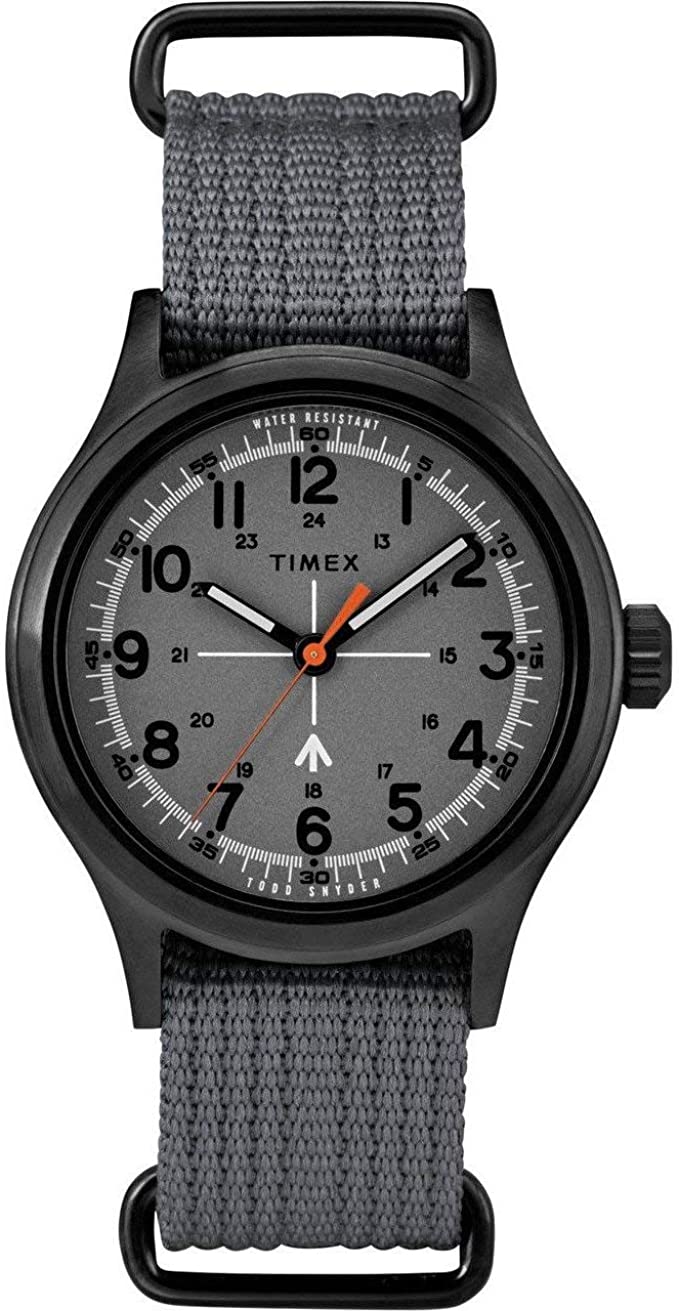 As a result, Timex+Todd Snyder released a number of amazingly popular watches, including the Timex x Todd Snyder Mod Inspired watch, which became an instant classic.
However, we love vintage styles with military roots. As a result, we think the Timex+Todd Snyder Military Watch is not only one of the best Timex watches, but one of the best watches available.
The Military Watch has a 40mm dial, analog quartz movement and simple detailed styling. It is housed in a stainless-steel case and offers Indiglo illumination. It comes on an olive-nato strap.
However, our favorite feature is the tasteful placement of the broad arrow at the 6 o'clock position, which screams military cool. All of this can be had for under $100.
TIMEX MEN'S CLASSIC DIGITAL WATCH
We love retro cool and the Timex Men's Classic Digital Watch oozes it more than most.
The Timex Classic Digital T78677 is a lightweight digital watch that pulls from oversized blazers and acid-washed jeans. It features a fully legible face that displays the time and date, a 100-hour chronograph, two time zones and of course, their famous Indiglo light.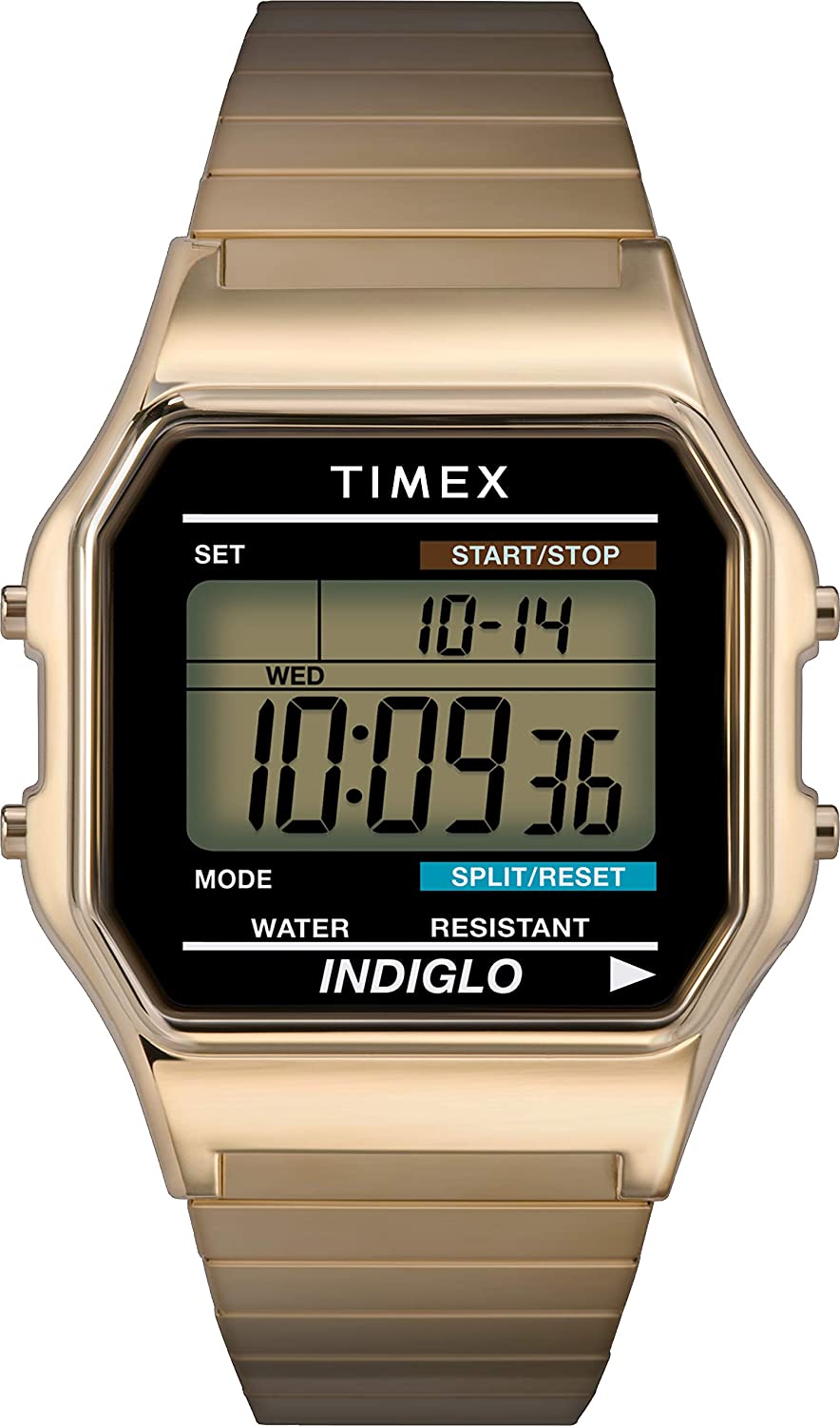 However, our favorite part of the watch is that it gives the wearer an effortlessly cool vibe. Some retro items feel forced, but the T78677 doesn't look like it's trying too hard. More importantly, the watch can be had for around $40.
CONCLUSION
Timex is one of the oldest and most respected brands in watchmaking today. It continues to innovate with aggressive collaborations and offers a classic catalog of watches that every true watch enthusiast has had at one point.