Looking for the next best WordPress theme for your site?
In this post, I will review Themify Ultra, a flexible WordPress theme that you can use for a blog, store, or any other type of website.
The theme comes in two parts. First, there's a customizable base theme that you can use to control how your site looks. It comes with lots of settings for controlling your header, site layout, etc. Then, you also get a full WordPress page builder that you can use to design your page and post content.
Keep reading my Themify Ultra review for my thoughts and a hands-on look at this theme.
Themify Ultra Review: What All Can This Theme Do?
Ultra is a multipurpose WordPress theme, which means you can adapt it to pretty much any type of site.
To make that happen, it gives you:
12+ pre-made demo sites that you can import to get a headstart
Detailed theme style options based on the WordPress Customizer for real-time previews
Back-end theme settings panel to include your code snippets and control other behind-the-scenes settings
The Themify Builder. Themify sells this page builder as a standalone product – but you get it included for free when you purchase Ultra.
60+ pre-designed layouts in the Themify builder that fit with the Ultra style.
WooCommerce support to create an eCommerce store
Below, I'll show you how Ultra works on my test site.
Setting Up Themify Ultra WordPress Theme
When you first install Themify Ultra, it immediately gives you an option to import demo content, which is convenient for making your site quickly look like one of the demo sites you saw on Themify's site.
In total, Themify Ultra comes with 12 different demos for a variety of niches. Of course, you don't have to import a demo site. But the demo site saves you a lot of time configuring basic settings, so even if you're planning to customize it further, a demo site is still a good starting point.
Once you select a demo, Themify Ultra will run the import process, which only took a few seconds for my test site: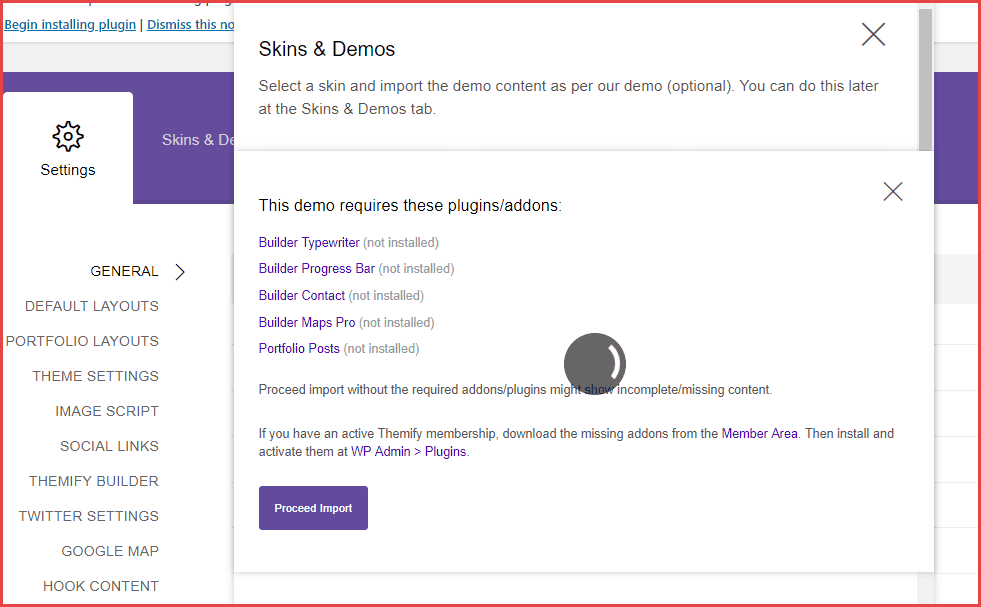 And just like that, your site will look exactly like the demo that you chose.
Next, you'll want to customize it to make it your own.
Customizing Themify Ultra Theme Settings
Themify Ultra gives you two different areas to customize the core theme settings:
WordPress Customizer: This lets you customize important style aspects using a real-time preview. It's very beginner-friendly because as soon as you change a style option, you'll immediately see that change on the live preview.
Back-end theme settings panel: This lets you control more non-visual settings, like injecting code in your header or who can access the Themify Builder. You can also easily insert ads from here.
Using The Real-Time WordPress Customizer
If you go to Themify Ultra → Customize in your dashboard, it will launch the real-time WordPress Customizer.
A lot of themes use this interface now because it offers a more user-friendly way to change how a theme looks. But Themify Ultra is unique in how many options it gives you: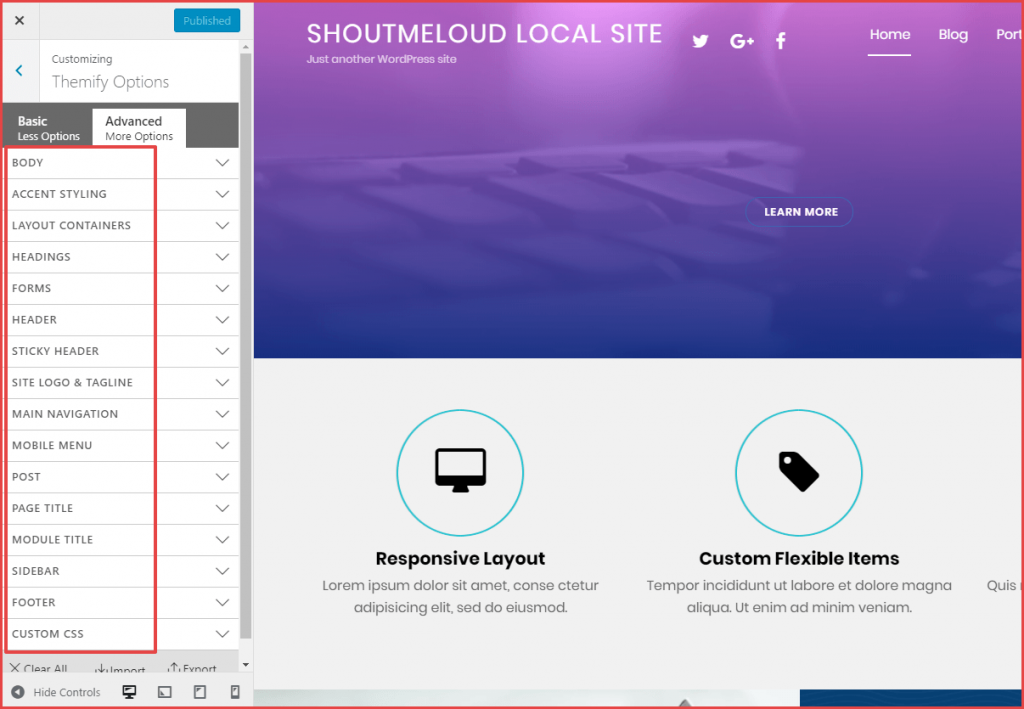 Each one of those parent settings will further contain lots of smaller settings that you can configure.
For example, if you want to change the font used in all the body text on your theme, you just go to Body → Body Font to access those settings: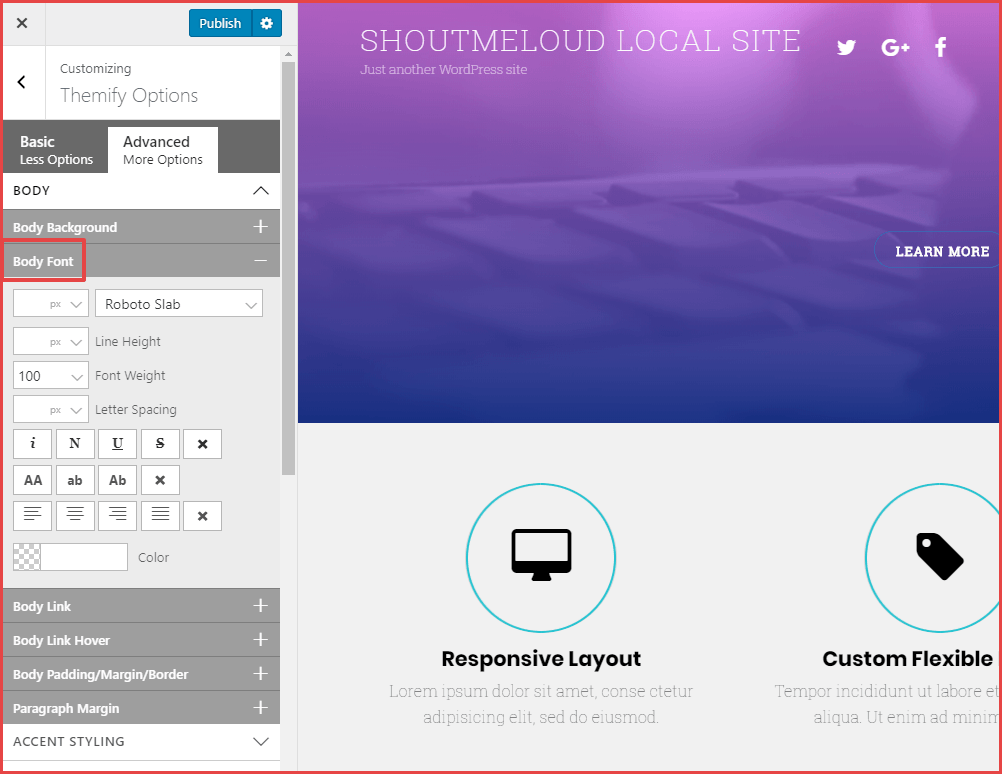 Any time you make a change to one of the settings, you'll instantly see it reflected on the live version of your site.
I can't show you all of the available settings because there are too many – but looking at the screenshots above should give you a good idea of what all you can do.
The nice thing about using the demo content is that it will automatically configure most of these settings for you. Then, you just need to go in and make a few minor tweaks if desired. Because there are so many settings, using that approach is a lot more convenient, especially for beginners.
Using The Back-end Theme Settings
You can access Ultra's back-end settings by going to Themify Ultra → Themify Settings: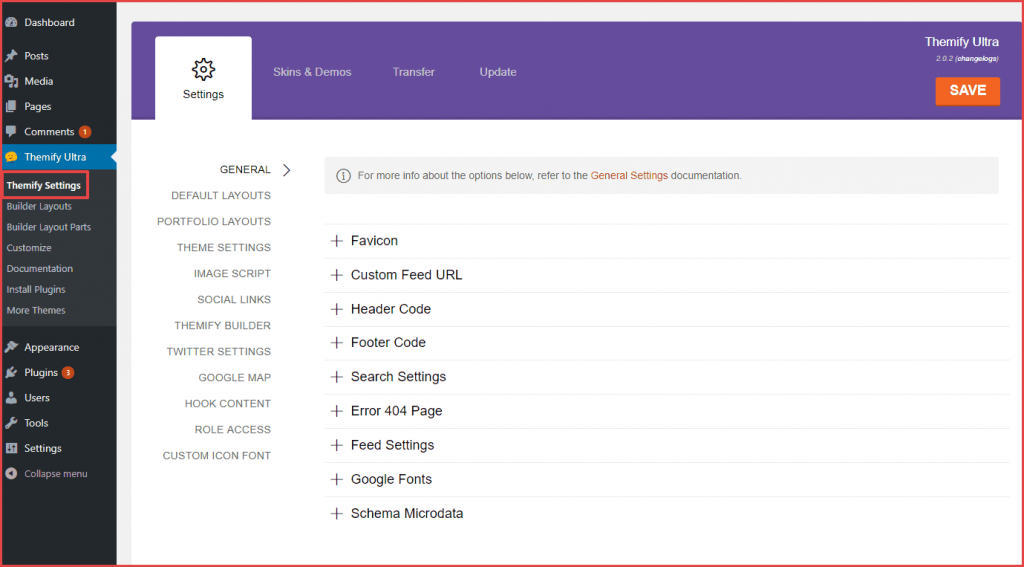 As you can see, there are also a lot of settings that you can configure here. I'll single out some of the most helpful features.
Header and footer code:
This setting makes it easy to inject scripts – like Google Analytics – into your site: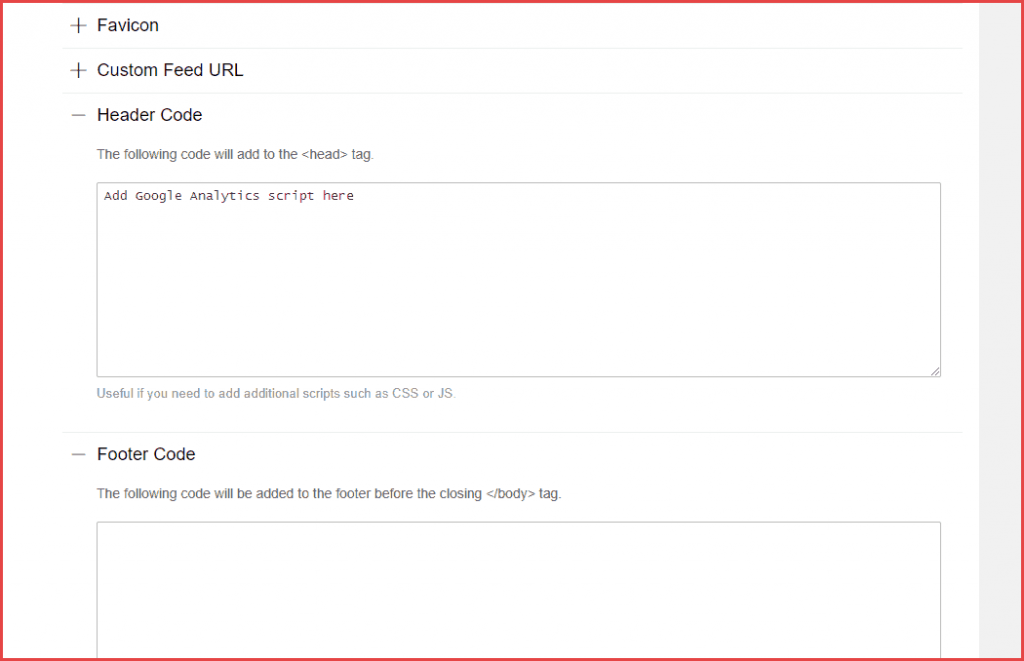 Theme Settings:
In the Theme Settings area, you get a lot of helpful settings for controlling things like:
Responsive design breakpoints
Mega menus
Automatic minification (good for performance and eliminates the need for a third-party minification plugin)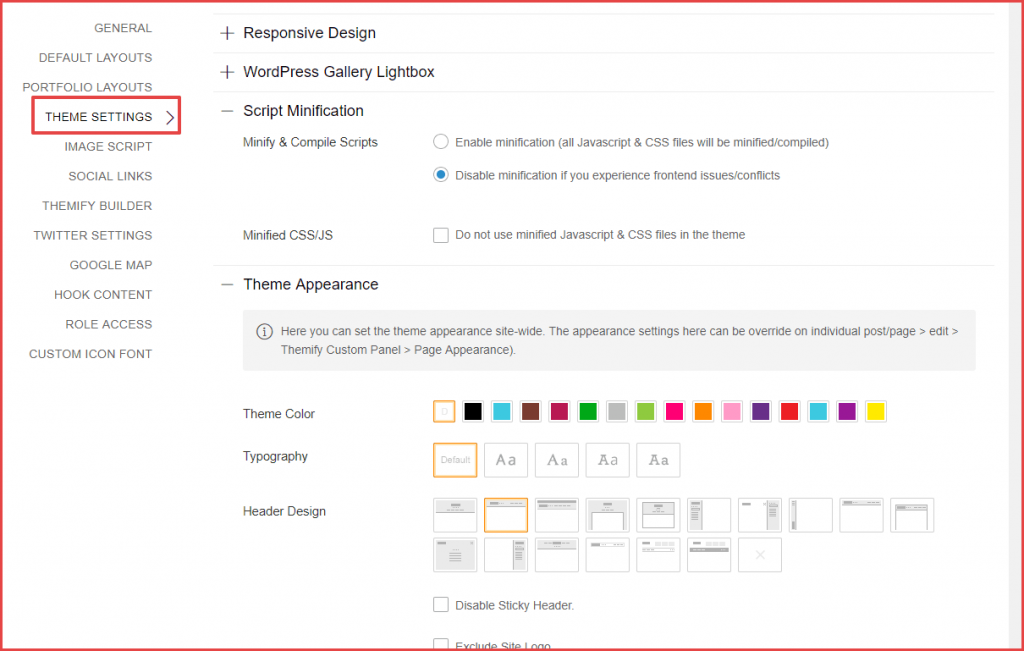 Hooks:
Ultra includes a variety of pre-built hook locations. These make it easy to inject your code at specific spots on your theme. You can use any code – but one of the most common uses for this feature is to easily insert your ads: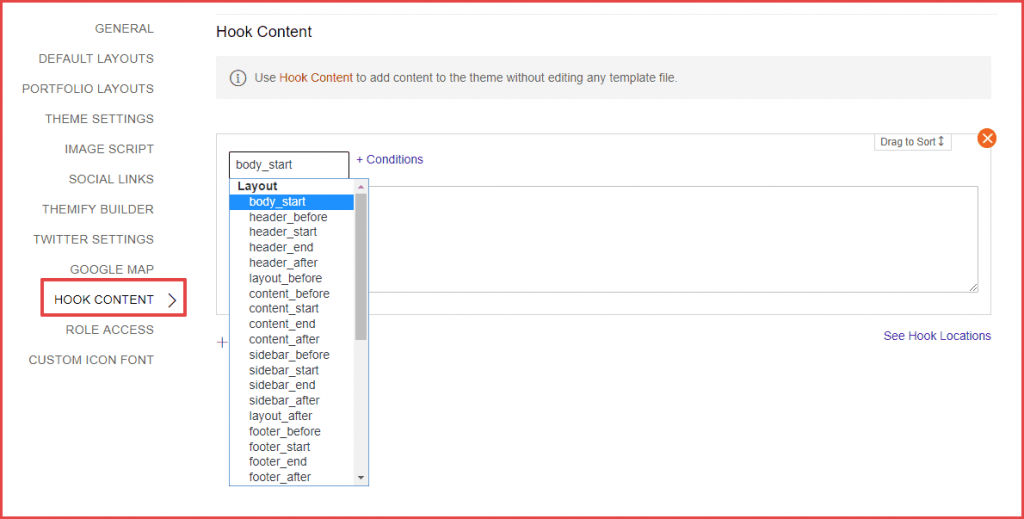 Again, those are just some of the settings I think are the most helpful. You also get a lot of other settings for things like:
Google Maps API key
Role access to control who can edit theme settings or use the Themify Builder
Social profile links
Layout controls
Settings For Individual Posts Or Pages
Beyond the global settings above, Ultra also gives you detailed control over your theme on a per-post or per-page layout.
You'll get a new Themify Custom Panel meta box in the WordPress editor that lets you change layout and style options for an individual piece of content: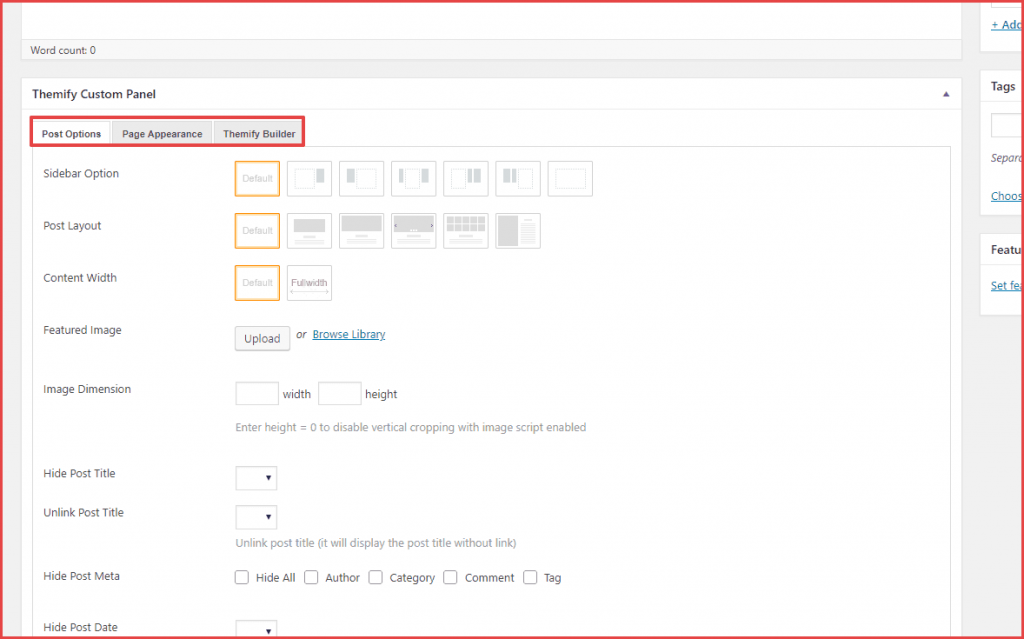 This lets you create posts or pages with special layouts, which is especially helpful when you're using the Themify Builder or if you want to create a unique evergreen content piece.
Building Content With The Themify Builder
I've mentioned the Themify Builder a few times now, so I think it's time to show you how it works.
Themify Builder is a full-featured page builder that also comes as a standalone plugin. Unlike many other page builders, it lets you build your layouts using both back-end editing and front-end visual editing.
Most people prefer front-end editing – so that's what I'll show you. Just remember that you can also use it on the back-end if you prefer.
When you launch the visual builder, you'll see a live preview of your site, as well as a new Themify Builder toolbar: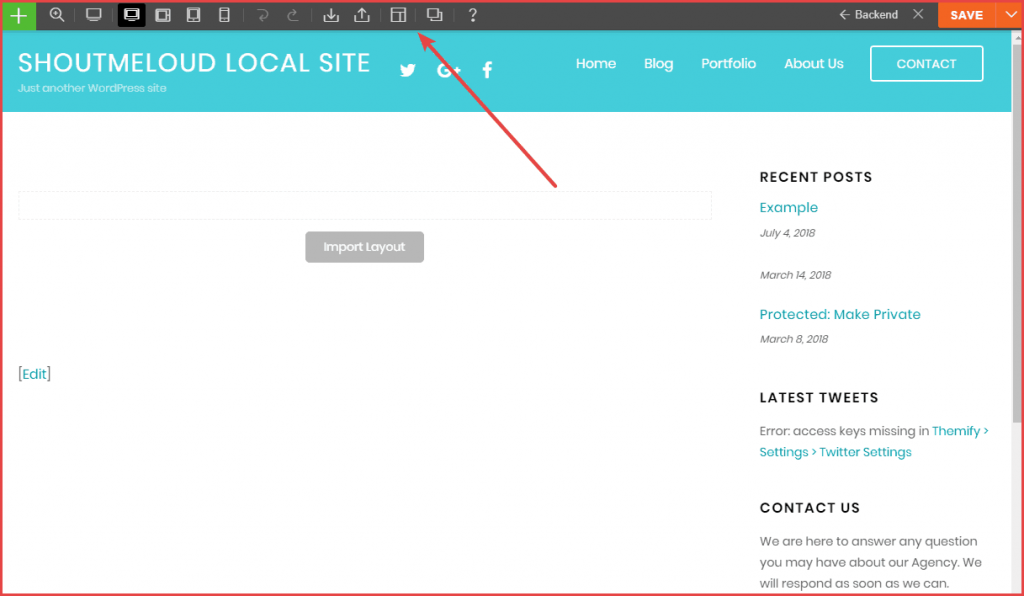 To build your design, you can either:
Import one of the 60+ included layouts
Design from scratch
To add new elements, you just click the + button and drag the element onto the page. Then, you can customize it using the popup: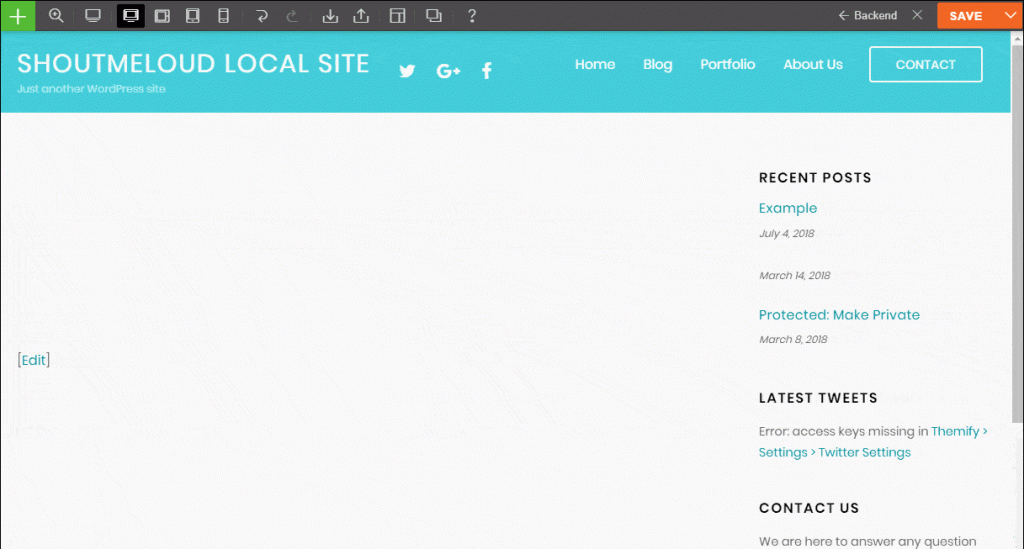 You can also add new rows in the same manner to control your layout. And the Themify Builder even includes pre-built rows that you can drag and drop into your design to save time: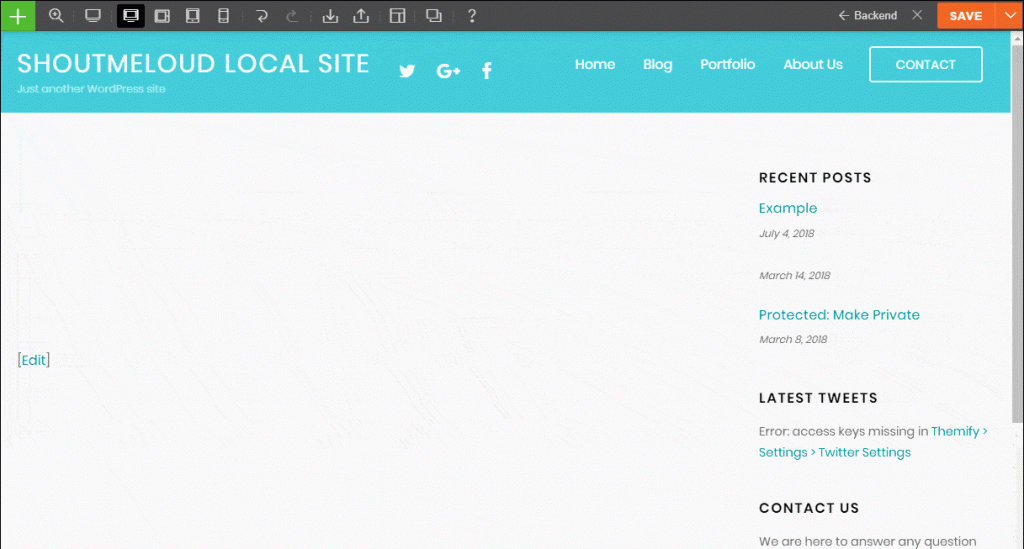 Typically, you'll use the Themify Builder to design the layout for all of your core pages (homepage, contact us, etc.). And you can, of course, use it to design your blog posts, too.
How Much Does Themify Ultra Cost?
Despite coming bundled with a page builder, Themify Ultra only costs $49, which is about the same as any other WordPress theme. That gets you to access everything you saw in this review, including the full Themify Builder.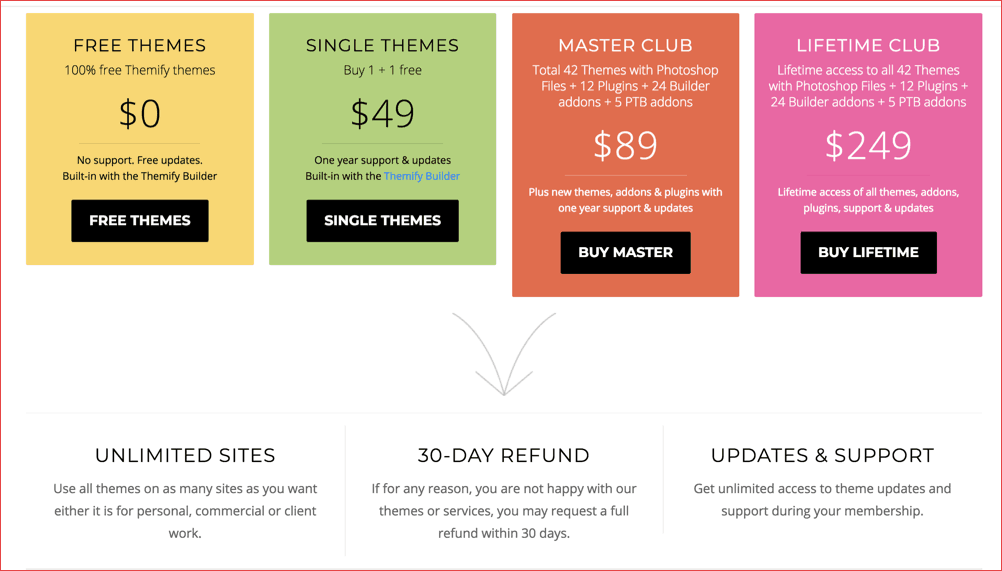 If you want access to the Photoshop files, you can also pay $69 for the Developer version. Or, you can pay $89 to get access to all of Themify's plugins and themes, which is a great value considering that Themify has 42 themes and 12 plugins for sale.
Use the Themify coupon code "ShoutMeLoud" to get 20% off on your order.
Final Thoughts On Themify Ultra
If you want a flexible theme that can do anything, Themify Ultra is a great option because the combination of detailed theme style controls and the Themify Builder interface lets you build any type of site.
If all you want to do is the blog, you might be able to find a niche blog theme that's more ready to go "out-of-the-box" (here are some tips on choosing a perfect WordPress theme). But if you want the option to be able to build custom sites across different niches, Ultra is a good choice and offers a similar approach to something like Divi.
Go to Themify Ultra
Have you ever used the Themify Ultra theme? What did you think of it? Share your experience with us.